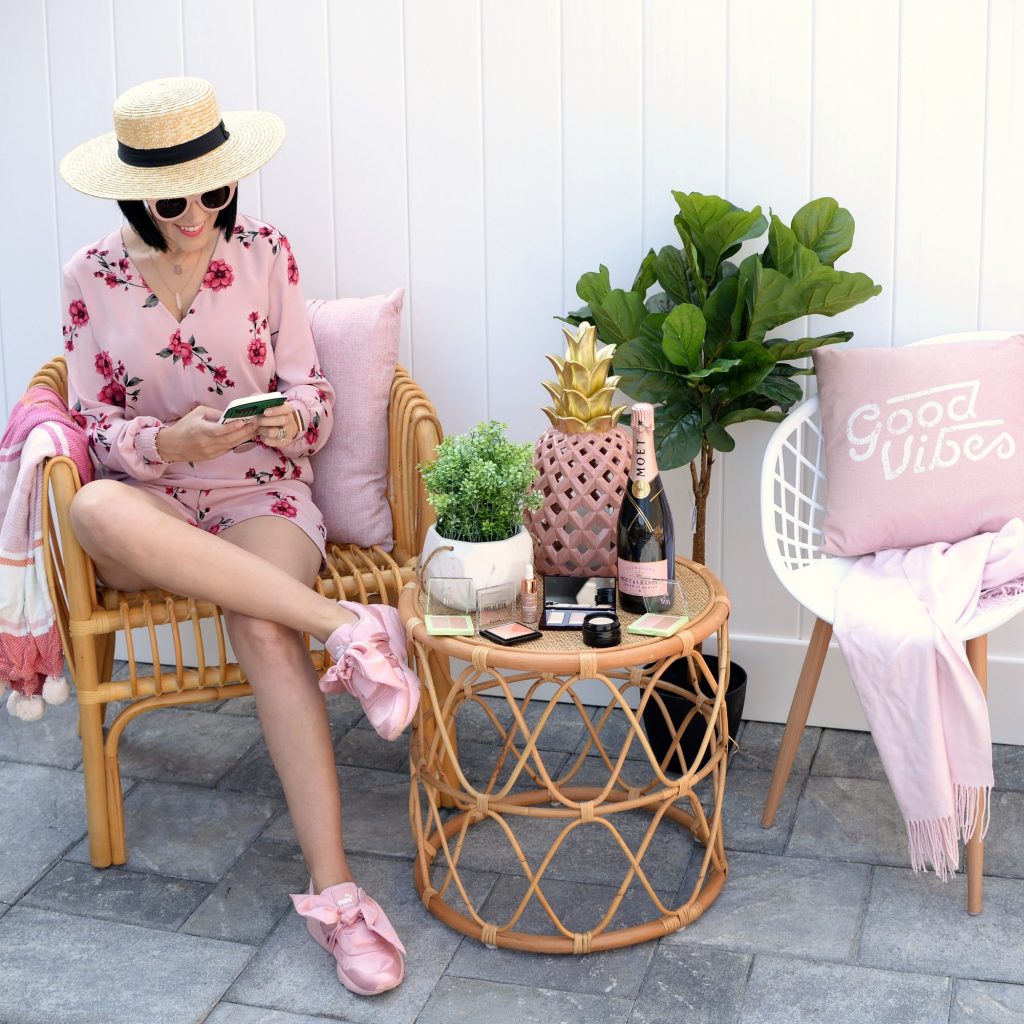 Ultimate Glow All Year Round
People said blinding highlights were going to be a trend, boy were they wrong. I think it's because radiant, healthy and glowing skin will always be in style. A highlighter is an excellent way to add dimension, shape and life to certain areas of the face. Whether you're looking for a subtle sheen, glimmer, strobe or intense glow, a highlighter will always help add a little life back into your otherwise dull complexion. The goal when applying a highlighter, is to achieve a reflective dewy look that looks healthy. You don't want to look too glittery, greasy, shiny or oily, just a slight sheen to the cheekbones, temples, inner-corner of the eyes, below the brow bone or on the Cupid's bow. When applied correctly, it will help to lift, brighten and improve the overall look of your skin. It's a great way to play up the features you love, while making your natural skin look more luminous and youthful.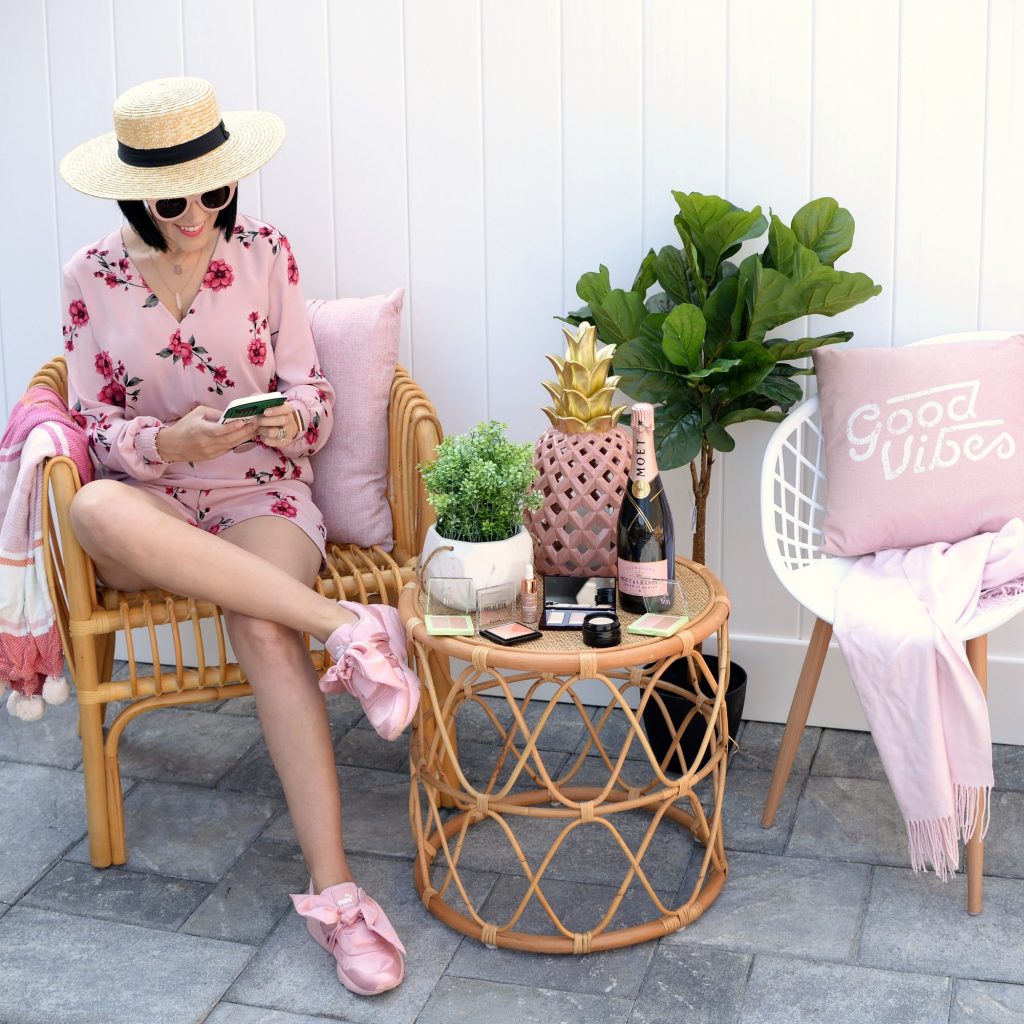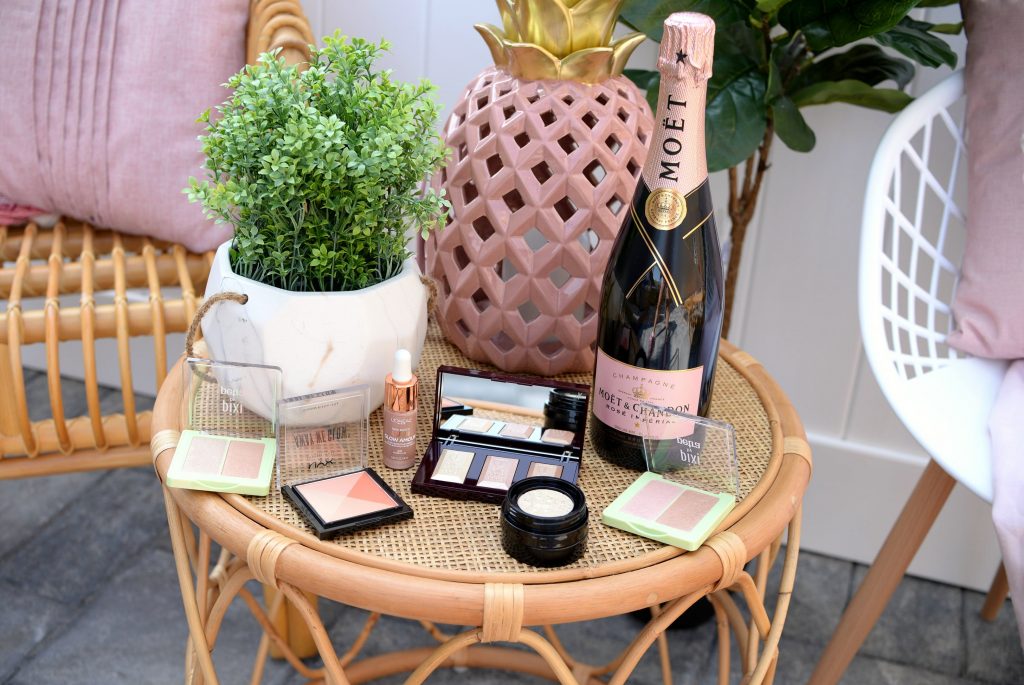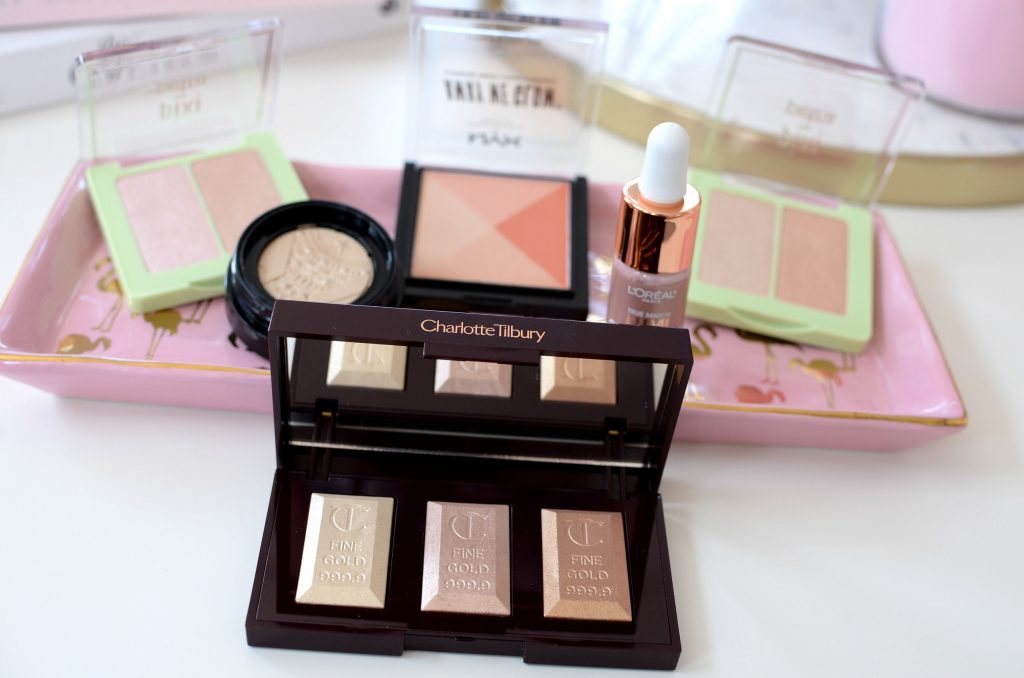 If you're looking for a liquid highlight and you love it to be blinding, try the new L'Oréal True Match Lumi Glow Amour drops. This ultra-lightweight, rich and creamy, intensely pigmented liquid highlight creates a lovely dewy glow on the skin. It features a non-greasy texture that blends into the skin seamlessly without looking patchy or heavy. It contains shea butter to help ensure it nourishes the skin so it's never flat, dull or dehydrated. Its buildable formula, although it looks extremely pretty with only the smallest amount, you can fully customize the luminosity with a second and third layer.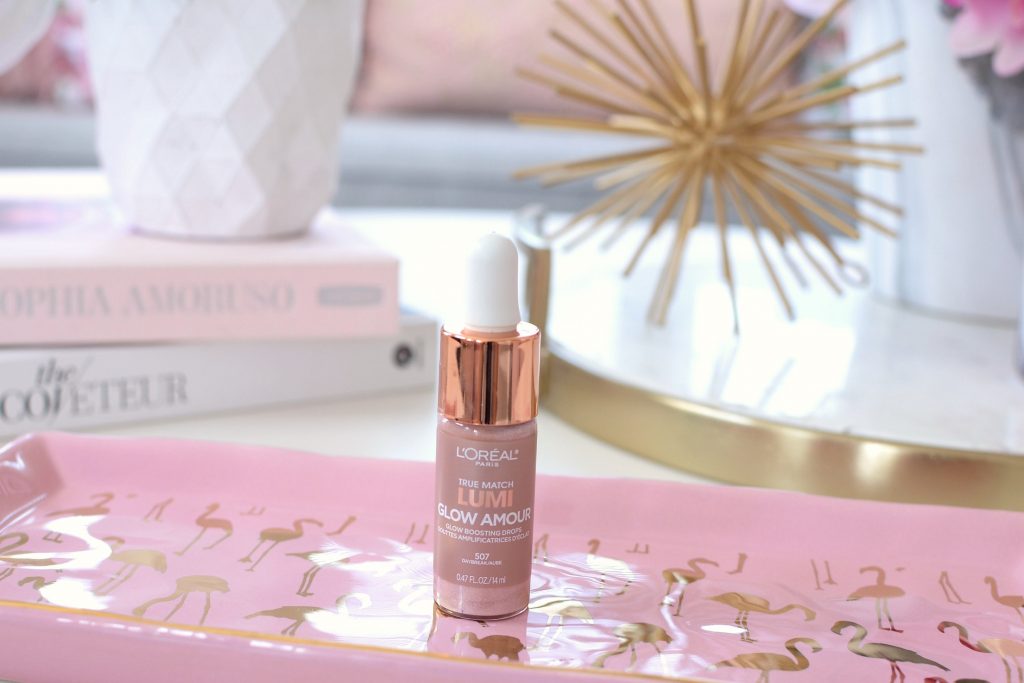 On days when you're looking for an all-over glow, mix in a few drops of the L'Oréal True Match Lumi Glow Amour with your favourite foundation. If you're looking for a more targeted effect, apply directly overtop of your makeup. A single drop will create a natural dewy effect, whereas applying a second layer will help intensify the glow. Its bold and intense formula gives you a high-shine glow with little to no effort. It's easy to blend out, stays in place the entire day and doesn't look too shimmery or glittery. Extremely natural with a healthy and youthful glow. It retails for $21.99 in 2 universally flattering shades.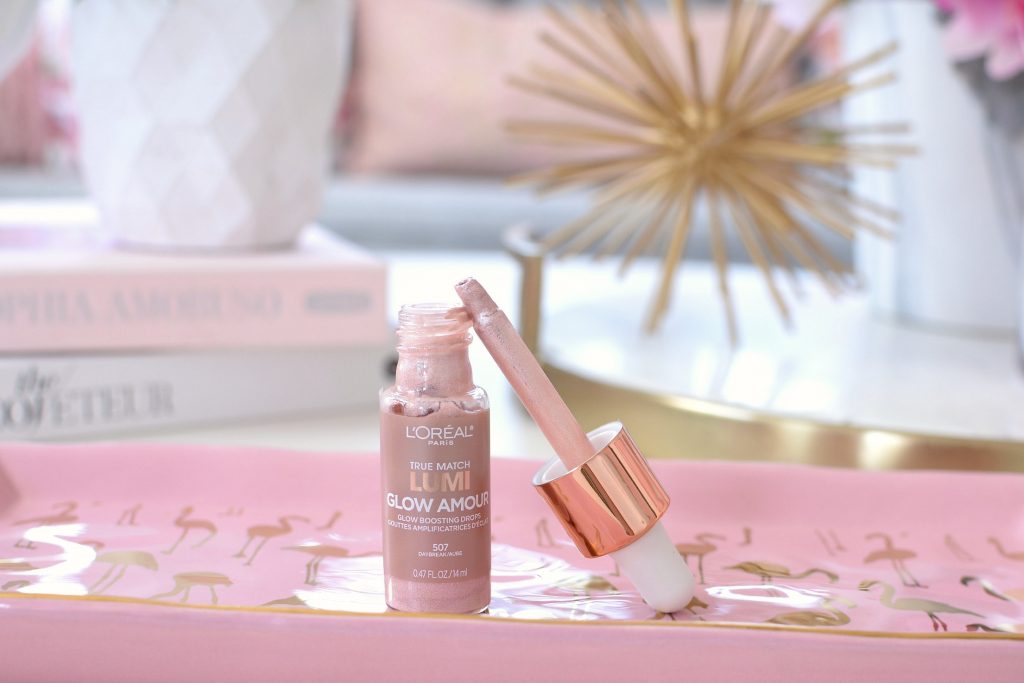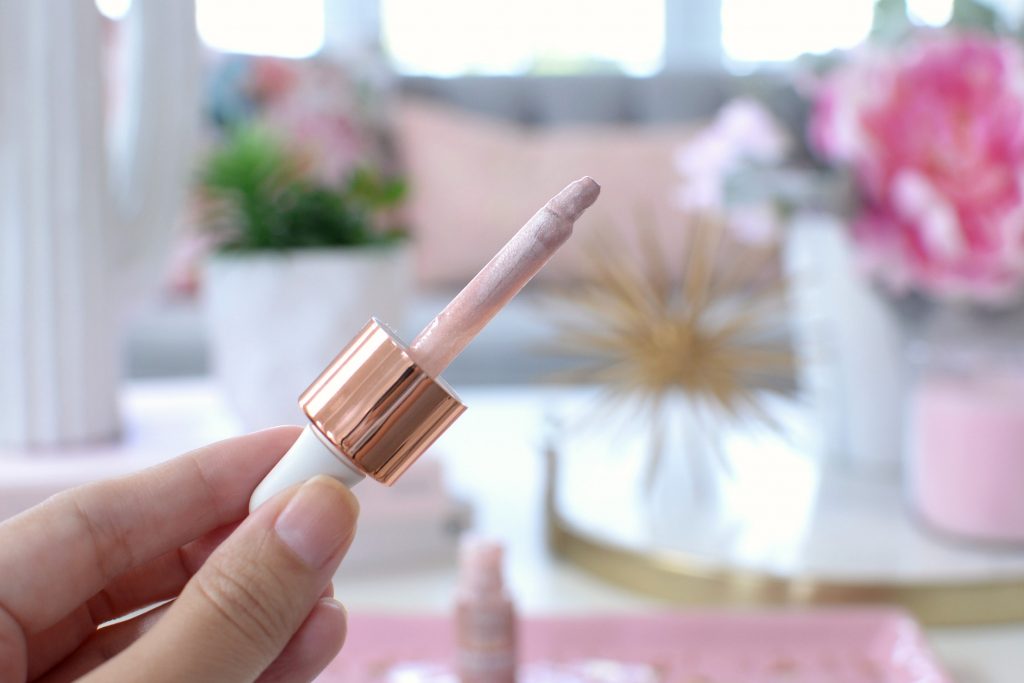 Looking for a multi-purpose product that can act as both a blush, highlighter and illuminator, try NYX Away We Glow Illuminating Powder. Its silky-smooth, lightweight formula will help sculpt the cheekbones and illuminate the high points of the face. It helps to add brightness with a matte to soft shimmer finish (depending on which shades you use). Its incredibly soft and creamy texture does kick up a bit of product, but once blended into the skin, it's completely flawless. It's extremely pigmented and the longevity rivals any high-end powder I've ever tried.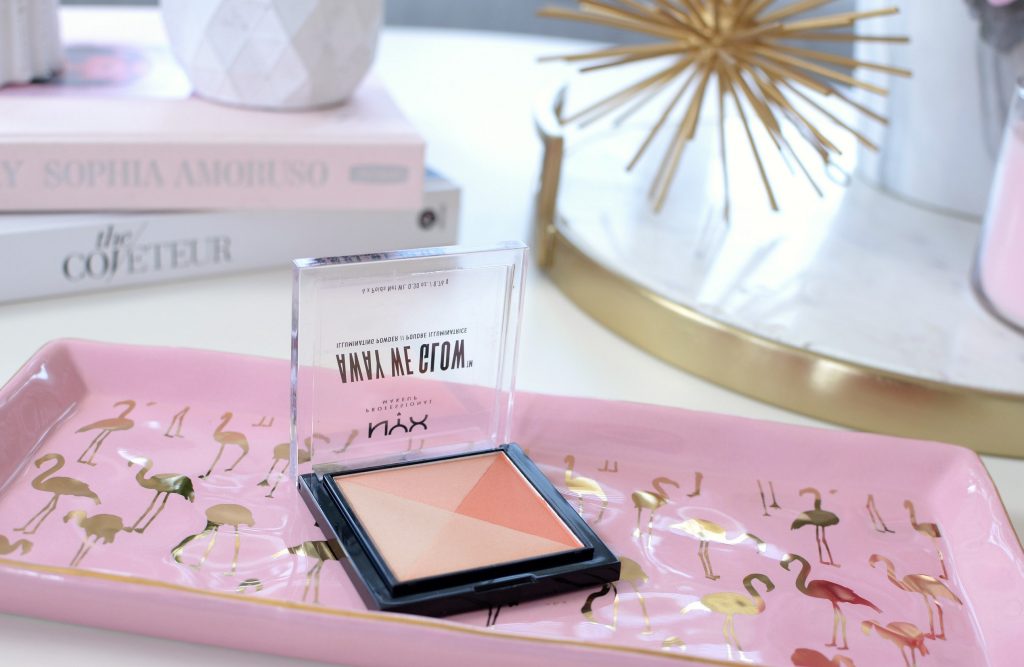 NYX Away We Glow Illuminating Powder, 4 complimentary shades, help to capture and diffuse light to give the appearance of a brighter complexion. Each shade, of course, can be used on its own, or mixed and swirled together to create a luminous glow. Of course, it's best used to help highlight the cheekbones and brighten your overall complexion, but depending on your skintone, can also double as a blush. It helps to create a natural sheen to the skin, that never looks flat or dry. Be careful to use a light hand when applying, as it's fairly pigmented. It distributes evenly onto the skin, buffs out beautifully and never looks patchy. It lasts throughout the day without fading. It retails for $14 in 6 shades (Summer Reflection is shown).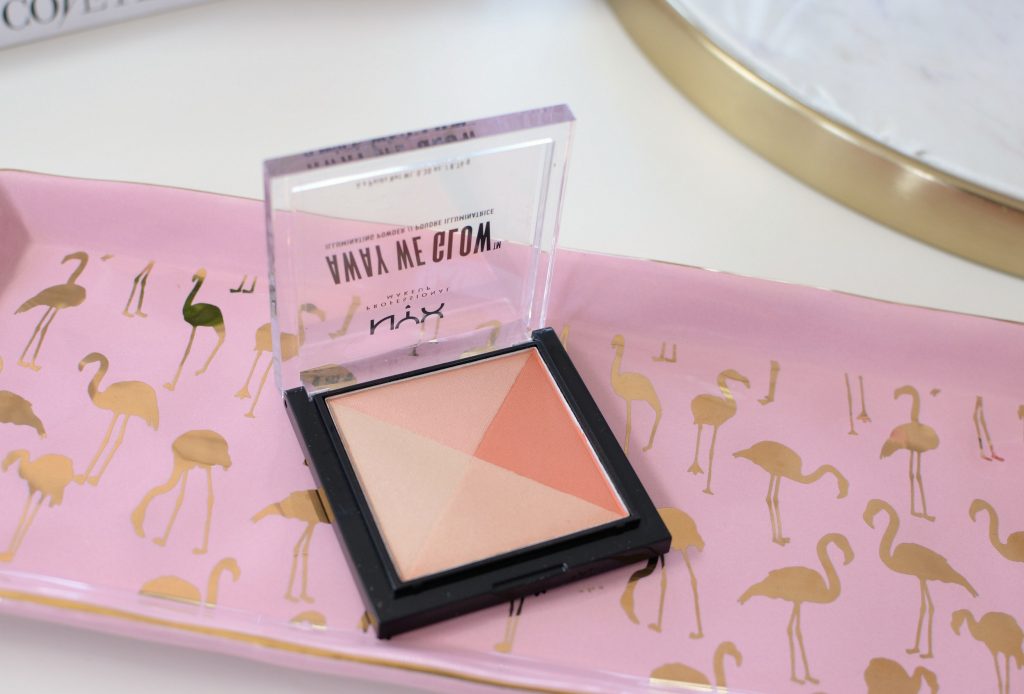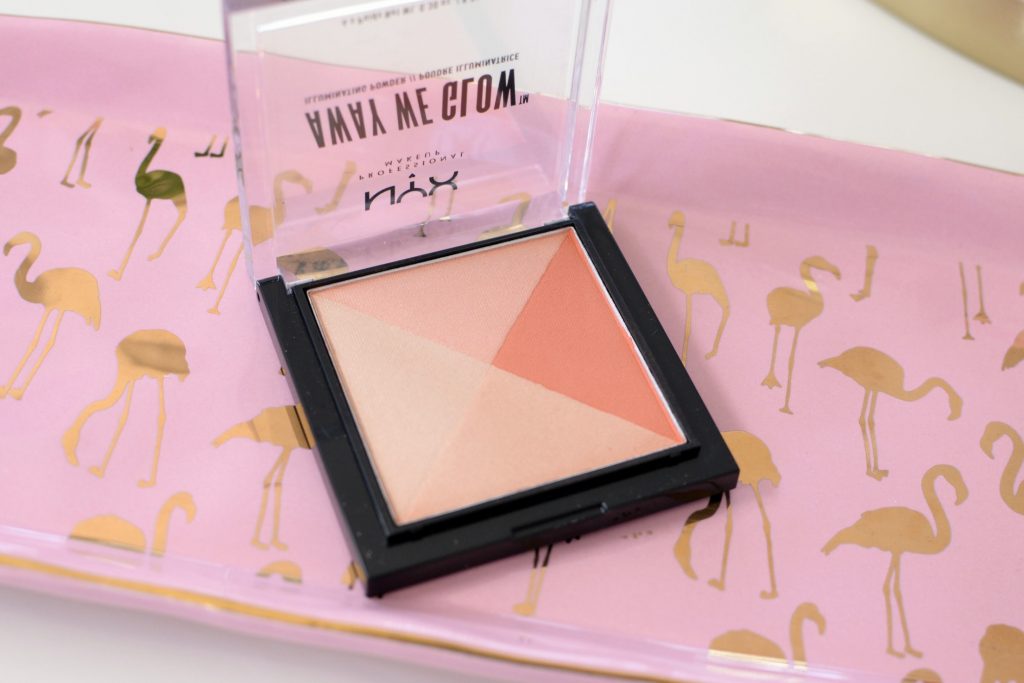 I hate to play favourites, but the new Pixi Glow-y Gossamer Duos is pretty magical. It's unlike any other texture I've tried before. Somehow, even though it's a powder, its silky-smooth texture almost applies like a cream. Its incredibly soft powder instantly creates a lit-from-within luminosity on the skin. It's intensely pigmented, we're talking the smallest amount, to achieve a blinding highlight. Whether you decide to use it on the cheekbones, brow bones, or even the inner corner of your eyes, you'll be sure to be left with a youthful and radiant glow.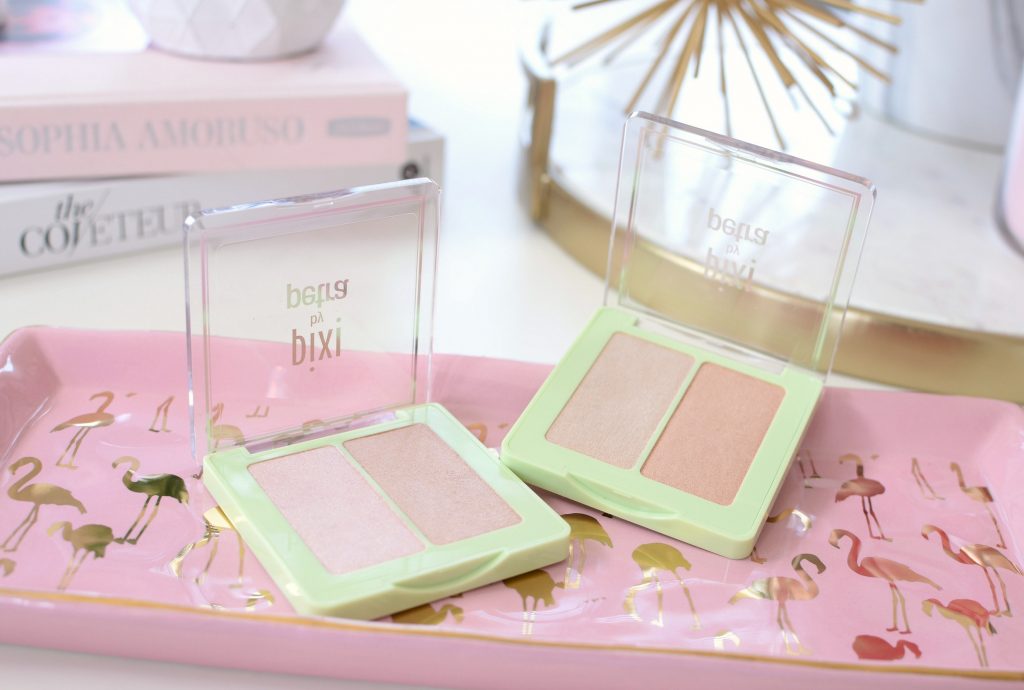 You can amp up the glow, achieving that ultimate wet look, but you can just as easily tone it down by using a large fluffy brush. Pixi Glow-y Gossamer Duos luminous powder instantly lightens, brightens and adds a stunning glow to your complexion with ease. It has a finely-milled formula with almost a dual-chrome finish. It immediately leaves a lustrous sheen and creates a three-dimensional effect on the skin. Its high-shine, reflective finish allows you to achieve a radiant glow that still looks incredibly natural. I love that it isn't full of glitter or sparkle, yet still manages to create a blinging glow. It retails for $18 in two shades, Subtle Sunrise and Delicate Dew.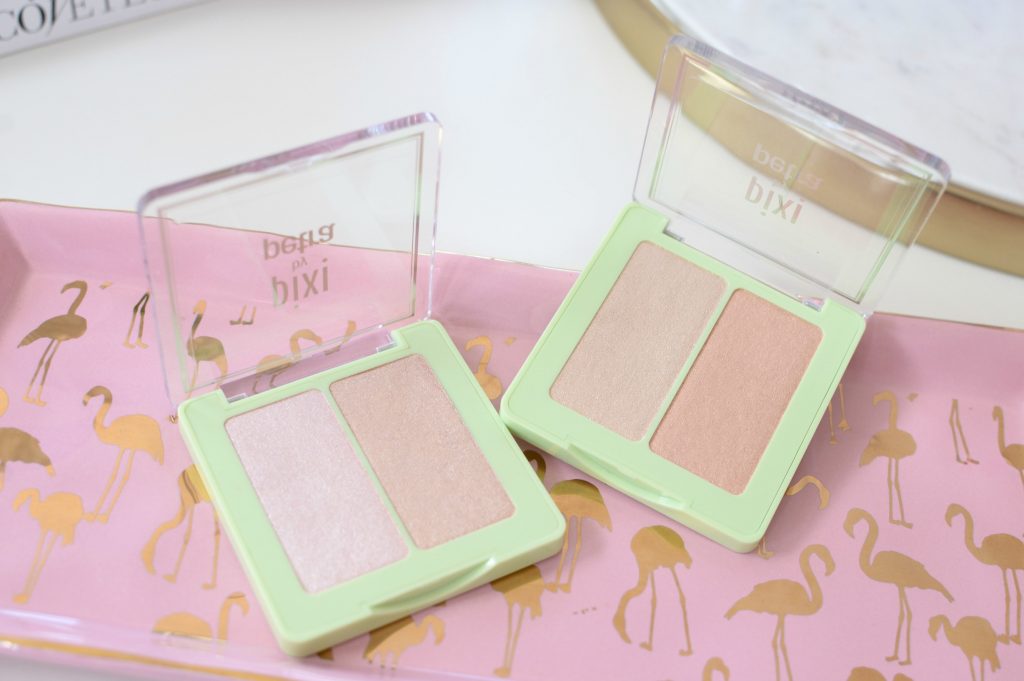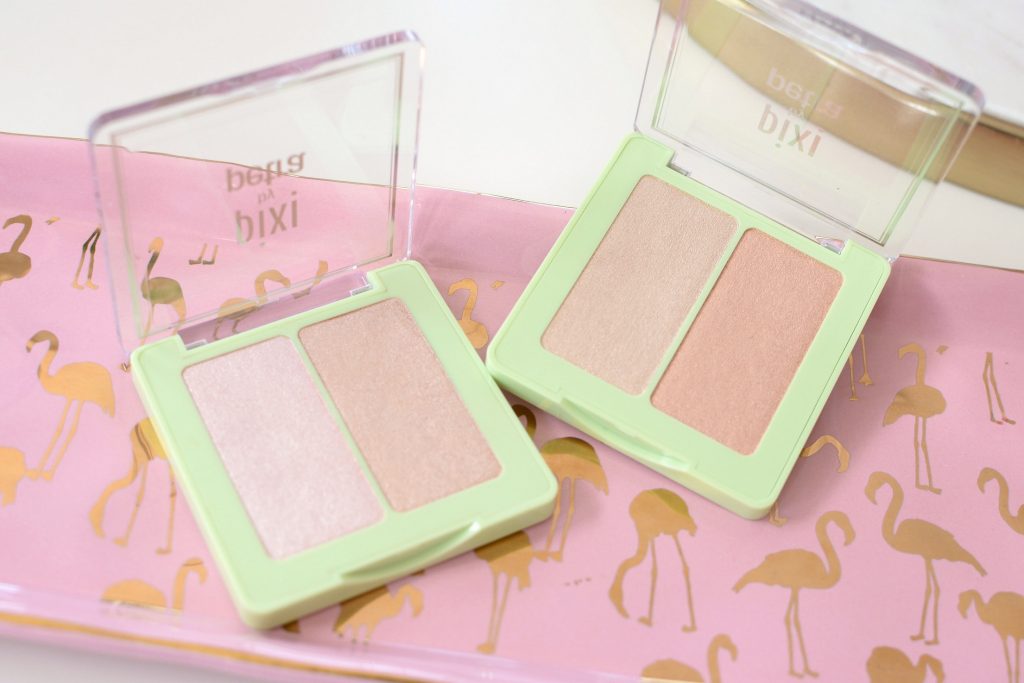 The new limited-edition Givenchy Bouncy Highlighter Cooling Jelly Glow is another innovated formula that features a unique bouncy texture with a slight cooling jelly-like effect. This multi-dimensional highlighter helps to illuminate the complexion and features a light as air texture. It instantly reveals glowing skin with a radiant and luminous finish within seconds. It seems to contain fine illuminating pigments that's designed to be universally flattering on all skin tones. Its exquisite texture helps to enhance your appearance for a subtle lustrous glow. I found it can be used both wet and dry, depending on the glow you desire.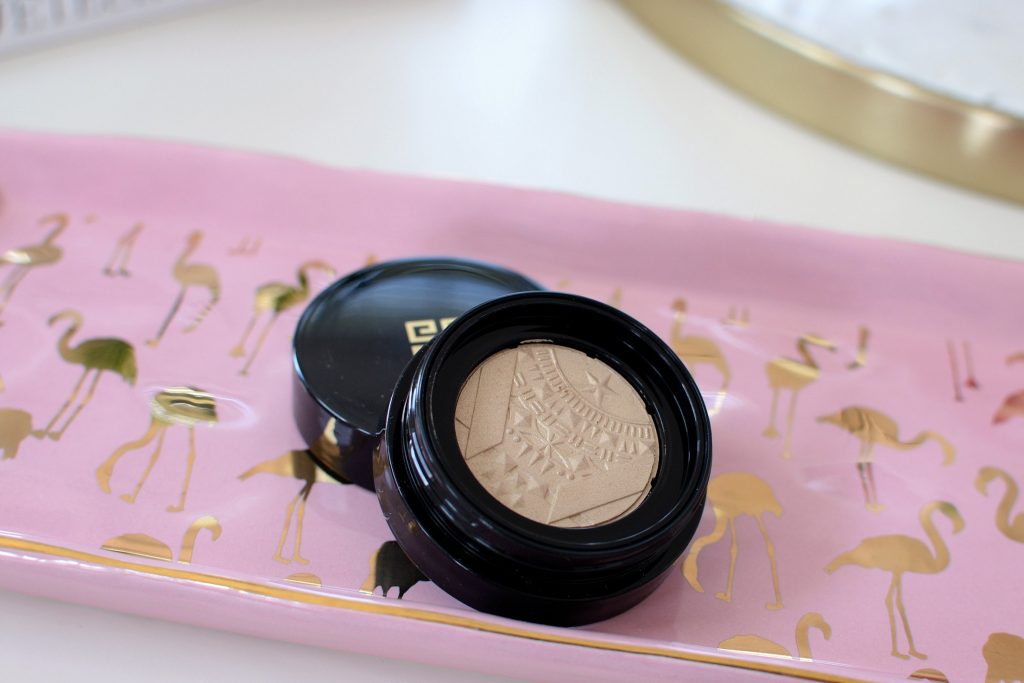 The Givenchy Bouncy Highlighter Cooling Jelly Glow has a slight cool-to-the-touch sensation when initially applied to the skin. Its silky-smooth, emollient texture is easy to apply, although it does dry down incredibly quickly. While it doesn't necessarily melt into the skin right away, with a little buffing and effort, it can look extremely natural on the skin. If you're someone who's heavy handed, or just looking for a subtle glow, this creamy texture will allow you to start off quite sheer and build up the intensity. For those that don't want a blinding, unnatural highlight, but instead looking for a soft-focus, natural effect, this will be perfect for you. It isn't too shiny or intense, just a soft, dewy golden shimmer. It retails for $49.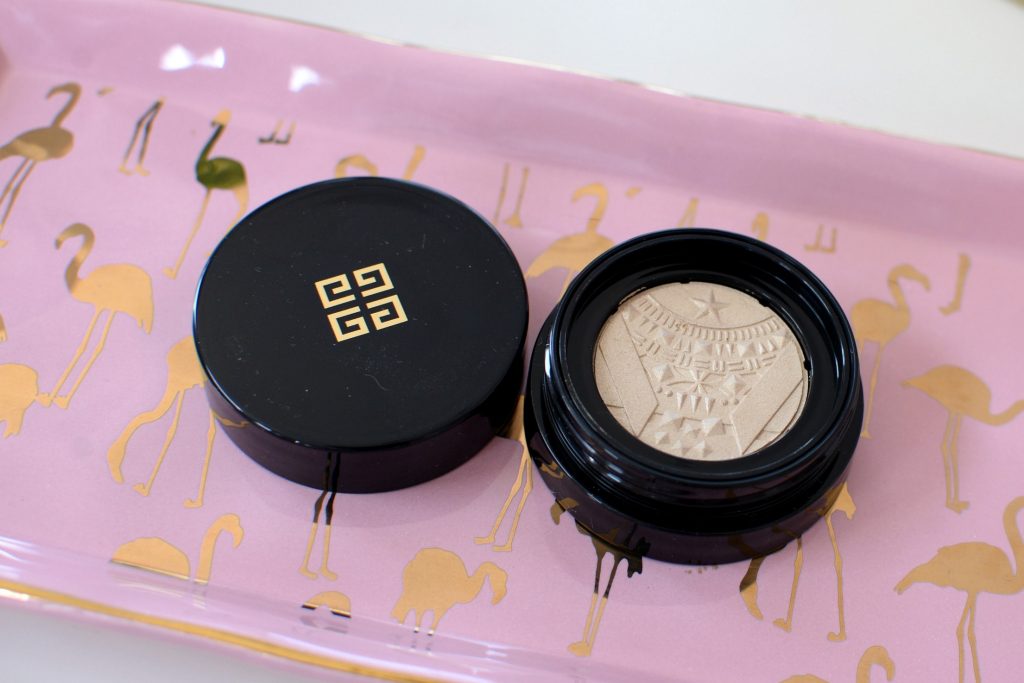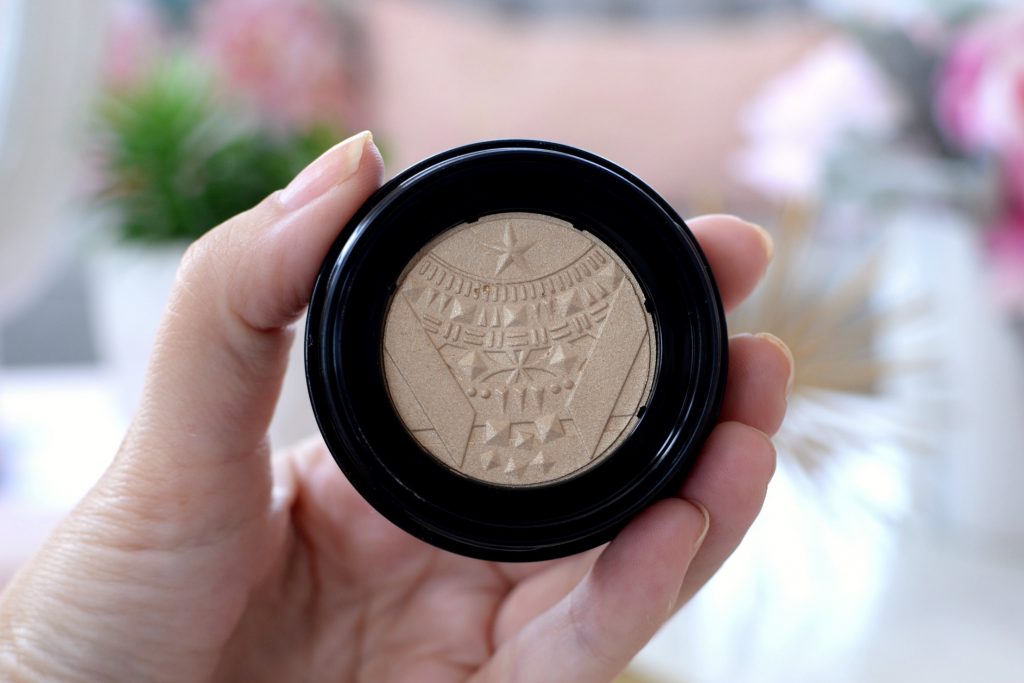 This summer, make sure you wear nothing but gold. If you can't decide on a highlight shade, try the new Charlotte Tilbury Bar OF Gold Palette…it has 3 stunning shades. This fabulous palette features the best-selling original gold shade, a lovely rose gold perfect for adding a touch of softness to the skin, and a deeper gold for bronzing. All three shades work beautifully together, so whether you decide to wear them on their own, or layer them for a more unique look, you're sure to look lit-from-within. Apply to the high points of you face for just the right amount of shimmery goodness.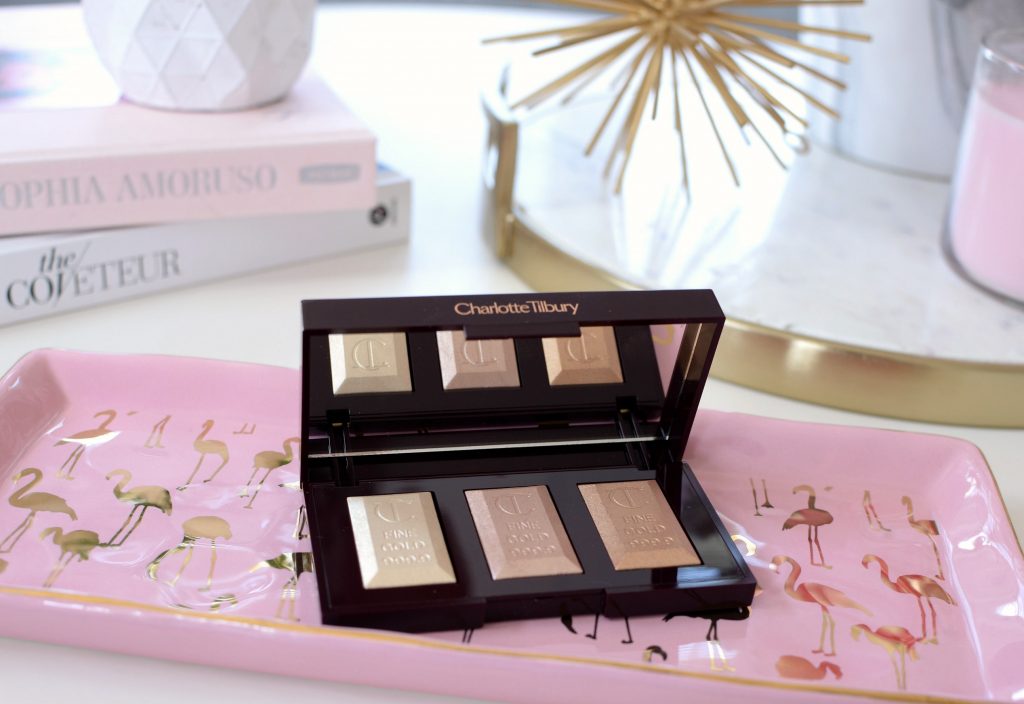 With your stunning sun-kissed complexion this summer, the new Charlotte Tilbury Bar OF Gold Palette will just help intensify and add a touch of radiance to the skin. Its unique gold pearl formula helps to illuminate the skin, while its light-reflecting, almost "wet-looking" powder helps to define and sculp the cheeks. You'll instantly be able to transform any look into a shimmery goddess with chunks of glitter. Although all three shades look amazing on their own, mixing all the shades together is where the magic happens. Don't just limit this palette to the cheekbones, Cupid's bow, down the bridge of nose, etc, it also looks fabulous as eyeshadows, inner corner highlight and even doubles as a lip topper. It retails for $75.