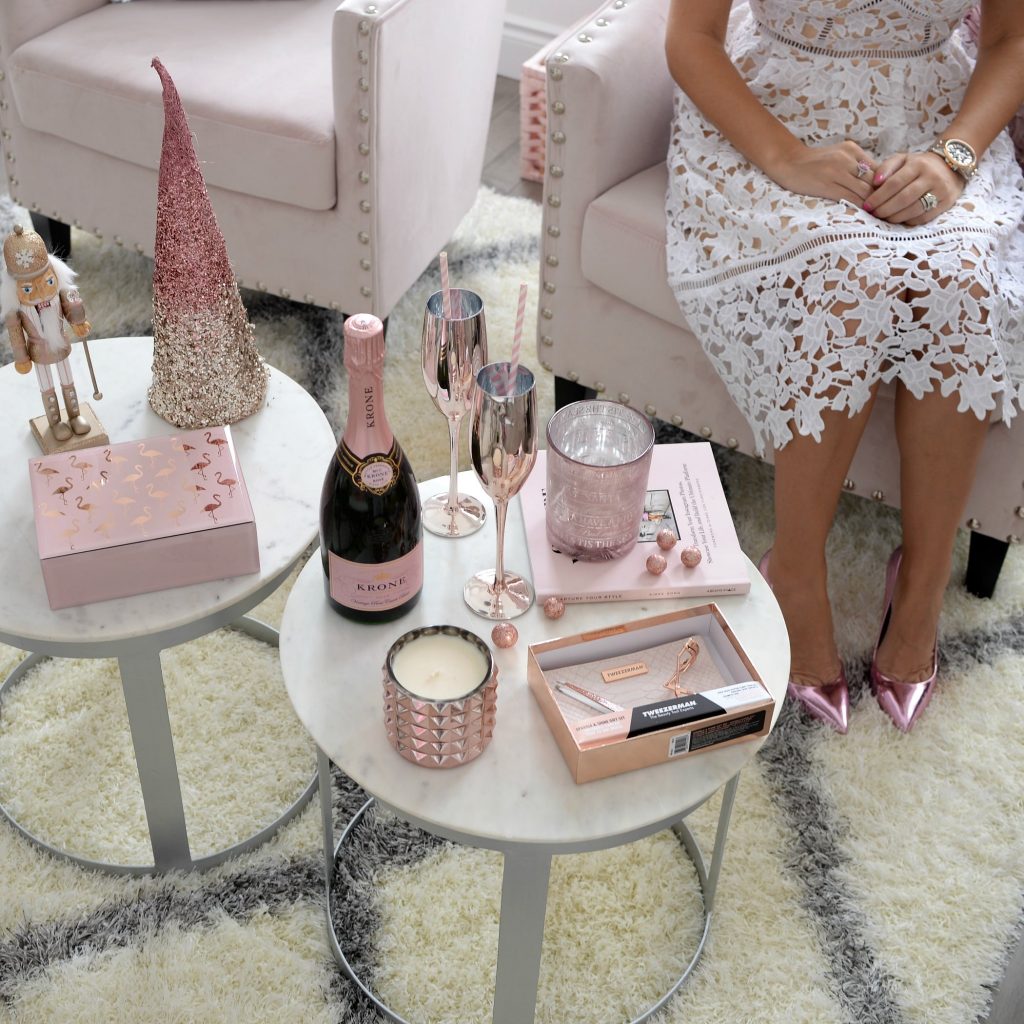 12 Days of Giveaways
Some gifts are so amazing, that I have to share them with you. If you're a long-time reader of my blog, you know I love giving back to my followers. It's a way to thank you for all your support. I love blogging, and it is possible because of amazing readers like you. Stop by my blog from December 13th to 24th for daily chances to win something new. Each giveaway will run through December 25th, which allows you enough time to enter. You can enter to win each prize, or pick your favourites, the option is totally up to you.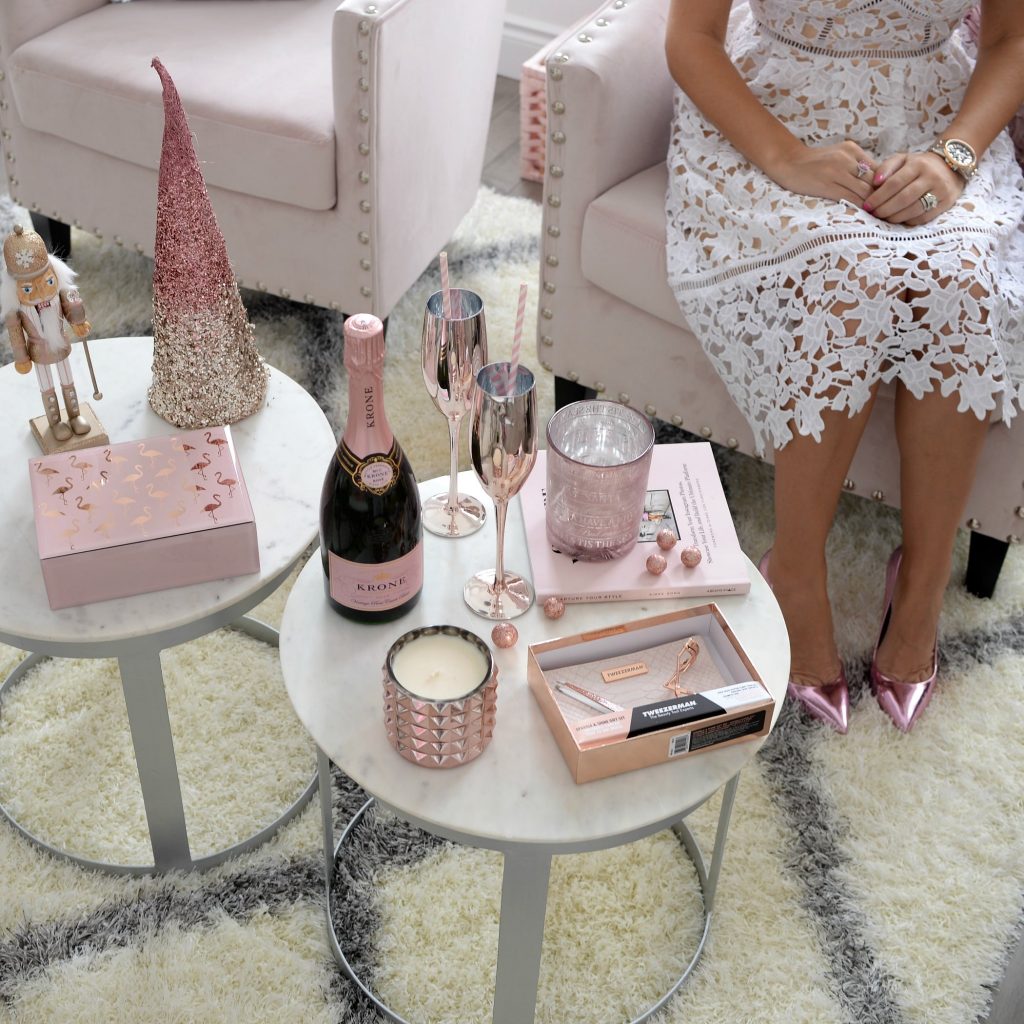 Tweezerman has always been on the cutting edge when it comes to brows and lashes. This season they're helping to ensure your brows stay groomed and your lashes curled, with their new Sparkle & Shine Gift Set. These innovated tools will help reinvent the way you look at your brows and lashes this holiday season. Not only does it come with a pair of rose gold, glitter slanted tweezers, and rose gold Procurl lash curler, it comes in the most adorable soft rose-petal pink, faux snakeskin travel bag. It's small enough to fit inside your handbag, but large enough to hold both tools, along with other must-have travel accessories. It retails for $65.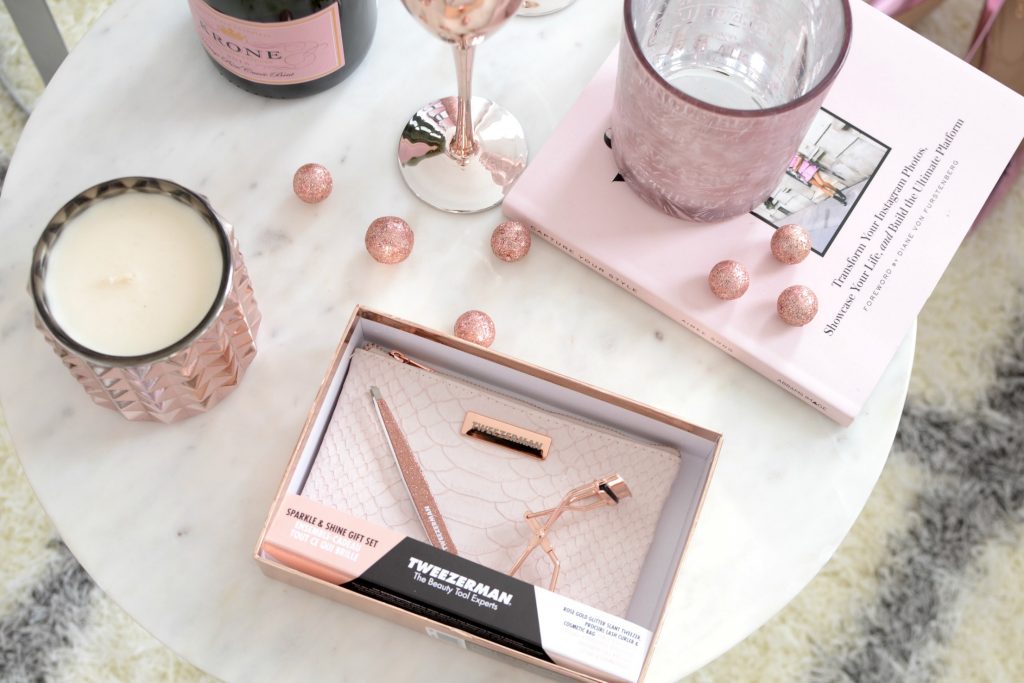 The Tweezerman Slant Tweezers are honestly my favourite tweezers, and in fact, the only ones I use. It's constantly winning awards, and with good reasons. Its 25-degree slanted tip guarantees you'll be able to grab each and every single hair, even those ultra-short and fine ones with ease. It allows for precision and the smoothest pull possible.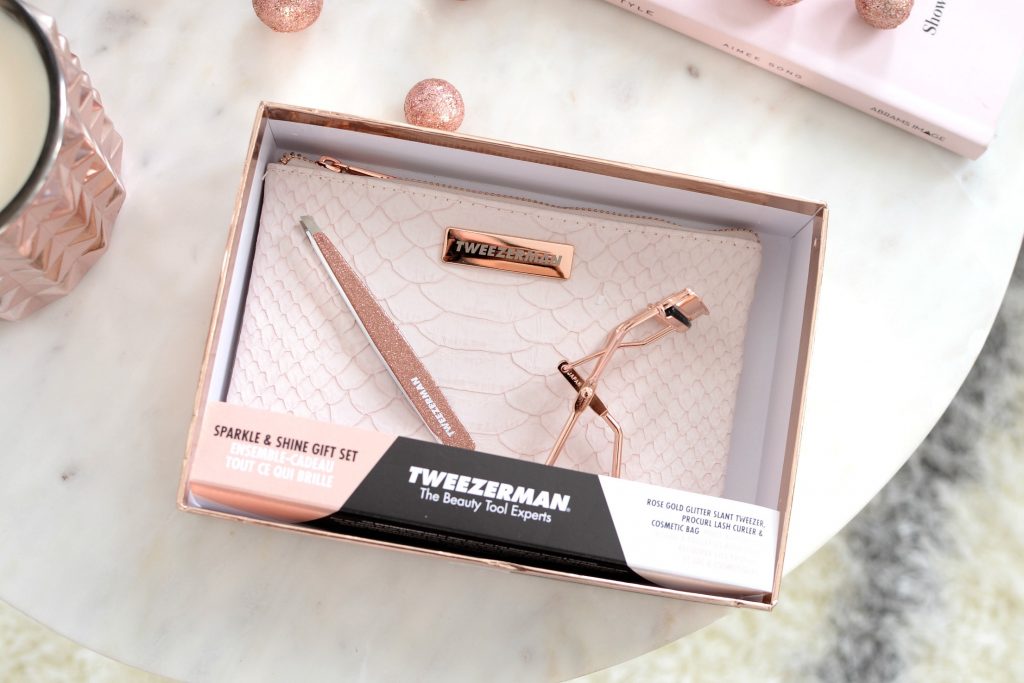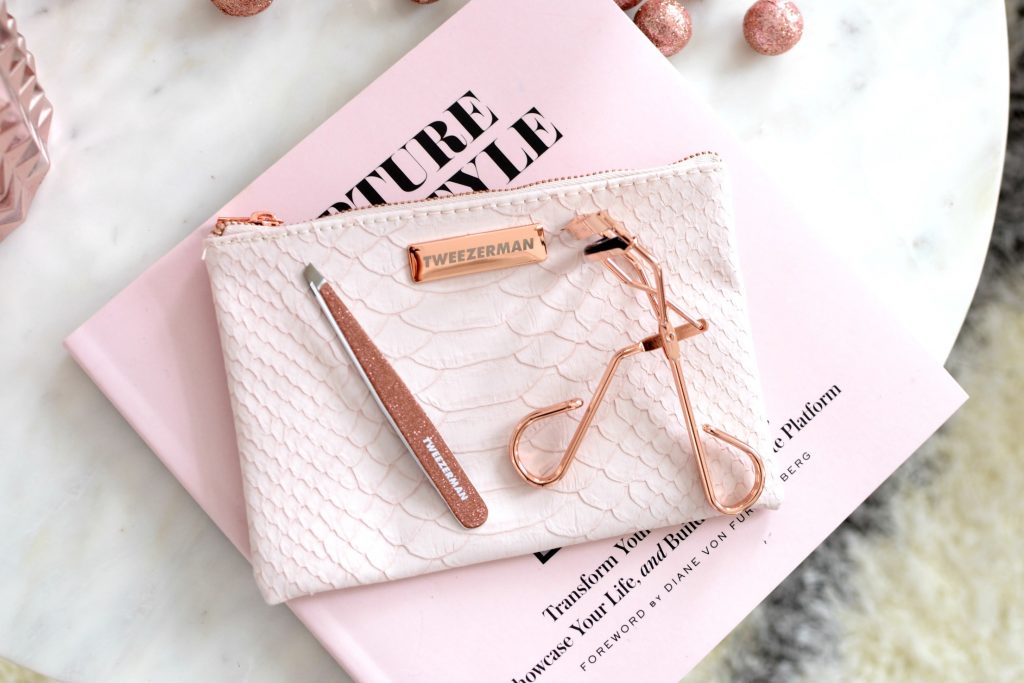 The Tweezerman Procurl Lash Curler, on the other hand, is designed to help curl the lashes. Although intended for those with round eyes, it's effective on most eye shapes. Its unique 60° angle design allows you to comfortably follow the contour of your eyes, for a seamless curling process without pinching or pulling on your skin. The top bar is super narrow to help reach every single lash for easy curling, creating a dramatic, wide-eye opening look. The doubled-body design and contoured finger loops are slightly wider in size that fit your fingers perfectly, allowing for precise control and no slipping. It fits your hand like a glove, making curling your lashes a breeze.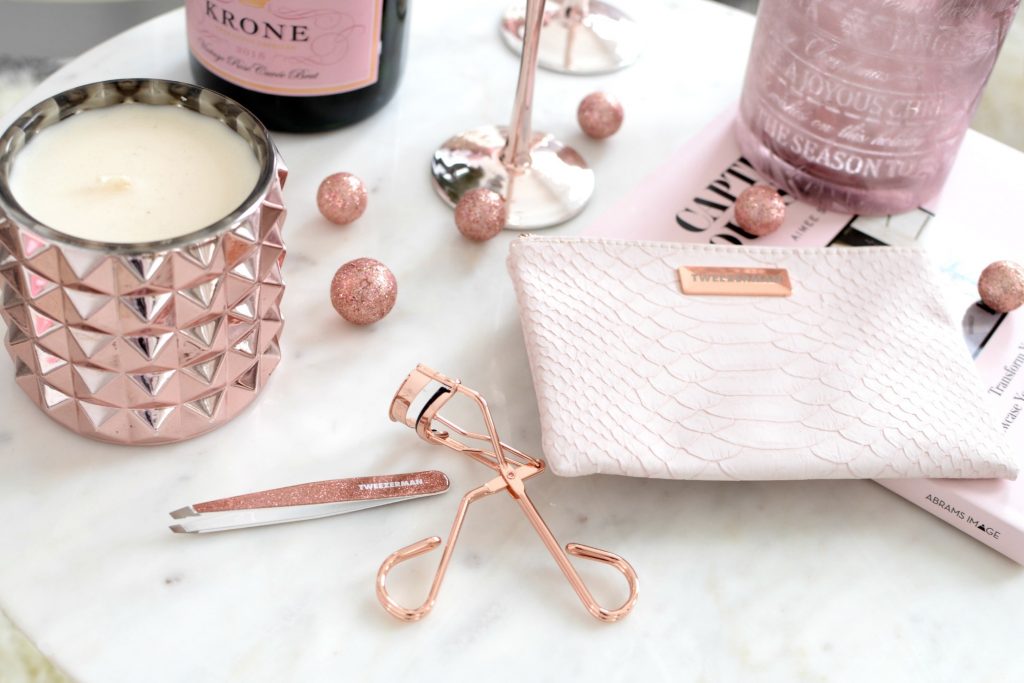 Enter to win this lovely gift set…. and the winner is…… Paula Platero
Instagram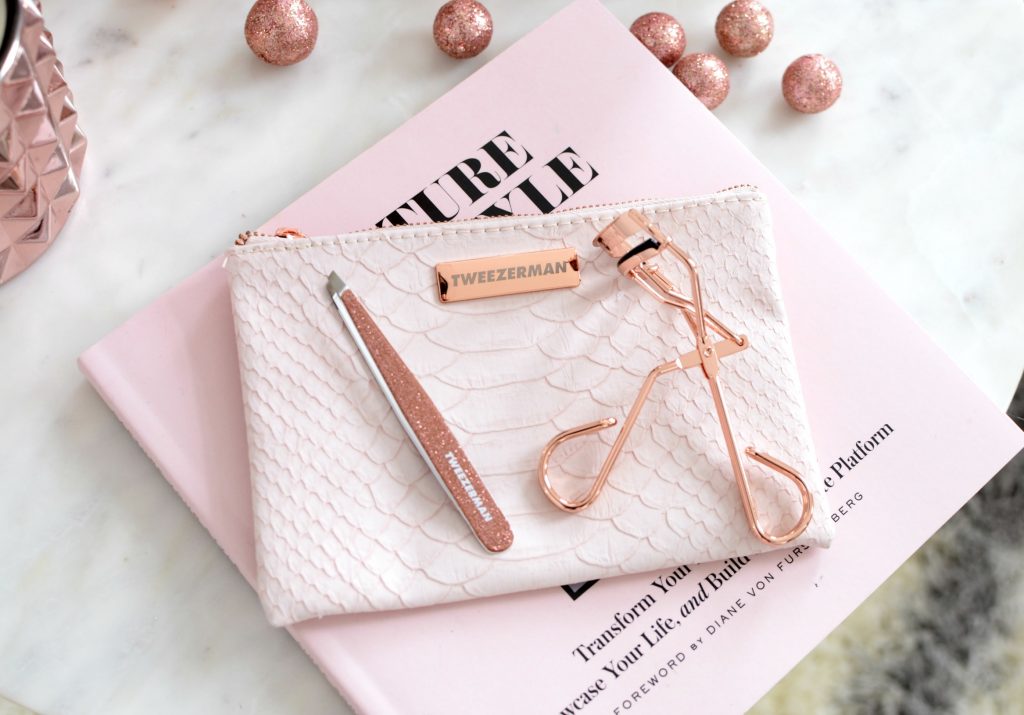 "Disclosure: This post was sponsored by Tweezerman, but all opinions on this blog are my own. I also want to thank you for supporting the brands that support my blog."