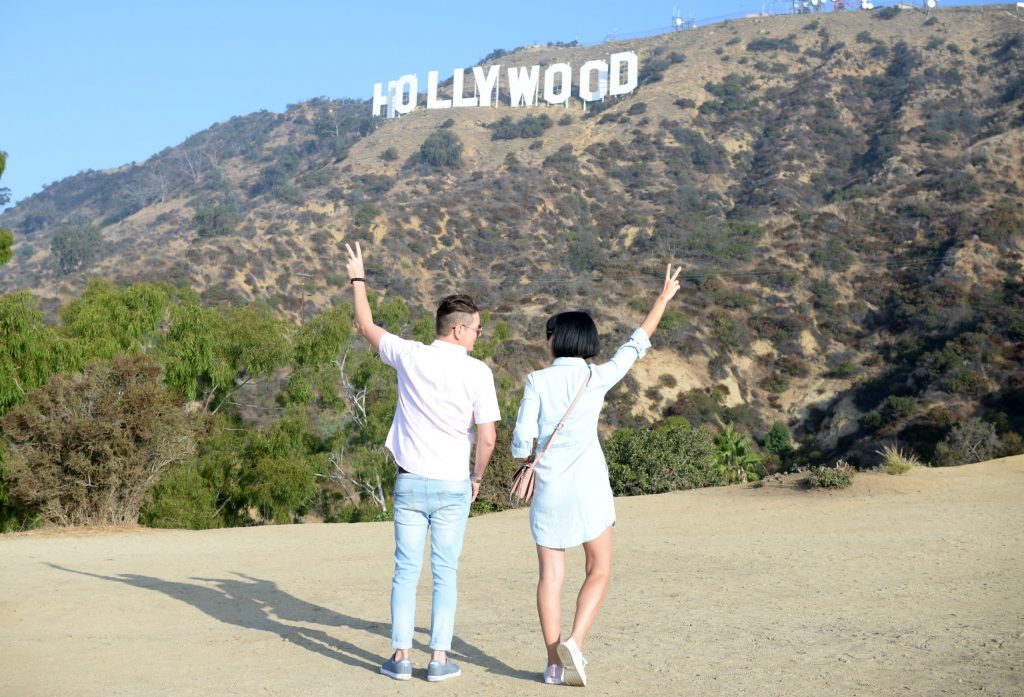 Hollywood California

LA is best known for its authentic Mexican food, healthy green juices, beautiful beaches, lavish homes and celebrity sightings, but it's also known for its fabulous neighbourhoods. It's filled with so many amazing locations, it can be a tad overwhelming on where to start. With so many spots to explore, so many districts to discover and so many things to see and do, where does one start? You can't think LA, without instantly thinking LaLa Land. Hollywood is the entertainment capital of the world and a must-see for any movie buff or for those looking for a little movie history. It's also the perfect spot in LA to see the Hollywood sign from pretty much anywhere, although I do highly recommend hiking the hill to see it up-close and personal.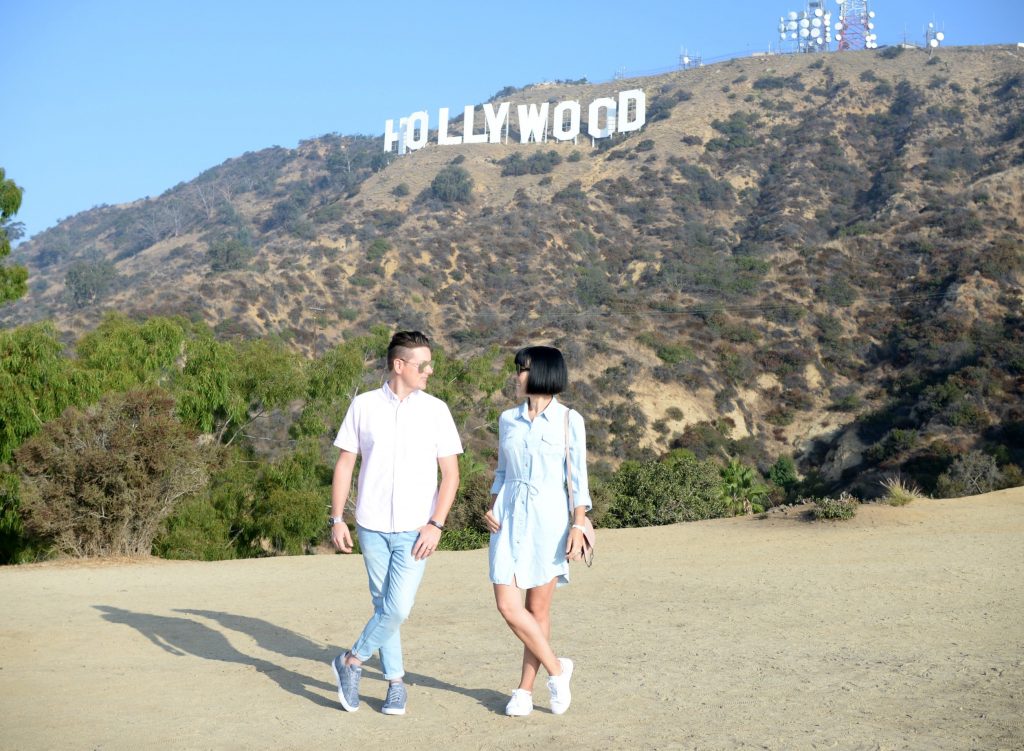 Start the day with the best view of the Hollywood sign, in my opinion, at 6000 Mulholland Hwy. Keep in mind, this is a residential area, so be mindful of the home owners and don't park in front of their driveways or make too much noise. You'll come across a teal gate, that although seems under a locked keypad, it actually operates on a timer that automatically unlocks between sunrise and sunset. Take a few steps along the paved road just beyond the other side of the gate and you'll come face to face with the iconic sign… no hiking required.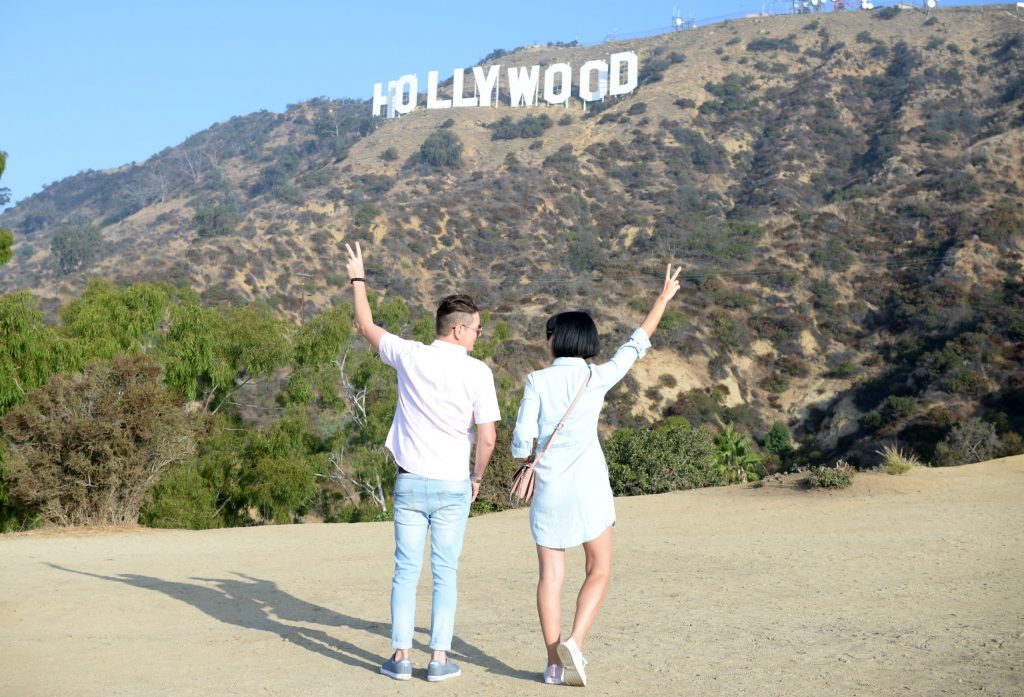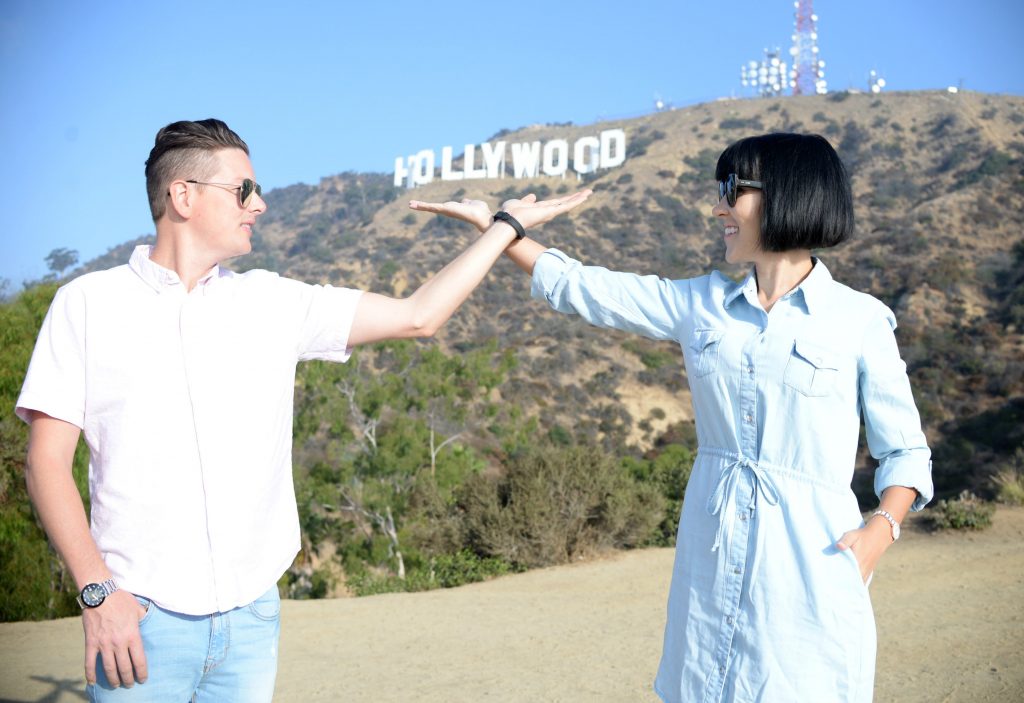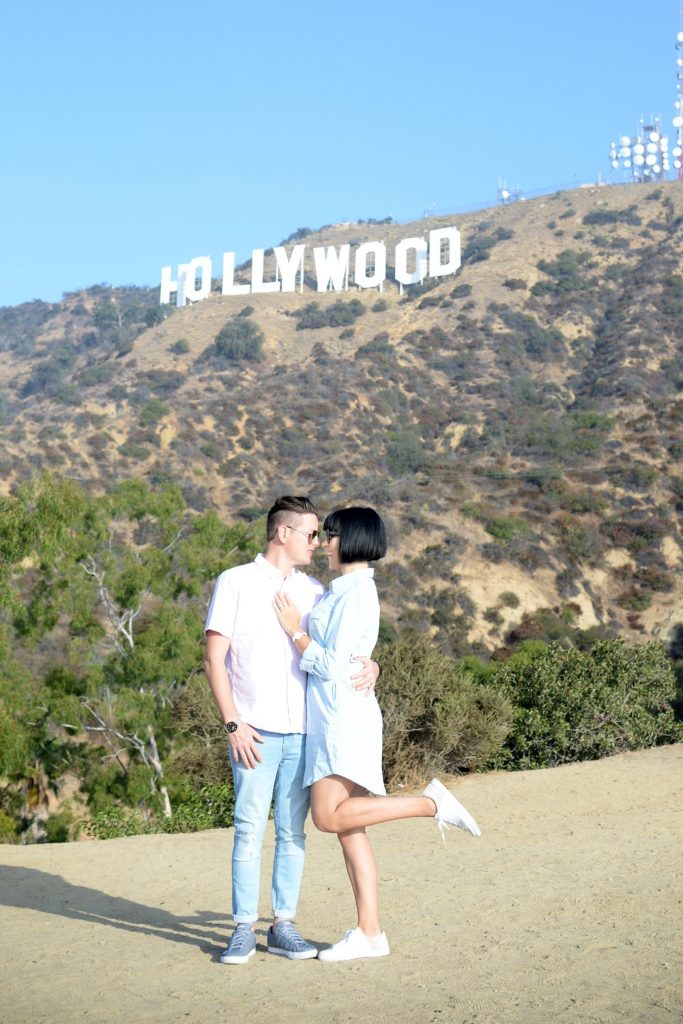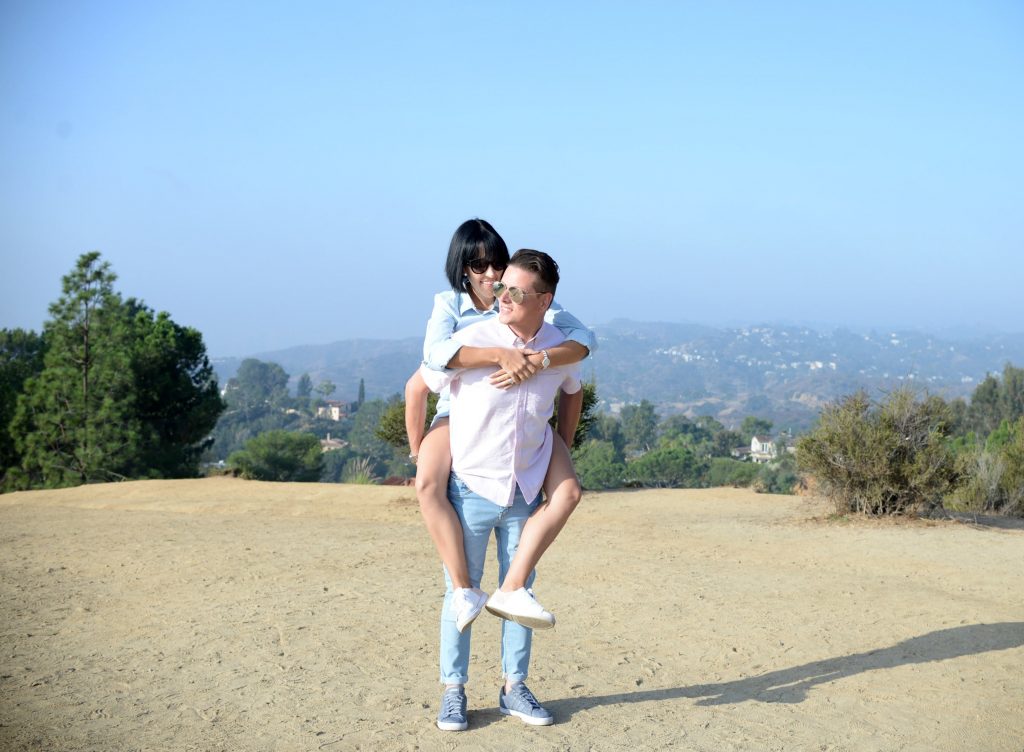 After a breathtaking view of the city and the Hollywood sign, make your way down to Hollywood Boulevard. This is where you'll find the iconic Walk of Fame, the most recognized faces and names in the entertainment industry are represented by "stars" on the ground. From prominent actors, to top musicians, to talented directors, iconic personalities and other important people in TV, radio, recording, live theatre and motion pictures are found here. A small number of stars are added each year, but currently you can see over 2500 of your favourite celebrity stars laid in the sidewalk.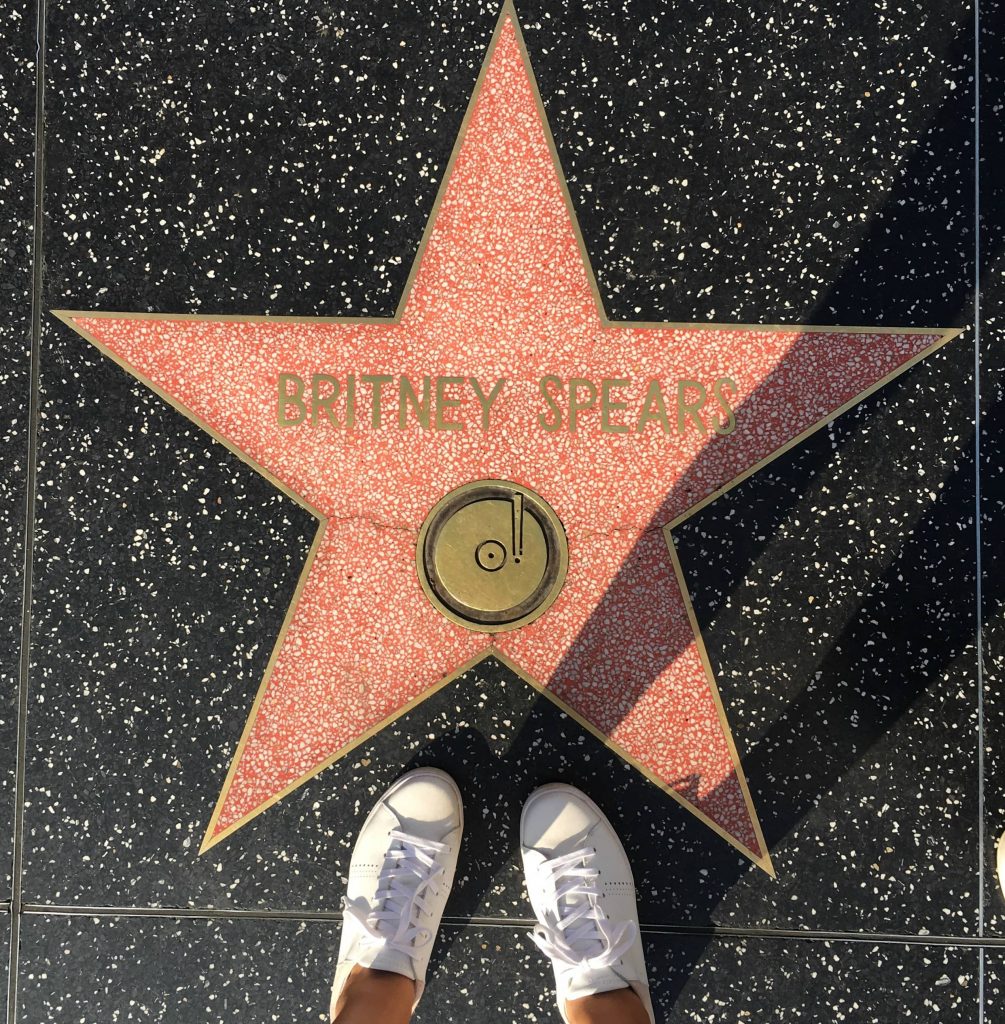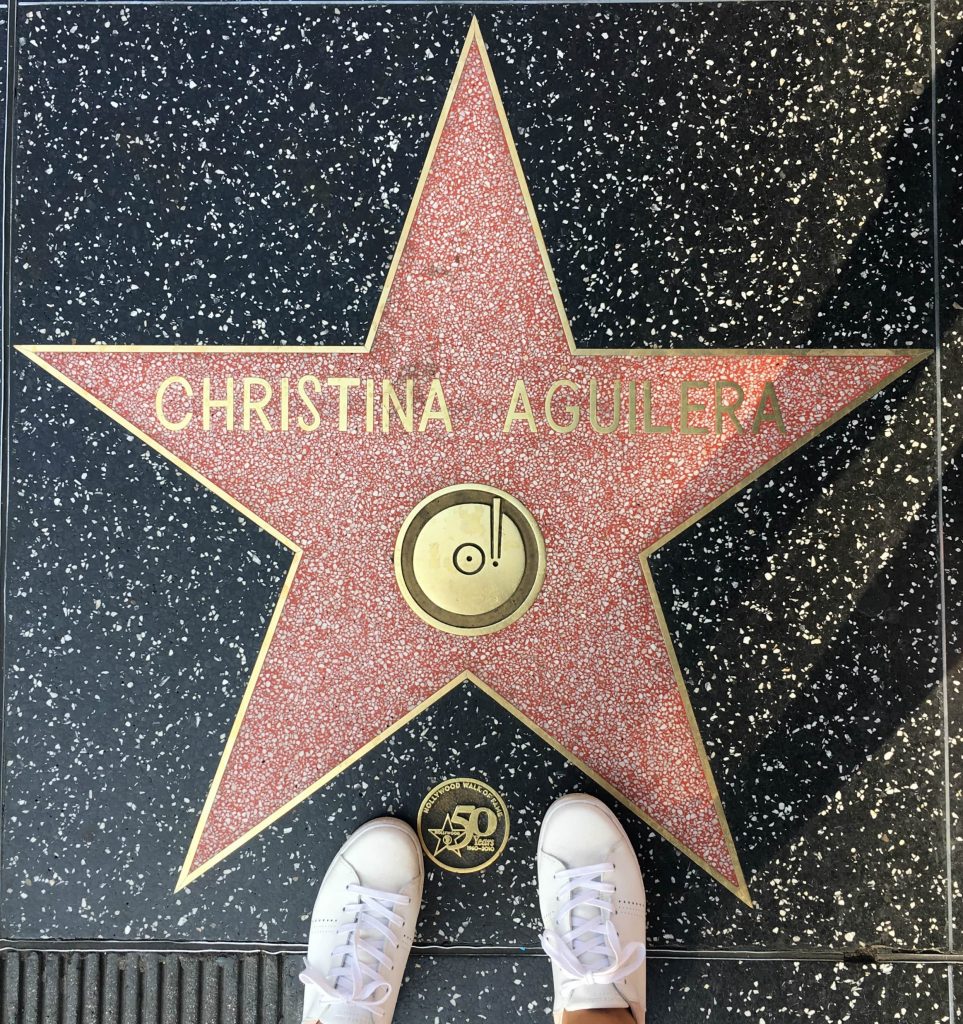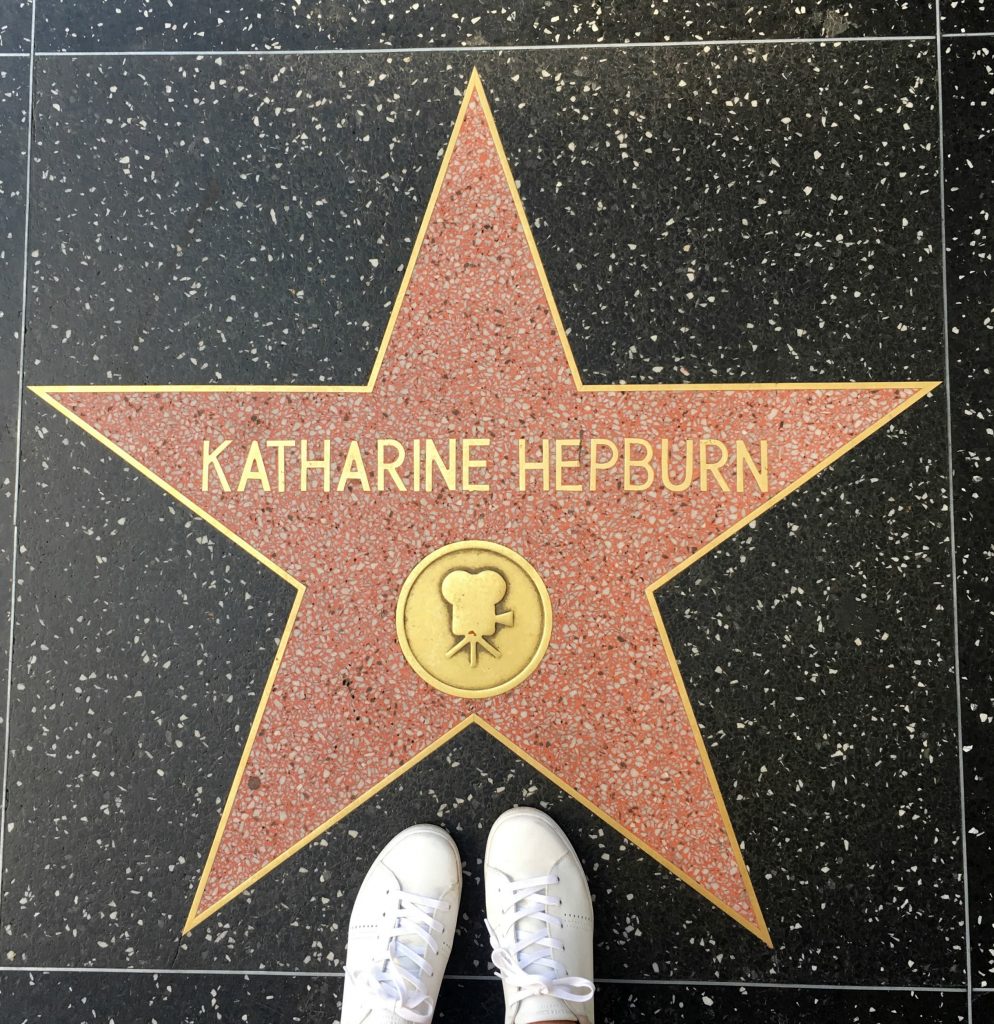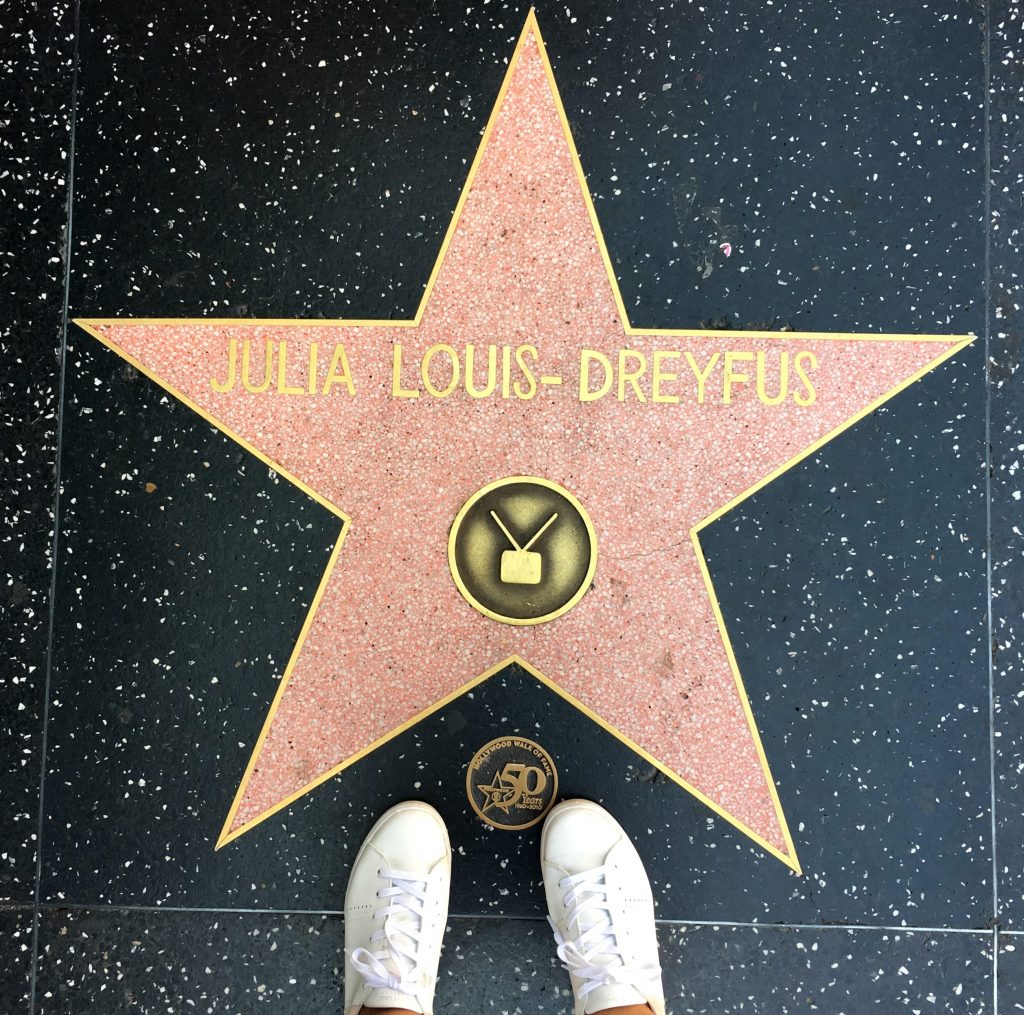 The Chinese Theatre is famous for its celebrity hand prints and footprints. Each are etched into the pavement, where you'll be able to measure your hands and feet against the imprints of nearly 200 of your favourite stars. You can literally touch Hollywood history, from Marilyn Monroe to George Clooney, the magic wands of Harry Potter to John Wayne. Inside you'll also find the largest IMAX theatre in the world, and you'll also get the chance to tour the theatre and learn about the history of this iconic building. Outside, be sure to get your photo taken with some movie characters, or even find quirky memorabilia, exhibits and multiple museums just down the street.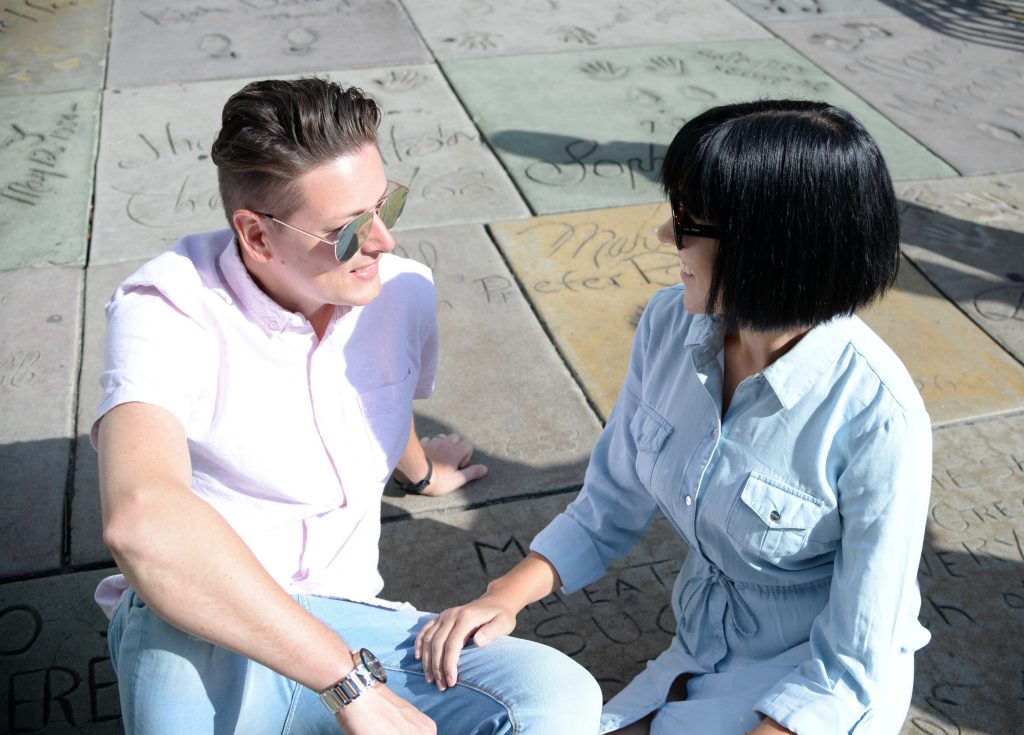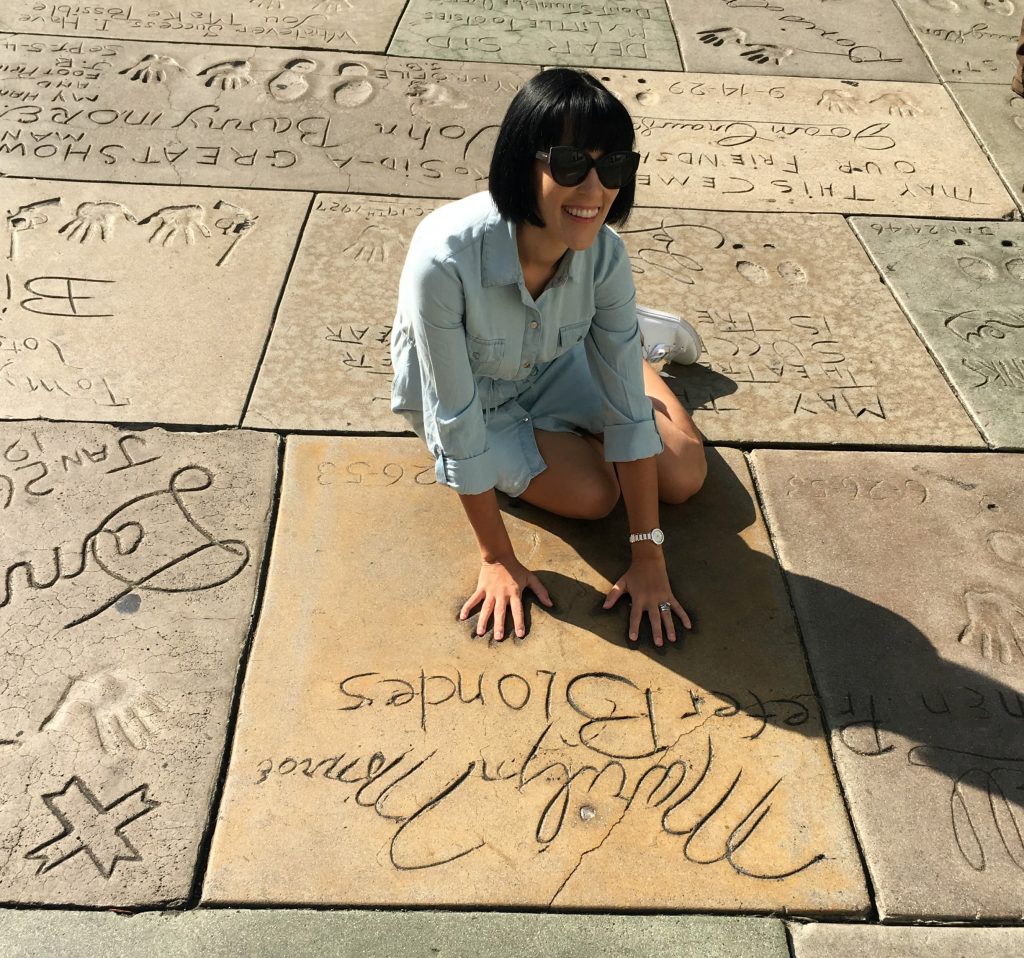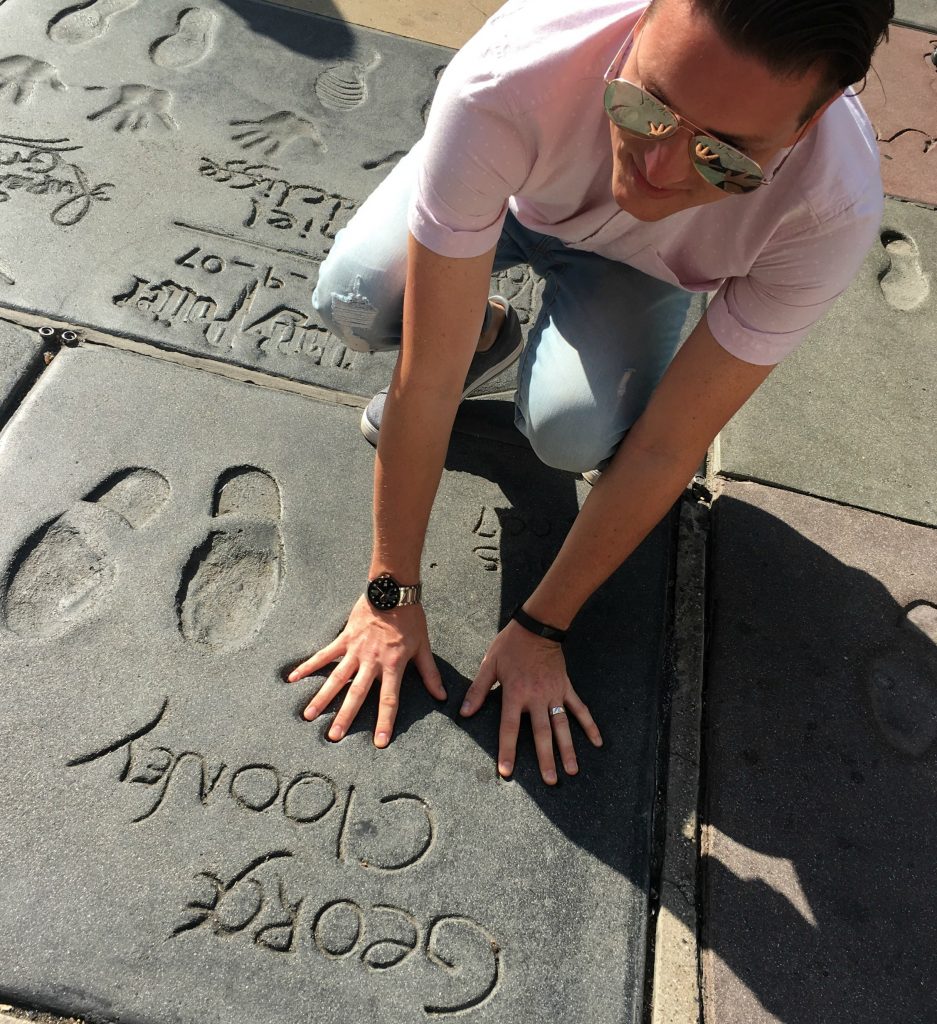 In the mood for a little shopping, head to Hollywood & Highland. This 3-story complex offers a peek into Hollywood history, as well as a ton of youthful and trendy shopping options. You'll also be able to see the Hollywood Sign in the distance from its upper level catwalk. It features 75 shops and restaurants, a movie theater, a nightclub and a ton of gathering space that you can sit and relax before your next adventure.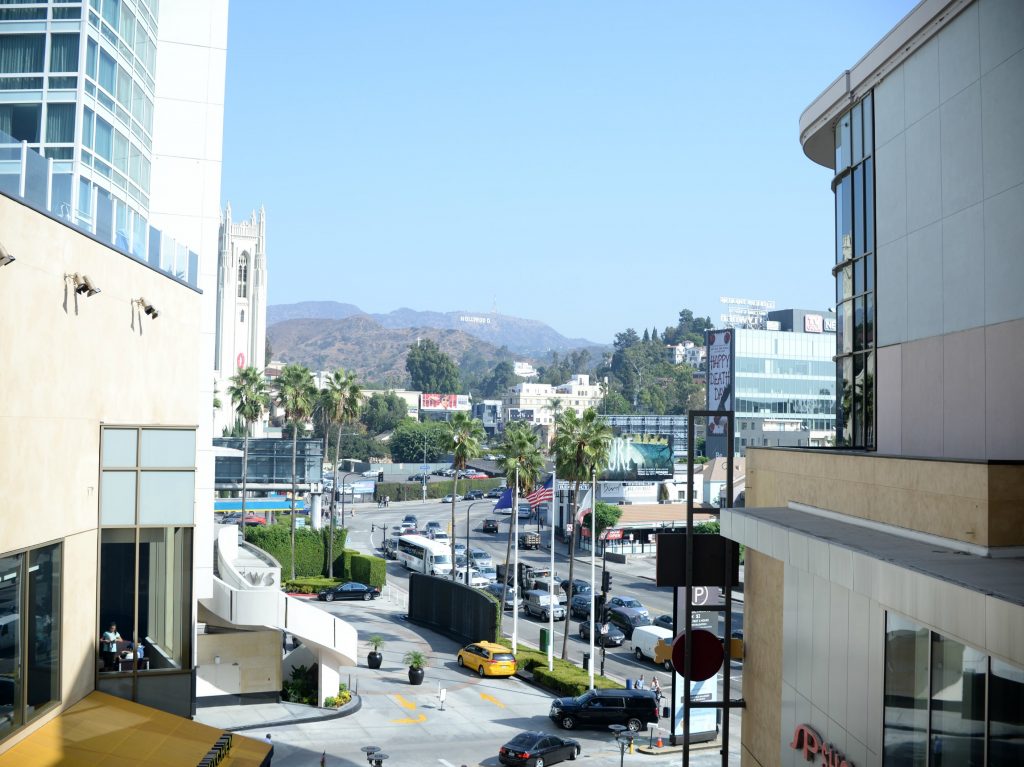 Before calling it a night, hit up Sunset Strip in West Hollywood. It's a small portion of Sunset Boulevard and is filled with exciting nightlife. The street comes alive as the sun sets and its eclectic restaurants and entertainment venues come to life. Neon signs and bright lights, beam luminosity and you might even be able to catch a celebrity out for a night on the town. It has a ton of character and almost has a Las Vegas vibe to it.
Looking for the most picturesque and Instagramable hotel in Hollywood, head to The Hollywood Hotel. This boutique style hotel is centrally located to everything Hollywood has to offer. It's close to the Hollywood Sign, Chinese Theater, Walk of Fame and even some famous movie star homes. As soon as you walk into the hotel, you're greeted with a happy and welcoming smile. The staff is incredibly kind, authentic and truly wish you a friendly and accommodating stay. Every inch of the hotel is carefully curated and has a real chic and modern feel to it.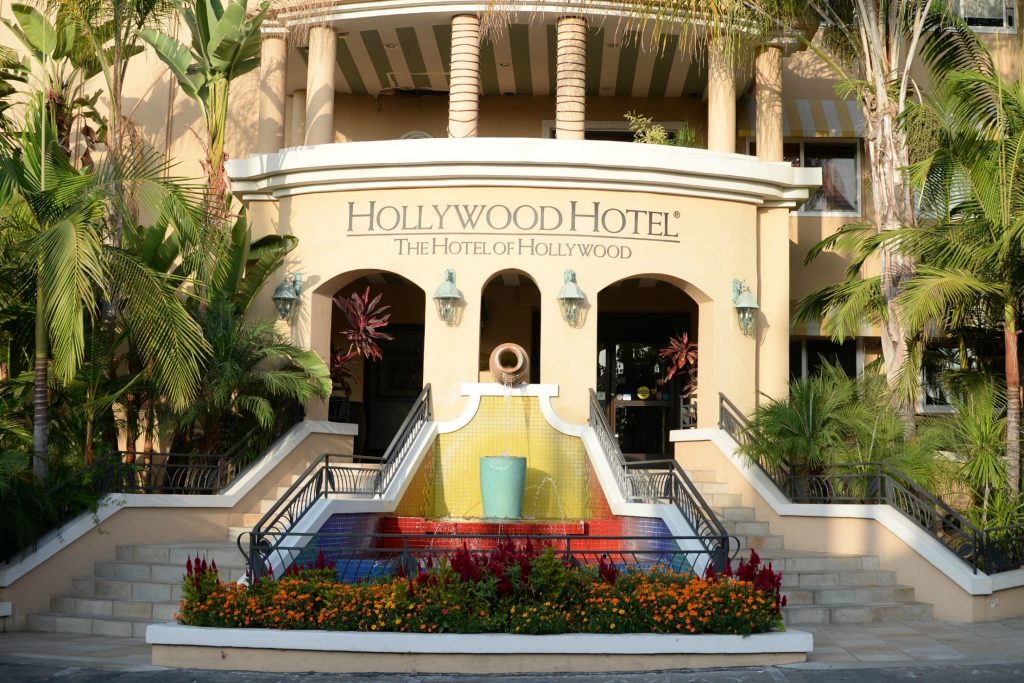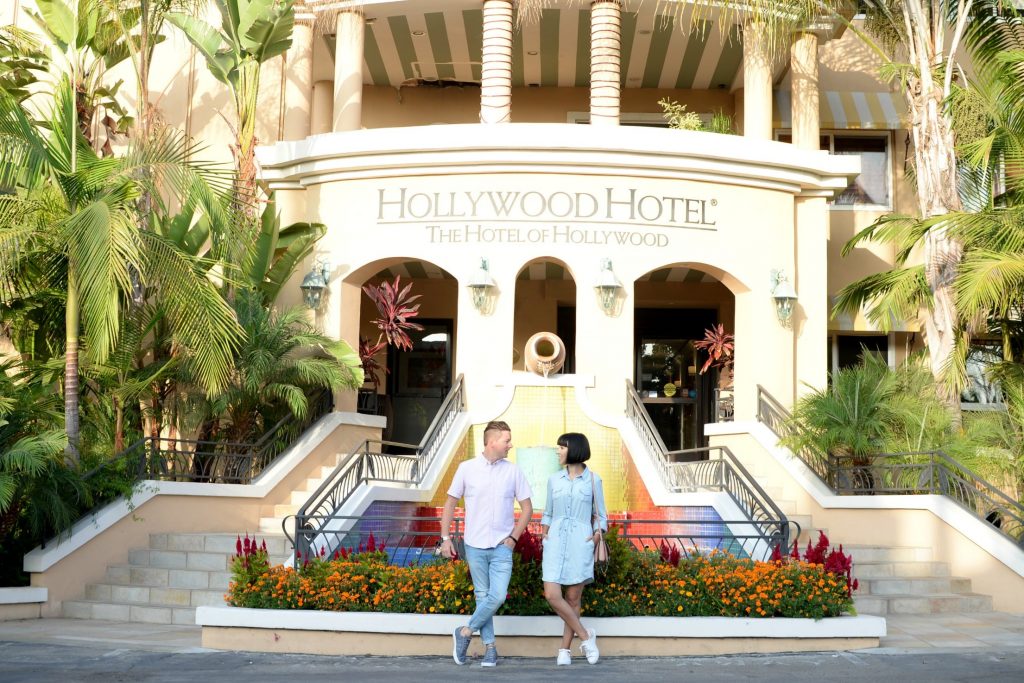 Our room was fresh, clean and beaming with bright natural light. We had a large balcony where we could see the courtyard below and was the perfect place to sip our morning coffee. Our bed was made for a King and Queen thanks to its ultra-soft, plush mattress and pillows. It made getting up in the morning extremely difficult. Although it has a modern day feel, the design team did an amazing job at adding in a few cheeky and unusual pieces, in both the furniture and art pieces, to give it a unique and trendy vibe. The bathroom stole the show though and it's what every home interior designer wants in her space. The tiles, fixtures, shower and accessories left me drooling. The room also came loaded with a coffee machine with coffee and tea provided, a large flat screen TV, a desk for blogging and a digital safe for our passports.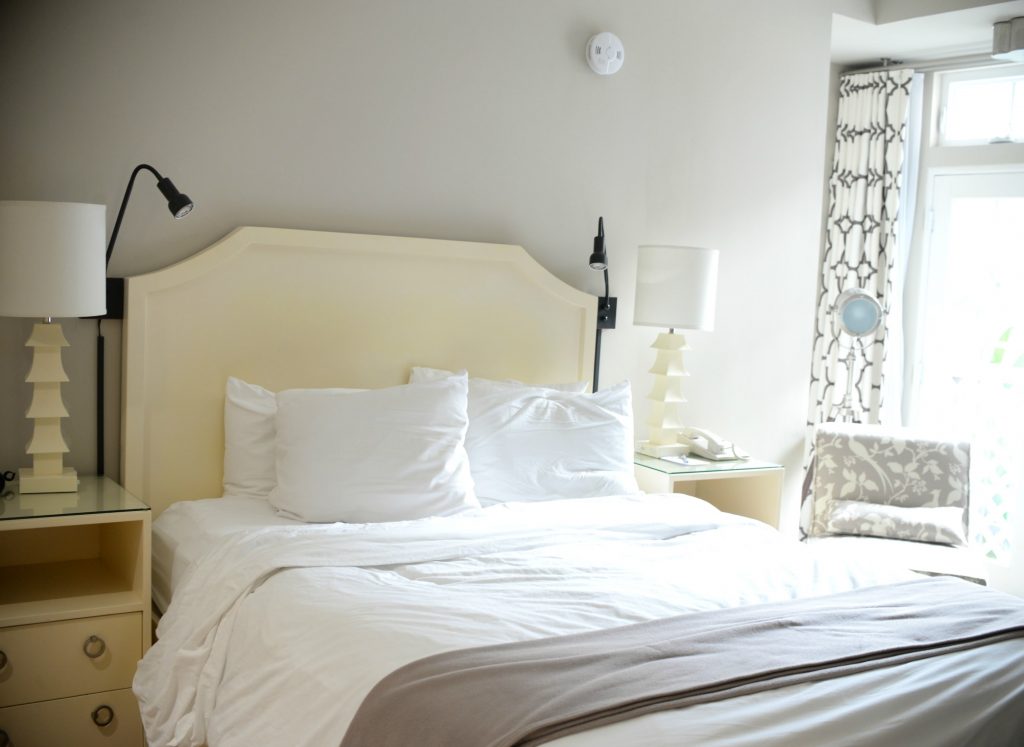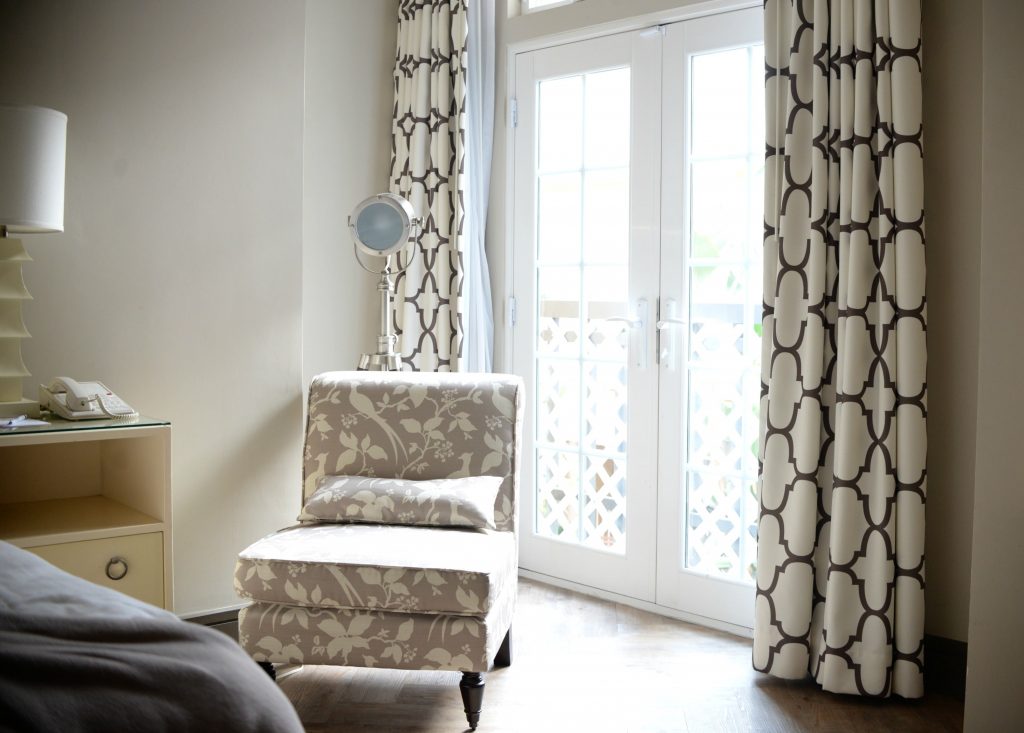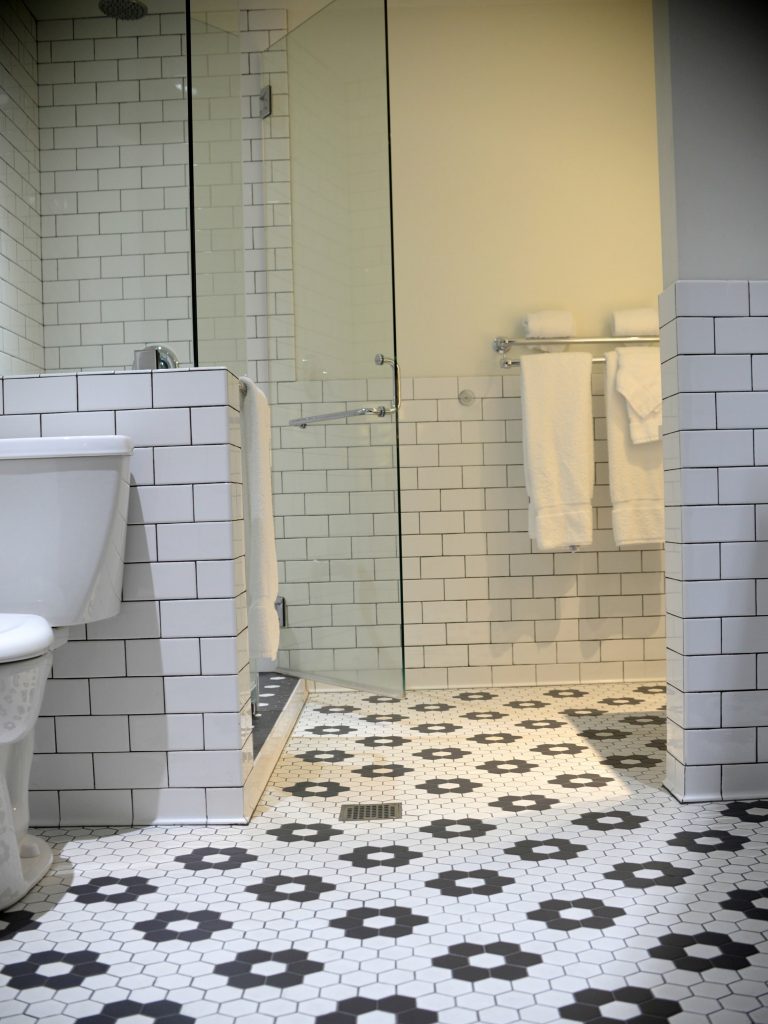 The Hollywood Hotel had all the amenities a girl could ask for. The pool area was like a tropical oasis. Surrounded by luscious trees and greenery, you would have thought you were in LA. It instantly transports you to a tropical island and the perfect way to spend the afternoon.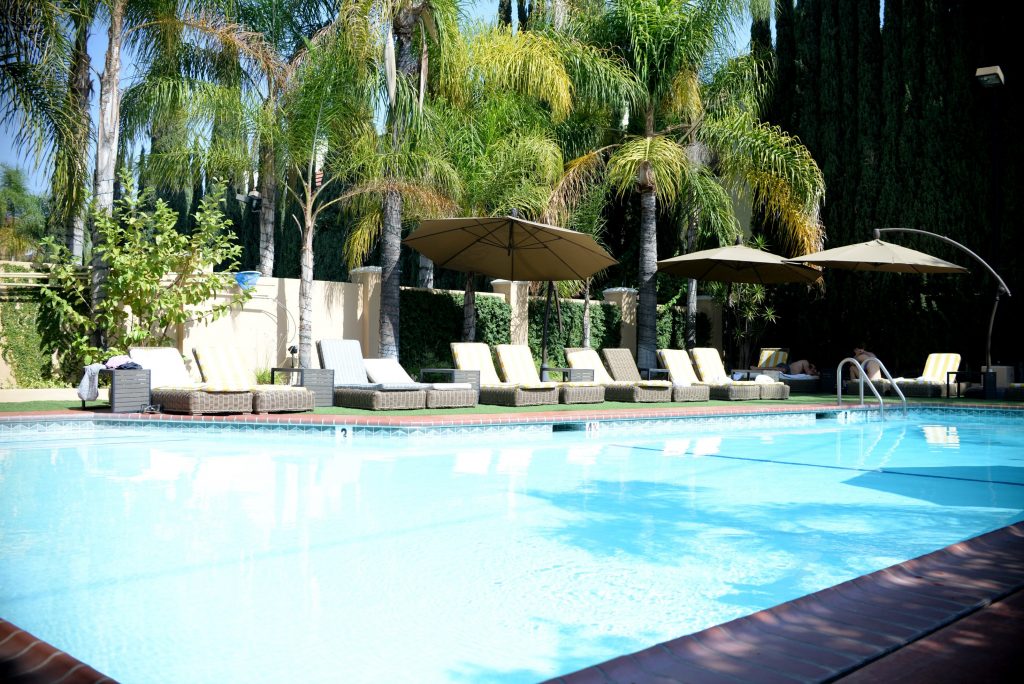 In the evening, head down to the courtyard. Our room overlooked it, and it's everything I wish my backyard looked like. It's the perfect place to relax and unwind after a busy day of sightseeing. From 5 to 7 the bar is open where you can indulge in a cocktail or two, or enjoy one of their many appetizers.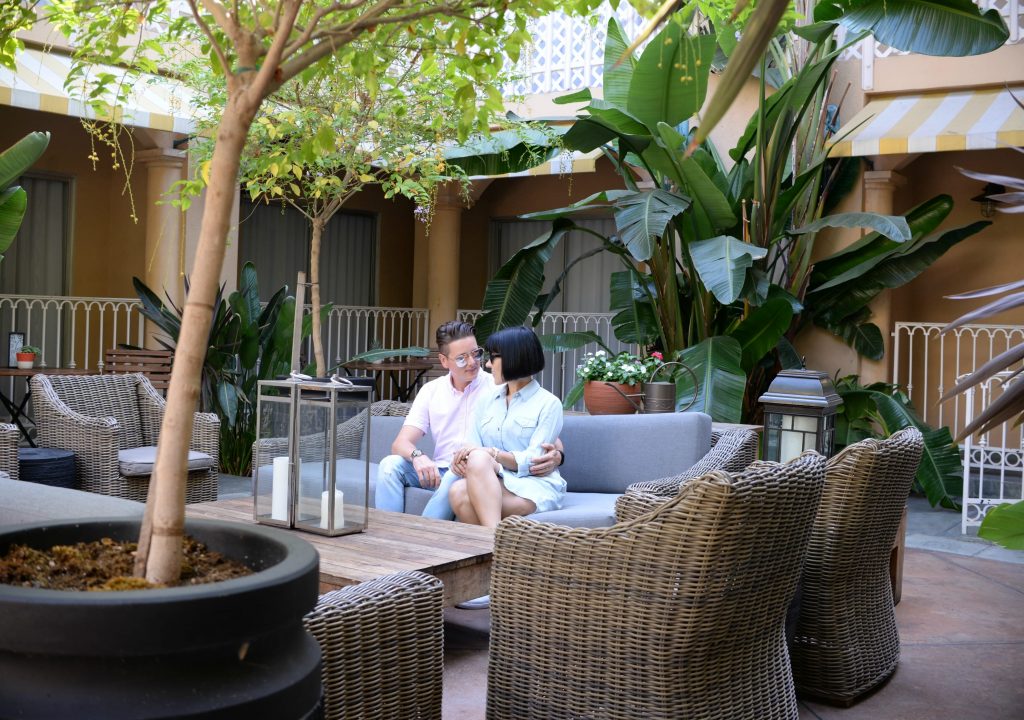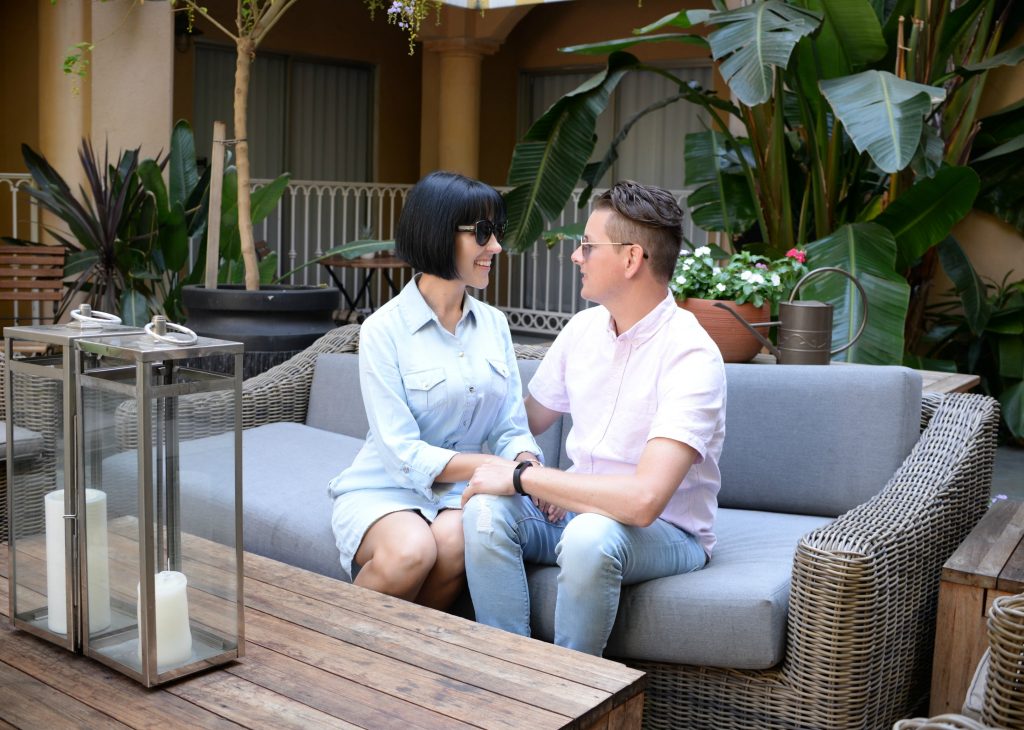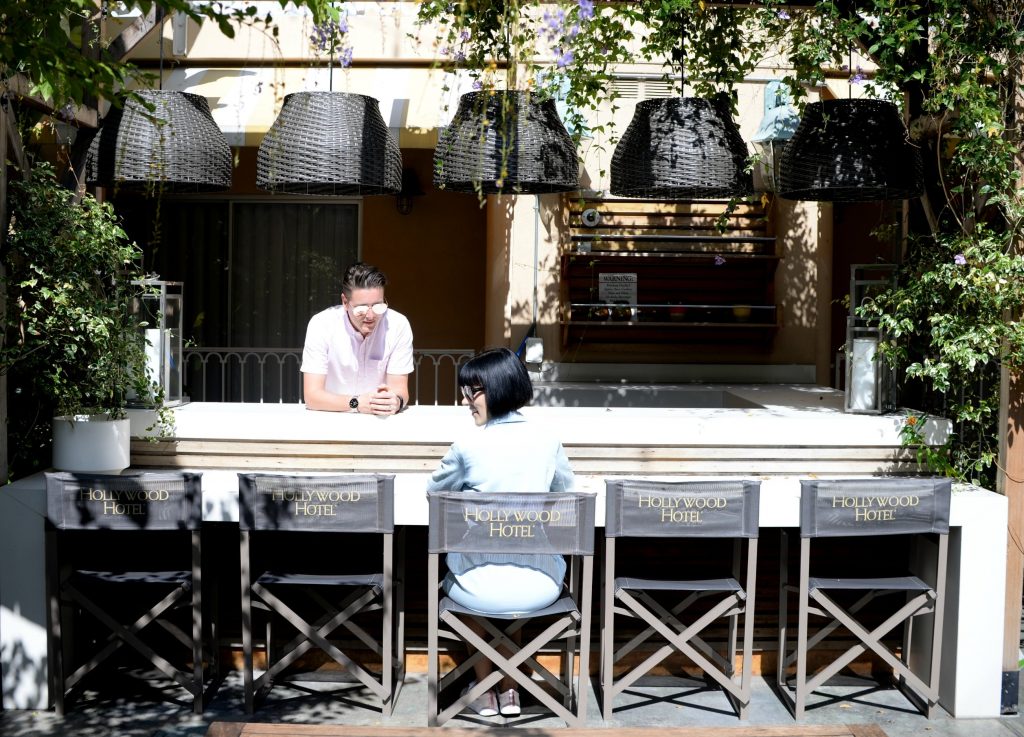 It's no wonder celebrities such as Drew Barrymore, Jessica Biel and Kristen Wiig have stayed here, The Hollywood Hotel is not only conveniently located to all the major Hollywood attractions, the space is absolutely beautiful. The property has all the amenities you need while traveling, the staff is available 24/7, the rooms are comfy and cozy and it's even pet friendly. Sadly, to say, we missed breakfast both days, but we heard they offer a delicious hot breakfast downstairs in their adorable café.