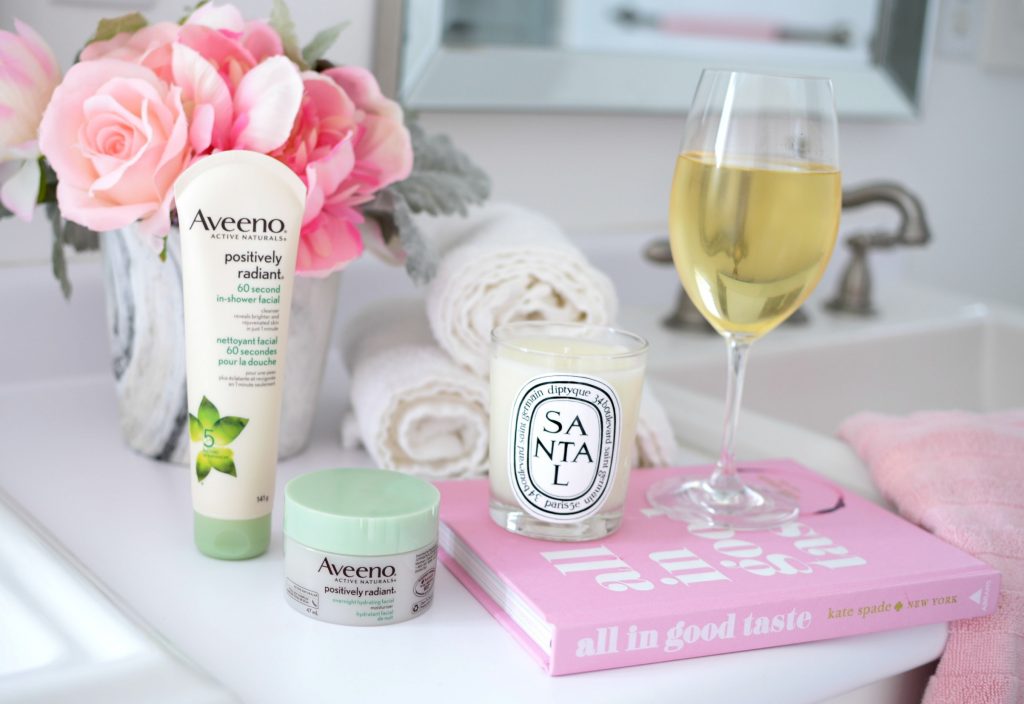 AVEENO Positively Radiant
We all work incredibly hard and sometimes it feels next to impossible to find a little "me" time. As much as we all think we're great at multitasking, it simply doesn't work. In a perfect world, we'd all be spending endless amounts of time with friends and family, dreaming up new ideas, setting new goals and enjoying hours of quality alone time. In reality, we all have chores that need to be accomplished, errands we need to run and work that tends to come first. I'm always on the look out for time-saving tips and productivity hacks, and these past few weeks I've been teaching myself the importance of saving time. I've been busy tweaking my daily behaviours, in hopes of freeing up a little extra time, and today I'm sharing them with you.
The first thing I've been "trying" to do is not being so widely available. Setting my phone to silent and only answering texts and calls during certain times of the day has freed up a ton of time. Being on the phone or computer 24/7 takes away from more engaging, productive activities. Limiting my time on social media has also made a huge improvement in my social life. Spending less time online has freed up my personal time, allowing me to spend more time with the people I love. I used to check my feed every hour, which was not only time-consuming, but overwhelming. By limiting myself on line, I feel more productive during the day.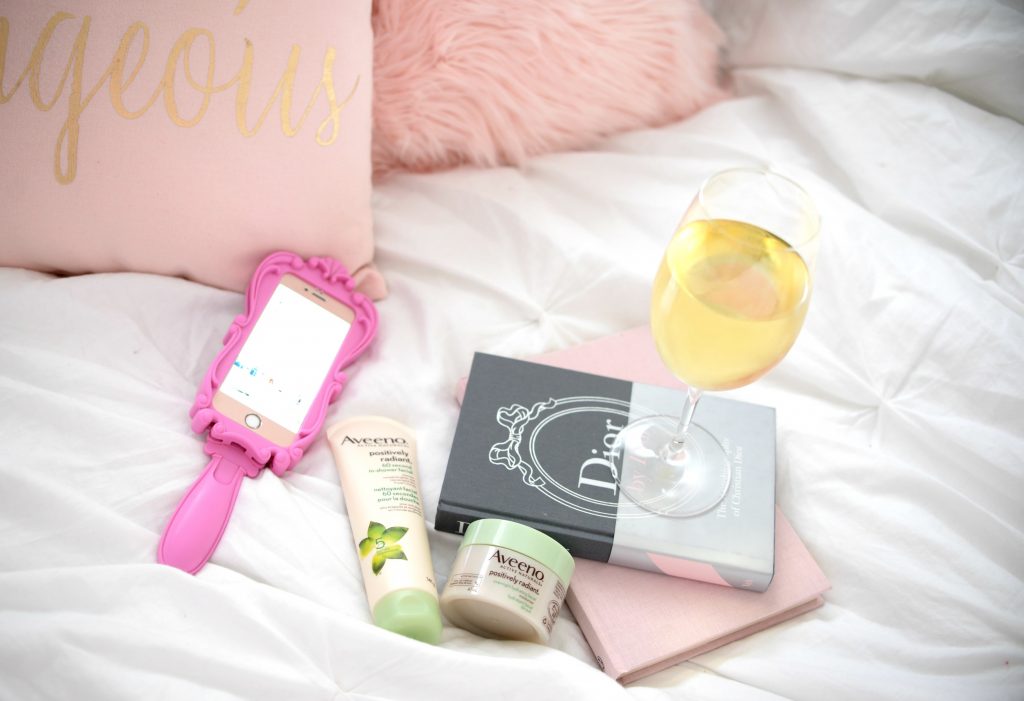 I set a daily cap on how long I have to get ready in the morning. By setting a timer or even a designated music playlist, this ensures I focus on the task. I used to get lost in a sea of makeup and spend hours playing and fussing over my look, now I can get ready in under 30-minutes. My secret to healthy and glowing skin is looking for skincare products that work just as hard as I do. The new AVEENO at-home-spa products are time-saving hacks that help you save time in the morning so you're able to focus on more important things in your life.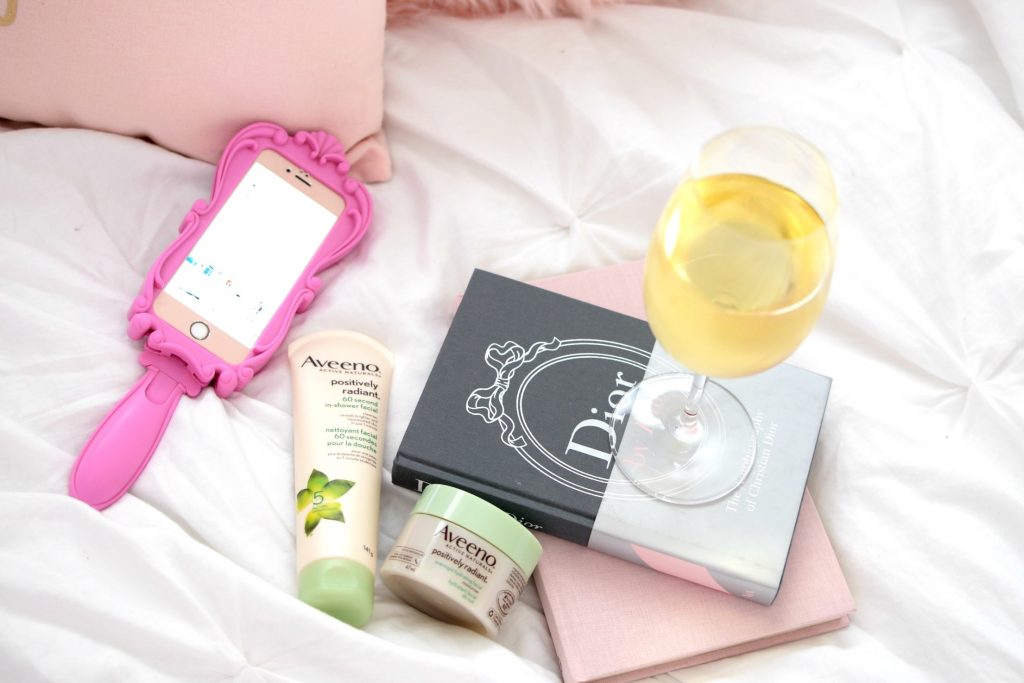 AVEENO POSITIVELY RADIANT 60 Second In-Shower Facial has also helped me save time these past few weeks. Instead of running to and from the spa, I've been doing it at home. Not only is this unique formula quick and easy to use, it saves me both time and money. This intensely moisturizing facial works while you're in the shower and in less than a minute. It's formulated with hydrating soy and lemon peel extract that works together with the steam of your shower to open up your pores and deeply, yet gently, exfoliate all your dead skin cells, dirt and oil. Apply an even layer while you're in the shower, continue with the rest of your skincare routine, gently massage into the skin and rinse clean away. It instantly helps to boost and revitalize the skin even before you get out of the shower. Upon getting out, your skin will immediately look less dull and tired. It's safe enough to use a few times a week for visibly brighter, more radiant and velvety soft skin.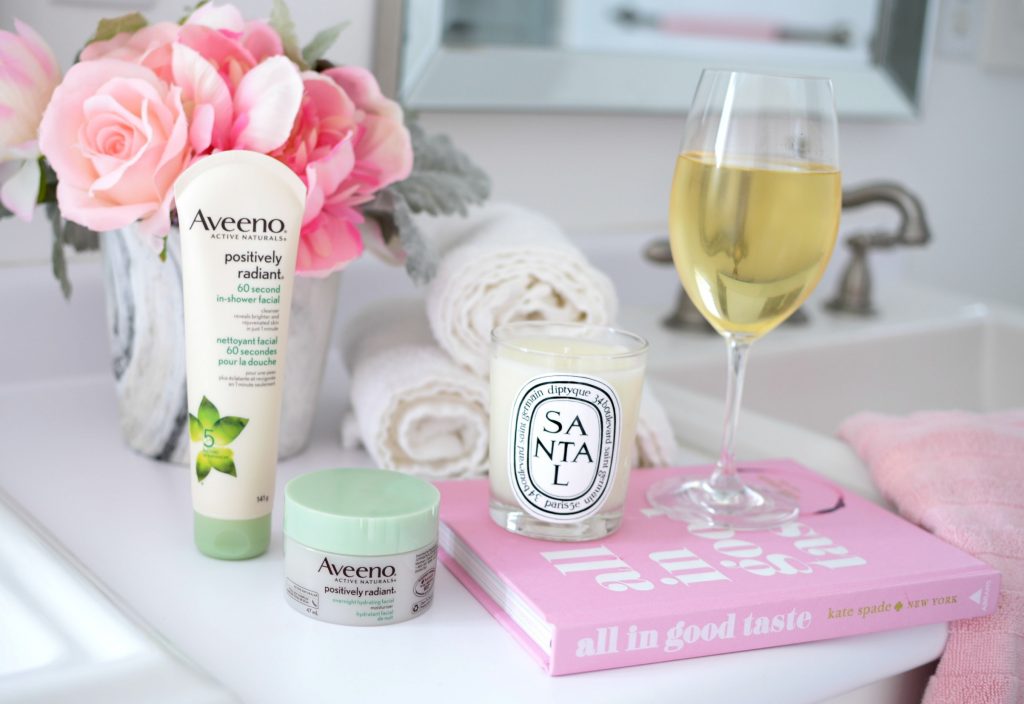 Preparing my meals ahead of time saves me time in the evening. Derek and I now try to meal plan for the week on Sunday night. It not only helps with the grocery shopping, but also helps with the prep work. I can't tell you how many times we've had to make special trips to the grocery store because we were out of an item or two. Making meals that can last 3 to 4 days minimizes the time we spend in the kitchen during the week. Slow cookers are an excellent way to make healthy meals that you can pop in and forget about.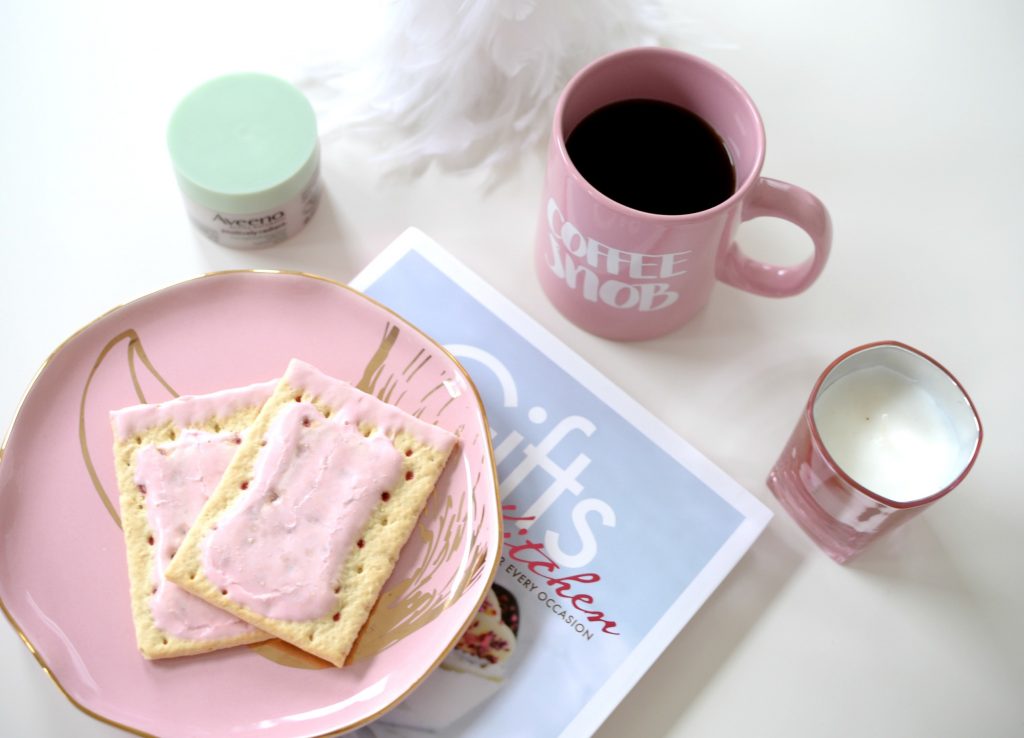 I've also been scheduling all my events, roles, deadlines and daily tasks a week in advance. Knowing what my next week is going to look like is an amazing timesaving strategy. Google calendar is amazing at planning my day, hour by hour. This also helps set timeframes at how long each task on my to-do list is going to take. If I don't approximate an expected time to complete each item on the list, it tends to be unrealistic and doesn't get done. I also use an old-school planner to keep track of everything. The more productive I am with writing everything down, the smoother and easier my week goes.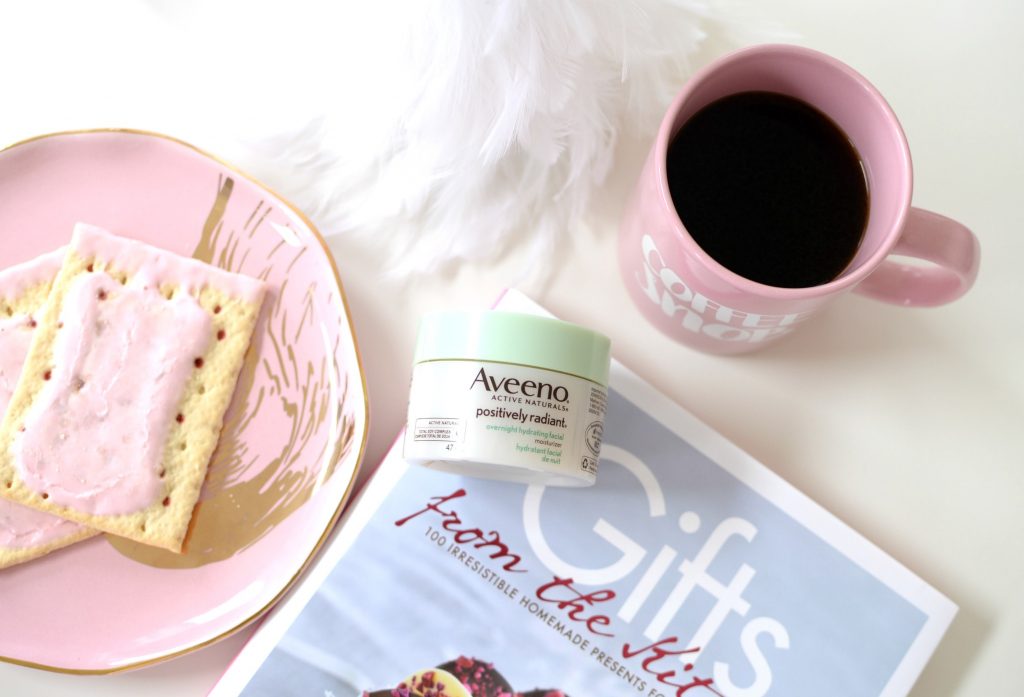 I prepare for the following day's activities the night before. This includes what I'm going to wear, what I'm going to have for lunch and I even set my coffee to go off at my wakeup call. This helps me save time in the morning deciding on what I'm going to wear, or struggling over what I'm going to eat during the day. Picking out my outfit and snacks for the following day ensures my morning routine goes more smoothly.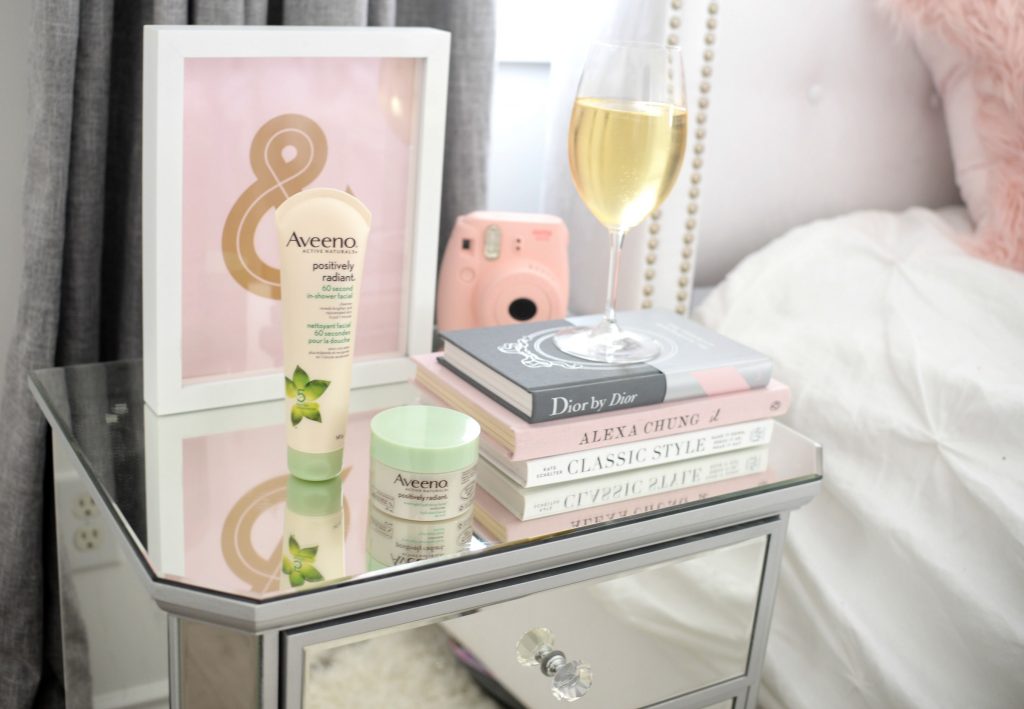 Streamlining my choices is an easy way to cut down on the amount of time I spend making decisions. Decluttering is a huge productivity booster and an excellent way to downsize. I try to pare down my closet at least once every 3 months, focusing on items I wear most often and only keeping items I truly love. I also minimize the gadgets around the home, electronics I'm no longer using, movies I'm no longer watching, or home décor pieces I'm no longer in love with. Limiting myself to things I actually only need and use, saves a ton of time.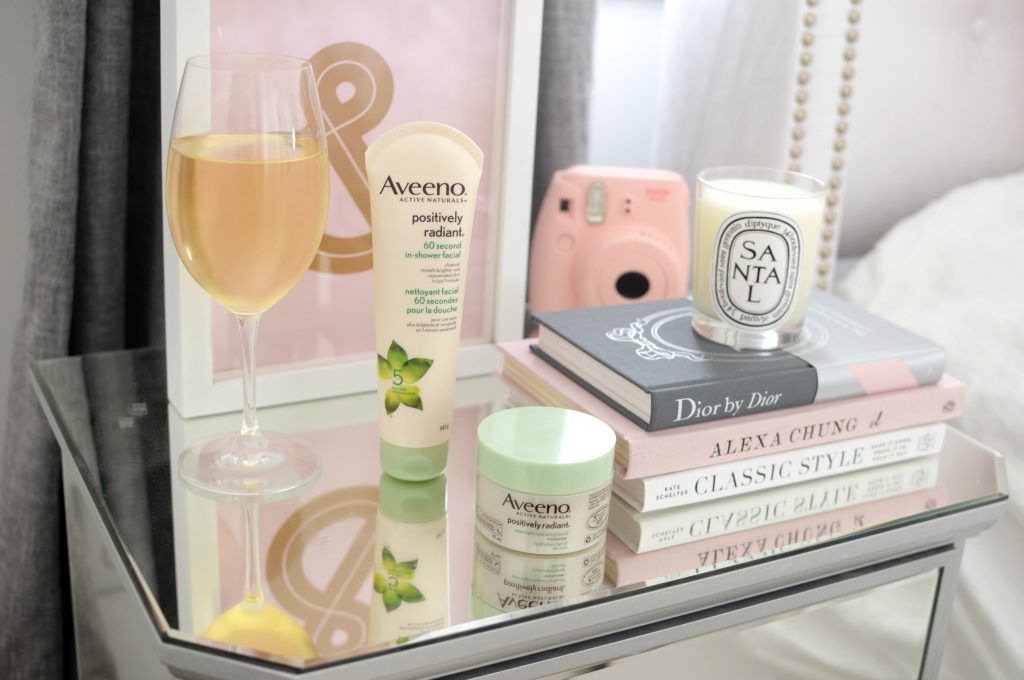 I'm slowly decluttering my nightly skincare routine. I was spending way too much time in the bathroom each night when I could be relaxing and taking more "me" time. Keeping with the streamline theme, I've also found developing routines helps to keep everything in order. It's harder not to do something when it's a habit, and coming up with a solid nightly, quick and easy skincare routine was key for me. The AVEENO POSITIVELY RADIANT Overnight Hydrating Facial is formulated with active natural soy complex that works during the night to deeply hydrate and nourish the skin. Not only does my skin feel incredibly soft, supple and rejuvenated by morning, it also allows me to skip my daily daytime moisturizer. Skin is left plumped, youthful and with a healthy, radiant glow. Overtime my skin has become more toned, firm and with less dullness and patchiness.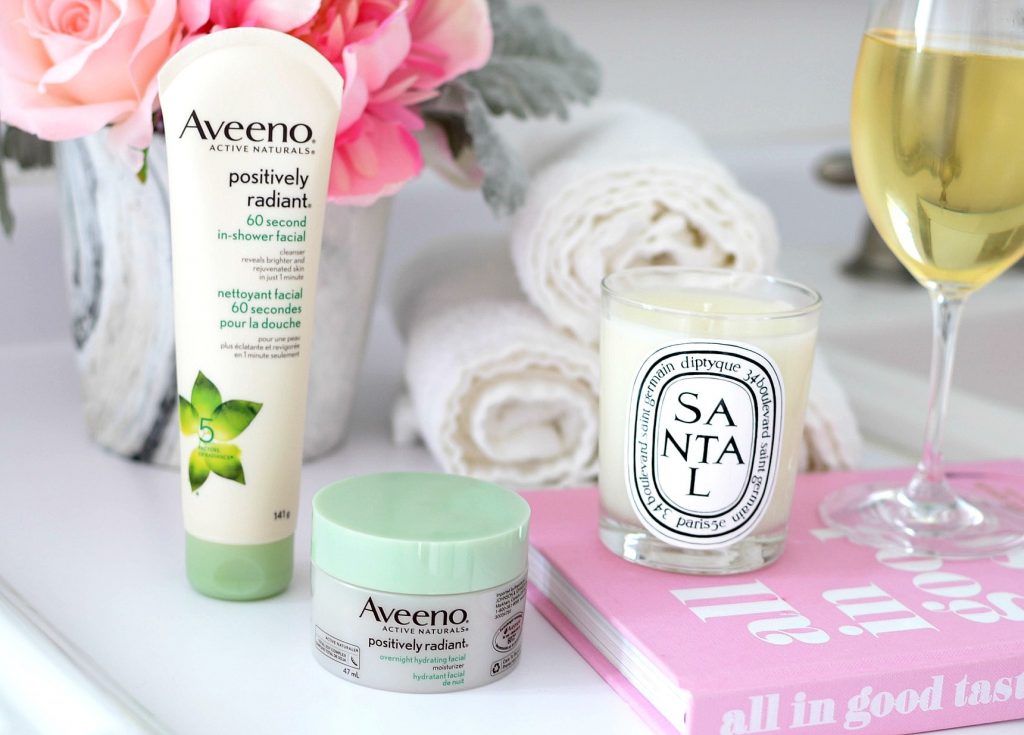 "Disclosure: This post was sponsored by AVEENO, but all opinions on this blog are my own. I also want to thank you for supporting the brands that support my blog."