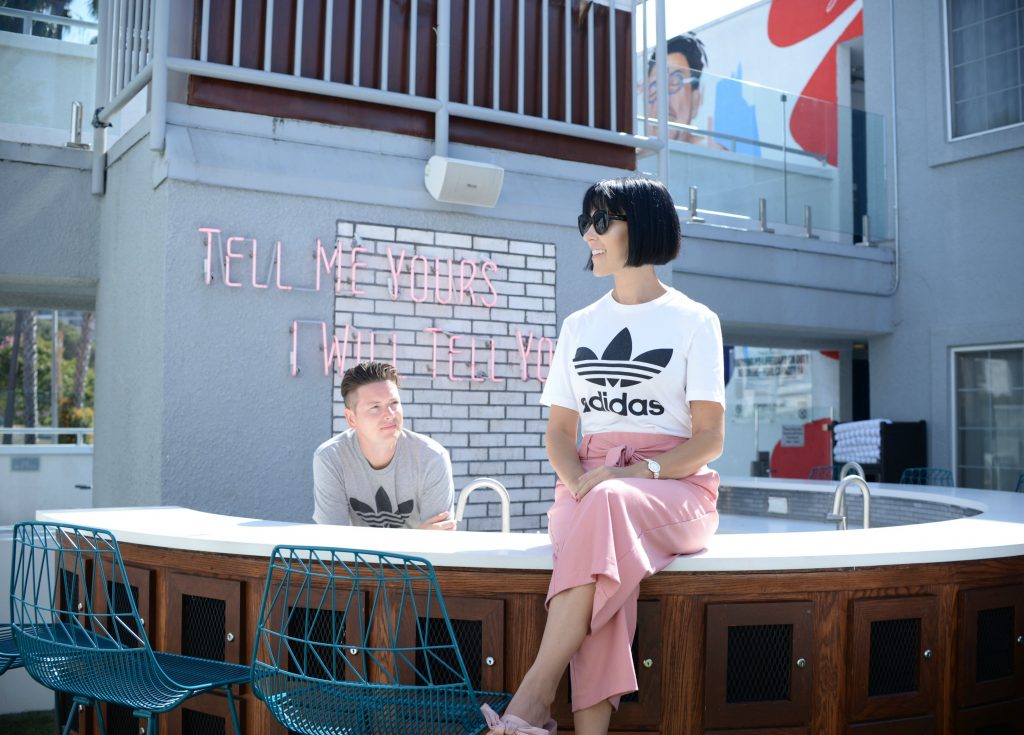 Instagramable Hotel In Venice Beach
As bad and boujee as Los Angeles may seem in newspapers, magazines, TV and movies, you'd be doing yourself a disservice if you didn't check out Venice Beach while you're in Southern California. Originally founded in 1905, as a beachfront resort, Venice Beach has quickly turned into the hottest and trendiest spot in Cali. Known for its infamous beach boardwalk, the city has so much more to offer. With over 2.5KM of white sandy beaches, street vendors and performers, you can see everything from break-dancers, to musicians, to jugglers and mimes. Get your fortune read, a tattoo or piercing, or even just catch a basketball game or two. With its unique art, crafts and souvenir stores, you could spend hours shopping and still not see it all. Rent a bike or rollerskates and ride the bike path, or just enjoy hot men working out at Muscle Beach. With a large selection of restaurants, cafes, juice spots and pubs, you're belly will never be empty. The boardwalk is filled with endless possibilities and adventure just waiting to be found.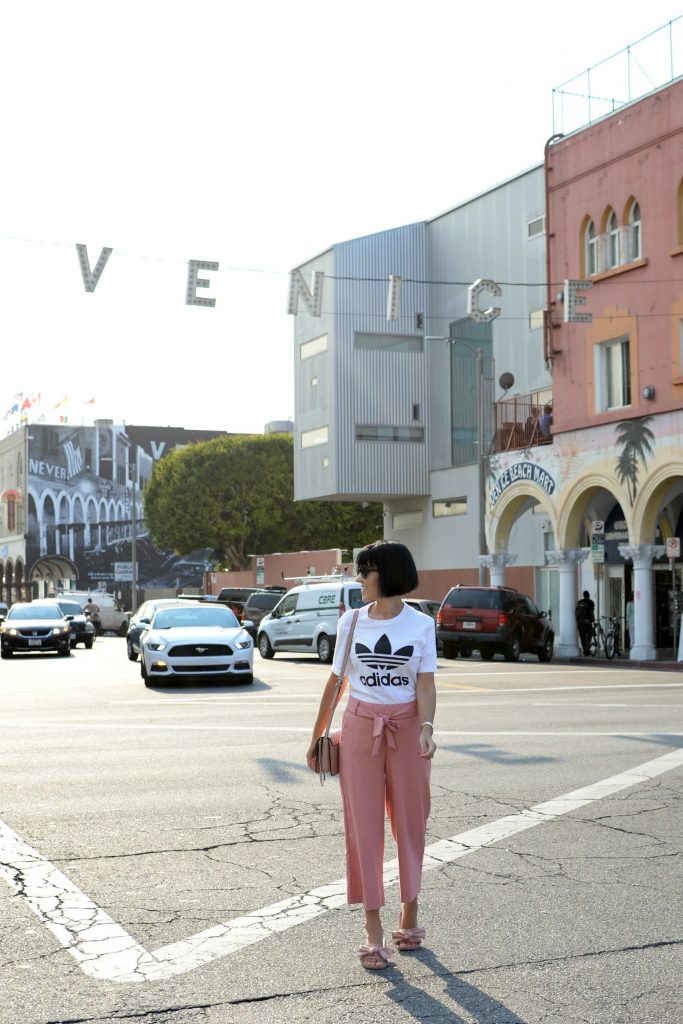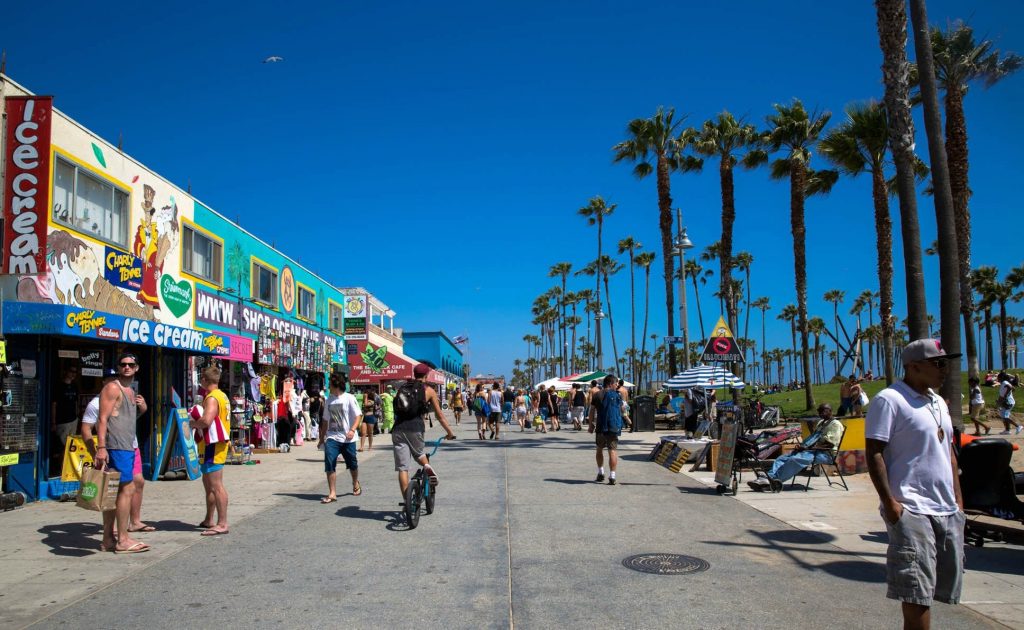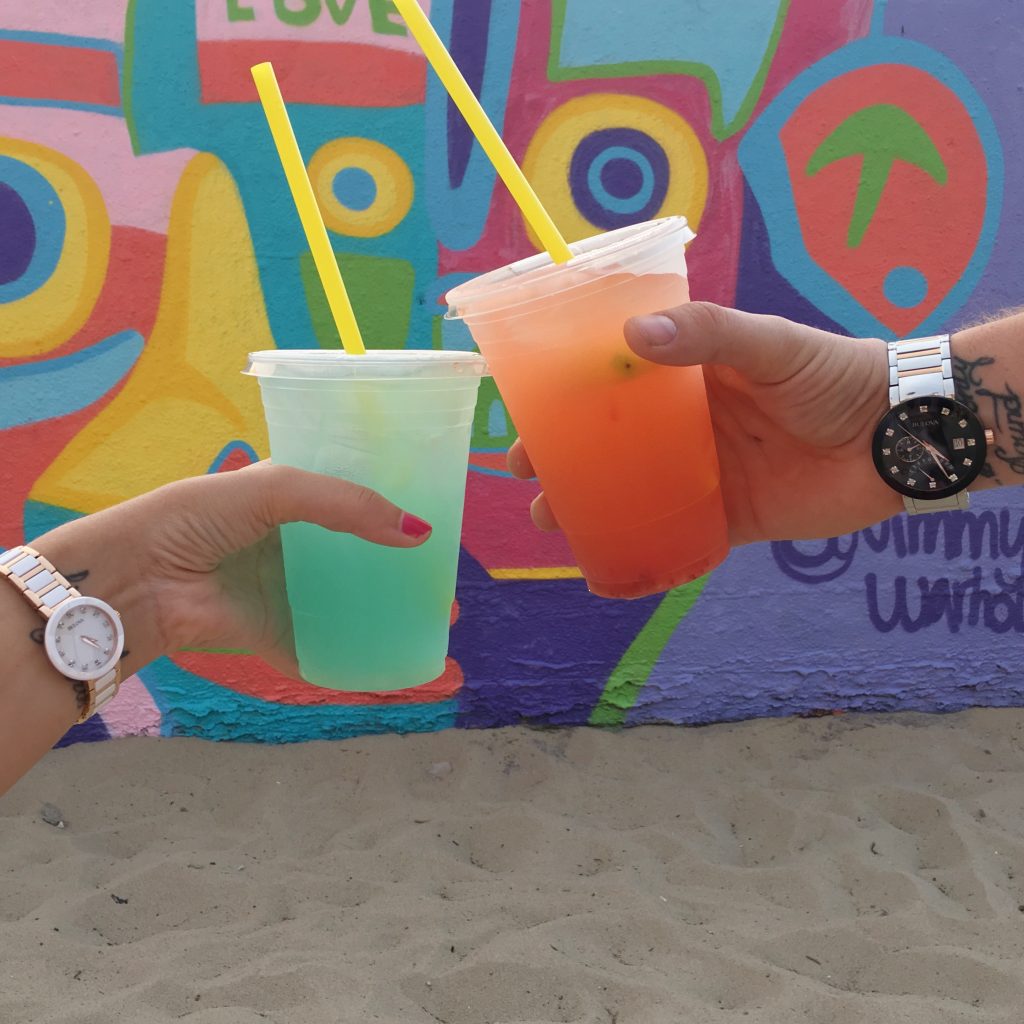 About a 30-minute walk from the beach, you'll come across Abbott Kinney. It might just be the coolest block in America. Best known for its trendy shops, boutique galleries, cutting-edge restaurants and hip and edgy nightlight, it has a laid-back beachy vibe with a unique quirky style. Whether you're looking to shop and find that one of a kind piece to bring home, get your daily workout in, maybe relax and unwind at a local salon by getting your hair and nails done, or just grabbing a bite to eat, this street is sure to intrigue, amuse and delight you. If you're a shopaholic, like myself, this street will have everything your little heart desires. Whether it's a vintage dress, designer tee or an unusual pair of footwear, spending the afternoon at Abbott Kinney will leave you feeling inspired. 
A short walk from Abbott Kinney you'll find the Venice Canals, another iconic must-see. You're instantly transported to the cobblestone streets of Italy. It's off the beaten path, located on 25th Street, so if you didn't know where it is, you could easily walk right past it. Although primarily made up of gorgeous houses, it's lined with 5 canals that are almost a KM long. You can stroll along the sidewalks, walk over the man-made canals and take time to snap a few photos. It's the perfect way to spend the later afternoon and to get out of the hot Cali sun (there's a ton of shade providing major shade).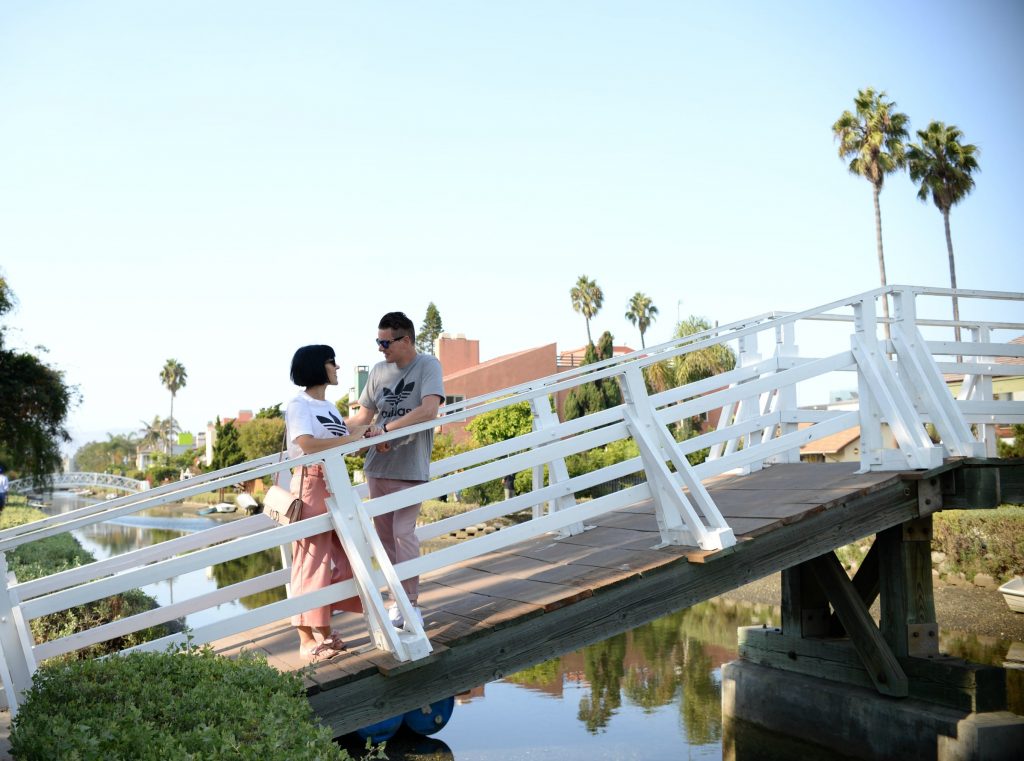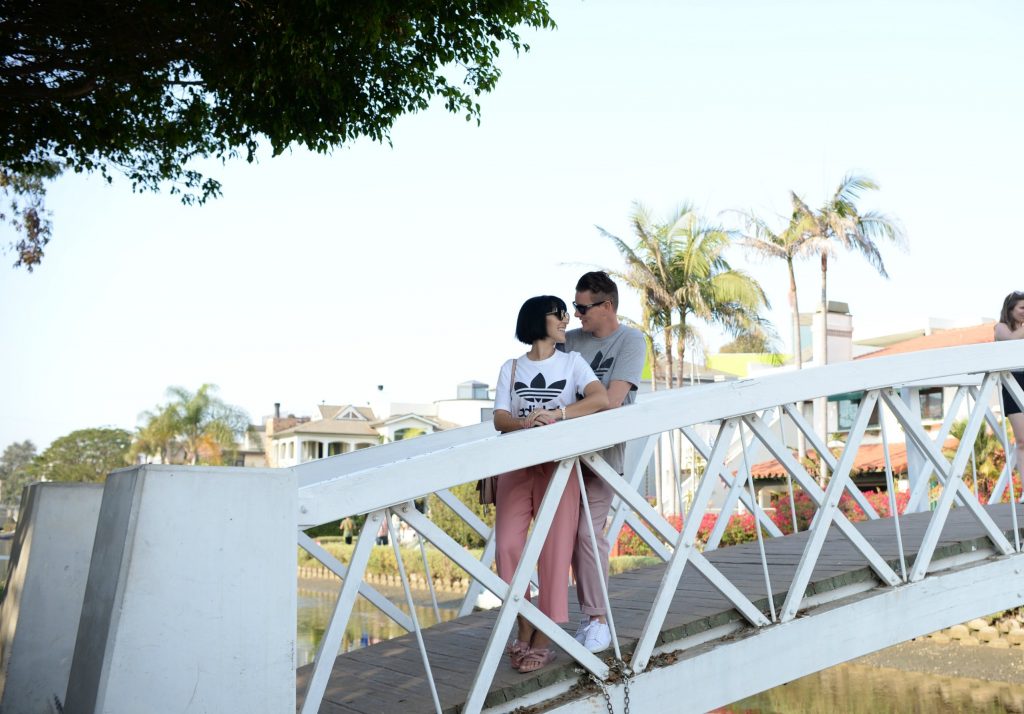 Right down the street from the Canals, you'll find the colourful, adorable and ultra-charming The Kinney. This hotel is the perfect way to end the day, as it provides a ton of amenities, without having to adventure out in the evening. I must admit, upon first walking into the hotel, the vibes just spoke to me. It's probably the most "instagramable" hotel I've ever stayed at. I couldn't help but spend a few hours walking around, snapping photos and just admiring this stunning space. The hotel is filled with bright, fun and gorgeous prints. Everywhere you look, you'll find unique artwork, stunning murals and exceptional décor.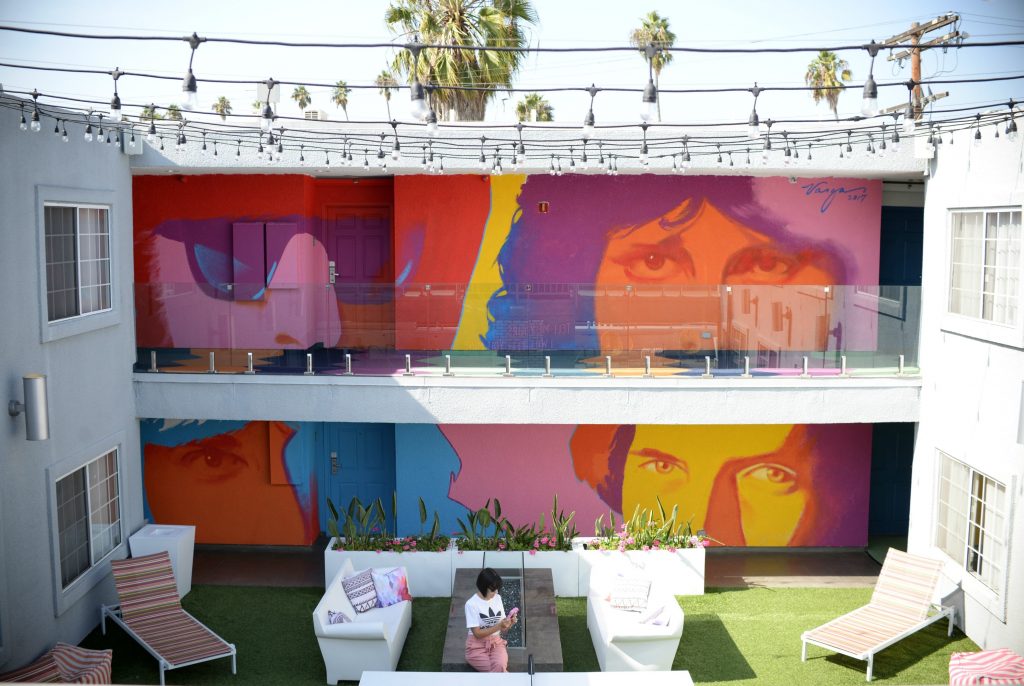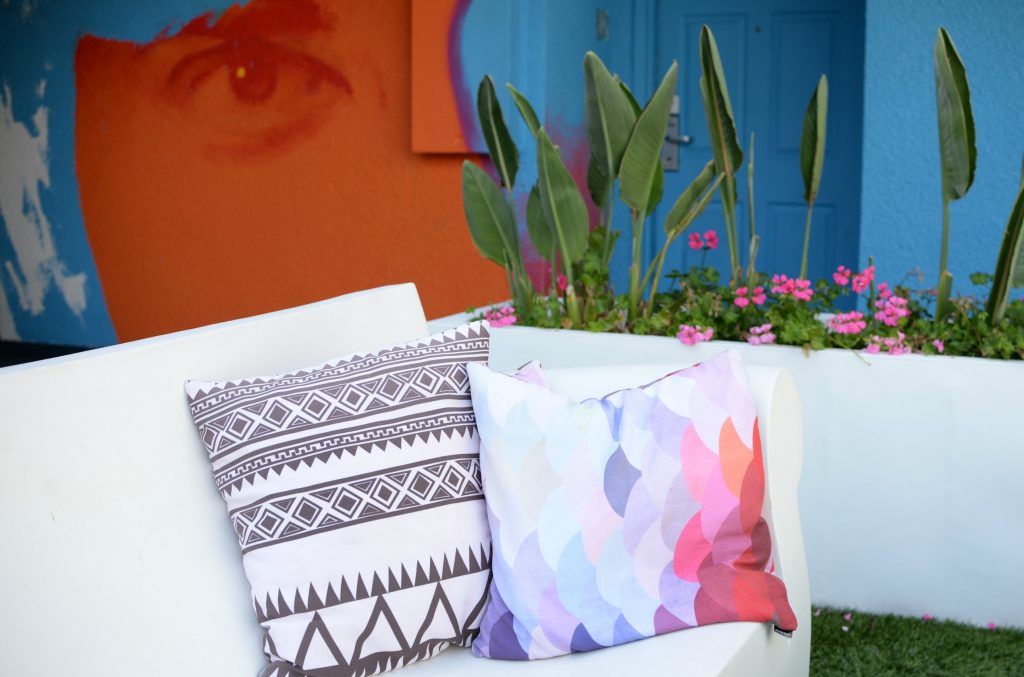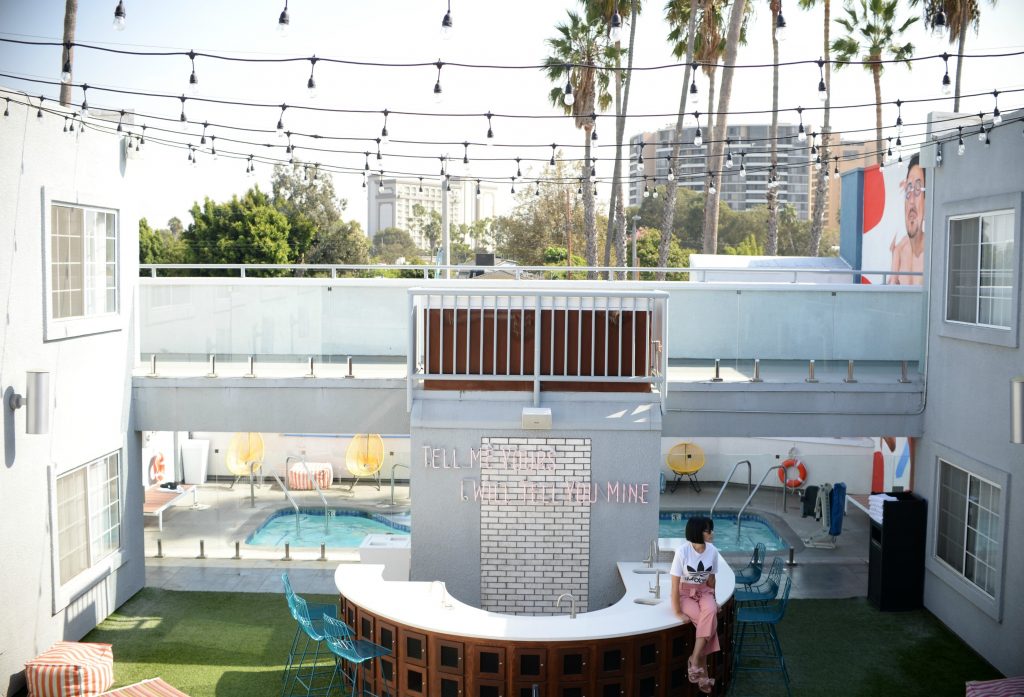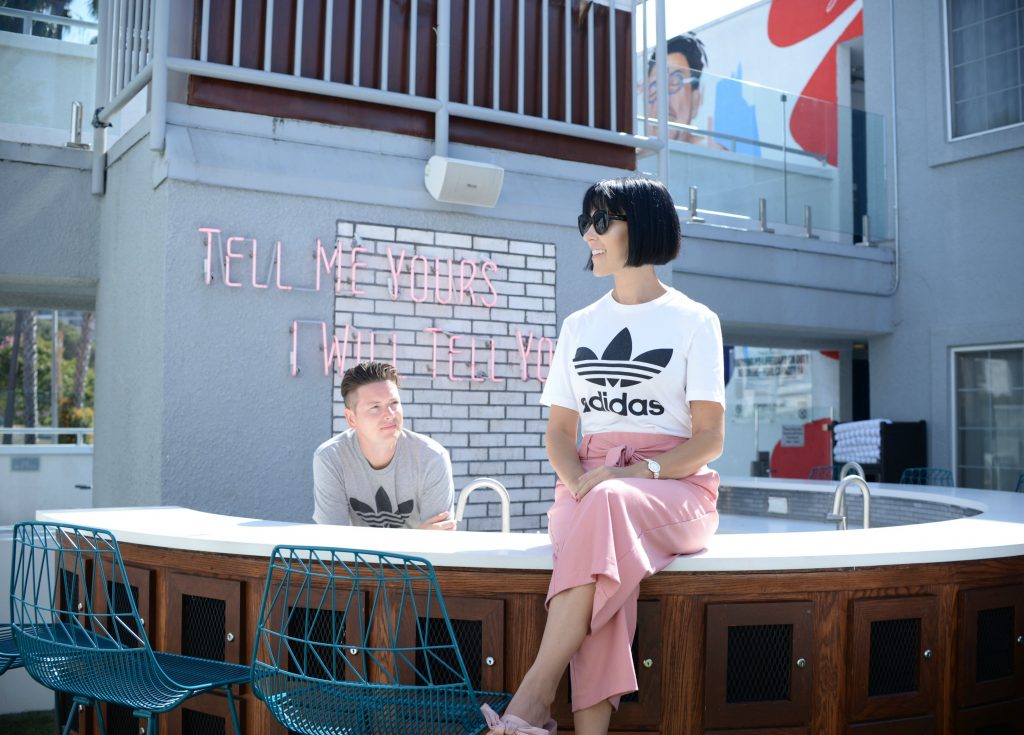 Since the climate in Cali is so warm all year round, The Kinney took advantage of that and focused a lot of its detail on the outside. As you walk from room to room, you're fully outside, although you will have a covered wall above you always, unless you're in the social courtyard. Our room actually faced "The Quad", as they like to call it, and it's the perfect place to lounge after a busy day on your feet. You can hang by the fire pit, challenge your partner to a round of ping pong or indulge in a cocktail at the bar. The place got "lit" at night thanks to all the beautiful string lights. Don't forget a midnight dip in the pool, located across from The Quad. It's also the ideal spot to get your Californian glow on in the day.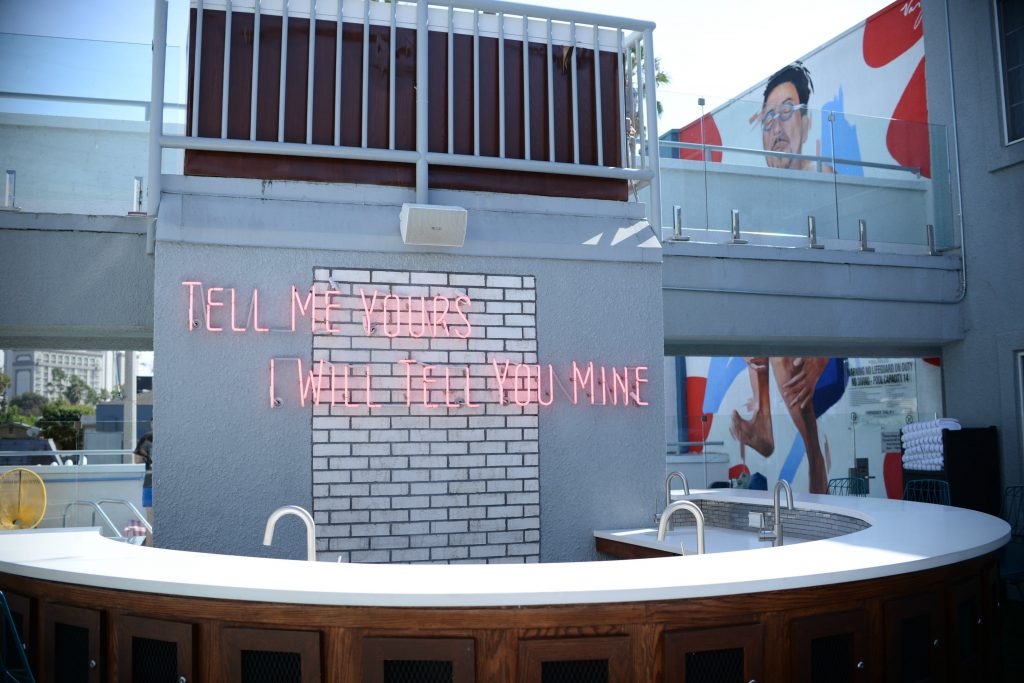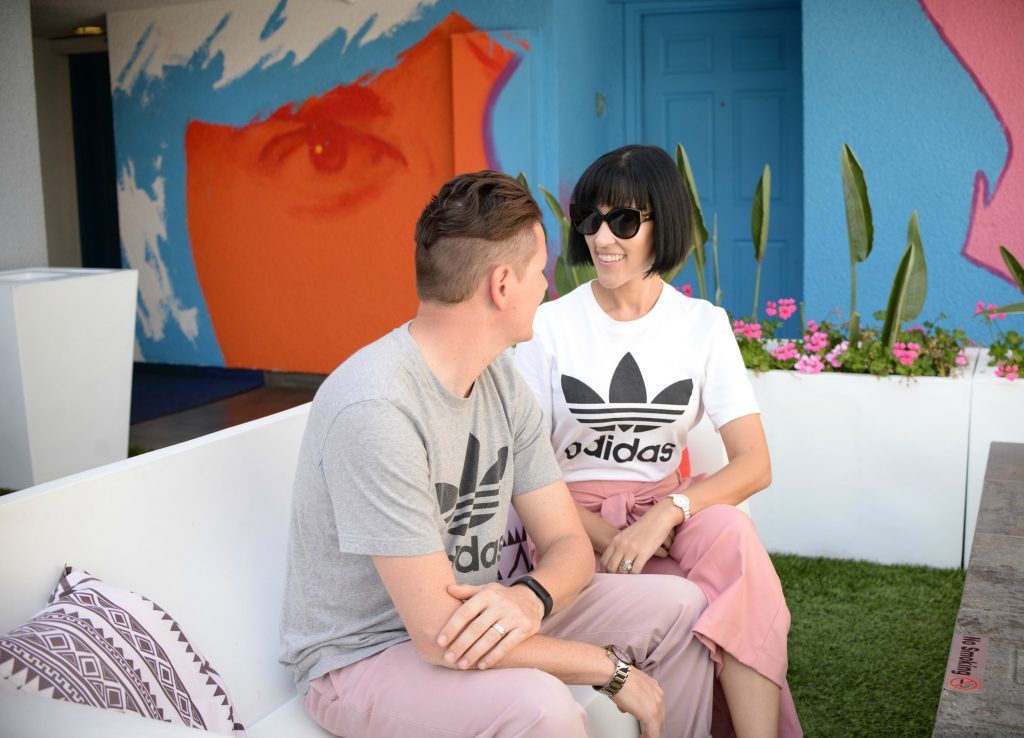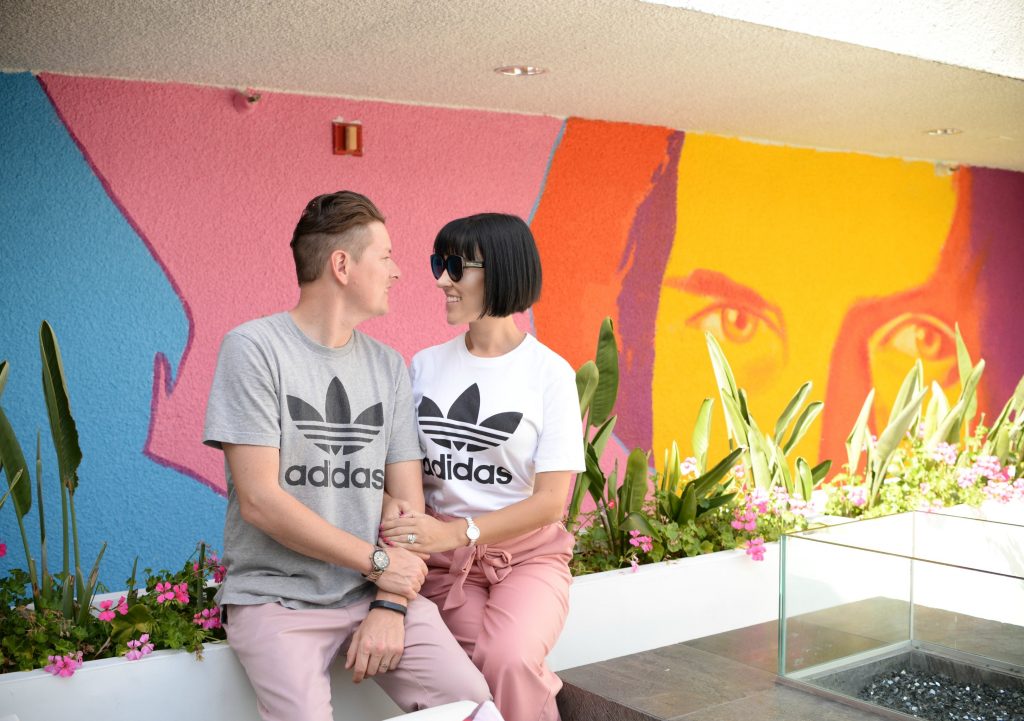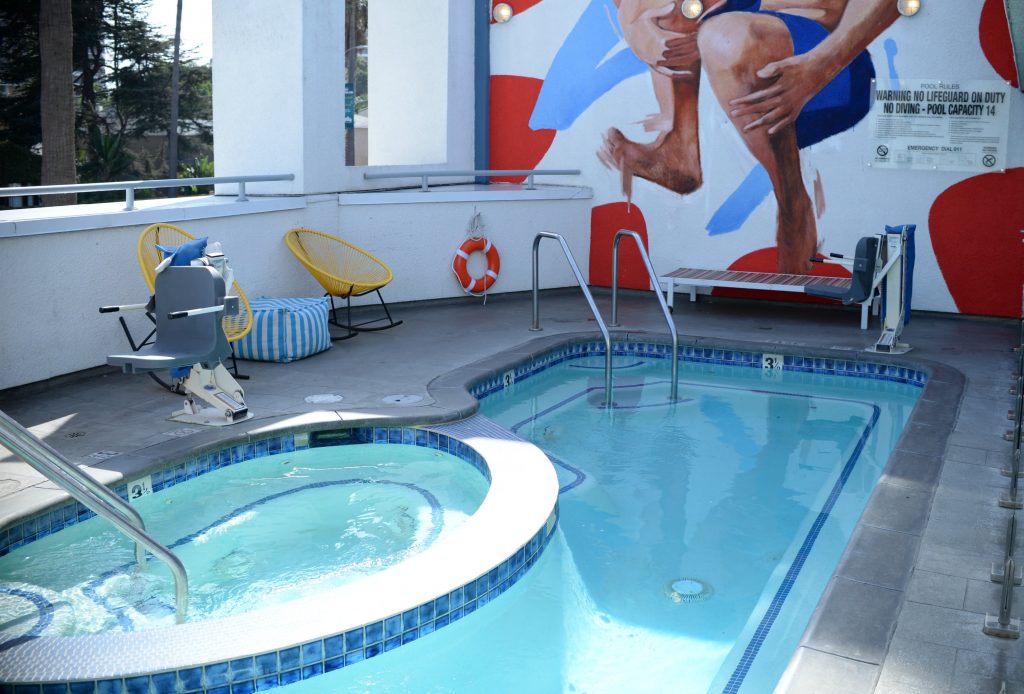 As if the main part of the building wasn't beautiful enough, wait till you see our room. Not only does it come with the most striking bedroom you've ever seen with a retro colourful telephone, comic book end table and the most luxe, push and ultra-soft bed you'll ever lay your head one, the room also features a separate living room. There you'll find a sofa for relaxing and watching your flat-screen TV (ye the room comes with two TVs), along with a breakfast nook and my favourite, a bar lounge with mini-fridge to keep your cocktails chilled. From the colours, to the décor, to the artwork and beyond, this is honestly what every hotel room should look like.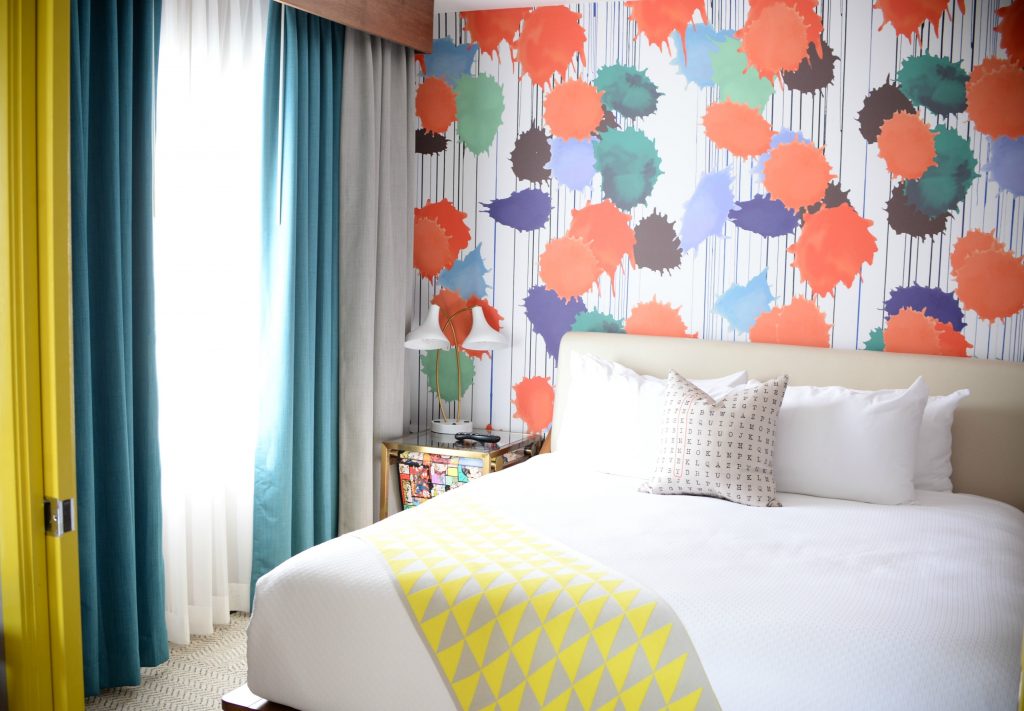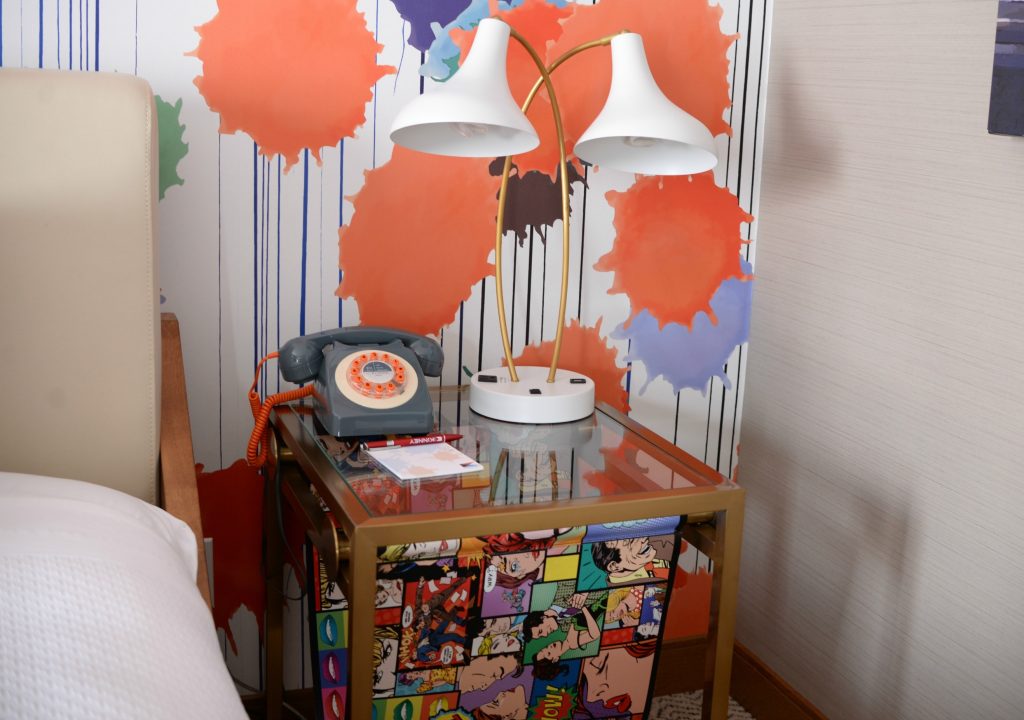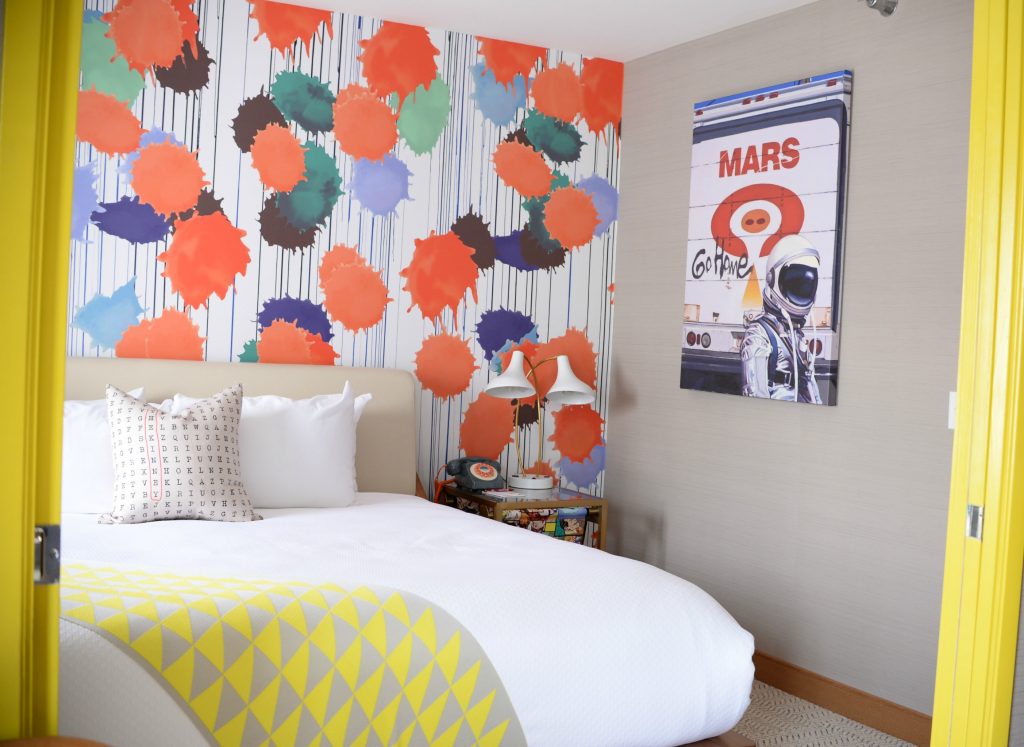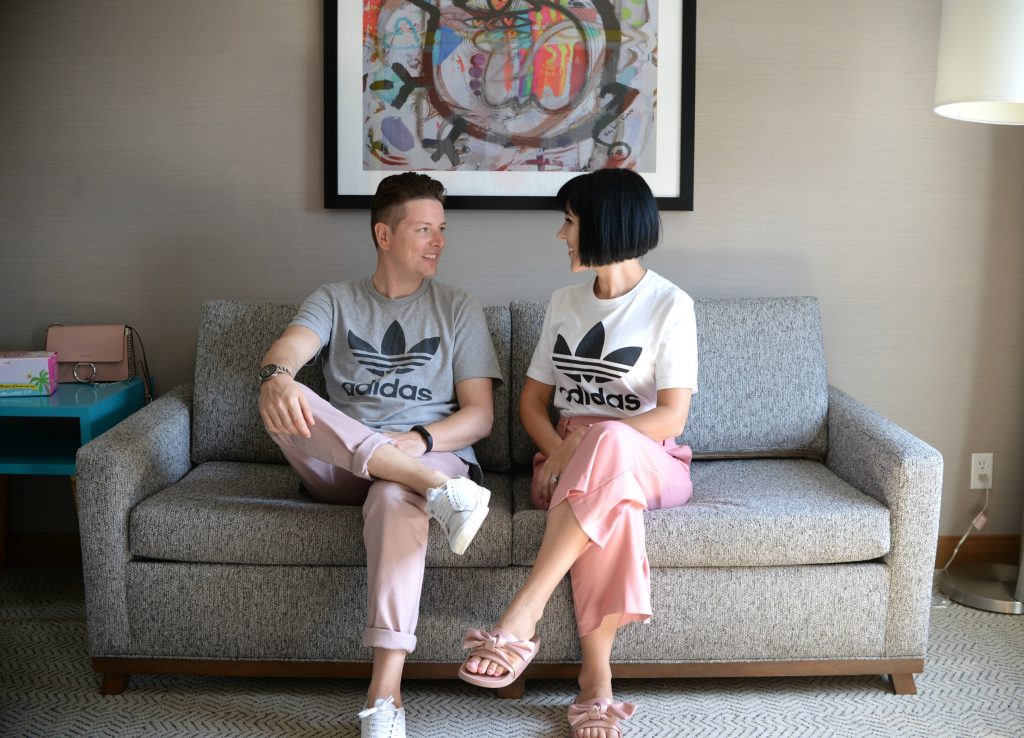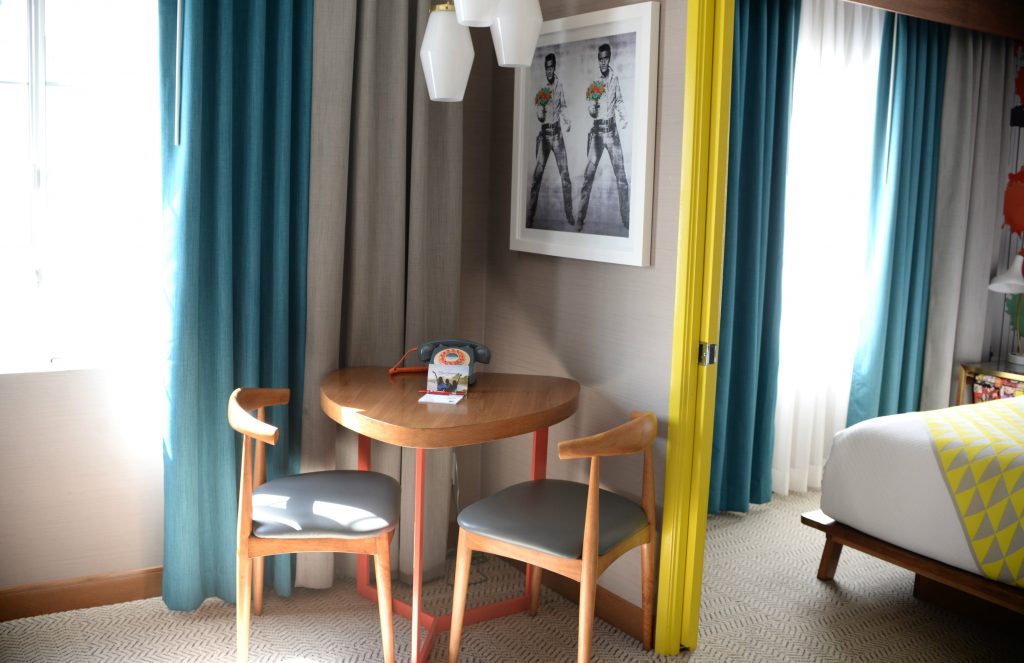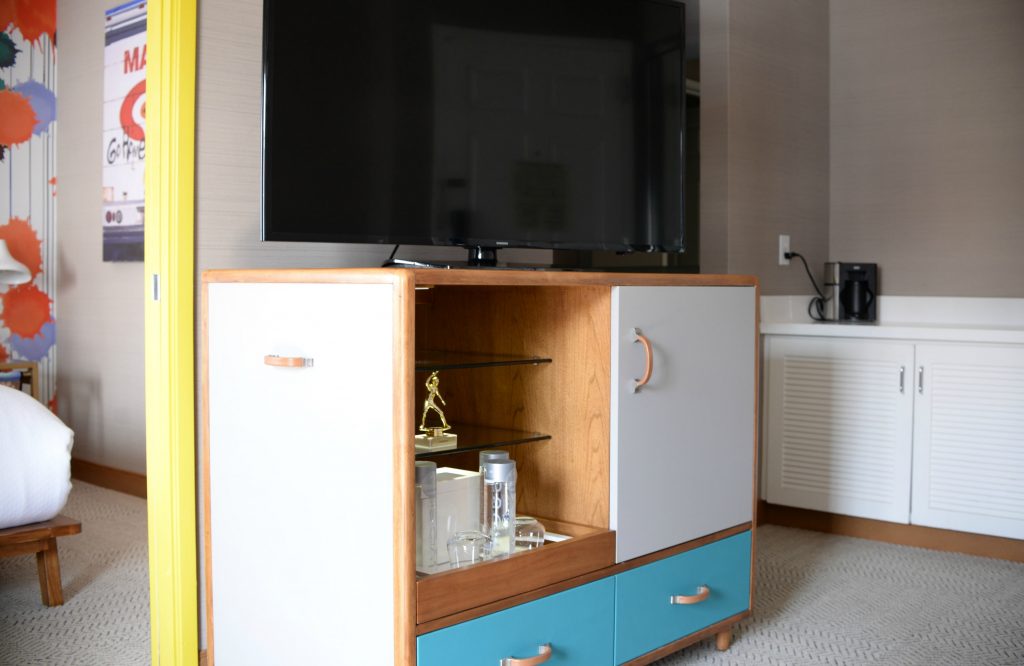 Remember how I talked about renting bikes and strolling the beach, well The Kinney offers their guests on-site beach cruisers that can be enjoyed during your stay. Take a short 7 min bike ride to Venice Beach, then around noon, drive up to Abbott Kinney for a little shopping and a bite to eat. Later in the afternoon, stroll on down to the Canals before heading back to the hotel in the evening for a night-cap and swim.