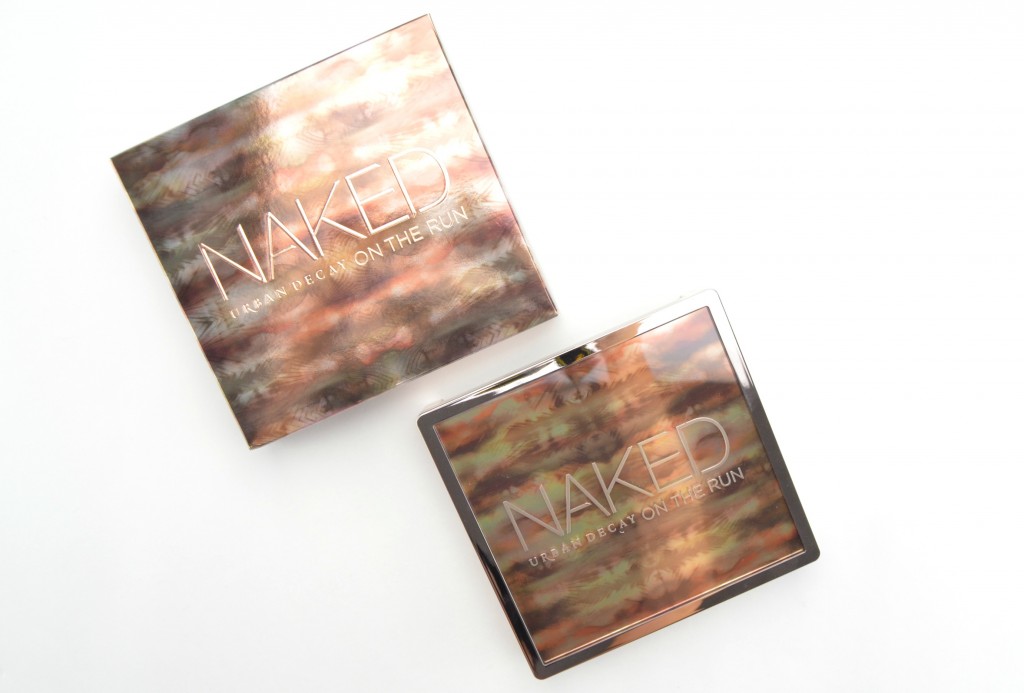 Even when you're on the run, you still want to look good

The new and limited edition Urban Decay Naked On the Run palette contains everything you'll ever need to create a completely naked look, without worrying about if you forgot any essentials. It comes in a sleek, metallized rose-gold case that's a little chic, yet edgy. It features sultry artwork in rich brown tones that are very reminiscent of the shades within. It also has a beautiful and stunning metallic Naked on the Run embossed font on the front. It includes 6 eyeshadows (1 is slightly larger in size and can also double as a highlight shade), a bronzer, blush and a travel size Perversion Mascara, a travel size 24/7 Glide-On Eye Pencil, a full size Naked Lipgloss and also a full size mirror on the inside lid for easy application. The attention to detail on this palette is truly remarkable.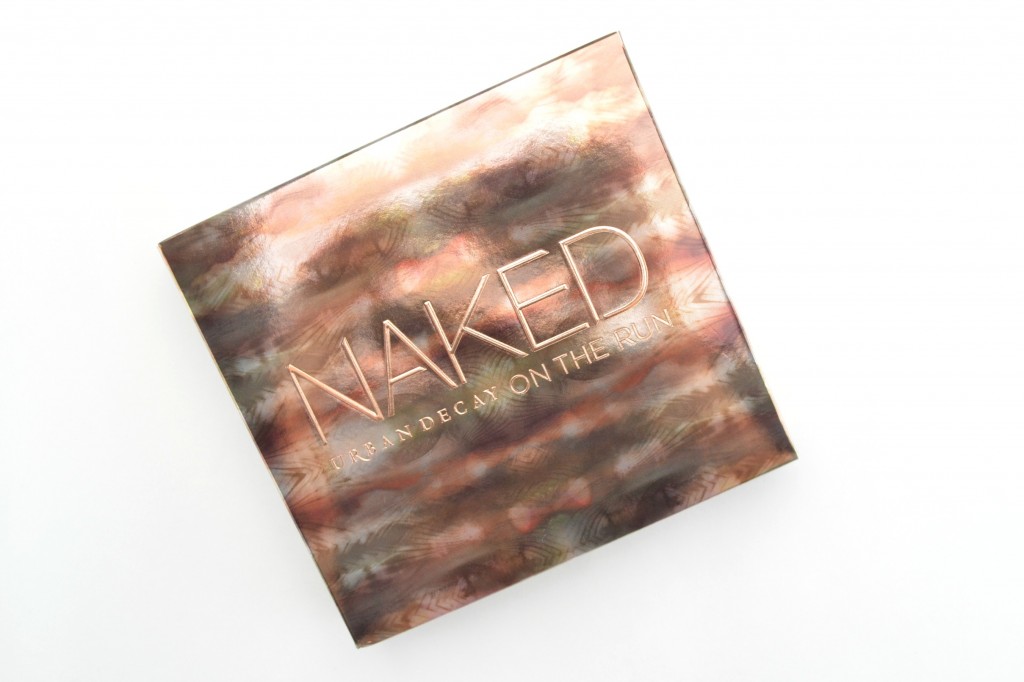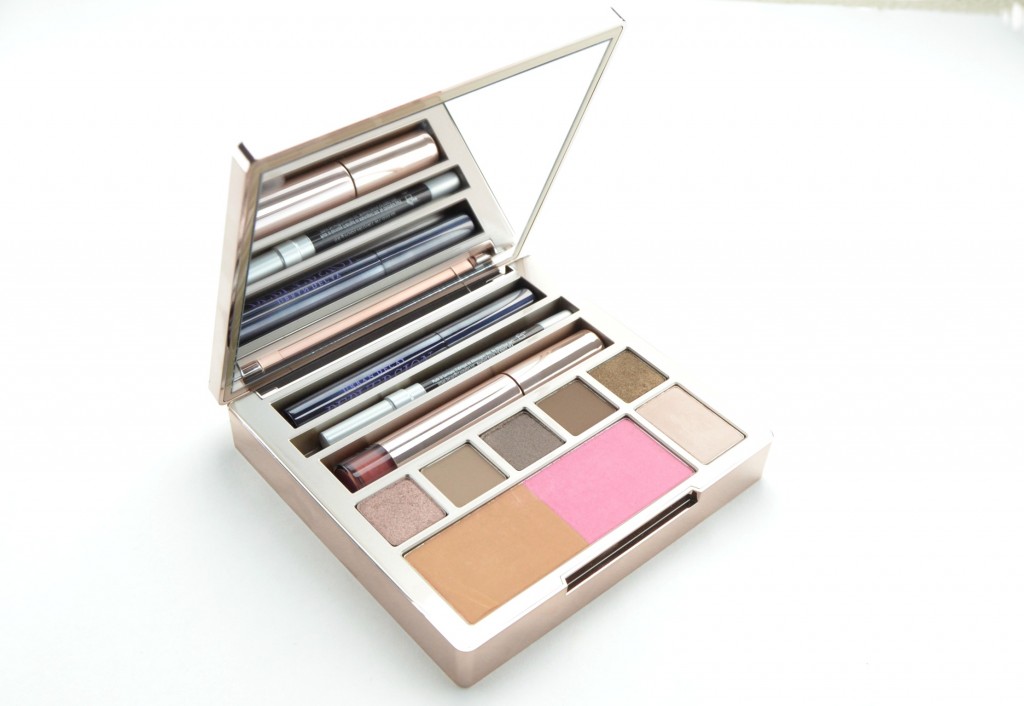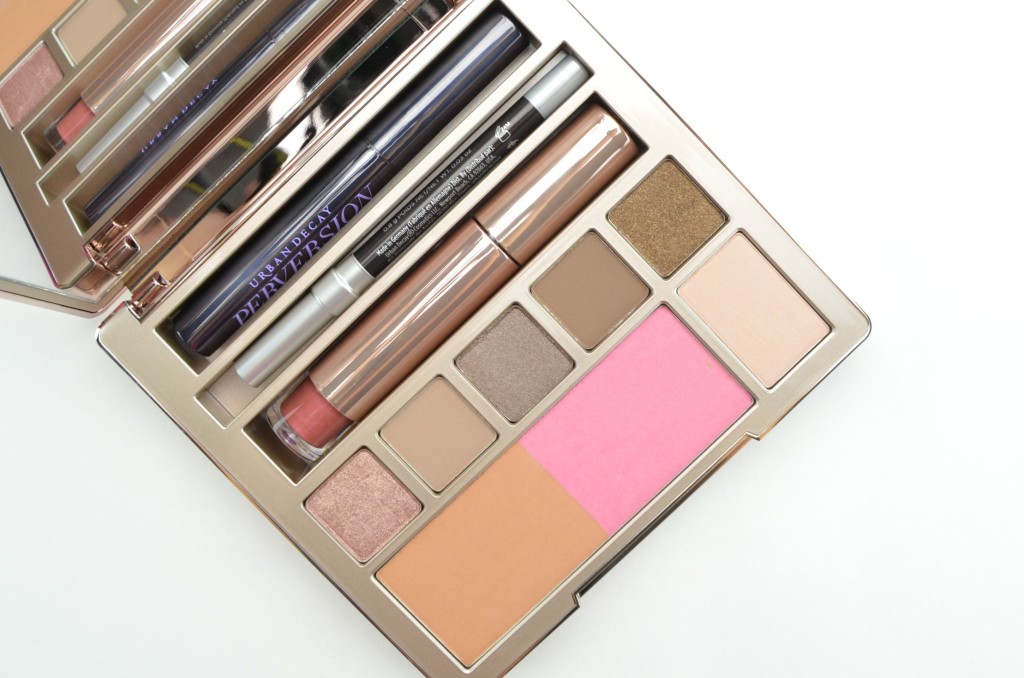 Urban Decay Naked On the Run contains a good mixture of sheen and matte eyeshadow shades that are designed to work perfectly together. Each shade features a pigment infused formula that is highly opaque with a velvety, soft texture that's rich in colour, blends out beautifully and lasts throughout the day. A few of the shades did have some glitter/ sparkle to it, which did cause a little fallout, but it was minimal. Dive is a metallic rosy, copper shade with gold micro shimmer and a frosted finish, Fix is a soft brown taupe with a matte finish, Resist is golden metallic taupe with a slight sheen finish, Dare is a medium brown taupe with a matte finish and Stun is a rich chocolate brown with a metallic bronze, gold shimmer finish.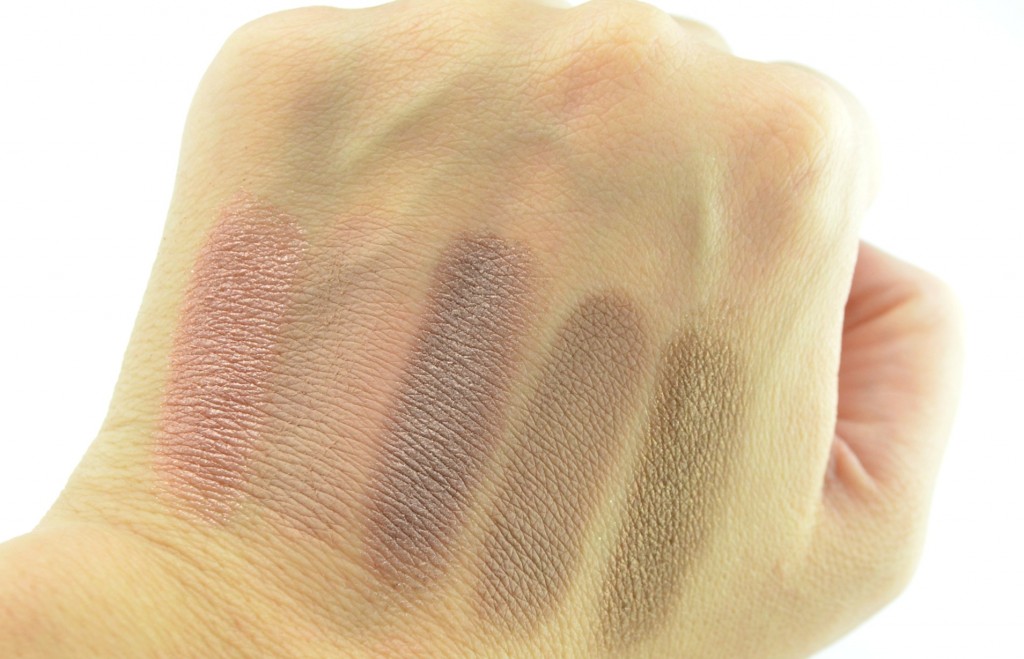 Naked on the Run Bronzer is a medium, warm bronze with a matte finish that has an incredibly silky, smooth and extremely soft texture that applies beautifully. It's highly pigmented and truly opaque in a single swipe. It can easily be blended out for a lighter, softer wash of colour or applied more heavily for a dramatic nighttime effect. The Naked on the Run Blush is a bright and vibrant hot pink with a light shimmer and a satin finish. Although it's slightly more powdery than the bronzer, it still blends into the skin effortlessly. It's fairly pigmented and gives a healthy, natural pop of colour to the cheeks. 5050 is a pale peachy, beige eyeshadow with a pearly satin finish that can also double as a highlighter.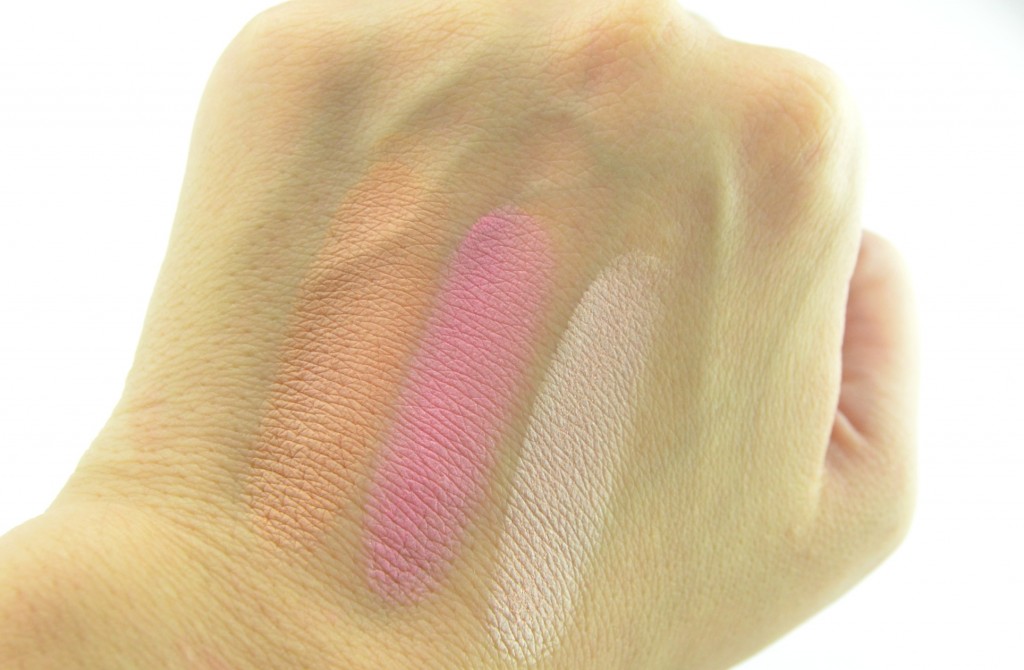 Urban Decay Perversion Mascara has a big wand with thick bristles and a rich and creamy formula. It adds incredible length, but can get a little clumpy and spider like if you apply more than 2 coats. It doesn't really separate the lashes or add volume, but it's excellent for extremely natural looking lashes.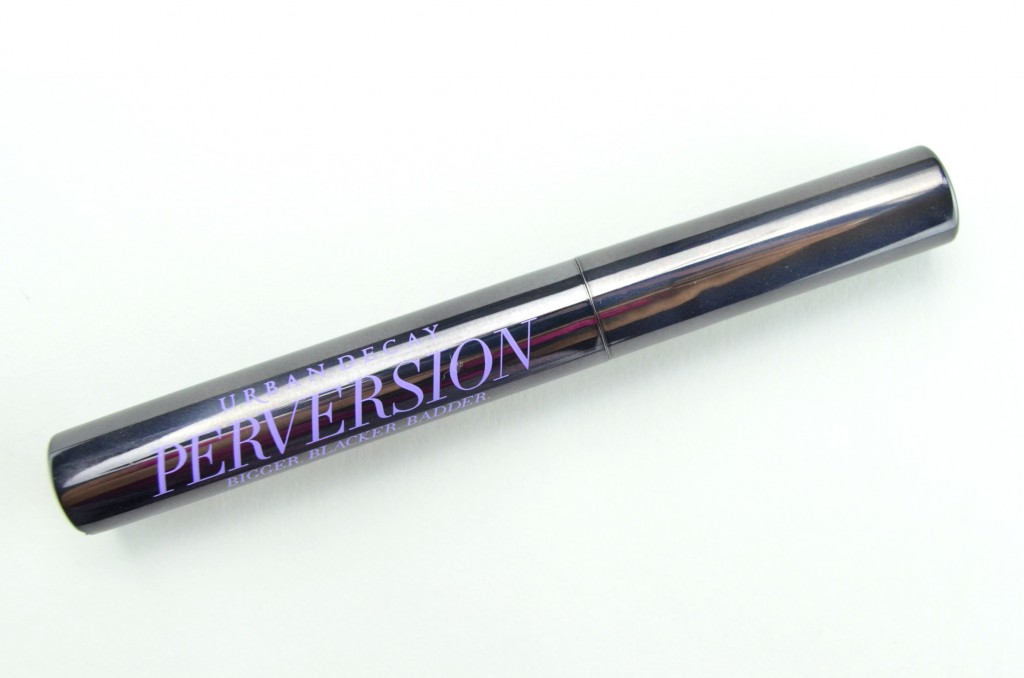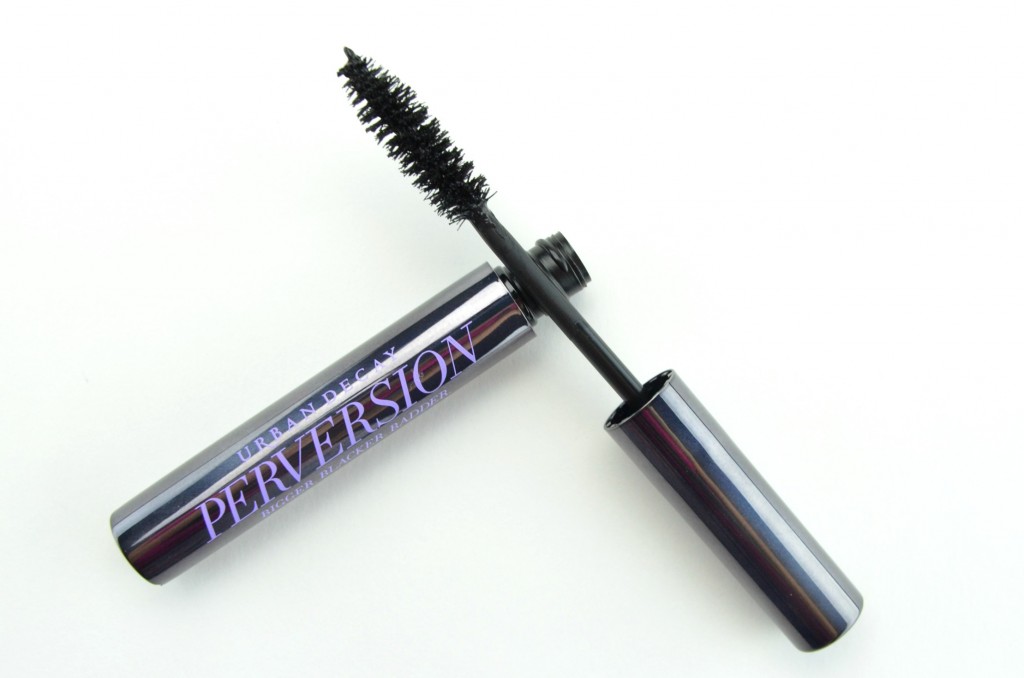 Urban Decay 24/7 Glide-On Eye Pencil in Stag is a dark brown with a satin/ sheen finish. It has a rich and creamy consistency that's extremely easy to use and apply. It doesn't tug or pull on the eyelid and it's easy to smudge out or apply on the waterline. I didn't have a problem with it flaking throughout the day, it also did not budge (once set) or fade throughout the day.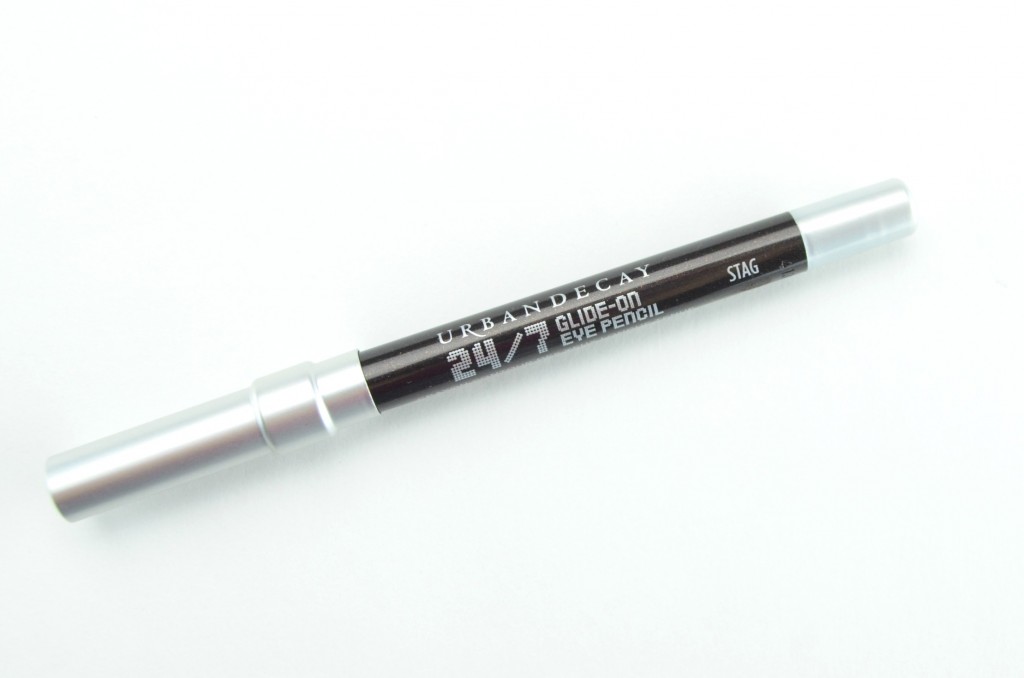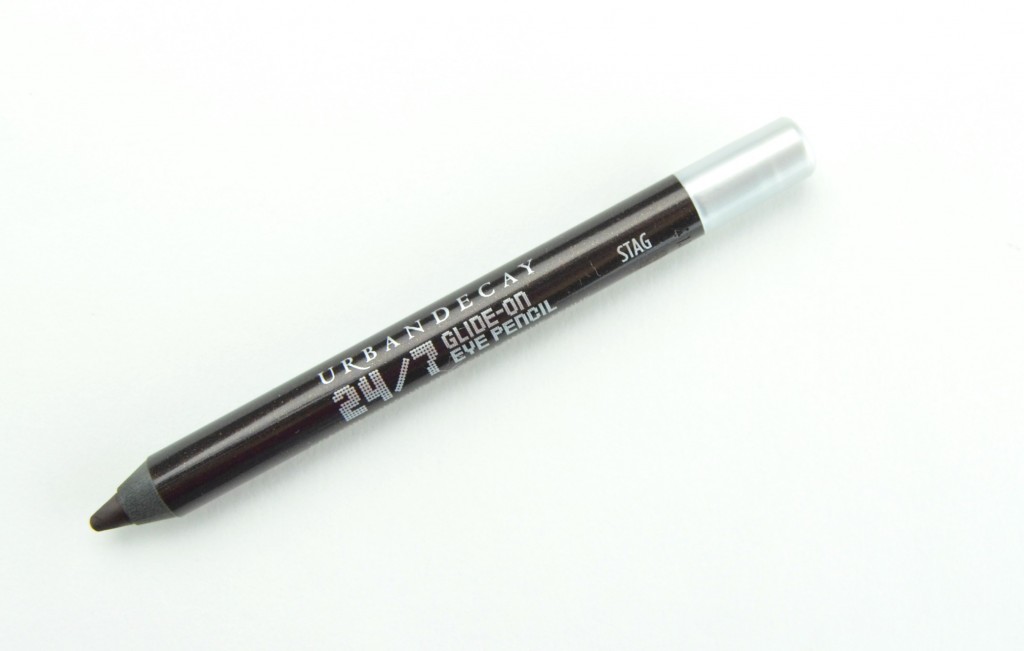 Urban Decay Naked Lipgloss in Sesso is a beautiful pinky plum with a subtle gold shimmer and a pearly satin finish. It provides a semi-sheer pop of colour that's non-sticky and lasts several hours before fading. It doesn't settle into fine lines, bleed out of the natural lip line and adds a glossy, plump and full effect to the lips. It also feels fairly moisturizing on the lips, a great comfortable, everyday lipgloss. Also kinda in love with the minty scent and flavor.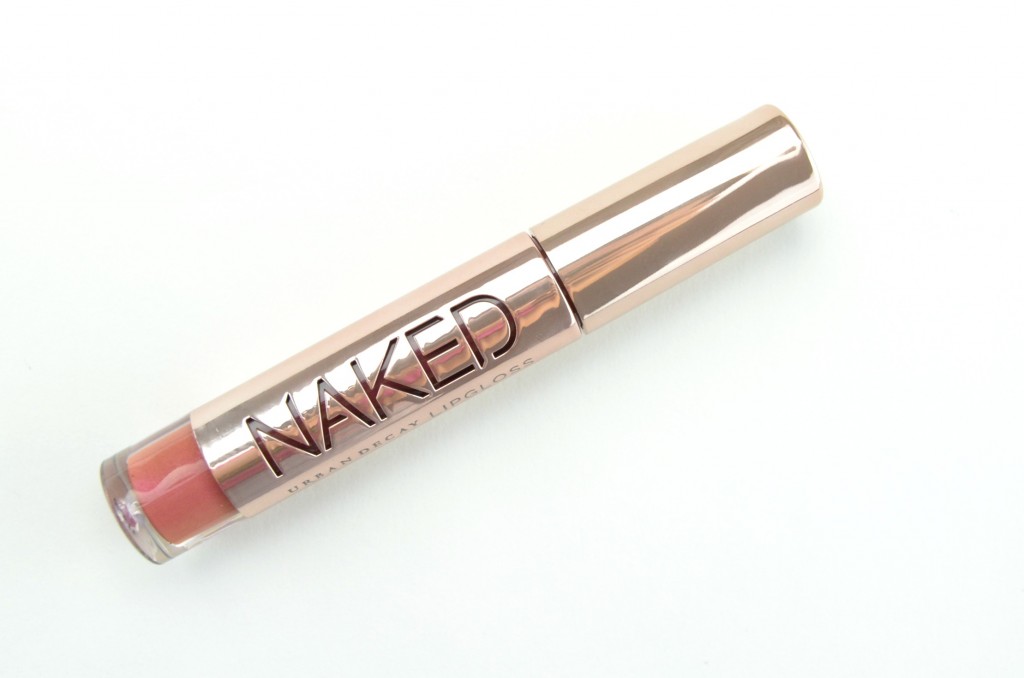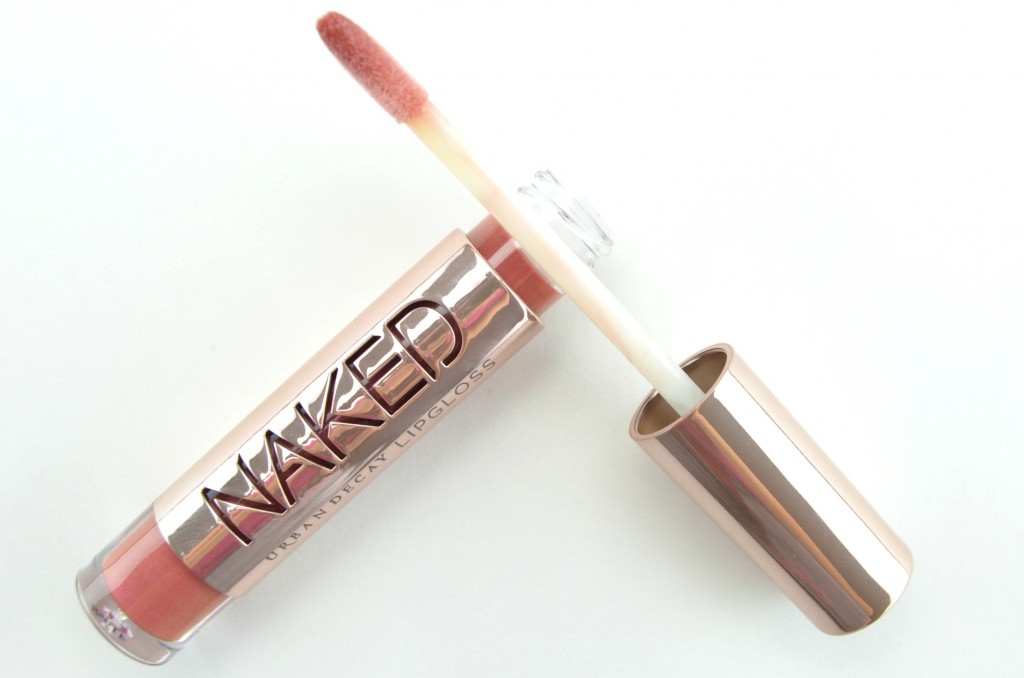 Although the Urban Decay Naked On The Run palette claims to be travel friendly, it's pretty darn heavy. I think why they consider it a portable kit, is the fact it contains everything you need, besides a foundation, to create a perfectly flawless look. No more forgetting that one certain product when you're traveling. This would also be perfect for the office, as it can easily take you from day to night or any last minute makeup looks you may need to achieve. A lipgloss, liner, eyeshadows, mascara, bronzer, blush and highlighter, all you'll need is a brush. Although the shades may not be totally unique, each shade is truly beautifully and perfect for creating that no-makeup, naked look. Also the fact that all 6 eyeshadows are brand new and not in any other palette, makes it even more exciting. I also love that they included a larger base shadow, that at first you may think is a highlight shade (which it totally can be), cause don't we always go through this shade a lot quicker than the others? This palette is perfectly designed, allowing you to swap out the lipgloss for another, or when you run out, and also allowing you to switch out the mascara and eyeliner when need be. I hate the palettes that include those pan lipglosses, cause how often do you actually use them? Totally in love with this palette. Get it while you can, it retails for $54 at Sephora and select Shoppers.