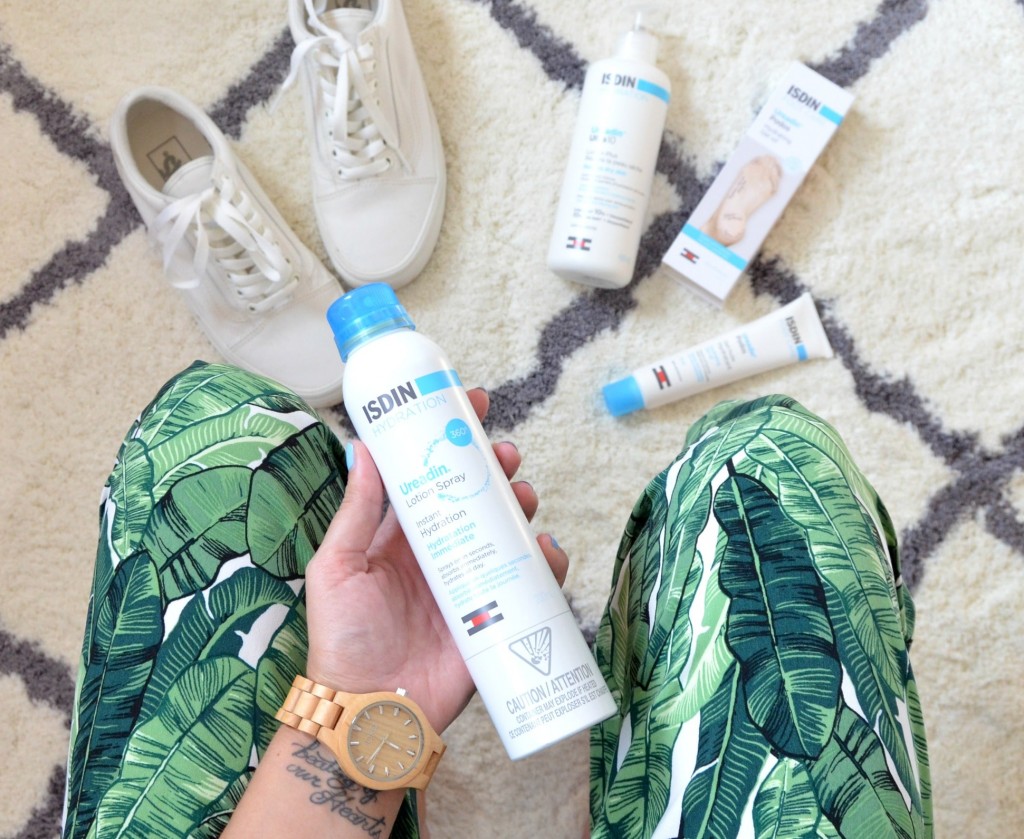 #Ureadin
After an extremely long, cold and dry Canadian winter, my skin is seeing the drying effects of it. I was on the hunt for a new collection that could work miracles on my super dry skin, in the shortest amount of time possible. Shorts and sandal weather is just around the corner, and I want to be ready for it. The Ureadin Collection by Intega Skin Sciences is designed for those with extremely dry skin, like myself, as it helps to immediately soothe and relieve rough, dry and itchy skin.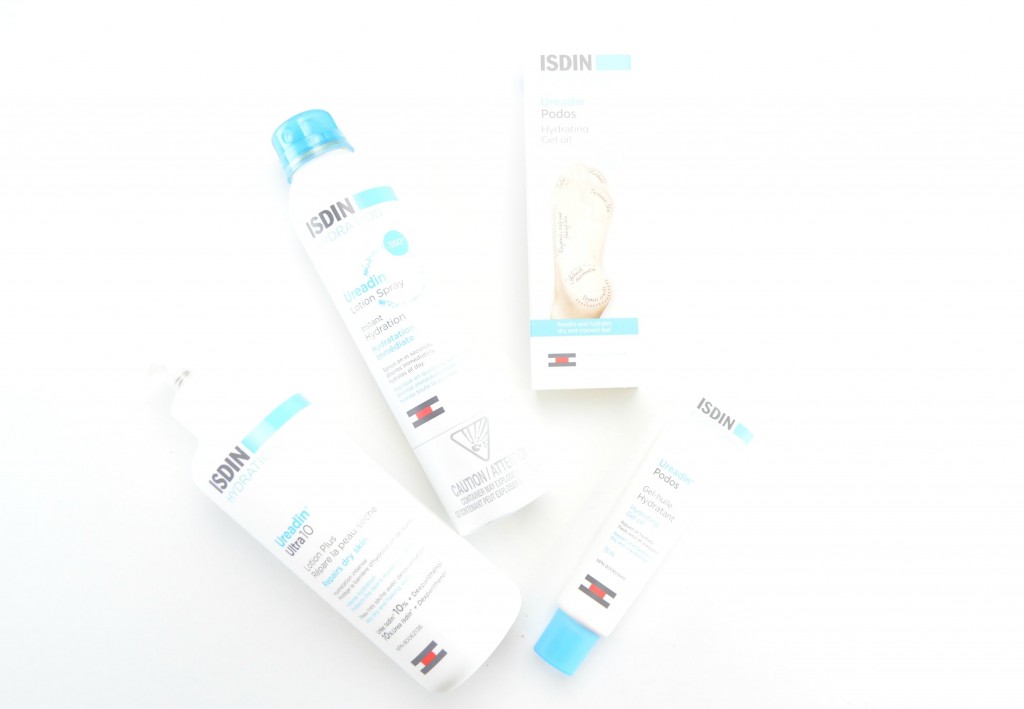 ISDIN Ureadin Podos Hydrating Gel Oil is an intensely hydrating, non-greasy, fast-absorbing, lightweight gel cream that helps to repair and heal dry, cracked feet and heels. It's formulated with allantoin, panthenol and shea butter to help soften rough, thick skin, while lactic acid and bacillus ferment help to exfoliate and sloth off dead skin cells. In as little as just three days, your heels and soles will appear smoother, softer and supple with hydration that lasts up to 24 hours.
I've been using the ISDIN Ureadin Podos Hydrating Gel Oil for just over 3 weeks now and have already seen huge progress in the overall health of my feet. Wearing high heels daily, for years, has taken a toll on my tender tootsies. It's left me with calluses on my pinky toes, from where the heels rub against my toe, but applying this gel twice a day has helped soften them. The hardness on the bottom of my toes is also softer and smoother and the thickness on the soles of my feet are also more supple and silkier. My dry cracked heels are where I notice huge improvement, it helps to not only heal and repair the skin, but it keeps them hydrated throughout the entire day. The slight yellowish discoloration that I had on the bottom of my heel is faded dramatically and I'm finally ready for sandal weather.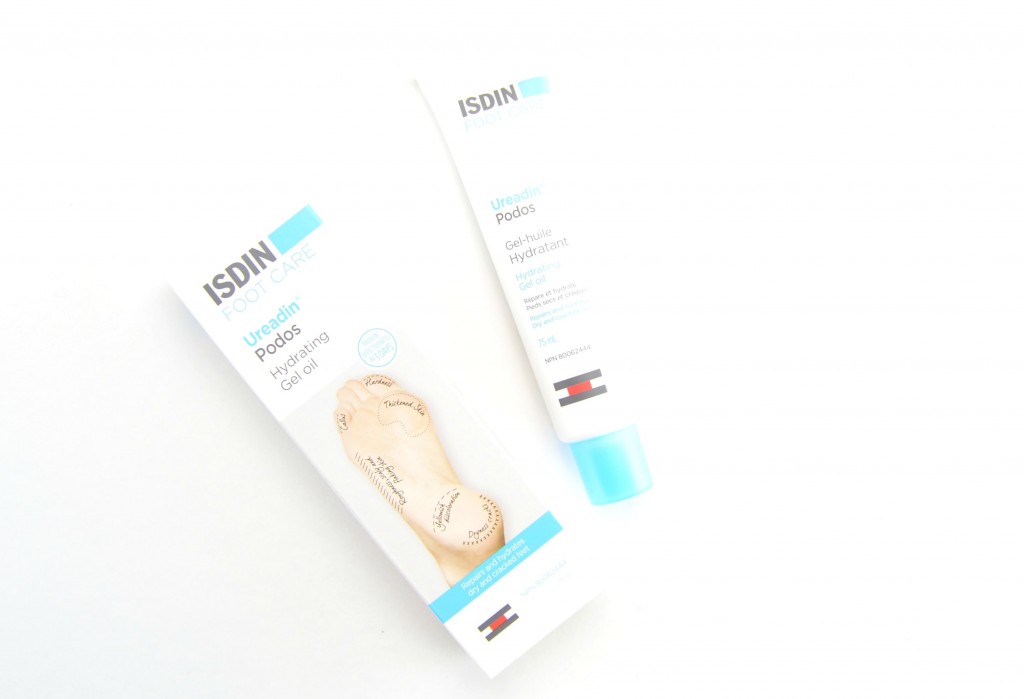 ISDIN Ureadin Lotion Spray is a quick and convenient spray lotion that deeply moisturizes the skin thanks to its innovative HydroISDIN System and vitamin E formula. It absorbs into the skin within a few short seconds, yet keeps the skin hydrated throughout the entire day.
ISDIN Ureadin Lotion Spray is perfect for all you lazy gals out there, myself included, as its continuous-spray system allows me to dispense enough lotion needed, rapidly and evenly to all those hard-to-reach areas, like the back of my legs and arms in one quick motion. It absorbs into the skin with a few quick rubs, without feeling sticky or tacky. It surprisingly has an incredibly lightweight texture for such a moisturizing lotion. I was able to put my clothes on immediately afterwards without the fear of it being greasy or oily. Now that it's almost summer, I still want a lotion that will keep me hydrated throughout the day, yet is light enough that is doesn't leave a nasty film residue the moment I walk outside into the hot, humid heat. This spray lotion keeps my skin soft, supple and healthy, without melting. I love that I can apply this anywhere at any time. The perfect spray and go moisturizer.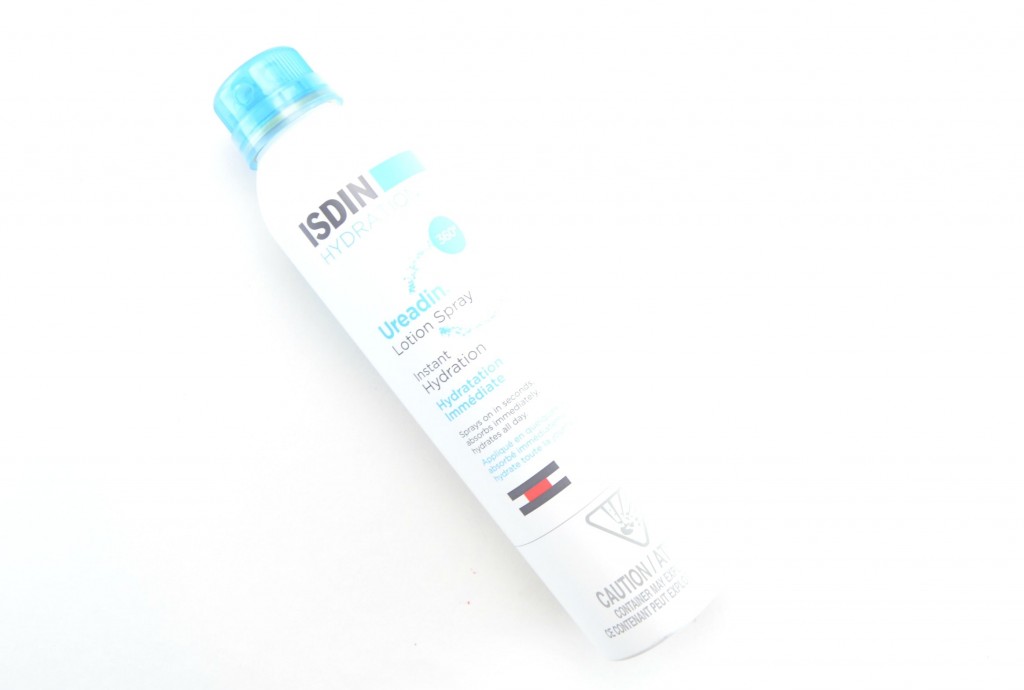 ISDIN Ureadin Ultra 10 Lotion Plus helps to repair and hydrate even the driest, flaky, itchy, red and irritated skin with its maximum strength, intense hydration formula. It helps to protect your skin's natural moisture barrier, while reducing scaly, rough, cracked skin in a few short days. It has a slightly richer, thicker and creamier formula than the ISDIN Ureadin Lotion Spray, yet is still lightweight, fast-absorbing and non-greasy.
On those days when my skin is feeling extra parched, or when I have a little more free time on my hands, I like to apply the ISDIN Ureadin Ultra 10 Lotion Plus. After getting out of the bath, I immediately reach for this, while my skin is still slightly damp. Having somewhat moist skin allows for the lotion to penetrate deeper into the skin, as well as allowing it to apply smoother. I'm obsessed with the almost gel to crème texture and how quickly it absorbs into the skin. Getting dressed almost immediately afterwards, without that fear of having sticky or greasy skin is a must for me. It instantly helps to calm and soothe irritation and is the perfect lotion for post-shaved legs. Overtime it helps to diminish redness, tiny red bumps or any scaly patches I may be experiencing, but best of all, it helps to keep me moisturized for the entire day. We're talking 24+ of smooth, silky, luscious, hydrated skin. It has a subtle fresh and clean scent.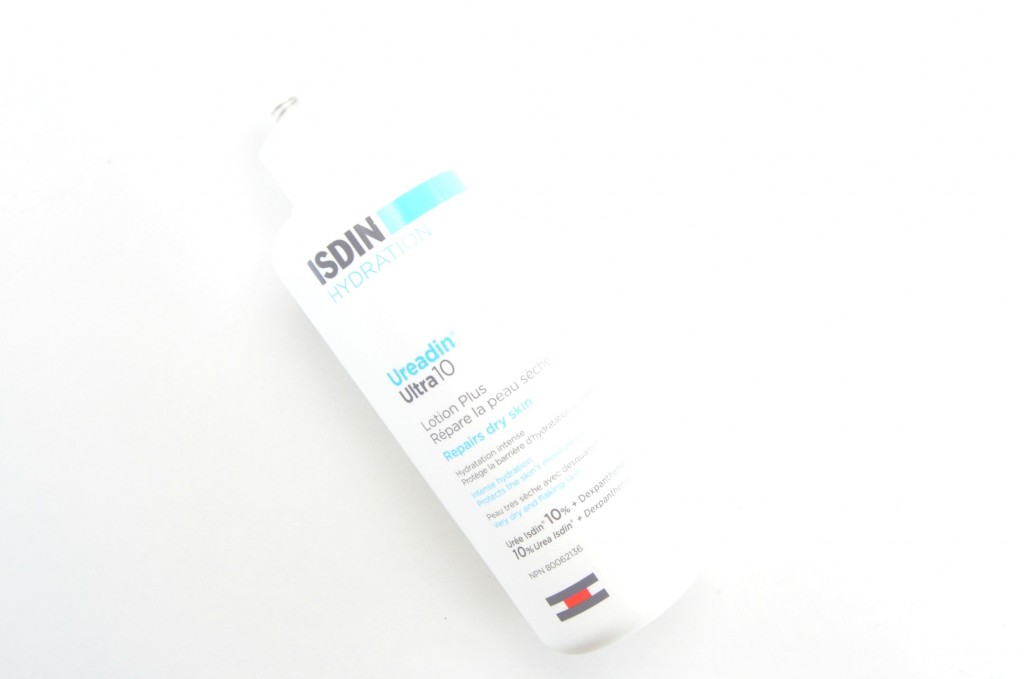 "Disclosure: I am part of the Intega Influencer Campaign and I receive special perks as part of my affiliation with this group. The opinions on this blog are my own."