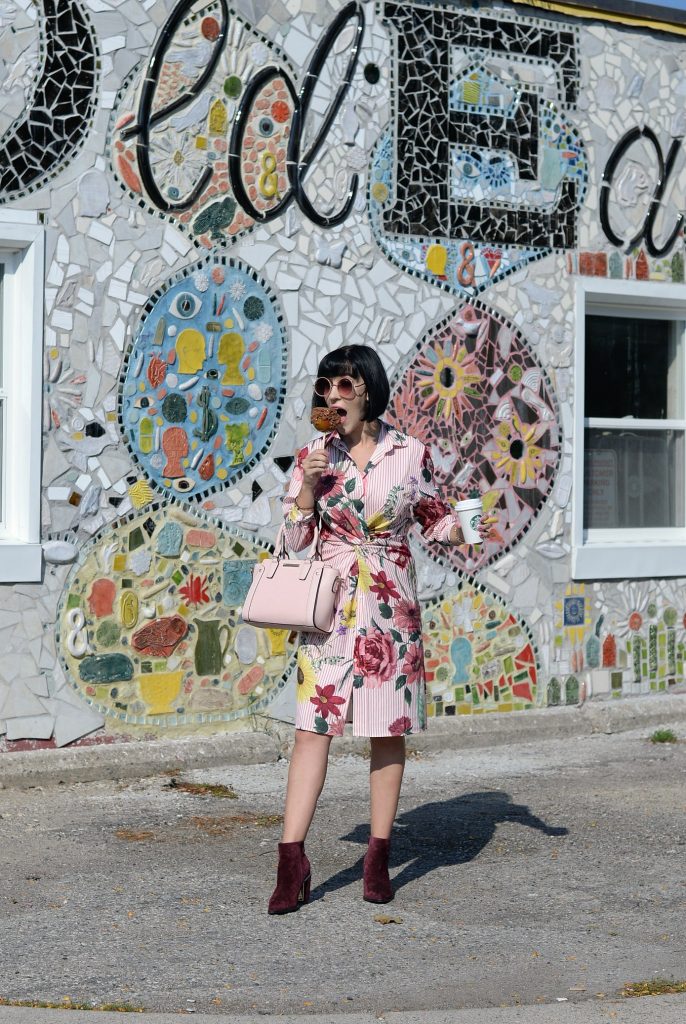 How to Wear a Floral Dress All Year Long
Once upon a time, a long, long time ago… florals were a print you'd only think about in the spring and summer. I want to let you in on a little secret, you can wear florals in the fall and winter too. Ground-breaking, I know! Floral dresses are blooming well into December and January, and in fact, its one of the hottest prints right now. Florals are almost as important as black-on-black, yet help you branch out of that slightly darker and moodier colour palette. The trick is, look for deeper and richer hues when looking to incorporate this print into your current fall wardrobe. Also look for slightly thicker fabrics or pair it with your fave jacket and tights.
A good floral print will never go out of style, so don't limited it to just the warmer months. It seems like every season, designers present a new and fresh way to wear them. With every new season, the day-old question of how to make something old look new again arises. In the fall and winter, its all about layering and richer hues. A simple floral dress is a necessity in every girl's wardrobe, especially in the cooler months. It's a fun way to add some cheeriness to an otherwise basic and boring wardrobe. It can easily be styled and mixed and matched with all your favourite textures, fabrics and materials. Its also a sure way to grab and demand attention. It's a bold statement that can instantly liven up the room.
I'm head over heels for this floral dress that I scored from Chic Wish. Not only does it look amazing now with a chic moto jacket and some booties, but this will look equally as fresh in the summer with an open-toe pumps and a bright handbag. It's the dress than can be worn 365 days of the year.
What I Wore- Dress- Chic Wish, Sunglasses- Forever 21, Purse- c/o Poppy & Peonies, Watch- c/o Bulova, Bracelet- Kate Spade, Booties- Aldo