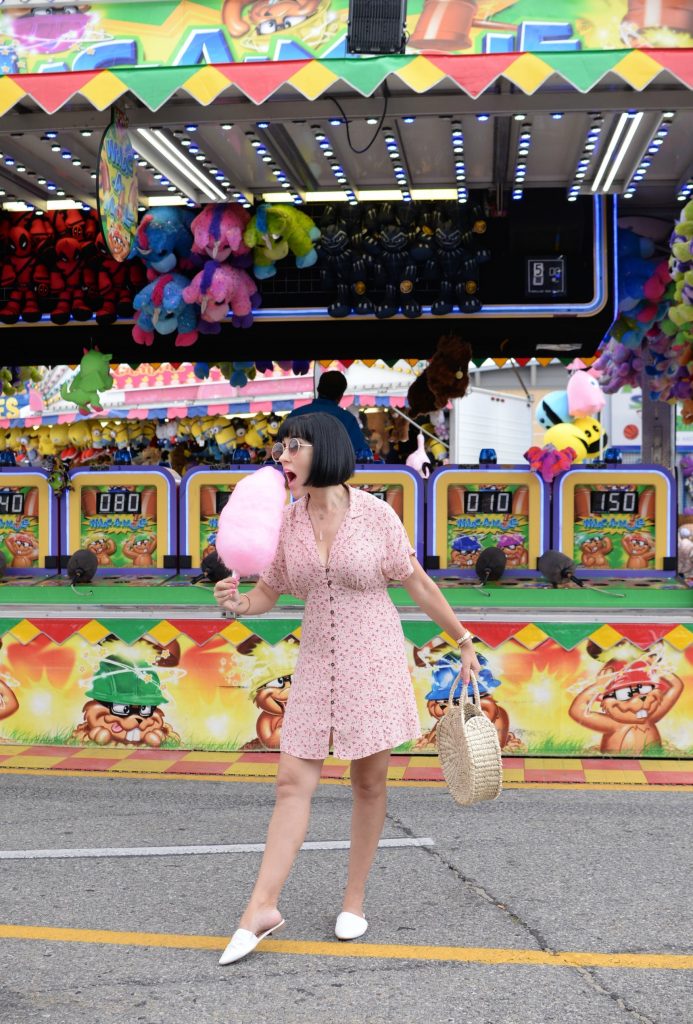 Western Fair
There's something about the fair that's exciting to everyone! I personally go for the food but stay for the excellent people watching. I've been going to the Western Fair for as long as I can remember. It's unlike anything else you'll do for the year. Where else can you inhale a huge plate of deep-fried food, without feeling guilty, take a spin around the Ferris Wheel, and then shoot water in a clown's mouth to win a stuffed animal, all within the same hour? Where else can you watch pig races, eat corn dogs and play arcade games all within a few feet of one another? Nowhere. That's why you should spend the afternoon at the fair, at least once a year! If this hasn't convinced you, I'm sharing my top 5 reasons you should head to your local fair ASAP!
For my friends in Ontario, Fairs are still going strong this weekend at Norfolk County, Elmvale, Erin, Tiverton, Brigden (Moore), Burford, Dorchester, Rockton, Norwood, Woodbridge and Walkerton.
Get something deep-fried!
You can't go to the fair without eating something deep-fried. This is the one, if not, the most essential things about going to the fair. From fried cookie dough, to fried candy bars, and everything in between, it seems like you can deep fry anything.
Find all the cute animals!
Sure, there's food at the fair, but let's face it, once we past the main gate, we B-line it to the farm. Whether you're at the fair for a show, the food or just people watching, you can't help but ooh and aah over the animals in the livestock buildings. I'm always on the hunt for cute, furry, four-legged friends. From sheep, rabbits, cows, horses, goats, llamas and more, you can find them all at your local fair.
Watch a show!
Most fairs usually have a strong lineup of performers for you to enjoy. From concerts, musicians, magicians, and more, the Grandstand is often booming with local entertainers. Lineups are jam-packed with weeks of shows that highlight big names as well as up-and-comers.
People Watch!
One of the most fun things you can do at your local fair is completely free… people watch. You can spend hours just watching people walk about. It's entertaining just to sit back and take it all in. From folks trying to figure out what to eat, to families making new memories, to crowds laughing themselves silly on rides, it's hours of entertainment.
Rides!
Of course, the rides are a huge attraction at the fair. There's always a new ride to try, and a little something for everyone. Whether you're a thrill seeker, a twisting and turning adventurous or a low-octane, there's a ride for you to enjoy.
What I Wore- Dress- Target, Necklaces- TJ Maxx, Purse- Lofthouse Living, Sunglasses- Forever 21,  Watch- c/o Bulova, Bracelet- Kate Spade, Flats- Target