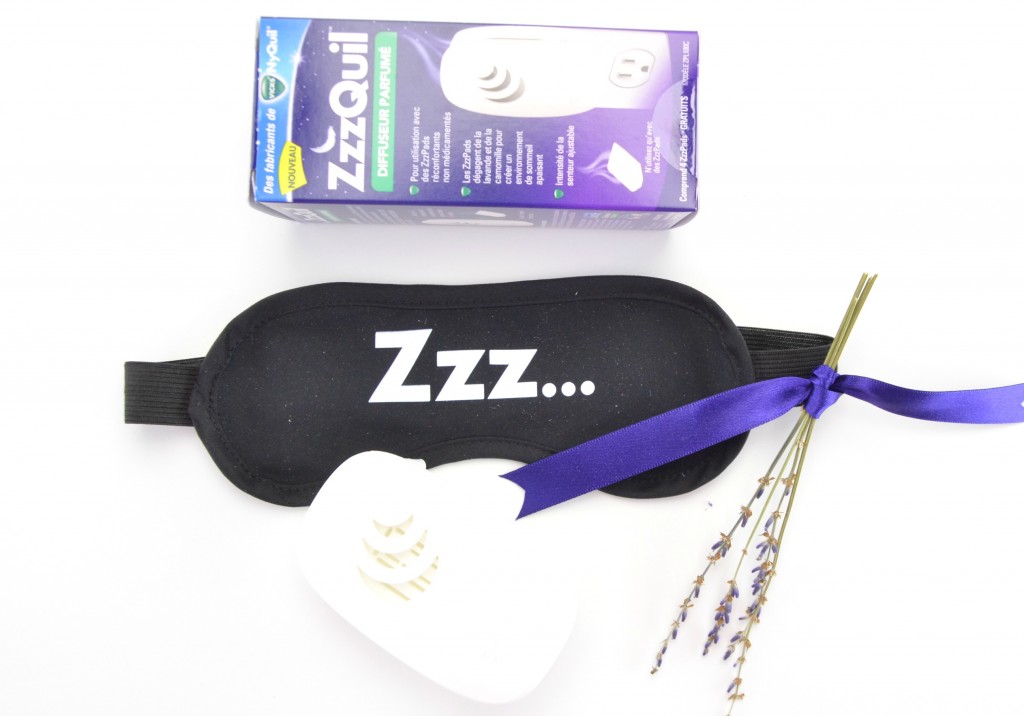 Good day starts with a good night's sleep
We all know the importance of getting a good night's sleep, but how many of us are actually getting enough shuteye? 1 in 7 Canadians have insomnia, which is putting their bodies at risk. Sleeping fewer than 5 hours a night, more than doubles your risk of having chest pain, heart attacks or even a stroke. Did you also know that just one sleepless night can impair your performance as much as blood alcohol level of 0.10%, which is way beyond the legal limit to drive. That's pretty scary.
The new ZzzQuil Plug-In and ZzzPads are a non-medicated soothing aromatherapy option for those of us who are looking for a good night's sleep, but don't want to relay on sleep medication. The heat activated ZzzPads gradually release, depending on the setting you set it at, a calming scent of sweet lavender and chamomile into the air. We all know the peaceful and tranquil aroma benefits of lavender, but it's so difficult to capture outside of a burning candle. Let's face it, how many of us actually want to burn a candle throughout the night, that's where this convenient plug-in design comes in handy. It not only can be easily transported to different rooms of the house, but it's also perfect for traveling. Simply place 1 or 2 ZzzPads into the plug-in and plug into the wall. It's as simple as that.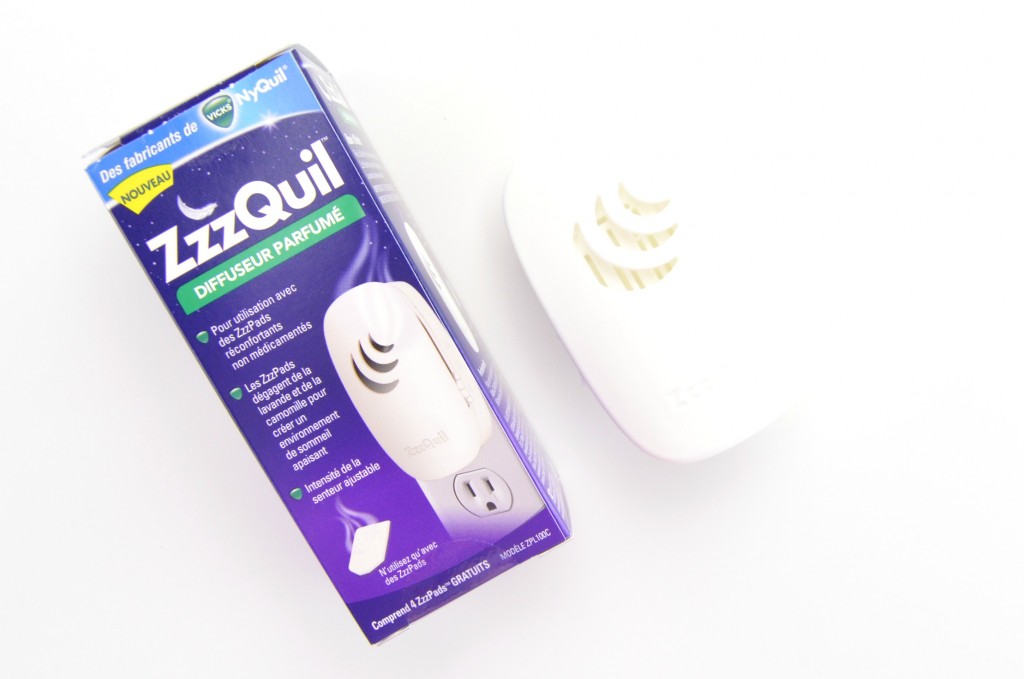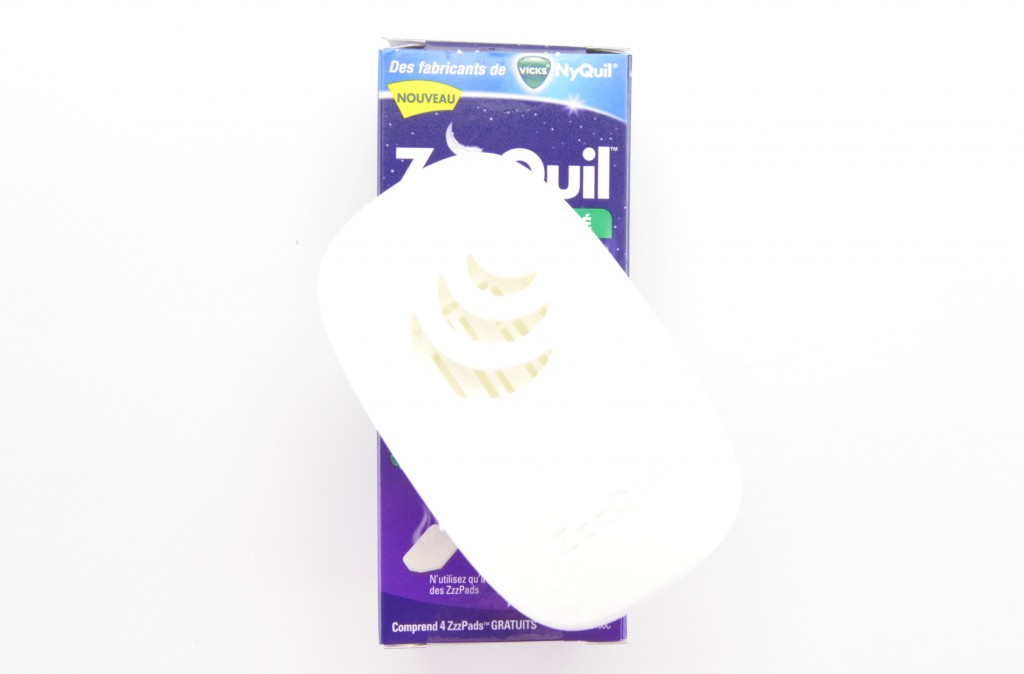 Although I've only been using the ZzzQuil Plug-In with ZzzPads for a few short nights, I already feel more rested and more alert in the morning than I have in a long time. It creates such a calming and relaxing sleep environment, that I don't even want to get out of bed in the morning. Since I work from home, I don't need to set an alarm clock, but am usually up around 6:30 when the hubby leaves for work. These past few days, I've been getting up at 8, thinking it was 6:30 and don't judge me, but this morning I got up at 9. These are so incredibly easy to use and each pad provides up to 16 hours of aroma release. It does take about an hour to warm up, so just remember to plug in about 30 to 60 minutes before you go to sleep. It's instantly creates an incredibly soothing and relaxing scent that seems to fill my entire bedroom. Both scents combined truly create a calming and comforting environment.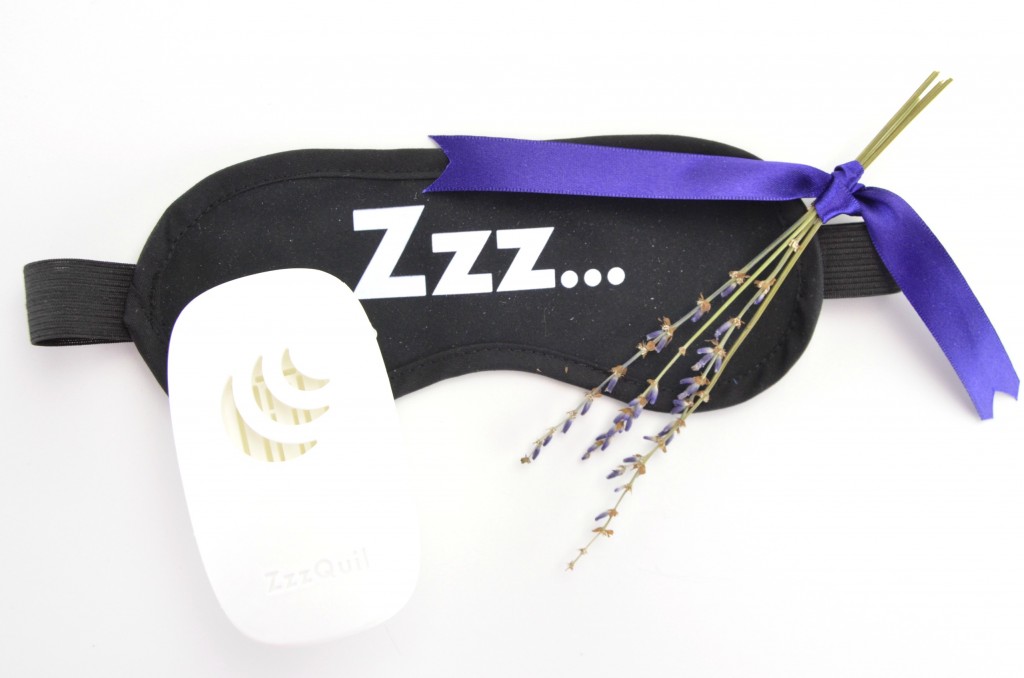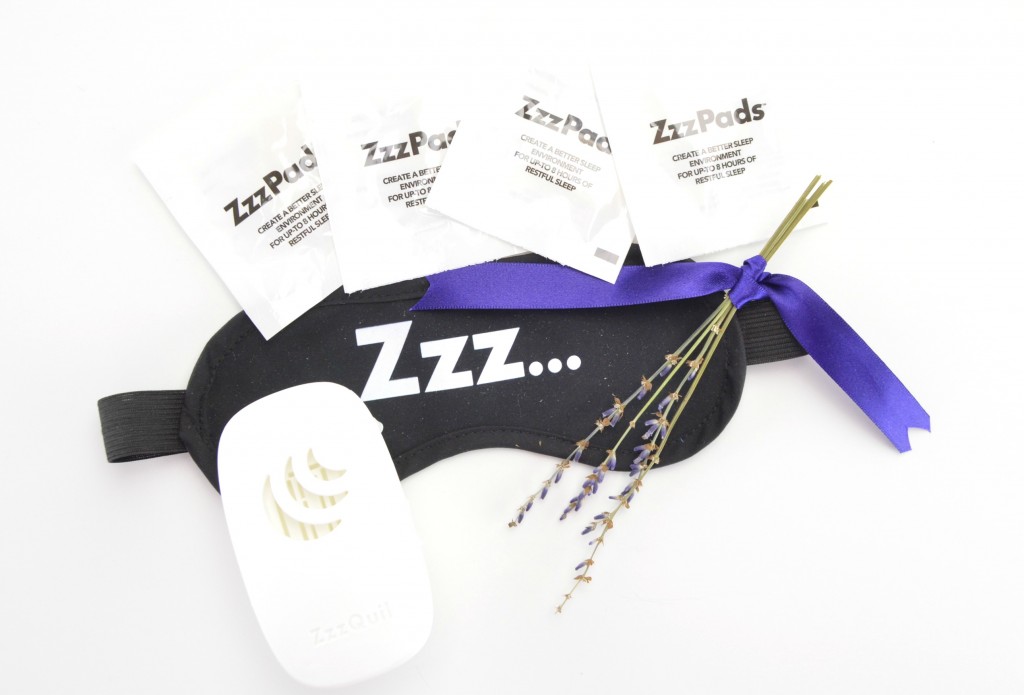 Whether you're looking to catch up on some beauty sleep, or recharge for a busy day ahead, the new ZzzQuil Plug-In and ZzzPads will help create a peaceful and restful sleep atmosphere. They say we should turn off all electronics, cell phones and T.V at least 2 hours before going to sleep, but how many of us actually do this. I find if I plug this in a few hours before I go to sleep, it helps me to relax and unwind my mind, prepping me for a solid night's sleep. I also love that I can control the intensity of the aroma by sliding the side tab up or down. The further down the tab, the softer the scent (about 16 hours of aroma), the middle provides about 12 hours and the higher up the tab, the stronger the scent, but only lasts about 8 hours.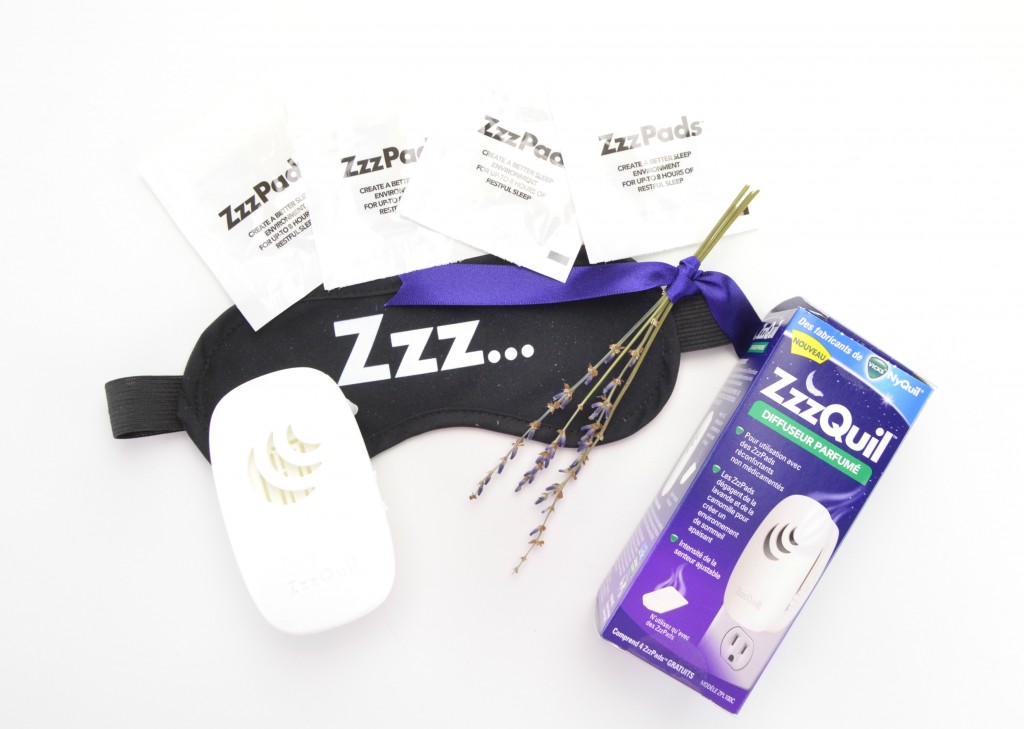 The only problem I see with these, is it could get fairly expensive it you use them nighty. I now don't want to go to bed without one plugged in, but I'm going to try and "save" them for nights when I'm tossing and turning or when I have to get up extremely early. Another downside, there is no switch off option, so if you forget to unplug it in the morning, you'll be wasting the ZzzPad. It retails for $10.99 at your local Walmart, Shoppers and other select pharmacies with replacement ZzzPads available in packs of 6.