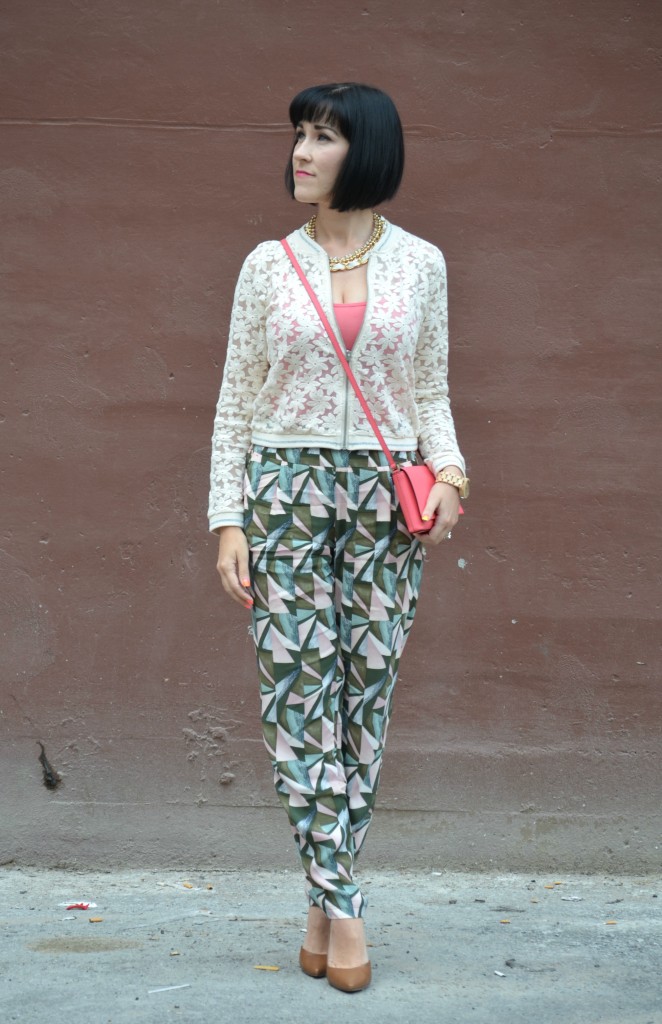 As the newest GERRY WEBER Brand Ambassador, I had the pleasure of shopping at their newly opened Yorkdale location, to pick out a few pieces to showcase on the blog. GERRY WEBER is best known for their feminine and modern womenswear clothing, but it's so much more than just a clothing store, it's an experience. The staff there are incredibly kind and extremely helpful, it's more like shopping with your BFF, than a pushy sales associate. I literately could have spent hours in their beautiful store, trying on every single piece of clothing. It was a hard choice picking out my two favourites, which is probably why I ended up with 4?
As much as I loved the entire GERRY WEBER spring/summer 2015 collection, I fell head over heels for their more youthful and trendy TAIFUN collection. TAIFUN is designed for those that have a flair for fashion and looking to embrace their own personal style. It features dainty, feminine and trendy silhouettes, with modern and eye catching patterns and prints. Its high quality and sustainable materials, along with their youthful and unique cuts, give every single piece a ton of character that you'd find nowhere else.
I instantly fell in love with these bold, bright and extremely fun printed trousers. The lightweight and breezy material make them the perfect pant for cool summer nights. This gorgeous and versatile, cream, embroidered jacket was the first thing that caught my eye, as it can easily be dressed up or down. How cute is it going to look paired with a chic pair of boyfriend jeans and a basic tee?
I've teamed up with GERRY WEBER to offer a $250 gift card that can be used at any of their standalone boutiques, Square One Shopping Centre, Yorkdale, Scarborough Town Centre or Vaughan Mills, but you must be able to pick up your gift card at their Yorkdale location.
What I Wore
Tank- Smart Set
Necklace- c/o Cocoa Jewelry
Jacket- c/o GERRY WEBER
Trousers- c/o GERRY WEBER
Purse- Kate Spade
Watch- c/o Jord
Heels- Target