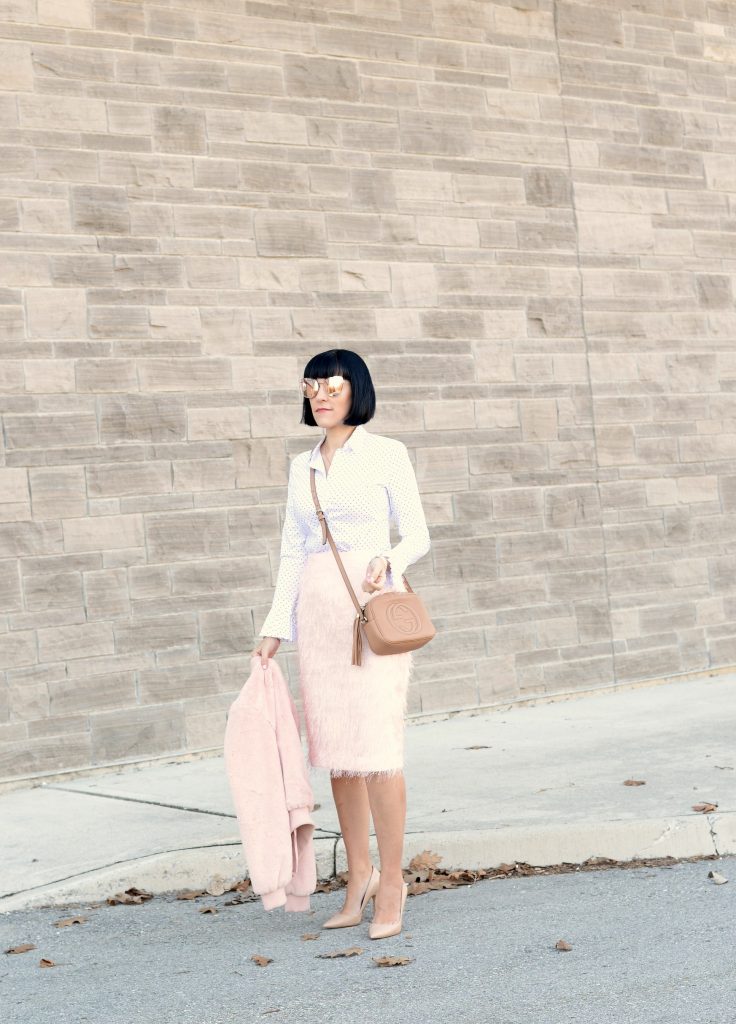 Be Beautiful
I want to start off by saying that looking and feeling attractive starts on the inside and how you treat others. Even the most beautiful and successful people have their off days. We all have those days when they feel less like themselves and feel bad about our daily decisions. It's important to stop comparing ourselves to everyone else and to stop picking apart every aspect of our life. We all have things we want to change, whether that be our hair or a certain part of our body, but we need to acknowledge the beauty that's found within us all. That being said, if you're looking for a few new ways to instantly elevate your look and feel more attractive, these tips and tricks may help?
Even if you're not a high heel lover, every girl should own a pair of nude pumps. High heels in general add height, which can elevate and elongate your look. You'll notice your posture is better, you'll walk with more confidence and you'll just look more put together. A nude pair of heels will instantly lengthen your legs, creating the illusion of long, thin and sleek legs. Since nude is a neutral, it will go with everything in your current wardrobe. From jeans, dresses, dress pants and beyond, nude pumps are one of those pieces that you'll wear over and over again.
We all have busy lives and sometimes we don't want to spend hours in front of the mirror doing our makeup. Although cosmetics can make a huge impact on your look, there are days when we still want to look and feel our best without a full face of makeup on. Filling in and shaping your eyebrows can make the world of difference when it comes to your overall appearance. Full and thick brows have a somewhat youthful way to them, so spending a few extra minutes on your brows in the morning can change your look entirely. If you don't want to spend extra time in the morning shaping your brows, consider microblading (I have an entire blog post on it here).
Although we may not all be gifted with a perfect chest of plump butt, your clavicle is also an incredibly sexy part of your body. Let your collarbone do the talking by considering dainty necklaces and statement earrings to draw the attention upwards. Showing off your neckbone is a timeless trend that will always be in style. A plunging neckline or V-neck is the perfect way to bare it all, while feeling feminine, dainty and put together.
Finally, smile. Research has shown that smiling often makes you more attractive to others. It gives the appearance of a healthier lifestyle, as glowing skin and happy people tend to be more desirable and approachable. The happier you are, the more invincible you feel, leaving you more confident. The more regularly you experience happiness, the more confident you will become in the ability to succeed at happiness daily. With happiness, comes a beautiful smile.
What I Wore- Blouse- Banana Republic, Sunglasses- Forever 21, Necklace- Fossil, Watch- Olivia Burton, Pink Bomber Jacket- in Venice Beach, Purse- Gucci, Skirt- Banana Republic, Pumps- Charles by Charles Davis