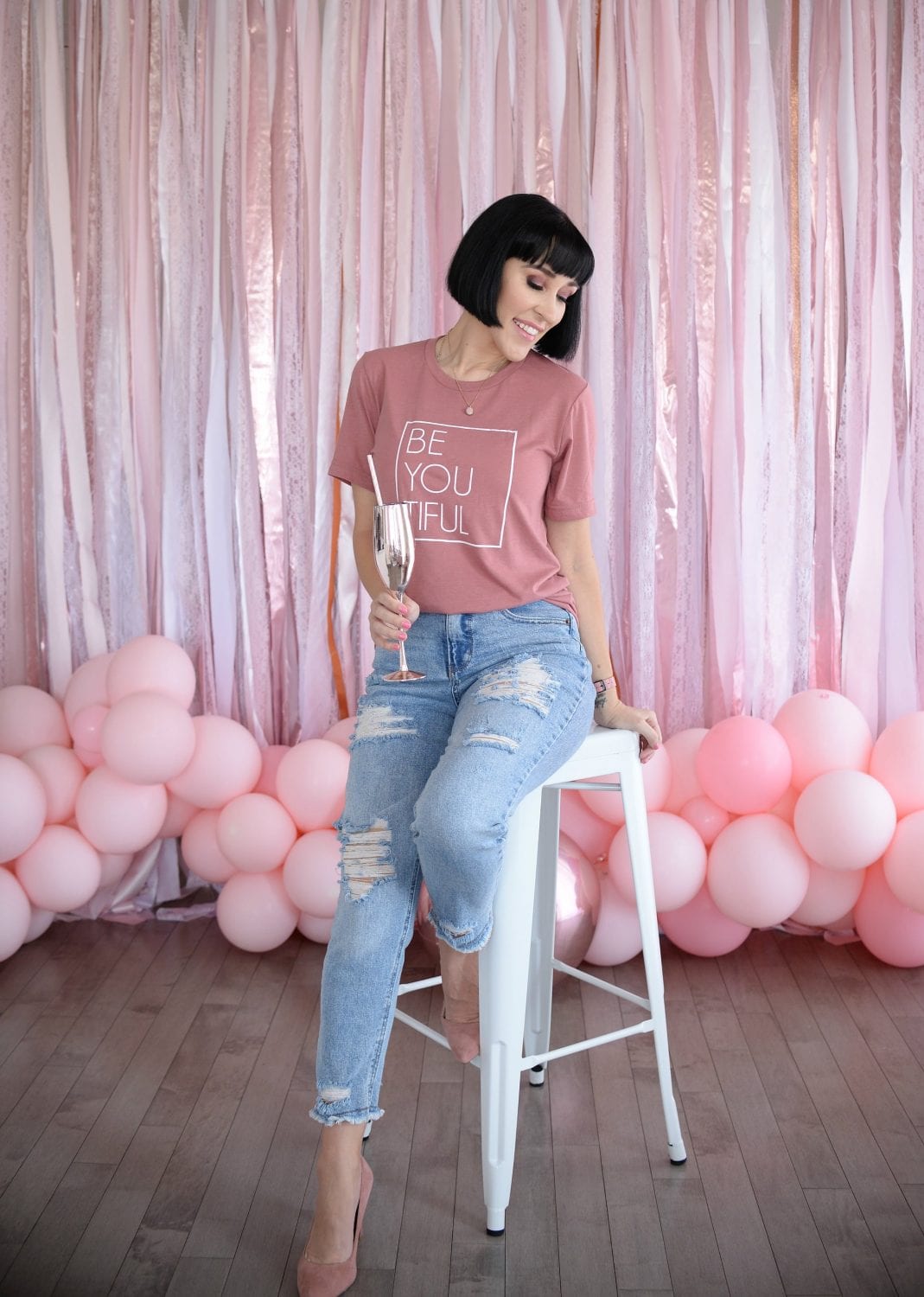 5 Ways to Wear Your Basic T-Shirt 
Today we're talking about styling the basic, your favourite everyday tee. I truly believe everyone needs that perfect plain t-shirt in their wardrobe. Don't be afraid to have fun with colour though. You don't necessarily have to have a simple white or black t-shirt to make your closet work for you. Adding a fun pop of colour not only shows your unique personality, it can be a fun change than your typical neutral wardrobe.
The first, and probably most versatile and easiest way, would be to pair it with your favourite boyfriend jeans. Whether you decided to tuck it in, or leave it loose and flowy, a basic tee and jeans are always in style. You can of course toss on a moto jacket to give it some edge, a blazer for a more sophisticated effect or a denim jacket for a relaxed and weekend appropriate look. Just remember you can wear your tee under basically anything for a that chic and modern layered look.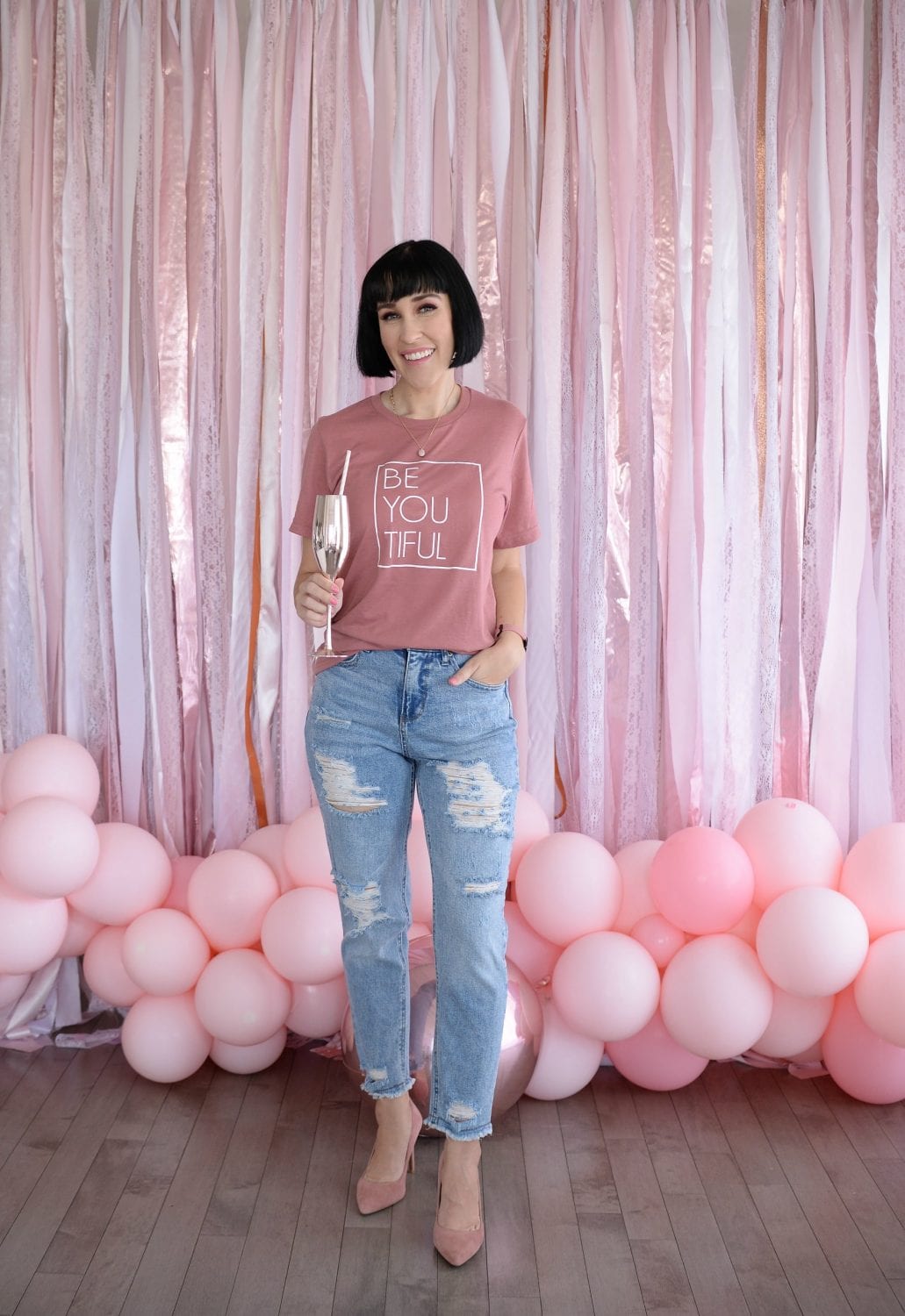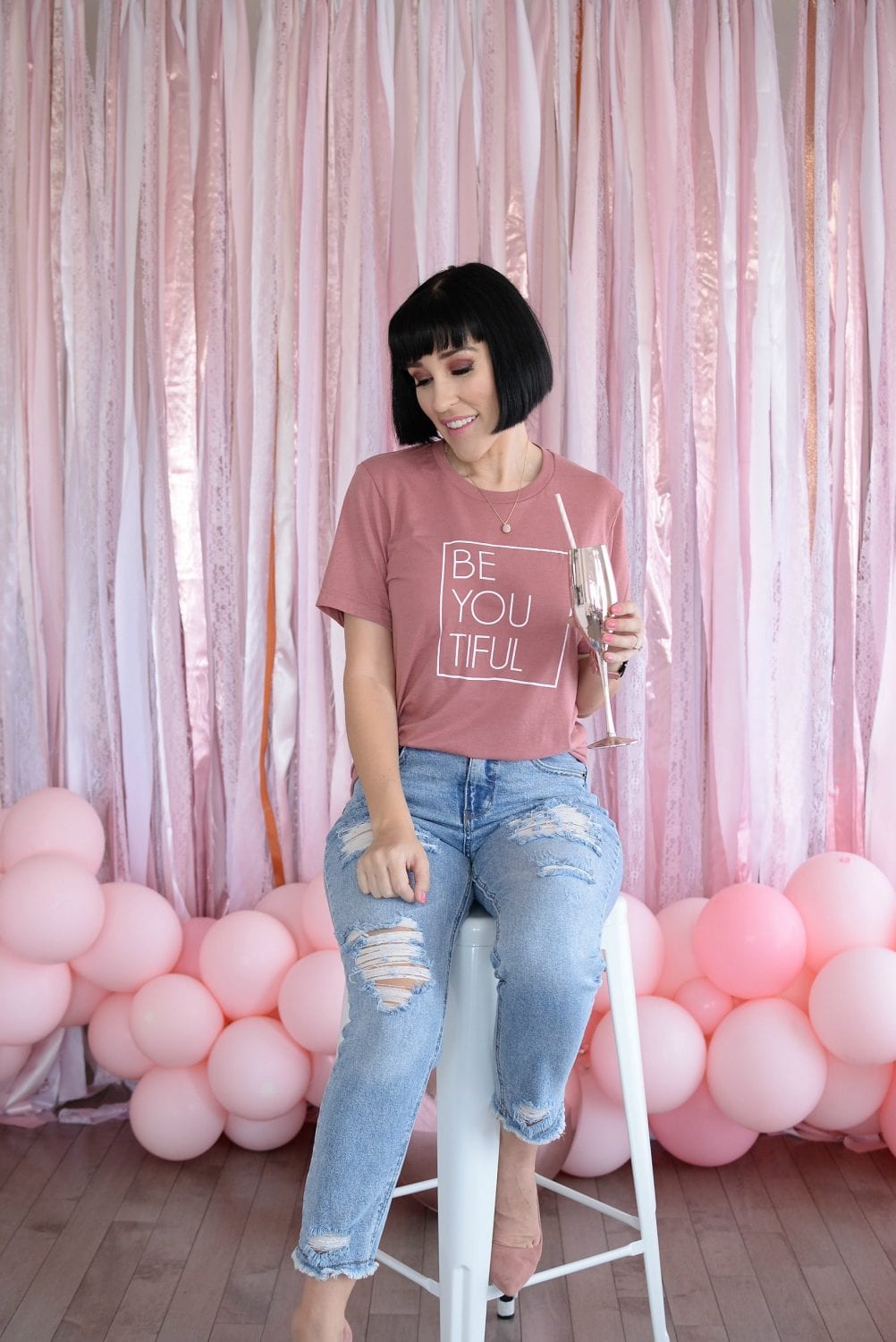 Next up, try it under a, If you have one, racerback swing dress you can easily wear that to the office. For a trendier effect, try it with a silky, slinky slip dress. Looking for a chic and stylish option, try a racerback swing dress. This is also a great alternative on days when you don't want to layer, but still looking for extra coverage. It so allows you to take a more "summertime" dress and style it right into fall.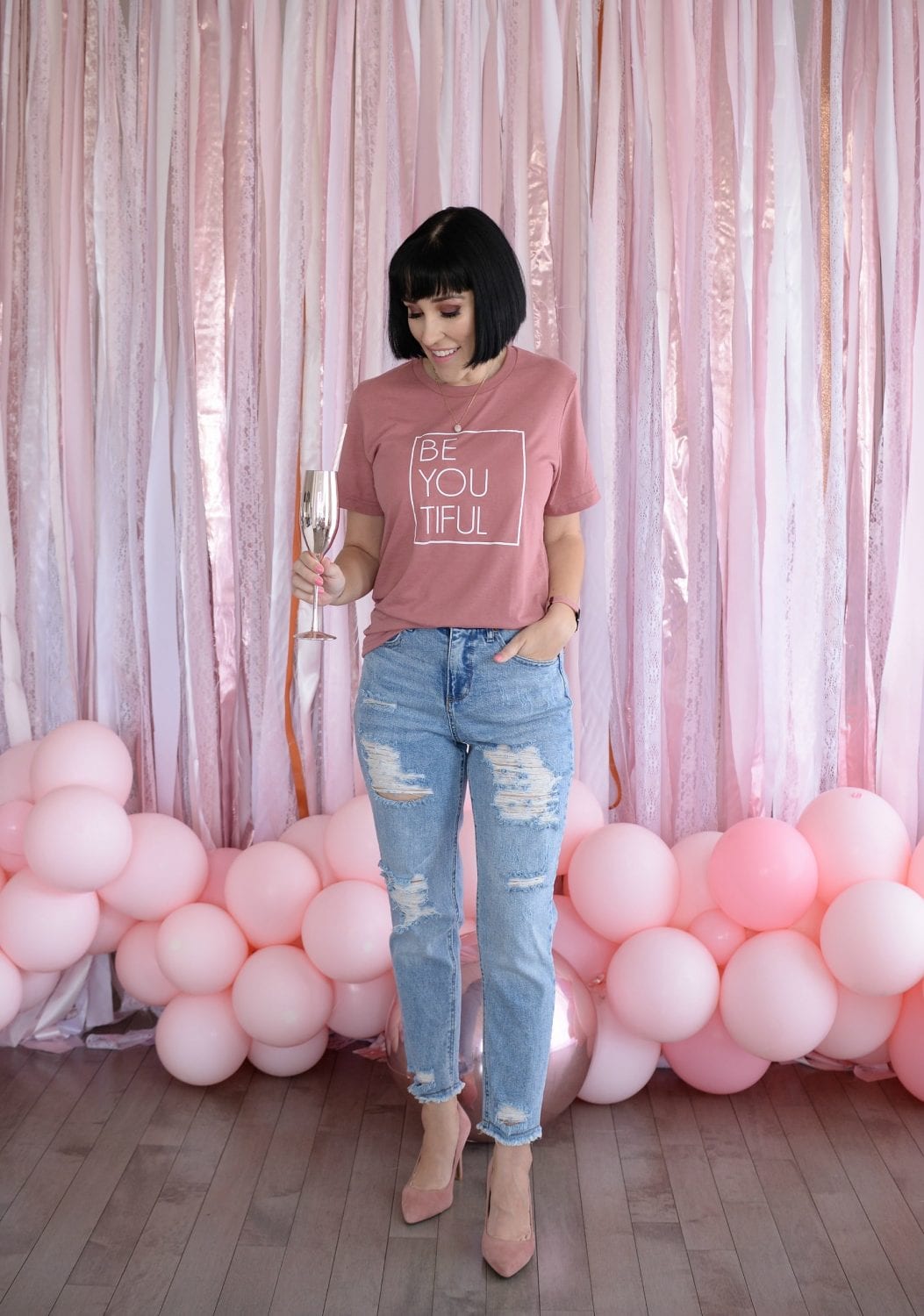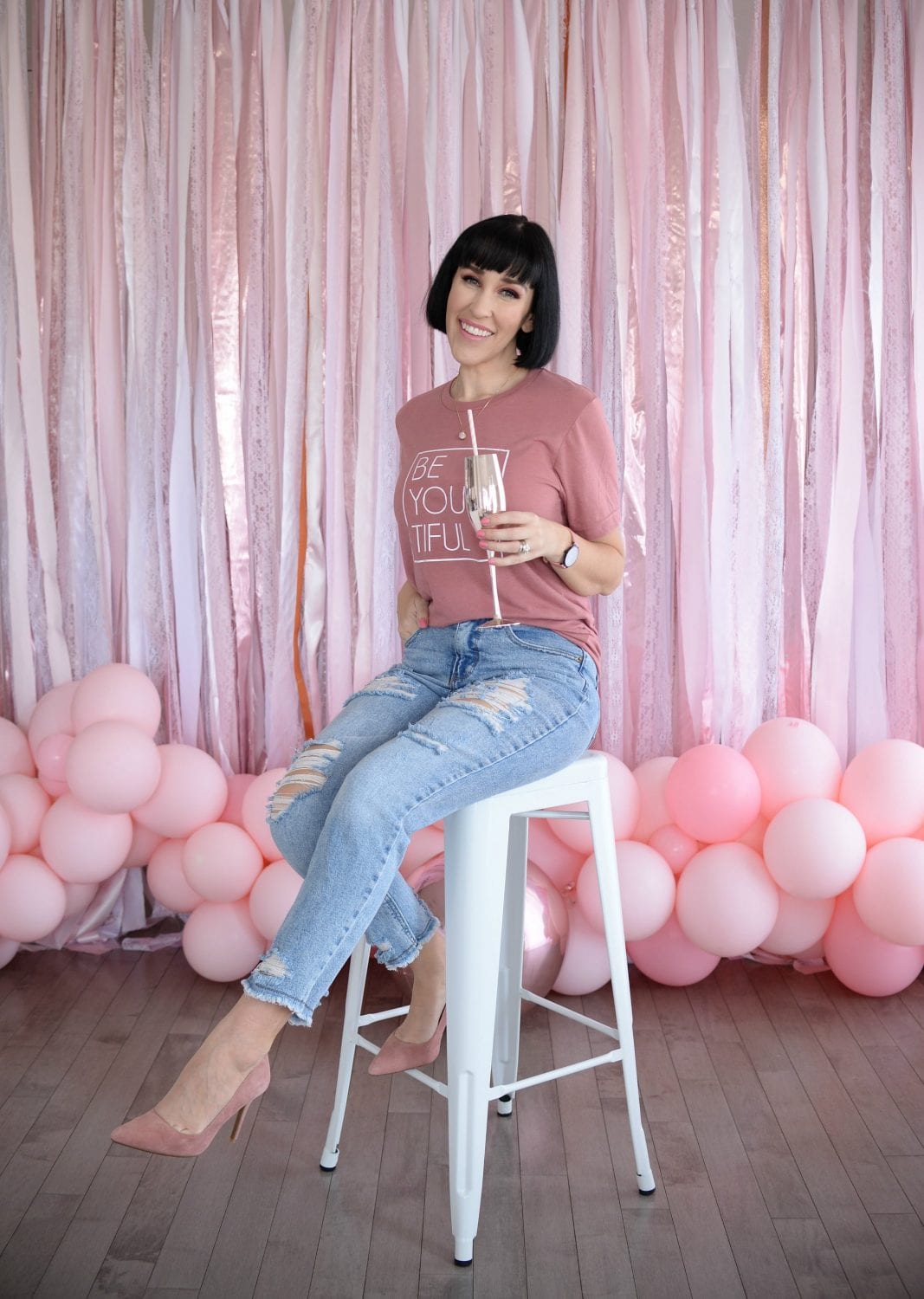 I briefly mentioned the blazer in the first option, but styling your tee with a crisp, structure blazer is a sure what to look effortlessly chic. Whether you style this blazer with a pair of dark wash skinny jeans or a straight leg dress pant, you're sure to look incredibly fashionable and put together. To help elevate your look, don't forget your favourite pair of pumps. You don't have to reach for 4" heels but adding a little height can really elongate your legs and give the illusion of a slimmer frame.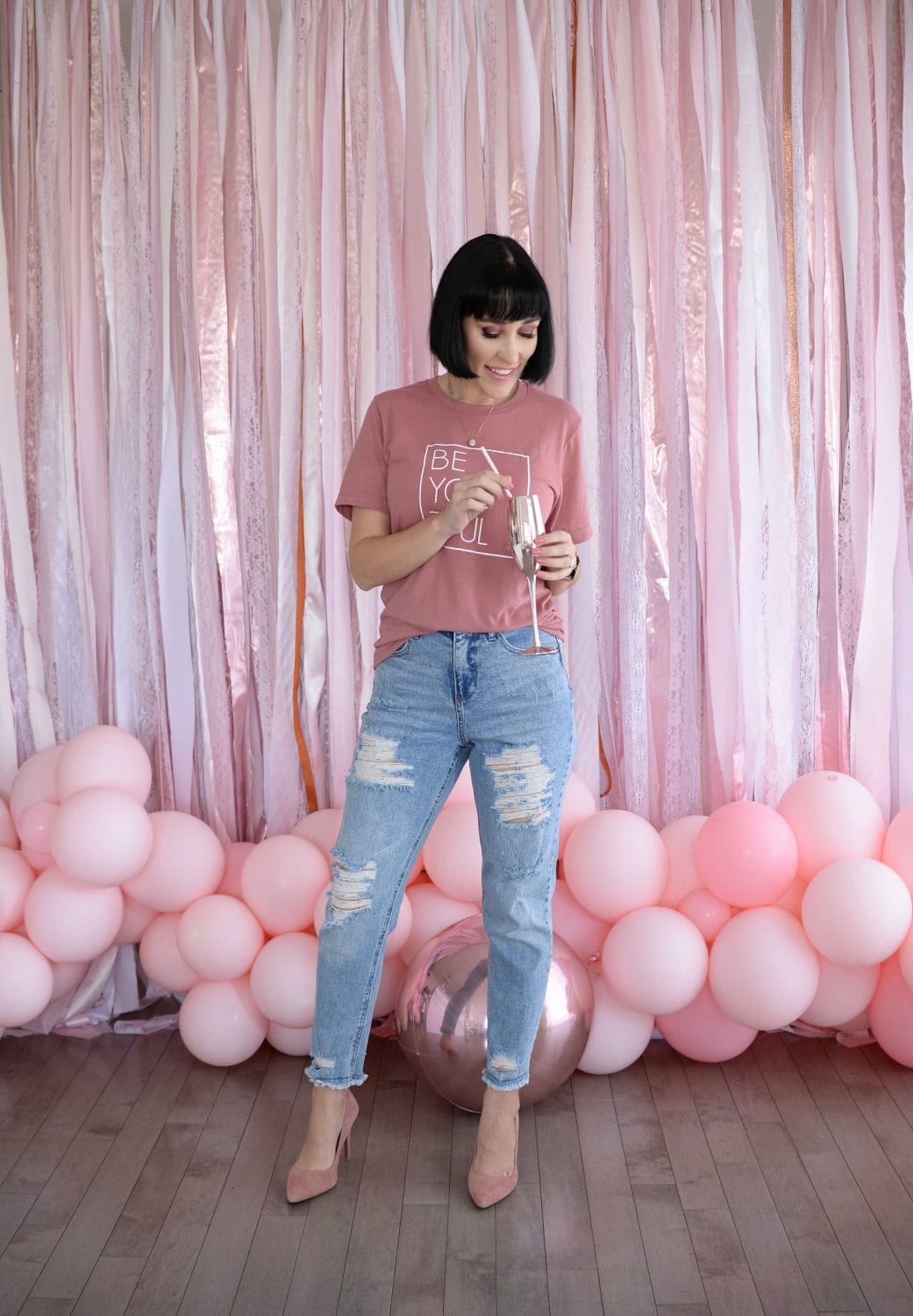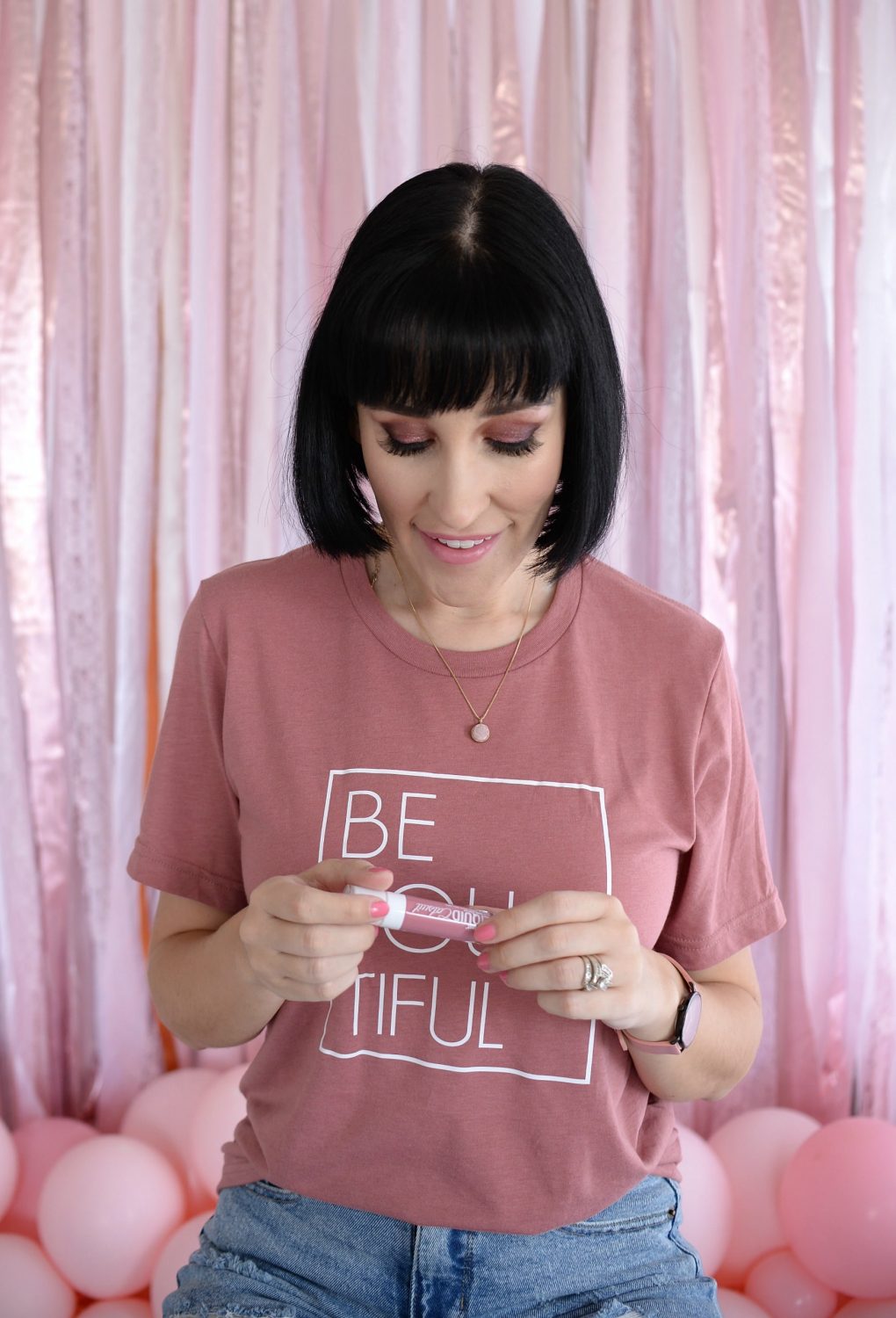 The next look is casual and simple, but I felt we need to talk about it. Try paring your basic tee with a denim skirt. I know denim skirts aren't for everyone, but the brands have listened to us, and now offer all different cuts and lengths. You don't have to have an ultra-short mini to look cute and stylish anymore. From knee-length to a midi, to even floor length, there's a cut, style, shape and length for all body types. You can toss on your fave white kicks for a laidback effect, or dress is up with a mule or kitten heel.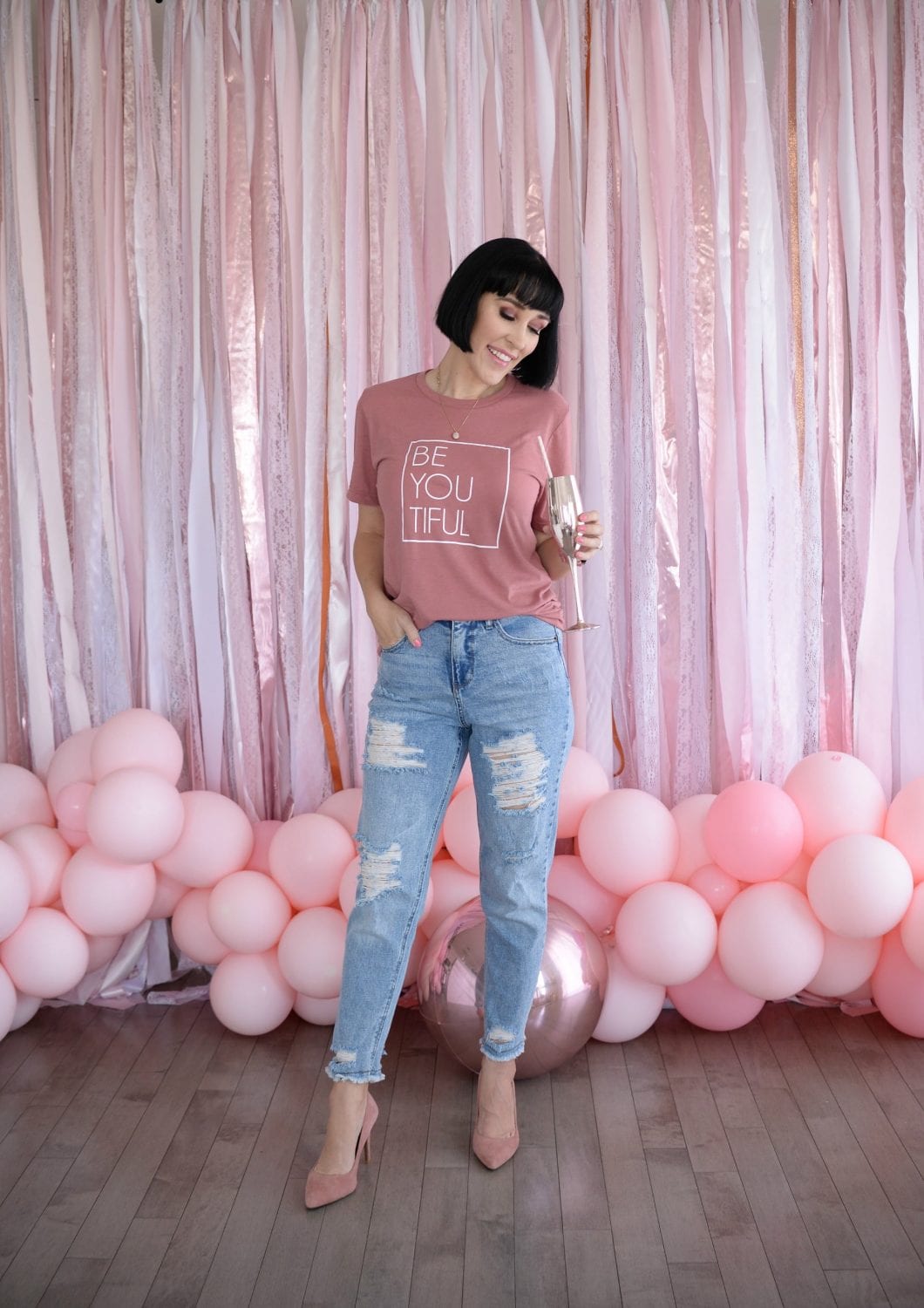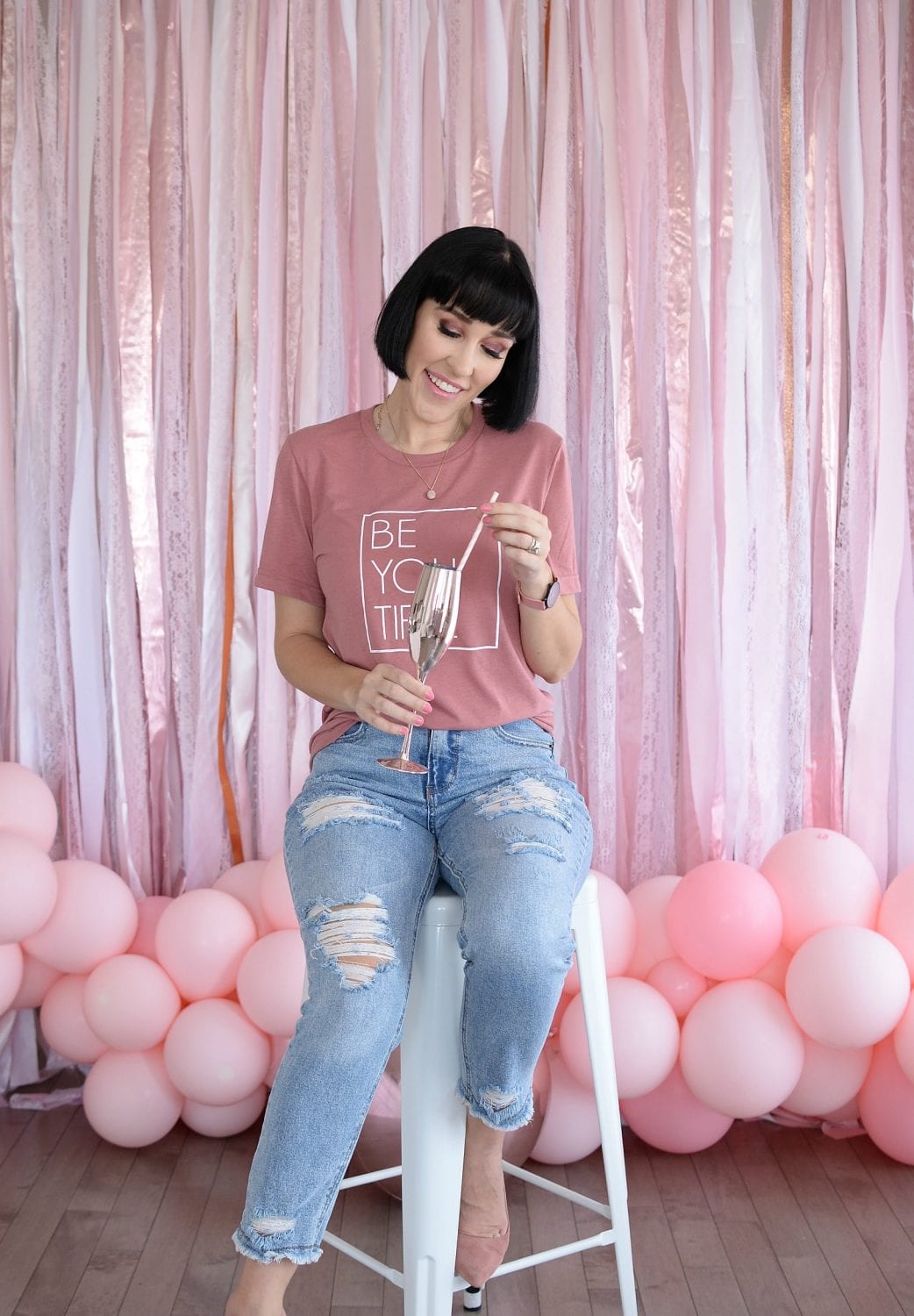 The final way is to add a bold piece of jewelry to your look. A statement necklace or bracelet can make or break your outfit. It's the difference between a finished look or one that looks like you didn't put in any effort. One of the biggest problems with a basic tee, is that it can often appear too boring. Sometimes all it takes is a good piece of jewelry to complete the look. Pay attention to the neckline of your tee when choosing your jewelry. If the tee has a low v-neck, try layering it with a long chunky necklace. If it has more of a scoop neckline, opt for a shorter, dainty piece.
What I Wore- Tee- c/o AshCo., Necklace- TJ Maxx, Watch- c/o Medium Watches, Jeans- Target, Heels- Nine West