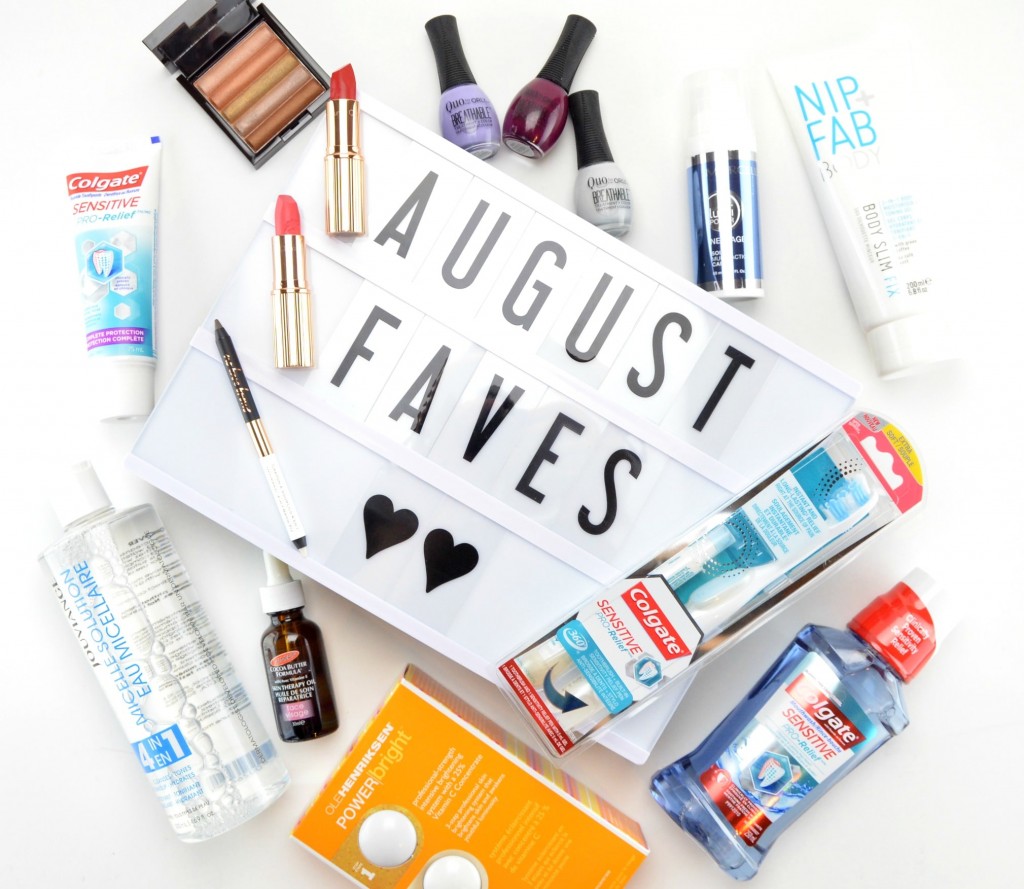 Running a fashion blog, definitely has its perks. One of them being, testing out the hottest makeup trends and new skincare and haircare products to hit the market. I'm sometimes even lucky enough to try them before they hit store shelves. With that, comes the overwhelming feeling of now being able to share everything with you guys. I've recently cut my blog posts down, going from 15 new posts a week to 11. This is in hopes to not overwhelm my readers and allow me to showcase only the best of the best. That being said, I fall in love with so many new products each month, that don't make it to the blog, that I thought I'd start to do a monthly favourite post. Each month I'll share 10 items I've been loving, that didn't necessarily make it into their own blog post.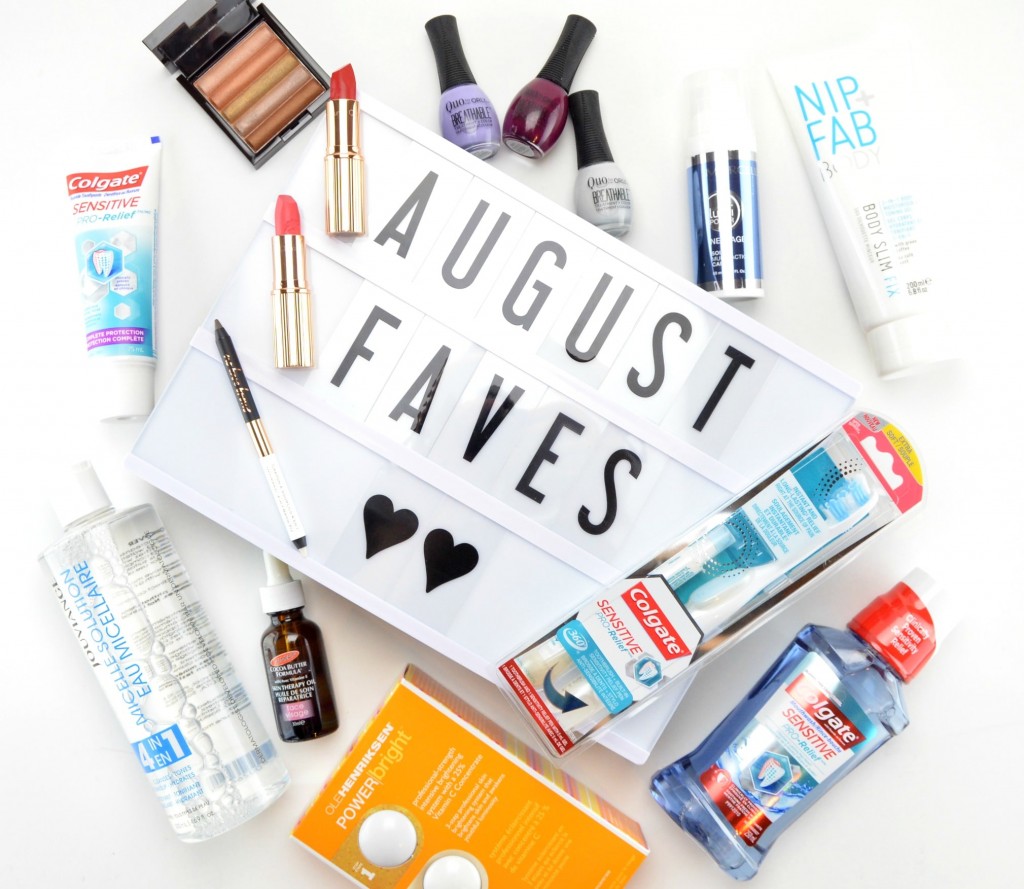 Vitamin C in so important in our daily skin care routine, and is probably why Ole Henriksen's Power Peel is the most popular and most requested treatment in his spa? The brand played on that treatment success with a new at-home 25% vitamin C–intensive treatment system. The Ole Henriksen's Power Bright Skin Treatment is a three-step brightening system that's designed to deliver maximum radiance in as little as one use. Each set comes with six treatment sleeves with three numbered pods. The first step is to apply the Truth Sugar Glow Polishing Mask, made with sugar, honey, pomegranate seeds, and citrus extracts to help exfoliate, purify, and smooth the skin. Immediately after I applied it, I could feel and see the effects. It helps to instantly polish my skin, while giving it a cleansed, super soft, visibly smooth and radiant finish. Next up, the Radiant Truth 25% Vitamin C Intensive treatment that features a high (25%) amount of vitamin C alongside moringa seed and turmeric root to instantly help to depuff and brighten. It's left on for a few minutes, you will experience a slight tingling sensation, but once you apply the Pure Truth Melting Cleanser (the final step), it neutralizes it and it's completely comfortable. I simply layer the cleanser on top of the concentrate to help activate it and enjoy a calming warming sensation. It contains vitamin C, virgin cherry, and rose hip seed oils to help cleanse the skin of impurities, leaving it incredibly supple, smooth and soft. Since it comes with 6 treatments it can last you almost 2 months when using it weekly, for only $66.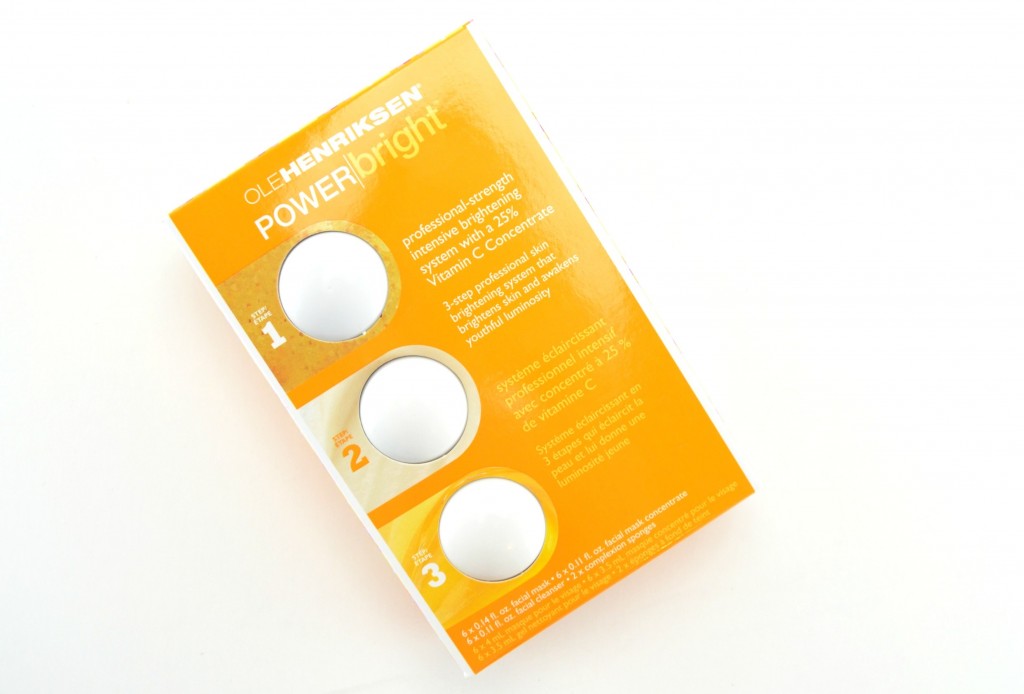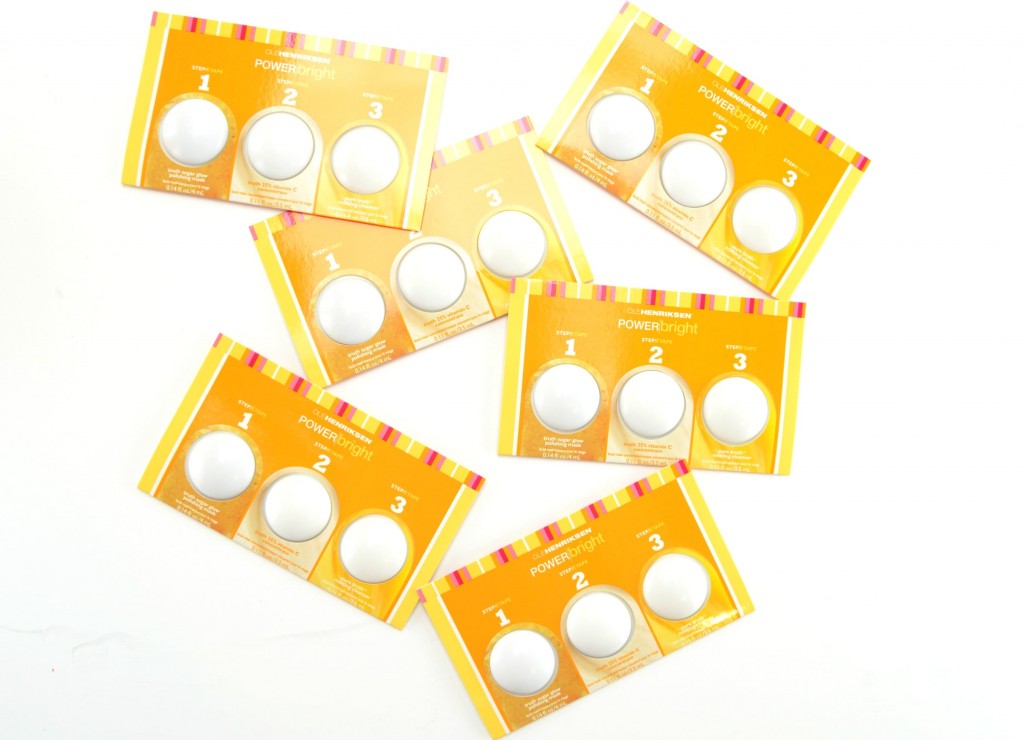 Marcelle released its very first 3-in-1 skin illuminator and radiance enhancer this month that's formulated with a unique radiance+ HA complex designed to visibly brighten, smooth and hydrate the skin. Marcelle Age LumiPOWER goes hand in hand with the Ole Henriksen's Power Bright Skin Treatments to keep skin glowing, while reducing the signs of wrinkles and fine lines. Its innovated, incredibly lightweight, gel-like, creamy texture contains plant sugar compound and hyaluronic acid for healthy, smoother, more moisturized skin after every use. Since it offers anti-aging properties that help to fight off fatigue and puffiness, I've been using it in the AM before applying my favourite primer and foundation. It absorbs into the skin within seconds, doesn't feel or look greasy or oily and also doesn't interfere with my makeup. If you're looking for that extra boost of radiance in the morning, you'll love this. It retails for $24.95.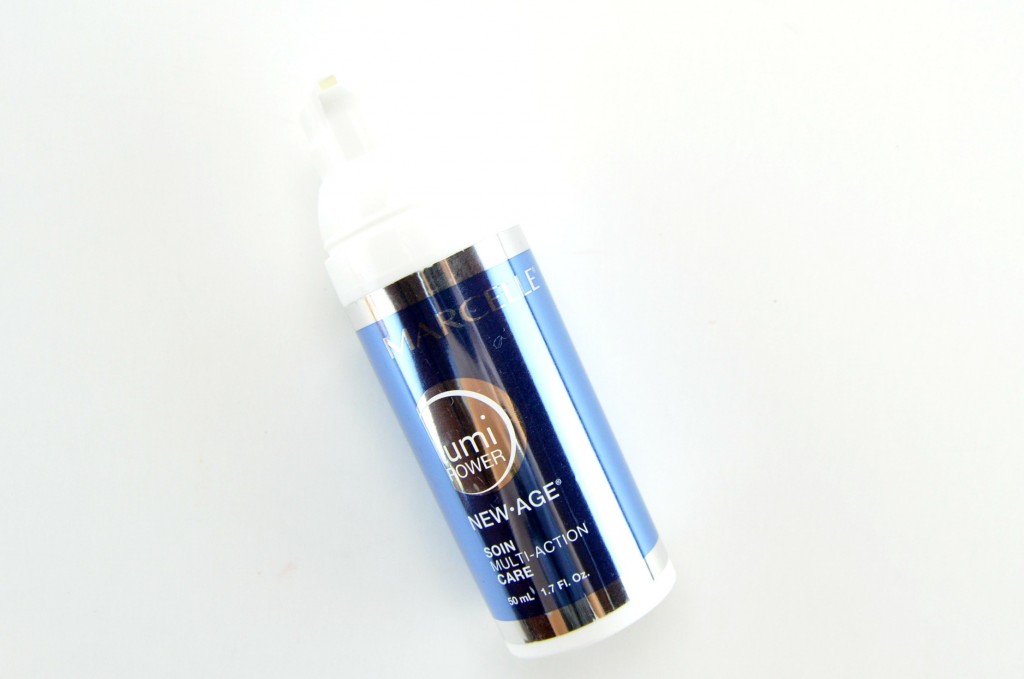 Keeping with the skincare theme the Palmer's Cocoa Butter Formula Skin Therapy Oil has been a lifesaver this month. It's formulated with retinol, vitamin C and 10 pure oils (sesame, coconut, sweet almond, macadamia, apricot, grapeseed, argan, rosehip, camelina and sunflower) to help improve the overall appearance of fine lines, dark spots, uneven skin tone and aging skin. I've been using it in the evening, I start with a few drops and rub into both my face, chest and neck. Although it doesn't absorb immediately, about 10 minutes, it's incredibly lightweight, doesn't stain my sheets and doesn't cause breakouts like some other oils I've tried in the past. It has a delicate rose scent that I find quite soothing and relaxing before bed. I haven't seen a decrease in fine lines, but it helps to keep my skin incredibly hydrated, soft and smooth. It retails for $9.99.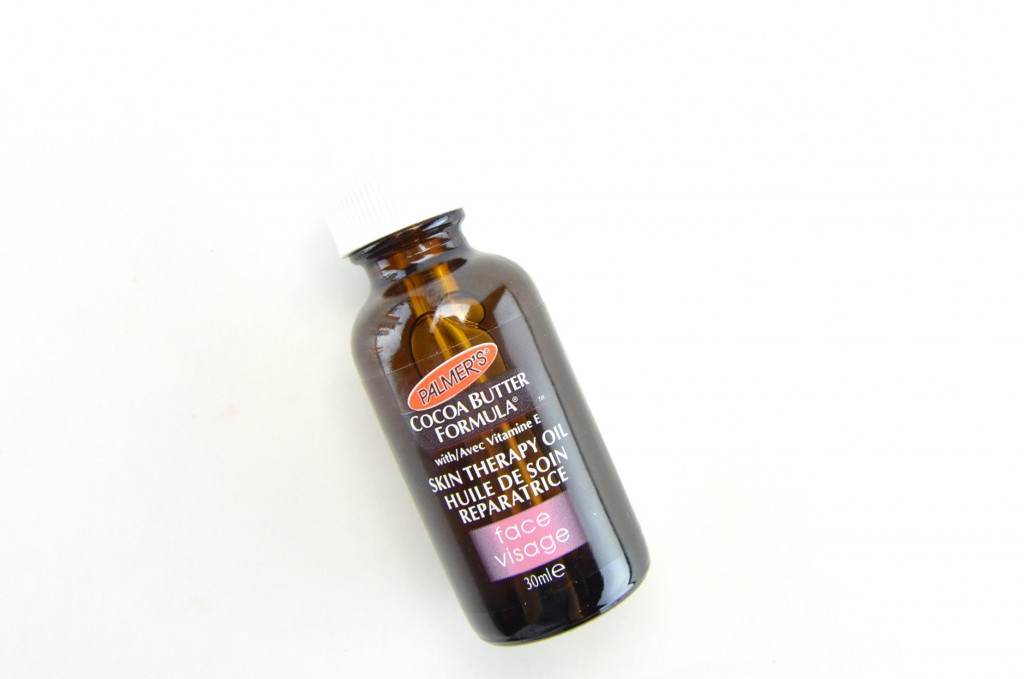 On days when I'm feeling extra lazy or just don't want to fuss with a ton of products, I've been reaching for the Jouviance Micelle Solutions 4-in-1 Cleanser that's designed to cleanse, remove makeup, tone and hydrate. This baby does it all and now comes in a jumbo size format that ensures you'll always have a squeaky clean complexion. Like all gentle soap-free cleansers this one instantly cleanses the skin of all daily dirt, oil, grime and makeup without having to rinse with water. It's perfect for the girl on the go and is gentle enough for all skin types. It's formulated with soothing agents that help to prevent irritation and doesn't sting the eyes. It doesn't leave the skin feeling tight or dry, nor does it leave behind a greasy residue. I've been using it non-stop, both day and night, it's the perfect quick and easy summertime solution to get an incredible fresh and clean finish. It retails for $29 for 500ml.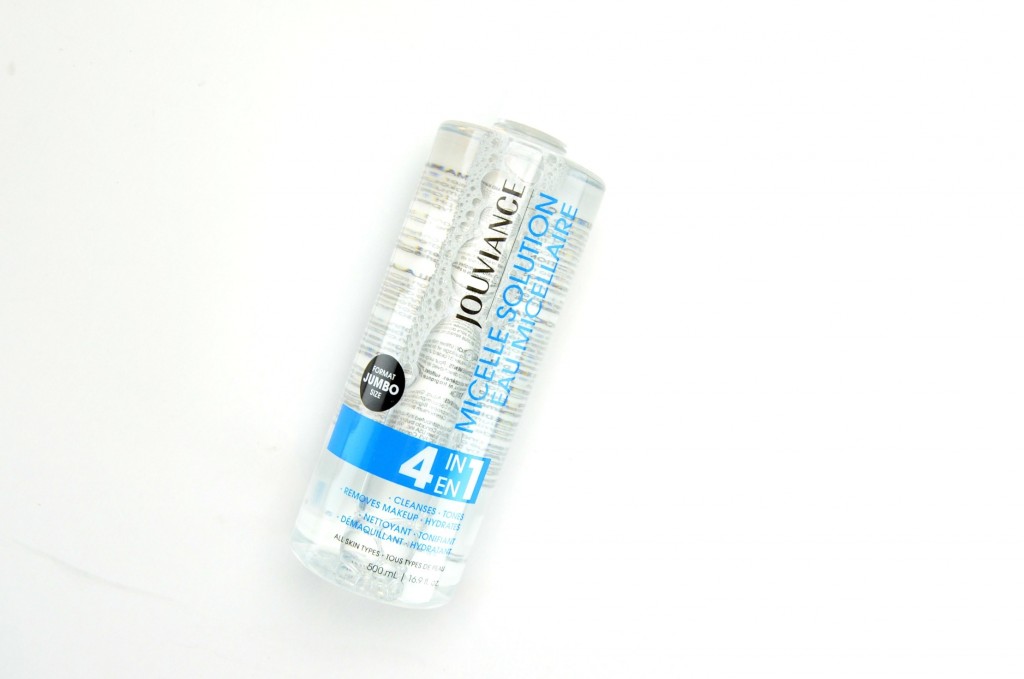 After a hot shower or bath I've been reaching for the Nip+Fab Body Slim Fix 2-in-1 Body Moisturiser & Toning Gel. Although it's designed to help improve the appearance of body contours for a firmer, slimmer appearance, I've been loving it for its hydrating benefits. I don't know if I've really seen a difference in overall toning, I have, however, seen a huge improvement in my hydration levels. It contains caffeine extract that helps to improve skin tone and texture, a unique ingredient that I haven't seen in a body lotion before. Because it's formulated with cocoa butter, it not only has a delicious scent and aroma, it helps to immediately soften and smooth the skin.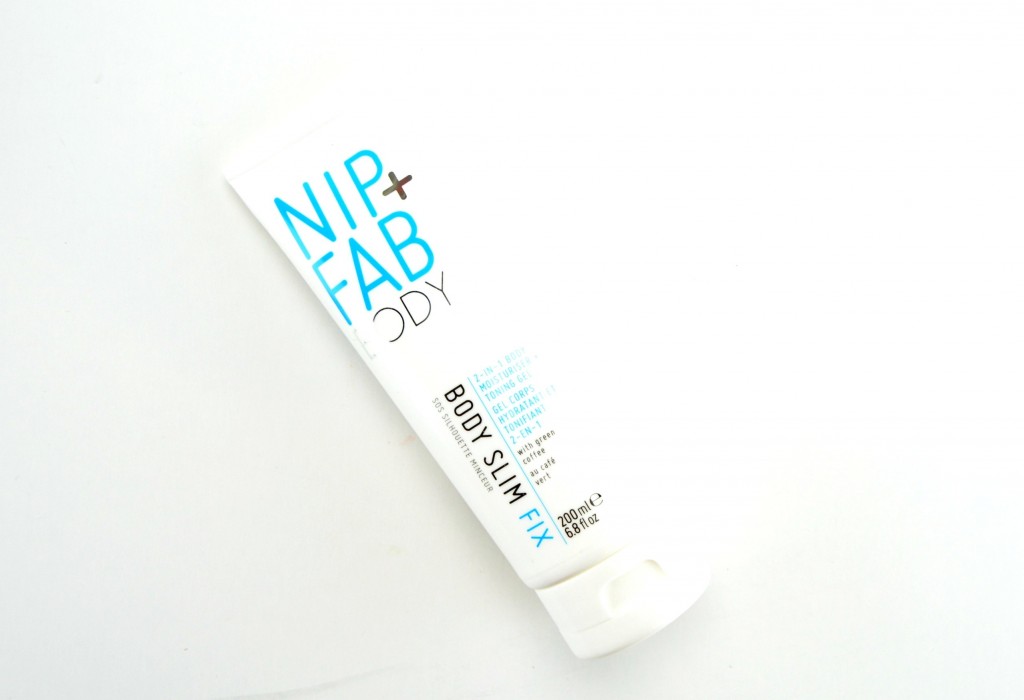 If you follow me on social media, you would have seen that I had gum grafting and a frenectomy done at the end of July. I wasn't able to brush my lower gums for over 4 weeks, and because of that, I was put on special mouthwash. It quickly destroyed all my taste buds and I wasn't able to enjoy the soft foods that I was allowed to eat. I quickly turned to the new Colgate Sensitive Pro-Relief 360 Toothbrush as I knew its incredible soft bristles would be gentle on my gums. It also comes with a sensitivity pen that helps shield the exposed nerves to create a seal against sensitivity pain. It was super easy to use, just brush, protect and go. I paired it with Colgate Sensitive Pro-Relief Toothpaste that helped to reduce and repair sensitive teeth overtime, along with fighting cavities, plaque, stains. I love that I can use it several times a day when I'm looking for fresh breath and healthy gums. Finally, I've been using Colgate Sensitive Pro-Relief Mouthwash about 6 times a day (only because I can't brush properly) and the dentist recommended me using it every 4 hours. Did you know mouthwash only fights against bad breath for upwards of 2 hours max? Either way, I love that this one didn't sting, burn or irritate my mouth, yet kept it feeling fresh and clean for hours on end. If you're looking for a gentle brand to keep your sensitive teeth fresh, clean and healthy, these 3 products work amazing together and range from $4.62 to $14.83.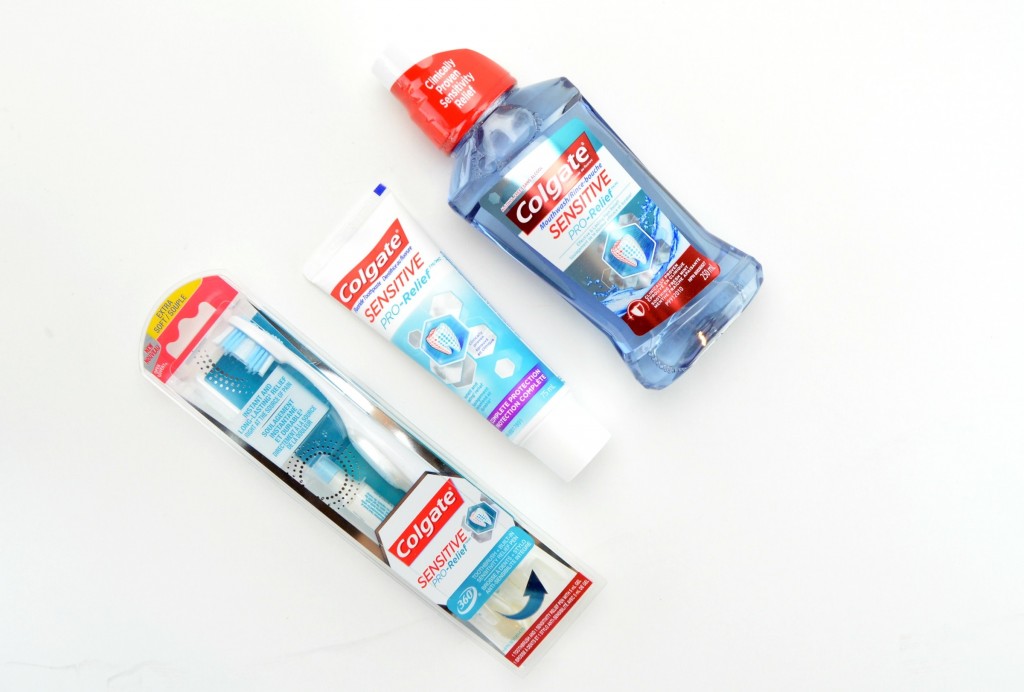 I'm no stranger to Know Cosmetics, the No Bleeding Lips Secret Lip Liner is one of my fave products as it not only helps your lipstick from bleeding and feather outside the line, and its clear formula makes its universal for all shades. No Bare Brows is the latest addition to the brand and is designed to transform brows from bland to beautiful. This 4-in-1 product features a universal brow colour on one end and an invisible taming wax on the other. It also features a built-in sharpener and brush to ensure all your brow products are conveniently packaged together. For those with blonde and taupe tones, you can apply a light application, but is easily buildable for those with slightly darker brows. I love that it's customable, allowing me to achieve the colour I want in a single step. The wax is excellent at not only defining my brows, but it helps control fly-a-ways and keeps my hairs locked in place all day. It retails for $24.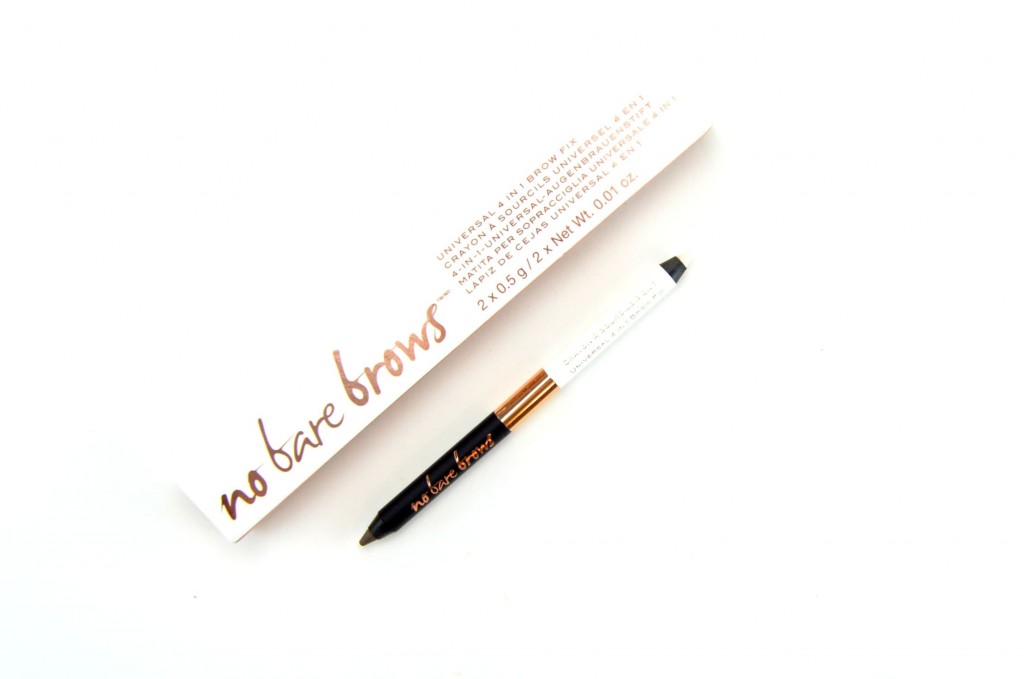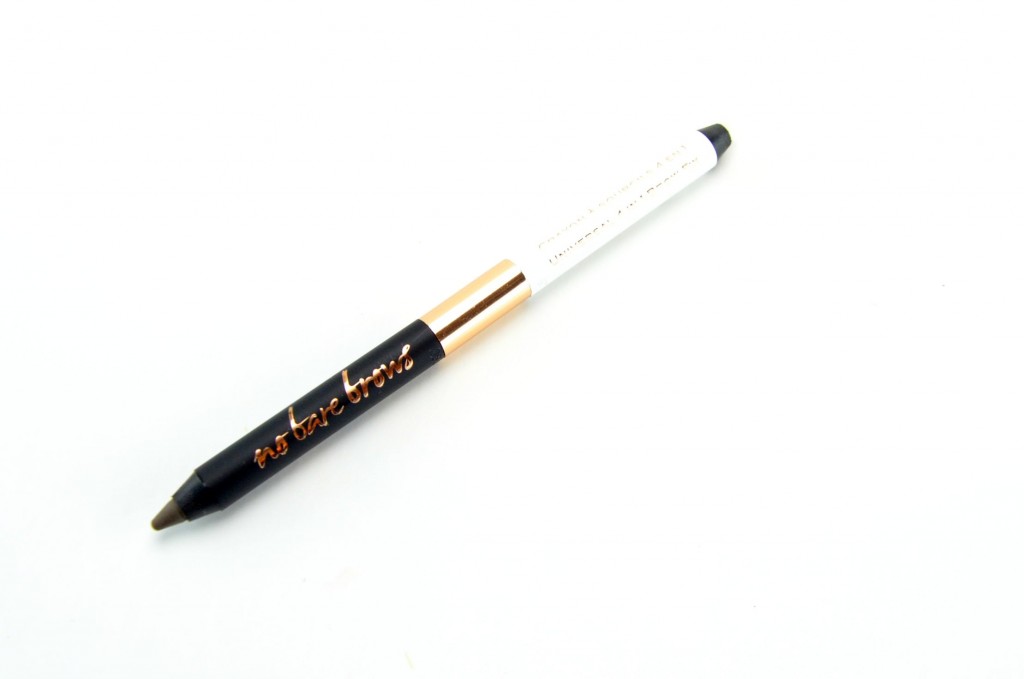 Strobing is still a huge trend and for those a little intimidated by this technique, Avon has released a product to make the application process a breeze. mark. Touch & Glow Shimmer Cream Bars Natural Glow is stunning neutral palette that contains 5 shimmery nude shades to help create a soft, natural highlight and strobing glow to your complexion. On a small angled kabuki brush swirl all the colours together and then place the brush at the tip of your cheekbones and sweep upwards to your temples. You can also apply it down the centre of your nose and chin, and with a slightly smaller brush, along the brow bone and cupid's bow. You'll instantly achieve a radiant glow with less products used for highlighting and contouring. It retails for $20.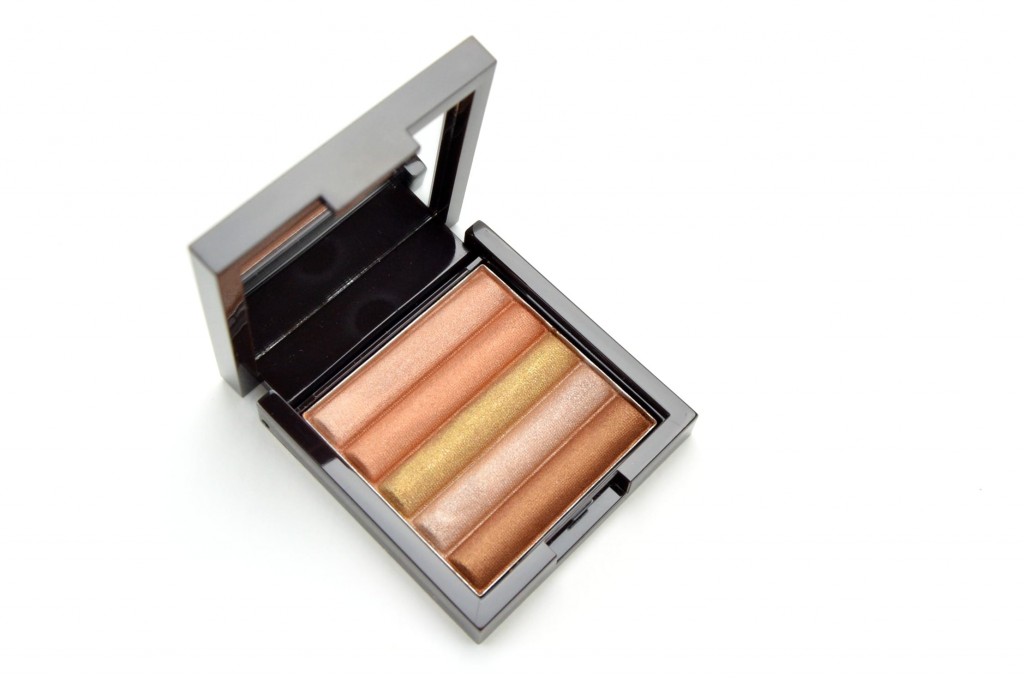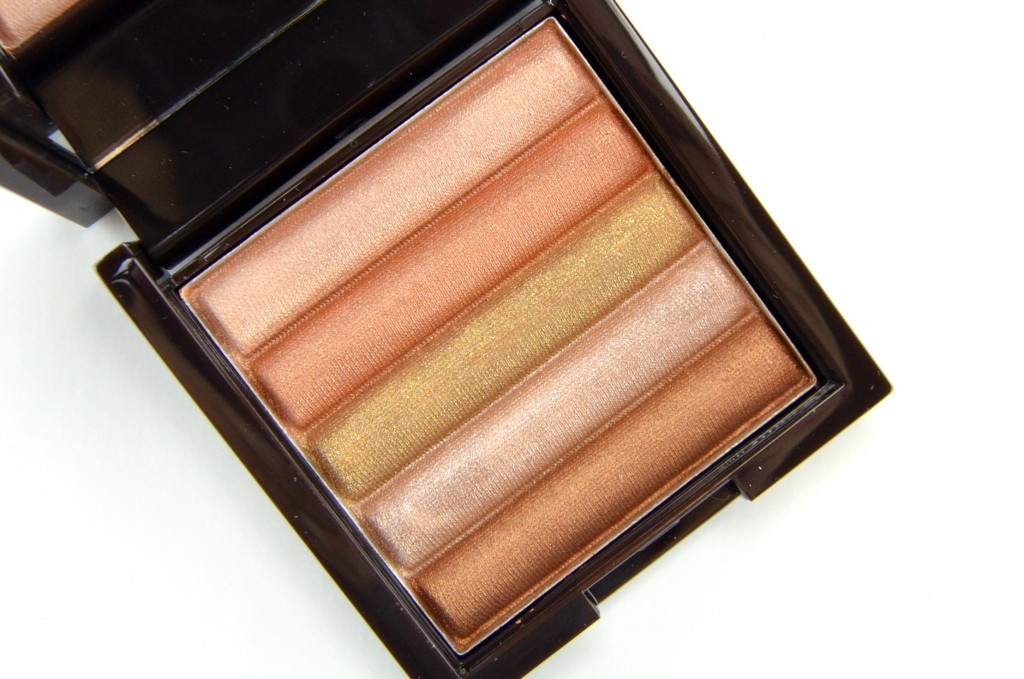 For the month of July and August for every Charlotte Tilbury Hot Lips Lipstick that was sold, $2 was donated to the Women for Women International, a foundation that supports women survivors of war in places like Afghanistan, Democratic Republic of Congo, Kosovo, Nigeria, Rwanda and South Sudan. The #LipstickConfidence campaign was created to help rebuild the confidence of women around the world who have suffered the unimaginable. Together we can change the world, one woman and one lipstick at a time. It was also in collaboration with 12 strong and powerful women, Miranda Kerr, Nicole Kidman, Salma Hayek, Kate Bosworth, Cindy Crawford and Kim Kardashian-West, to name a few, and each shade name and colour represents that incredible woman.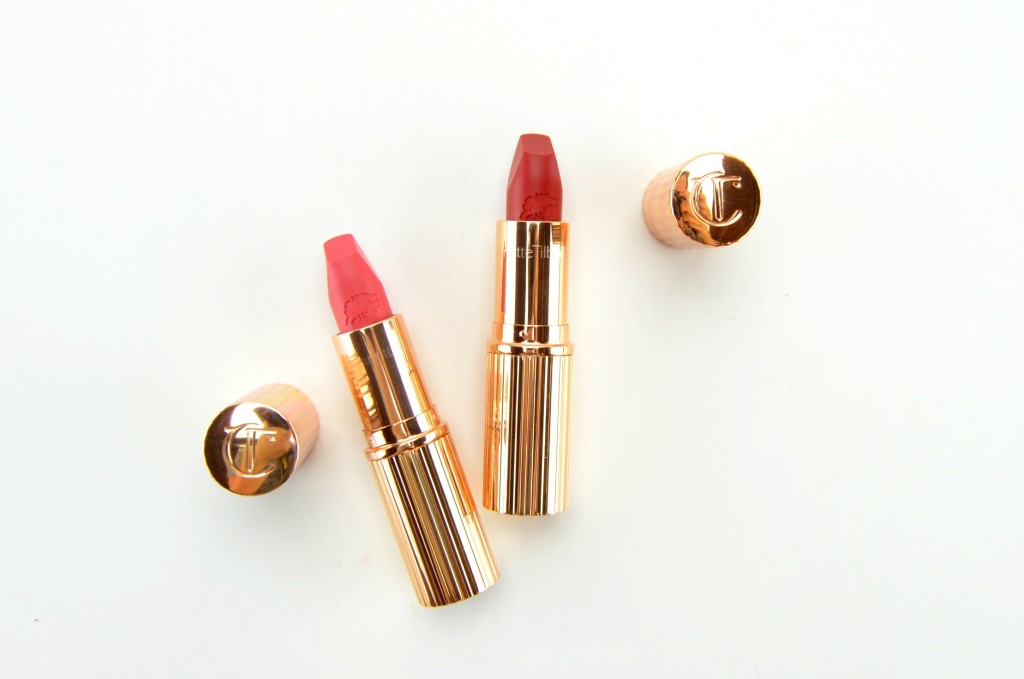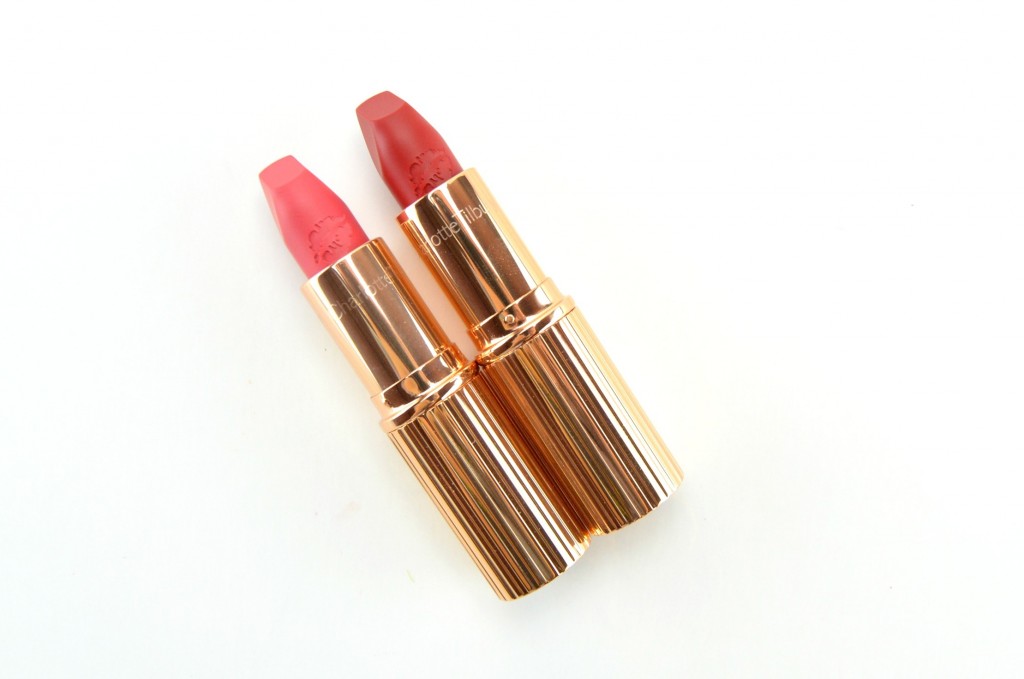 Charlotte Tilbury Hot Lips Lipstick in Miranda May and Carina's Love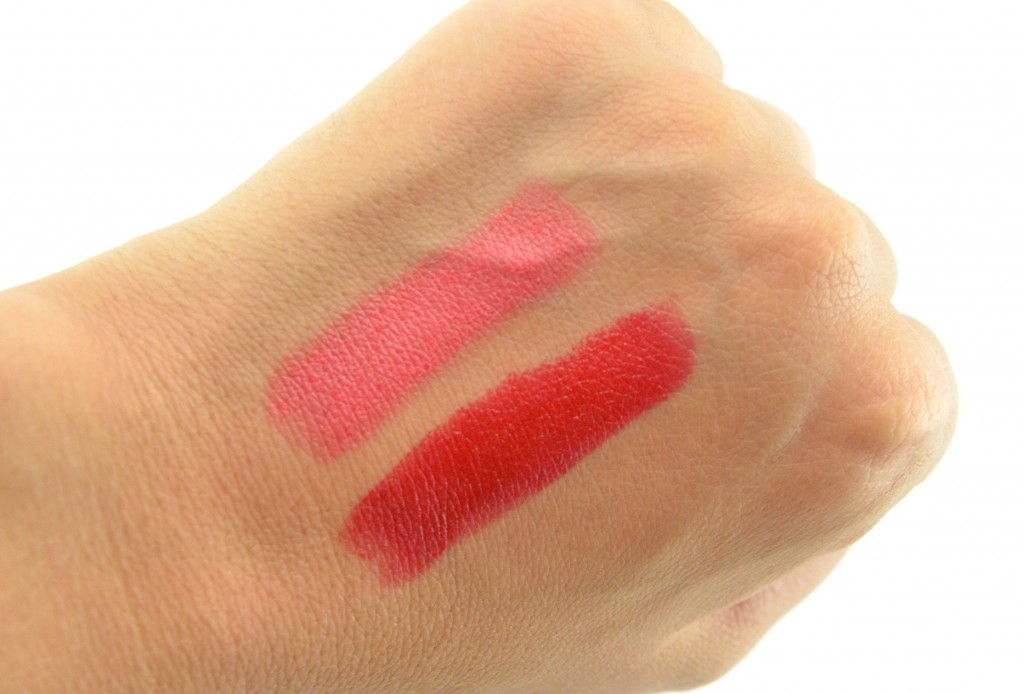 I've talked about it time and time again, I don't have the strongest nails, nor does nail polish adhere to my nails without chipping after a day or two. The new Quo by Orly Breathable Treatment + Color is a new collection (of 18 stunning shades) designed help promote healthy nail growth while providing colour. We all know how important it is to allow our nails to breathe and take a break from polishes, but nail enthusiasts like myself, can't even imagine going a day or two without our favourite shade on, let alone weeks. This new technology allows for oxygen and hydration to pass through your nails, increasing thickness and helping to heal damaged nails. Its innovated formula, with a unique blend of argan oil, vitamin B5 and C, help to not only add shine and adhesion benefits without the use of a top or base coat, it also helps to stimulate nail growth. The colour also seems to stay on longer, I have no problem getting a solid 5 to 6 days before fading or chipping occurs. It retails for $10.99.