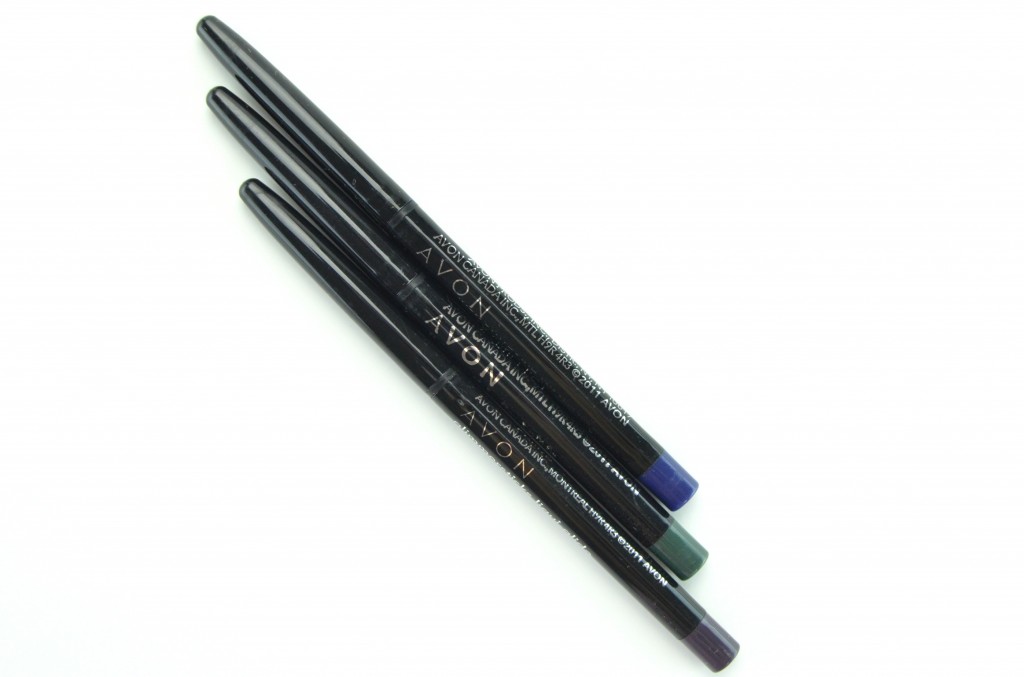 Navy and Jade
Avon has released 2 new shades to their already popular Avon Glimmersticks Liqui-Glide Eye Liner lineup. These 2 shades are the hottest colours in eyes for summer, in navy and jade. These claim to provide the look of a liquid eye liner with the ease of a pencil. It has an incredibly smooth and soft formula in a pencil format, for precise and easy line definition, each and every time. These also claim to be long-wearing, smudge resistant and also water-proof.
The texture of these Avon Glimmersticks Liqui-Glide Eye Liner are exactly as they claim, probably the creamiest pencil I've tried. In fact, they're almost too creamy. If you're not careful, or if you rush the application process or push down too firmly, the tip will break off. It does glide across the lid like a dream, but because it's so soft and velvety, it does have the tendency to skip a little. It also takes a few minutes to completely set and dry, but once it does, it isn't budging for the entire day.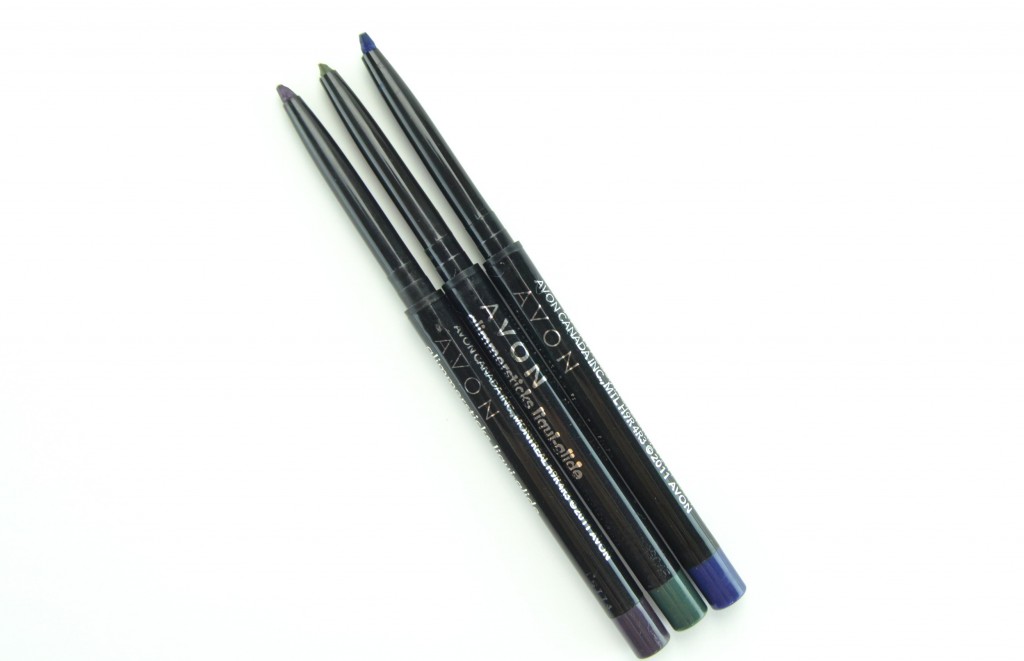 I highly suggest only twisting up the tiniest amount of product at a time, just enough for a single application, otherwise it will definitely break. The pigmentation is outstanding though, so it's worth a little fussing with. These are a one swipe application pencil. You'll achieve true opaque, intensely crisp and bold lines in a single stroke. No need to go over the same line twice. Although it does skip a little, if you move too quickly, but it doesn't tug or pull on the lash line. I can't see these lasting too long in the waterline or tightline though, these are best saved for the lash line. Navy and Jade are added to the Black, Black Plum and Brown collection and retail for $9.99 each.