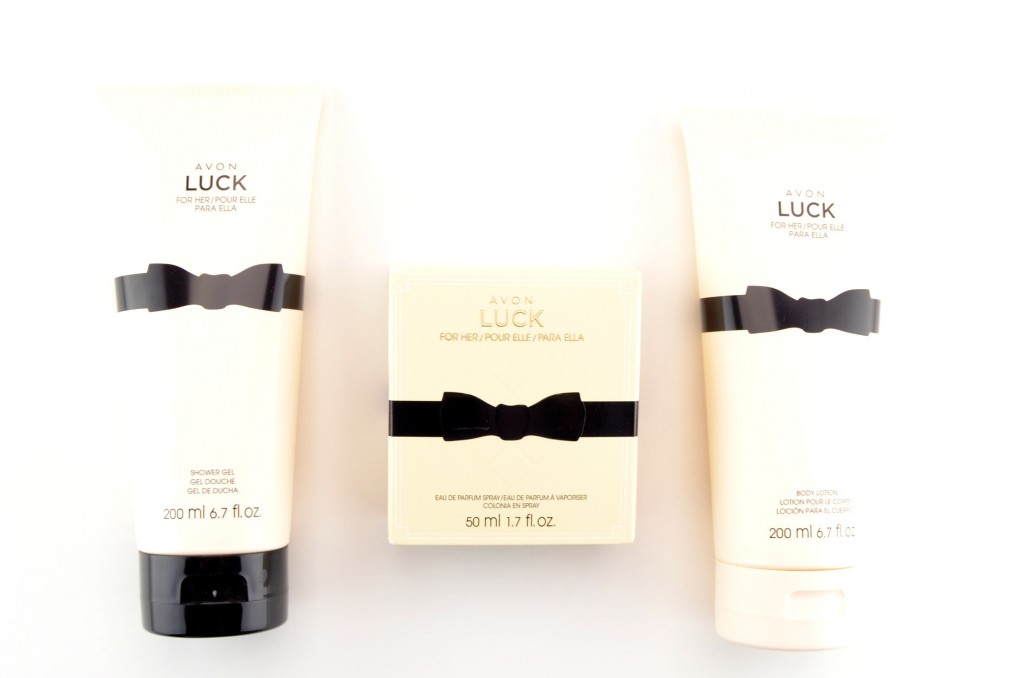 Create your own luck

Dare to open the door of infinite possibilities with Avon Luck, the new evocative and sophisticated fragrance for him and her that helps celebrate life's lucky moments. International tennis sensation Maria Sharapova has joined forces with Avon to be the new face for Avon Luck. "I am excited to represent Avon Luck, a fragrance that reminds us to savor and truly enjoy our triumphs. I always say the harder you work, the luckier you are because you strive for bigger goals. I love being able to partner with a company like Avon that empowers women around the world to accomplish their dreams." says Sharapova.
Avon Luck for Her is a sparkling fragrance for the woman fortunate in love and life. The luxurious fragrance instantly seduces with dazzling notes of Bergamot Italian Orpur and bursts of luscious Red Currant and Red Berry blended with velvety floral hearts of Red Rose Petals and Night Blooming Jasmine. It also contains creamy vanilla accents of Queen of Night Scent Trek, Golden Caramel-Amber Accord and delicious Velvet Sandalwood and Vanilla Absolut.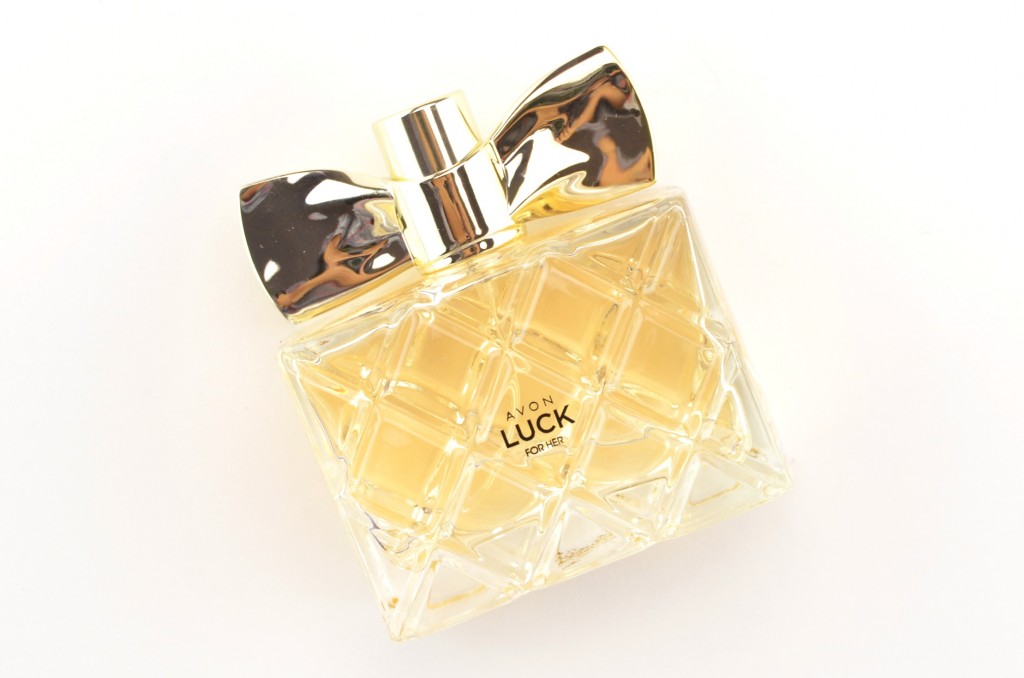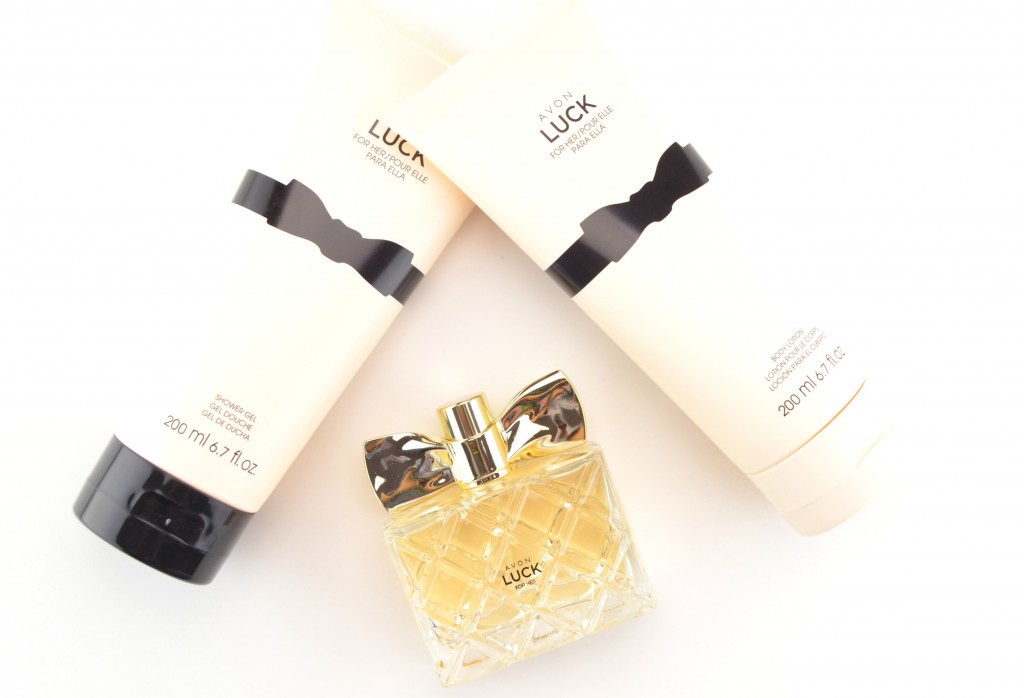 Celebrate your lucky moments from day to night with this long lasting fragrance that starts off very sweet and delectable. Its fruity notes of raspberry reminds me a lot of cotton candy, but quickly settles to a drier, richer floral scent. Within an hour the creamy dry down notes of sandalwood and vanilla take over, giving it a super sexy and seductive scent. It reminds me a lot of Lancome La Vie est Belle or Bath and Body Works Forever Red, but at a lower price point. It retails for $35 for 50ml.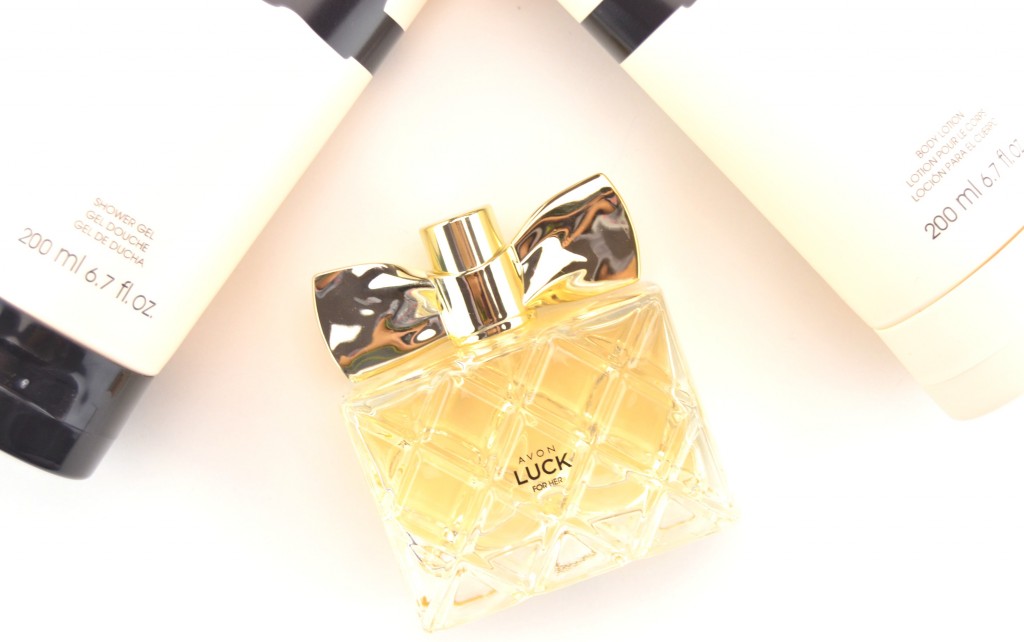 Also in the collection is a shower gel and body lotion that will enhance your perfume experience and make the scent last even longer. This entire collection is coming to you mid-November.