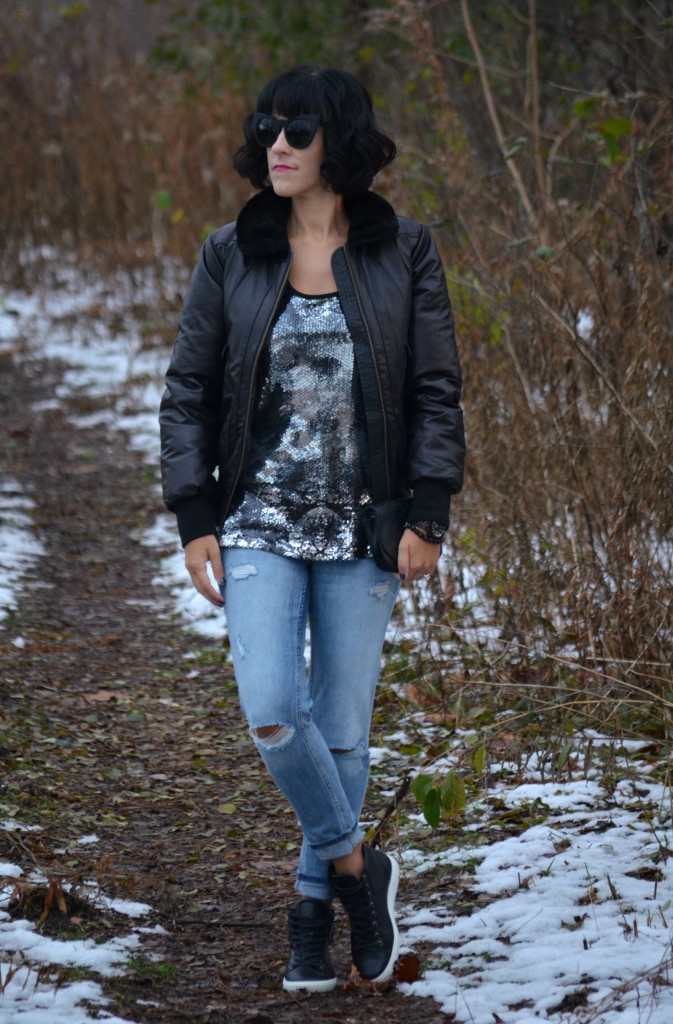 With the weather finally starting to feel like a true Canadian winter, and playing off the success of my 7 days of Hush Puppies showcase, I thought this would be the perfect week to start coat week. I will be sharing with you my must-have jackets of the season this entire week, so be sure to follow along. These will be sure to not only keep you warm this winter, but stylish too. Did you catch yesterday's post on Noize?
Every winter, as the temperature drops, I dread having to put away my leather jackets. Now, thanks to CMFR, I don't have to. The name sells it all, it stands for Cold Manufactured and designed right here in Canada. The brand knows all about our infamously frigid temperatures and prides itself on combining high function with high fashion. Each coat is created with the cold in mind and with calculated expertise that delivers high quality, durability and style. It withstands the harsh conditions of life up North, but with a sophisticated, chic and on trend style.
The CMFR bomber jacket is a little badass, while still staying chic and wearable for everyday use. It's extremely lightweight, yet incredibly warm and breathable. It features smooth calf hide leather, 90/10 white duck down with 620+ power fill and an Australian sheepskin collar. Talk about high quality material.