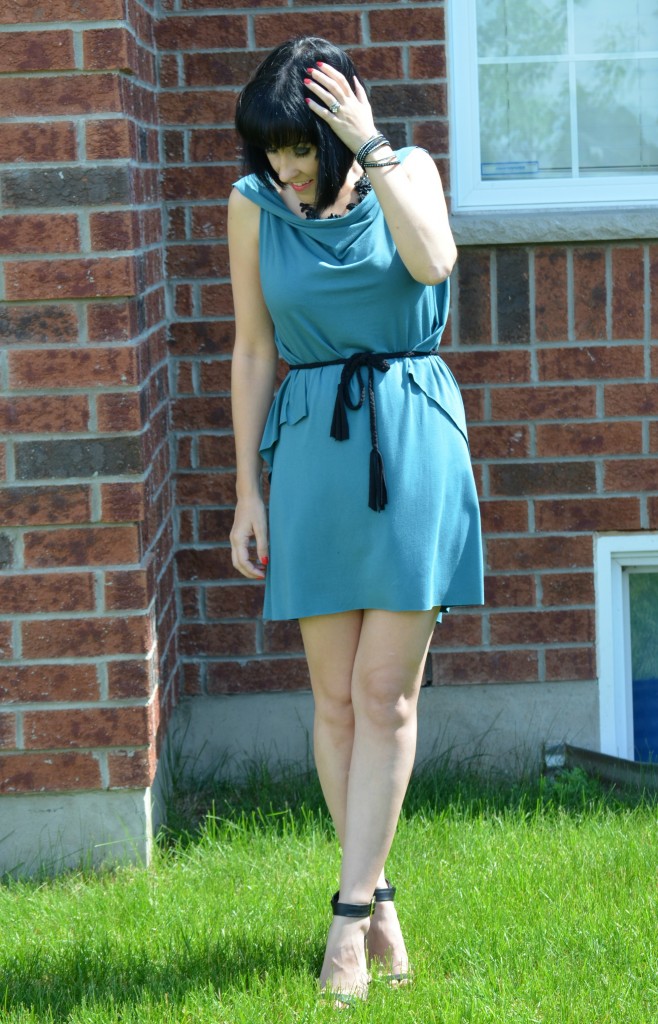 Designer pieces for less

I'm all about supporting local designers, but it often comes with an expensive price tag. In efforts to help support local boutiques and independent designers, eBay Canada launched a new boutique featuring stunning pieces from Canadian designers at a price everyone can afford. From June 9th to June 30th, eBay has teamed up with Toronto fashion boutique, Coal Miner's Daughter, to feature handmade designs from Jool Clothing, Jordan de Ruiter, Haller, Sara Duke, 3rd Floor Studio and Norwegian Wood. Best part, everything is under $90 and free shipping Canada wide.
There's a total of 7 different pieces in the Boutiques on eBay Canada collection, the Sheer Lady Tee by Sara Duke, Half Circle Skirt by Sara Duke, Gold Tone Metal Earrings by Norwegian Wood, Bee Print Bustier by Jordan de Ruiter, Upcycled Denim Vest by Jool Clothing, Isabelle Dress by Haller and of course the Elin Dress by 3rd Floor Studio, which I'll be styling below.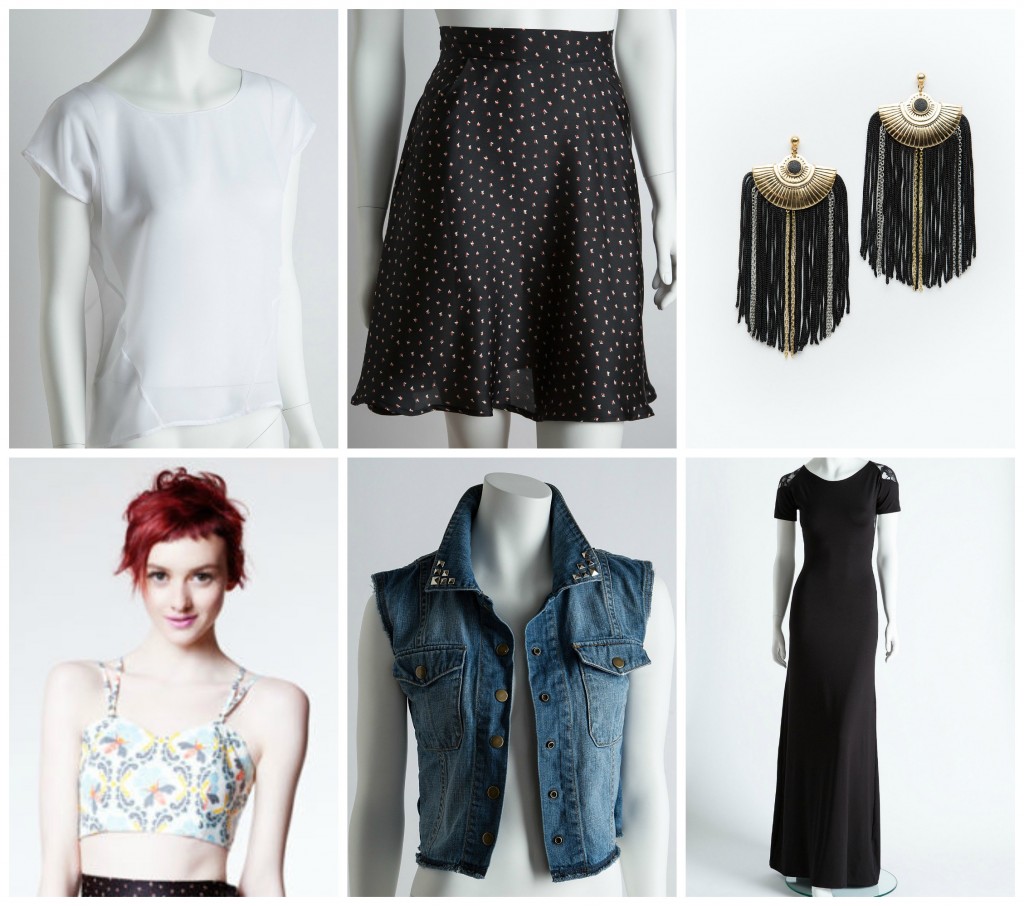 Today I'm styling this stunning, muted teal, Elin Dress by 3rd Floor Studio. This eco-friendly (bamboo of rayon and spandex) convertible jersey dress can be worn several different ways, a cowl neck, as shown in my pictures or with a deep V in the front or back. It comes with a matching and contrasting braided belt and one size fits all. It's lightweight, breathable, easy to wash and even easier to style. This dress can effortlessly take you from a day at the beach (when paired with sandals) to a night on the town (with a killer pair of heels).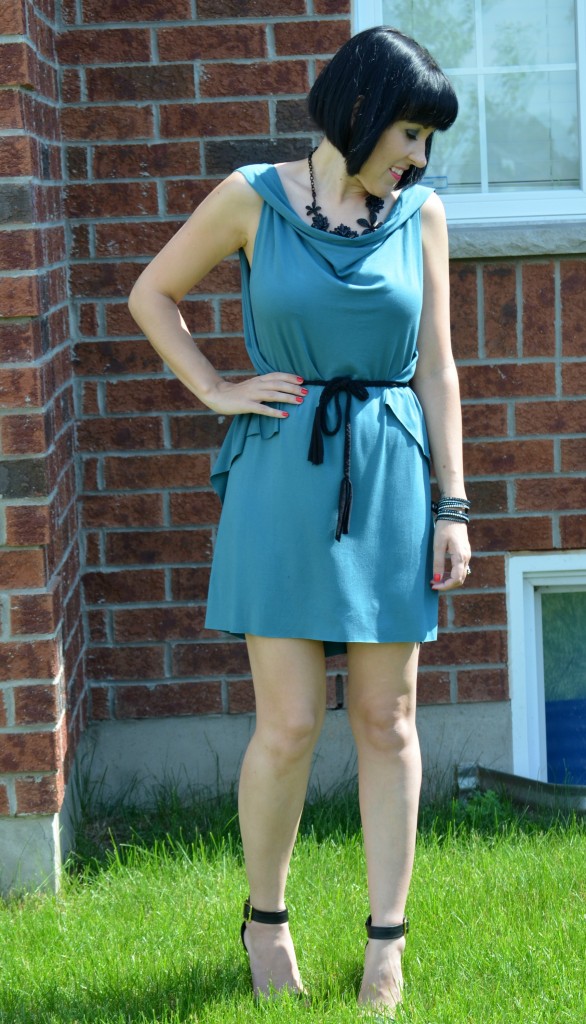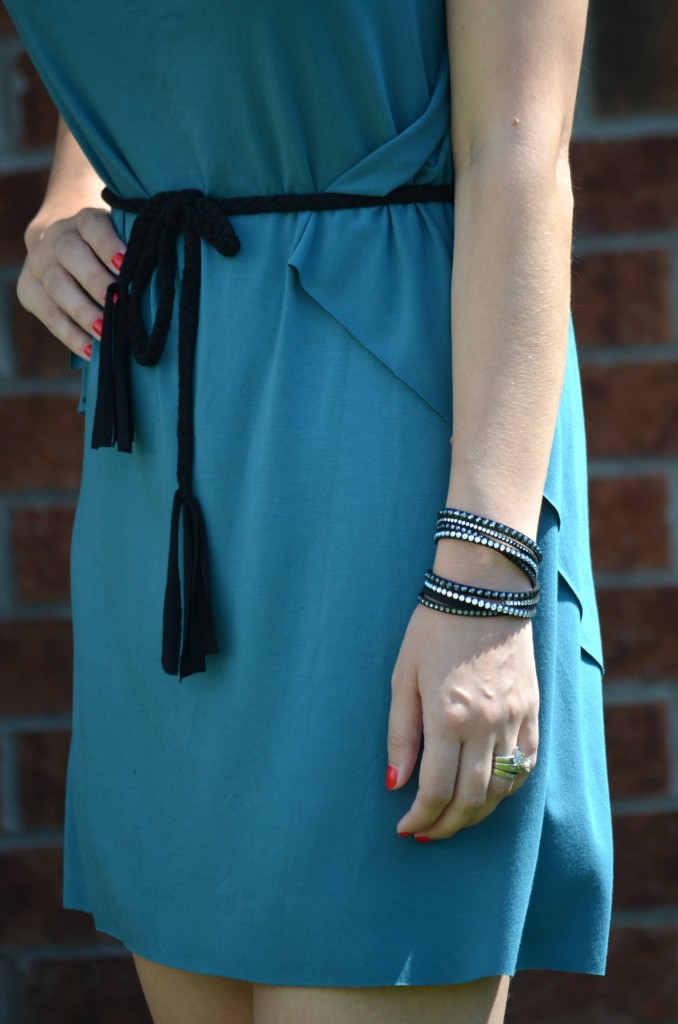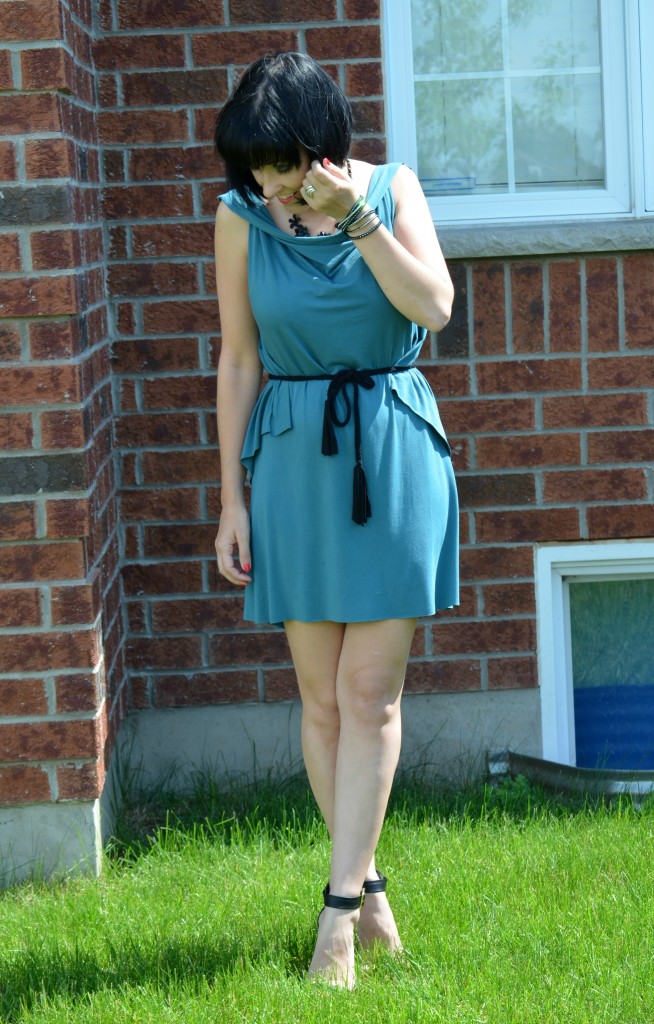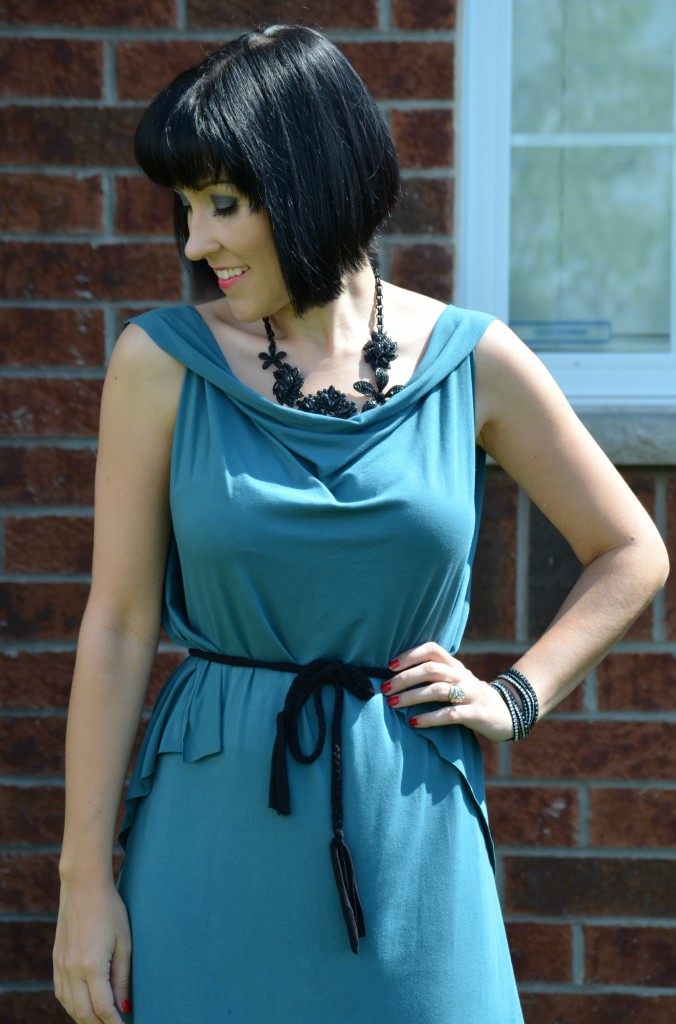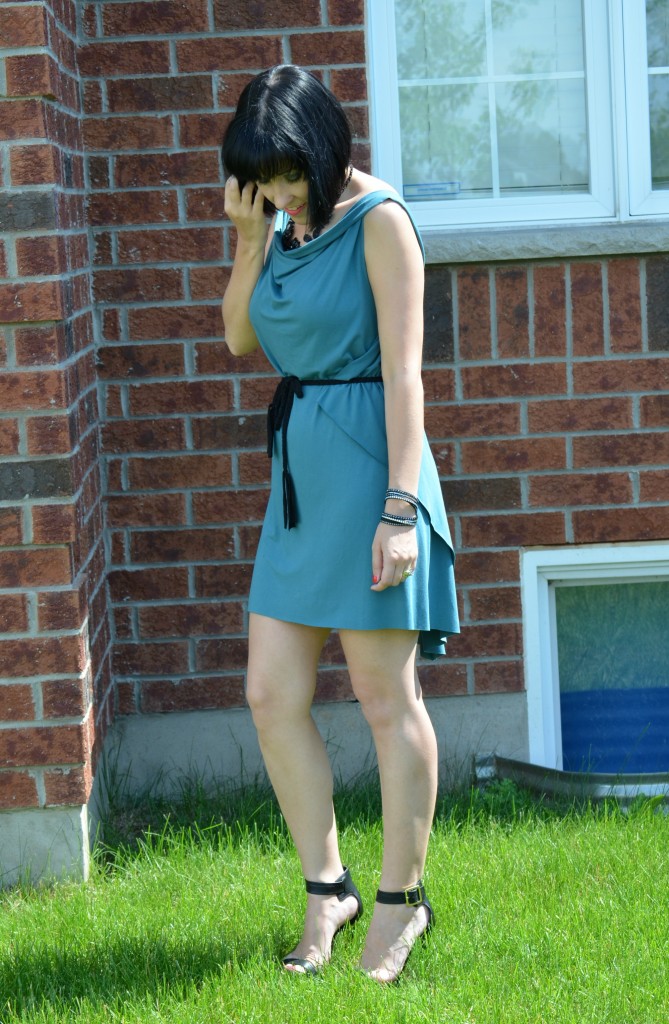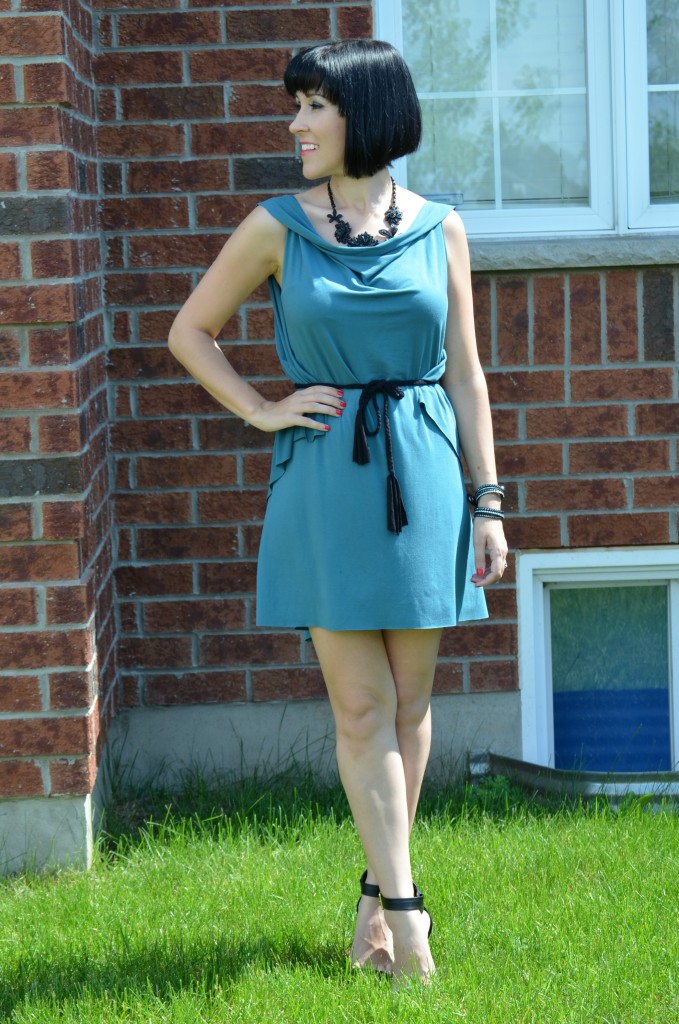 I've teamed up with eBay to do a quick 48 hour Boutiques on eBay Canada giveaway for a $50 gift card so you too can have a designer piece for less. Let me know what your favourite piece from the collection is to win.