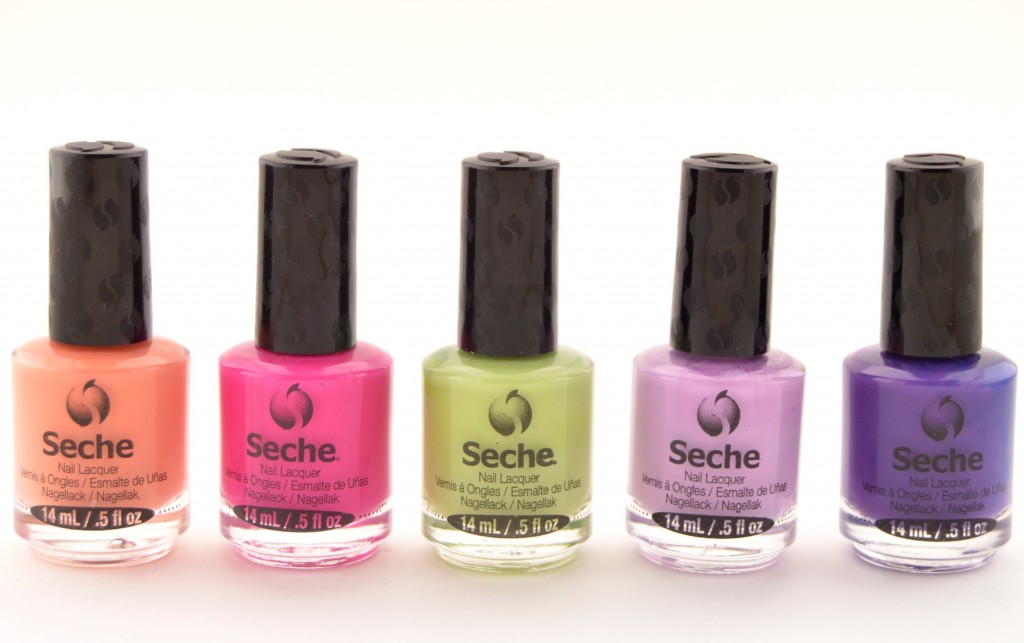 How to apply nail polish properly

Seche is well known for their amazing Seche Vite dry fast top coat, which I've been using for years, but it wasn't till these past few weeks that I actually got the chance to play around with some of their nail polish shades. Seche recommends always using a good base coat, which we all know we should be doing, but often skip; I then wonder why my polish doesn't last long. The base coat helps bond the polish to the nail and also helps prevent against highly pigmented stains on the nail. The top coat is equally important as it helps extended the wear of the polish and protects it from daily elements your hands are exposed to. Seche has a large selection of top coats, base coat, nail strengthener, polish thinners, in addition to their coloured polishes.
Seche Nail lacquer has a thick and creamy formula that's never goopy and applies effortlessly and evenly to the nails. It glides on smooth, covers the entire nail in 2 easy swipes, thanks to its somewhat larger brush. It provides true colour payoff, with rich and pigmented shades that are opaque in just one coat. It dries quickly, faster than your average polish, and gives a naturally shiny finish to the nails. It provides a strong, chip resistant manicure that wears for a solid 5 days before fading or seeing signs of chipping. It retails for $9.99 at your local Loblaws, Rexall, Pharma Plus, Lawtons.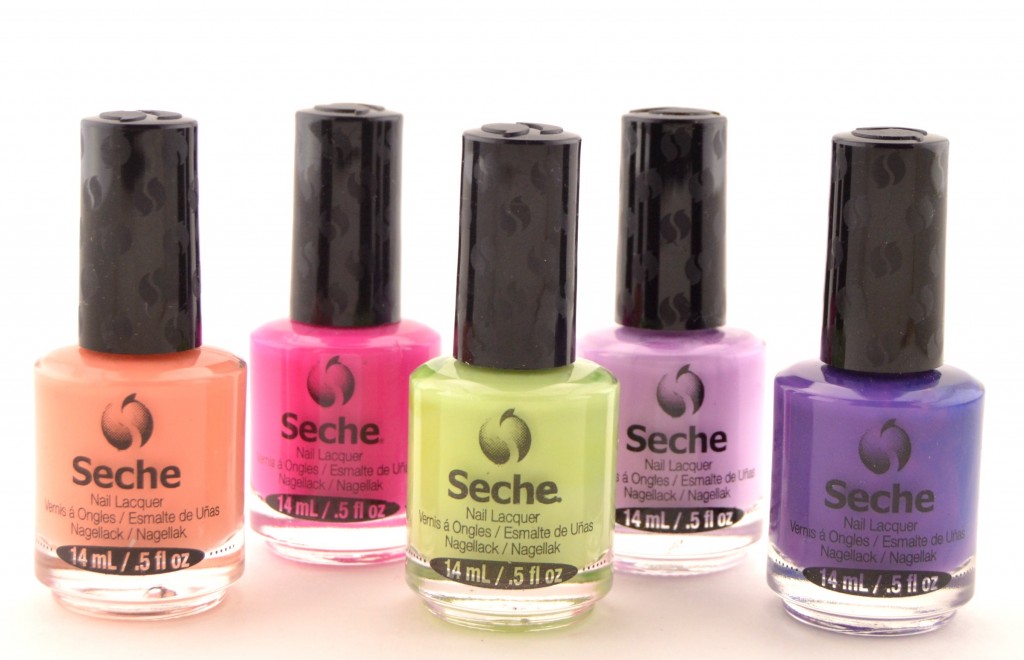 Seche in Effortlessly Styled is a light pastel, peach crème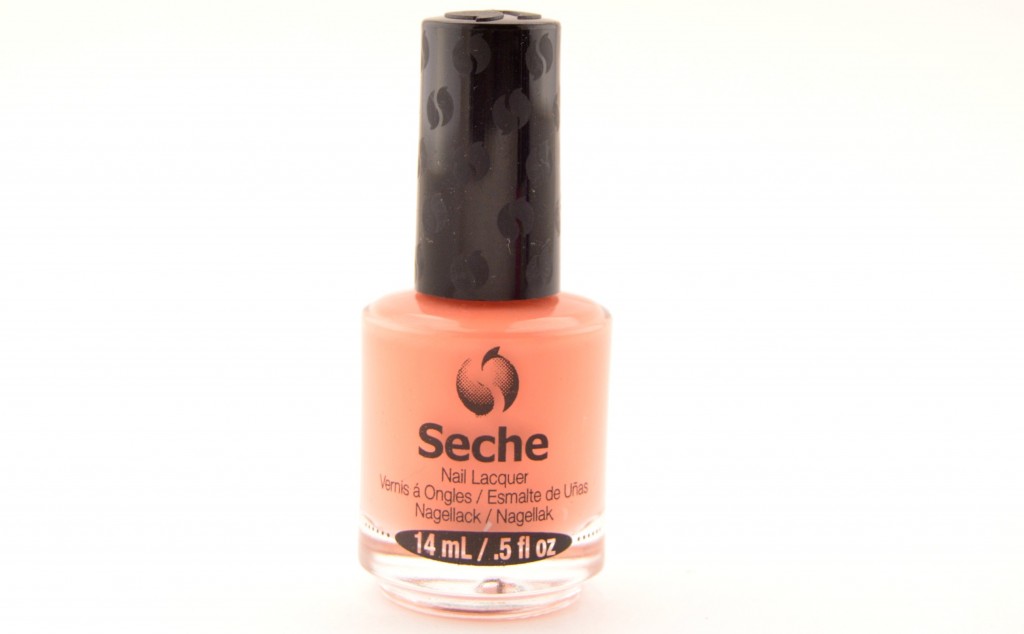 Seche in Snapdragon is a bright pink crème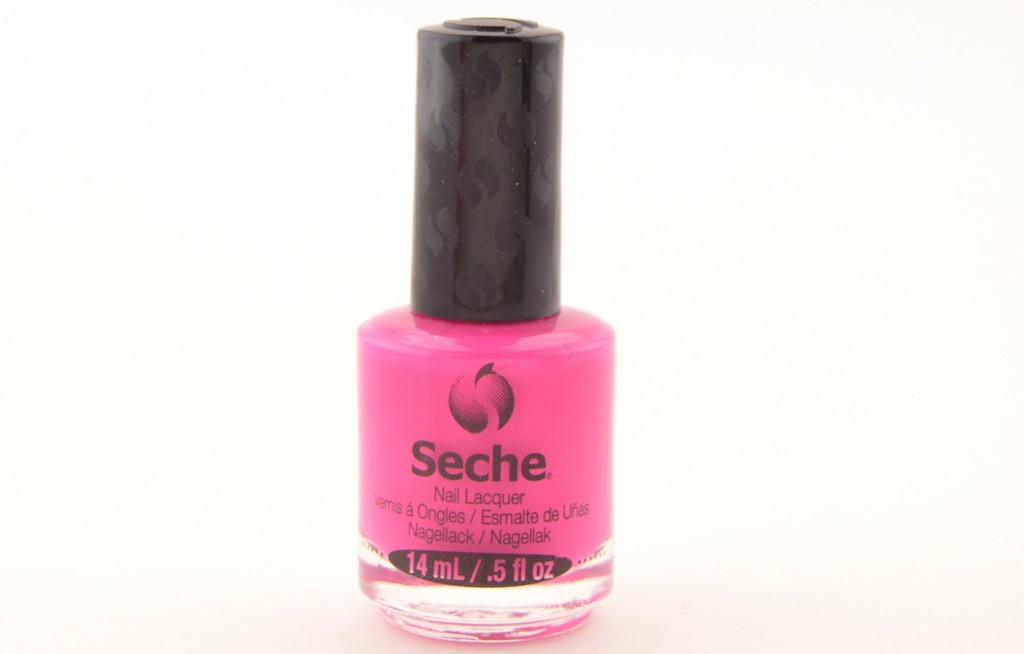 Seche in May Be Modest is a yellowy green with a subtle green shimmer throughout it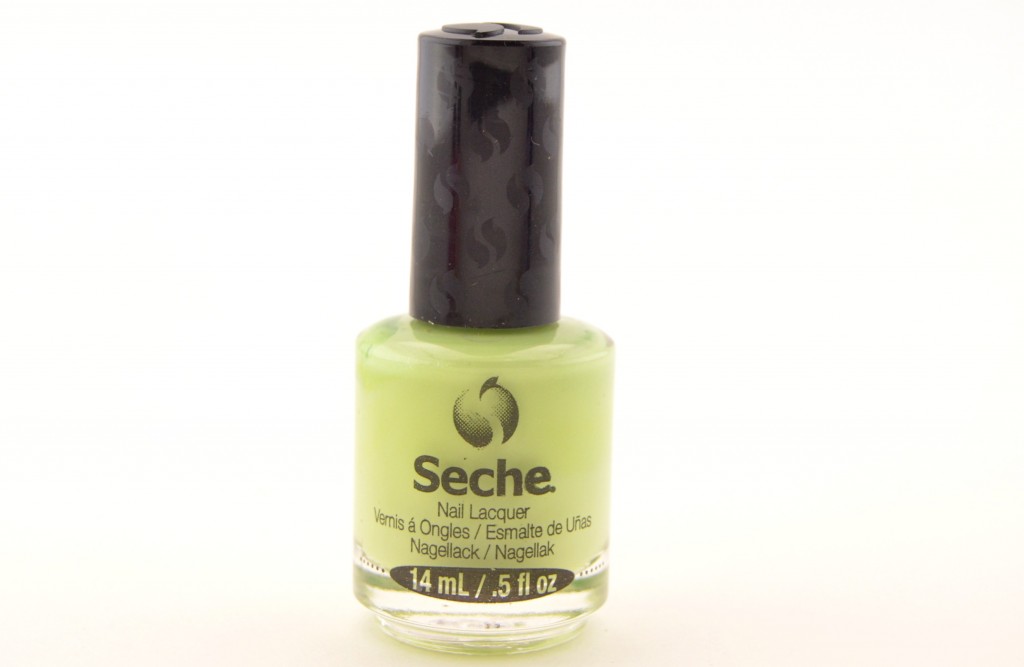 Seche in Not Easily Swept Away is the perfect pale, lilac creme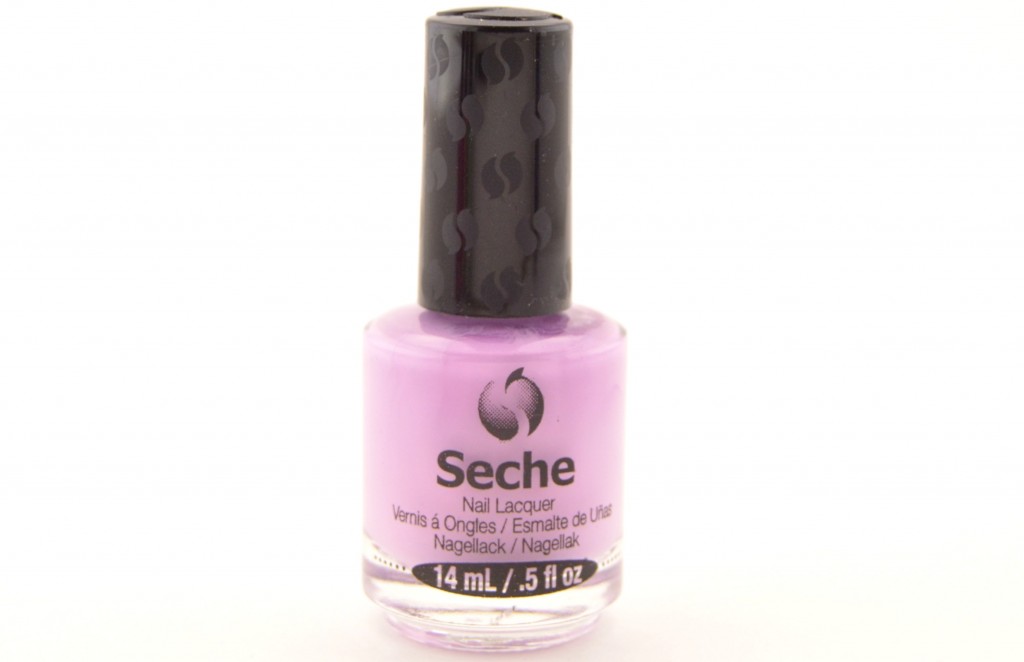 Seche in Ornate is a deep, rich purple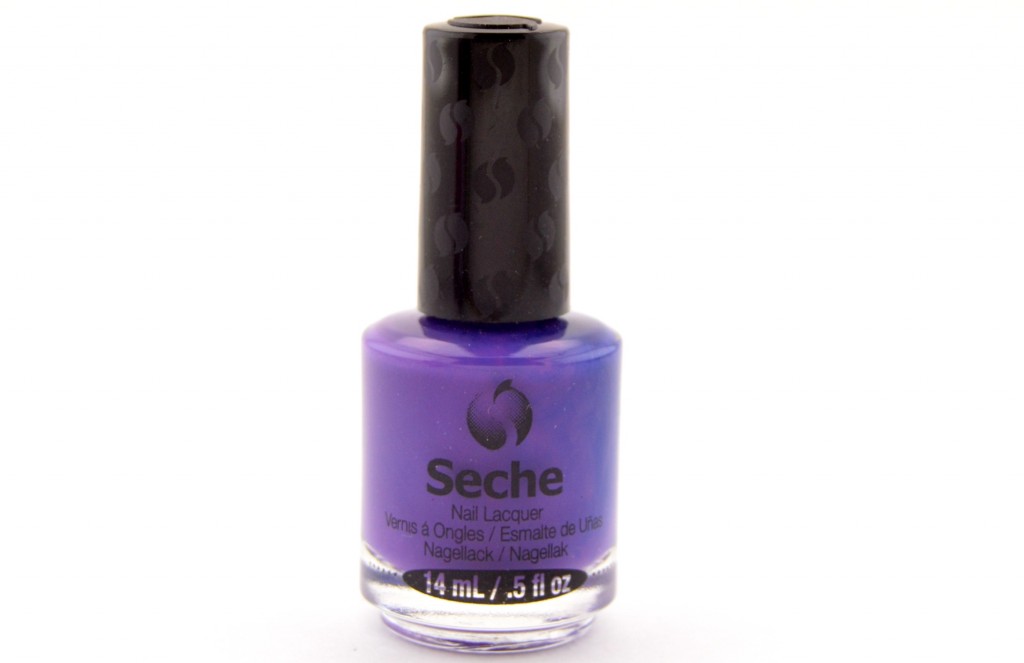 If you like this Seche Review you might also like Ceramic Glaze review and Neon imPRESS Press On Manicure