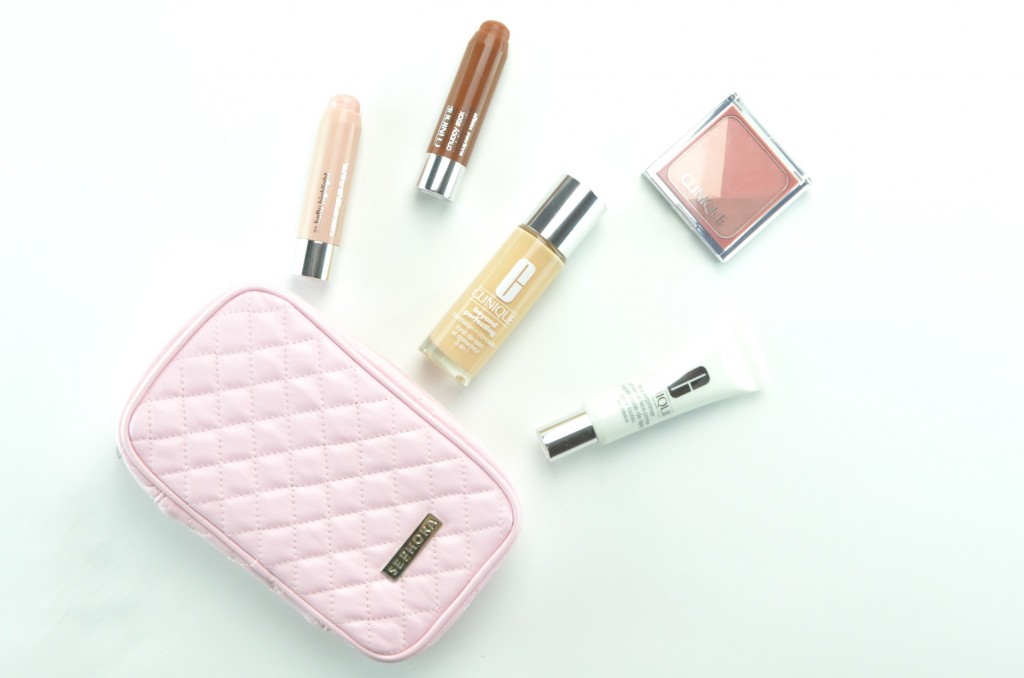 Contour And Highlight
There's no denying that contouring and highlighting is a huge trend right now. Everyone seems to want sculpted cheekbones, but a lot of products can be quite intimidating, especially if you're not a professional makeup artist. Clinique has come to the sculpting rescue with an easy to use, extremely effective way to enhance ones natural bone structure. These cheekbone-chiseling essentials come with tips and tricks to effortlessly show our cheeks some love and to improve the ones we were born with. The Clinique Chubby Stick Sculpting Highlight contains pearlized, light reflecting pigmented to help add a luminous sheen and to make the cheekbones appear more prominent. The Clinique Chubby Stick Sculpting Contour helps create and enhance depth and definition to the hollows of the cheeks.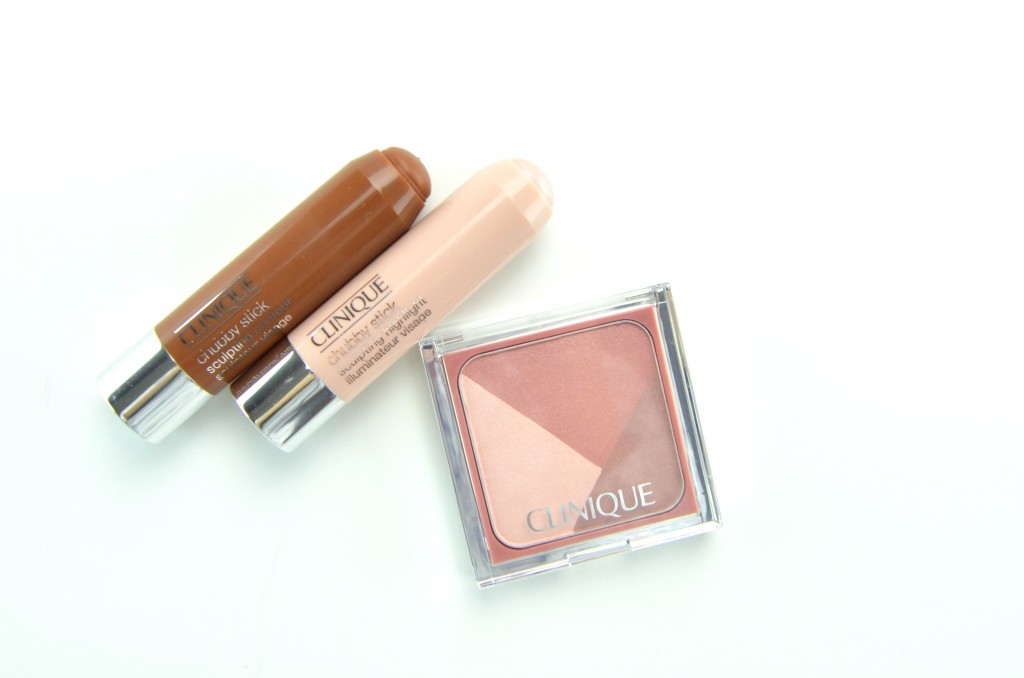 Both the Clinique Chubby Stick Sculpting Contour and Clinique Chubby Stick Sculpting Highlight come in a jumbo size, swivel up design with a dome shape head that never needs to be sharpened. It actually fits perfectly into the palm of your hand, allowing for the product to effortlessly glide across the cheeks. It has an extremely rich and creamy texture that almost melts into the skin. You can easily blend it into the skin with just the warmth of your fingertips. It's fairly pigmented, providing great colour payoff in a few swipes. It gives a smooth, seamless, dewy finish to the cheeks. It doesn't cling to dry areas, nor does it look greasy or shiny. It stays put for about 6 hours before slowly starting to fade. It gives a healthy, natural, sculpted look without emphasising fine lines.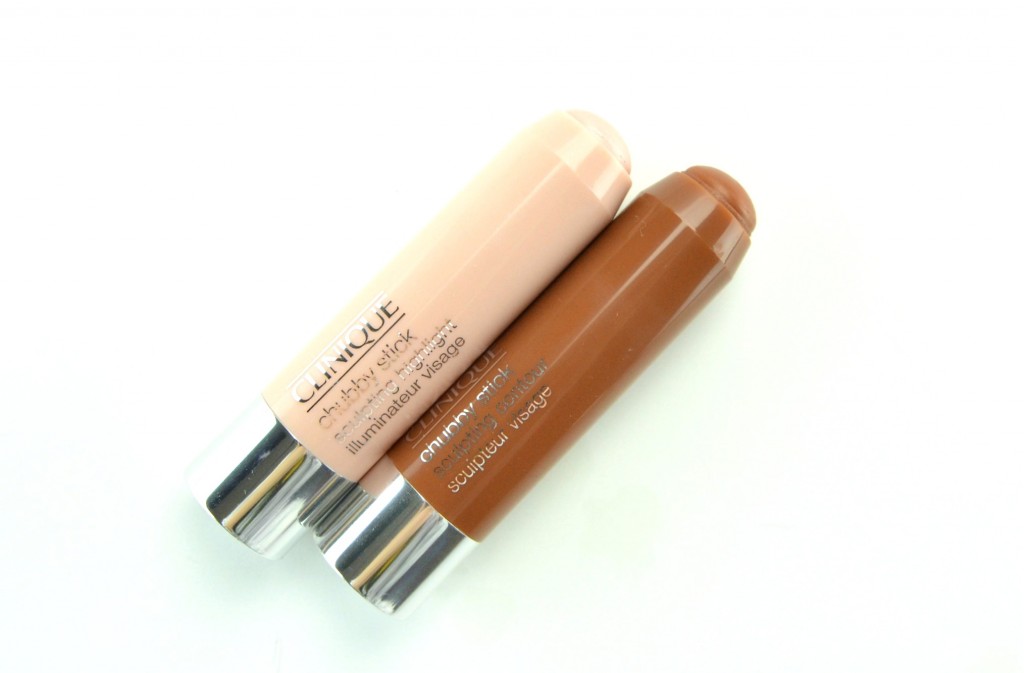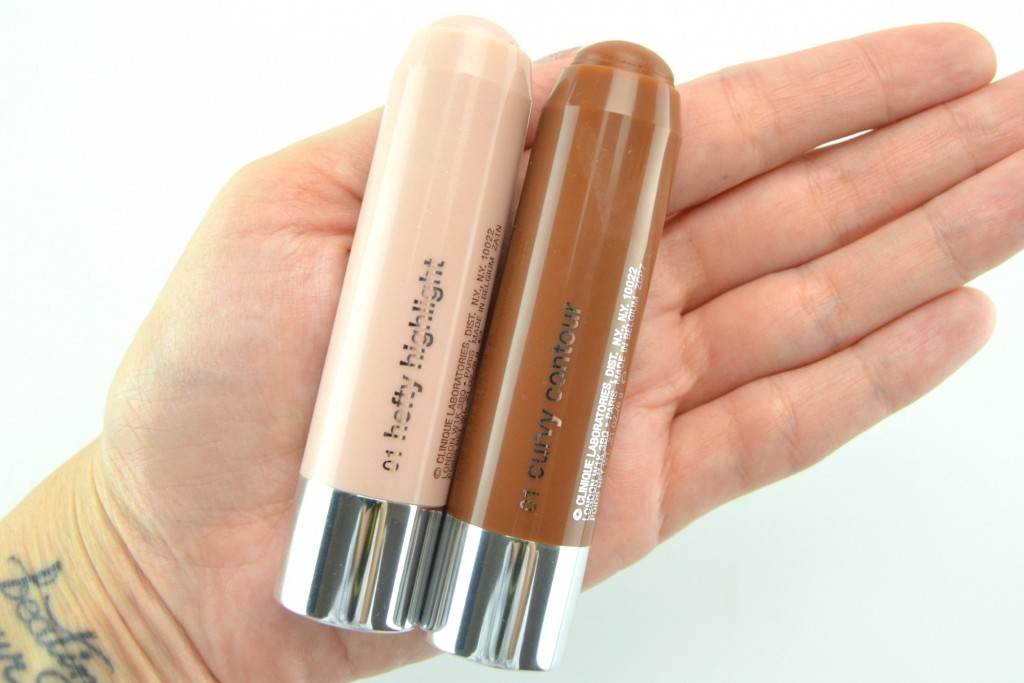 To apply, start with the Chubby Stick Sculpting Highlight and glide it across the top of each cheekbone, down the bridge of your nose, the middle of your forehead and in the center of your chin. You then simply blend out with your fingertips. Then take the Clinique Chubby Stick Sculpting Contour, suck in your cheeks and apply underneath each cheekbone. To help slim and shape your nose, use the side of the Sculpting Contour on either side of the nose and to define the jawline, dot the Sculpting Contour along the jawline and blend down.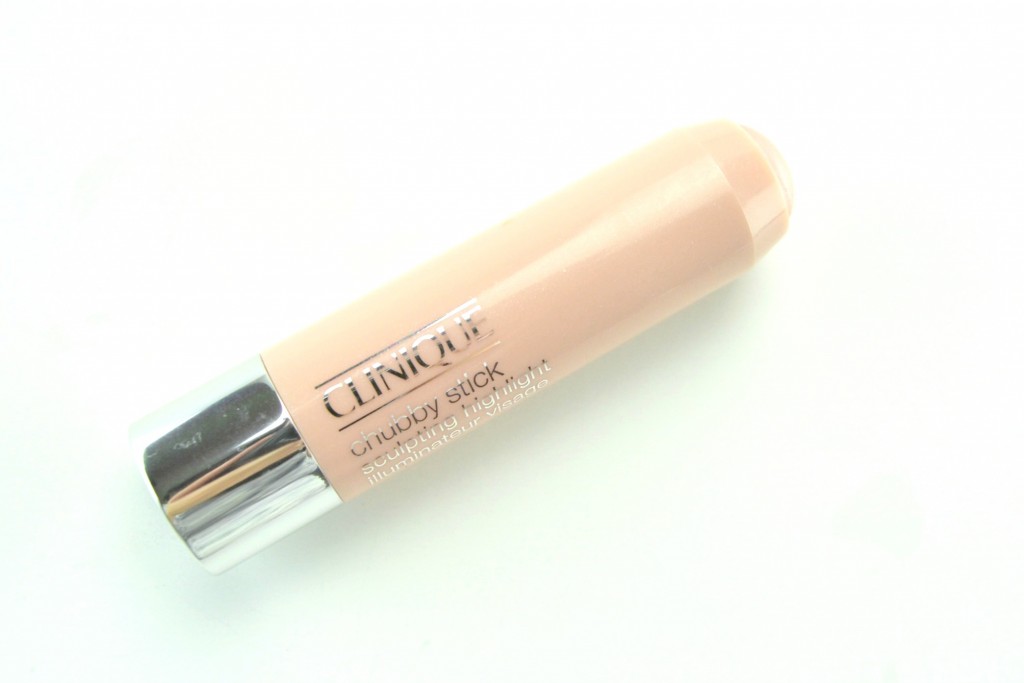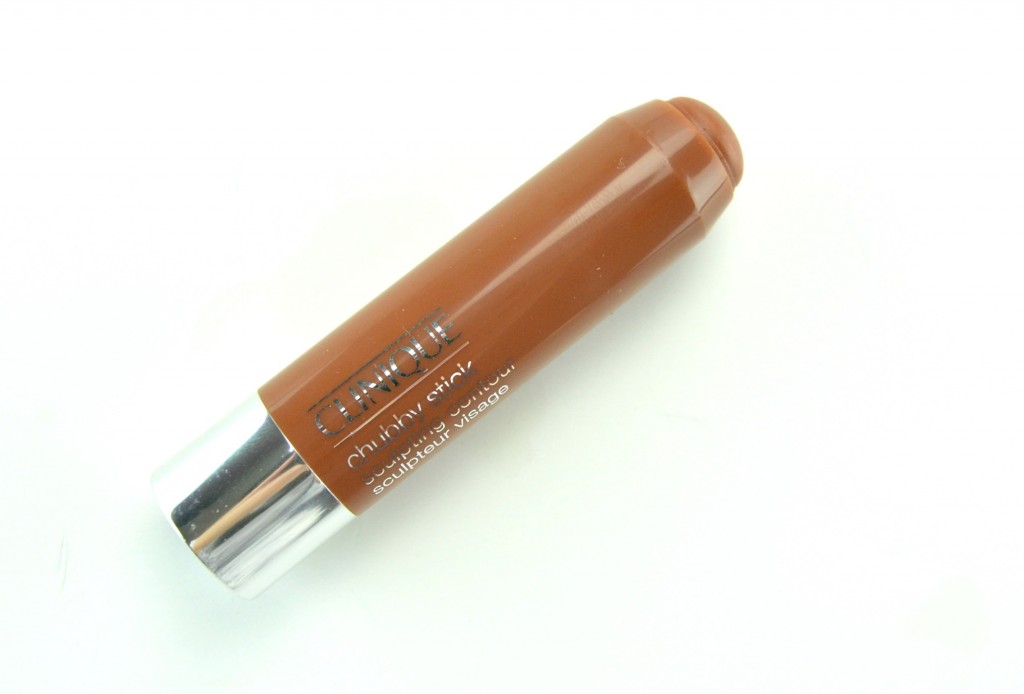 I love the simplicity of these Clinique Chubby Stick Sculpting Highlight and Sculpting Contour. It's perfect for those with dry skin, like myself, who don't want to pack on powder and risk looking cakey. It is a no muss, no fuss way to contour and highlight and is perfect for a girl in a rush. It's almost full-proof, no need for a brush, just blend with your fingers and go. It's an extremely natural way to sculpt the face, and if you are looking for a more dramatic, defined look, it can be easily layered for more intense coverage. The Clinique Chubby Stick Sculpting Highlight 01 Hefty Highlight is a light creamy pale pink highlighter that has light reflecting particles throughout and gives a slight pearlescent finish to the skin. The Clinique Chubby Stick Sculpting 01 Curvy Contour may look quite dark and on the warm side, but actually can be easily sheered out for those of us with paler skin. It could also double as a bronzer, without looking orange. Overall, you don't need to be an experienced contourer to make these chubby sticks work. Each retail for $24.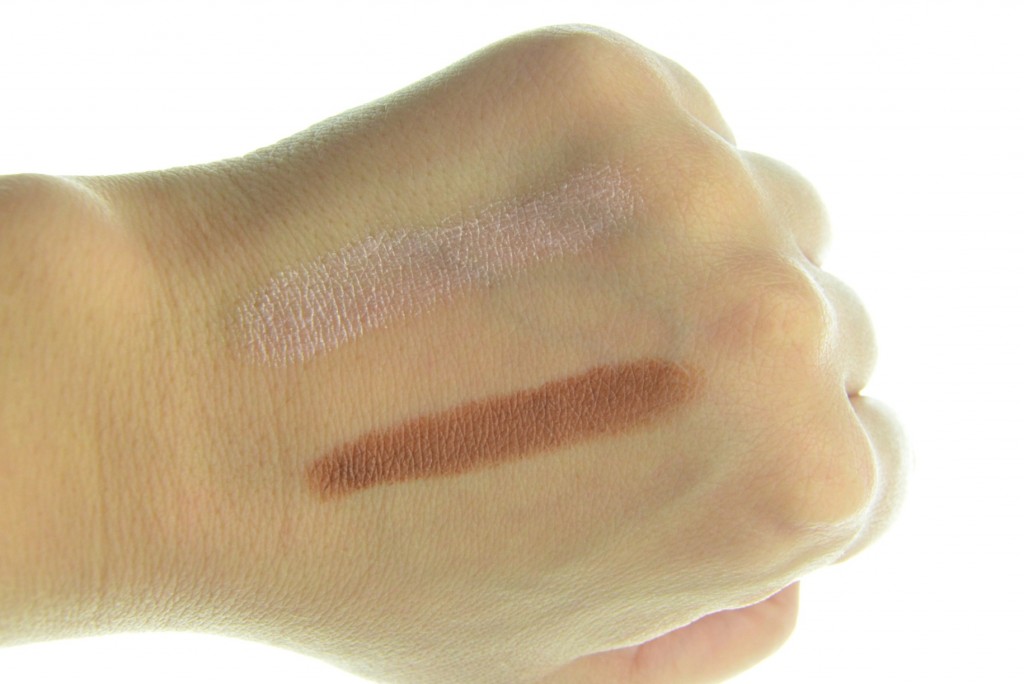 If you're looking for that extra-polished look, to go along with your new sculpted cheeks, look no further than the new Clinique Sculptionary Cheek Contouring Palette. It contains three unique colours that can be used separately to help colour, contour and highlight or swirled together for a quick and easy radiant glow. These stay-true powders provide a rich, long lasting, buildable and blendable colour for a natural fresh flush effect. It also can be used to enhance your natural bone structure.

To create an all-over radiance to the cheeks, swirl all three shades together and dust over the apples of your cheeks. To help sculpt and add light to the high points of the face, take the lightest shade and sweep across the tops of your cheekbones. Take the darker shade and apply as a contour just below the cheekbones.

Although not as finely milled as other blushes, this Clinique Sculptionary Cheek Contouring Palette does a wonderful job at adding contrast and highlight to the cheeks. I love the idea of pairing these over the chubby sticks to help prolong the wear time and really make each shade pop. I had no problem blending these into the skin, blending each shade into one another, nor did it adhere to any dry patches on the face. It comes in 4 different shade combinations, Defining Nectars, Defining Roses, Defining Berries and Defining Nudes, and retails for $34.
Clinique Sculptionary Cheek Contouring Palette in Defining Roses