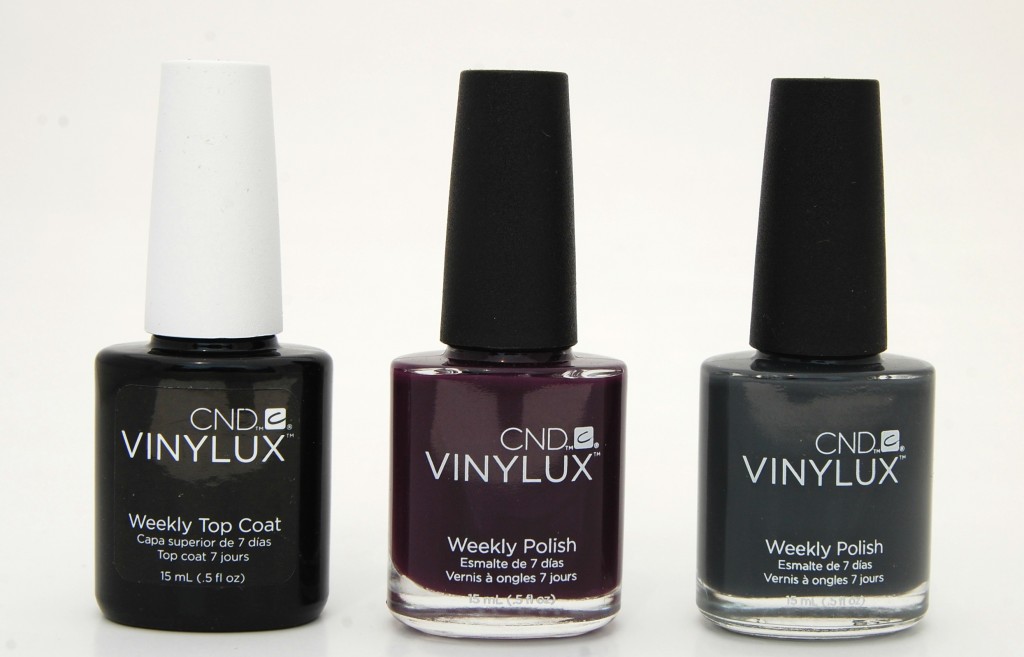 Creative Nail Design (CND), the brand behind Shellac, who we've all come to learn and love has launched a new salon and at-home polish designed for week-long wear with due to ProLight Technology, designed to cure in natural UV light for a no-chip finish that lasts a full week. CND VINYLUX weekly system consists solely of nail polish and top coat that is durable with high-shine and lasts all week thanks to its new ProLight technology top coat that gets stronger and tougher overtime when exposed to natural UV light with no lamp required. It also provides a stain-free product that dries in 8 and a 1/2 minutes flat, compared to standard polish that takes 15-20 minutes. CND VINYLUX Weekly Polish comes in 62 fashion-forward shades straight from the runways that also correspond to over 40 Shellac shades and is meant for application on bare nails with no base coat required. It can be easily taken off using acetone-based polish remover in less than a minute.
CND VINYLUX Weekly Polish comes in a standard CND polish bottle with a thin, flat, flexible brush for easy application. It is free of formaldehyde, DBP, toluene, formaldehyde resin and camphor. The polish has a thin texture to it that goes on incredibly smooth and opaque on the nails. Thanks to its no base coat application, the application process is a lot quicker with its amazing dry time of under 10 minutes. It provides full coverage with only one to two coats needed (for the darker shades, one is sufficient) and the top coat gets stronger when exposed to sunlight. It does provide a full week of wear time with little to no signs of chipping.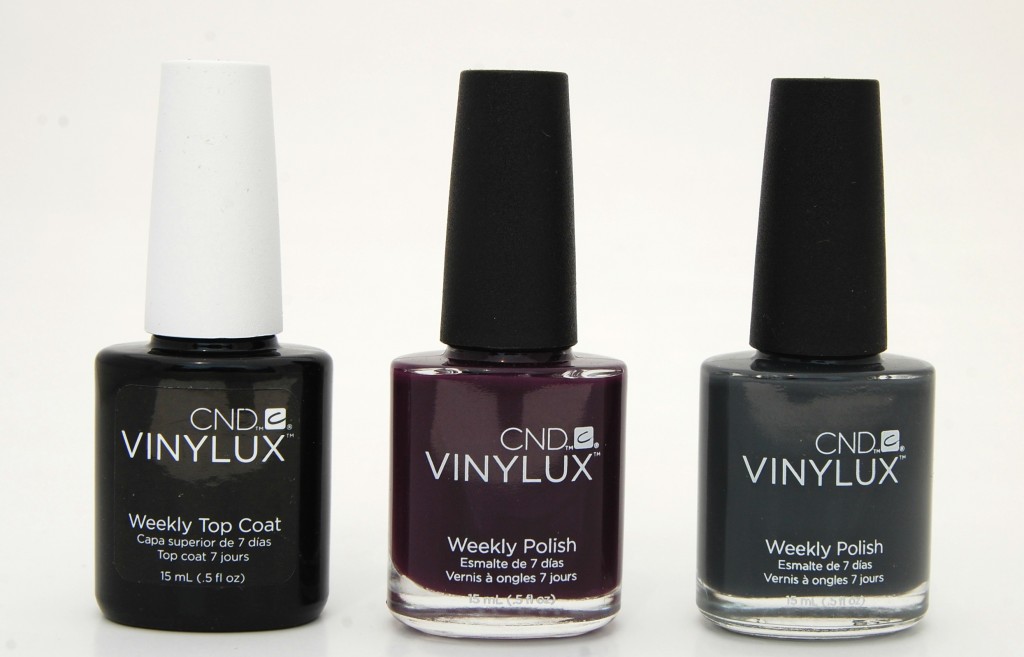 The application process consists of only 2 steps, thanks to the elimination of a base coat saving you not only time, but money. The first step is to apply two thin coats of the VINYLUX Weekly Polish in a colour of your choice, which has a self-adhering Color Coat that delivers superior adhesion to your nails. You then follow up with one coat of VINYLUX Weekly Top Coat, which is a durable and powerful network of cross-linked polymer bonds that build resistance to chips, prevent yellowing and protect the Color Coat.
CND VINYLUX definitely lives up to its claim with the quick drying time, I wasn't even finished painting my second hand and the first hand was already dry. The polish applied beautifully and I found the brush to be a good size and the formula is nice and easy to work with. With normal polish I'm surprised if I get 2 chip free days, with VINYLUX my nails still looked amazing after 7 days, sure it was a little less glossy and there was some nail growth, but the finish was still fantastic with no chips. I'm always a little scared when applying darker nail polish cause I dread the removal process, always leaves behind an awful stain on my nails, and now without a base coat, it really freaked me out. VINYLUX was simple and easy to remove using only acetone, even on these darker shades. If you don't like to change your nail polish often or even have problems with nail polish lasting more than a few days without chipping than VINYLUX may be perfect for you. I swear this polish is like magic. The polishes have a lovely formula, diverse color range and great pigmentation and retail for $11.95 for 15ml.

CND VINYLUX Weekly Top Coat creates an outer shield that protects VINYLUX weekly polish from scratching, denting, chipping and dulling for up to a week of wear time. It's activated by the sunlight outside and you apply it the same way you would a normal top coat. It dries quickly and it gets stronger in the UV light. It has a thick formula to it, almost Shellac like, and it provides a nice glossy shine to the nails.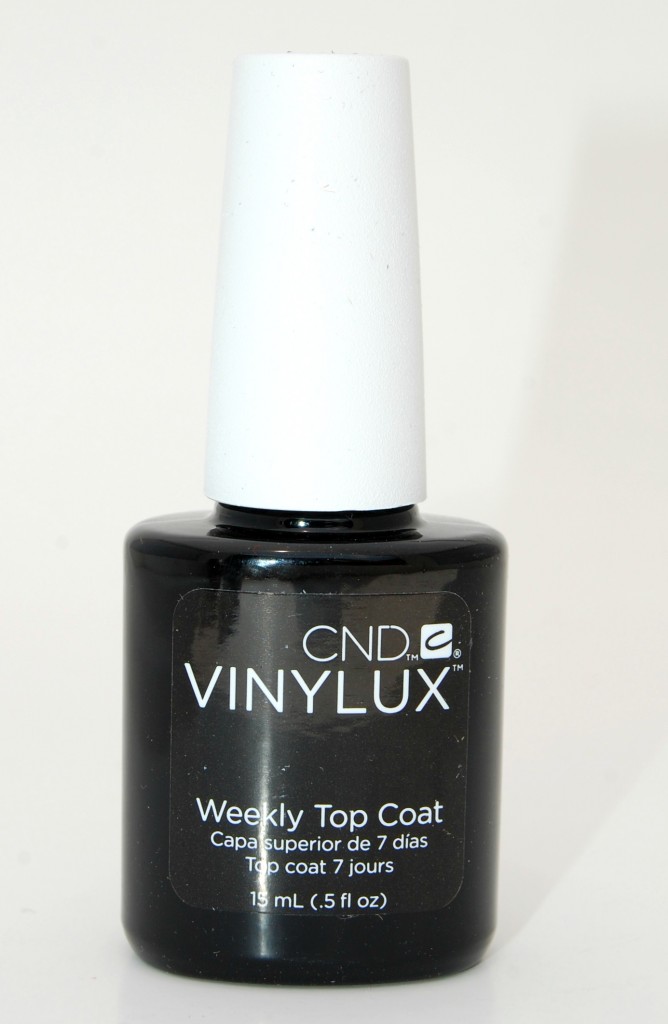 CND VINYLUX Weekly Polish in Asphalt #101 is a beautiful, deep, dark grey that will go with everything.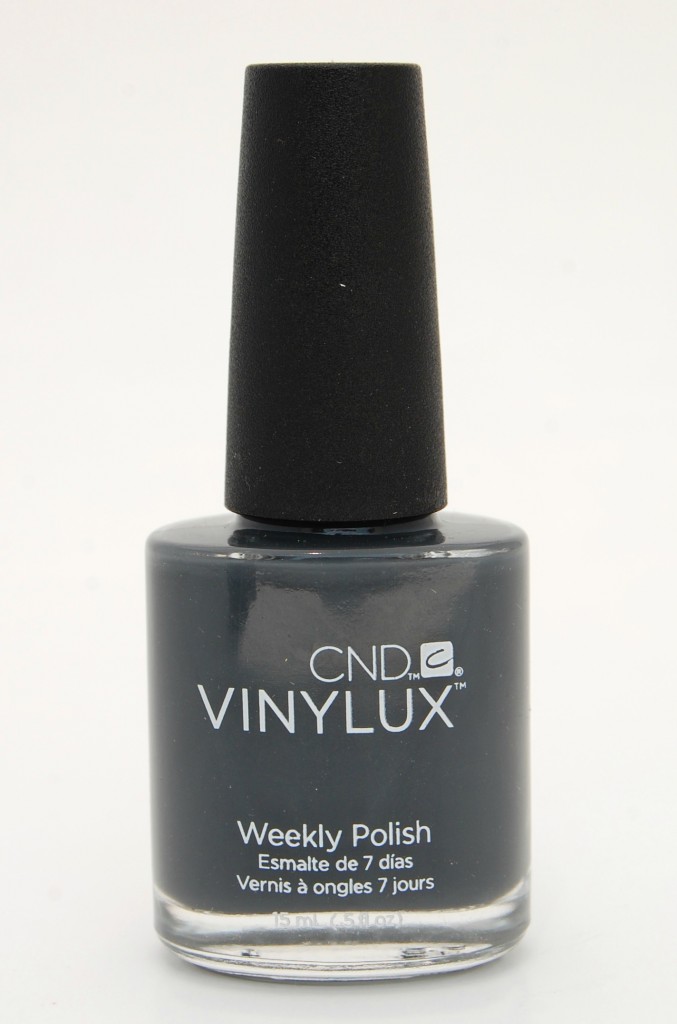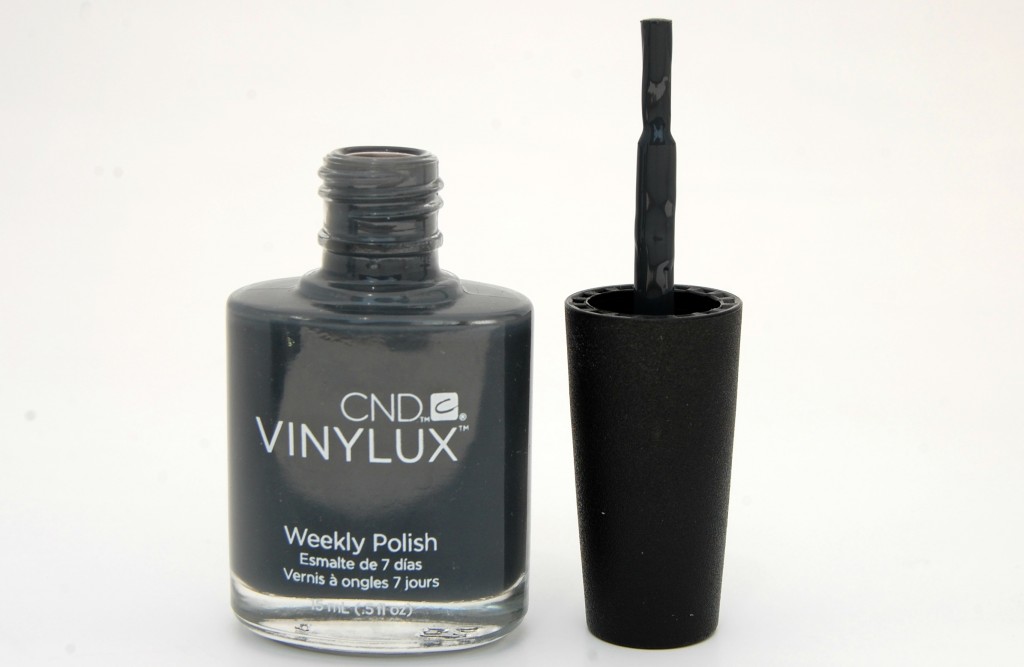 CND VINYLUX Weekly Polish in Rock Royalty #141 is my new favourite purple, its dark, rich and going to be perfect for Fall.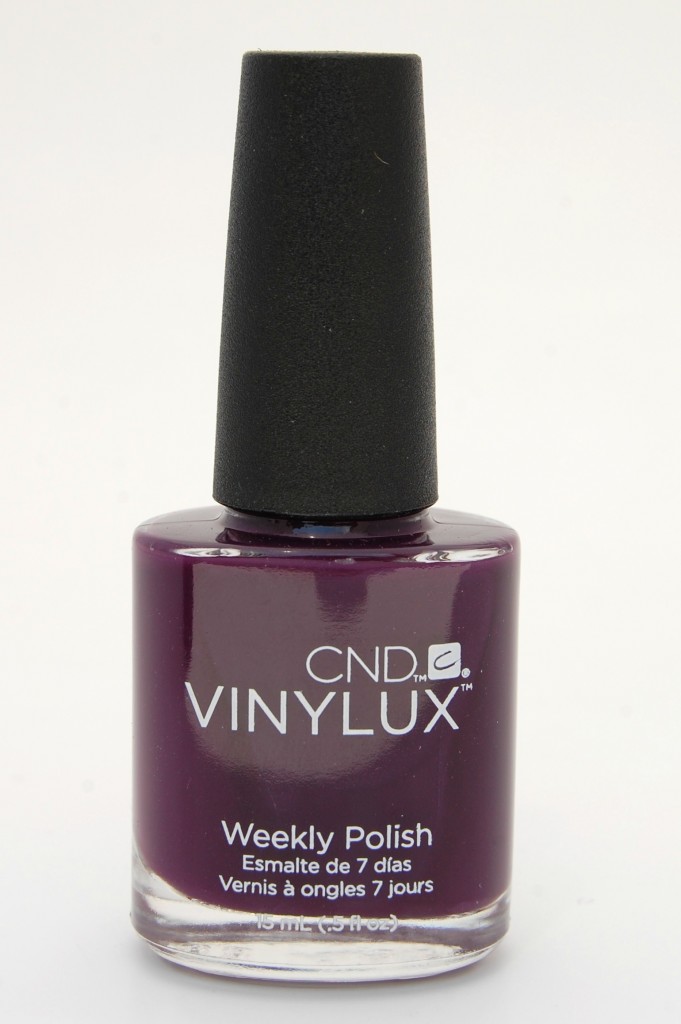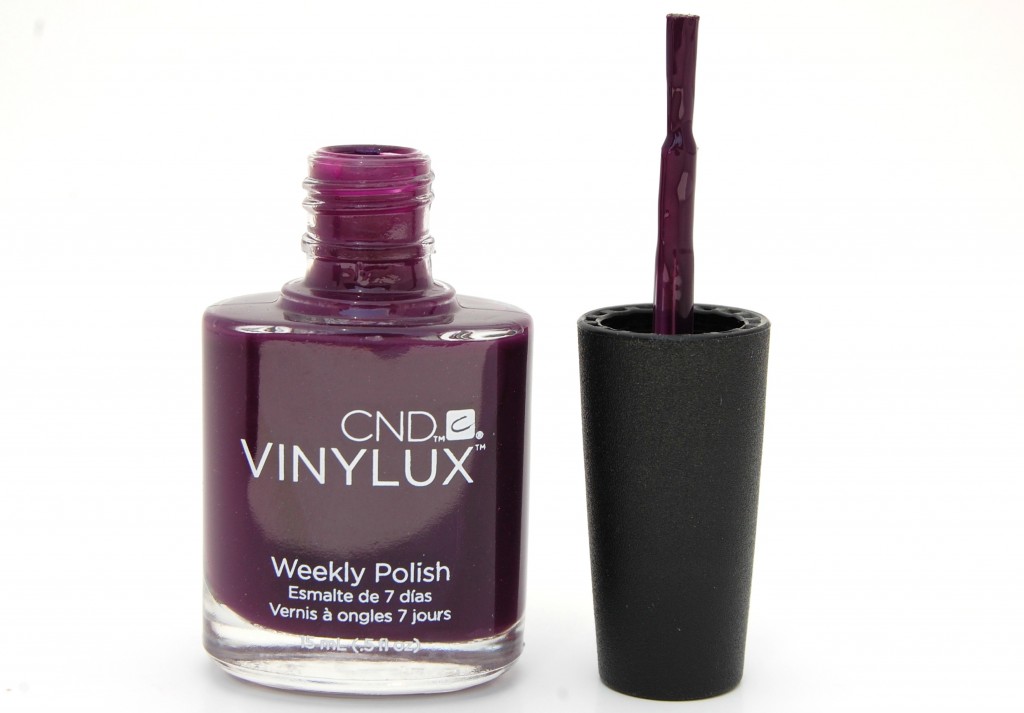 The fact I can't paint my nails to save my life, I think these few pictures speak for themselves showing that even by day 7 there is still not chips, scratches or dents and still an incredible amount of shine to the nails.
Day 1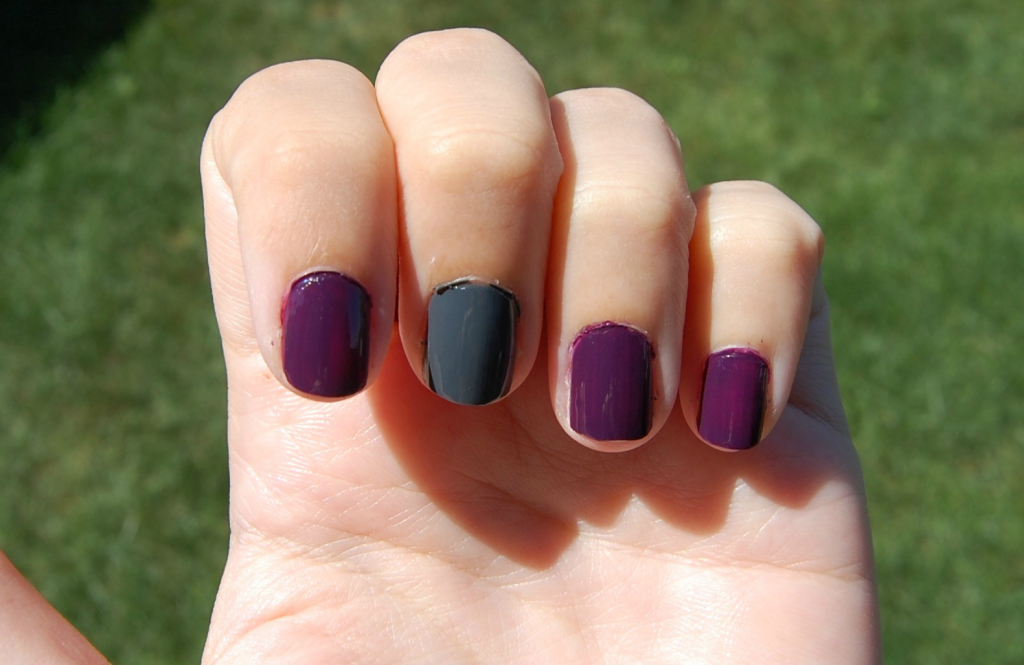 Day 4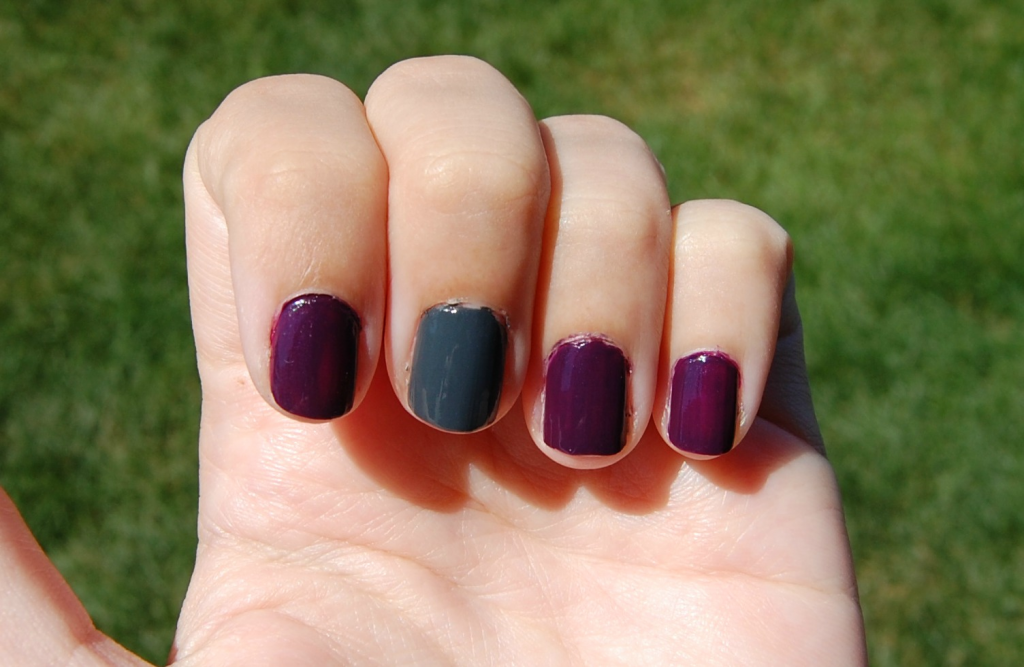 Day 7