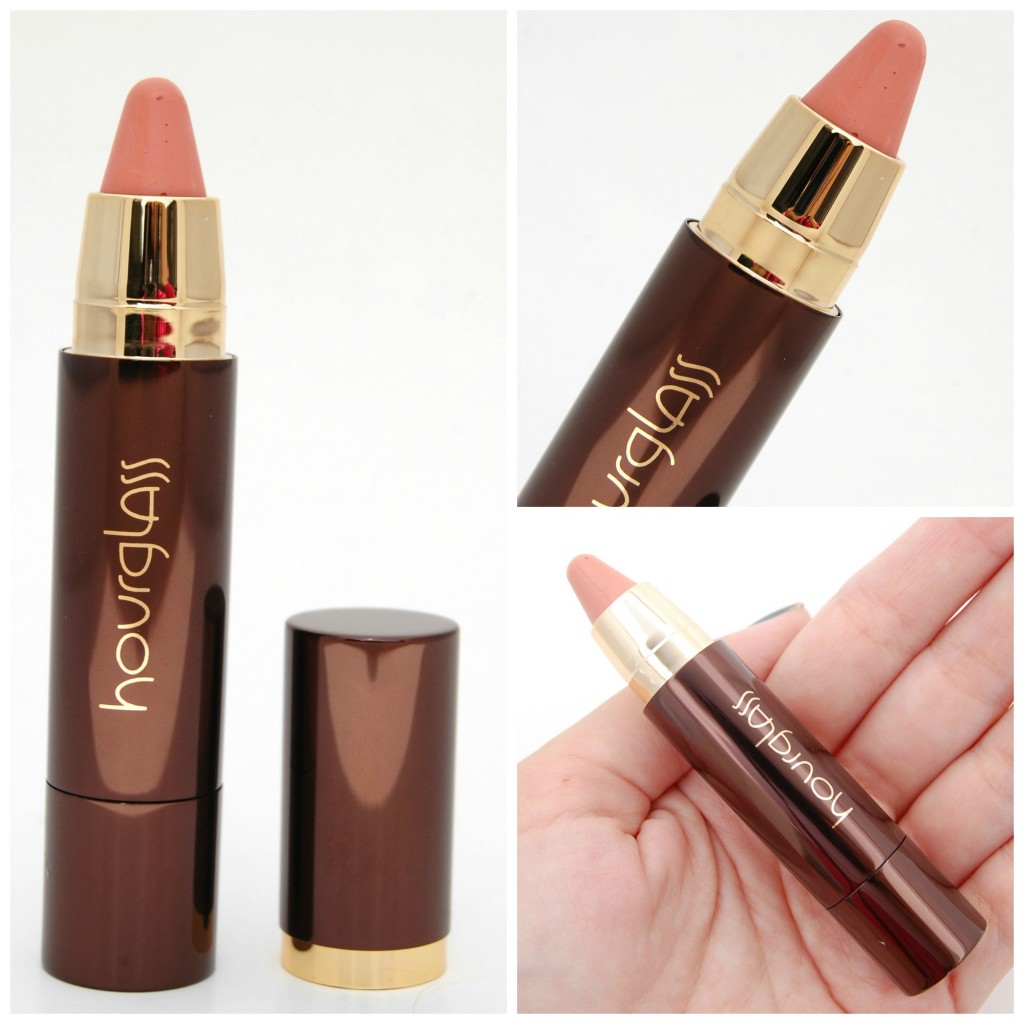 The new "Notorious Nudes" Hourglass Femme Nude Lip Stylo has a sultry selection of nude lip crayons ranging from pale pink nude to mauve nude and is designed to suit every mood and skintone. It provides full coverage, with a creamy formula that has a satin finish. Packed with Vitamin E which will help soothe, protect, and moisten the lips and is also paraben, phthalates, fragrance and sulfate free.
The 6 shades are designed to heighten the natural sensuality of your lips by adding fullness, dimension and balance to the lips. Nude Nº 1 is a pale pink nude and is the lightest of the collection. Nude Nº 2 is a honey beige nude with a warm tint. Nude Nº 3 is a medium rose nude with a hint of pink. Nude Nº 4 is a pink beige nude with a touch of deep rose. Nude Nº 5 is a golden peach nude with luminosity and last, but not least, Nude Nº 6 which is a mauve nude and the deepest nude of the collection.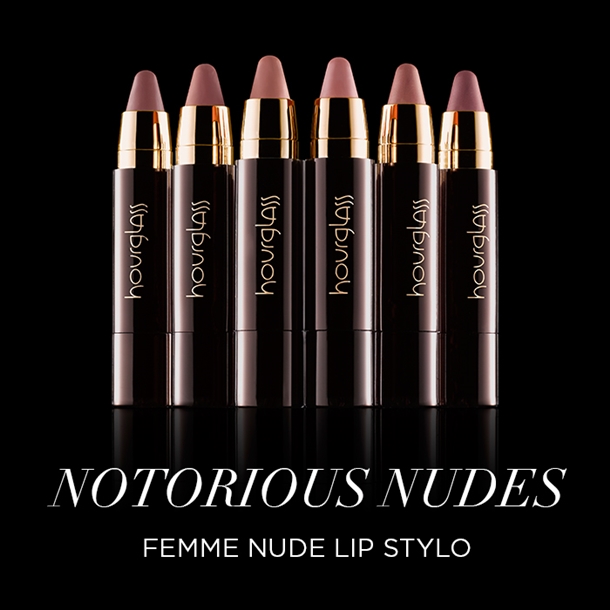 Hourglass Femme Nude Lip Stylo is packaged in a sleek, very luxe looking, clever retractable design that allows you to twist up and down to apply directly to the lips with precision and doesn't require sharpening. It has a soft, creamy, lightweight texture that is unscented and glides across the lips with ease. It provides a full coverage that is totally opaque, usually only have to swipe the colour one or two times over the lips to get the full matte finish. It gives about 3 hours of wear time, 4 depending how much chatting or drinking you're doing.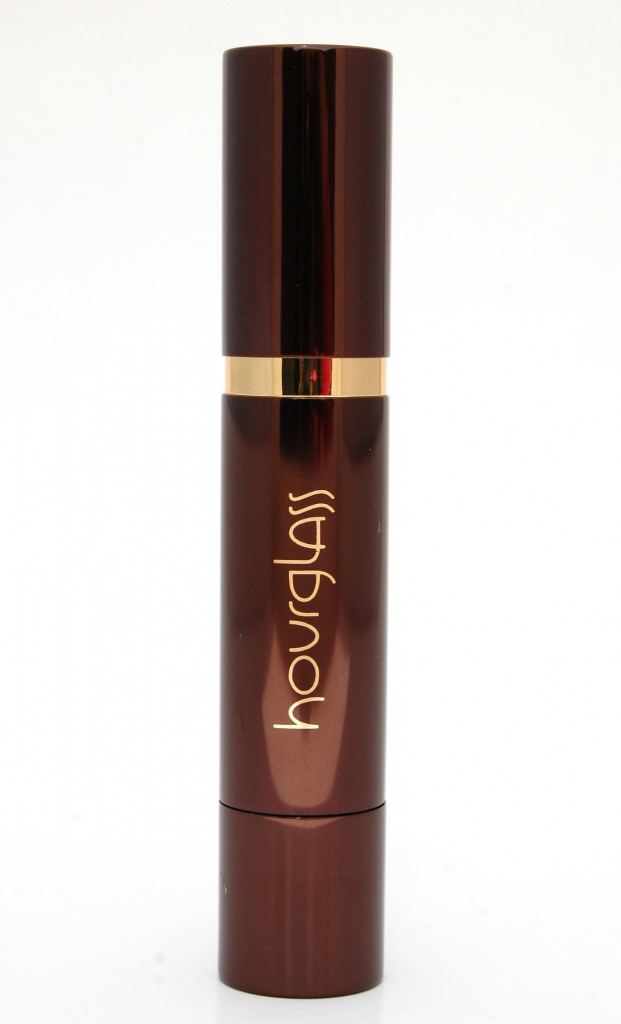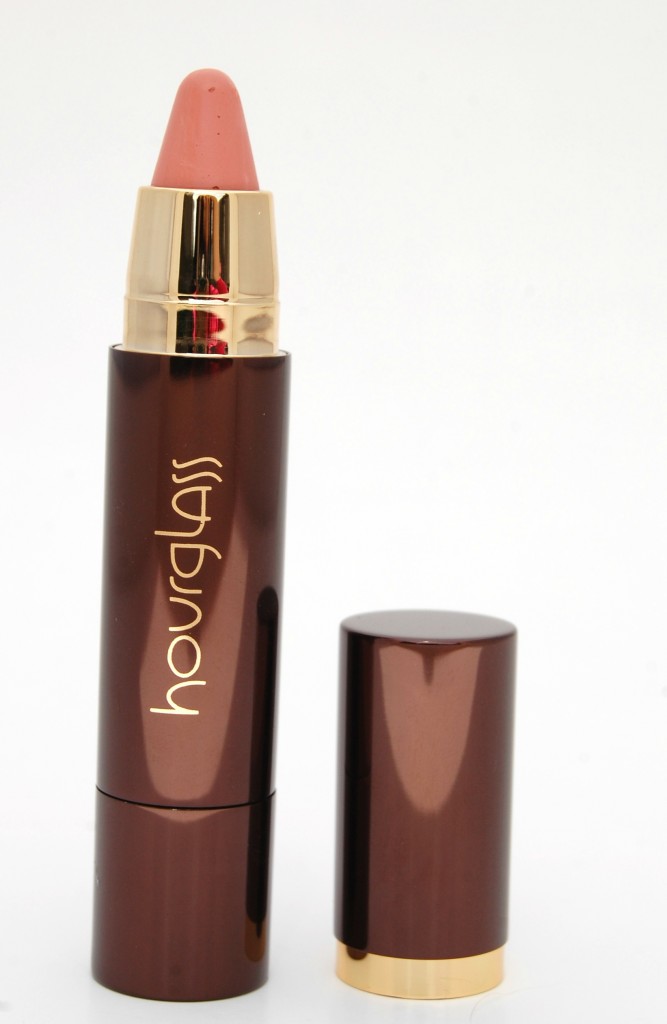 Hourglass Femme Nude Lip Stylo provides a gorgeous nude lip almost effortlessly and the fact that I never have to sharpen it, now has a permanent place in my purse. It can become a little drying over time, so you're going to want to apply some lip balm before applying. It gives my lips a nice sheen to them and the fact it's so lightweight I can barely feel it on my lips, half the time I forget I'm even wearing it. These retail for $35 for 0.08 oz. so whether you're feeling artistic, minimalistic, spontaneous, provocative or dangerous, there's a nude for every mood, and every look.
The shade I have is Nude Nº 1 which is the pale pink nude, the lightest in the collection and is perfect for my pale, pale complexion.