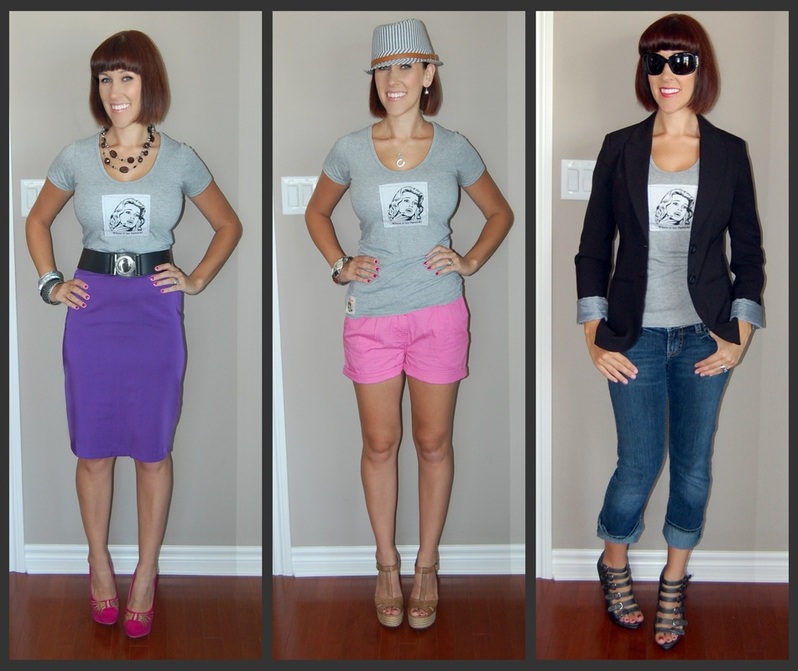 And the winner of a new Tee from Coy Clothes is Shanlea Tyler. She comment on my daily style over the course of 3 days rocking my "Where is my Lipstick" Bamboo Tee leaving a comment saying "Like the pink shorts with the T, looks so cute pulled together like that!" 
Coy Clothes is a fresh t-shirt company based out of Toronto. They pair silk-screened retro advertising art with cheeky text to create distinctly fun clothing. Their images range from the sweet to the saucy and are geared to babies, kids, women and men. All their shirts are made from bamboo, great for the environment, crazy comfortable & fit amazing! 
I love that it's taking basic T-Shirts to the next level, you can do so much with them, dress it up with a cute skirt, pair it down with a cute pair of shorts and now rock the night away in some cute denim & blazer for an evening look! 
Check out my daily style on Facebook here: