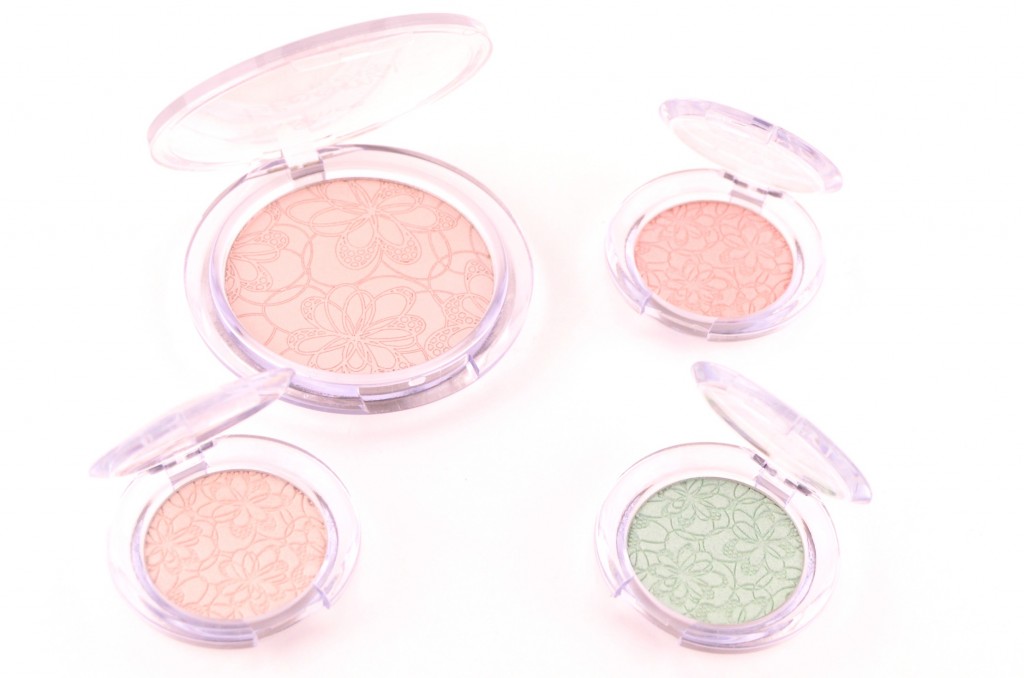 Sun is out, birds are chirping, flowers are blooming and the smell of freshly cut grass is in the air. Essence Bloom Me Up! Collection is the epitome of spring with its floral embossed designs, lace detail and soft shades of pastels. The collection features 3 limited edition mono eyeshadows, 2 blush sticks, 1 duo eye pencil, 2 lipsticks, 1 shimmer powder, 4 polishes, nail tips, 4 brushes and a brush holder.

Essence Bloom Me Up! Shimmer Powder in Rose It Up! comes housed in a clear plastic container, so you're able to see the shade within and features a beautiful floral design with a soft powdery texture. Its velvety formula blends beautifully into the skin and wears for about 8 hours before fading. Its pale pink/ beige shade has just a hint of shimmer to give an all-around healthy glow to the skin. It's perfect for highlighting your brow bone, tear-duct and décolleté and although it does have some shimmer, it is not overpowering, doesn't cling to dry areas or emphasize enlarged pores. It retails for $3.99.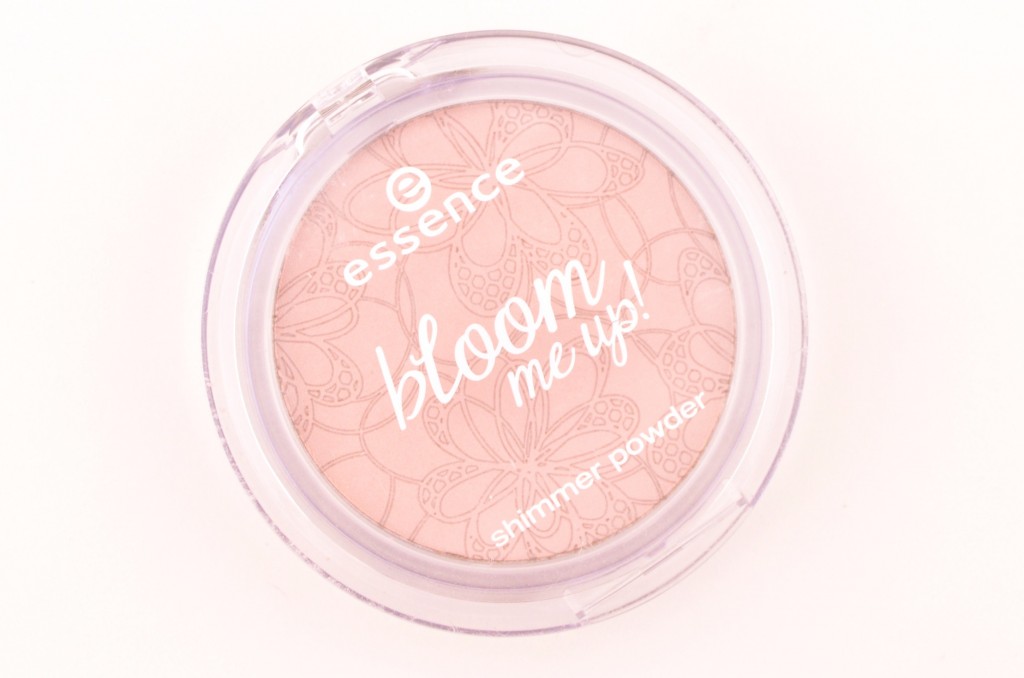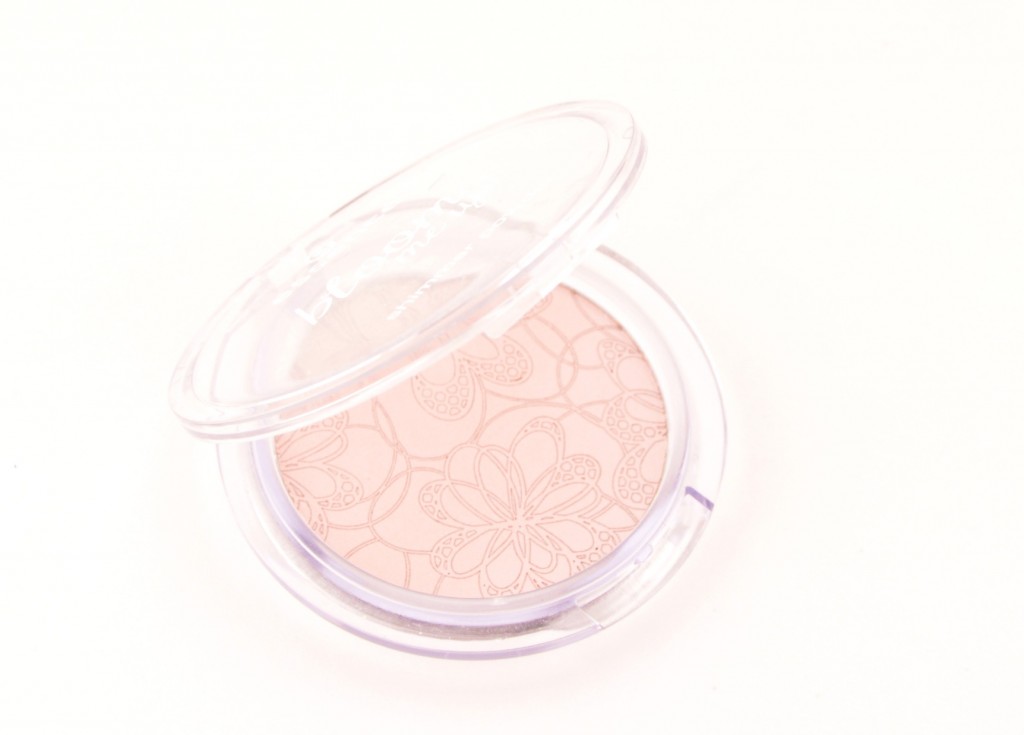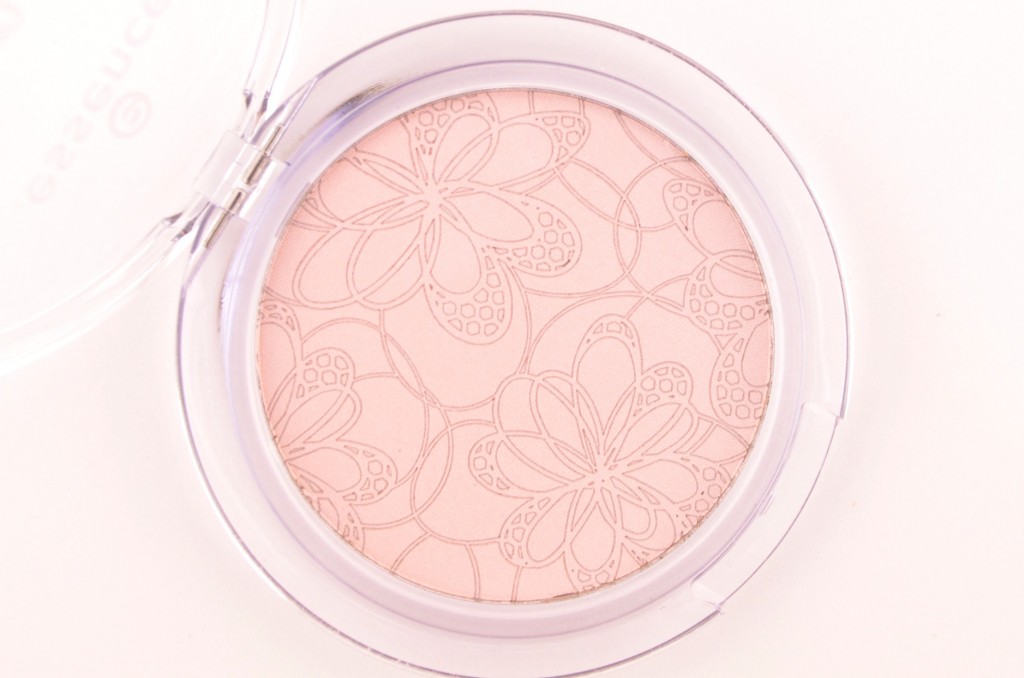 Essence Bloom Me Up! Mono Eyeshadows comes housed in a clear plastic container, so you're able to see the shade within, and a dome shaped flip lid. Although it has a very soft, very smooth texture, it can be a little powdery/ chalky and hard to work with. It does glide on smooth, is easy to blend, but all 3 shades aren't that pigmented. In fact, it was hard to tell the difference between the 3 shades once applied to the skin, not opaque at all. It does have little to no fall out, but only lasts a few hours before fading, even when used with a primer. These shades would be perfect for someone that's looking for a light, soft wash of colour to the eyes and retails for $2.99.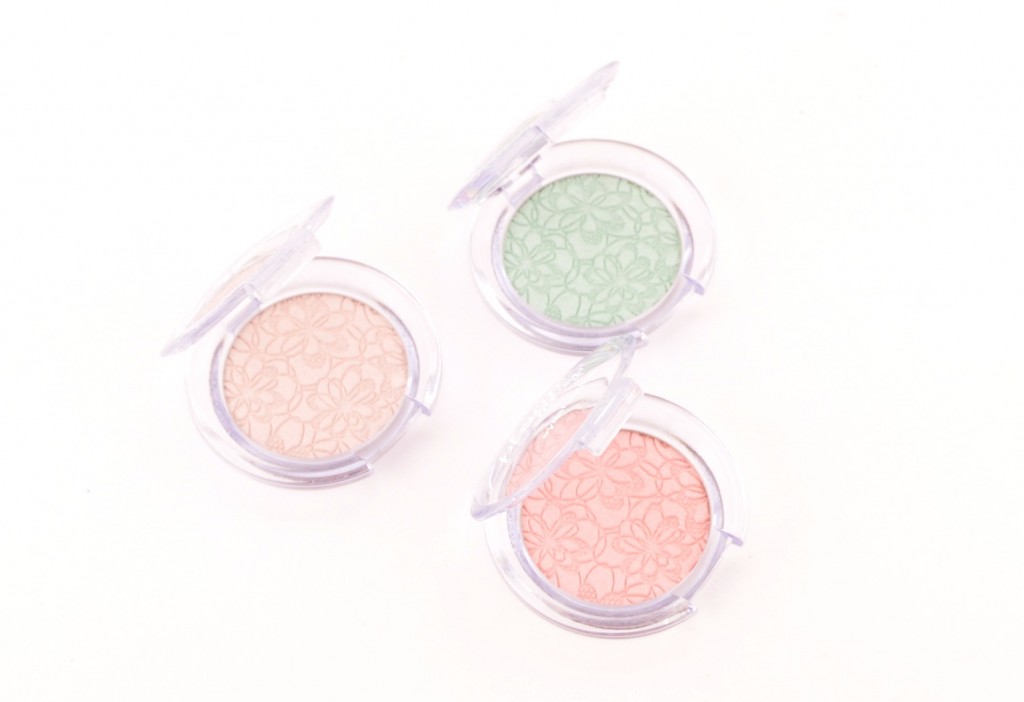 01 Bloomylicious is a soft pinky beige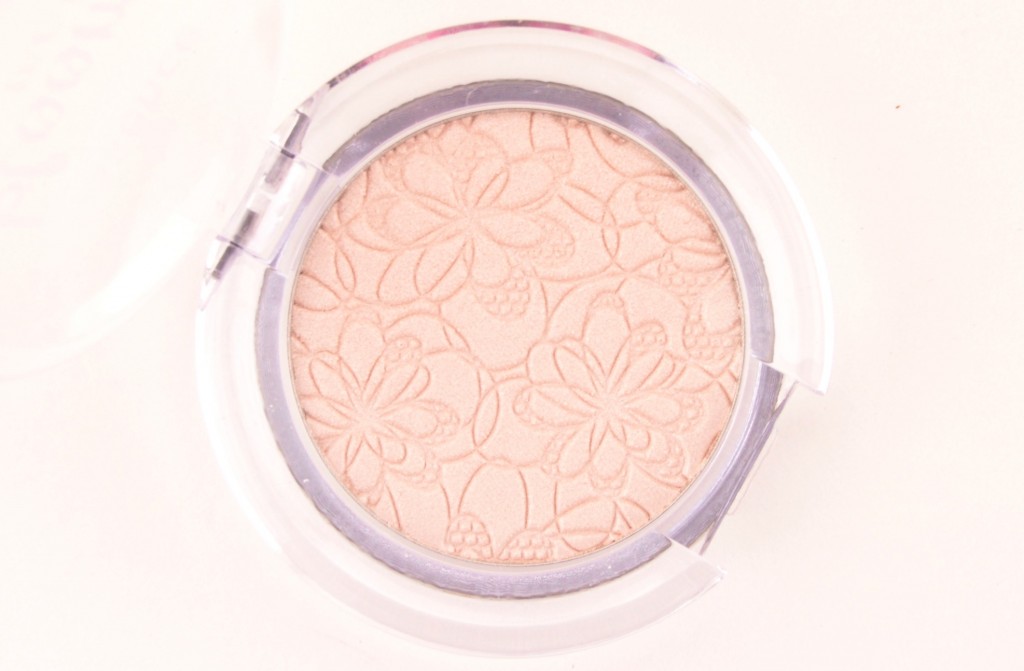 02 Rose It Up! is a beautiful baby pink with an iridescent sheen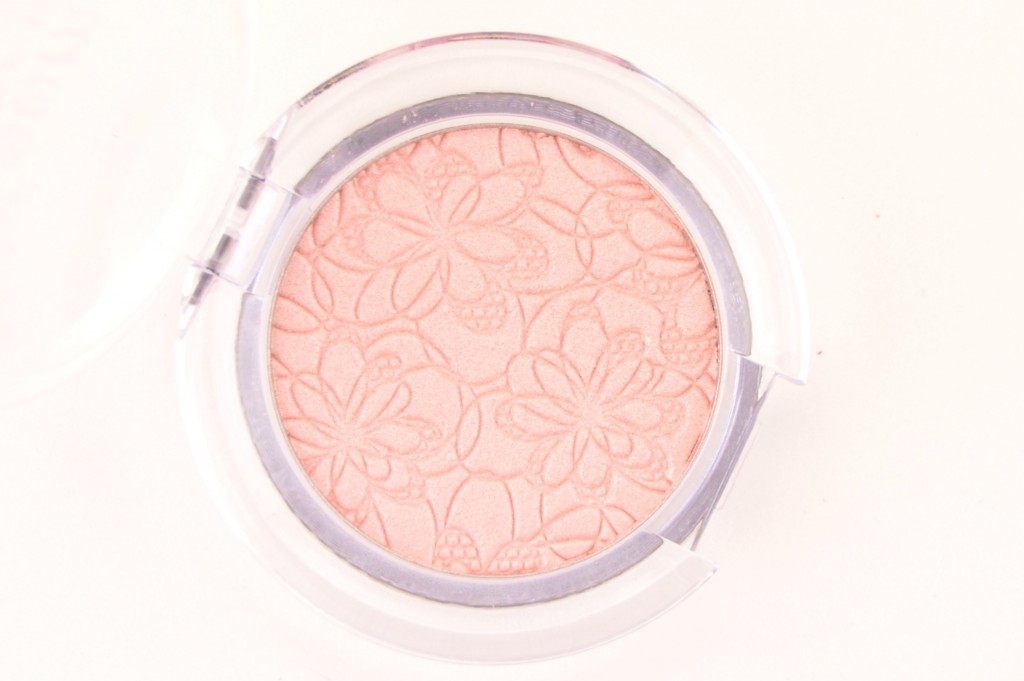 03 Blow My Mint is a very pale mint shade