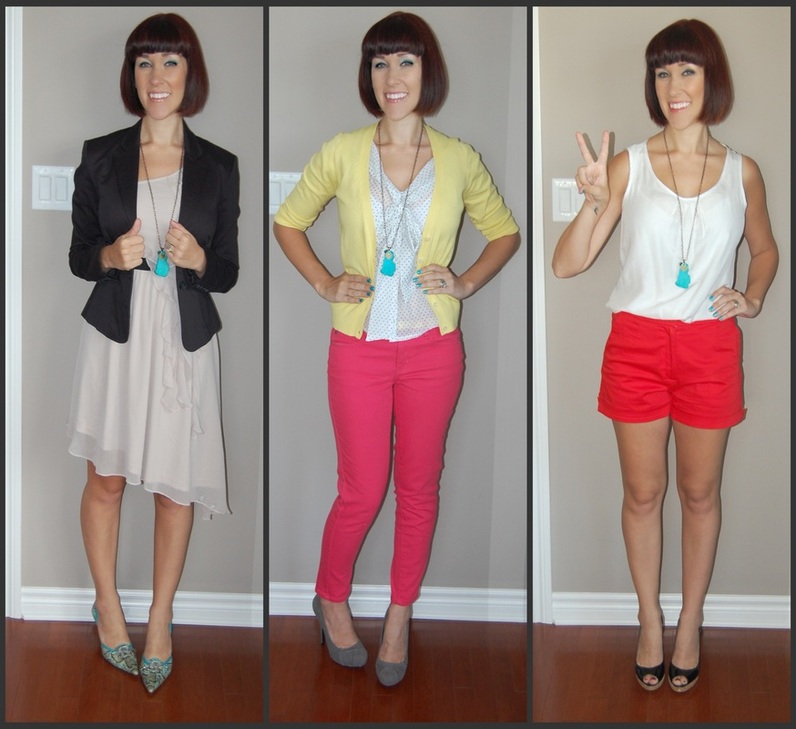 Congrats to Erin Newlove Nicholas the winner of a $50 gift certificate to Fredrick Prince Jewellery & Accessories (Hand Crafted Jewellery)! 
I showcase one of their tequorise necklace over the course of 3 days. 
Fredrick Prince was founded in 2009 by a young Canadian entrepreneur, Melissa De Luca, age 24. 
The Company's slogan, BE YOU, encourages its customers to be true to their style and originality. It represents a generations of strong, independent individuals of all ages. "If everyone looked like they came straight out of a fashion magazine this world would be really boring. There would be nothing to talk about." 
I could not say it better if I tried, you know I'm all about being stylish on a budget & here's your chance. Melissa designs stunning one of a kind pieces not found in chain stores at a price everyone can afford! 
All readers had to do was comment on any one of my daily style of the course of 3 days on Facebook to win!