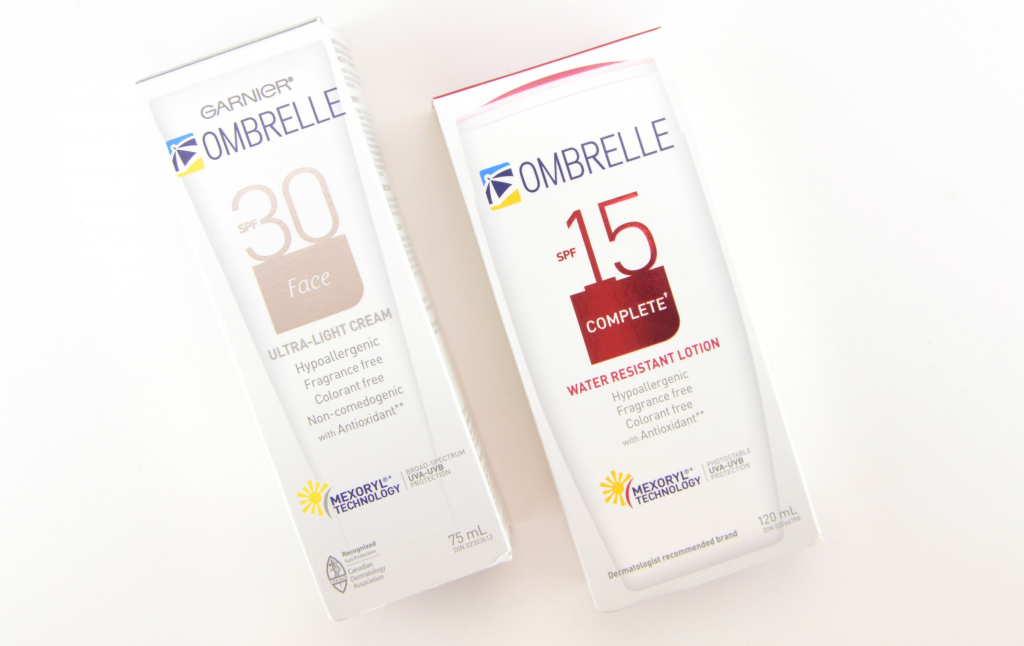 Always be protected

Just because we may be getting into cooler months, doesn't mean we can stop using sunblock. In fact, it's just as important to wear it on cloudy days or when there's snow on the ground, as when it's a hot sunny day. Garnier has an entire line, divided into 4 collections, for all the sun protection needs. Whether you need protection for your face or body, for the kids, or for when you're super active, playing your favourite sport(s), Garnier Ombrelle has you covered. Garnier Ombrelle has the seal of approval from the Canadian Association of Dermatologists, along with a Drug Identification Number, which means it's approved by Health Canada for sale in Canada. It's also Dermatologist recommended, is hypoallergenic and non-comedogenic and formulated with broad spectrum photostable protection that fights against both UVA and UVB rays.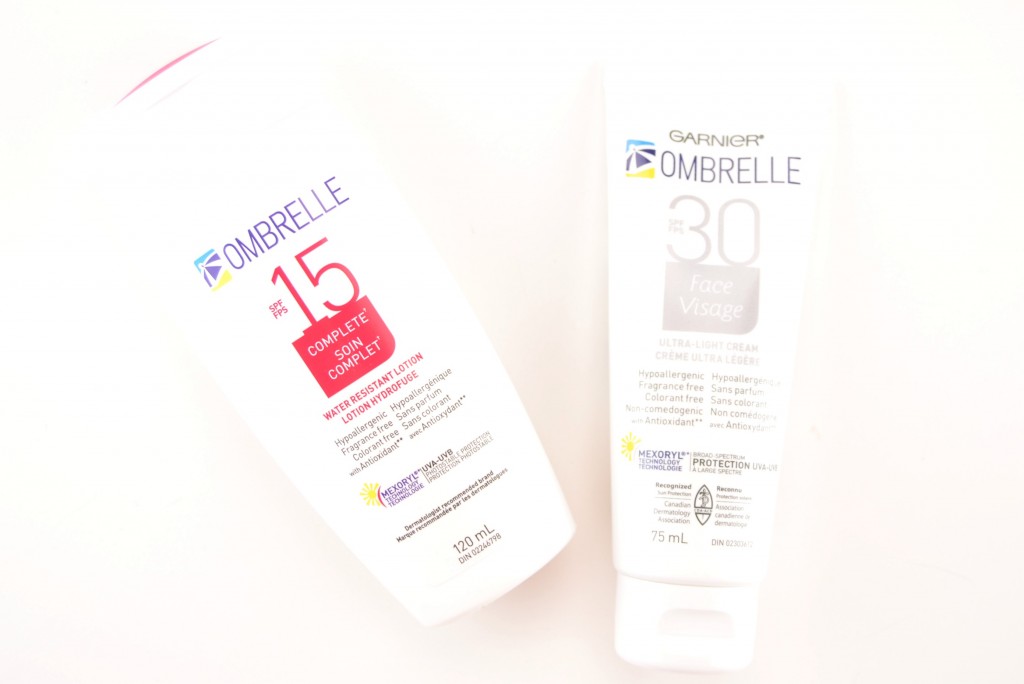 It's important to keep in mind that your face has specific needs in the protection against harmful sun exposer and is more delicate than other parts of your body. Although it's perfectly okay to use your body sunblock on your face, it may be worth taking a closer look at a specific product that's designed strictly for the face. Garnier Ombrelle Face SPF 30 has a lightweight, creamy, fairly thin texture that's formulated with vitamins E & B that helps to not only protect against the harmful UVA & UVB rays, but helps condition and hydrated the skin. It's easily absorbed into the skin, penetrates deep down, to provide hours of protection and blends into the skin with ease. It's the perfect sunblock for those that like to apply foundation right after, as it doesn't leave a white cast on the skin. It also doesn't clog pores and doesn't feel heavy or greasy. It provides a solid 8 hours of hydration and doesn't have that strong sunblock scent like others. It retails for $19.99 for 75ml.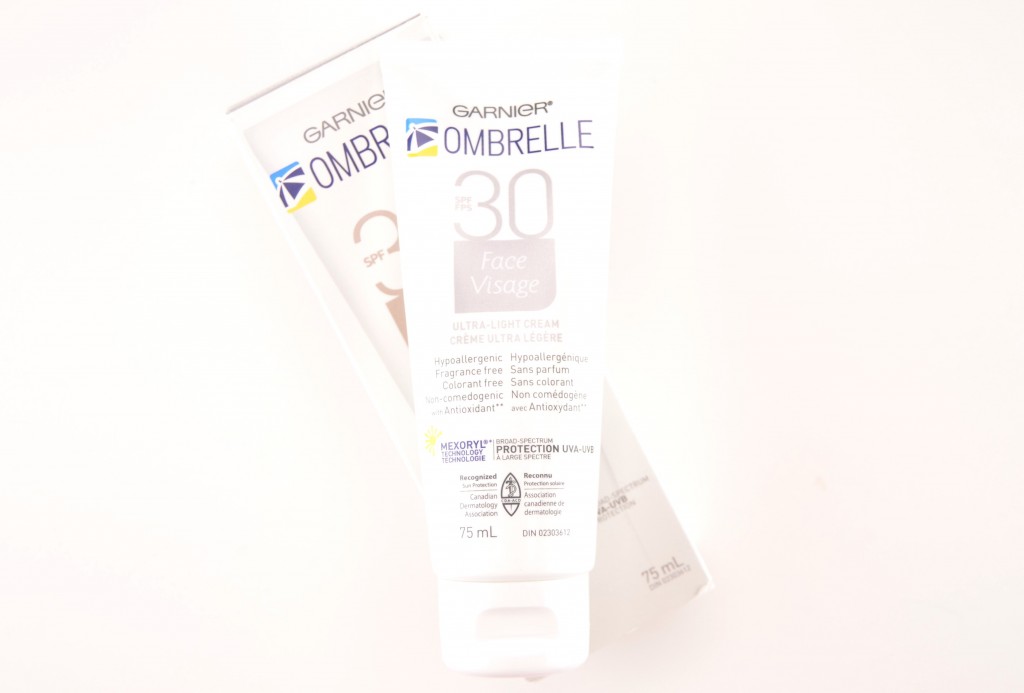 Garnier Ombrelle Complete SPF 15 features a lightweight texture that blends into the skin with ease without feeling sticky, heavy or greasy. Although it does leave a slight white tint immediately after application, it does seem to slowly disappear fairly quickly and is completely absorbed into the skin within a few minutes. Its broad spectrum UVA and UVB formula is sweat resistant and water resistant, making it the perfect sun block on hot, humid days. It seems to have somewhat of a cooling ingredient with a refreshing, light scent. For someone that has extremely dry skin like myself, it does an excellent job at moisturizing it and keeping my skin hydrated throughout the day. It retails for $19.99 for 120ml.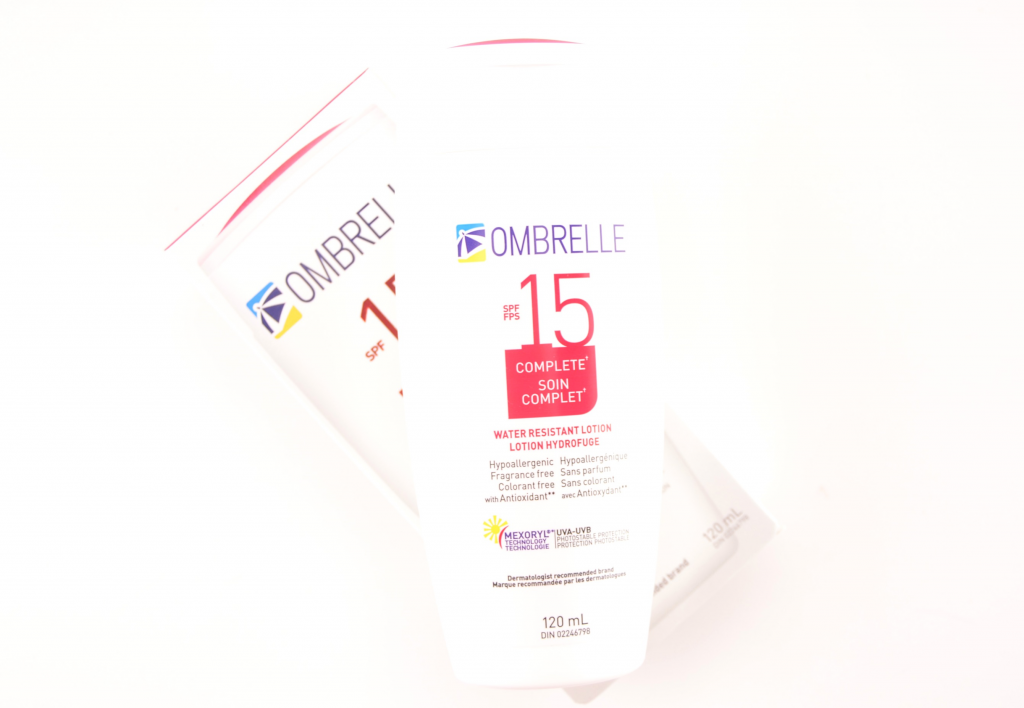 If you enjoy this Garnier Ombrelle Review, you may also enjoy Banana Boat Sunscreen Collection and L'Oreal Sublime Line