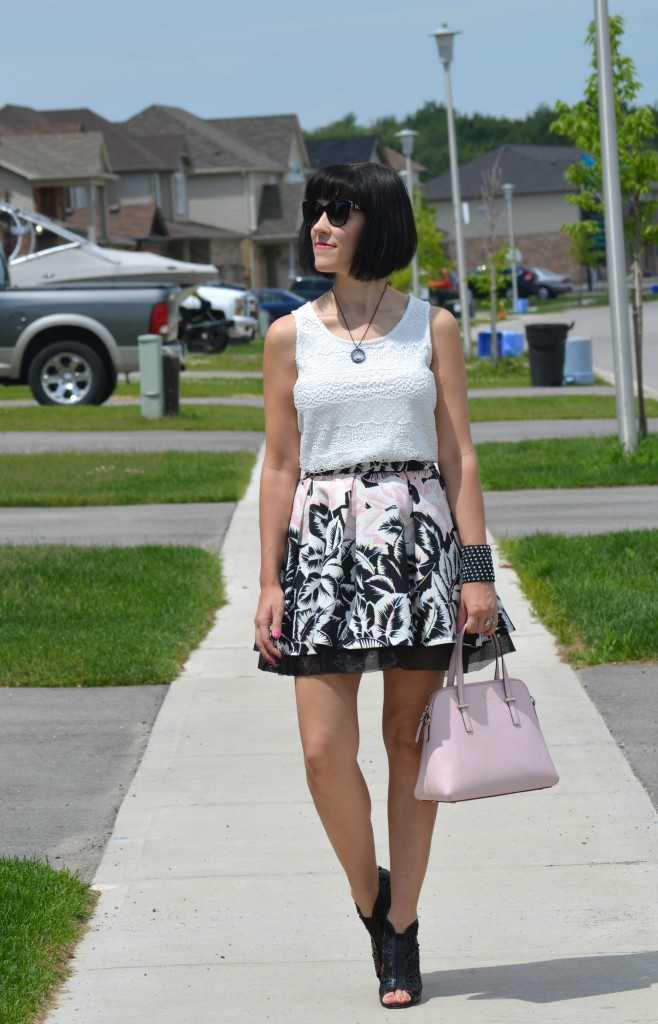 As the newest GERRY WEBER Brand Ambassador, I had the pleasure of shopping at their newly opened Yorkdale location, to pick out a few pieces to showcase on the blog. GERRY WEBER is best known for their feminine and modern womenswear clothing, but it's so much more than just a clothing store, it's an experience. The staff there are incredibly kind and extremely helpful, it's more like shopping with your BFF, than a pushy sales associate. I literately could have spent hours in their beautiful store, trying on every single piece of clothing. It was a hard choice picking out my two favourites, which is probably why I ended up with 4?
As much as I loved the entire GERRY WEBER spring/summer 2015 collection, I fell head over heels for their more youthful and trendy TAIFUN collection. TAIFUN is designed for those that have a flair for fashion and looking to embrace their own personal style. It features dainty, feminine and trendy silhouettes, with modern and eye catching patterns and prints. Its high quality and sustainable materials, along with their youthful and unique cuts, give every single piece a ton of character that you'd find nowhere else.
This top is everything. It goes with absolutely everything and the detail is impeccable. Oh beautiful will it go with this TAIFUN black and white floral skirt? I think it will also look just as cute with these printed trousers.
I've teamed up with GERRY WEBER to offer a $250 gift card that can be used at any of their standalone boutiques, Square One Shopping Centre, Yorkdale, Scarborough Town Centre or Vaughan Mills, but you must be able to pick up your gift card at their Yorkdale location.
What I Wore
Top- c/o GERRY WEBER
D&G Sunglasses- c/o SmartBuyGlasses
Necklace- c/o ShopMissA
Cuff- c/o Cocoa Jewelry
Kate Spade – c/o Shopbop
Skirt- c/o Express
Heels- DSW