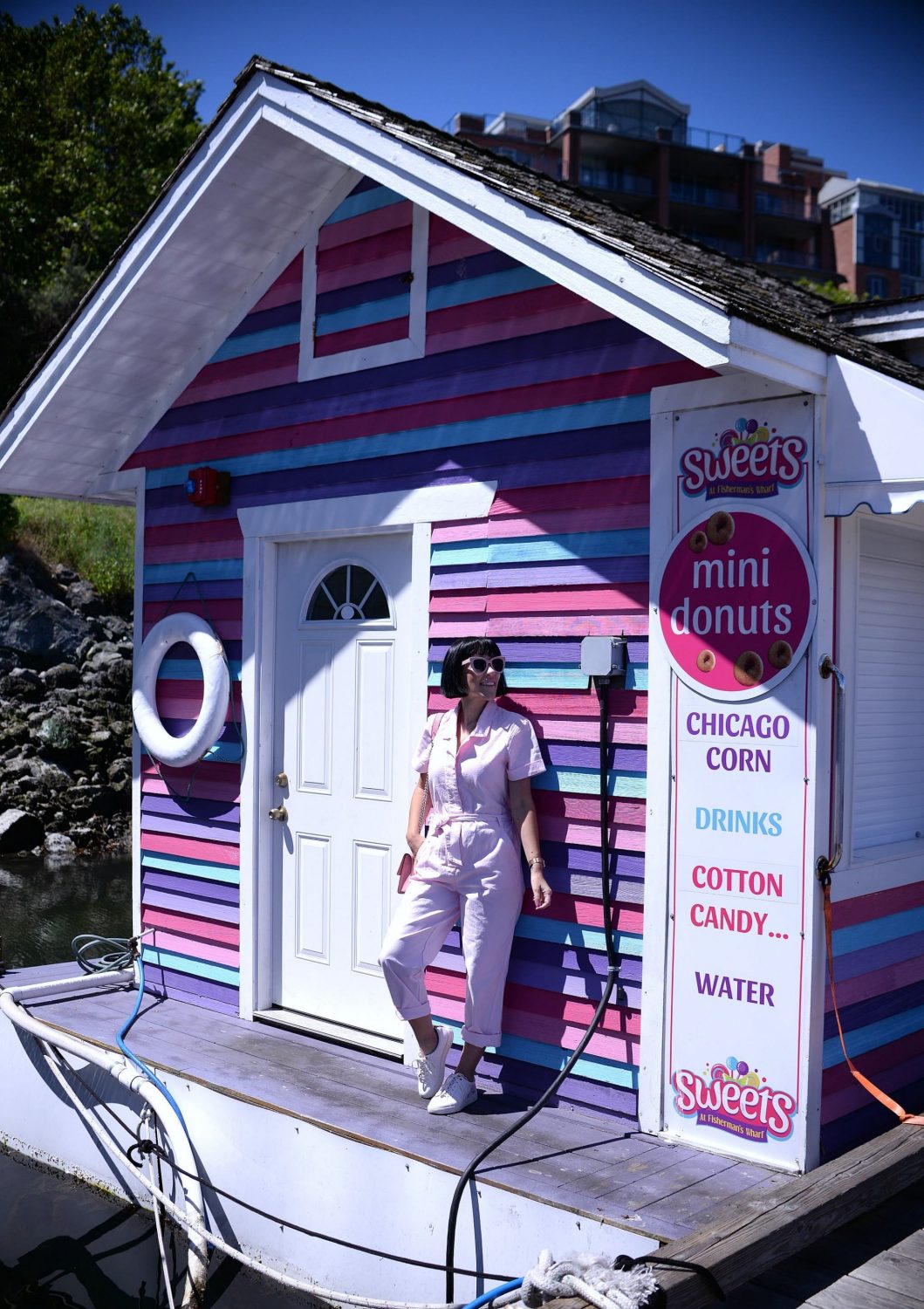 The Ultimate Travel Guide to Victoria BC
Victoria is the capital of beautiful British Columbia, and although it's a favourite getaway for both tourists and locals, did you know it also hosts the oldest Chinatown in the country? It also has the narrowest street in Canada too. Outside of being famously known as the City of Gardens, Victoria BC is also one of the most romantic cities in Canada with some of the friendliest people in the world. With its English charm, European influence and vibrant and relaxed vibe, this island is busting with excitement around each corner. This tiny city has a bit of everything. From culture, history and greenery, to delicious eats, thirst quenching drinks and perfect climate, this walkable city features it all. It's the perfect destination when you're looking for adventure, entertainment and relaxation.
Of course, getting to the island, you're going to need to take the ferry. Whether you're on foot, or have a vehicle, BC Ferries is the way to go. Although there are several terminals in the Vancouver area, may I suggest deporting from Tsawwassen. It's just south of Vancouver and takes only 95 minutes to get to Sidney BC (aka Swartz Bay). From there it's just a short 30-minute drive to Victoria.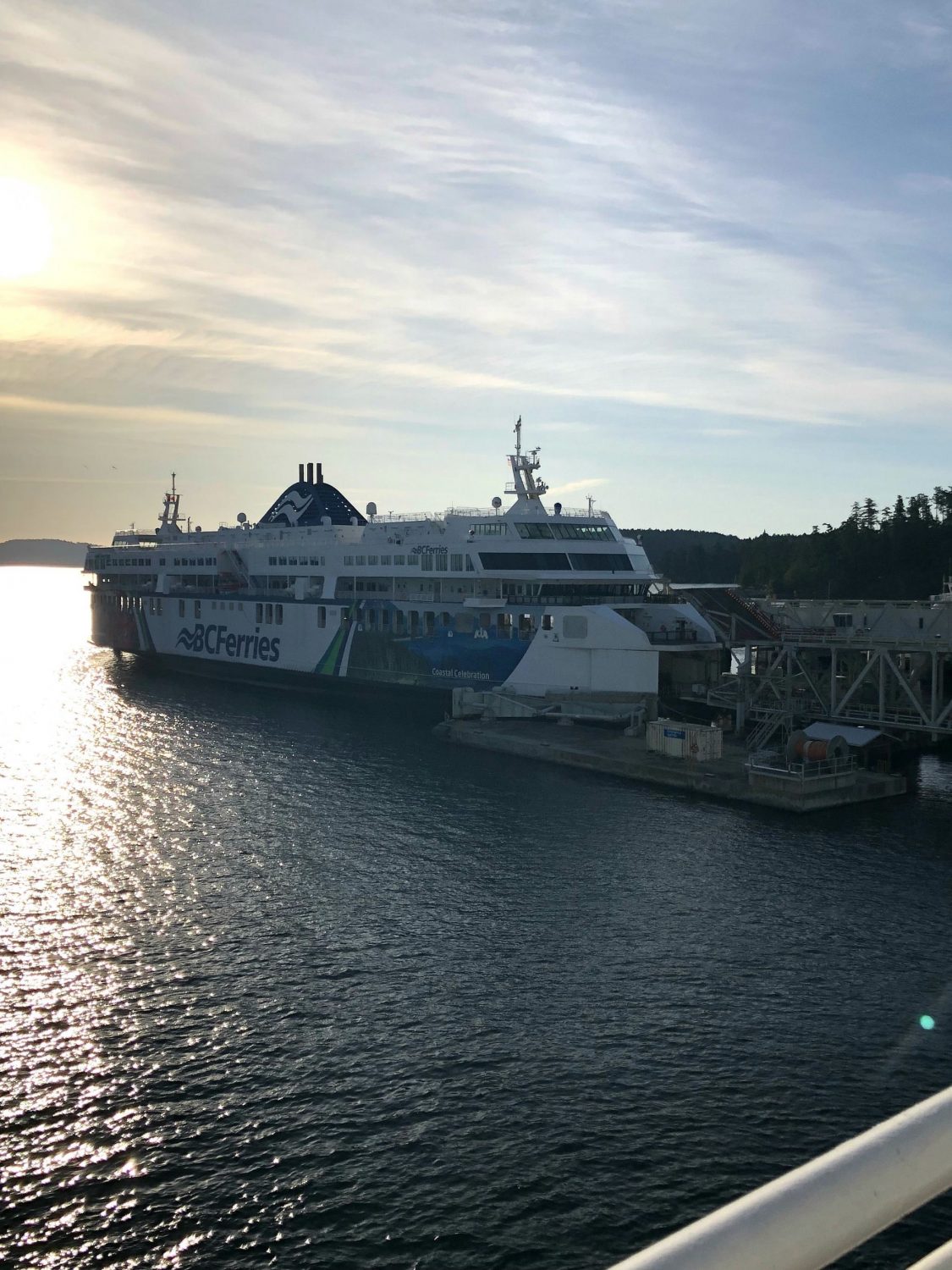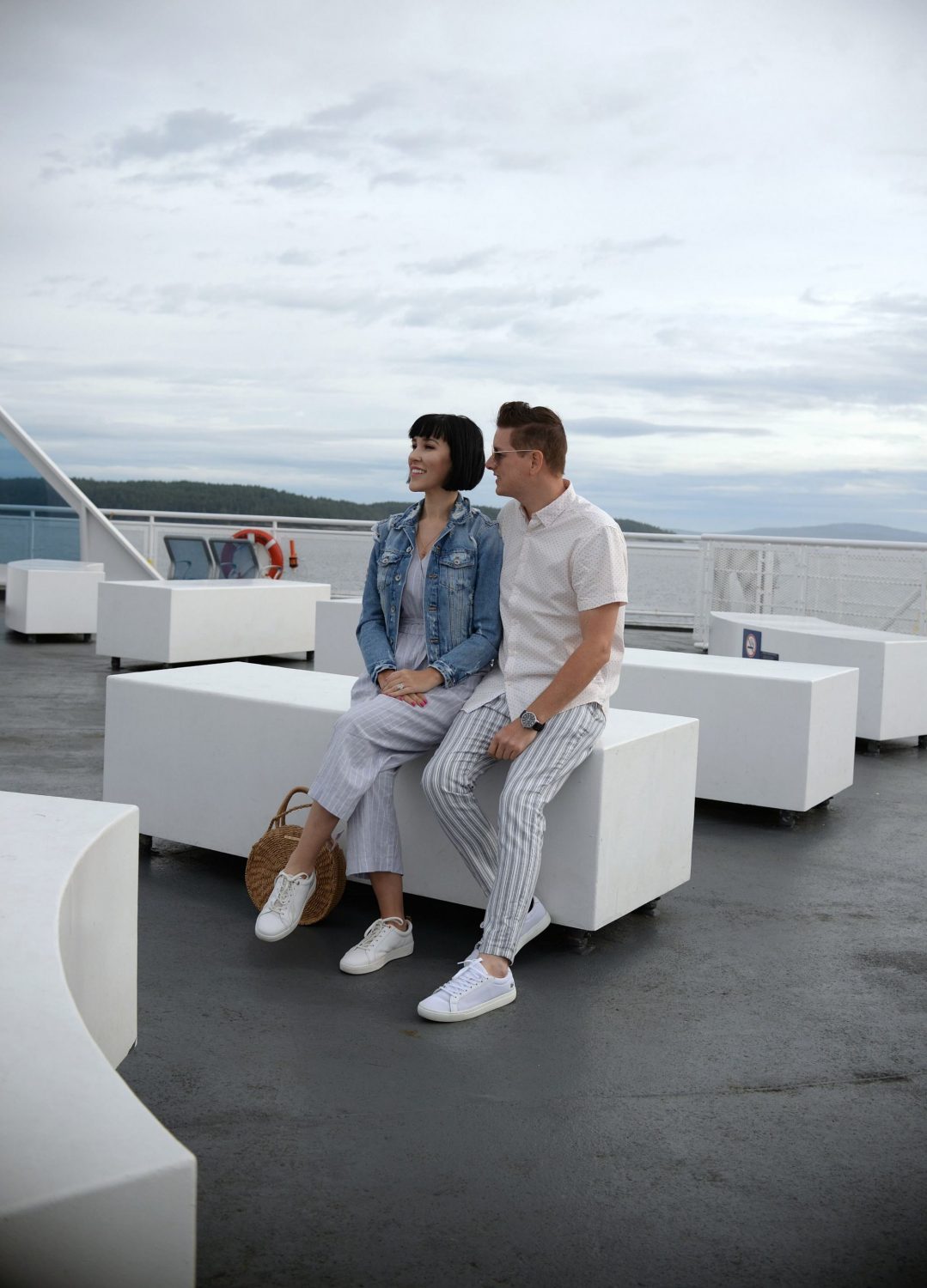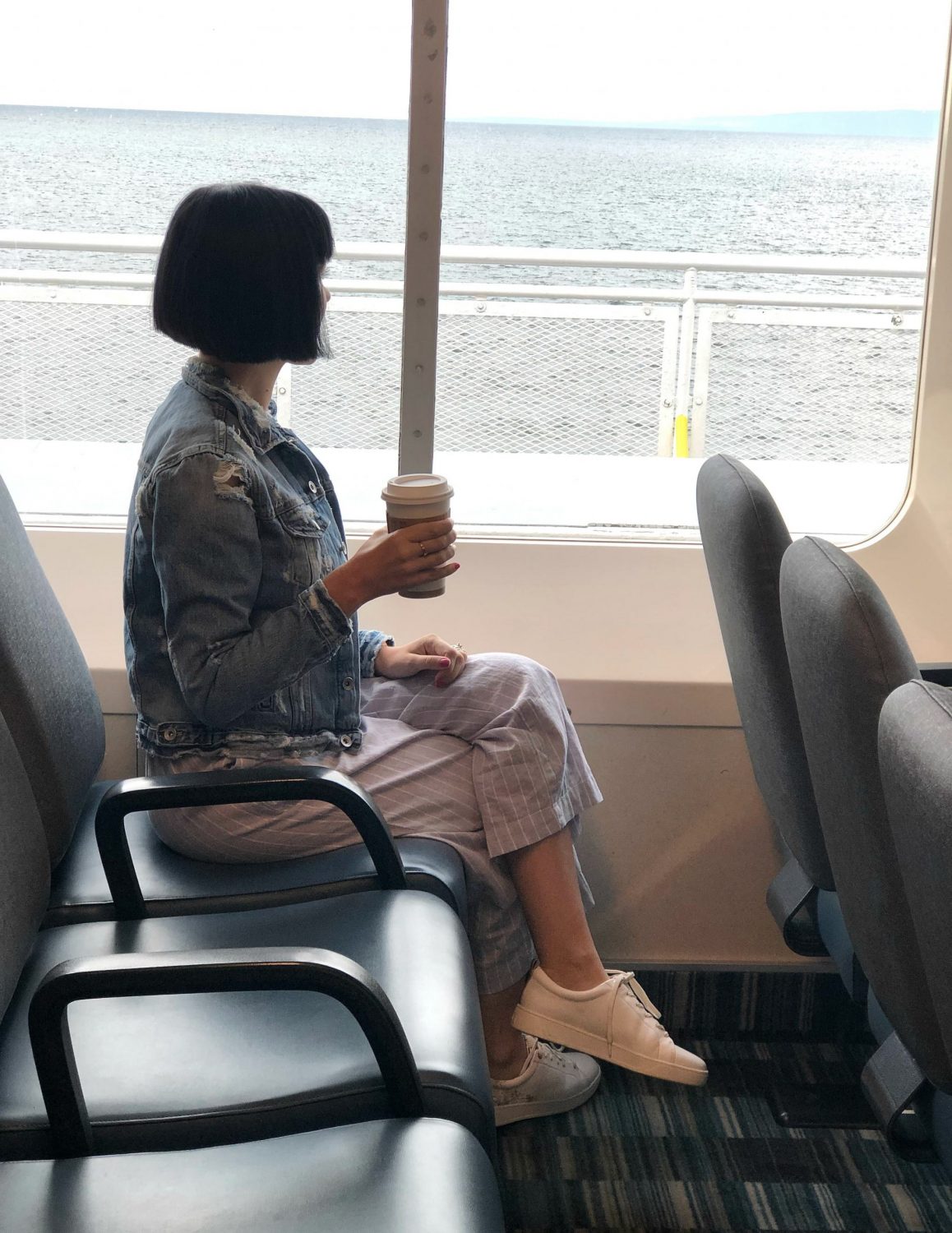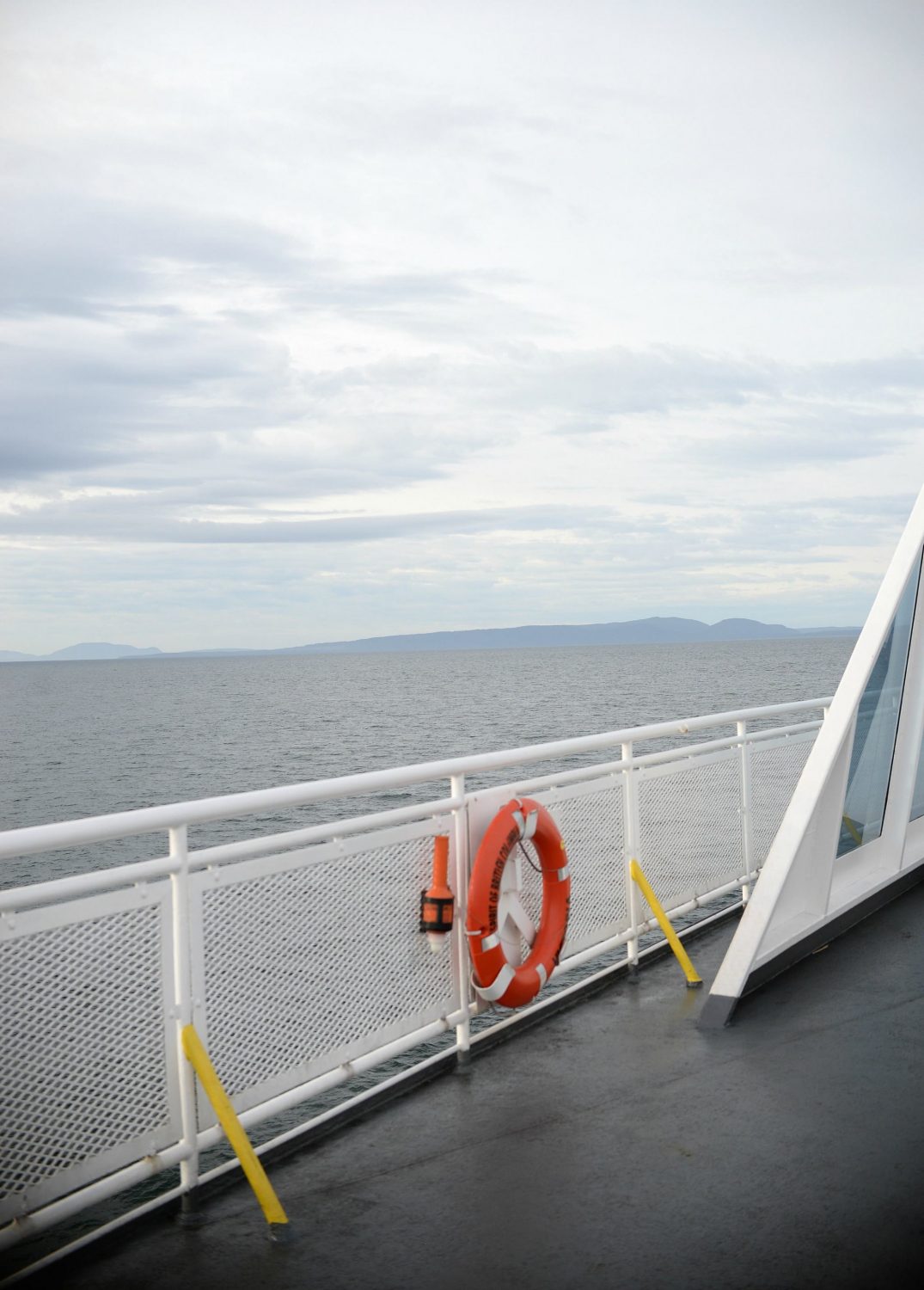 Things to keep in mind, book ahead (as it books up quickly) and plan on getting to the terminal at least 30-minutes prior to your sail time. You'll be instructed on which lane to stay in, while traffic controller will direct your vehicle onto the ferry once it's time to board. Of course, you're able to stay in your car while sailing, but I highly recommend taking advantage of the upper decks. Take your time exploring all the amenities, including laptop stations, food and beverages and even fancy lounge areas with TV. Be sure to take in the scenery by heading out on the open deck and enjoying the fresh air. Be sure to listen to the announcements, as they will give you pre-warnings when it's come to head back to your car. Not only is BC ferries the quickest, safest and most enjoyable way to get to Vancouver Island, you get to sit back and take in the stunning views.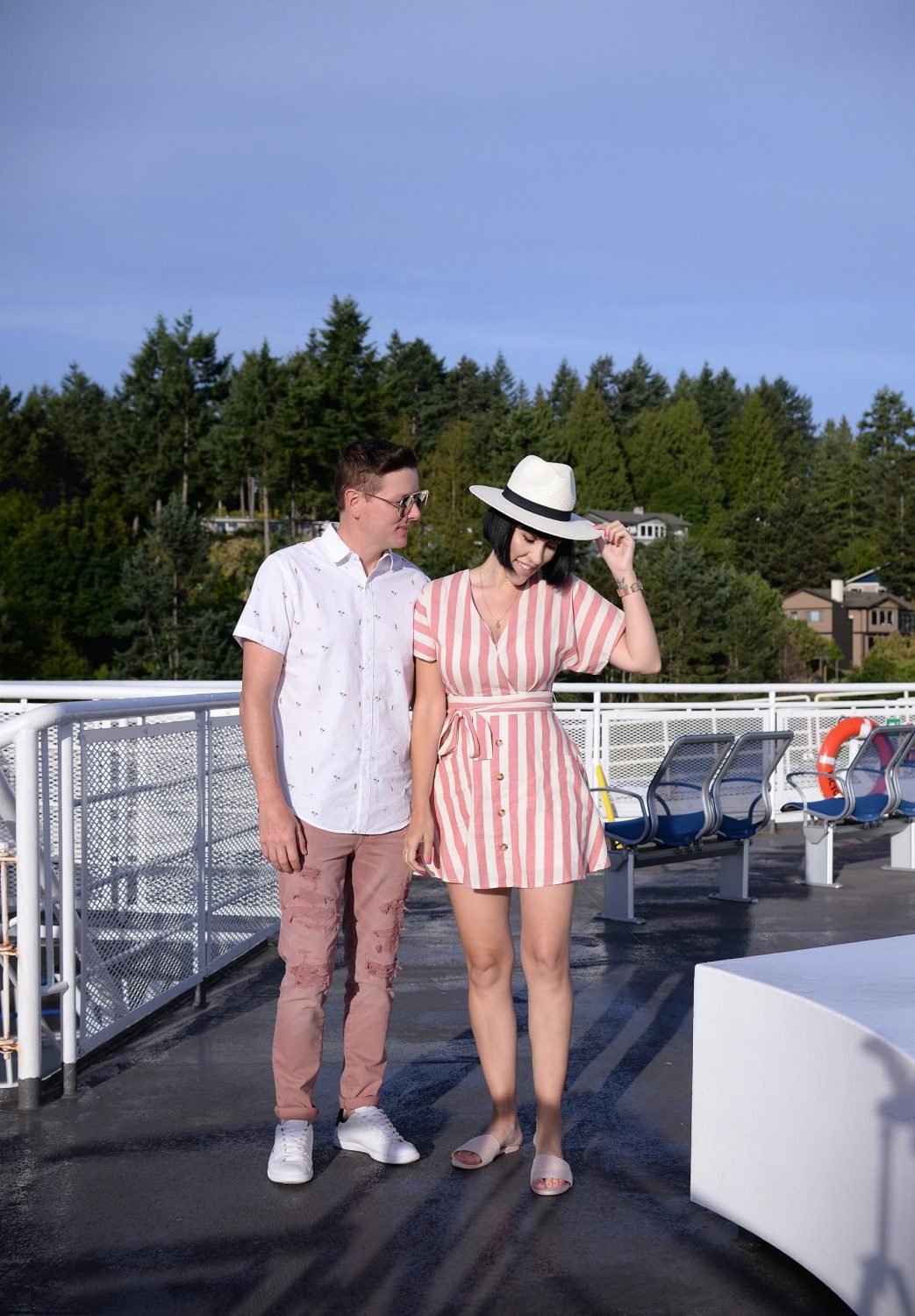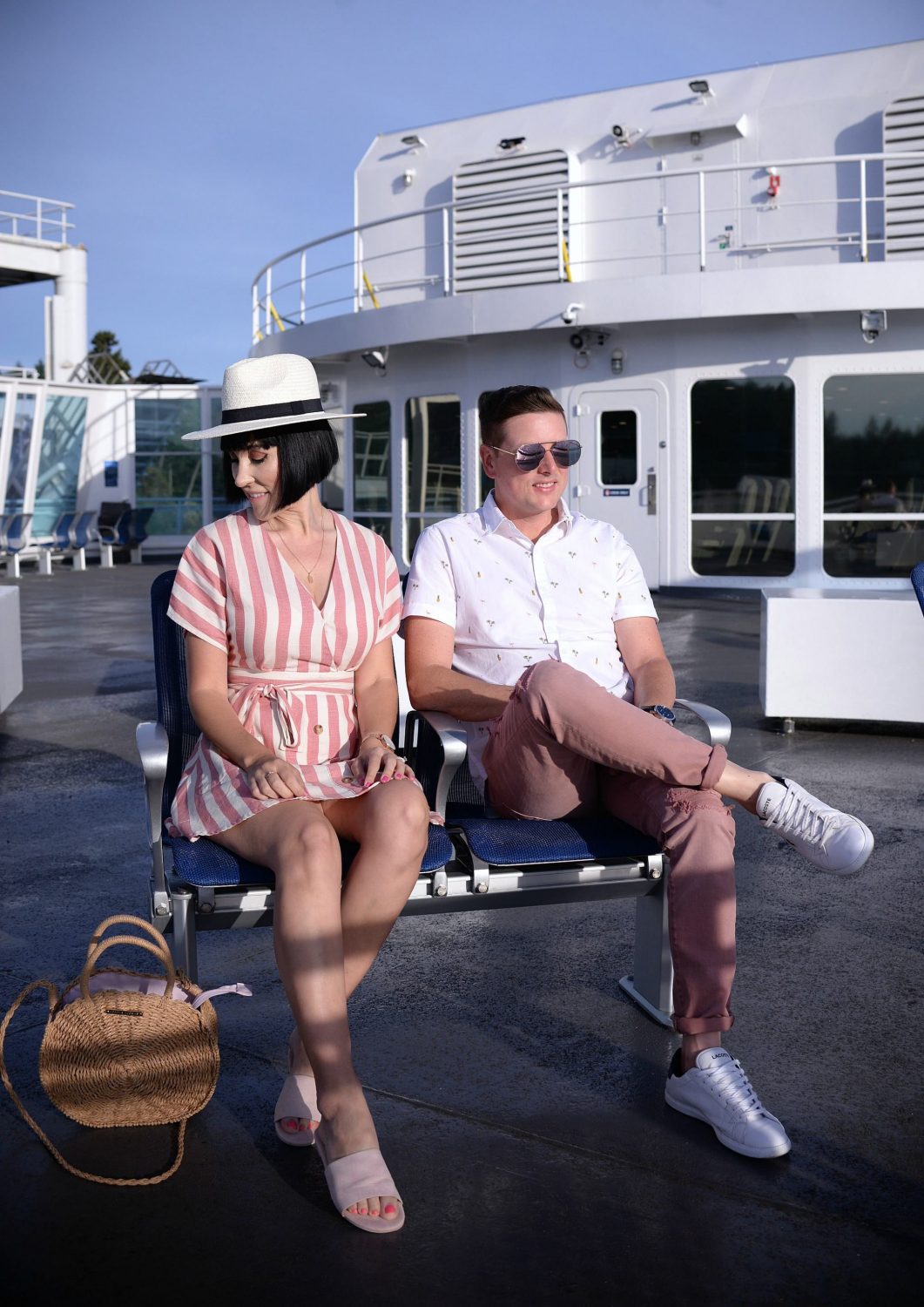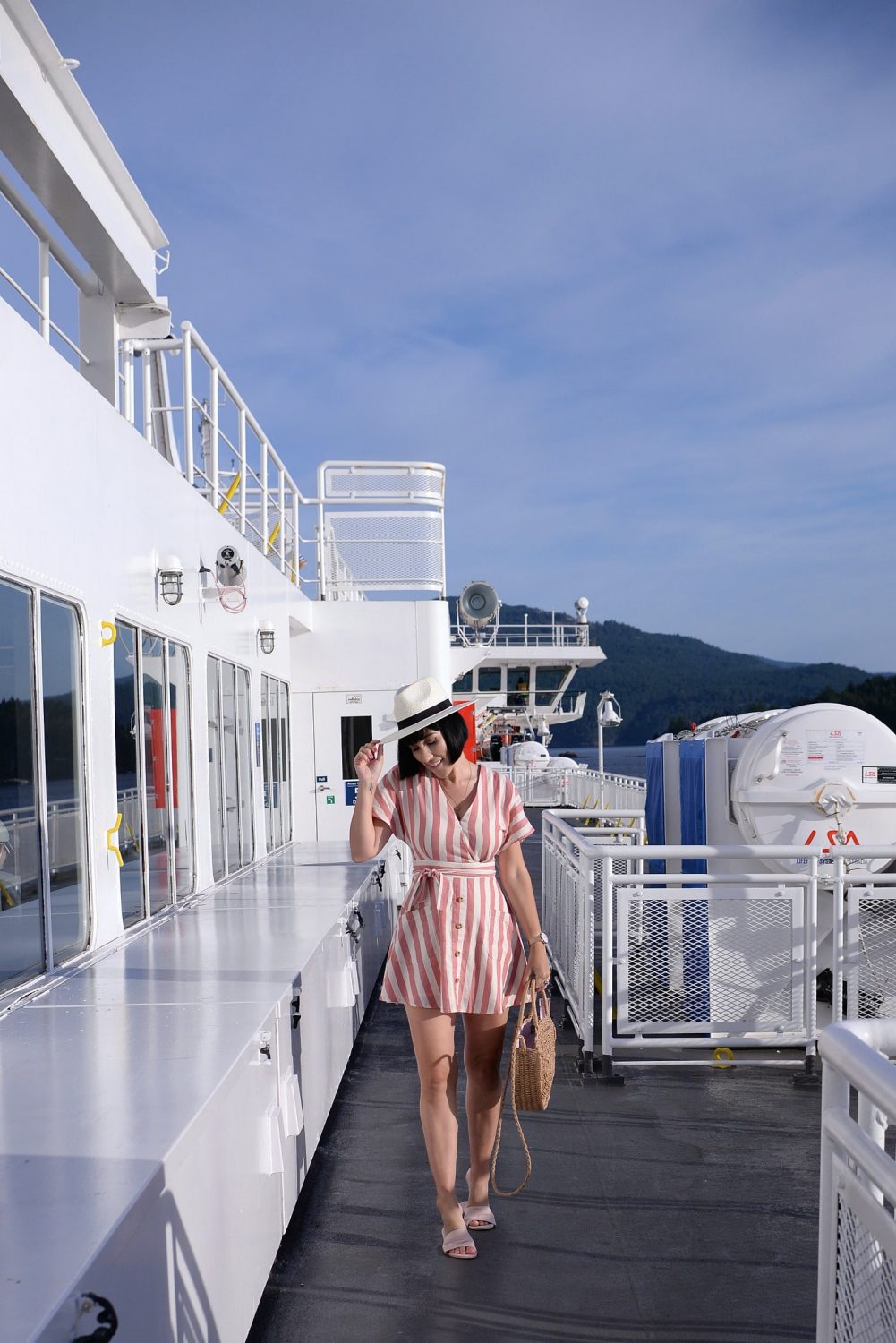 Once you arrive into Victoria, start with A Taste of Victoria Food Tour. Not only is it Victoria's #1 rated food tour, it's the perfect way to get familiar with the area. Along with experiencing some of the cities most favourable and delicious locally owned and sourced foods, you'll also pass by some of the city's most iconic landmarks. This 2-hour tour begins at the Victoria Public Market and will take you on a 2.5KM adventure. You'll explore the Market Square, Bastion Square, Trounce All, Chinese Public School and Chinatown, along with Inner Harbour Causeway, Parliament Buildings and Empress Hotel. You'll enjoy 6 to 8 tastings at different establishments, and although these are only "sample size", will leave you feeling full by the end of the tour. From macarons, chocolate, craft beer and teas, to perogies, breads and meat, it's an excellent way to experience the culture, history and local entreasures all at once.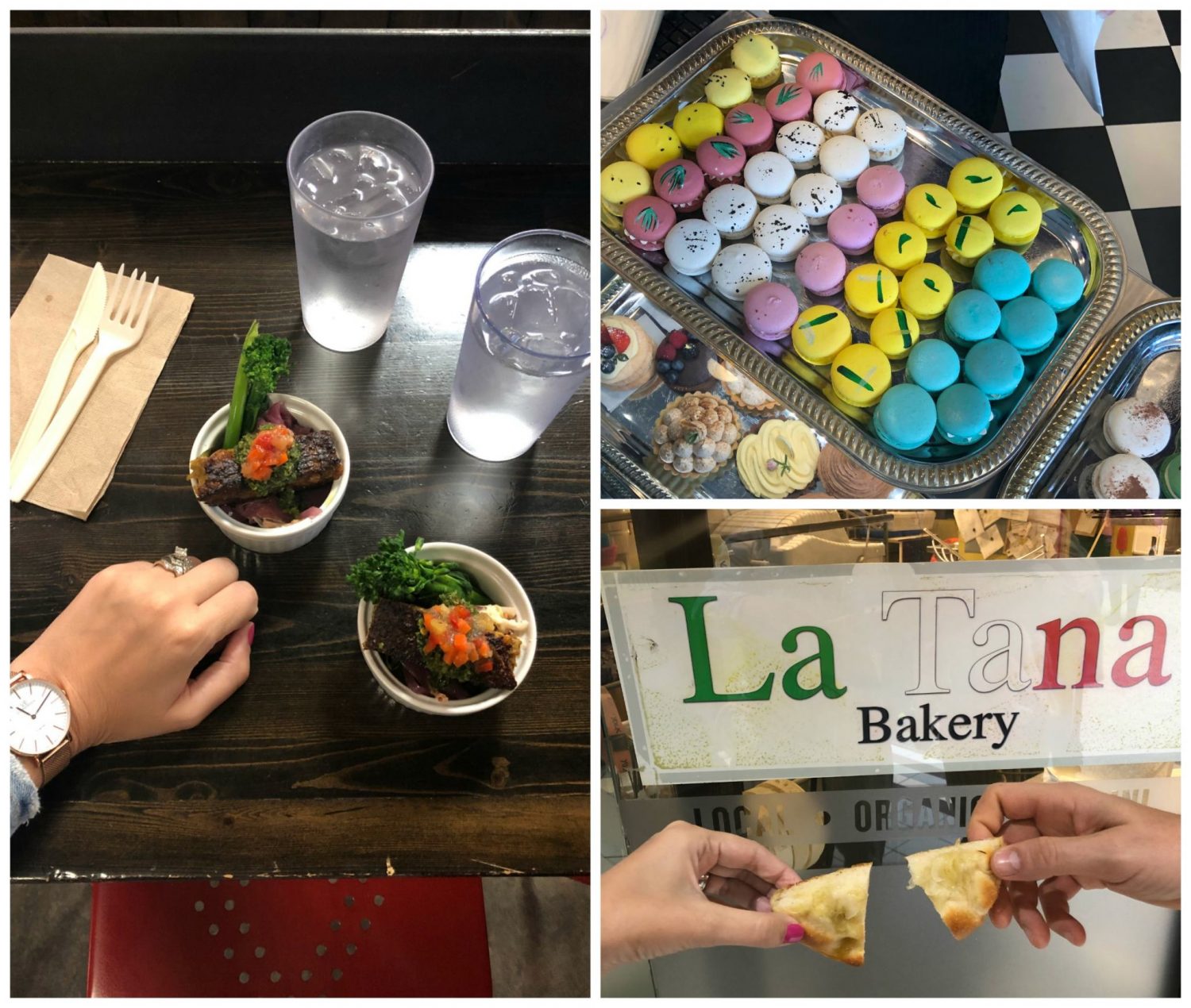 First stop, Roast, found right in the Public Market. It's a sandwich and meat shop, that's concept is to serve up healthy, last-minute meals. They do offer a lovely vegetarian option; a potato and chickpea frito filled with broccolini, greens, mostarda, onion jam and coleslaw. A short walk and you'll come across La Roux Patisserie, a French-inspired pastry shop that features chic and Instagram worthy décor, along with fresh macarons, croissants and cakes. Looking to fill up on carbs or get your Italian on, you'll love the third stop. La Tana Italian Bakery also has a lineup around the corner thanks to its array of focaccia, farinata, snacks, panini, bread and other Italian baked specialties. Just Matcha is number 4 on the list and it's the premiere source of matcha on the island. It features the world's best matcha and is the perfect place to cooldown and take a load off. Who doesn't love biscuits and gravy? If you do, you're going to love the 5th, Shanzee's Biscuit Café. These buttery soft and flaky goodness almost melt in your mouth. Keeping with the carb trend, next up is SüLT Pierogi Bar. For someone who grew up indulging in homemade perogies, it's hard for me to find a restaurant that keeps the authentic flavour and texture. Happy to report, these were almost as good as my aunt makes. End the tour with a craft beer.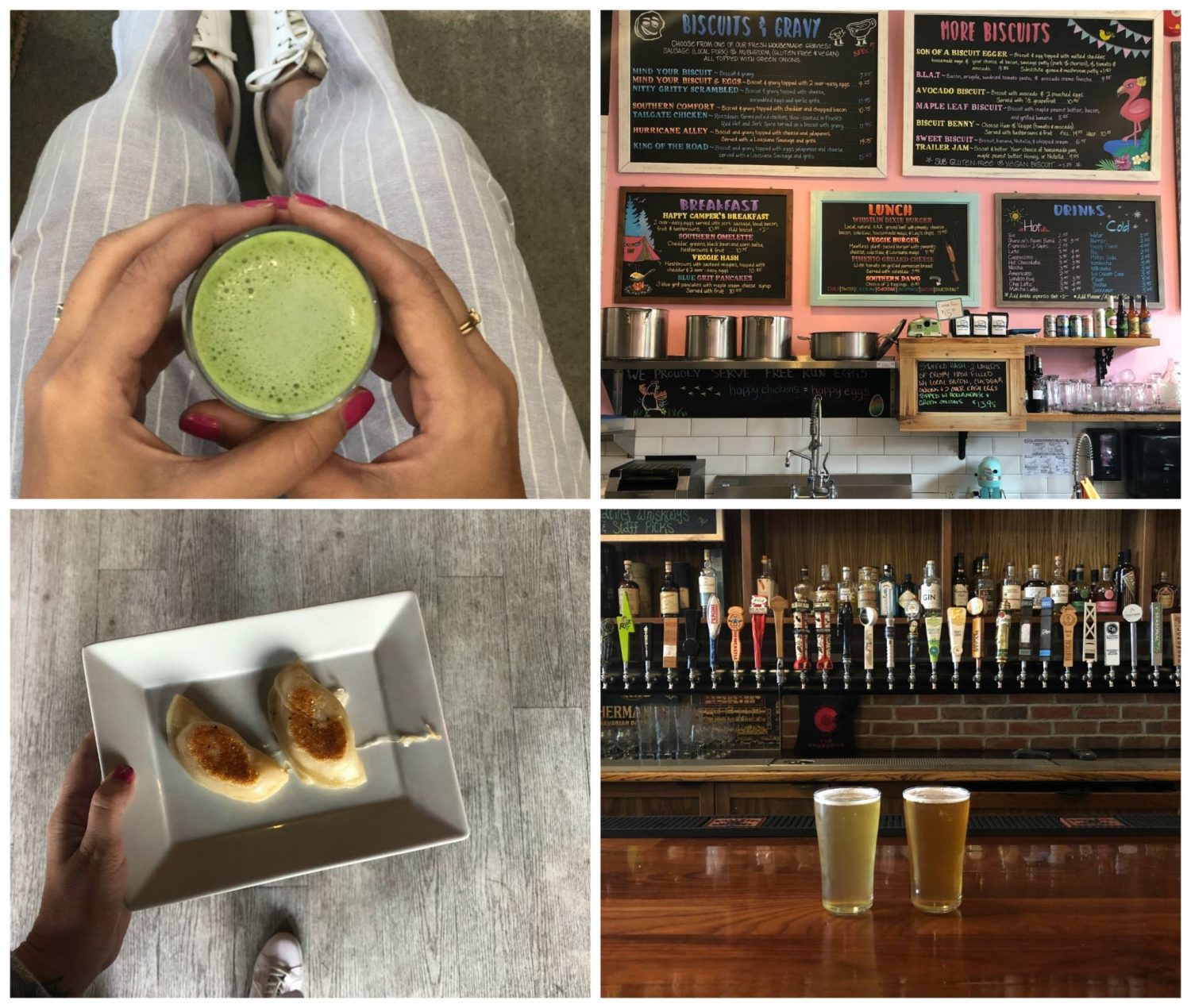 What once was filled with illegal gambling rings and opium dens, has quickly transformed into one of city's most booming neighbourhoods. Victoria's Chinatown is the oldest in Canada, and second oldest in North America right after San Fran. It started as simple wooden shacks built by the Chinese immigrants who came to work construction on the Canadian Pacific Railway. Now as you walk under The Gate of Harmonious Interest, the entrance to the centre of Chinatown you'll find cute shops and trendy restaurants. Of course, you'll still see the traditional Chinese culture, architecture and Asian flare.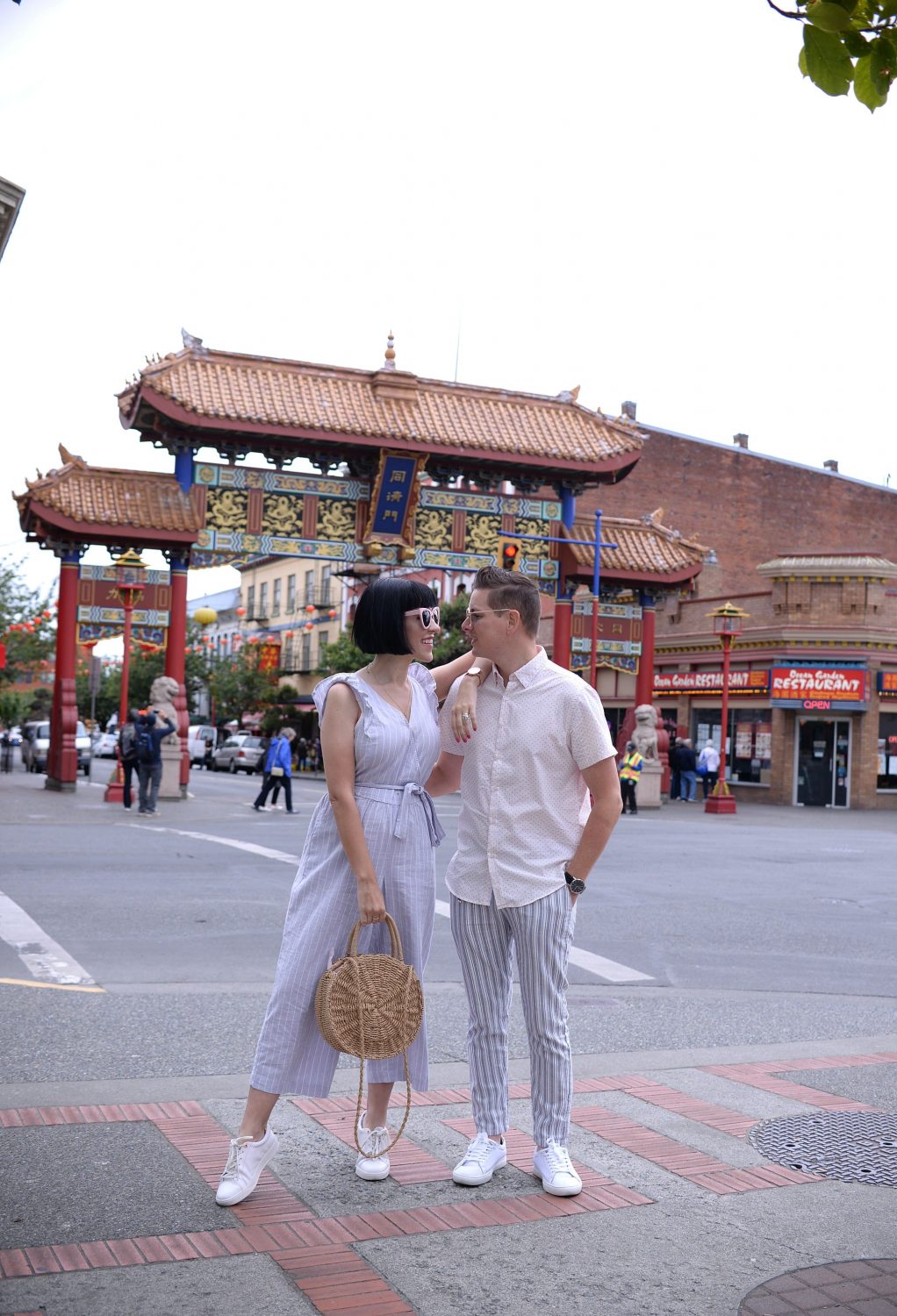 Found within Chinatown is Fan Tan Alley, the narrowest street in Canada. It is filled with bakeries, ice cream parlours, boutiques and other interesting treasures. Be sure to hit up Kid Sister Ice Cream for the best cone on the island.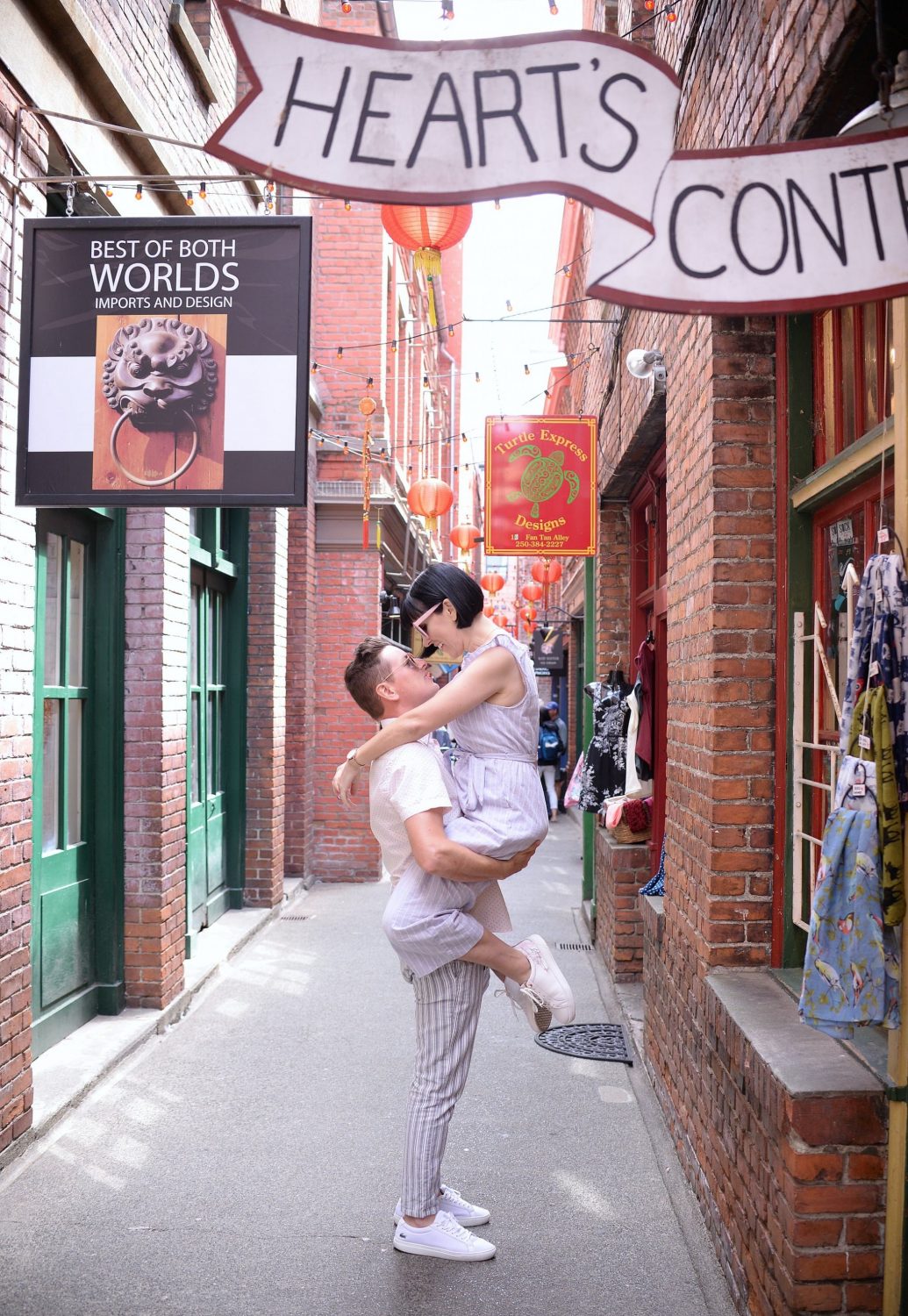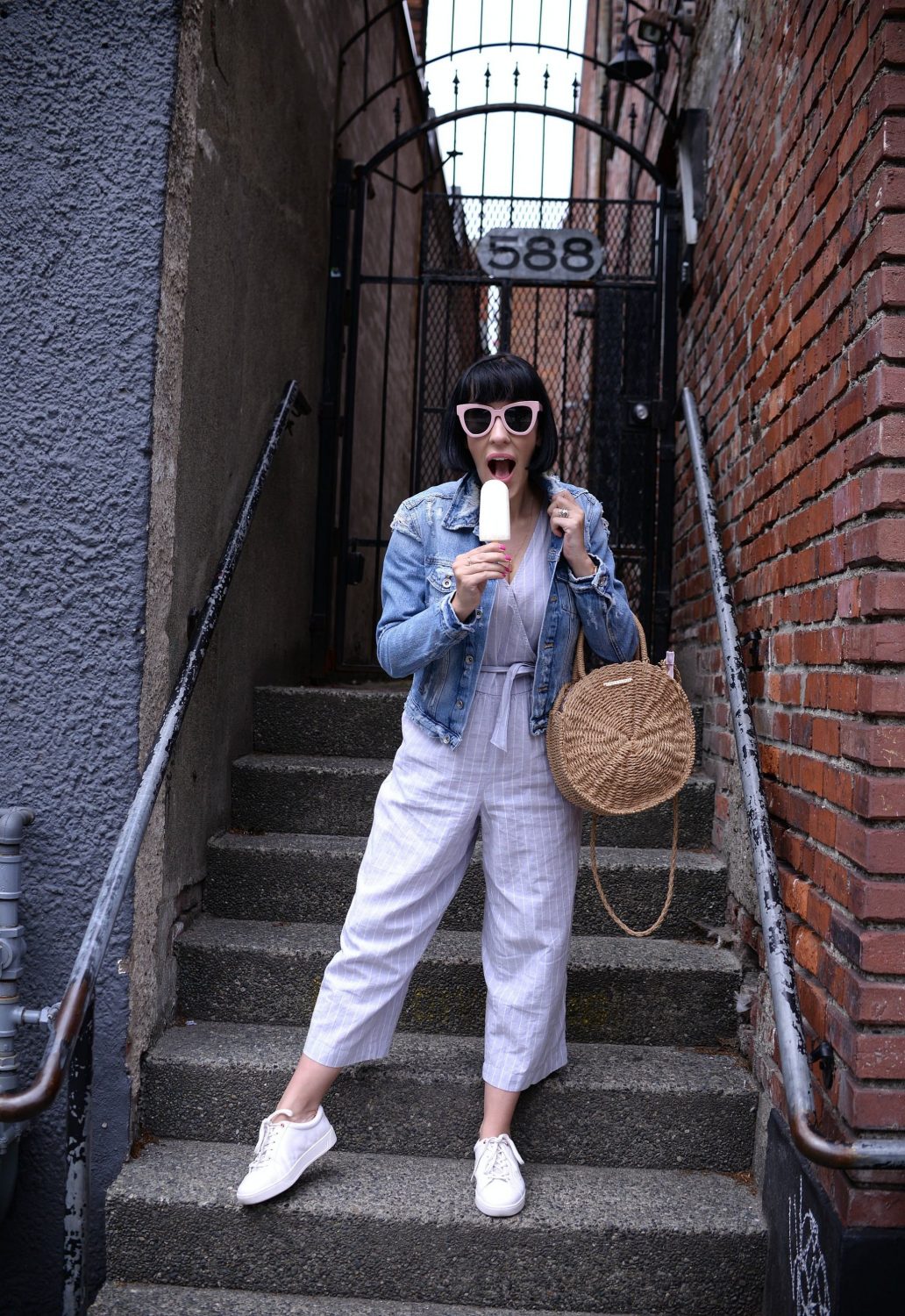 Just down the street from Chinatown, you'll find Victoria's Market Square. Brick and beam heritage buildings are surrounded in an open-air courtyard lined with local boutiques and one-of-a-kind merchandise. If you're lucky, you'll be able to catch local artists performing, as well as several events hosted throughout the year. From home décor, locally made jewellery, to fun funky gifts, clothing and accessories, you can easily spend the afternoon strolling around these shops. The market square also serves up a ton of tasty dining options. Authentic Belgian waffles to a vegetarian buffet, a little something for everyone. If you're looking for even more shopping, head out of the square and onto lower Johnson. You'll find a ton of hip and trendy boutiques.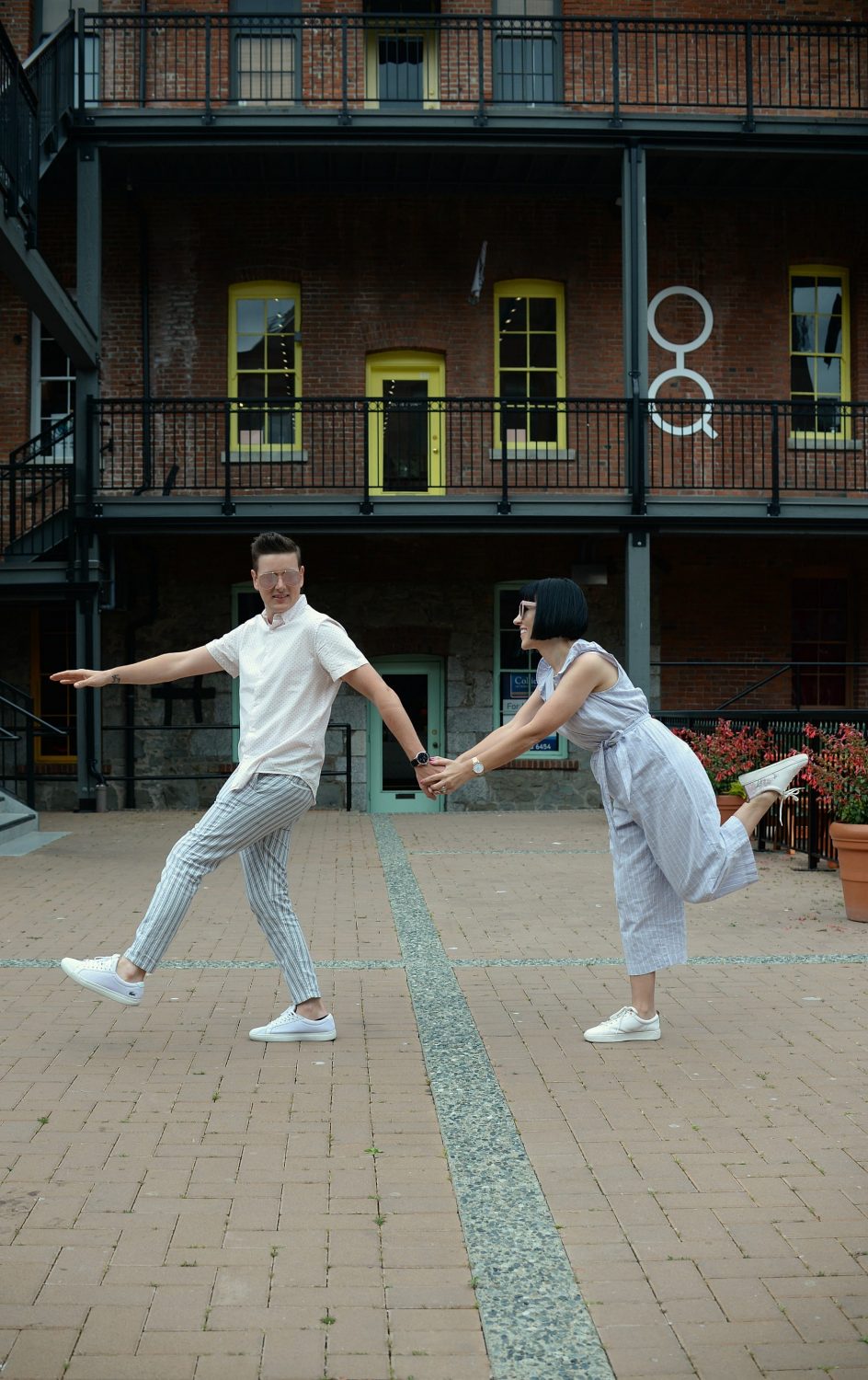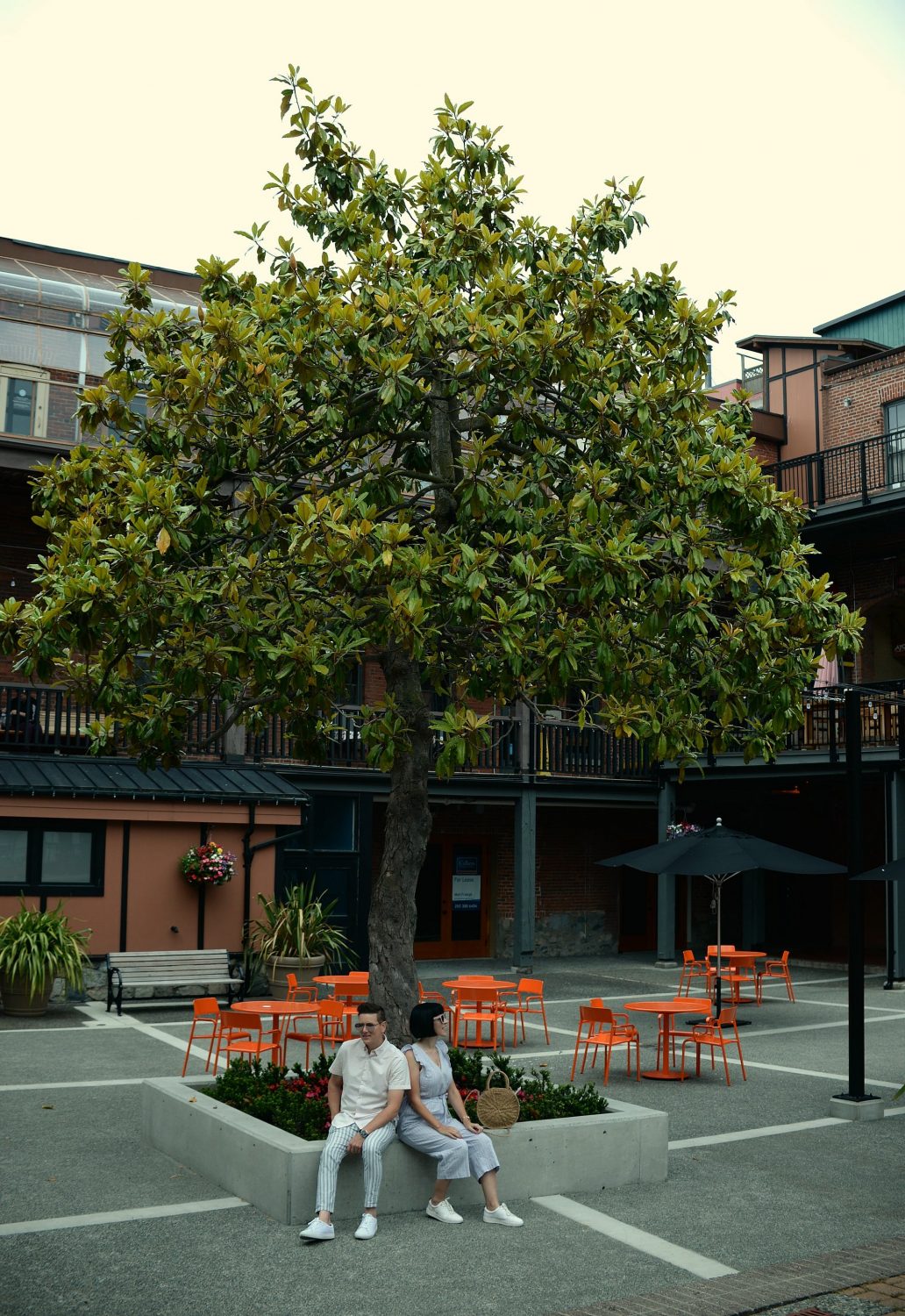 Keeping with the shopping theme, Uptown Victoria is another amazing area to hit up for all my shopaholics. This premier shopping centre is filled with all your fave stores, including Forever 21, H&M, Urban Barn and Suzy Shier, along with some unique and local boutiques. This open-air environment is not only filled with clothing stores, it offers an array of restaurants, entertainment and social events.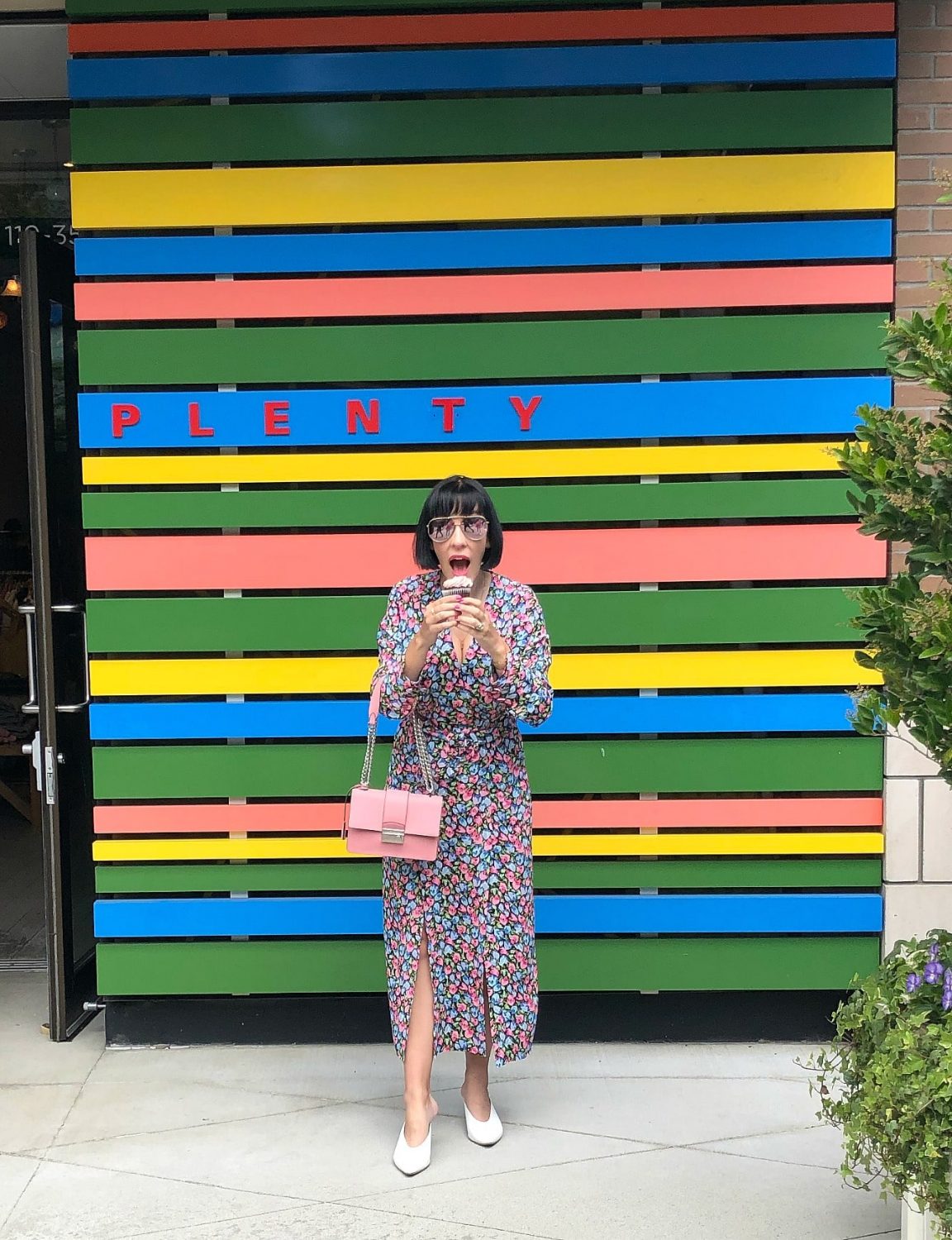 Now let's chat about some iconic buildings, including Craigdarroch Castle. This historic, Victorian-era Scottish Baronial mansion was designated a National Historic Site of Canada due to its landmark status in Victoria. This 1890, 20,000 square foot mansion features 4 floors and 39 rooms. It features both French, Spanish and Italian Romanesque characteristics and leaves you feeling like a princess in a fairytale movie.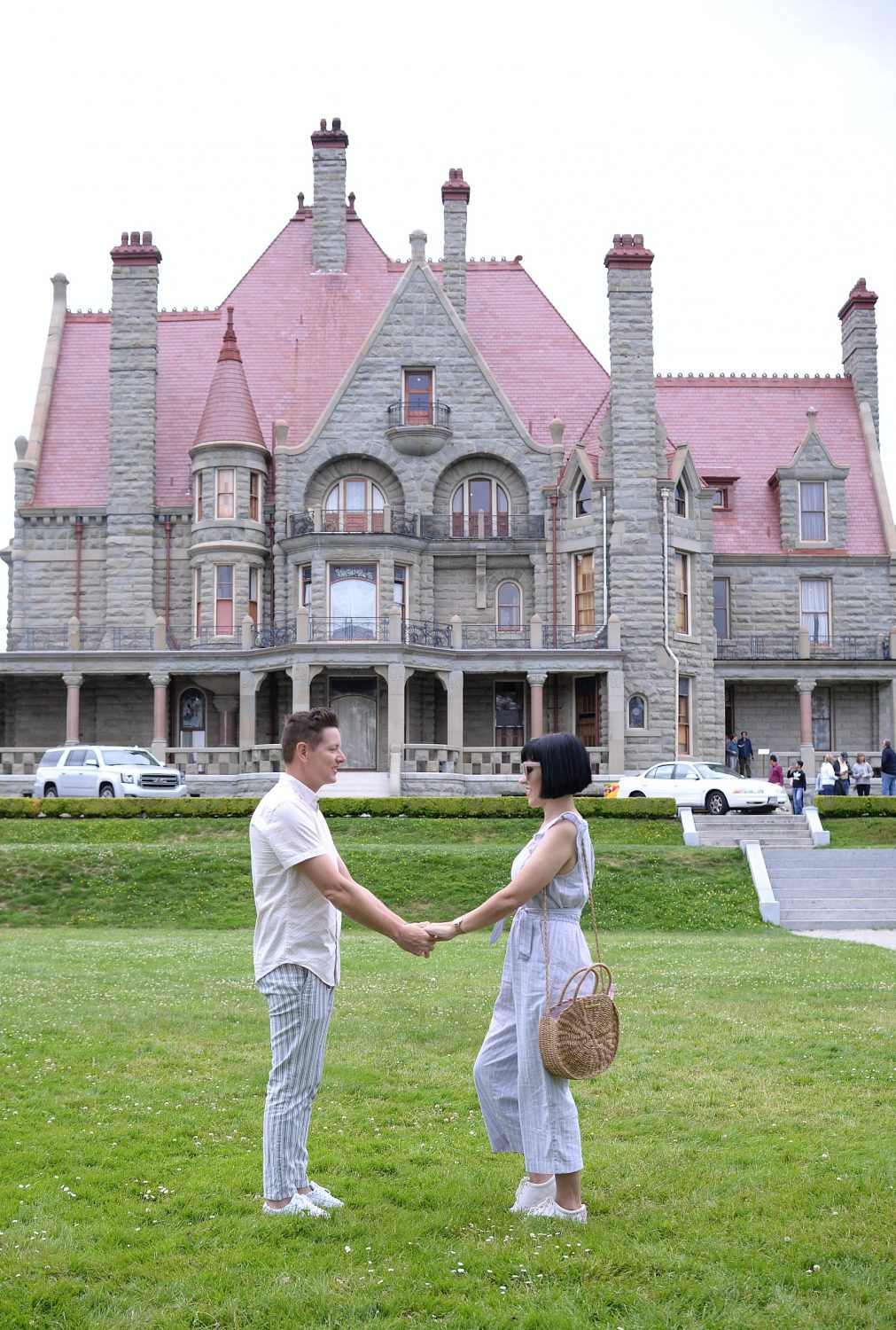 The Parliament Buildings, which is home to the Legislative Assembly of British Columbia is also a must when visiting the island. You can take a free guided tour of this 12 ½ acre property, or just enjoy it from the outside. Inside you'll discover the history of the province along with fun facts about the architecture and the history around the building.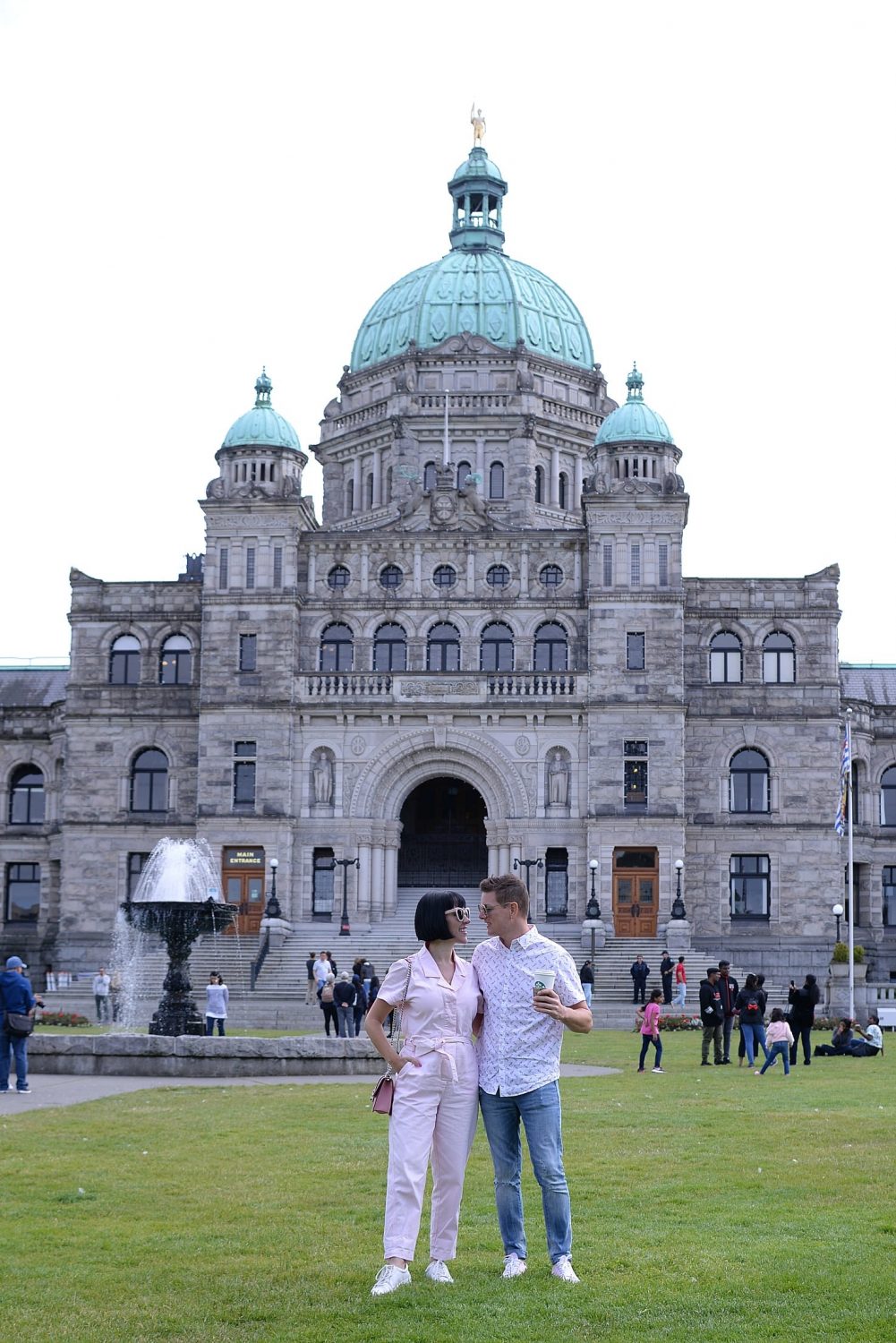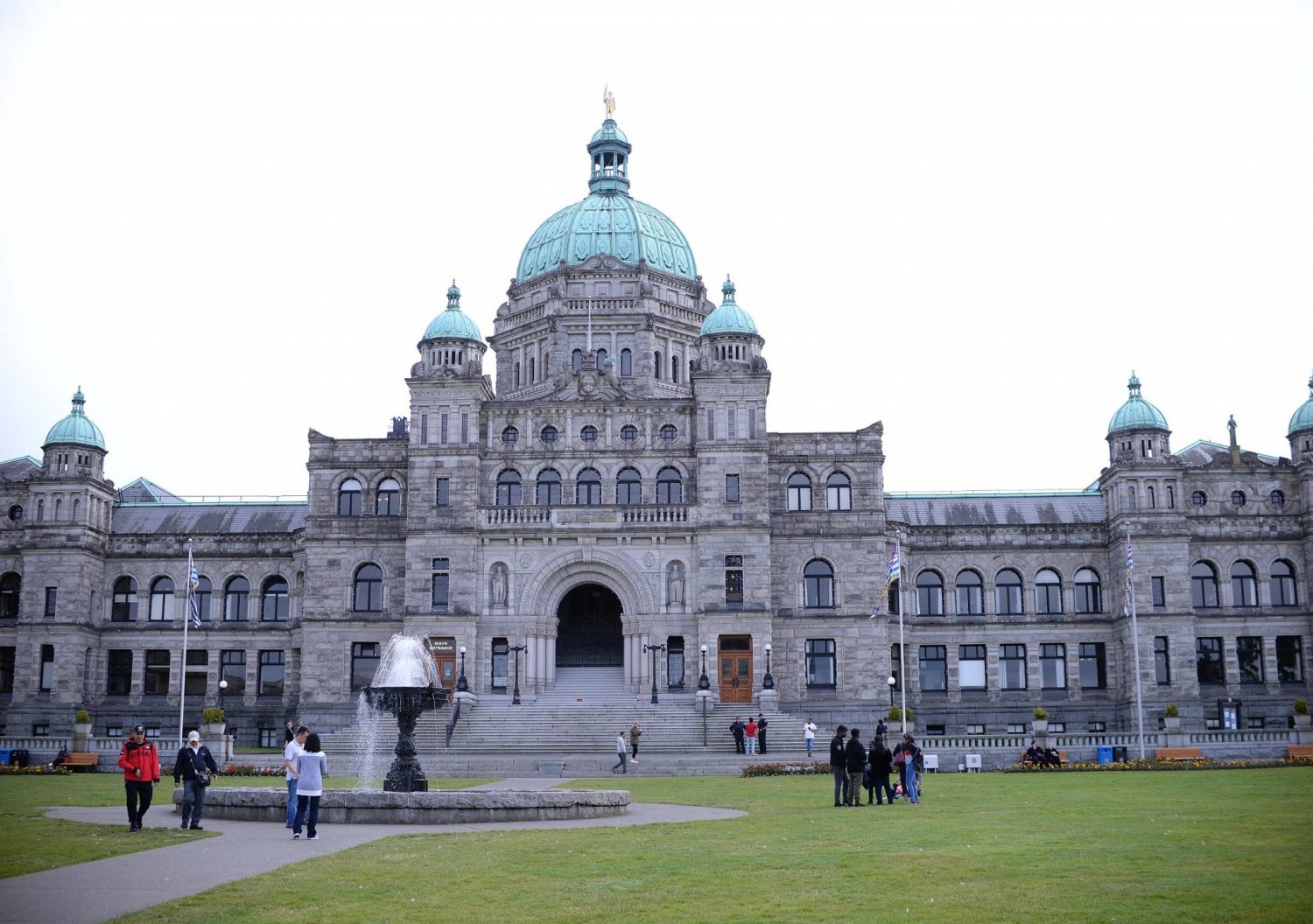 Another historical site is Hatley Castle. Spend the afternoon strolling around its stunning Japanese, Italian and Rose gardens or head inside to see its true beauty. Test your movie skills by finding the exact locations where featured films like X-Men, MacGyver, Smallville, and Fierce People were filmed.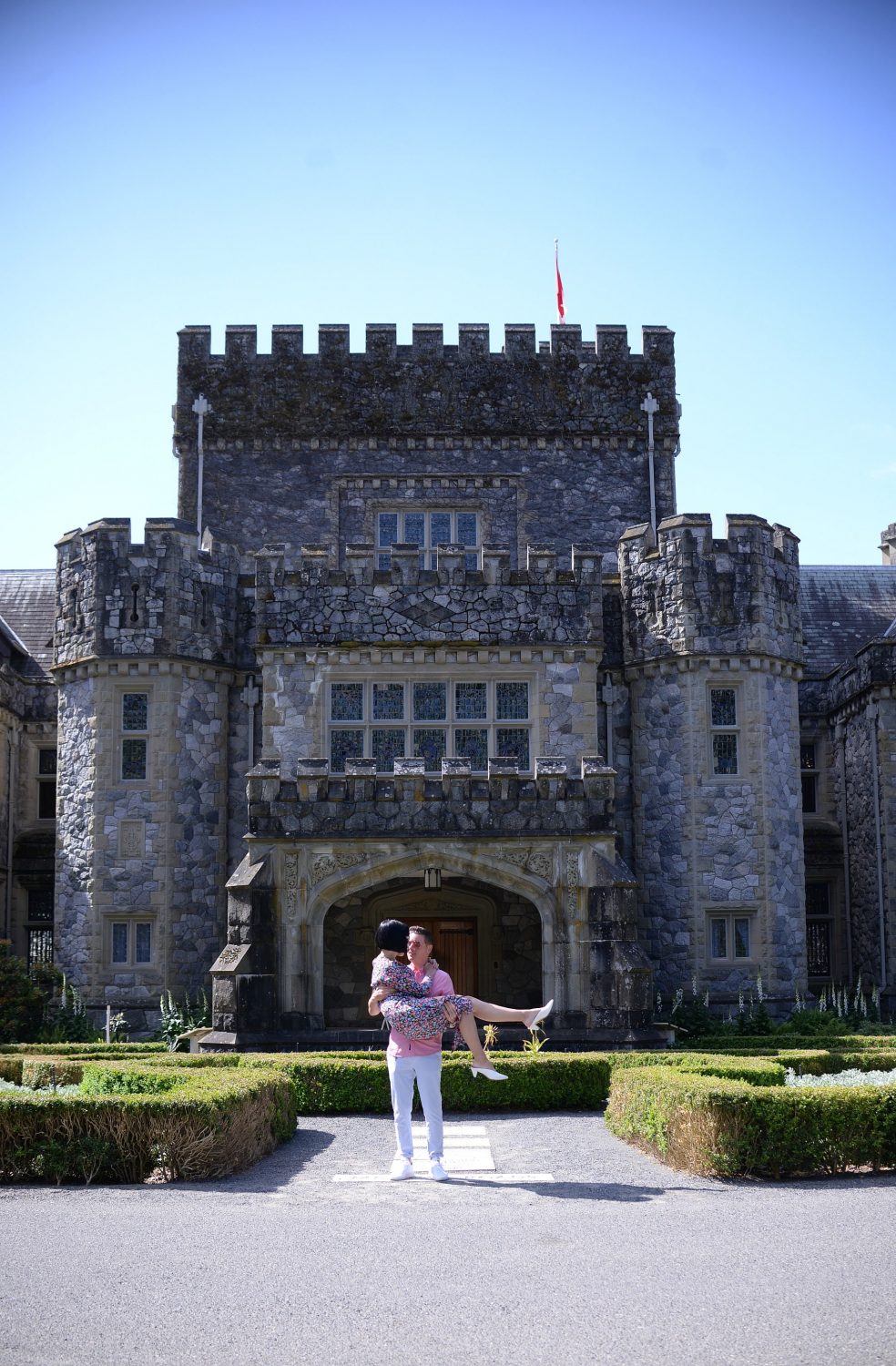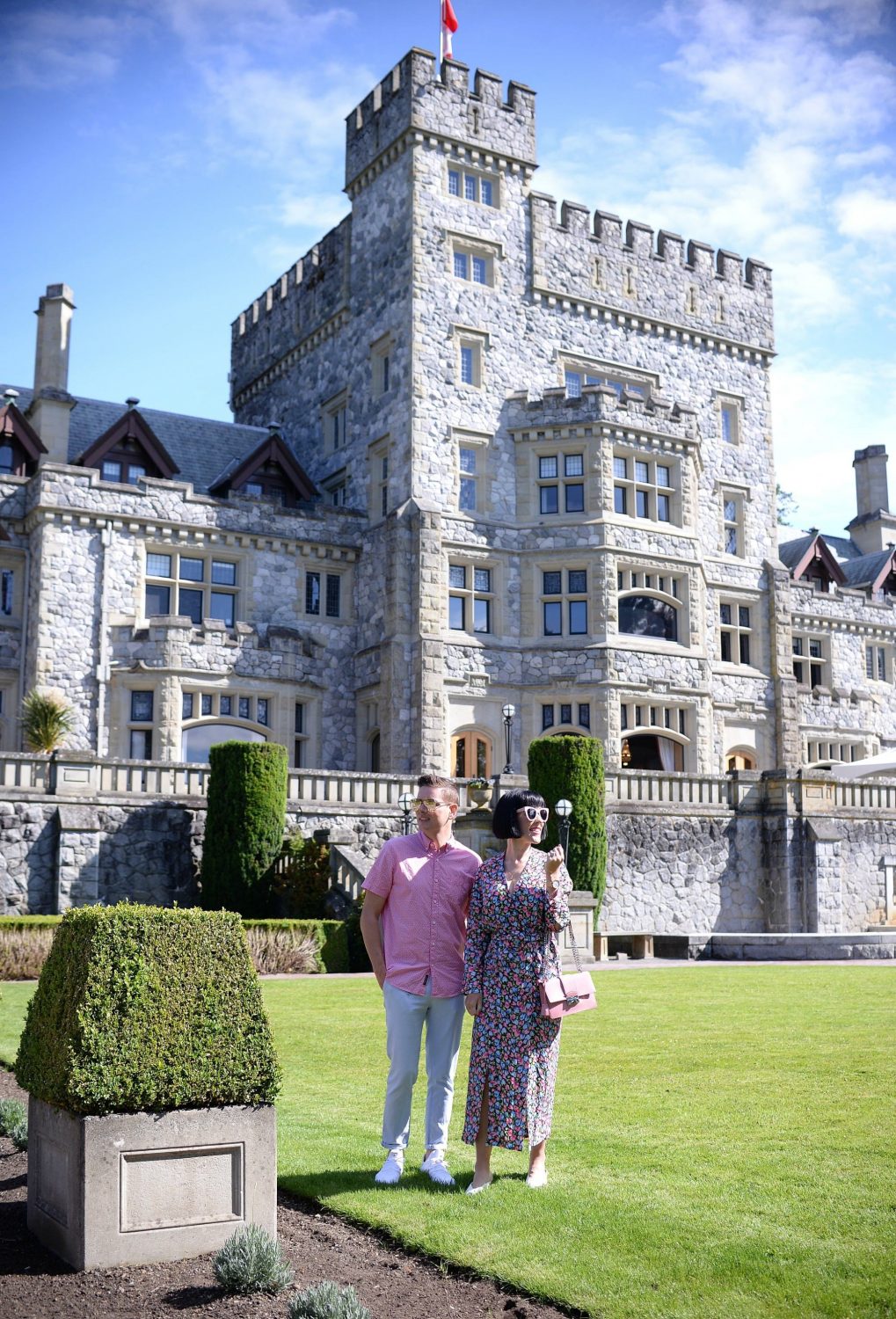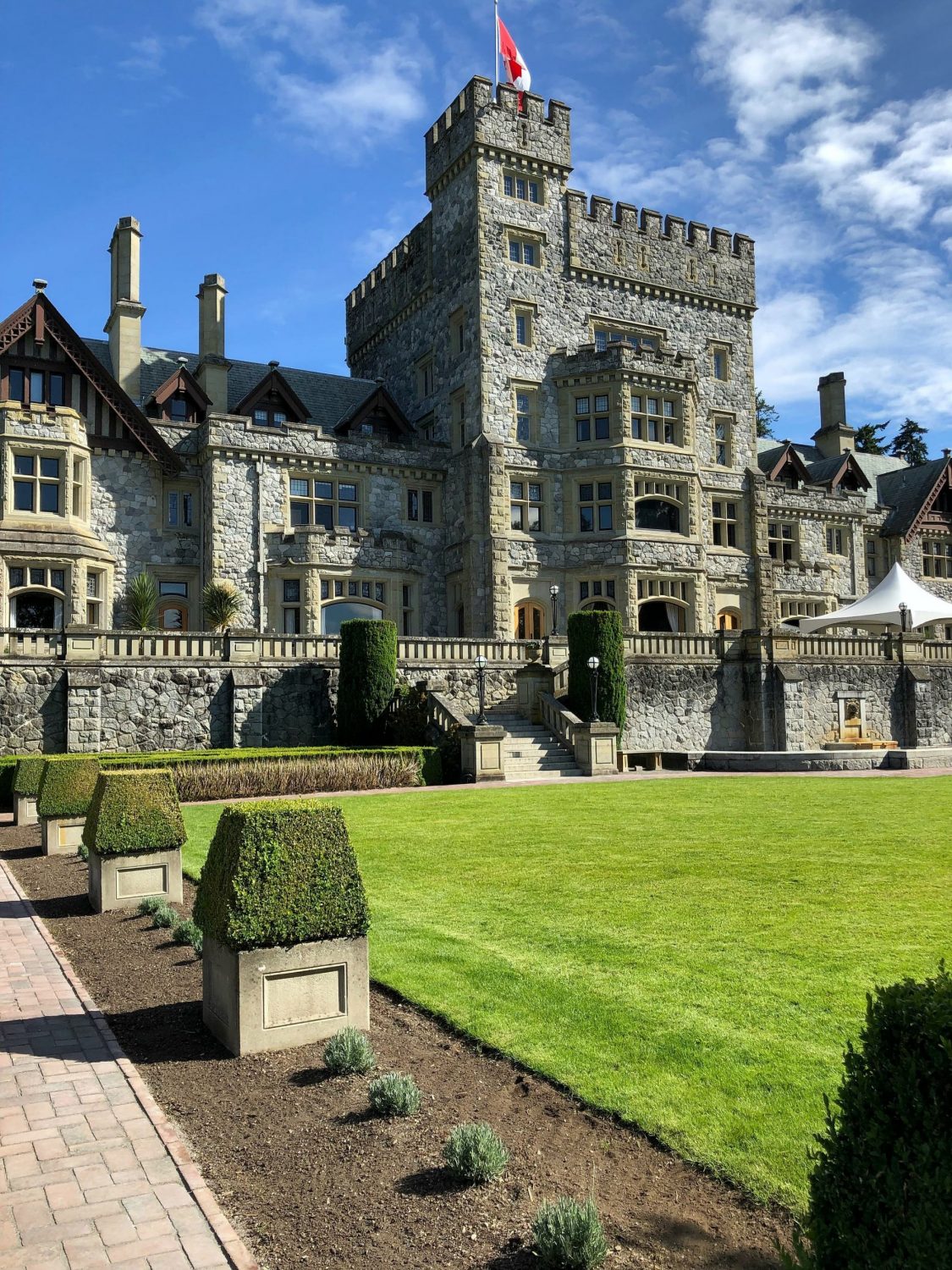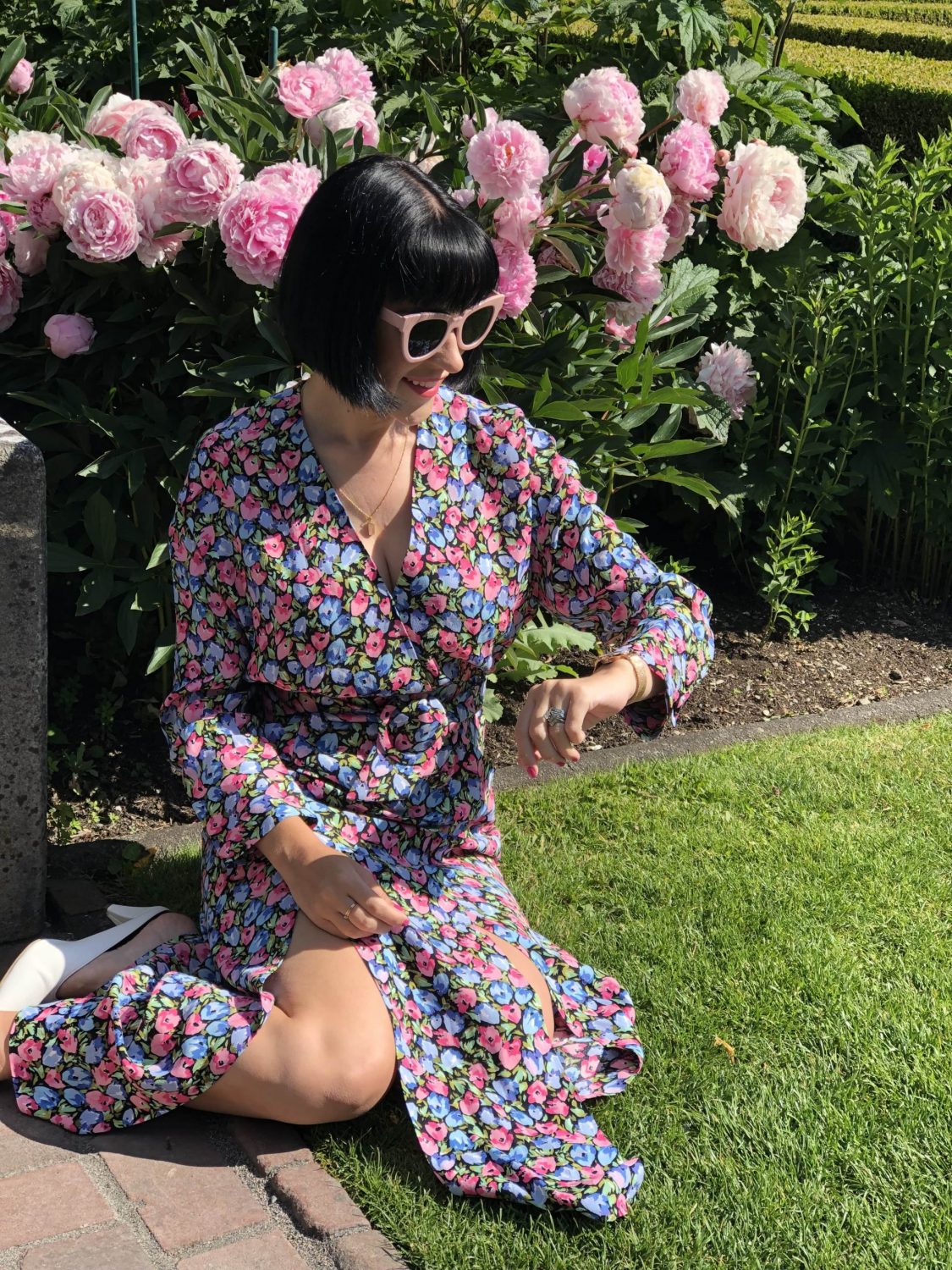 It doesn't get any more boujee than having a cocktail or two at the Q Restaurant at The Fairmont Empress Hotel. Sure, you could totally go for high tea, but myself would much rather have a vodka soda. The space is totally updated and offers dark, yet contemporary vibes. The bar offers a massive selection of local craft beers, cocktails and wine. Not going to lie, the main reason we wanted to check out the bar was for their iconic charcoal popcorn…delish.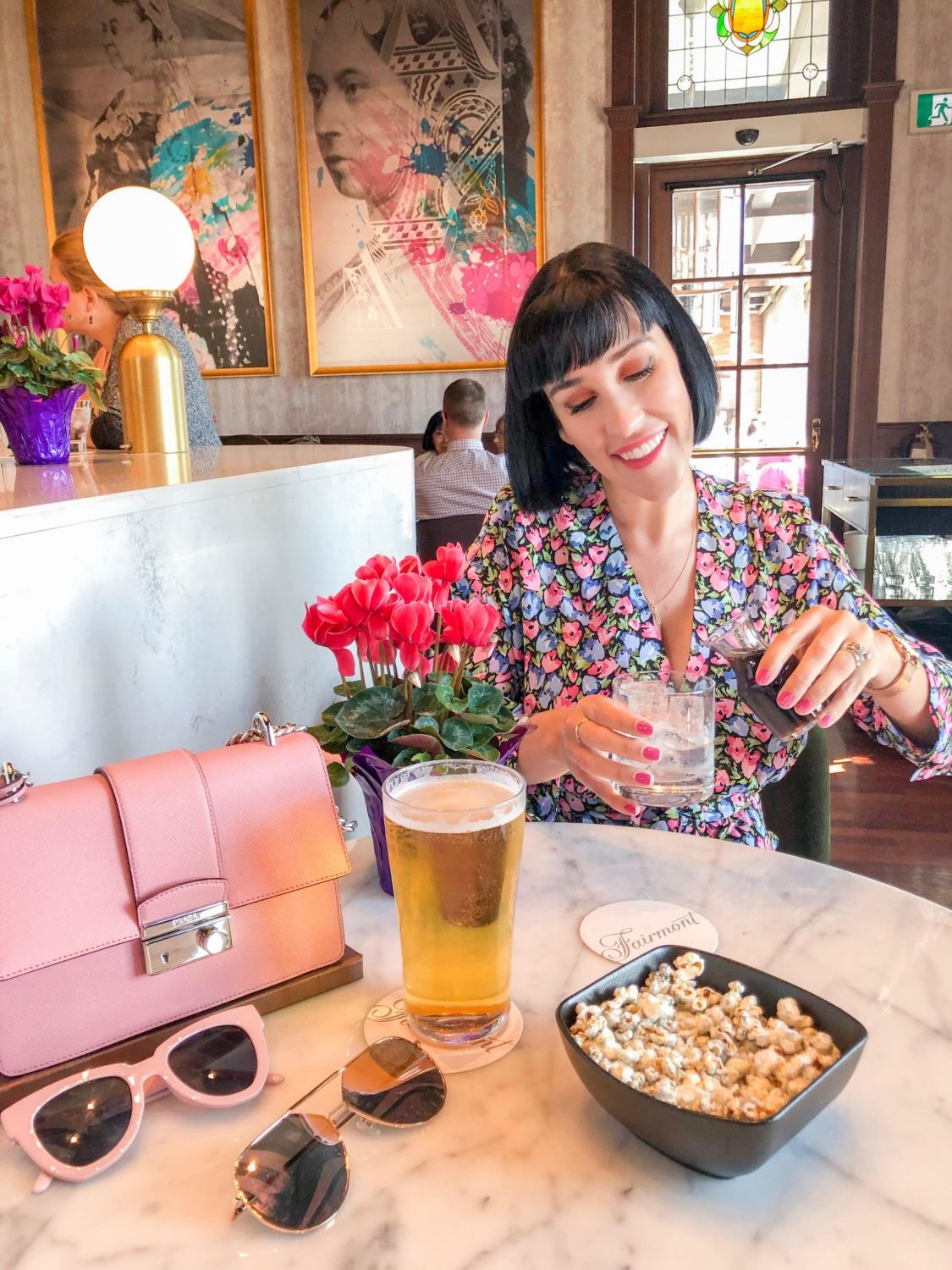 Be sure to explore the coastal gun batteries that were built over 100 years ago at Fort Rodd Hill and Fisgard Lighthouse. From original guns, to underground magazines, to camouflaged searchlight emplacements and the west coast oldest lighthouse, everything can be seen and enjoyed here. Take a moment to take in the acres of meadows and stunning ocean views.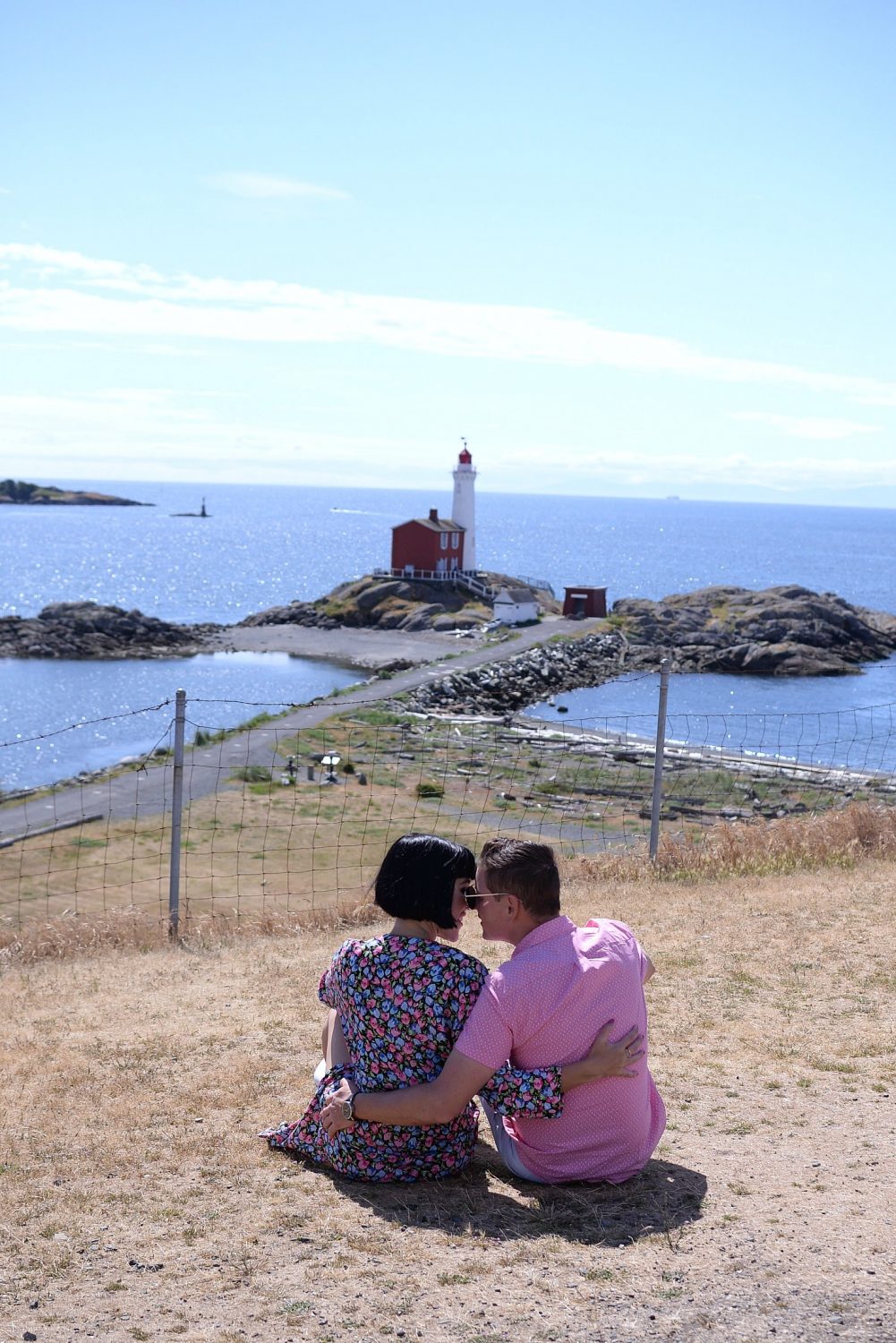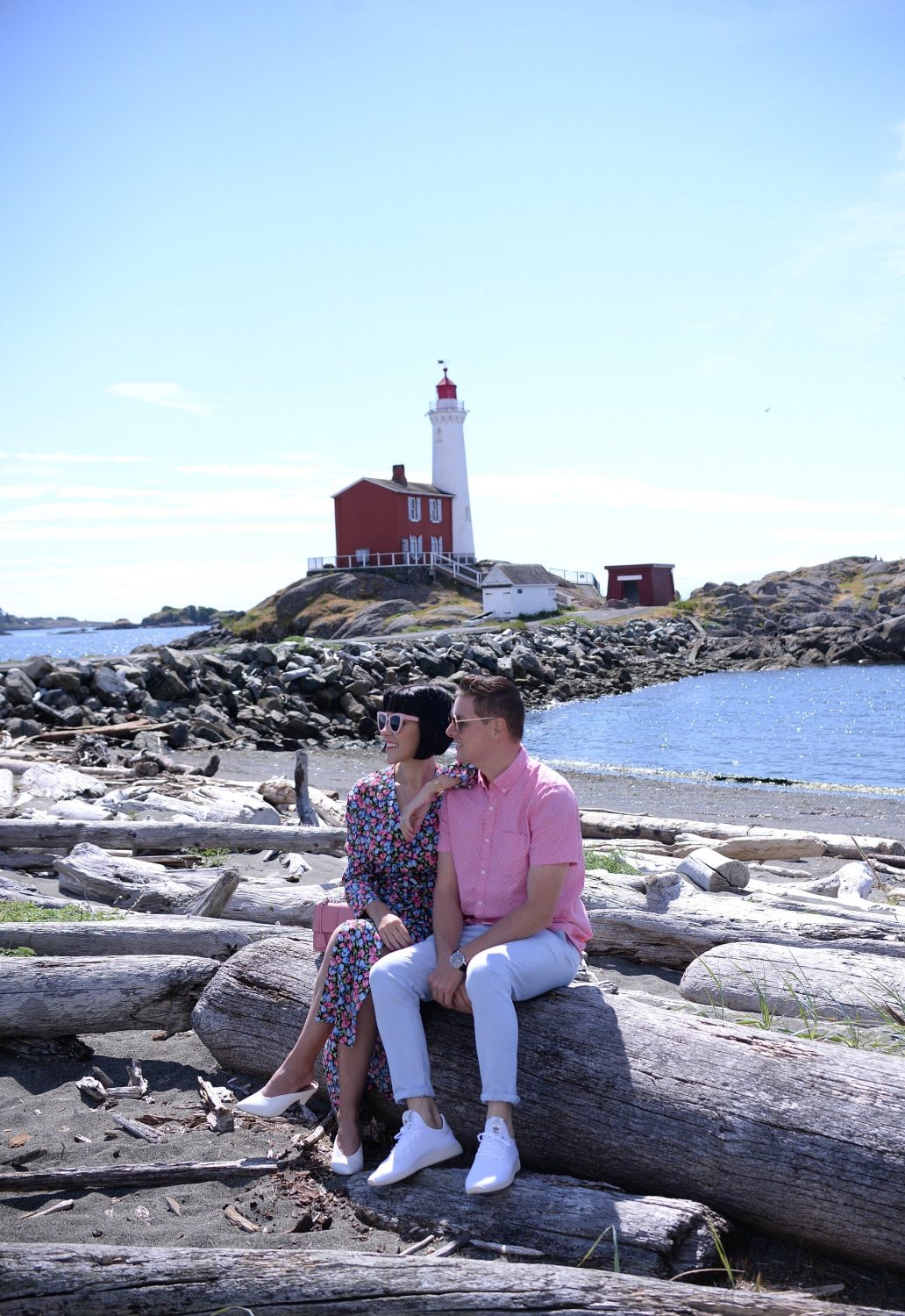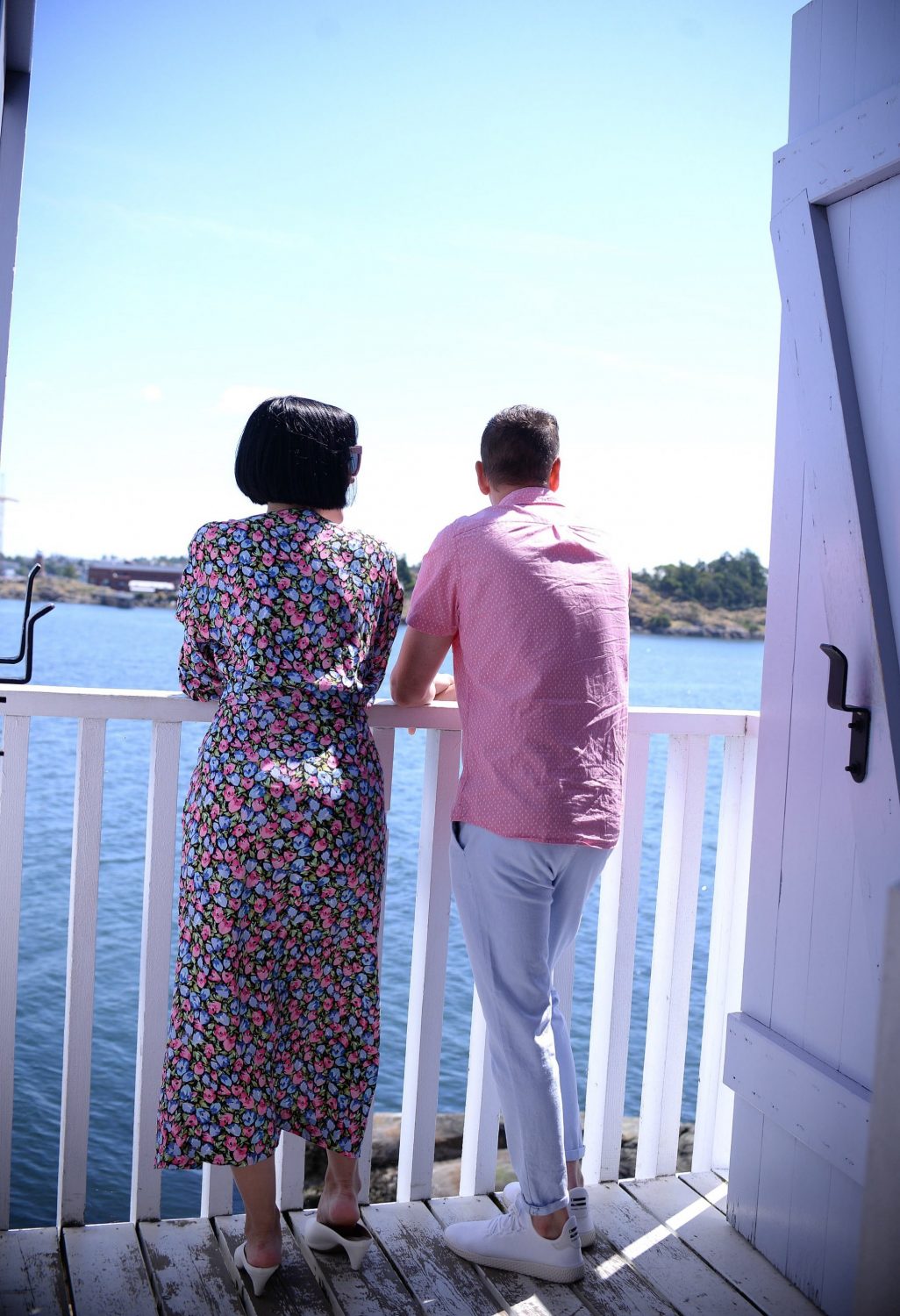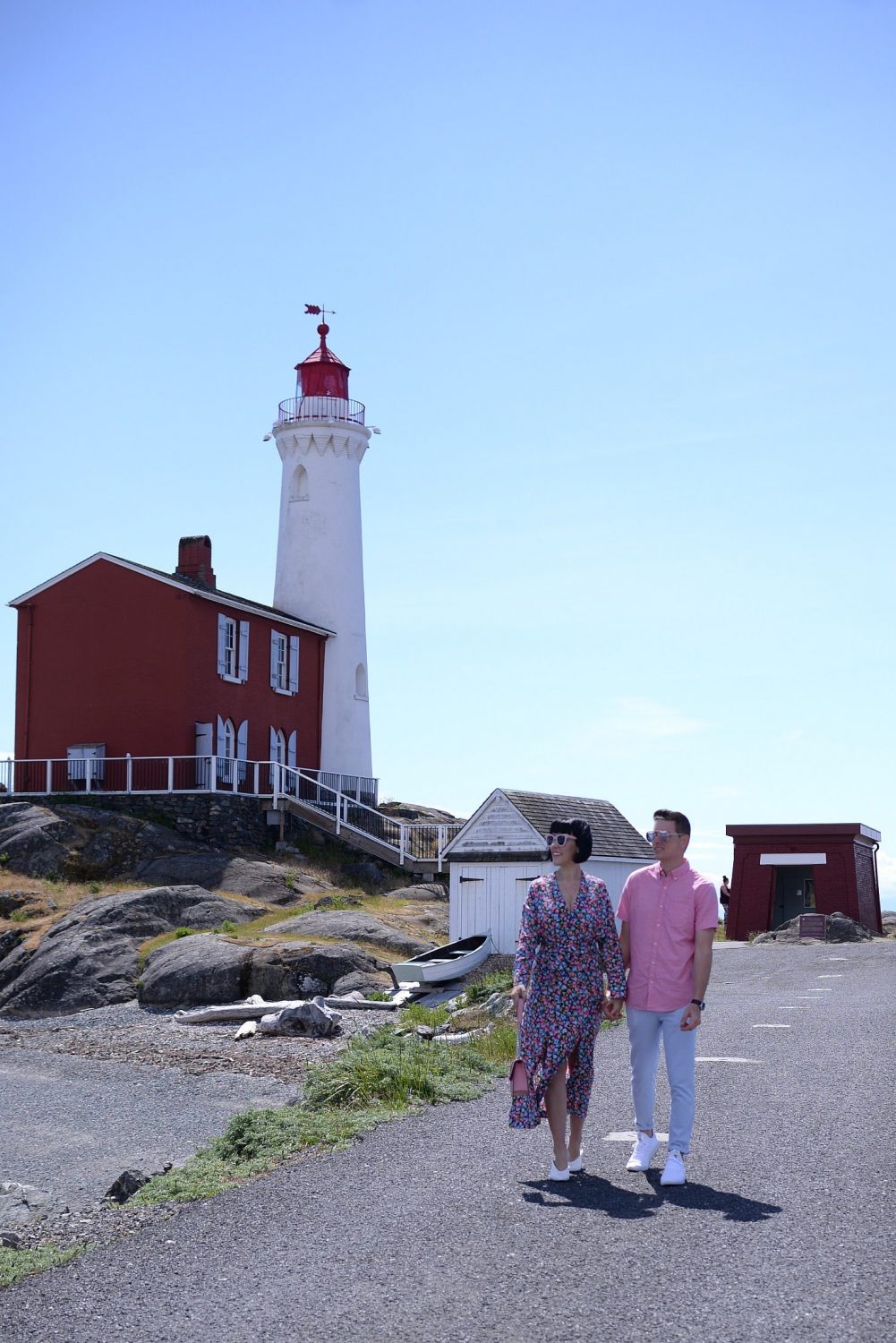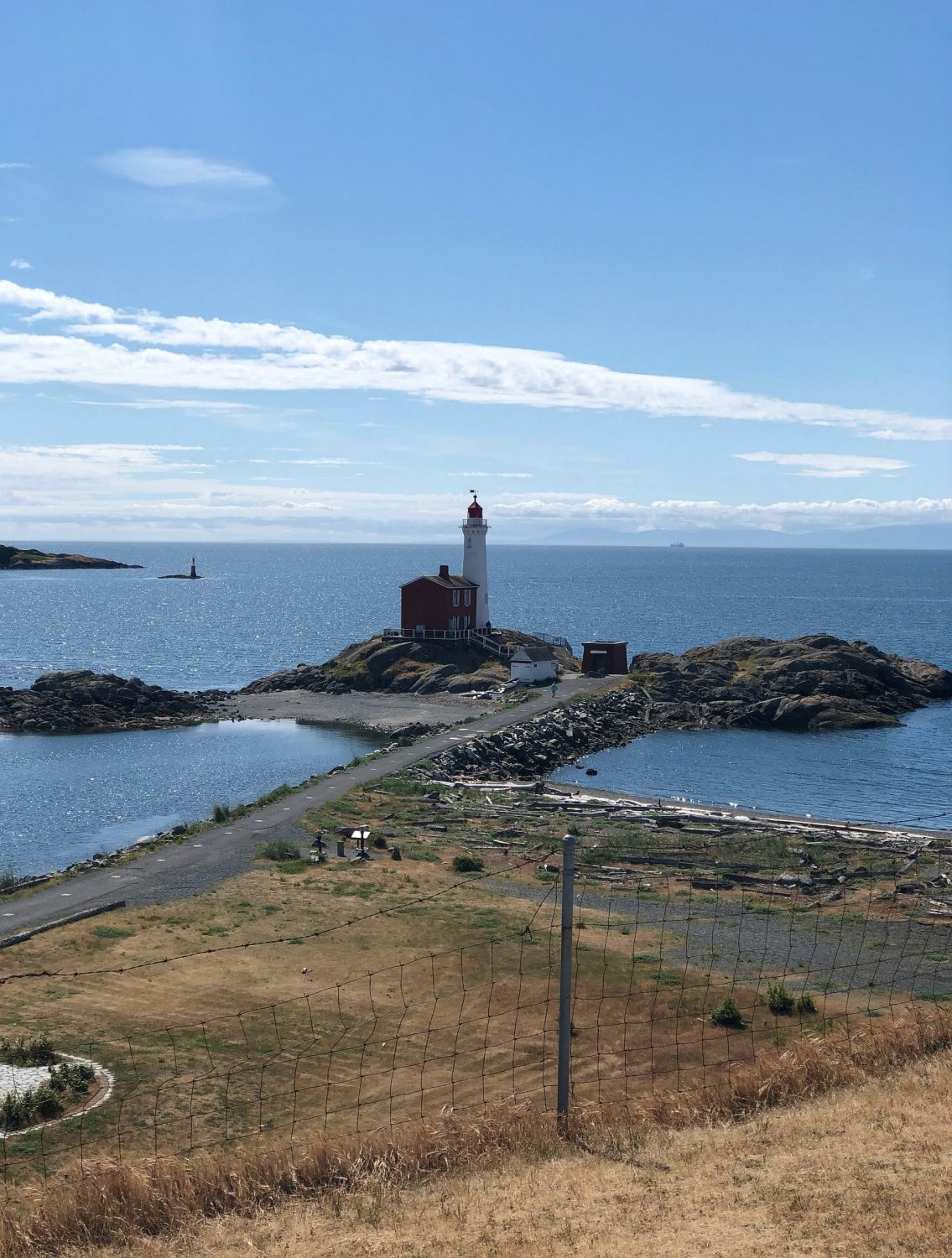 Be amused into a tropical jungle at the Victoria Butterfly Gardens. Get up close and personal to thousands of butterflies, over 7- species to be exact. Watch as butterflies and tropical birds fly above you, frogs and tortoises sneak up on you, and flamingos and ducks keep you entertained for hours. Stroll through lush gardens, including vibrant flowers, carnivorous plants and fruits of the world.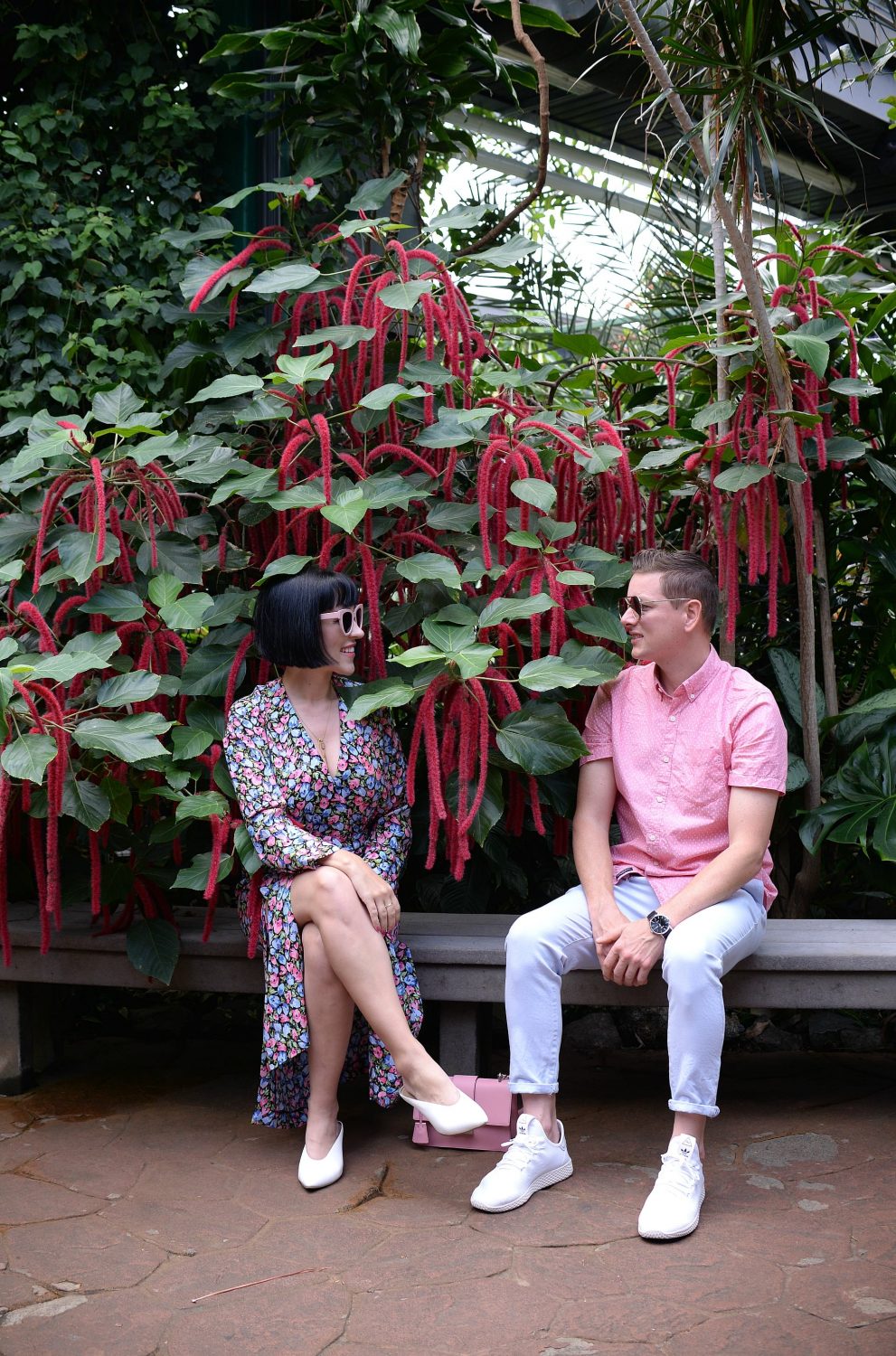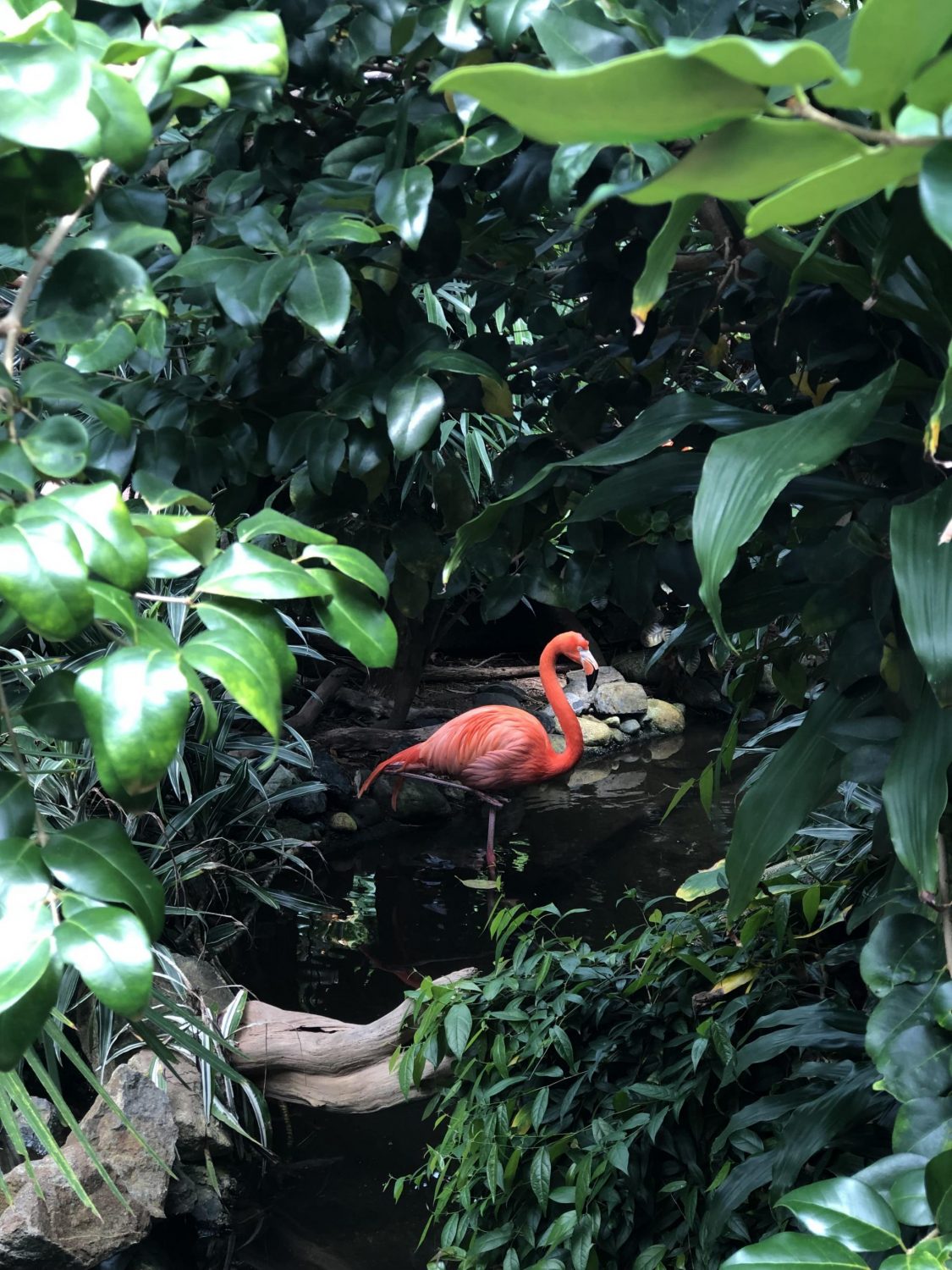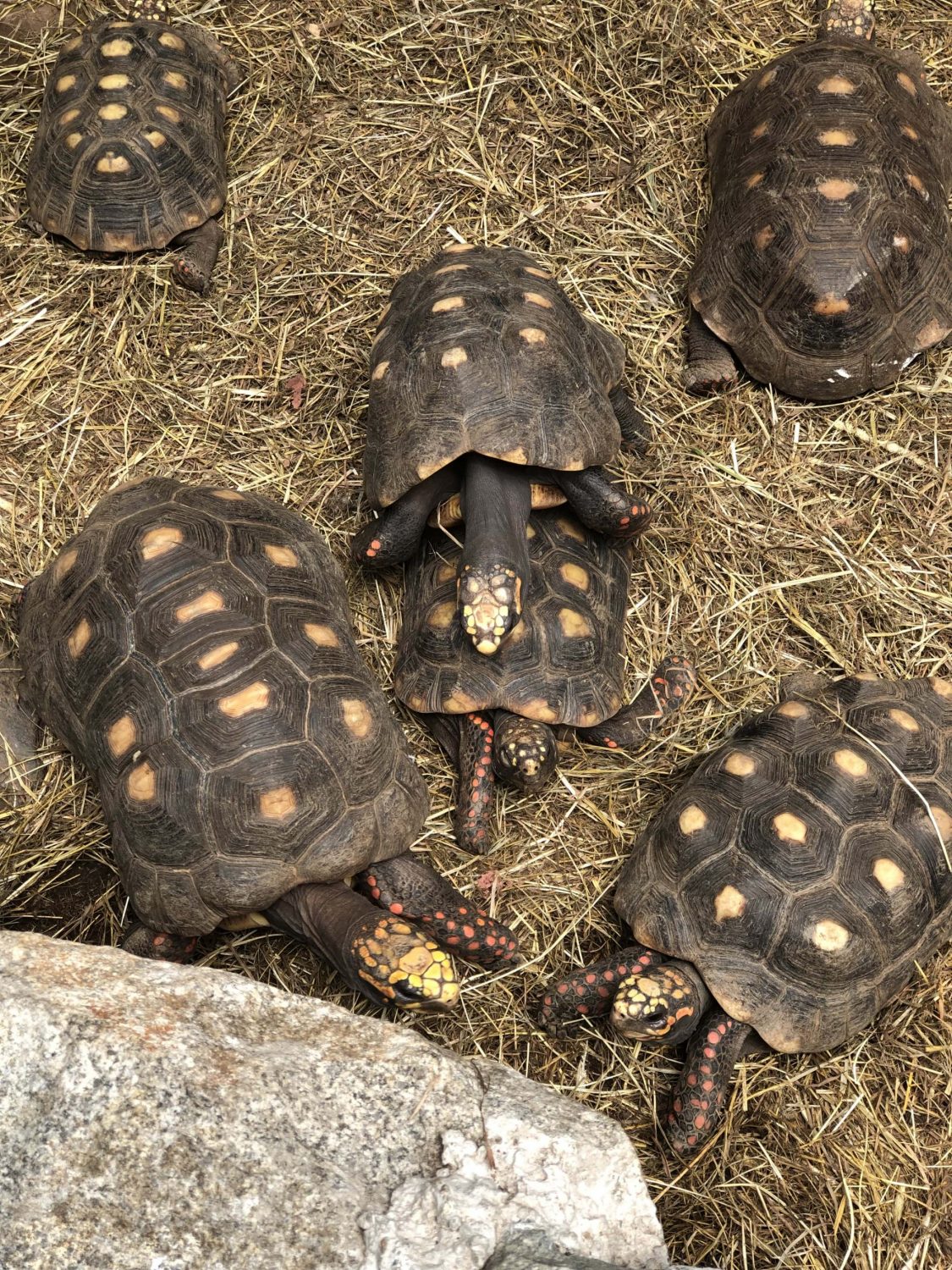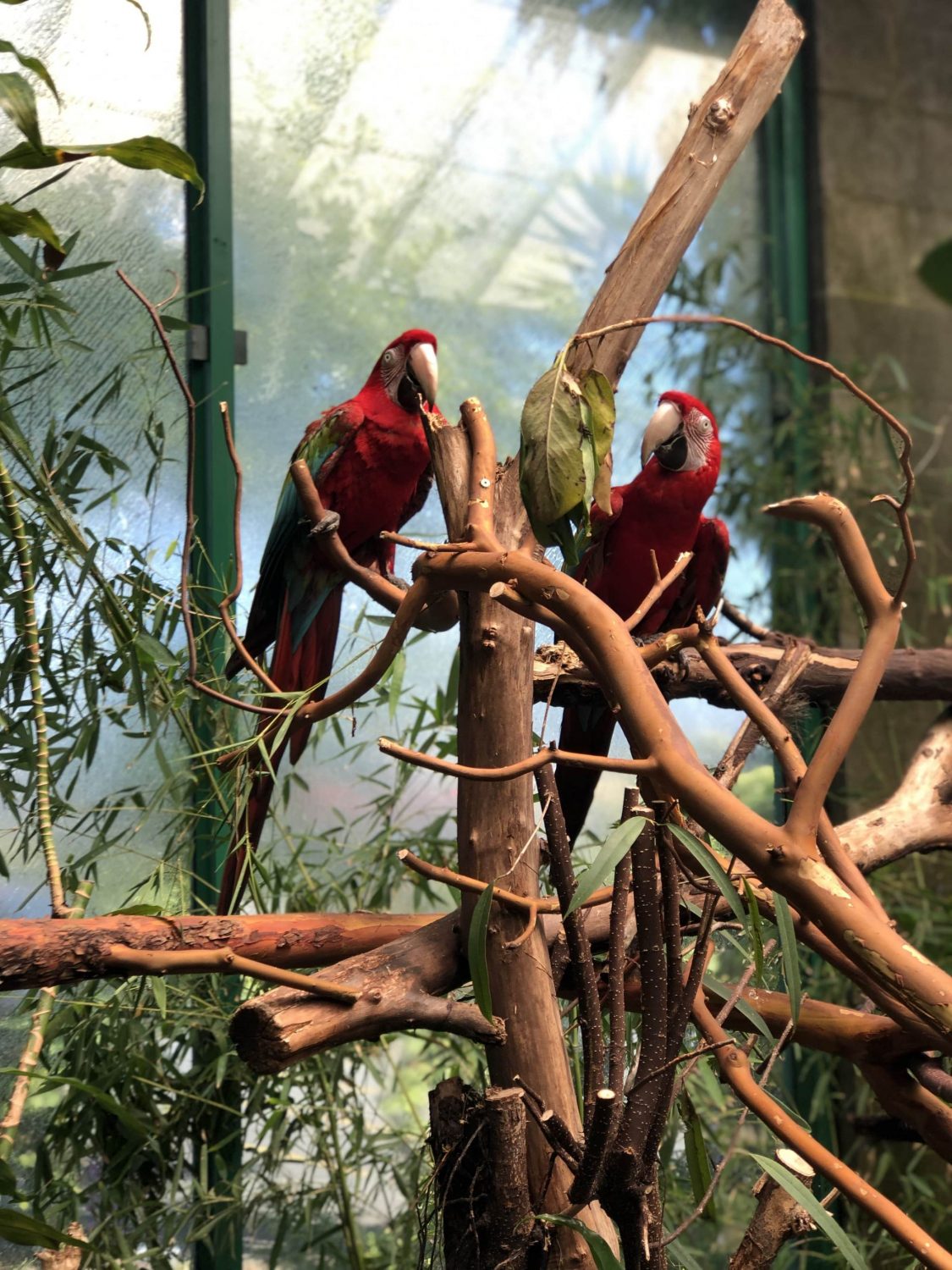 As you make your way down to the Fisherman's Wharf, be sure to stop by Ogden Point for the Lighthouse. The large walkway is made completely of cement and is just over 1.5KM roundtrip. Take a stroll and watch as the cruise ships, ferries and sailboats come into the extremely busy harbour. If you're lucky, you may even catch a float plane or helicopter land. Keep an eye out for an array of wildlife along the breakwater, anything from seagulls to seals.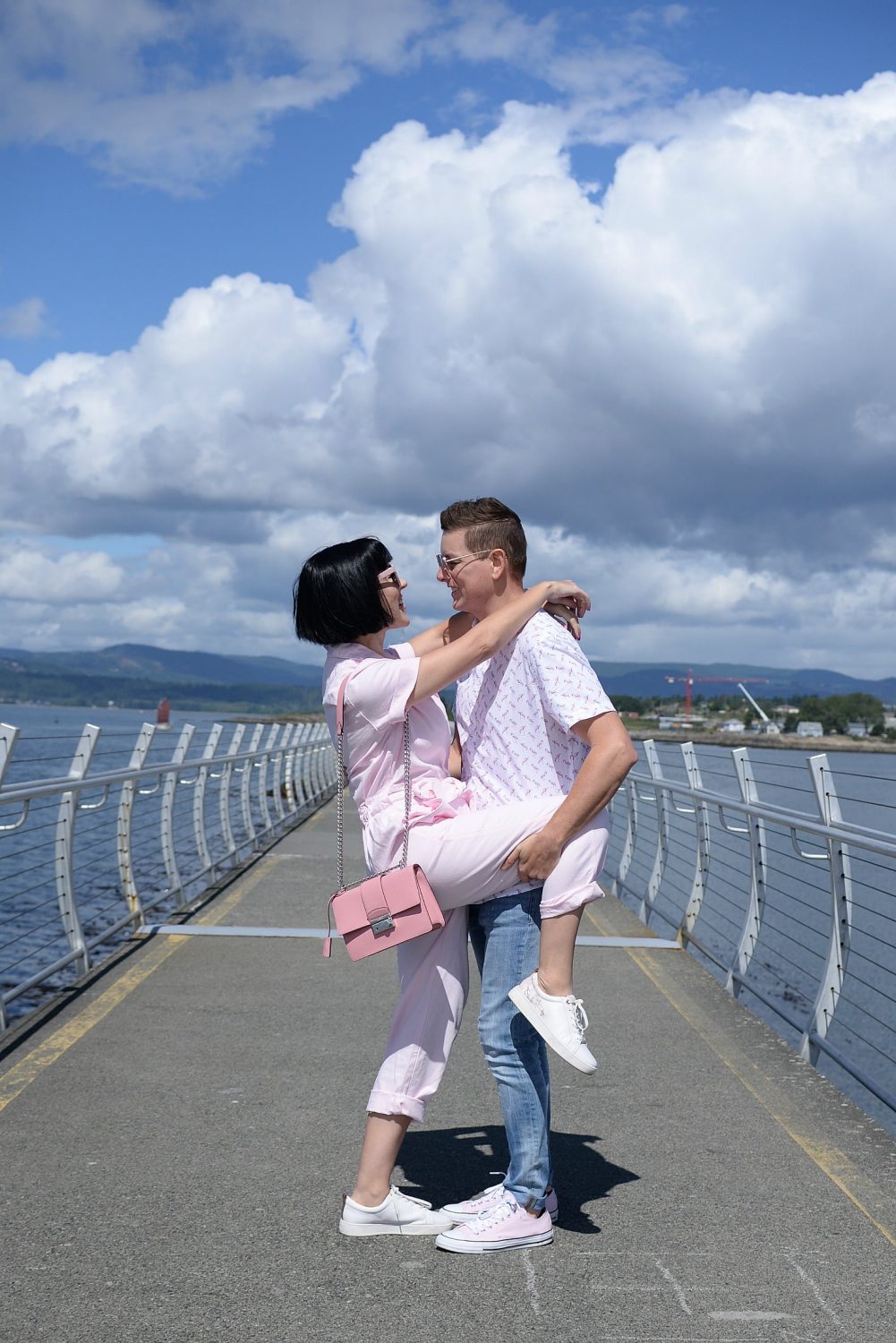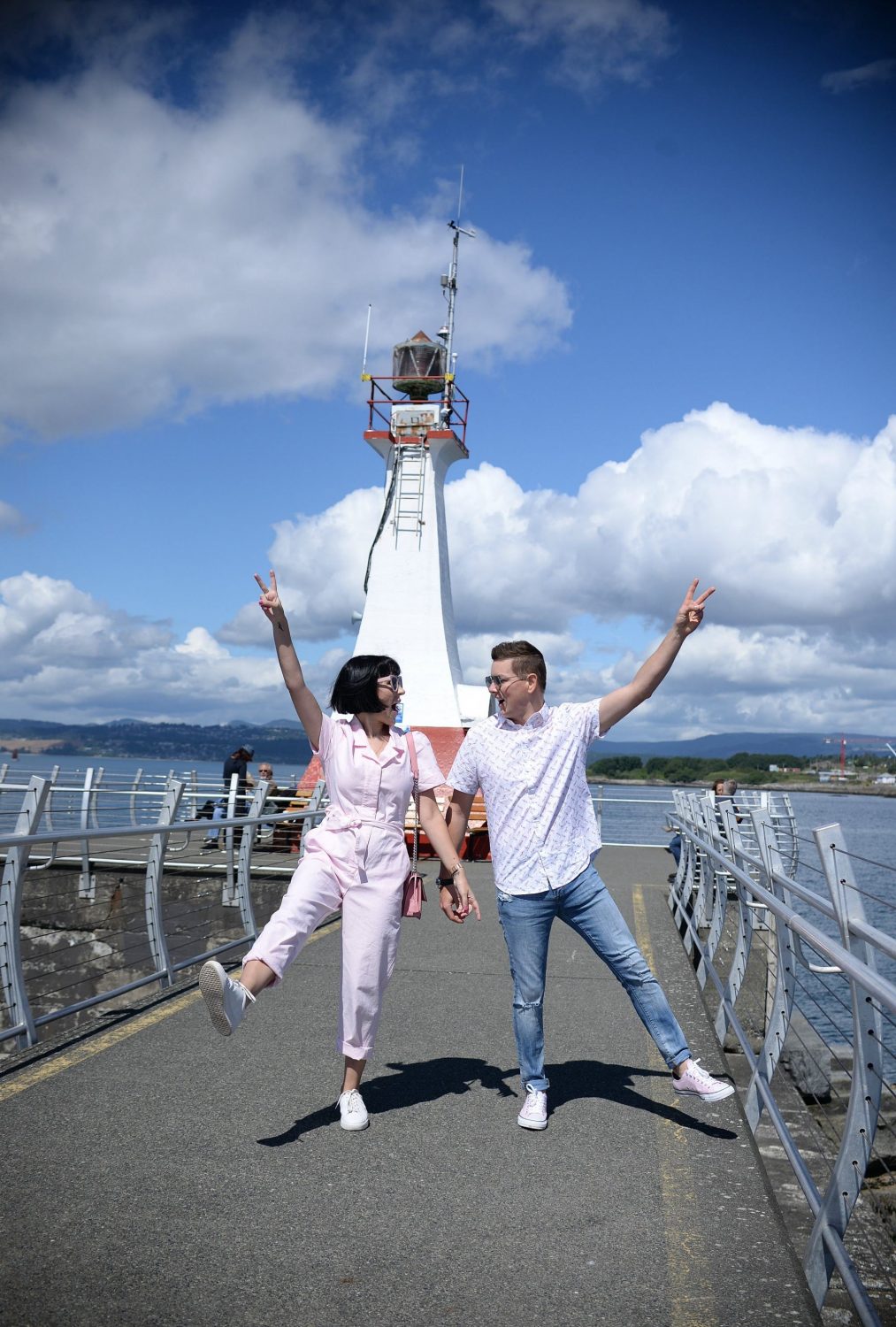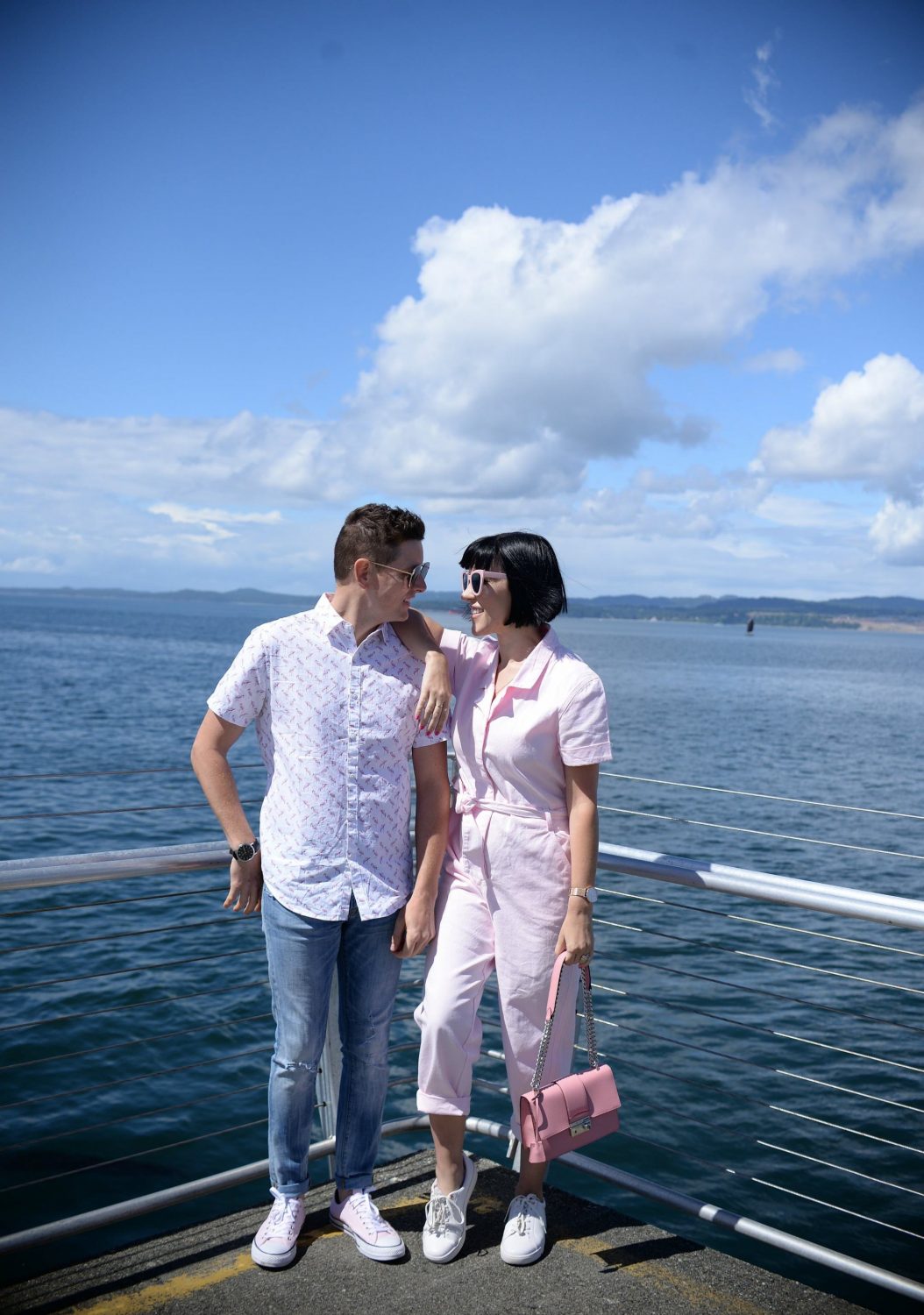 You can't come to Victoria without seeing the floating village at Fisherman's Wharf. This colourful, floating boardwalk take you along a floating house neighbourhood that's filled with vibrant pink, blue and yellow homes and businesses. With its open-air dining area situated on this floating village, you have your option of seafood, fries, meat, ice cream and sweet treats. Be sure to explore the unique shops and maybe even book an eco-tour adventure?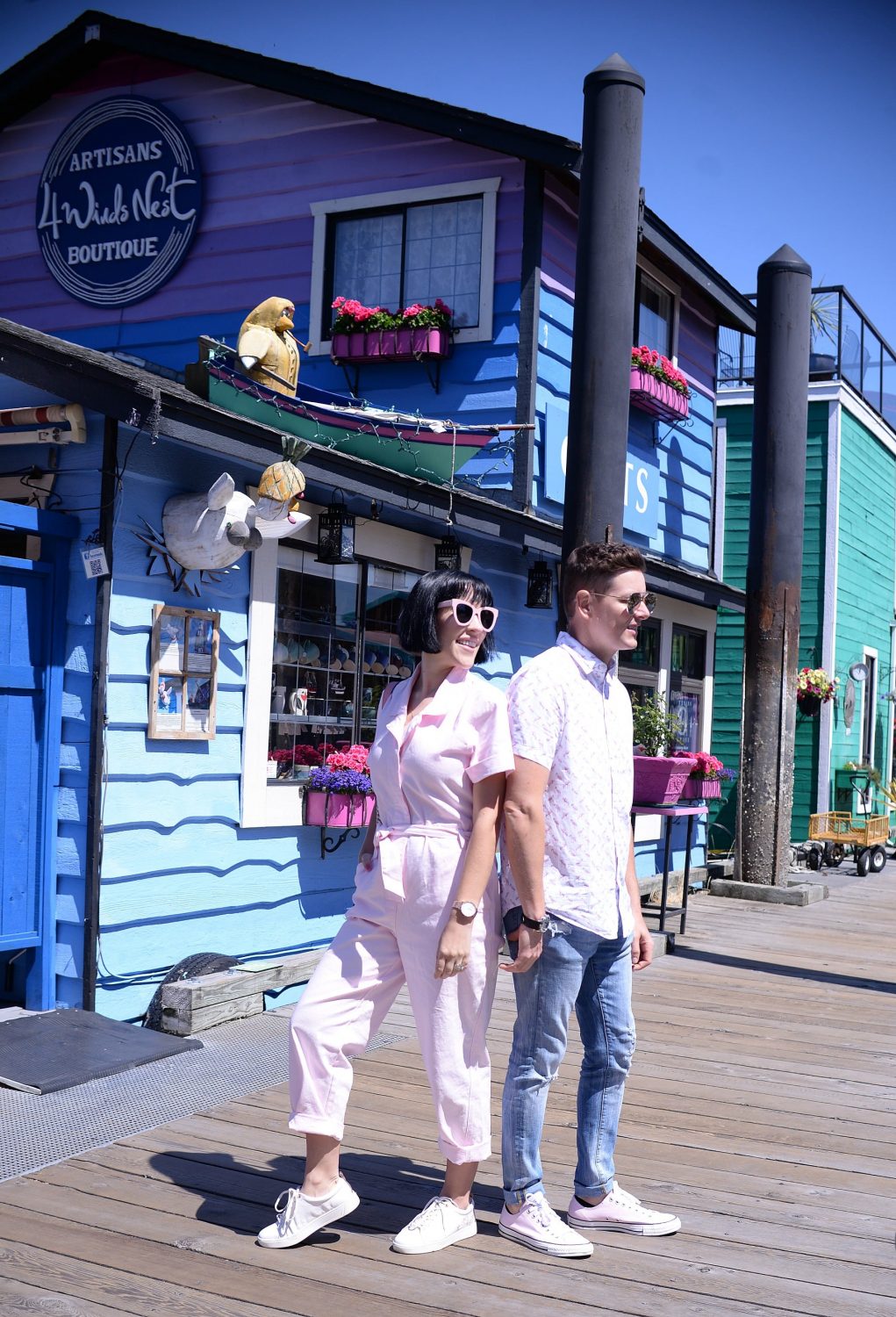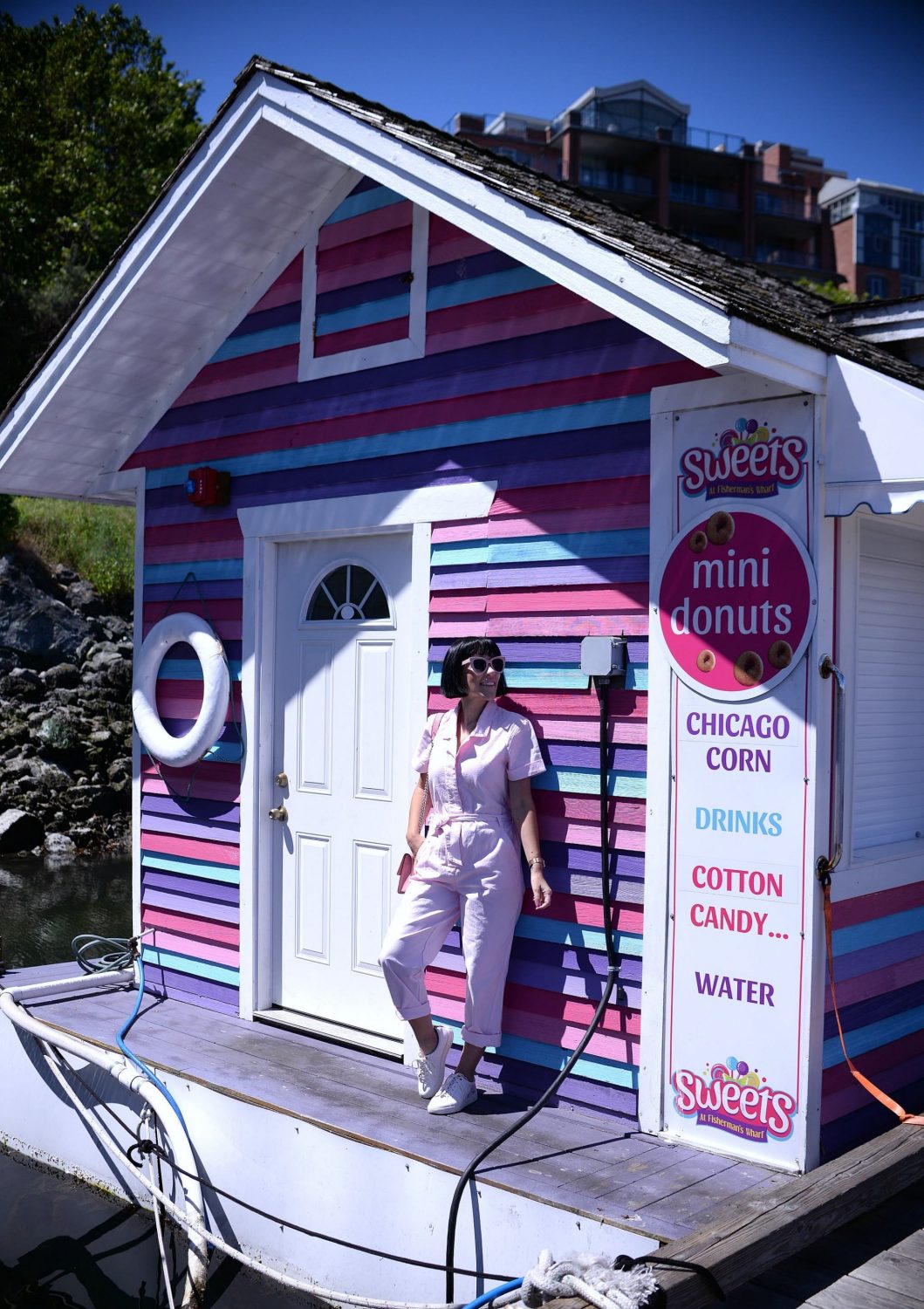 If you are looking to get out on the open water, may I suggest Eagle Wing Whale Watching. It's the number one way to catch some wildlife in its natural habit. Not only do they guarantee you'll see some whales during your 3.5+ hour tour, they also offer an afternoon full of adventure. Book the Open Boat Tour, as it features a high-performance luxury open scarabs. This high-peed boats ensure you can get to the whale sightings quicker, smoother and more comfortable than other vessels. You'll be provided with complementary jackets, pants, toques and gloves, and trust me, you're going to need them. The boat gets up to extremely high speed, and once that open water air hits, you'll be happy you're well dressed. We were able to see both Orcas, Minkes, Harbour Porpoises and even Steller Sea Lions and Harbour Seals.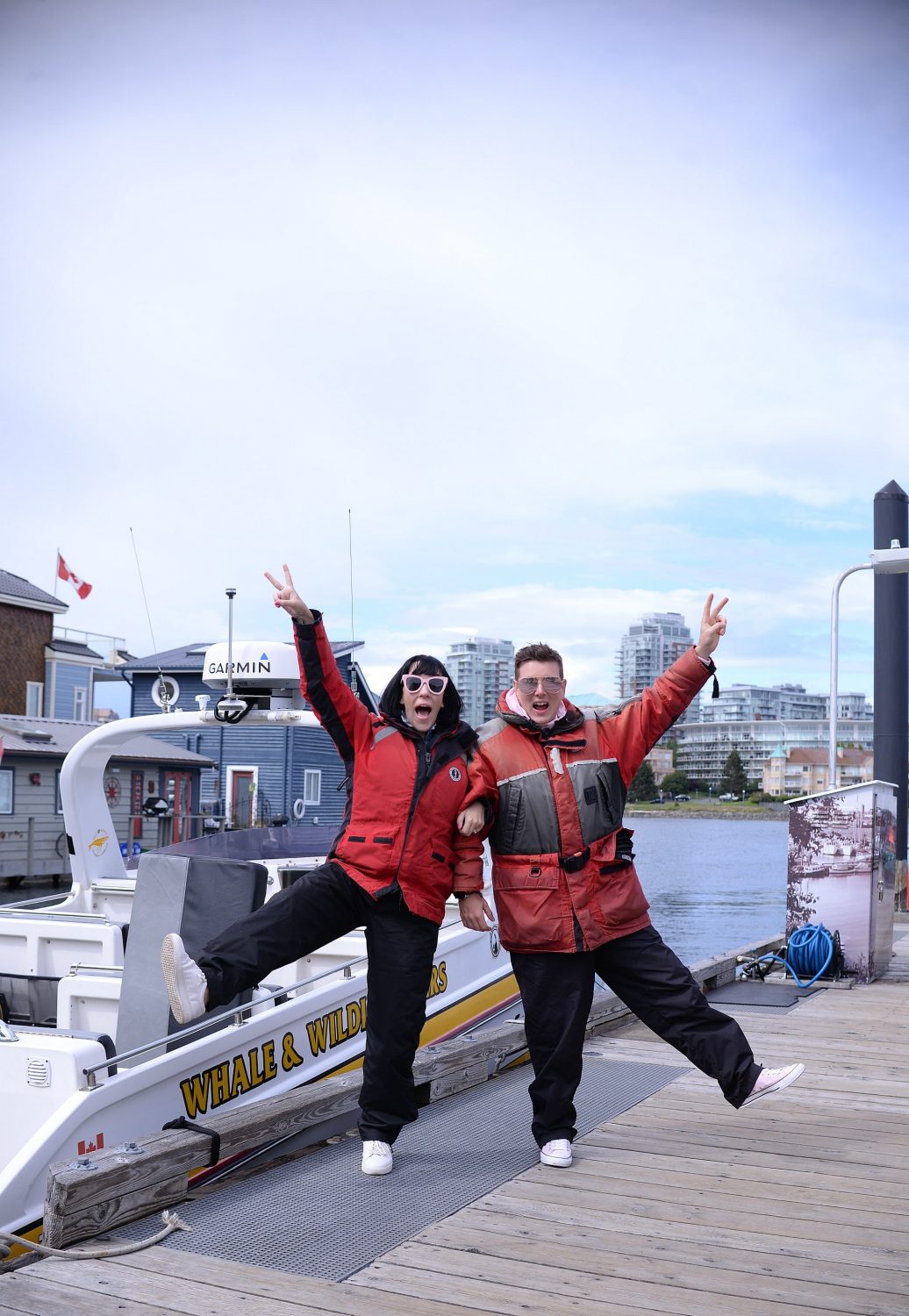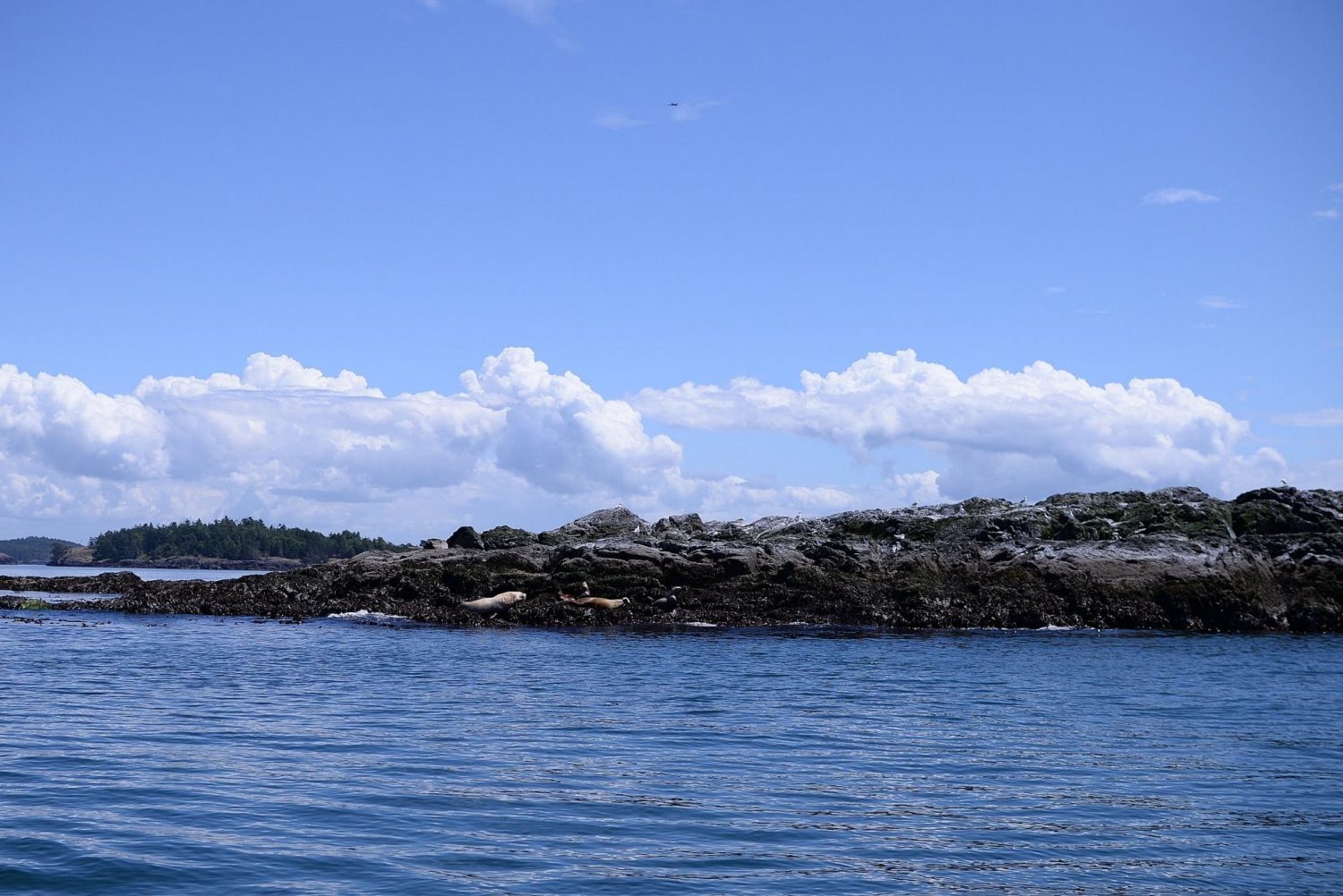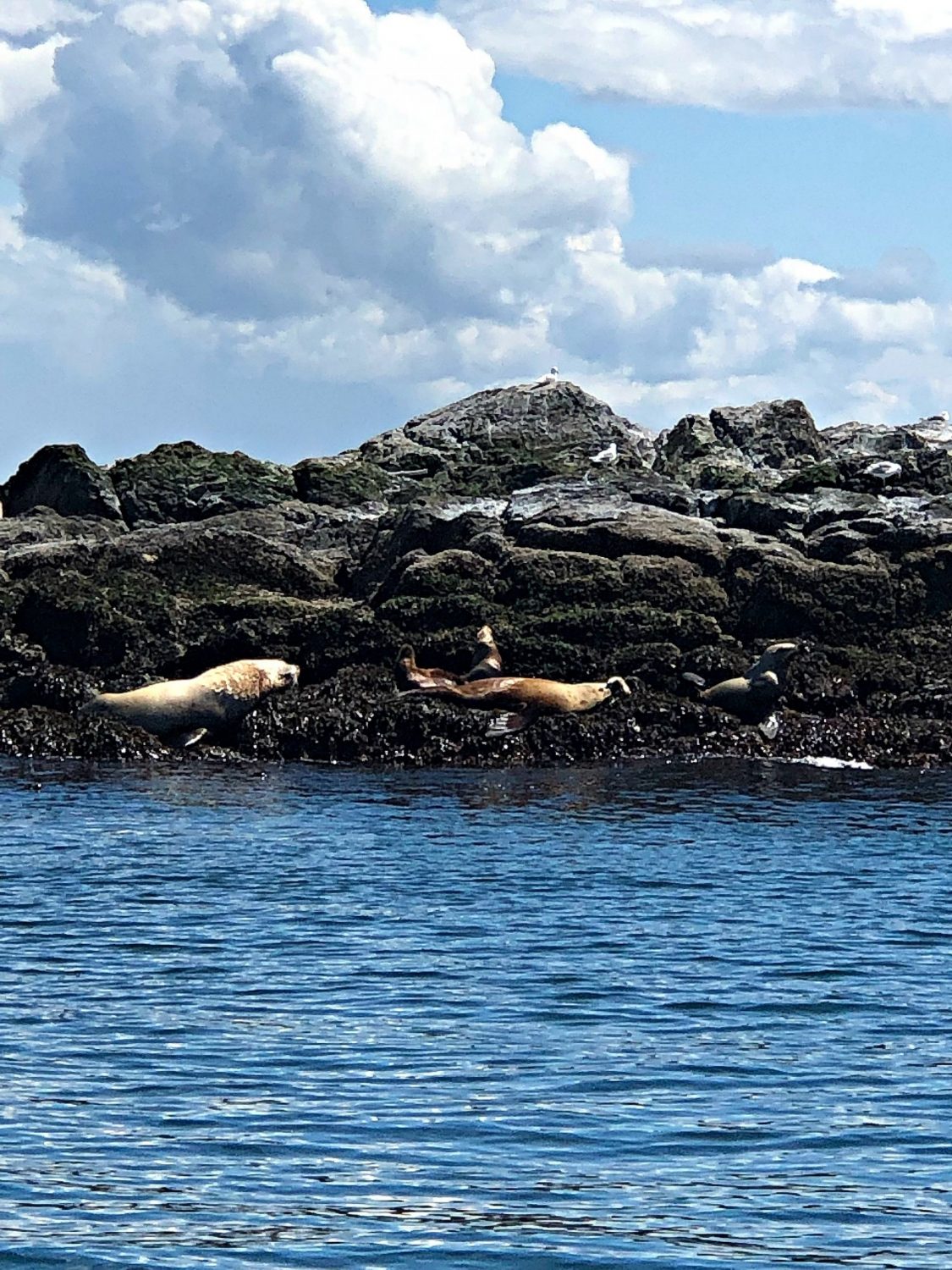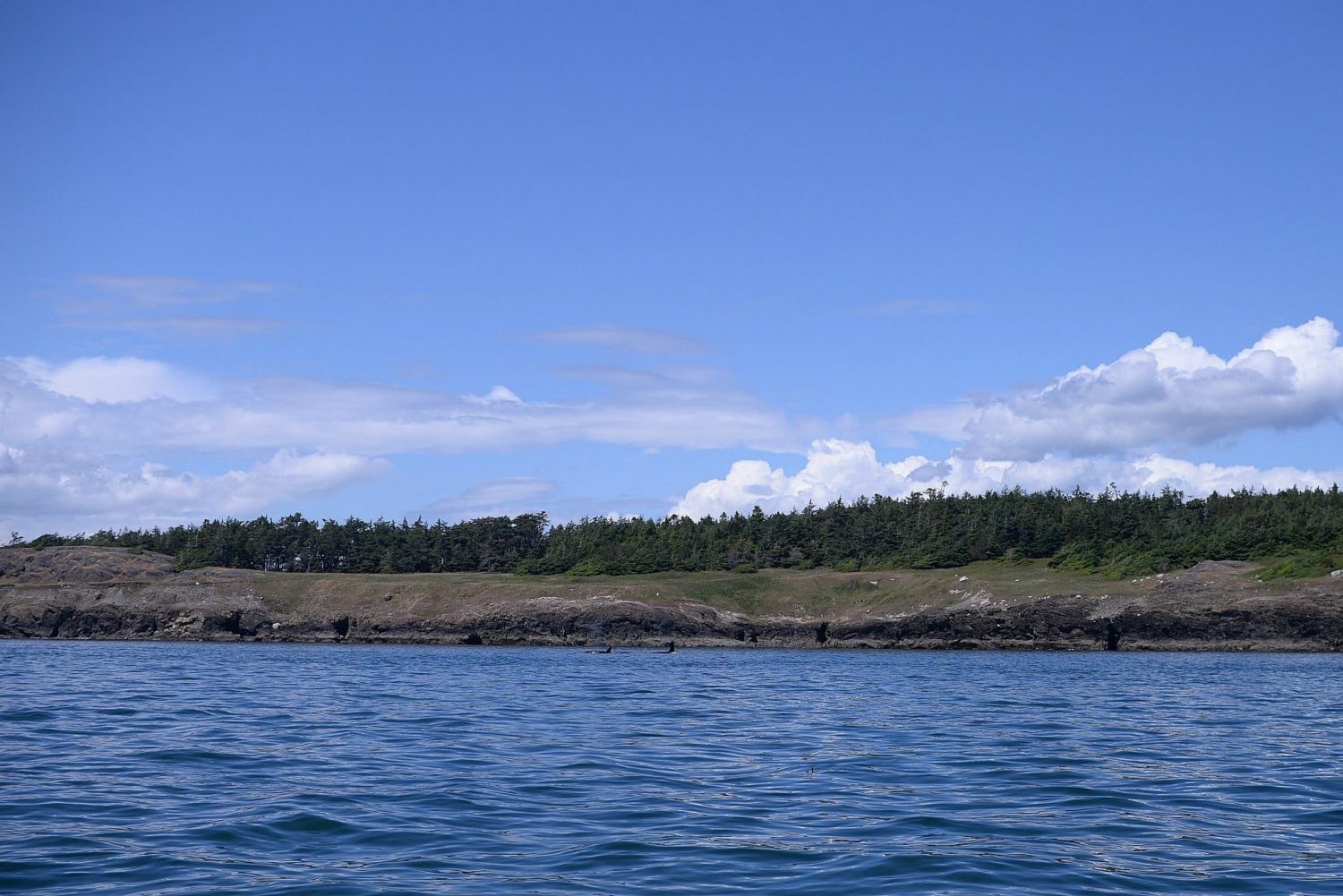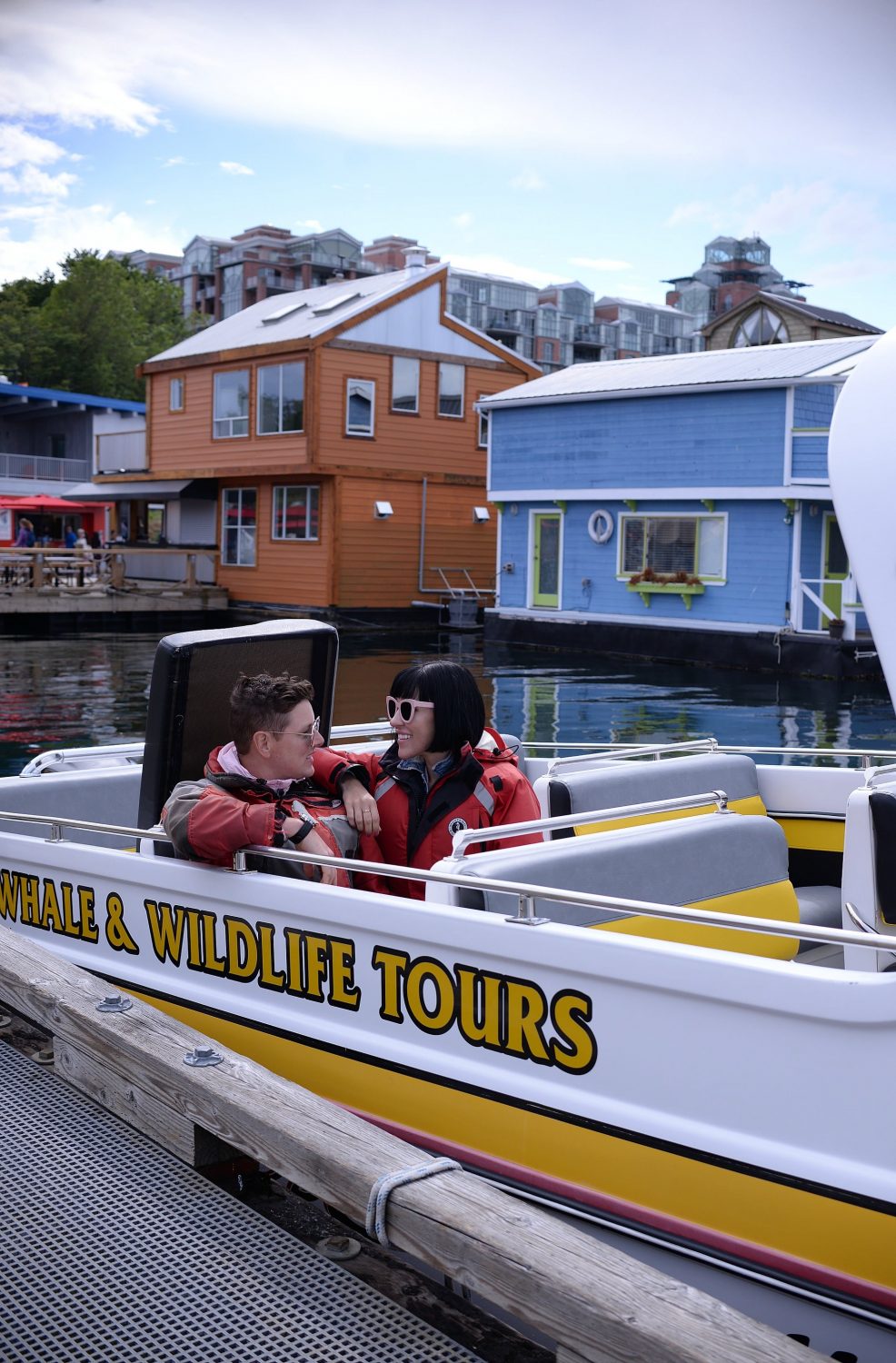 Still looking for a little adventure, head to Adrena Zipline. Although not right in Victoria, your treetop adventure starts in Sooke BC. Experience the forest canopy as you cross two suspension bridges and take part in a total of 8 ziplines. Start off on a shorter and lower zipline, at only 150ft in length and only 60ft off the ground. If you love it, which I know you will (even if you are scared of heights), then you make your way along the course and work your way up to the big daddy at 1000ft. At the peek of the tour, you'll reach a height of 150ft in the air. The professional and extremely trained staff will keep your both entertained and safe during your 2- hour tour.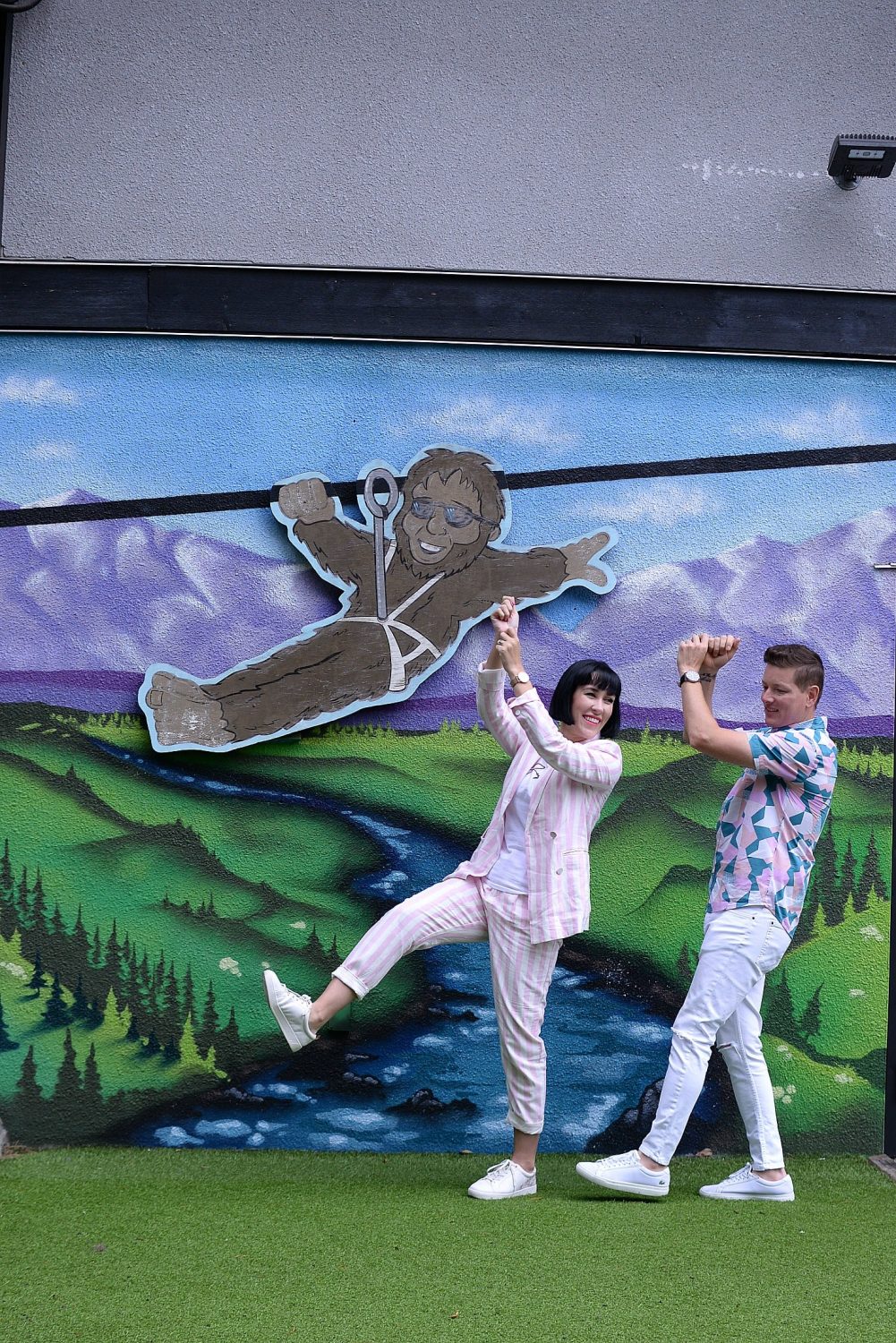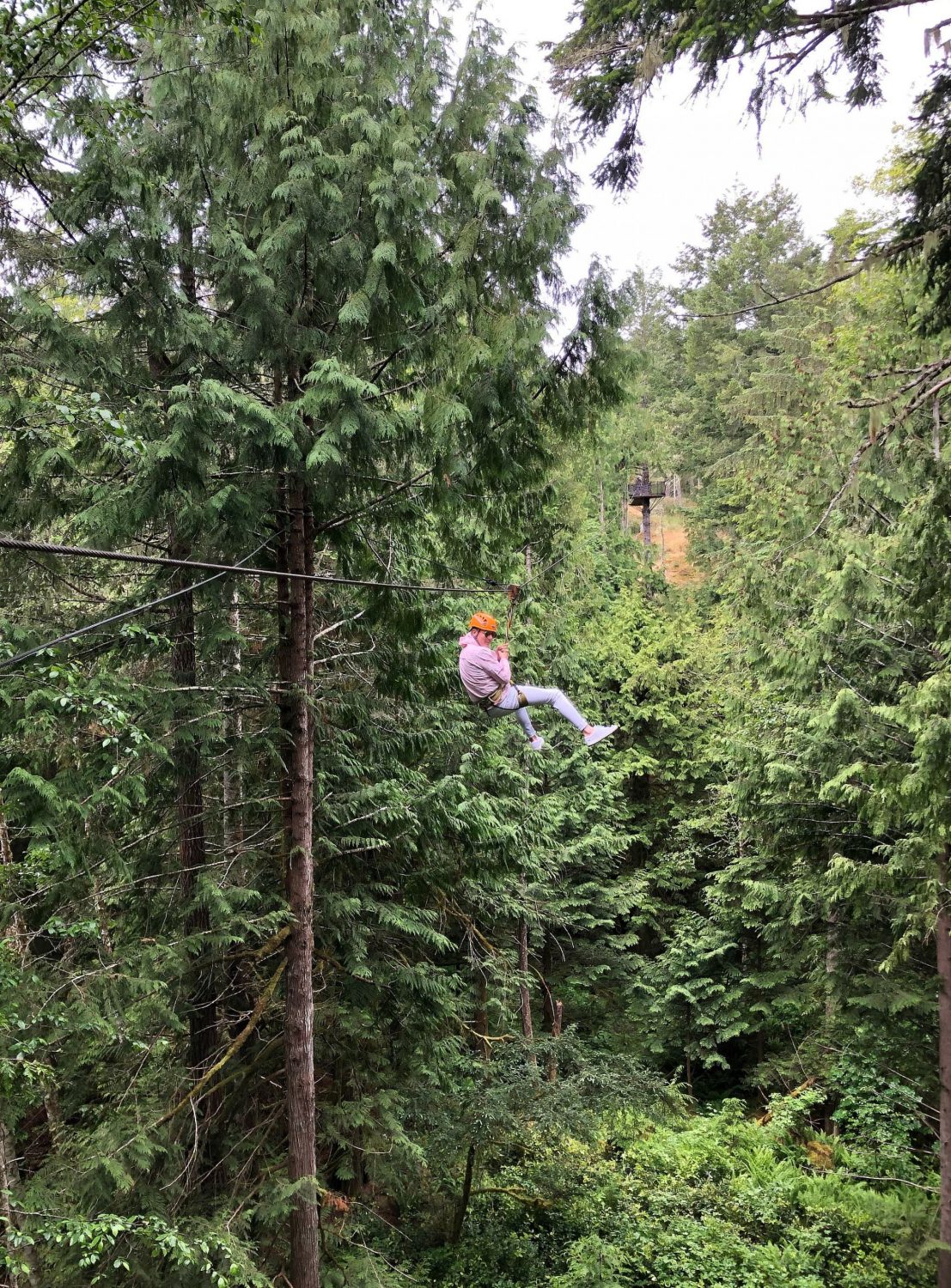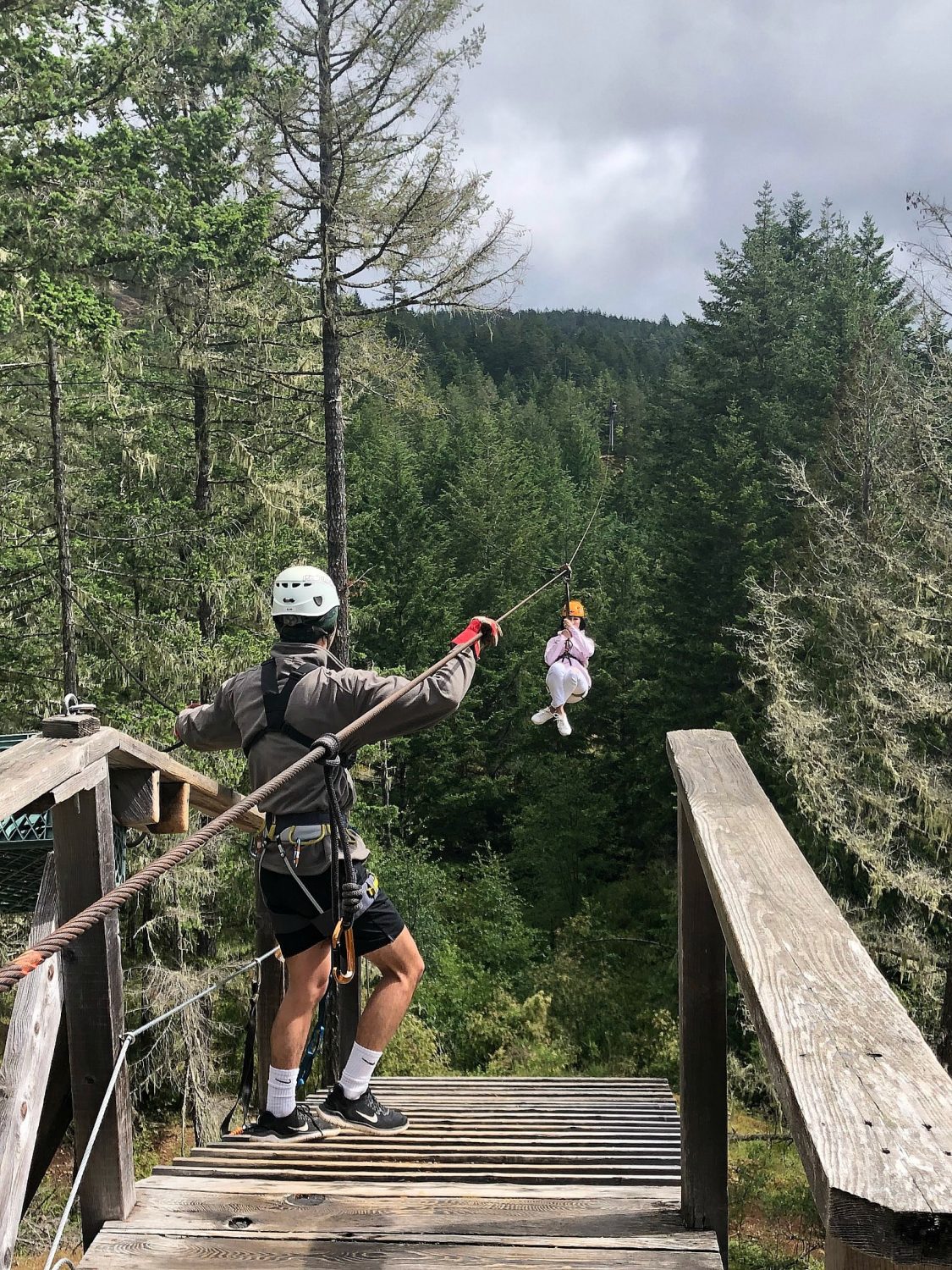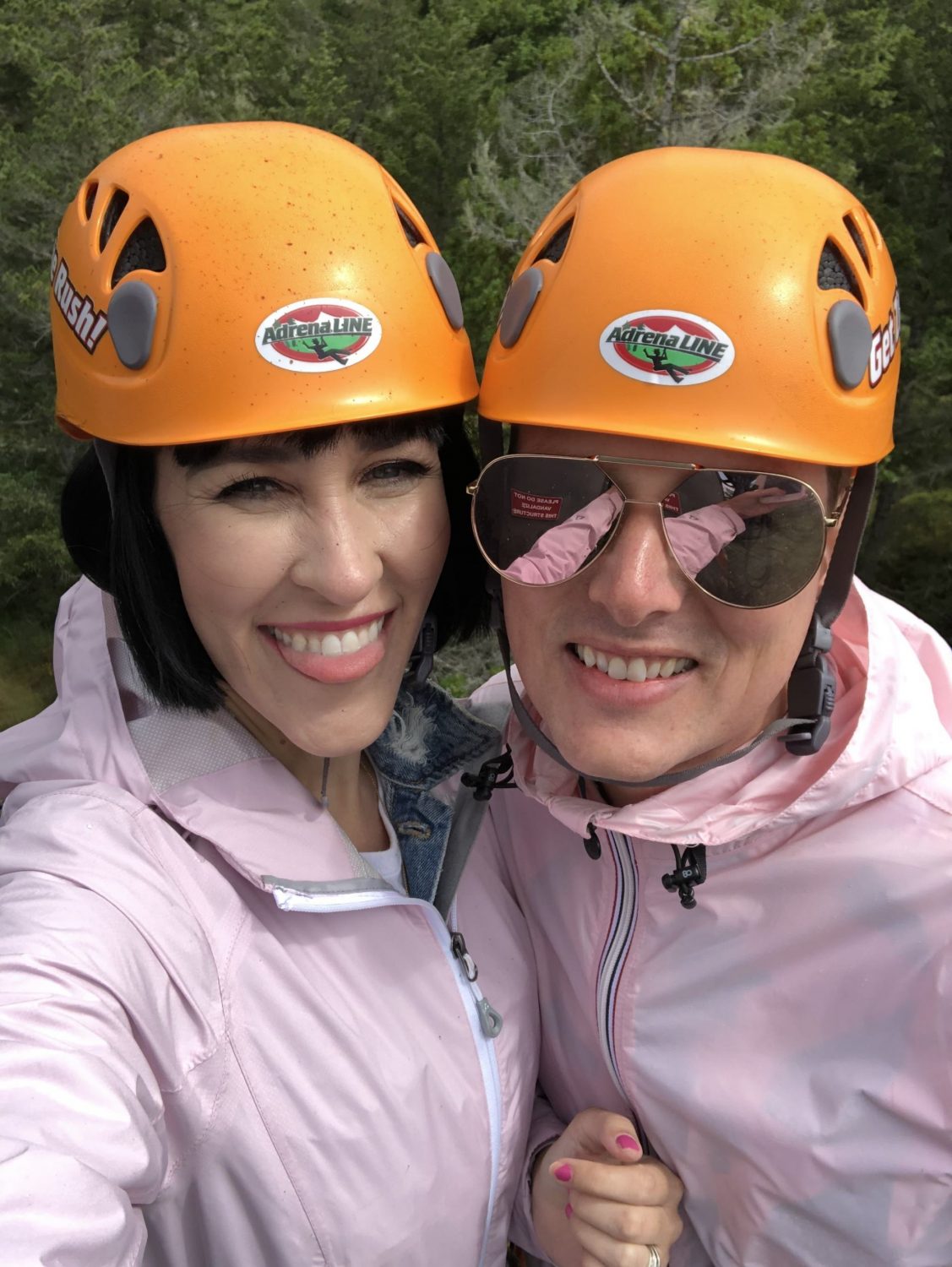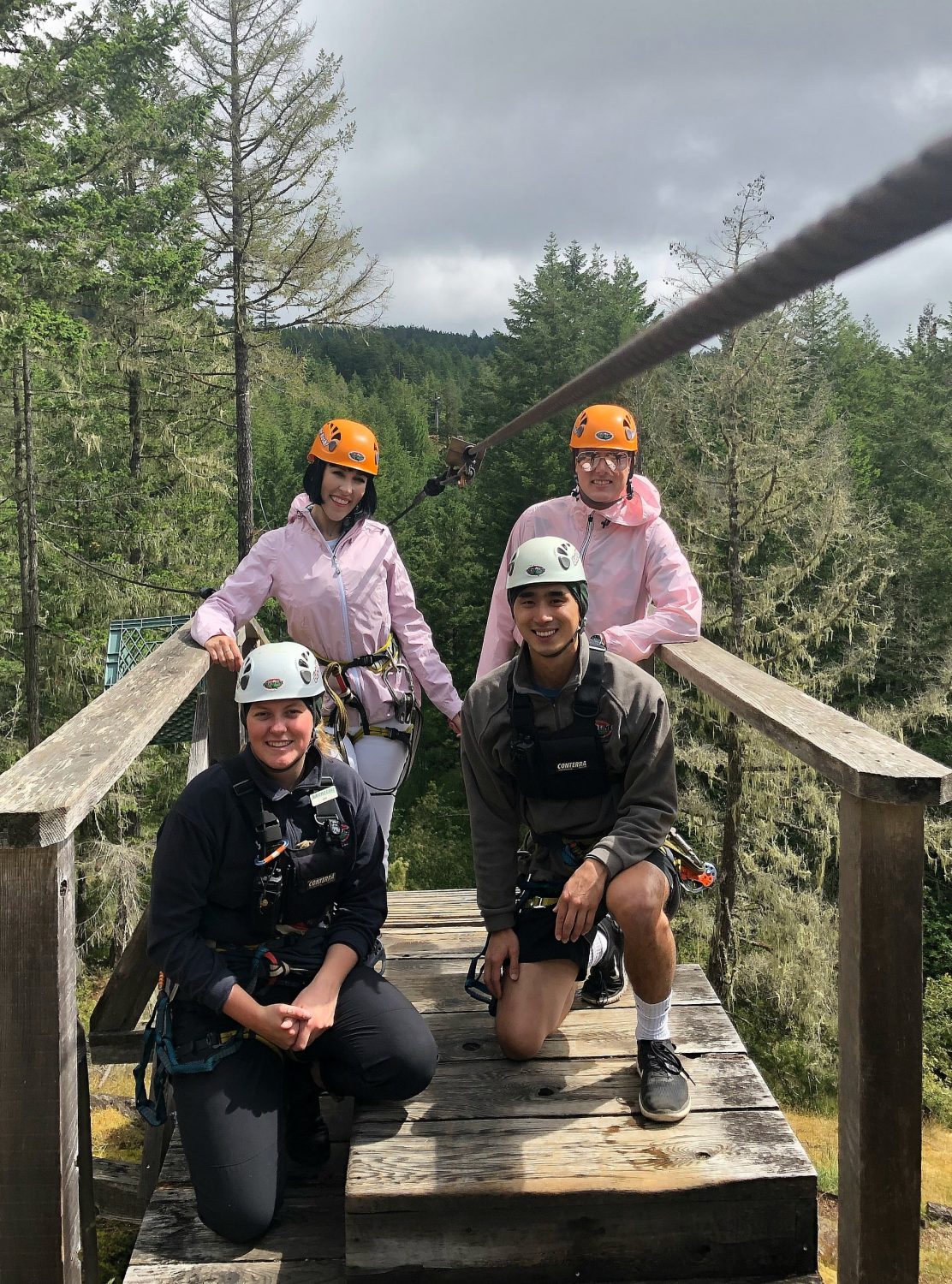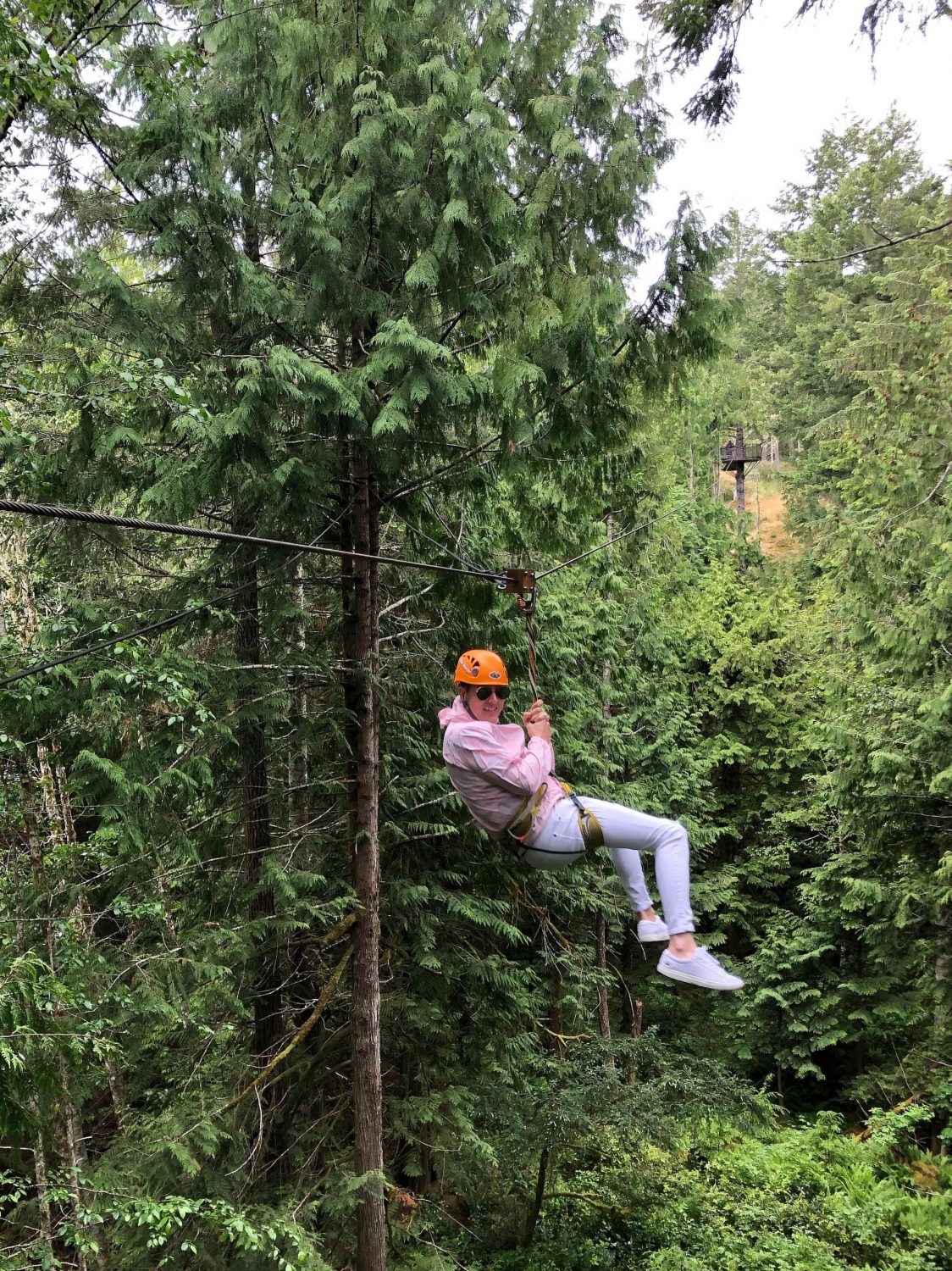 After the ziplining, cool-off at Mystic Beach. Keep in mind, it is a total of 4KM roundtrip, and will probably take a solid 45 minutes each way but, the scenic beach is totally worth it. Park and China Beach and follow the path to Juan de Fuca. Its located along the shores of the Strait of Juan de Fuca and features a small waterfall that cascades off the cliff above, a wooden swing and miles of sandy white beaches.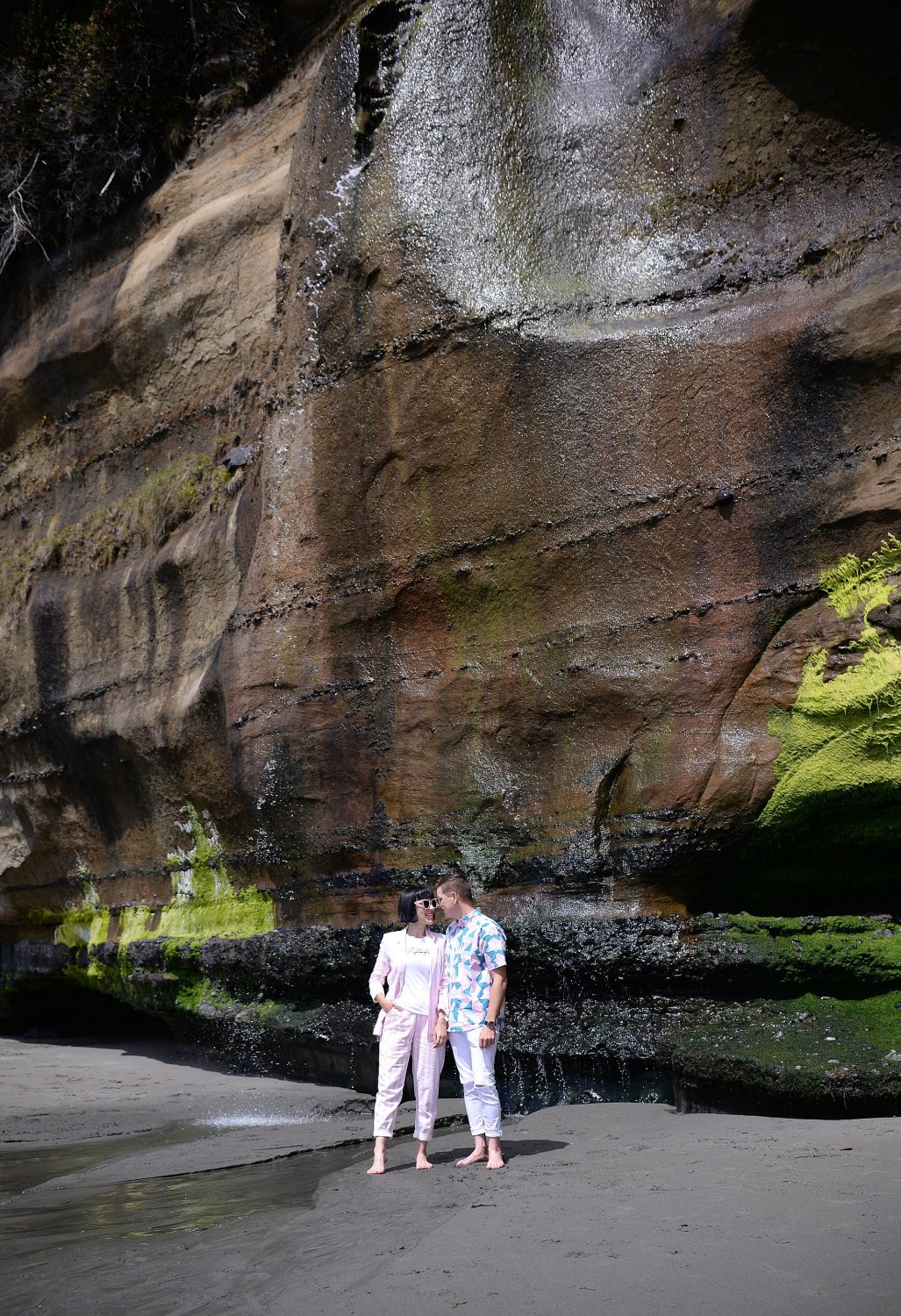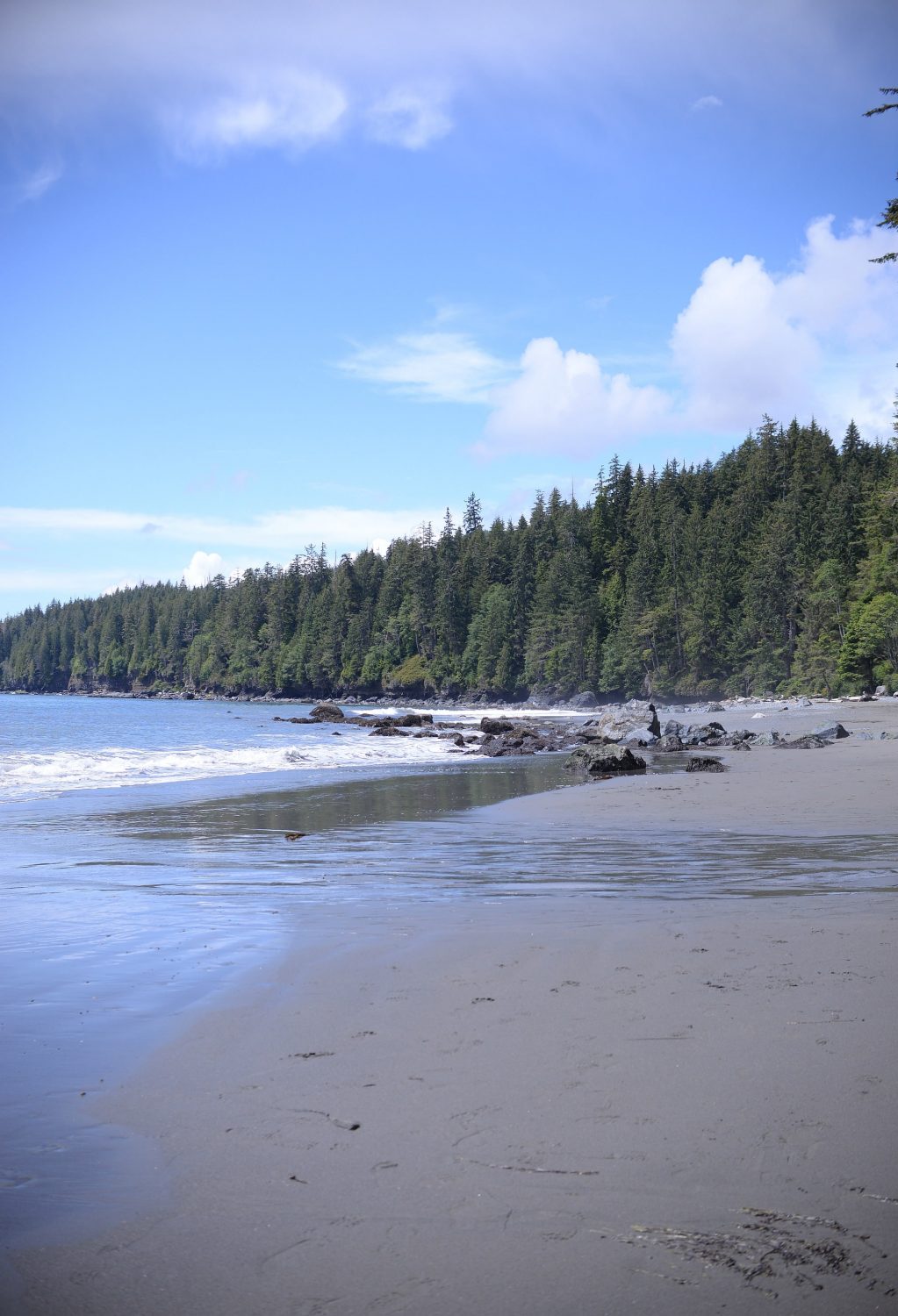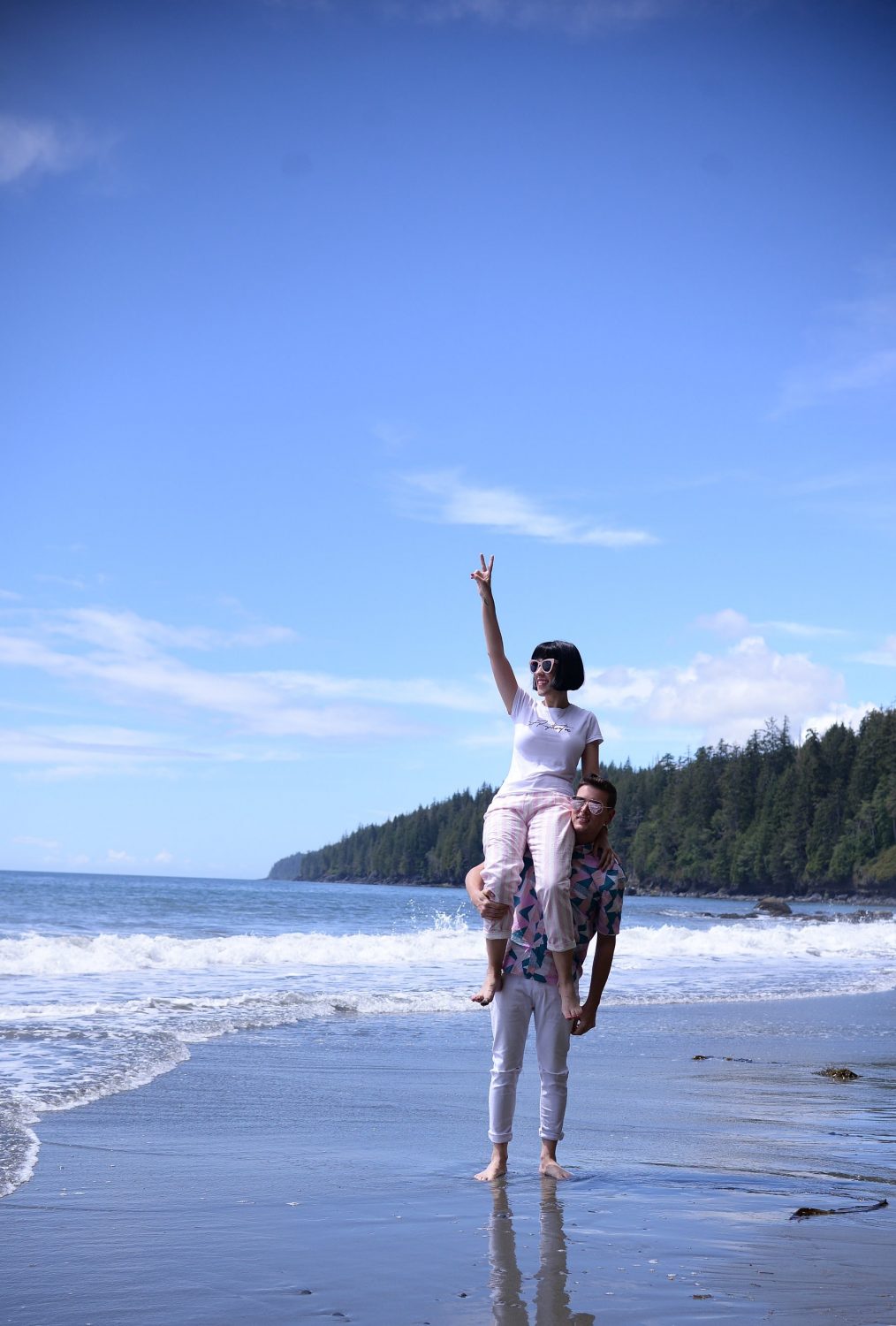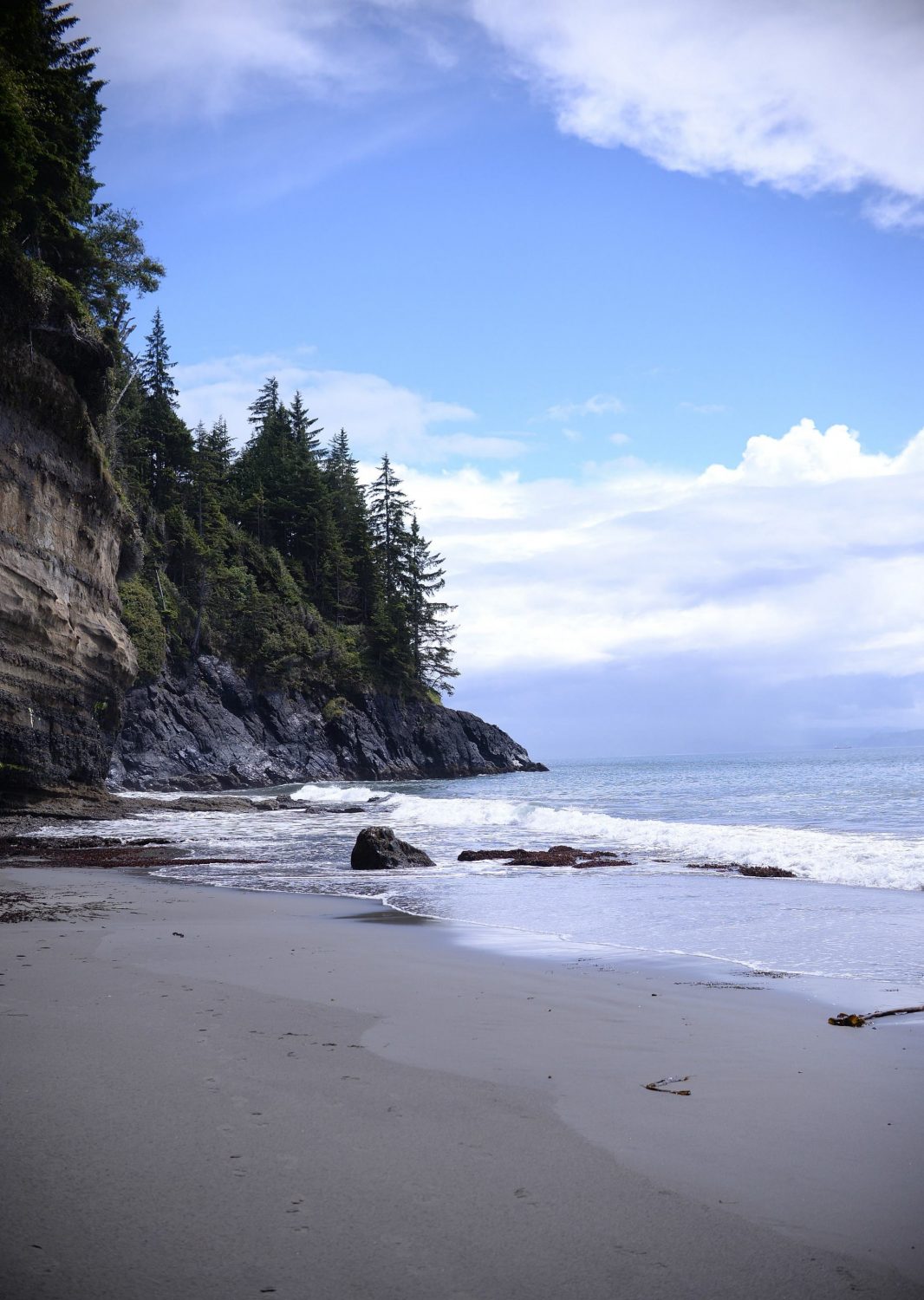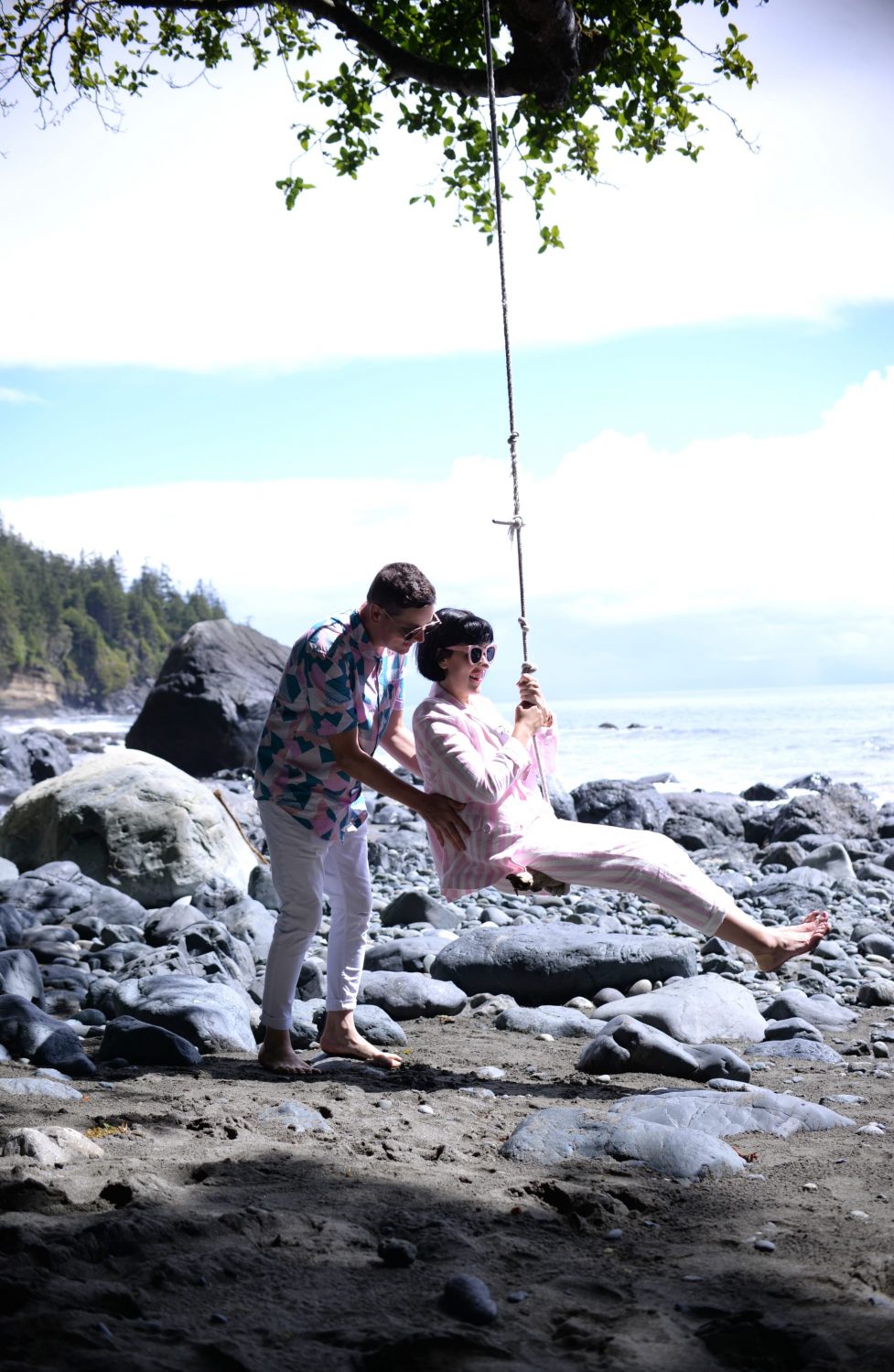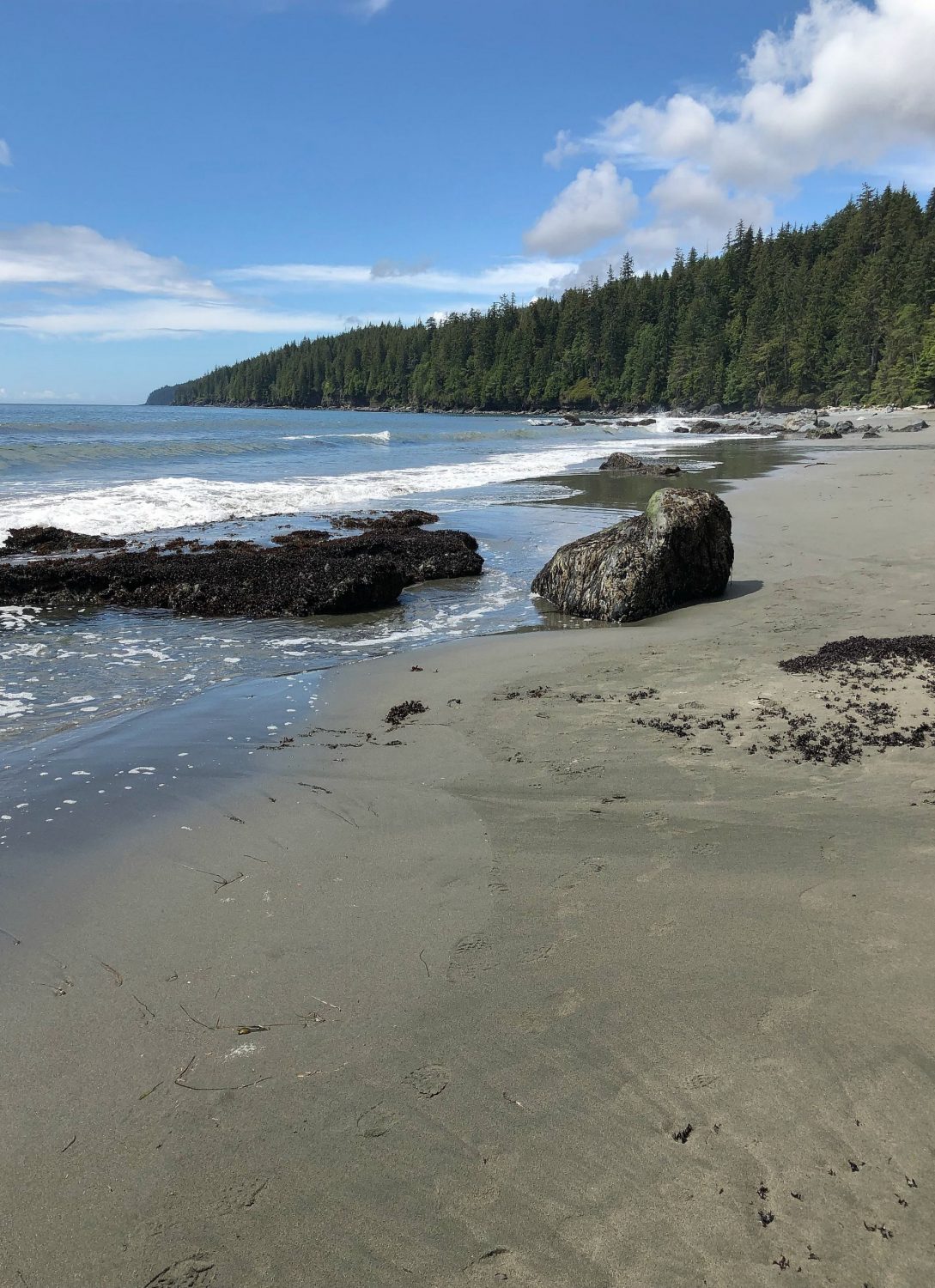 If you're looking for a place to stay while on the island, I have two options for you. Looking for an unpretentious and fun hotel in the heart of Victoria, look no further than Hotel Zed (see full review here). Or if you're looking for a super luxe penthouse suite, check out Chateau Victoria (full review here).