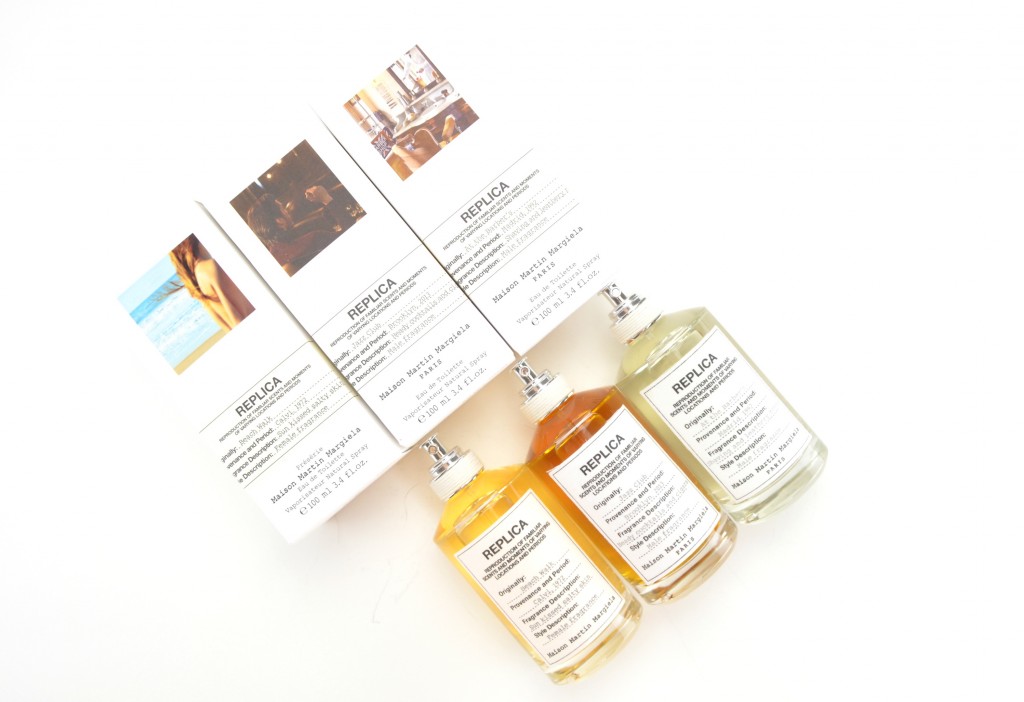 Capture life's most memorable memories
The French house of Martin Margiela created a collection of fragrances called Replica, to embody his interest of vintage clothing. Each beautiful and classic apothecary jar style bottle comes with a cotton label explaining its origin and style description, much like his own special clothing label that also explains the origin and function of each piece. Maison wanted to capture life's most memorable memories and help you relive different experiences and scents in your life. Each fragrance is pure, strong and combines an array of different notes that don't smell artificial in any way.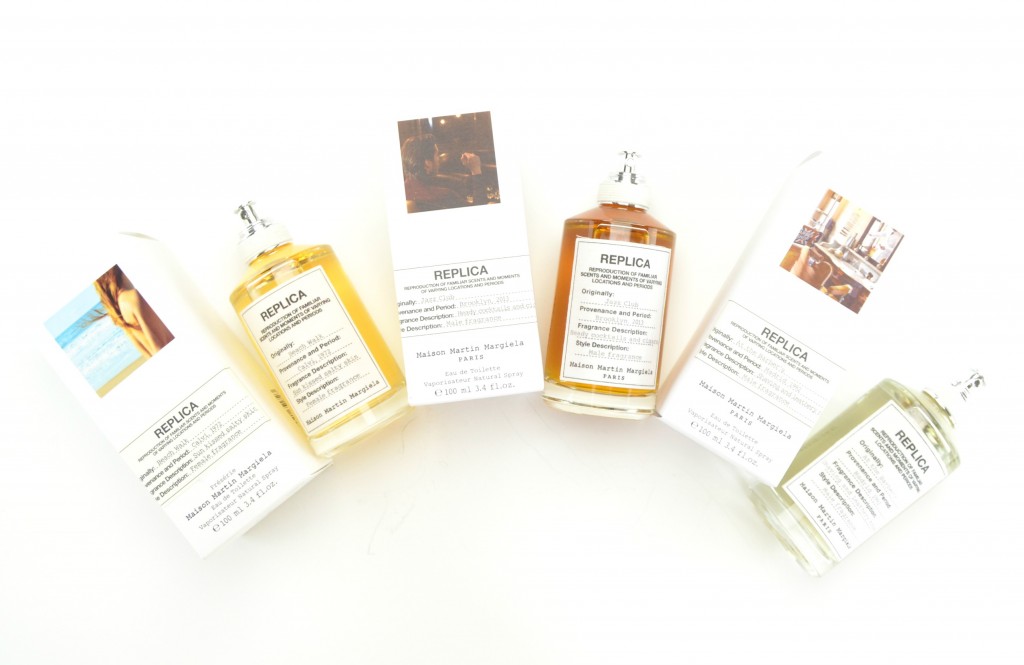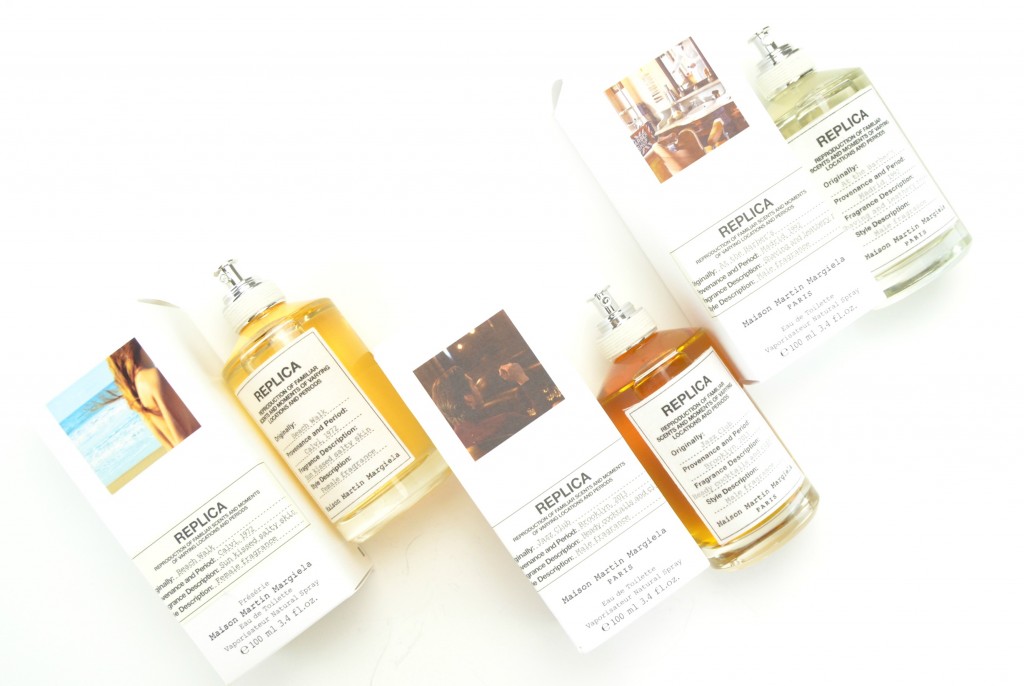 Beach Walk: Calvi, 1972 is a female fragrance that's described as sun kissed salty skin after a day at the beach. It helps to capture the carefree bliss of a summer day with hints of ocean spray. It features top notes of bergamot, pink pepper and lemon, middle notes of ylang ylang, transluzone, helitrope and coconut milk, with base notes of musc, cedar wood and benzoin.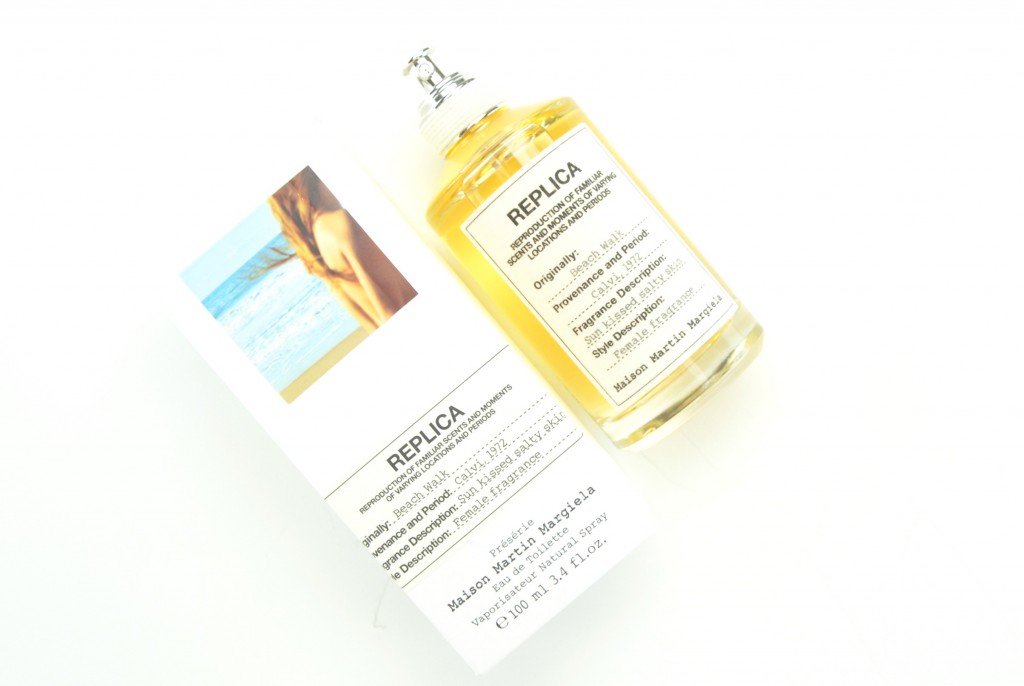 Maison Martin Margiela Replica Beach Walk is a little salty, incredibly fresh and instantly leaves you smelling as if you just came home after a beautiful, bright and sunny day at the beach. You spent the entire day swimming in the ocean and now as your body starts to dry, you have the fresh smell of sea salt on both your skin and hair. Of course, you have to protect your skin from the harmful UV rays, so you apply your favourite sunblock, and with the slight hint of coconut, Beach Walk captures the essence of your tanning lotion too. After bathing in the sun and soaking up the salty ocean, you're ready for a breezy walk on the beach with your loved one. You feel the wet sand between your toes, stop for a quick kiss under the boardwalk, before sitting around a romantic bonfire at night. As the scent starts to dry, you'll experience a rich and creamy musky scent that reminds you of a campfire on the beach. If you can't escape to a tropical destination this summer, this salty, sweet and slightly woody scent will have you dreaming of a sunny vacation in no time.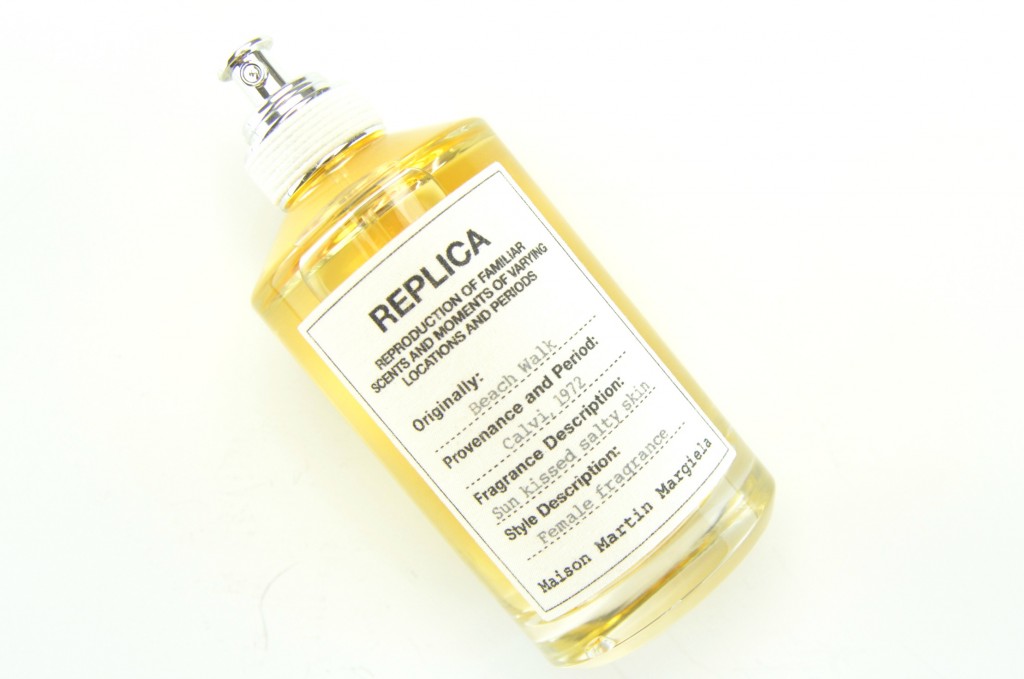 Jazz Club: Brooklyn 2015 is a male fragrance that's described as heady cocktail and cigar in a New York Jazz club. It features top notes of pink pepper, primofiore lemon and neroli oil, middle notes of rum absolute, clary sage oil and java vetiver oil, with base notes of tobacco leaf absolute, vanilla bean and styrax resin.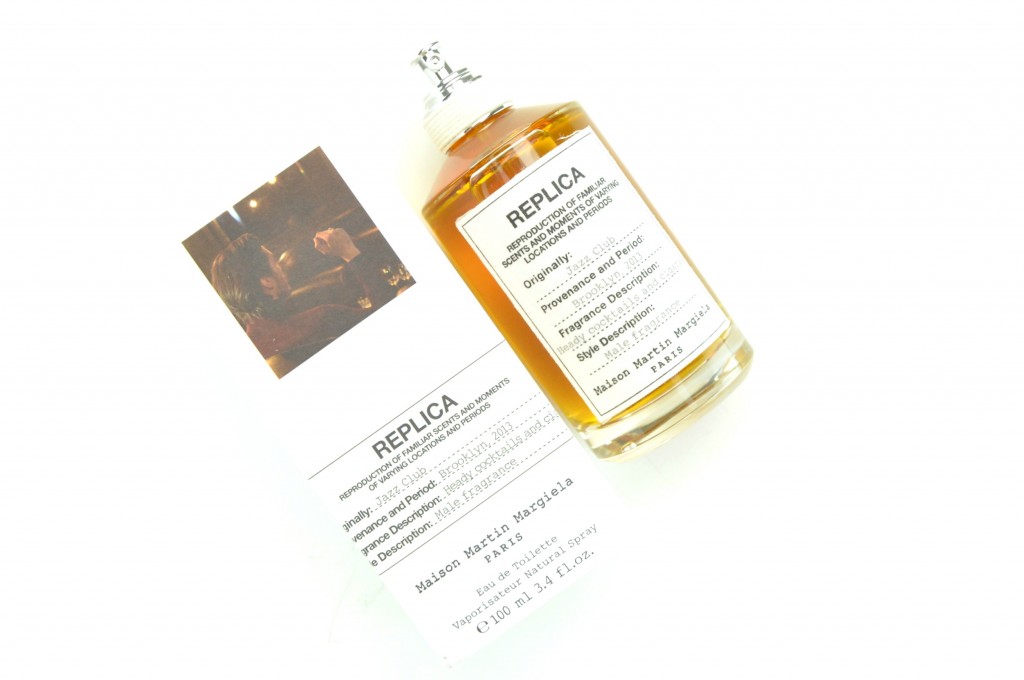 Maison Martin Margiela Replica Jazz Club is a masculine and exhilarating scent and leaves you smelling as if you spent hours in an underground jazz club. You've spent the evening listening to live music in the most comfortable leather club chair, while sipping cocktails and smoking the finest cigars one could find. It initially has a strong scent of rich, slightly creamy rum scent, with a mixture of sweet and sugary coal. Think rum and coke. As it starts to dry, it turns into a sophisticated, mature, non-artificial tobacco and cigar aroma. The soft, almost romantic lightening reflects against the piano and as the liquor warms your body, you feel extremely confident and sexy. It's offset with a lighter scent of fresh, citrusy lemon and sweet vanilla. This scent will help you unwind and forget about your troubles, while relaxing and enjoying the evening. Take in the saxophone playing musicians, good company and a chilled environment in your new erotic, sensual and stimulating new fragrance. Side note, although this was created for the fellows, I can totally see this being unisex. For the ladies that like a slightly masculine, rich and woody scent, you will quite enjoy this.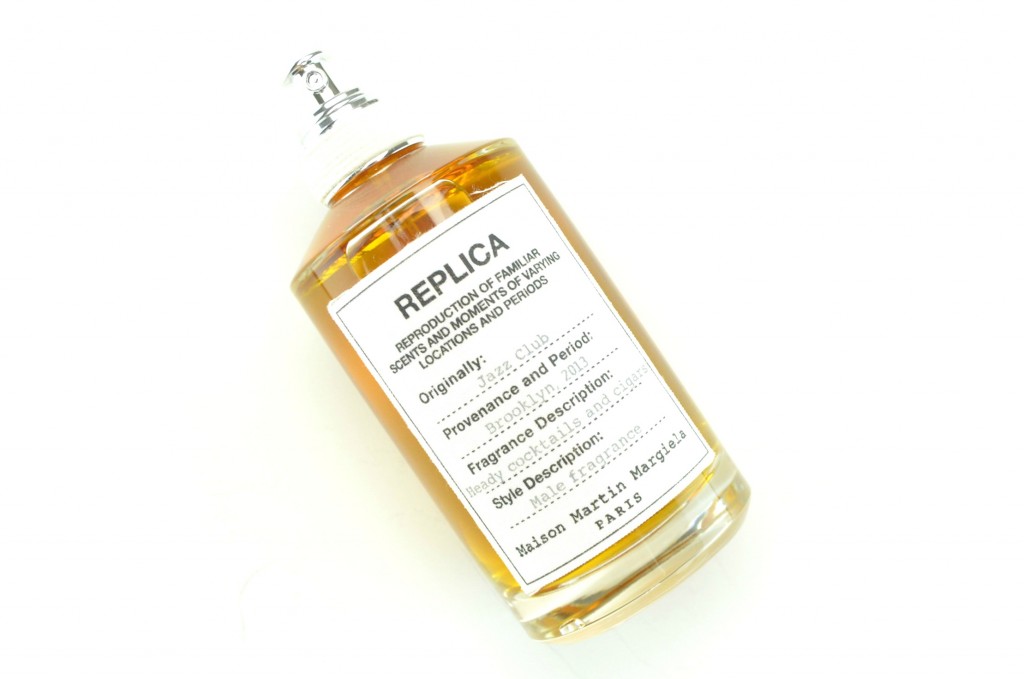 At The Barber; Madrid 1992 is another male fragrance that's described as a shaving and leathery scent. It features top notes of bigarade essence, basil accord and black pepper, middle notes of geranium essence, lavender and rosemary essence, with base notes of tonka bean, evernyl and white musk.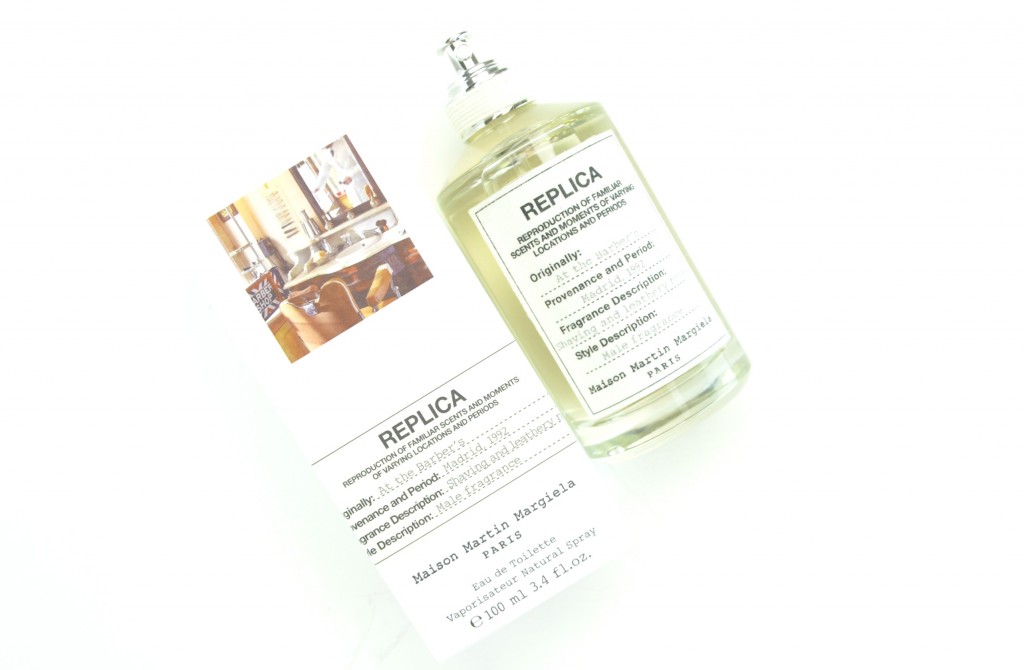 Maison Martin Margiela Replica At The Barber is a masculine scent that evokes a vintage ritual in the fresh and clean atmosphere of a barbershop. You've spent your Sunday morning elevated in a swivel chair with a straight razor pressing firmly against your skin. The scent of fresh, clean and soapy aroma quickly fills the air, as the rich and velvety shaving foam quickly lathers upon your skin. As the shaving cream is washed away, you're patted down with calming and relaxing lavender infused water and hot cotton towels. You can still smell the leather strap as you're splashed with white musk aftershave, leaving you ready to take on the week. This fragrance really does take you back and recreates the feeling of being in an old school barbershop with the feeling of being surrounded by soapsuds, fresh white towels and shaving creams, with woodys and leathery notes made up of basil, tonka beans, white musk and lavender.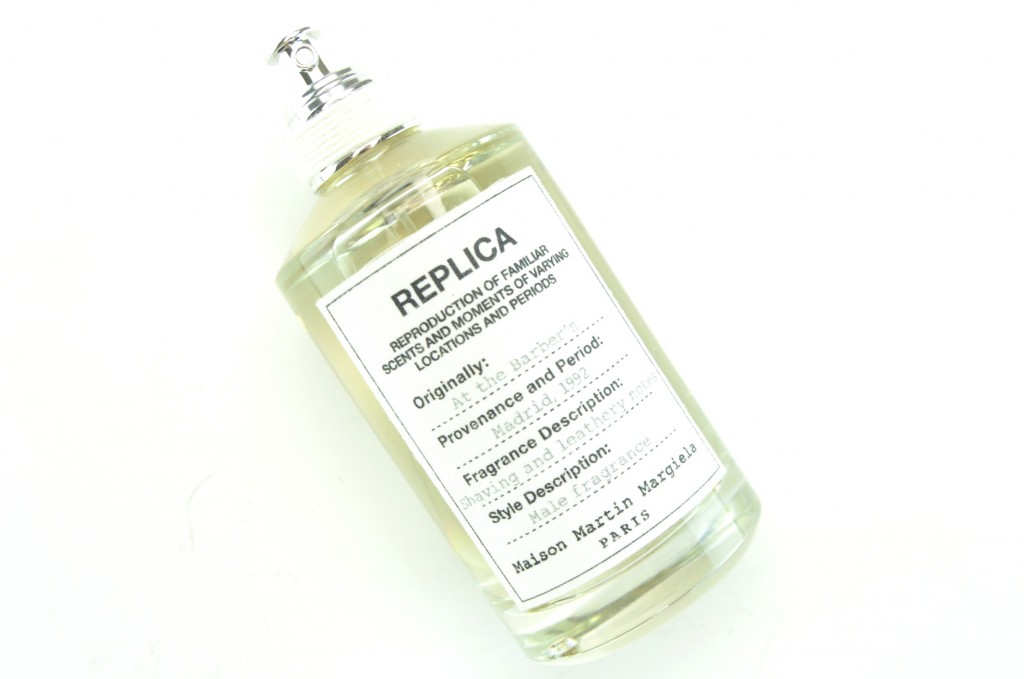 There's a total of 8 Maison Martin Margiela Replica Fragrances, two male fragrances, which I reviewed above, along with six female fragrance, including the one I reviewed above, along with Tea Escape, Flower Market, Funfair Evening, Lazy Sunday Morning and Promenade at the Gardens. Each bottle retails for $115 for 100ml.