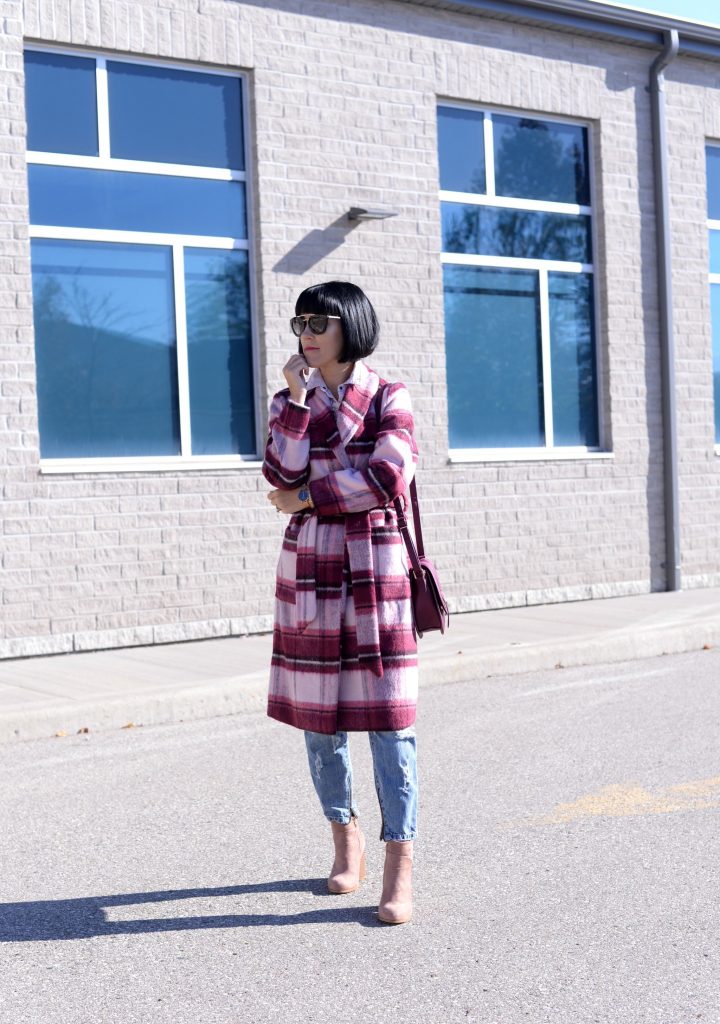 Robe Coat
As much as I'd love to stay in my bathrobe 24/7, I don't think it's socially acceptable to go out in public with it… or is it? I somehow don't think I could get away with going shopping, to a fancy event or a social gathering wearing nothing but my terry cloth robe? Want the best of both worlds, the coziness of a terrycloth bathrobe, with the chicness of an men's-inspired topcoat, reach for the ultra-trendy robe coat. Designers have taken inspiration from this casual loungewear and created something beautiful this winter. A coat that can be enjoyed by all. Not only are they stylish and fashion-forward, they will keep you incredibly warm and cozy this winter.
I guess the number one question about this trend, is where can I find one and how do I style it without looking like I'm rocking a bathrobe in public? I say look for one in a fun print, pattern or pop of colour. Although we all love a good solid white or black winter coat, this is risky. It can give the appearance of running late/ in a rush and you left the house without getting dressed.
The outerwear trend has been rapidly growing by every street-style blogger and found all over the runways this season. I'm crushing on any robe coats that feature a checkered, plaid or gingham print. It's just so playful and fun!
What I Wore- Robe Coat- c/o Na-kd, Purse- c/o Sears, Watch- c/o Daniel Wellington, Bracelet- c/o Keep Collective, Jeans- One Teaspoon, Booties- Marshalls