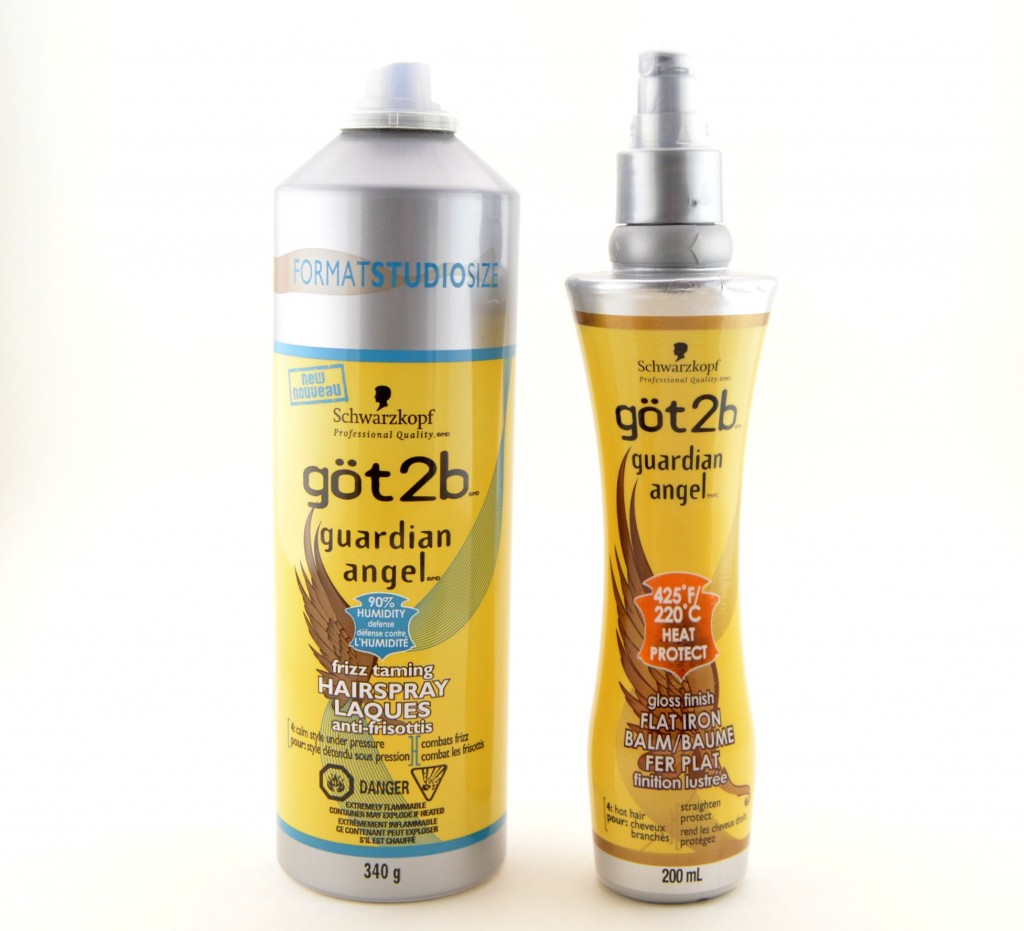 With summer just around the corner, so is the humidity, which brings crazy fly-aways and frizz to our hair. We all know the finishing touches to any great look ends with a great hairspray, but what happens when we go outside, and it doesn't withstand the elements. All that time and effort gone on styling, ruined within seconds. göt2b Guardian Angel Frizz Taming Hairspray helps to combat frizz and delivers 90% humidity protection, deflects moisture and prevents fly-aways and helps to protect and hold your style all day.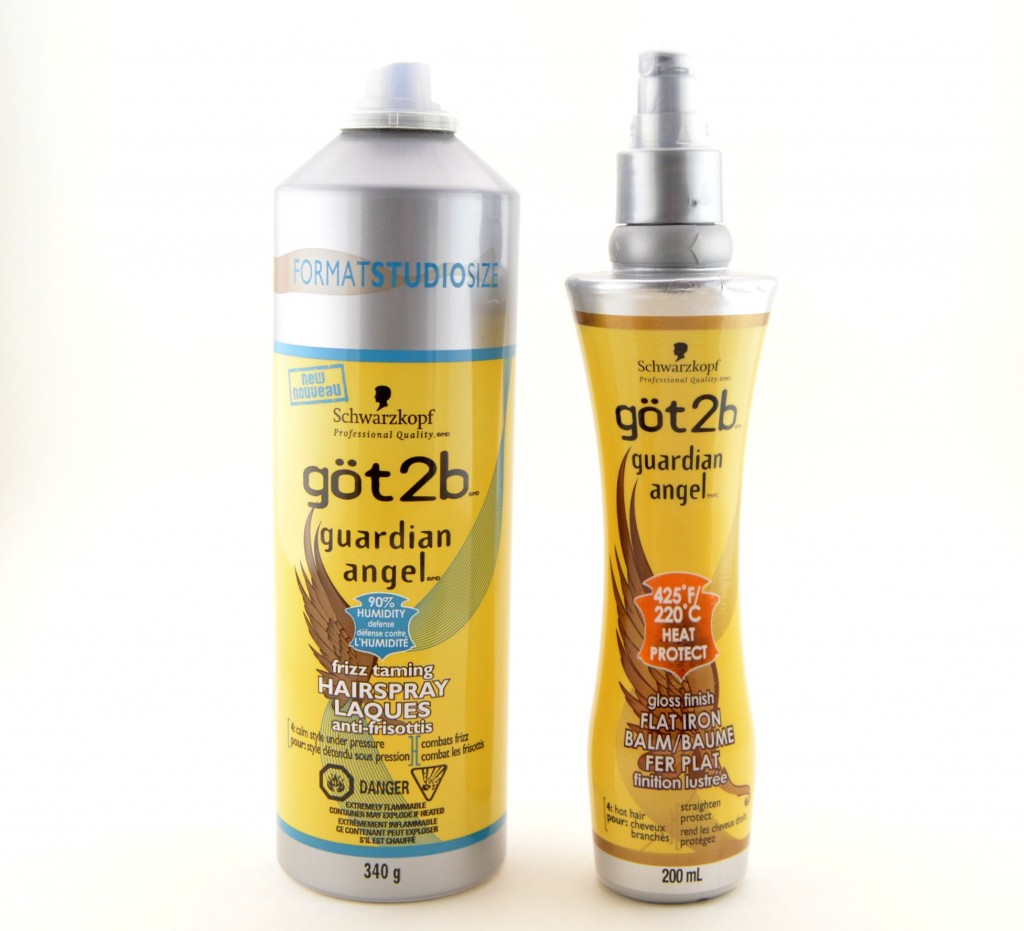 göt2b Guardian Angel Frizz Taming Hairspray dispenses a fine mist with a refreshing scent that doesn't smell like your typical alcohol hairspray. It keeps the frizzies down, that my flat iron may have missed, holds my curls when I used my MiraCurl and keeps my bangs in place. It can be easily layered throughout the day for extra hold, without causing build-up or feeling crunchy. As far as the humidity, it seemed to hold up okay this weekend, we'll have to see what the summer will bring. It retails for $9.99 for 340g.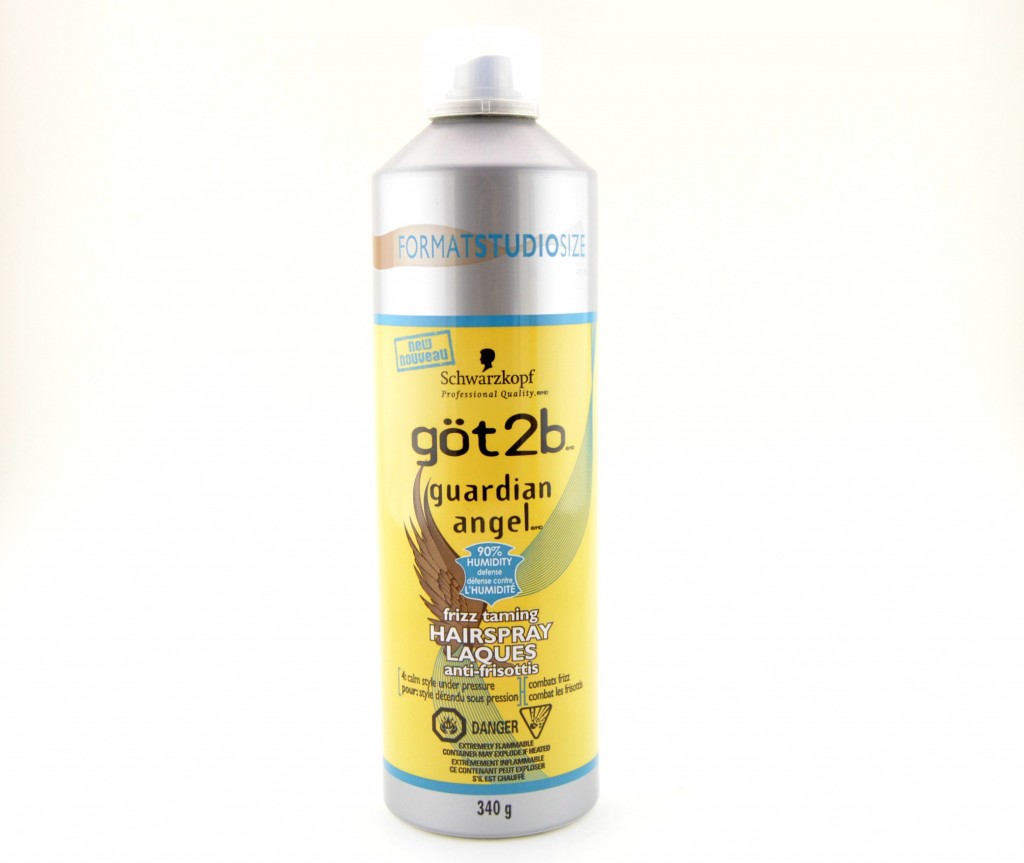 I have to admit, I'm a flat iron junkie. Even though I have pin-straight hair, I feel the need to go over it with a straightener each morning. We all know the risks of using heat tools daily, but are we ever going to give them up? No. In which case, we need to take care of it with a heat protector. The new göt2b Guardian Angel 425F Heat Protect is formulated with proven 425°F heat protection, plus patented combined styling support to help protect your hair against heating tools. It helps to moisturize and insulate your hair from heat frying, to provide long-lasting, sleek, frizz-free locks with luminous shine effects. To use, just hold göt2b Guardian Angel 425F Heat Protect about 10" away from dry hair and spray in sections prior to flat ironing. It doesn't leave a film, doesn't feel greasy or sticky, it just gives a sleek, smooth finish to the hair. It retails for $6.99 for 200ml.