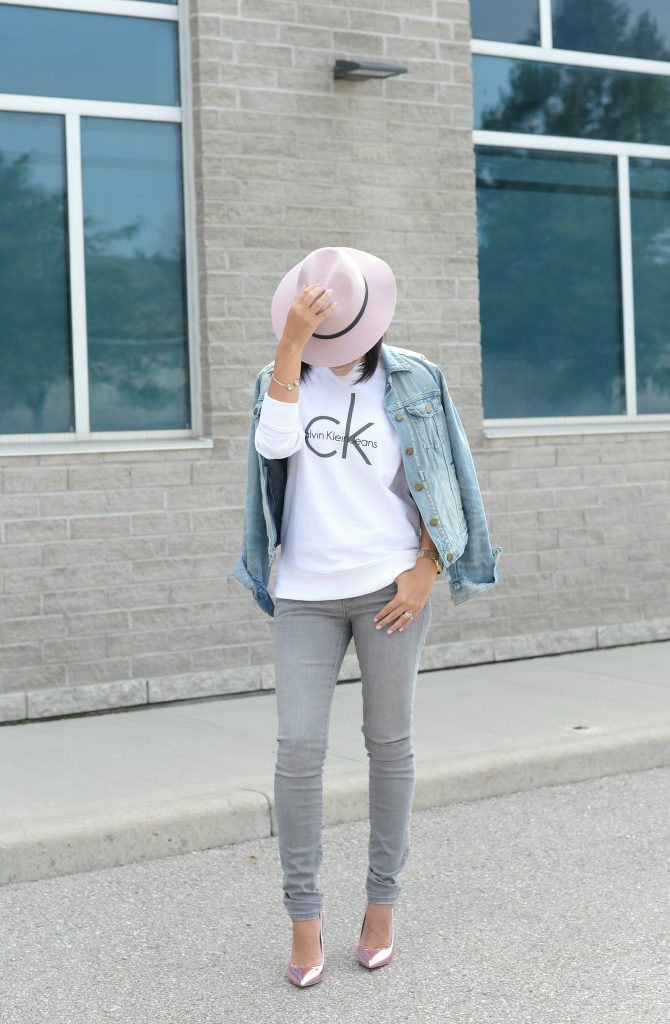 Denim Jacket
A jacket can add so much visual interest to an outfit. On days when you're rocking a basic tee, and looking to elevate your look, a jacket can be that extra special touch you're looking for. Its that added pop of interest that takes your outfit to the next level. While there's a ton of different options when it comes to jacket, from your biker-chic leather moto jacket to a classic bomber, to workwear appropriate blazers and everything in between, my personal favourite would have to be a denim or jean jacket.
If you're been following my page for some time now, you've probably seen my wide selection of denim jackets. It the one jacket that every woman needs in her closet, as it goes with everything in your current wardrobe. From light to dark wash, form-fitting to oversize, minimalist or bedazzled, the possibilities are endless. With a large selection to choose from, there a perfect cut, style or design to suit every body type and preference. I promise you, there's that special denim jacket out there for everyone, you just have to look.
Don't be afraid to pair this with other washes of jeans for that denim on denim look (aka Canadian tuxedo). Black pants with a crisp button-down white shirt looks amazing for work, while an oversize shirt and leggings look comfy and cozy for weekends. It also looks amazing paired with your favourite floral dress to create that laid-back, yet feminine and dressy effect. A denim jacket will make such a difference in your wardrobe and you'll be surprised how often you're reaching for it.
What I Wore- Sweater- Calvin Klein, Sunglasses- c/o Toms, Hat- Forever 21, Watch- c/o Wittnauer, Denim Jacket- The Gap, Jeans- Smart Set, Heels- Aldo