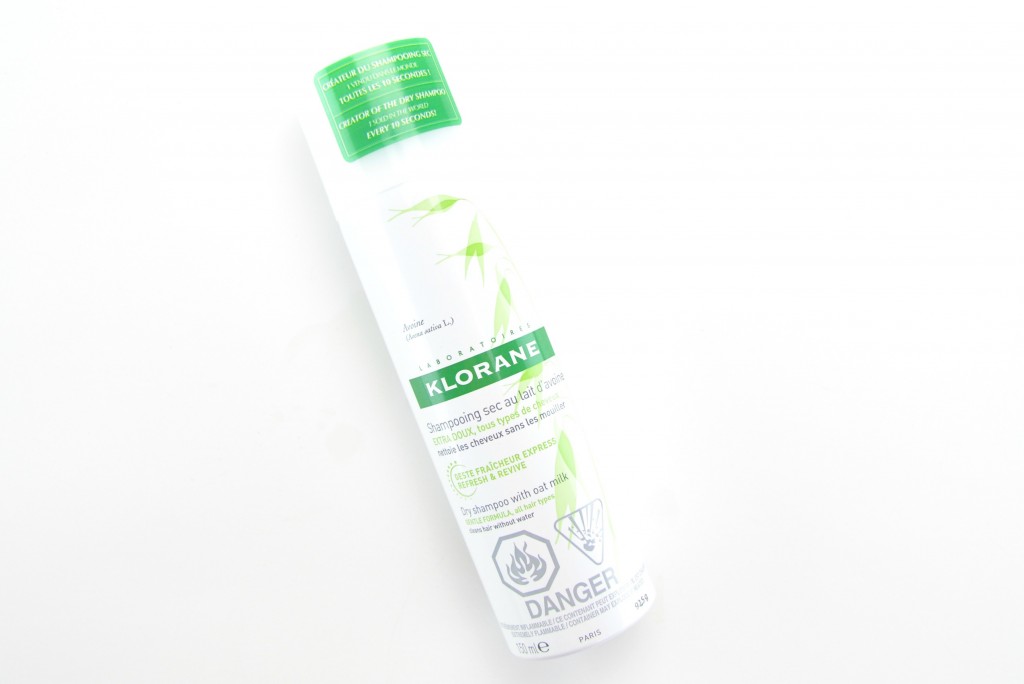 All Hair Types
I'm not usually a huge fan of dry shampoo, there I said it. I know I'm not supposed to wash my hair daily, but I do. I've reviewed several dry shampoos on the blog before, and as much as I like them at the time of testing, I never find myself reaching for them afterwards. I know many people swear by them, as it saves time in the morning when getting ready. I like the idea of getting clean hair within a few minutes and without the use of water, but I usually end up with a white overcast on my scalp.
Klorane Dry Shampoo with Oat Milk features a unique formula with the combination of three powders and plant-based extracts. Starch and silica which helps absorb excess oil, beta cyclodextrin which helps remove grease, and oat which helps to moisturize and soften the hair. Of course, like all dry shampoos, simply shake the can vigorously, hold a few inches from roots and spray. Wait a few minutes before gentle massaging into the roots and brushing and styling as normal. It instantly refreshes the hair and banishes all oil with a non-sticky formula. It is easy to use, doesn't feel stiff or crunchy and washes out easily. It provides a sheer, invisible finish in a fresh fragrance that's suitable for all hair types.
Klorane Dry Shampoo with Oat Milk surprisingly doesn't leave a white chalky residue, nor does it leave my hair looking dull or flat. It does a wonderful job at cleansing the hair and leaving it feeling fresh and clean. It also adds some much needed lift and volume at the roots, while creating thickness, fullness and a bit of texture to my otherwise pretty flat and lifeless hair. It also doesn't feel heavy nor does it weigh my hair down like other dry shampoos. Its transparent formula is perfect for my colour treated hair and adds both body and bounce to my pin straight hair. It does an excellent job at absorbing excess oil, so I can actually skip a day of washing without feeling dirty. Although it doesn't make this claim, it seems to add shine and luster to my roots, as if I just washed my hair. I love the glossy finish it provides. It's no wonder this dry shampoo has been around for more than 40 years, it truly is amazing on days when you don't have time to wash and style. Just spray and go. It retails for $15.50 for 150ml.