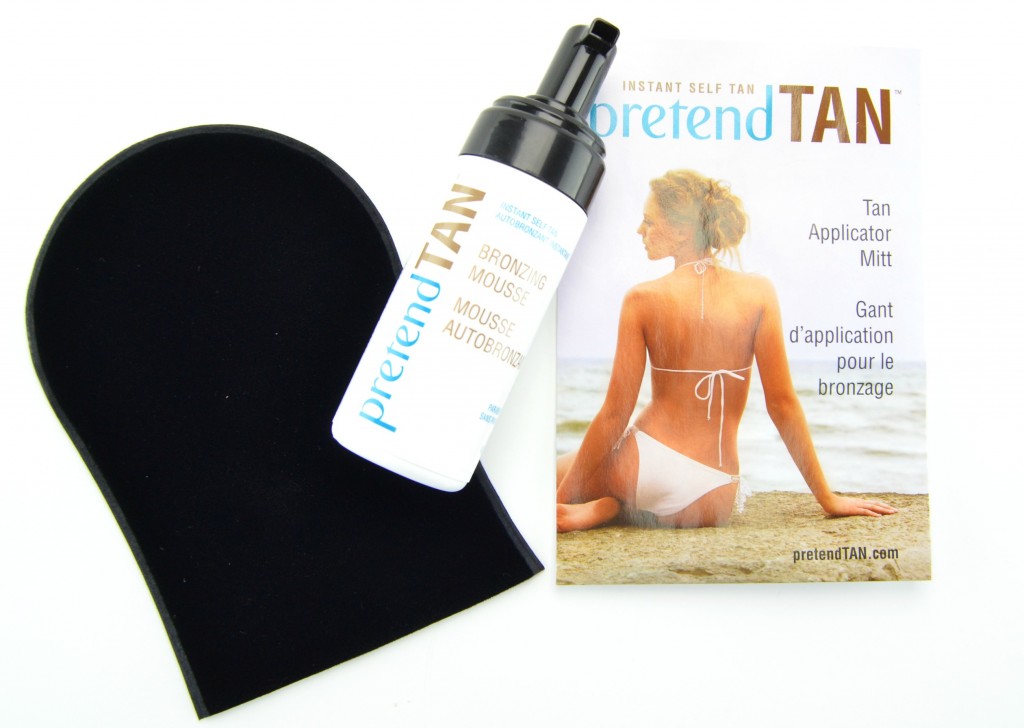 Self-Tanner
Now that we're into spring, we're all looking for that radiant glow from within. Nothing too dramatic or un-natural, just a healthy sun kissed glow, as if we just returned from holidays. Pretend Tan Bronzing Mousse is a paraben free, streak free, odour free, oil free self-tanning mousse that will give you the ultimate, even tan. It's super easy to apply, dries within a few minutes and provides a natural looking tan that lasts. It's suitable for all skin types and adheres to your own skin, resulting in a flawless golden luster.
Like all self-tanners, its best to exfoliate the skin before you begin the application process. You don't want any rough patches or dry spots, as the tanner will adhere to this and appear darker and uneven. Although you can spray it on, directly from the bottle, I would suggest using an applicator mitt for easier, smoother and a seamless process. Simply pump the Pretend Tan Bronzing Mousse onto the mitt and then gently work over the entire body in a circular motion. Allow it to dry for a few minutes before getting dressed and avoid water for at least 6 to 8 hours.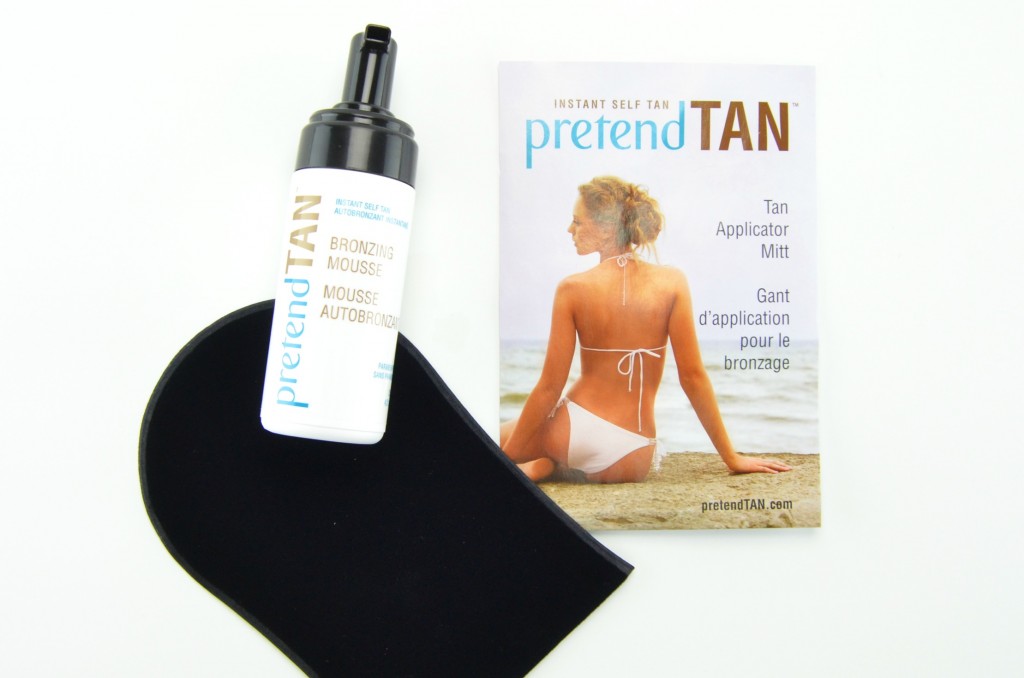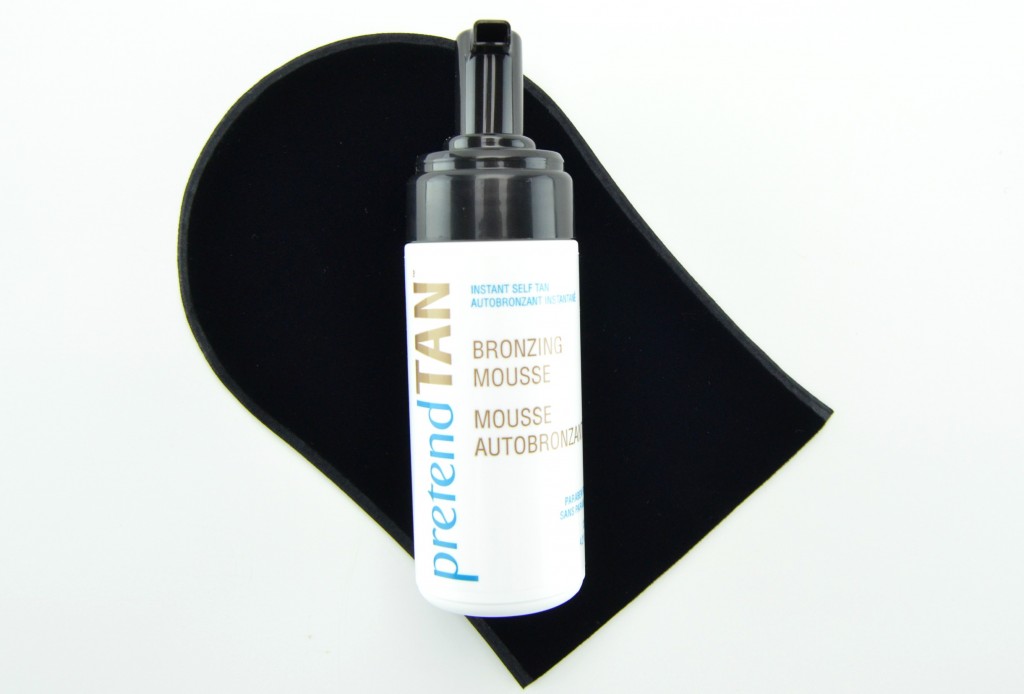 Pretend Tan Bronzing Mousse dried a lot quicker than other self-tanners I've tried in the past. Because of its thinner texture, it seemed to dry almost instantly. Within about 10 minutes it's completely dry and safe enough to get dressed. It also doesn't contain dyes, which means you won't have to worry about it staining your sheets or clothing. I apply this in the evening, before bed, and it doesn't seem to turn my sheets brown, huge plus. It seems to adhere to the skin fairly well, I could easily get a solid 5 days before it slowly starts to fade. A tip for those new to the tanning world, moisturize daily, twice a day if you have too, anything to keep your skin hydrated as this will prolong the length of your tan. Also a gentle exfoliation and re-applying a few times a week will also help keep your tan vibrant.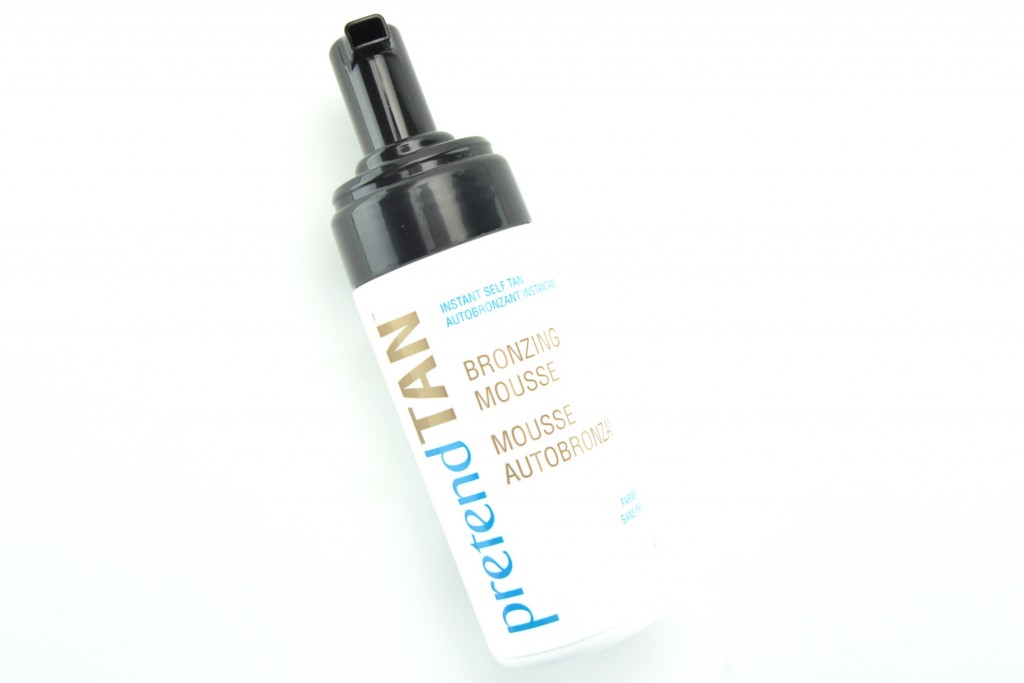 Pretend Tan Bronzing Mousse claims to be a mousse, but it's actually more of a liquid. Once pumped, it becomes fairly watery and runny in consistency. I tried shaking the bottle, but that didn't seem to work and if I wasn't careful, it ran down my hand/ mitt. The self-guard is fairly dark, so I highly suggesting applying it with a mitt, otherwise you risk having extremely dark palms. Because it is so liquidy, it's a little harder to apply and work into the skin. It actually almost runs down your skin, so you have to work fairly quickly to get an even tan. I found that I had a hard time blending and buffing into the skin, and the harder to reach areas, like the back, became quite blotchy and uneven. It does have that strong DHA, self-tanner scent that seemed to linger on the skin for quite some time. Since you're not allowed to get your skin wet for 8 hours, I'd suggest applying this at night. Once in the shower in the AM, the guard washes away clean, along with the strong scent and I was left with a beautiful, natural tan. A safe bet and a general rule of mine, try to avoid white clothing for a few days immediately after self-tanning, just to be safe.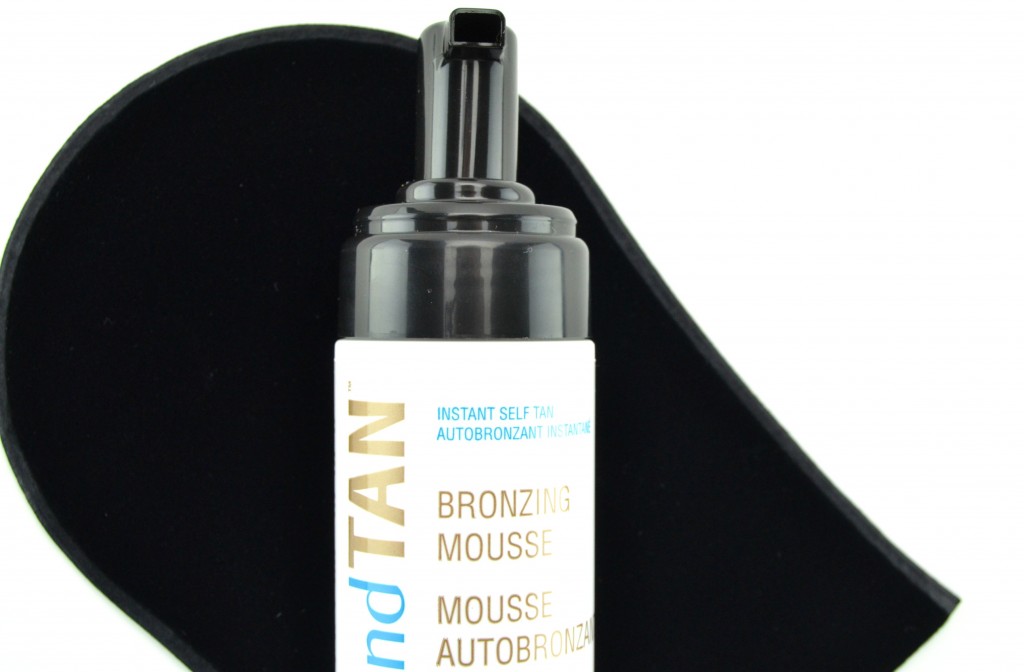 I'm kinda on the fence about Pretend Tan Bronzing Mousse. On the one hand, I love that it doesn't stain my clothes, dries fairly quickly and lasts almost a week, but on the other hand, its' watery texture is a challenge to apply, it's harder to get an even tan and I ended up with splotchy areas all over my body. I love the overall natural tan it provides, maybe I just need a little more practice? It retails for $38, but is currently on sale for $29.