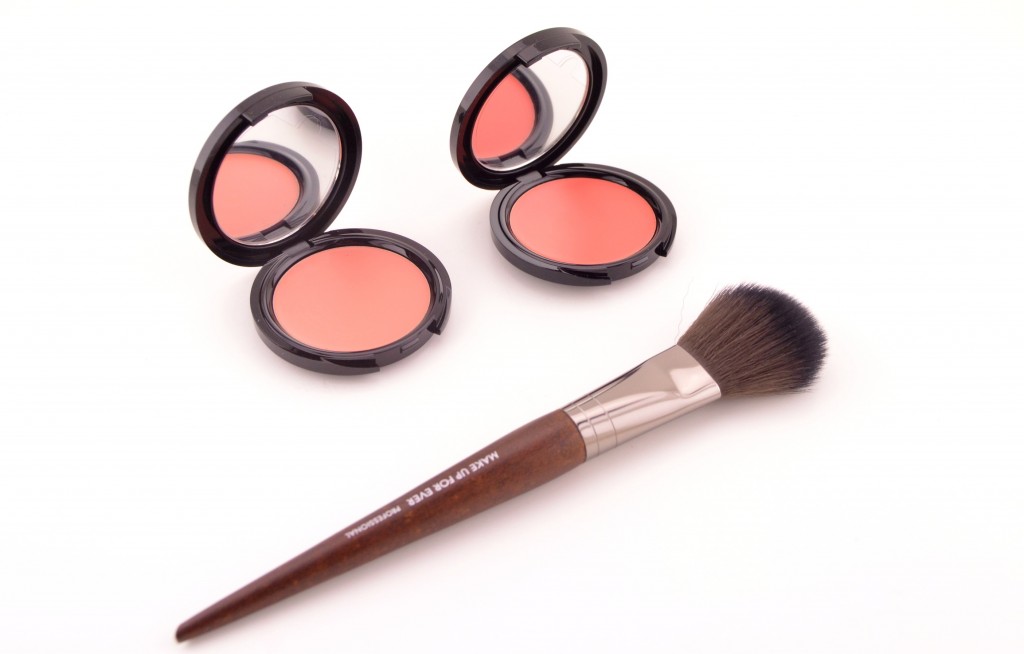 You may remember a few weeks ago I had the honors of attending the launch of Make Up For Ever's HD Cream Blush What Makes You Blush Event with its unique formula cream to powder texture that effortlessly melts into the skin for a natural finish. We learned it has the perfect balance of silicone oils, dry oils, waxes, silica powders and synthetic mica powder to give a second skin finish to the cheeks that looks equally as good on camera as it does in real life. It also features clear mother-of-pearl and pigments to give a natural colour with a luminous, radiant, healthy glow. It's completely weightless and can be worn over or under powder to flawlessly sculpt and highlight cheeks in 16 natural and colourful shades, perfect for every skin tone.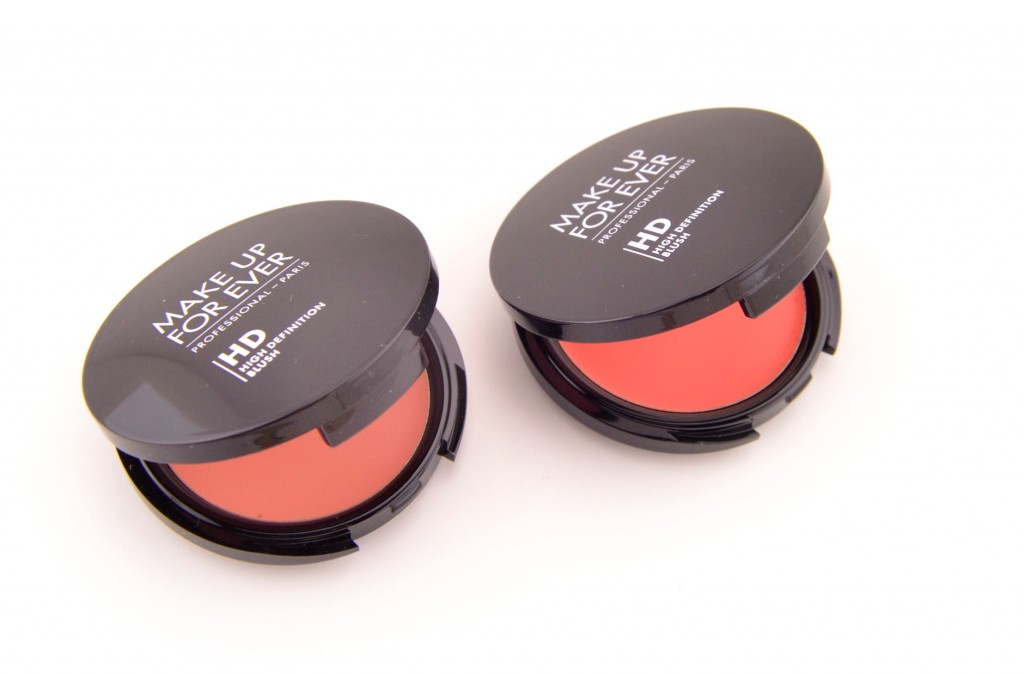 Make Up For Ever HD Blush comes in a small, round compact with full size mirror on the lid and features a light, weightless, creamy texture. When first applied to the cheeks it feels like a traditional cream blush, but after about 30 seconds it turns into a powder like finish. It's highly pigmented, opaque and applies evenly and smoothly to the skin. It's extremely buildable for more intense pops of colour, but you can just as easily apply less for a softer, sheerer, more natural look. It's easy to work with, blends beautifully into the skin and lasts a solid 12 hours without fading.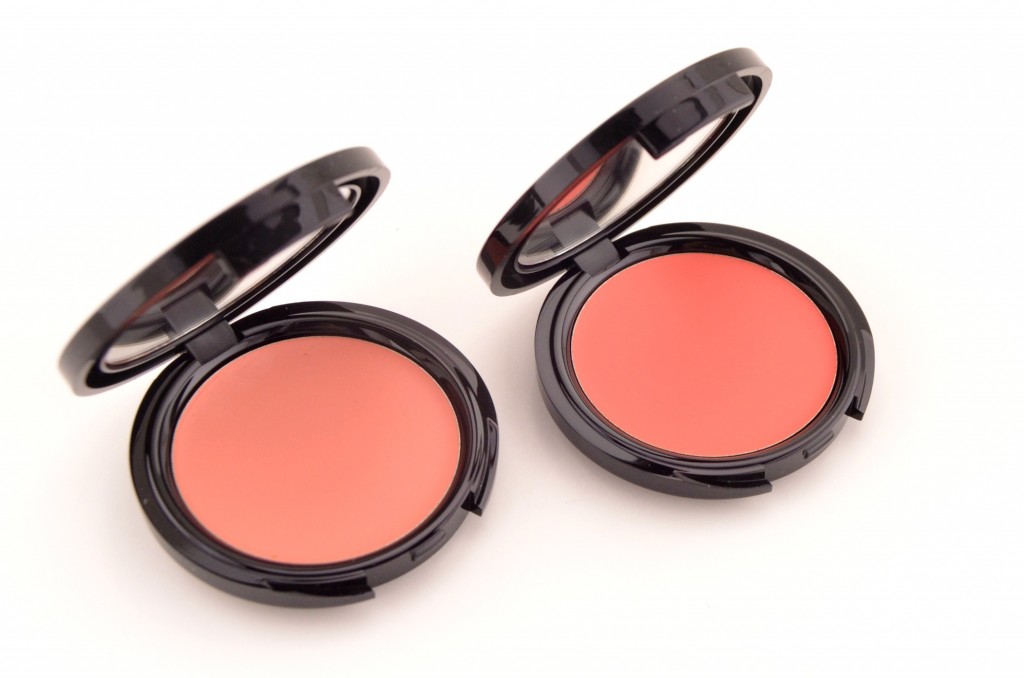 I'm in love with Make Up For Ever HD Blush's smooth and comfortable texture and its satin, second skin finish. I'm usually a little scared of cream blushes because I have a hard time blending them out, but this unique formula is so easy to work with. I found it quite unique how it starts off as a cream blush, but quickly dries down to a powder like finish. Although it might look a little scary in the compact, these bold, bright colours are easily blendable and sheer out nicely. I've been using Make Up For Ever #156 Flat Round Blush Brush to apply it, but midway through, after I get the colour on the cheeks, I just use my fingertips to blend it out. It's rich, long-last formula last throughout the day and provides a satin-matte finish that doesn't cling to any dry patches. It retails for $31 at Sephora.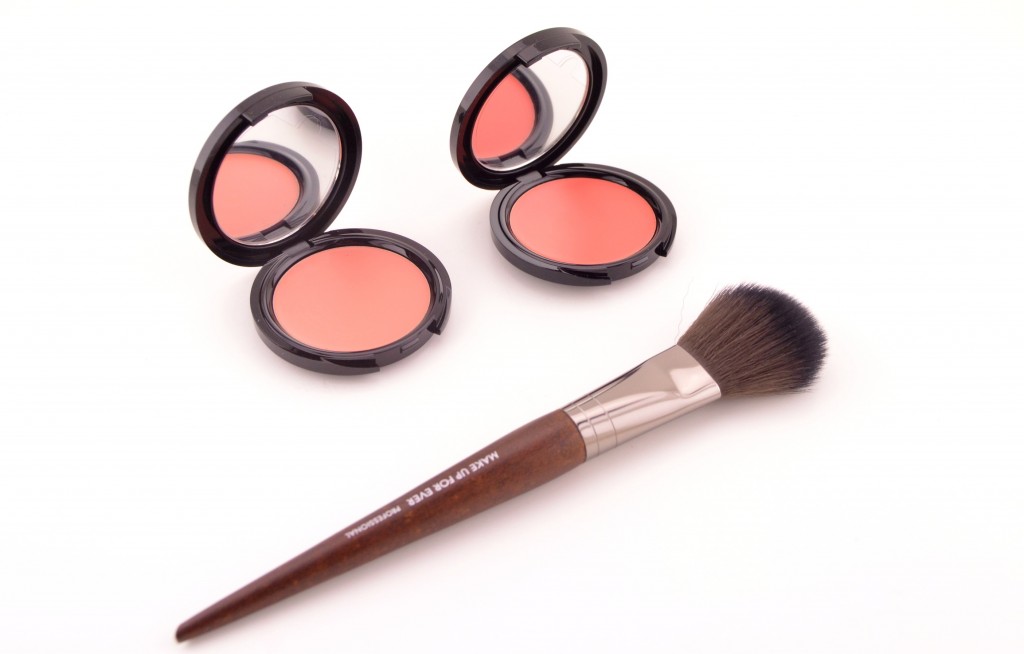 Make Up For Ever HD Blush in #225 is a light peachy pink that gives a natural flush to the cheeks.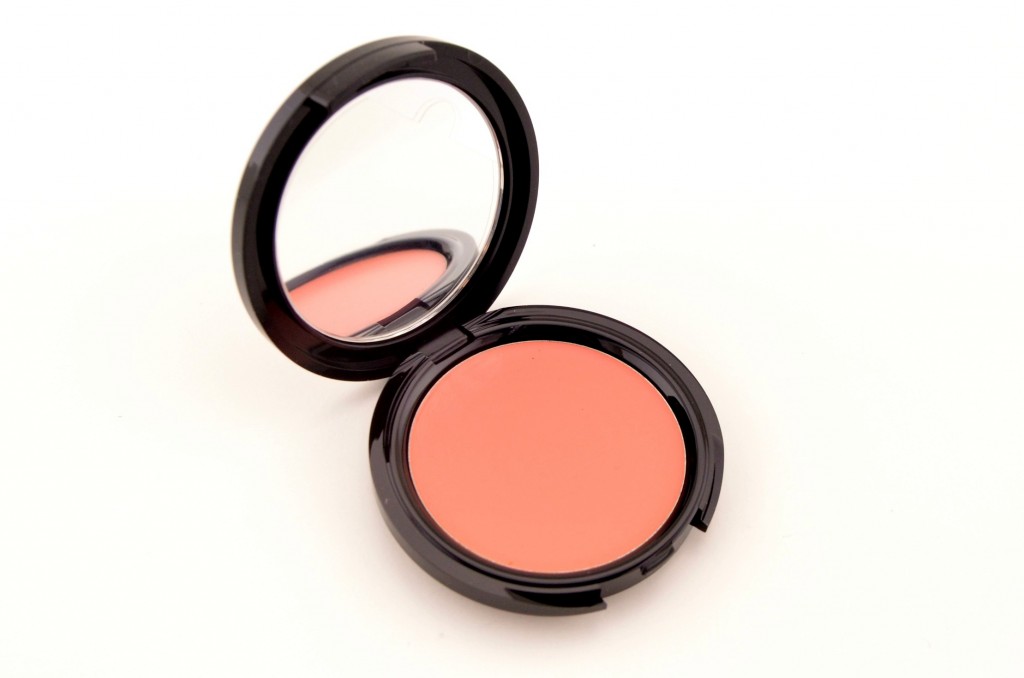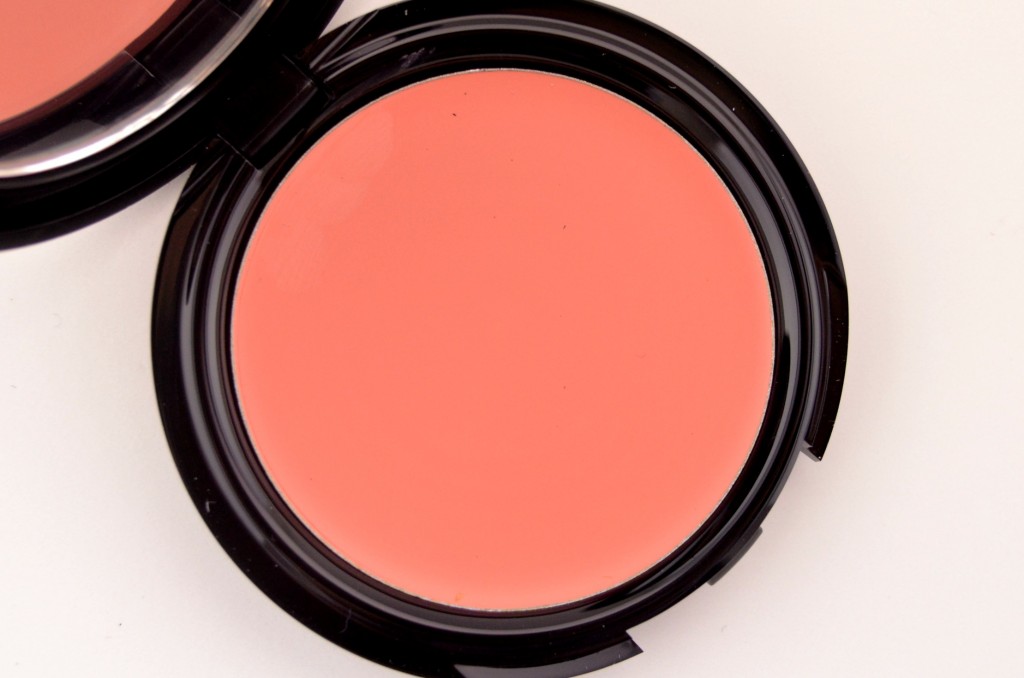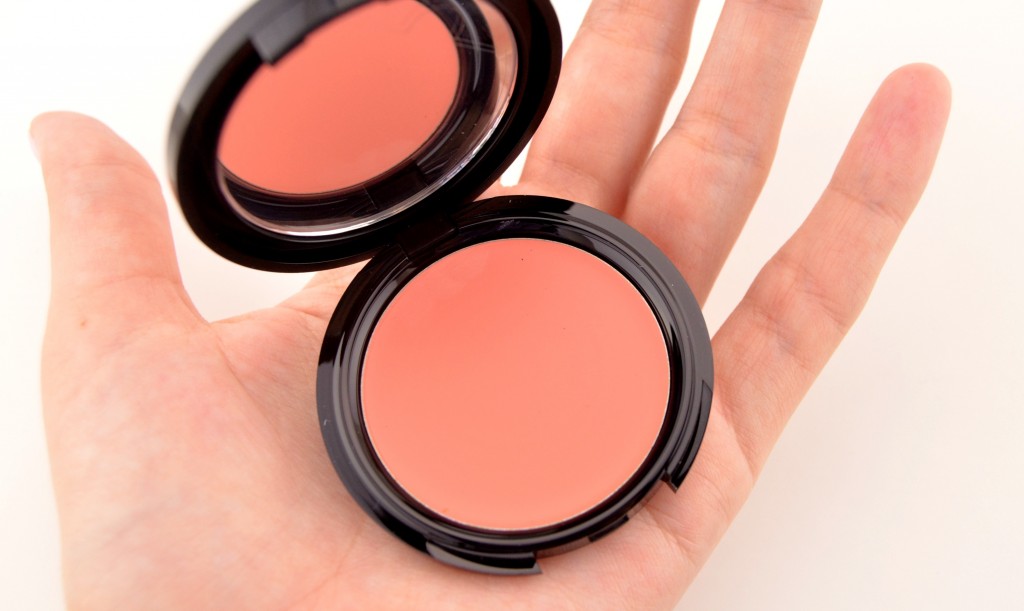 Make Up For Ever HD Blush in #410 is a universal shade that looks amazing on everyone. It's a rich and beautiful coral-orange shade that has a satin finish with warm undertones to it.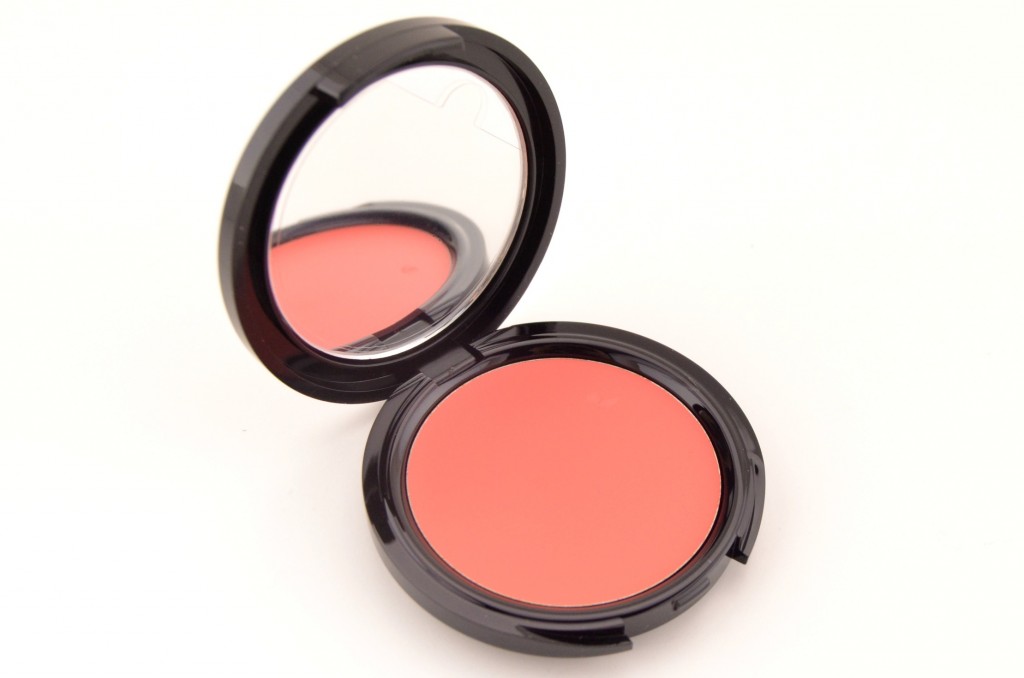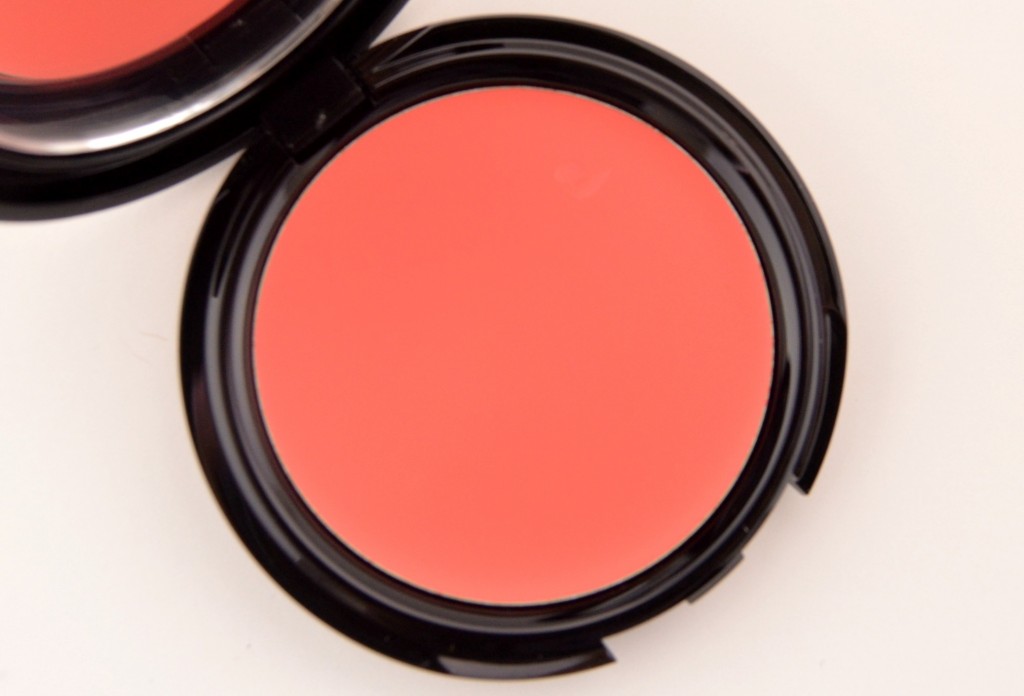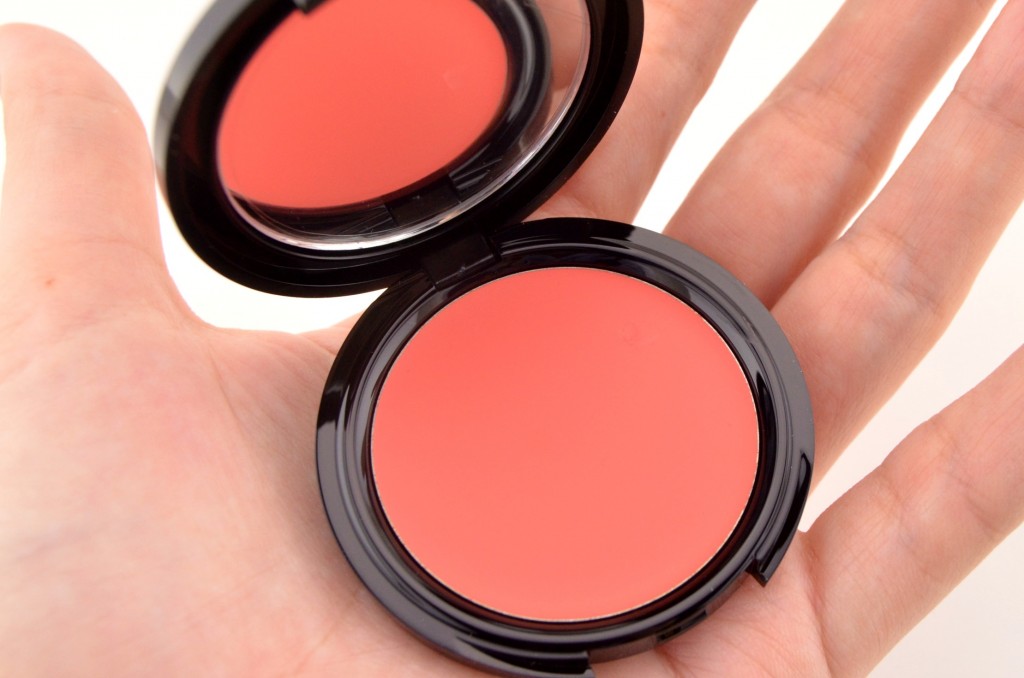 Make Up For Ever HD Blush in #225 and #410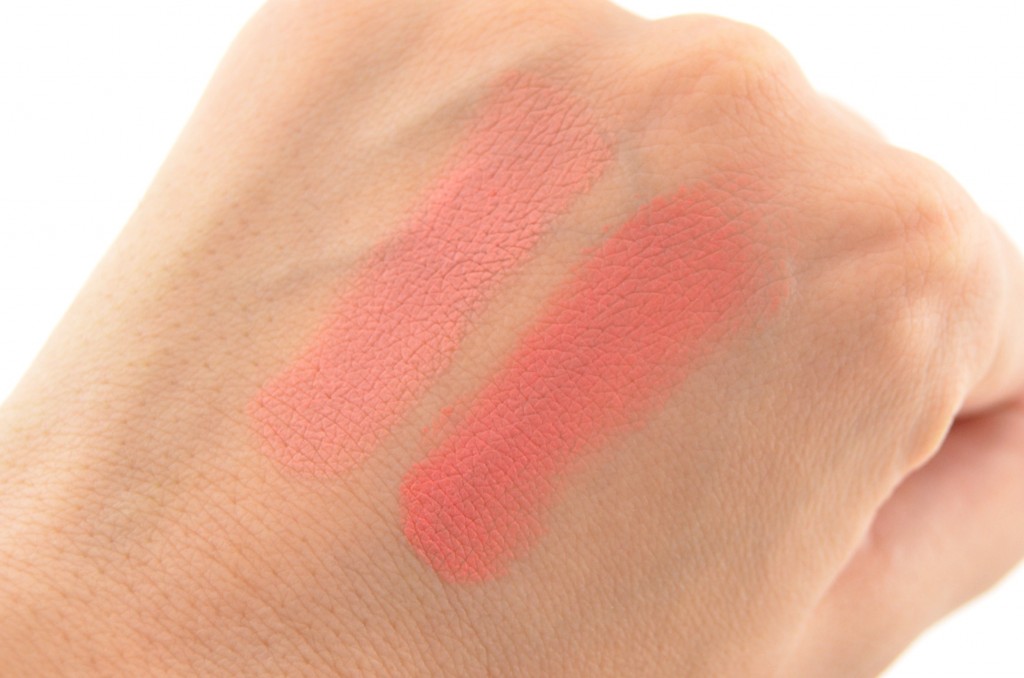 You might also want to think about picking up Make Up For Ever Artisan Brush #156 Flat Round Blush Brush to apply your new blush with. It's a flat, fluffy blush brush with a dome, round edge that isn't too dense, but has enough fibers to really pick up the product. It's made from synthetic fibers to mimic the silky softness of natural hair, has wavy fibers so it can be used with both loose and compact powders and feature a sturdy wooden handle. It's super soft and feels amazing on my skin. It's so versatile, the size, the shape, everything about it makes for the perfect blush application. It retails for $43.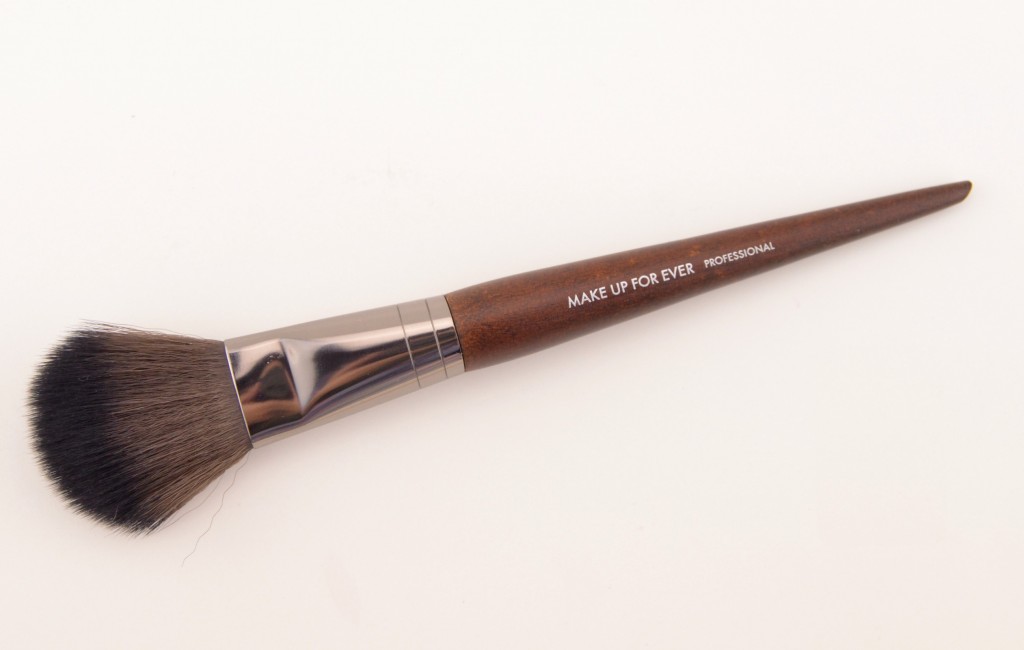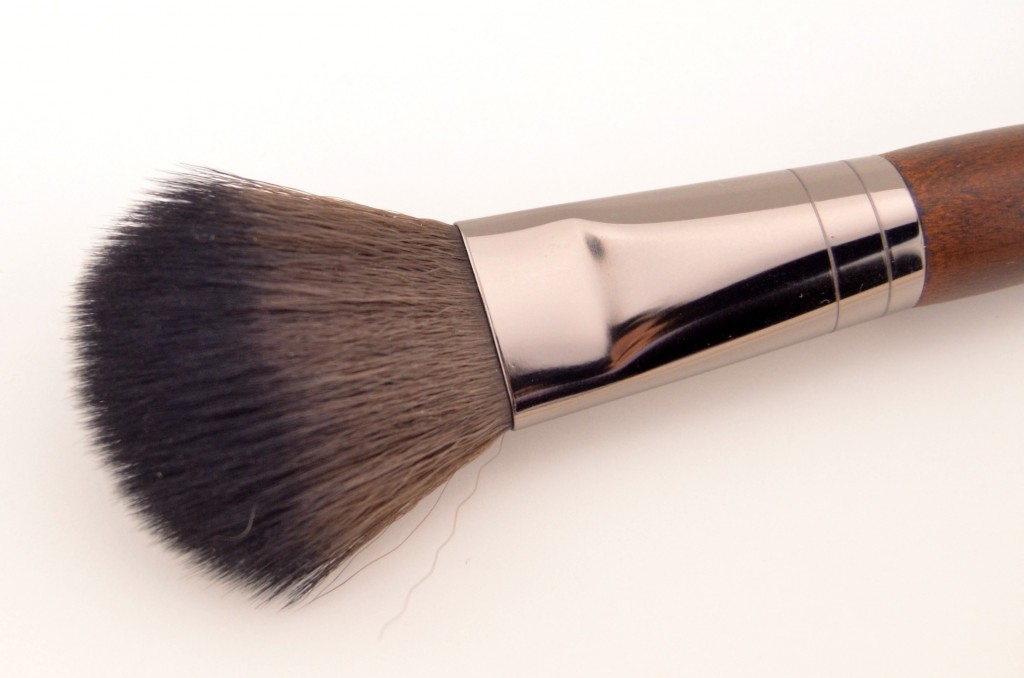 I was also taught which application technique I should be using to best suit my face shape by top MUFA makeup artist and now you too can achieve the perfect look for your face shape by following these directions below.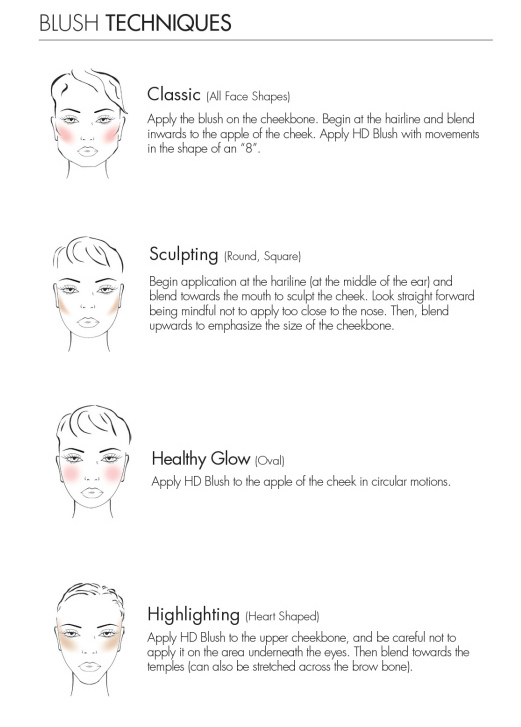 Everyone at the event also had the chance to get their caricature done, if you look closely at mine, I think my artist had something else in mind when drawing mine, besides just my face hehe.