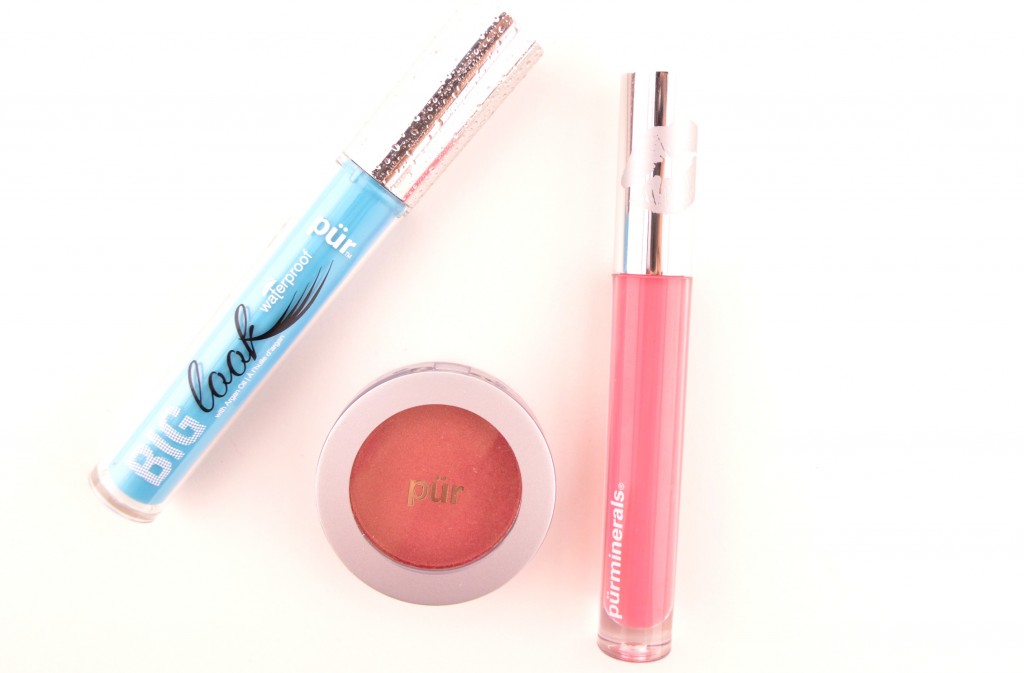 Wine inspiration

As much as I love shopping at my local Sephora, nothing gets me more excited than new launches at Shoppers Drug Mart. Pür Minerals combines the finest in technology, with the finest in nature, to produce high-quality, mineral-based colour cosmetics. This season Shoppers has an exclusive Pür Minerals Spring And Summer 2014 Collection that draws inspiration from the vineyards, in not only its colour selection, but with its anti-aging wine benefits too.
Pür Minerals Chateau Kisses Plumping Lip Gloss features a new formula with brand new packaging, in 8 new shades. It's formulated with age-defying grape seed extract that helps to reverse the visible signs of early aging, like lip lines and wrinkles. It also targets and protects against free radicals that can be extremely damaging to the lip with its antioxidant properties. It helps to protect, nourish and hydrated dry lips and increase cell renewal for smoother, softer, younger looking lips. Its unique plumping recipe helps to increase volume, while enhancing the shape and colour, for fuller, firmer, healthier looking lips.
Pür Minerals Chateau Kisses Plumping Lip Gloss comes in a cylindrical, clear tube so you're able to see the shade within. It reminds me a lot of the Mac Cremesheen Lipglass packaging, but with a silver, mirrored lid instead of the black. Love the detail of the silver embossed lip print on the lid. It comes with a standard doe-foot applicator for easy application and has an almost gel-like texture with a glossy finish. It's fairly pigmented and, although not completely opaque, the colour payoff is quite nice. Its lightweight formula doesn't feel sticky or tacky and provides hours of dewy colour. It wears for upwards of 4 hours and doesn't feather or bleed into fine lines. Its luxurious, hydrating, slightly plumping texture adds depth to the lips without that annoying stinging sensation. It smells like vanilla cupcakes and gives a smoother, softer, fullness to the lips. It retails for $21.
Pür Minerals Chateau Kisses Plumping Lip Gloss in Lovestruck

Pür Minerals Chateau Cheek Blush also features a new formula and new packaging in 4 no-mess pressed powders and 2 velvety cream shades. Its unique age defying, pressed mineral formula is designed with anti-aging benefits from exclusive Bordeaux's famed wine. As you highlight your natural features, your skin will drink in these key ingredients to help soften the looks of fine lines. It also helps to brighten the skin's overall appearance and blur dark spots and uneven skin tone. It keeps skin hydrated, protects and nourishes the skin for a healthier, softer, natural looking, glowy finish.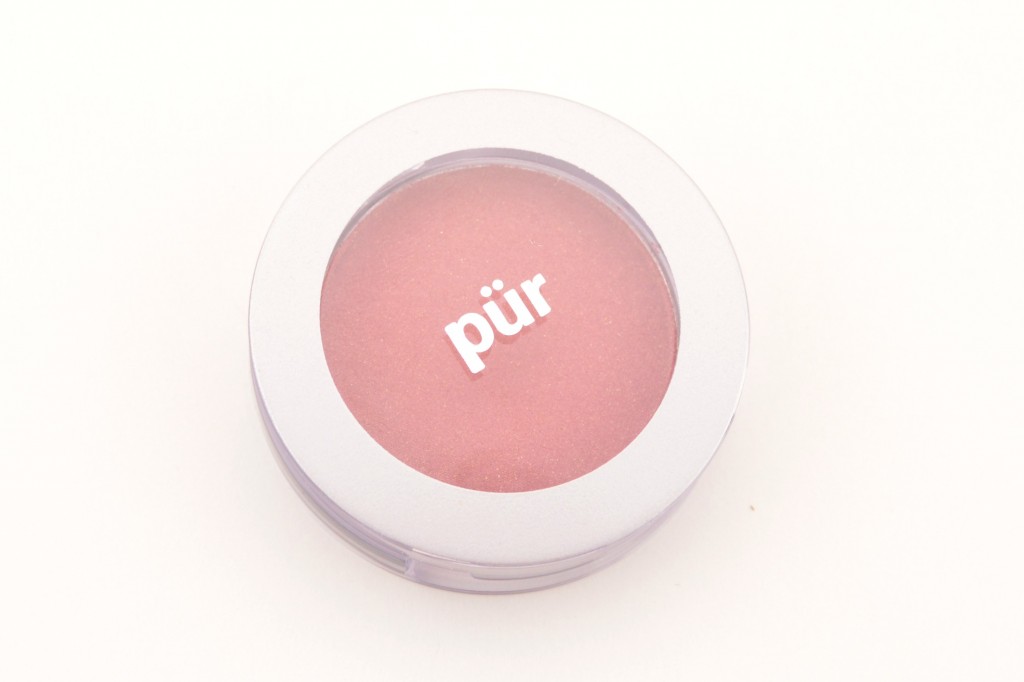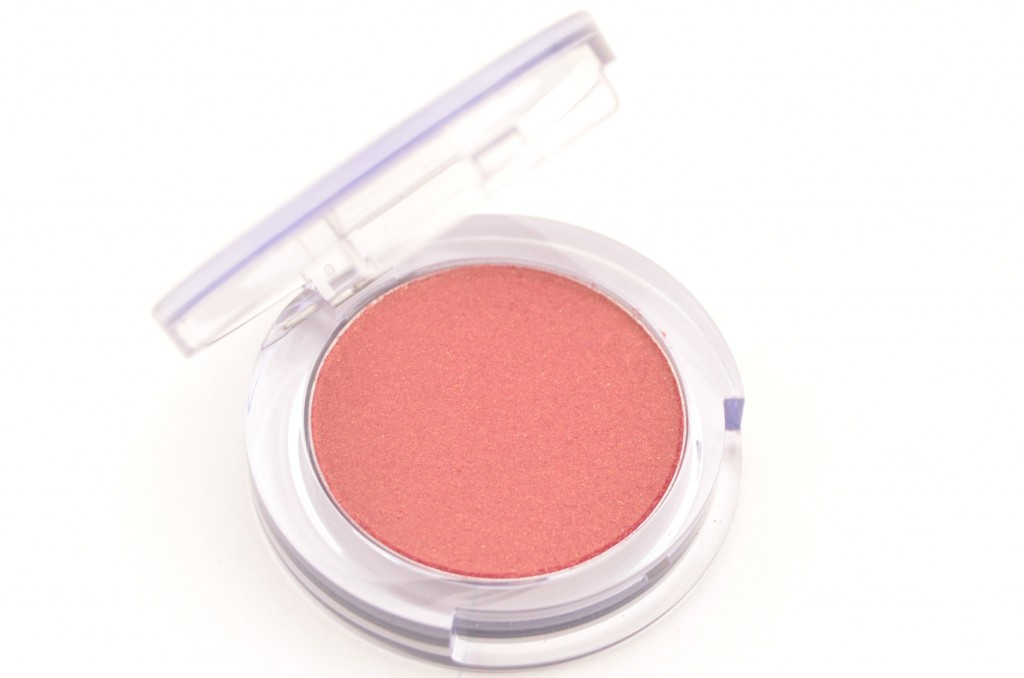 Pür Minerals Chateau Cheek Blush comes in a round, clear, acrylic compact with flip lid and has a mica powder, oil-based, drier texture. It glides onto the skin smoothly for even application and blends out beautifully for a soft, romantic effect. It's highly pigmented, truly opaque in a few easy swipes and is extremely buildable. If you're heavy handed, because at first as it provides pretty intense colour payoff, but you can easily sheer it out for a more natural look. It has a soft, radiant finish with just a hint of sparkle that's perfect for both day and night. It's completely weightless and wears for a solid 8 hours without fading or settling into fine lines. It gives a naturally second skin finish to the cheeks. It retails for $24.50.
Pür Minerals Chateau Cheek Blush in Sassy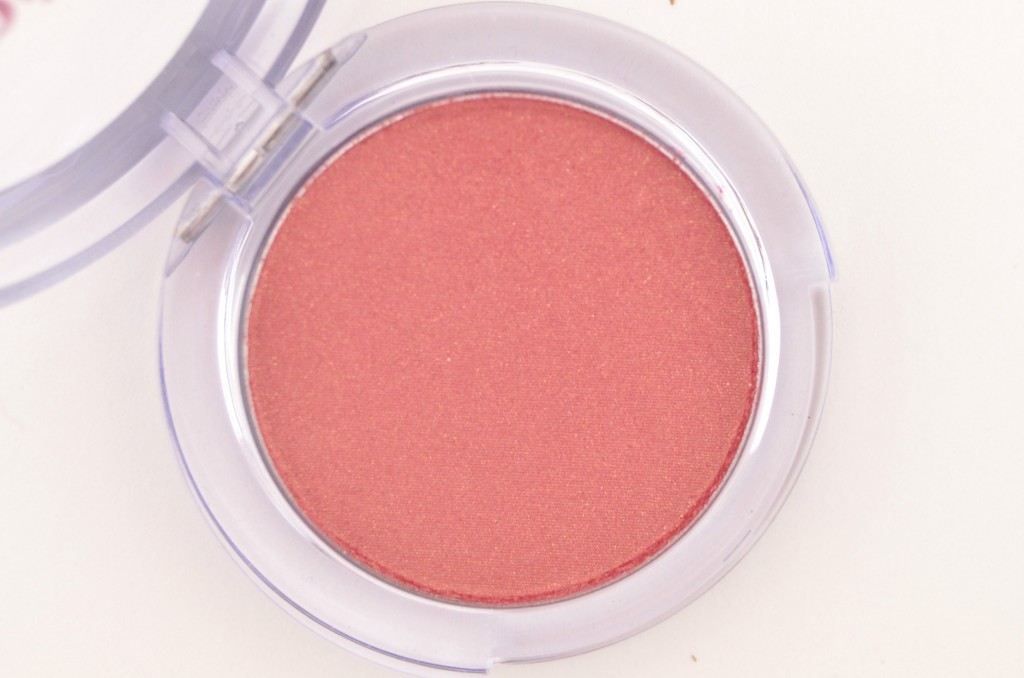 Pür Minerals Limited Edition Waterproof Big Look Mascara is made with argan oil that's loaded with lash-loving omega fatty acids, vitamin E and antioxidants that helps hydrate and protect lashes from visible damage and moisture loss. This waterproof mascara evenly coats every lash with an extreme water resistant formula that will withstand the rain, humidity, or anything else the summer with throw at you.
Pür Minerals Limited Edition Waterproof Big Look Mascara comes in a beautiful aqua marine bottle with an exclusive clump resistant wand that also prevents excess product from building up on the brush. The bristle wand is extremely flexible, allowing the product to get deep down into the root of each lash, even those pesky inside corner ones. It gives a natural, no-mess, bold look in a few easy swipes. It has a wet, silky and smooth formula that doesn't leave your lashes stiff or crunchy. It takes about a minute to dry, so just be careful when applying the rest of your makeup. It adds both volume and length to each lash that's extremely buildable for more dramatic lashes. Because the bristles are so close together, it can get a little clumpy and doesn't separate the lashes that well, but it's perfect for creating that soft and fluttery, butterfly effect. Thanks to its waterproof formula it doesn't flake, smudge or budge the entire day, but it does take a good eye makeup remover to remove it at the end of the day. It retails for $23.
 If you like this Pür Minerals Spring And Summer 2014 Collection Review, you might also enjoy Make Up For Ever HD Blush and Lancôme Hypnôse Doll Lashes