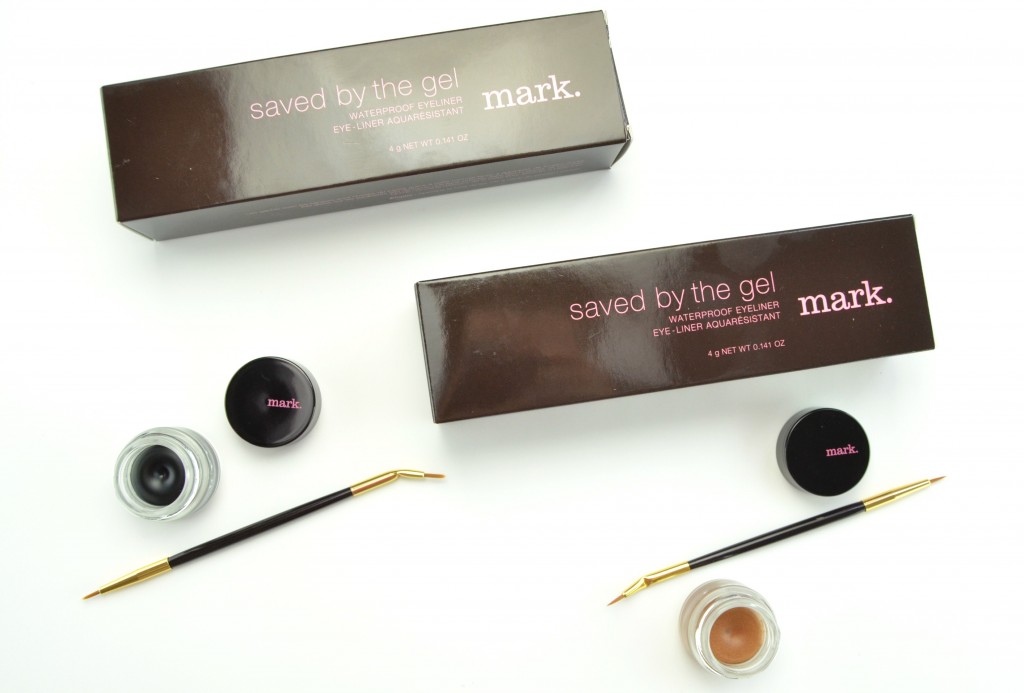 No more smudging
mark. Saved By the Gel Waterproof Eye Liner comes in a glass pot with screw-on lid, along with a duo-ended small flat liner brush. It has a creamy, gel-like texture that's smooth, easy to apply and is extremely pigmented. Its long-wearing formula glides over the lid effortlessly creating a precise line without pulling or skipping. It dries fairly quickly, not immediately, but within about 30 seconds.
Applying mark. Saved By the Gel Waterproof Eye Liner does takes some practice, but is a lot easier than applying a liquid liner. The duo-brush does help to achieve both thin and thick lines, but if you're having a hard time keeping your hands steady, try stabilizing your hands by resting your elbow on your desk/ work station. It's best to look up to see how close your eyeliner is to the lash line, before you start applying. You want to try and get the eyeliner as close to your nature lash line and in between your lashes as possible, before creating a solid, crisp, straight line.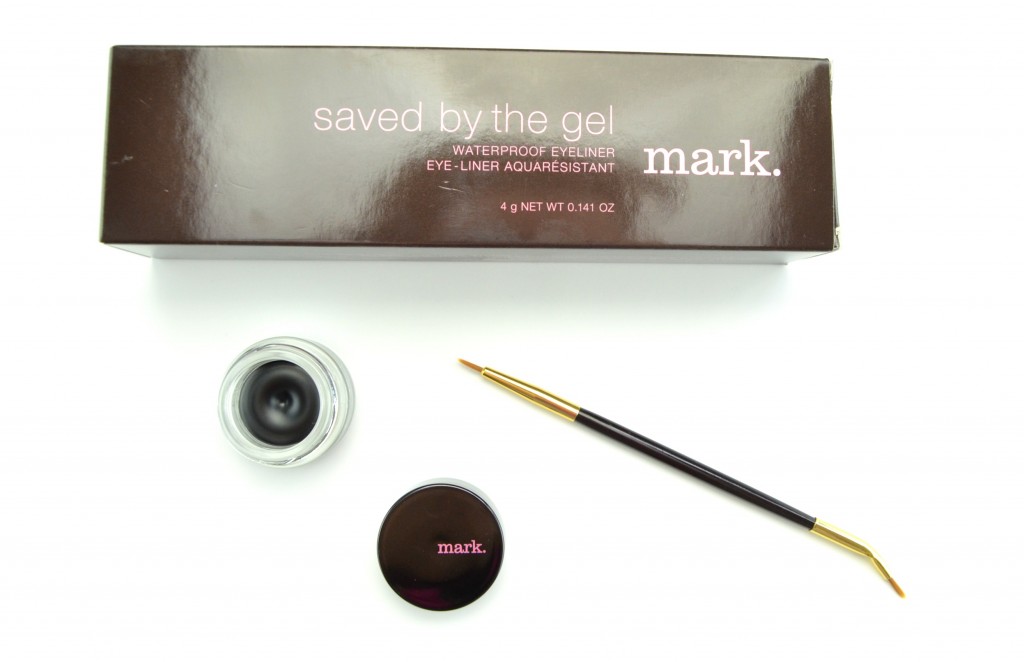 Of course, mark. Saved By the Gel Waterproof Eye Liner requires a brush to apply it, but for those that don't' have one, Avon included it for you. Smart marketing, cause for those that want to experiment with gel liners, may not have a brush to go along with it. Although I love the idea that it comes with a duo-ended brush, I still prefer a very thin, pointed brush. I love how opaque and pigmented it is and that I can achieve intense colour payoff in a single stroke, without the need of going back over it to darker the line. It glides over the lid without pulling or tugging and it doesn't smudge or budge the entire day. I really couldn't believe how long it lasted, I mean the entire day and night, and will take a fairly good makeup remover to remove it. It comes in 3 shades, Gold Star, Blackboard and Brownie Points for $12.
mark. Saved By the Gel Waterproof Eye Liner in Gold Star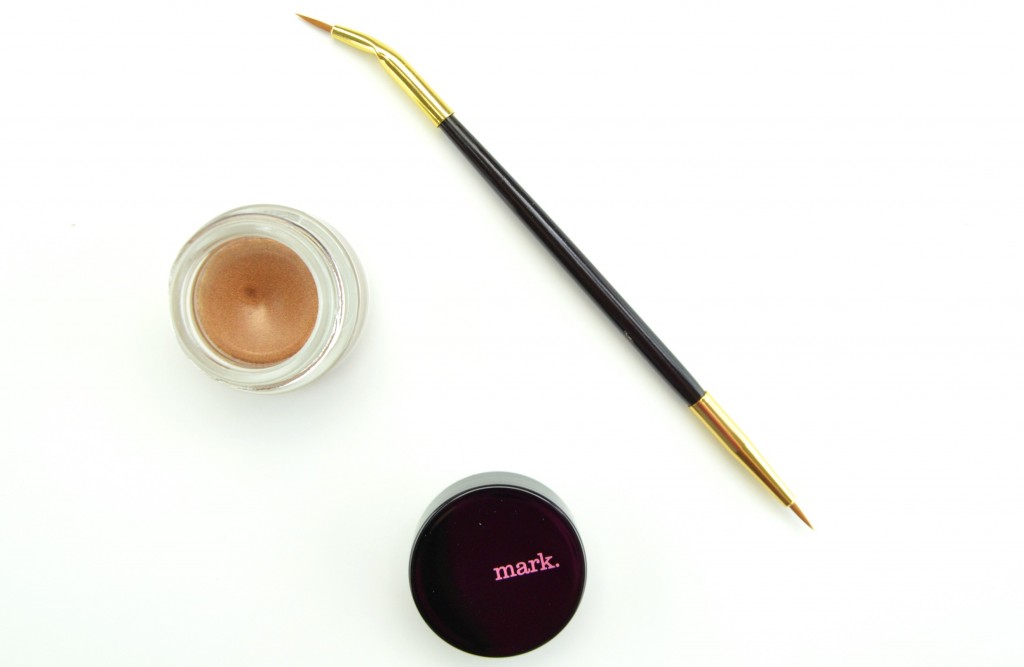 mark. Saved By the Gel Waterproof Eye Liner in Blackboard