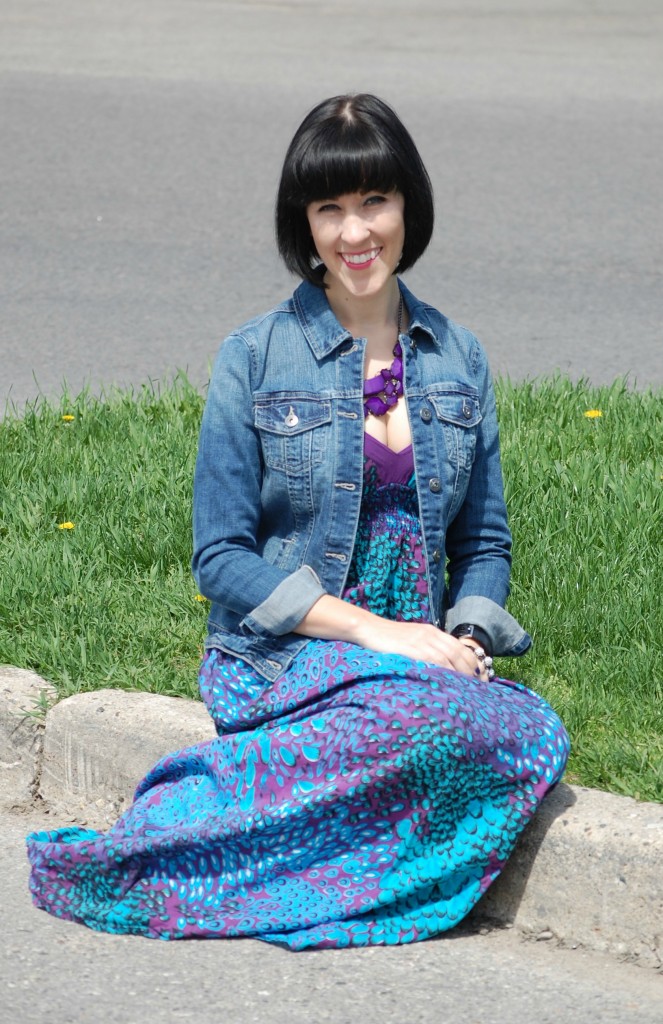 This is my one and only maxi dress, and to tell you the truth I've not a huge fan of it on me. I love the cut, the colours, the print, the fabric of this maxi dress but every time (this is my third) I always end up feeling frumpy.

It was one of those lazy Sundays when I didn't want to leave the house, but had to, I wanted to be super comfy so I just through on this maxi. I do love that it's a V-neck which means I automatically look a little taller and the V-neck also helps to attract the eyes and make it go up and down creating a streamlined silhouette, but I think because I was wearing flats and not heels, I just felt shorter?
I added the denim jacket to help define my waist a little, add a pop of colour (to pick up on the dress) in a necklace and off I went. Although not my favourite look, I was comfy, at least 5 or 6 people stopped me to say how much they liked the dress and how cute I looked, maybe is wasn't that bad?
Dress- Smart Set- $50– June 2011
Watch- Guess- $199
Necklace- Joe Fresh- $7- Dec 2012
Bracelet- Cocoa Jewelry
Shoes- Spring- $30- June 2012