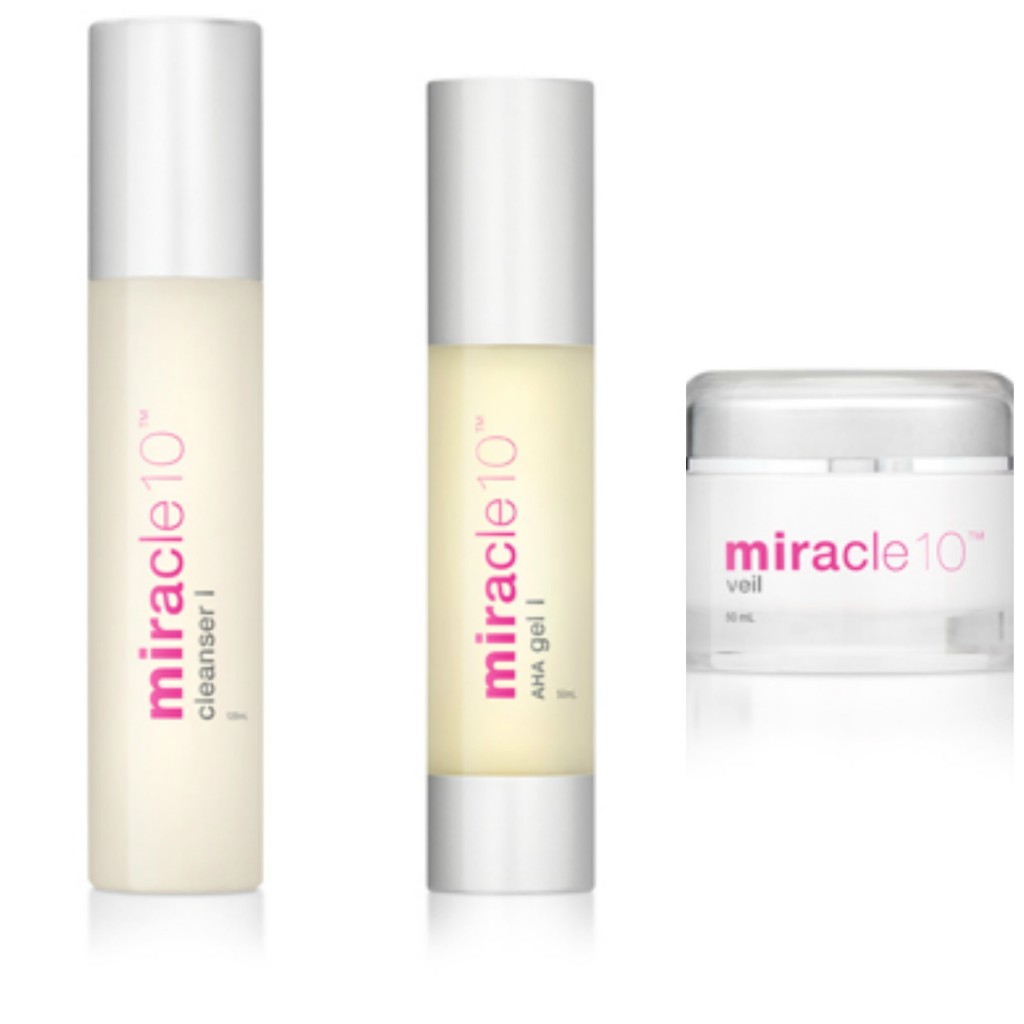 6 weeks ago Alicia and I had the honors of checking out Plastic Surgery Clinic/Miracle 10 Boutique in Toronto and each had our very own skin analysis done for our skin. We got asked a series of questions to find out our skin type and concerns so that they could provide us with the best possible products to address those issues. Miracle 10 has a full line of skin-care products created by Frank Lista of Toronto's Plastic Surgery Clinic Inc., and Miracle 10 is designed to actively combat signs of aging, including fine lines, dullness and hyperpigmentation as well as acne. In 10 hours, you'll see noticeable results in smoothness and clarity; in 10 days, visible improvements in discoloration and dullness and in 10 weeks, diminished wrinkles and pores.

My main concerns are uneven skin tone and hyper-pigmentation due to sun exposure in my early 20's. I also suffer from dry/ dull skin, want to prevent as many wrinkles as I can (like most women) and for some weird reason am now suffering from acne. They had a hard time coming up with a daily facial plan for me as I suffer from acne yet have dry skin, not a normal combination; usually people with acne suffer from oily skin, not this girl, my skin is usually pretty dry, yet I have breakouts.

I was sent home with a 3 step Miracle 10 skincare system to review and the first item on the list, and maybe the most important step, is the Miracle 10 Cleanser 1. We all know it's essential to remove everyday dirt, buildup and makeup from the skin and with this calming, moisturizing, PH corrector cleanser with hydrating botanicals & extracts containing Aloe, Vitamins C and E is gentle enough for even the most sensitive skin. A little goes a long way with this cleanser; I only need one pump to cleanse my full face and neck. I add a little water to the palm of my hand, one pump of the cleanser and then massage into my skin for about a minute before rinsing with lukewarm water. It leaves my skin feeling incredibly clean and rejuvenated. After only about 2 weeks on the program I could already feel smooth, softer more supple skin and by the 4th week I had glowing, more refreshed skin than I've had in a long time.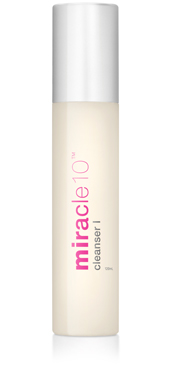 Next up I just use my regular every day toner, but Miracle 10 does recommend using their Miracle 10 toner or solution to exfoliate with, as it goes hand in hand with the rest of their products. I do wish I had their solution to use as my second step, as I feel sometimes my toner was interfering with my system?
After the toner I apply Miracle 10 AHA Gel, which acts as an advanced exfoliator to enhance cell renewal and promote collagen synthesis, reducing the appearance of fine lines. Its main ingredients are Glycolic Acid 8% which helps to exfoliate dead skin cells to reveal brighter skin, Salicylic Acid which is used in acne treatments and finally Grape seed extract which is an anti-irritant and anti-oxidant. The smell kind of bothered me at first, smelt like skunk, but after I applied my moisturizer the smell instantly went away. I apply one pump to clean, dry skin in the evening before bed and it absorbs right away. They say you might have a slight stinging feeling to the skin and this is normal, but this never happened to me? The AHA gel helped with my dehydrated skin, as well as helped to brighten my overall skin's appearance. After only two weeks of using this gel, my dry, winter-ravaged skin was moisturized and visibly smoother. It gives me hydration that lasts all day, with or without makeup, while providing me with a natural glow that never turns shiny or greasy. I do believe because of the salicylic acid it is also helping with my breakouts, finally clearer skin coming my way.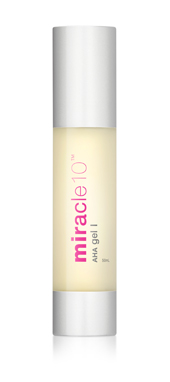 My last and final step is to moisturize with Miracle 10 Veil which is a light, soothing, antibacterial night cream with silicone barrier to help prevent moisture loss.  The silicone helps to lock in hydration, salicylic acid helps fight acne (goes hand in hand with the AHA gel) and allantoin which is known for its therapeutic properties. This moisturizer might be my favourite of the 3, it smells amazing, lightweight and it's super hydrating. Like the other 2 products you don't need very much, I just apply a small amount to my clean face after the AHA gel before I go to bed and when I wake up my skin is still super smooth and soft.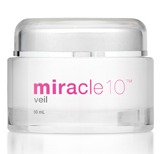 I am really impressed with this system, I think having all 5 recommended products (cleanser, solution, AHA  gel, veil and eye treatment) which you can find in their Deluxe Travel Collections for $169 would be more beneficial as it says to give it 10 weeks to see full results. I was given the trial size bottles to test out, which lasted me about 6 weeks and is very handy for someone that wants to test out the full line before committing to the full deluxe kit. Unfortunately I can't give you my opinion on the 10 week challenge as I've only been using it for 6, but I know my skin would only get better with more use.

Let's take a peak inside Plastic Surgery Clinic/Miracle 10 Boutique