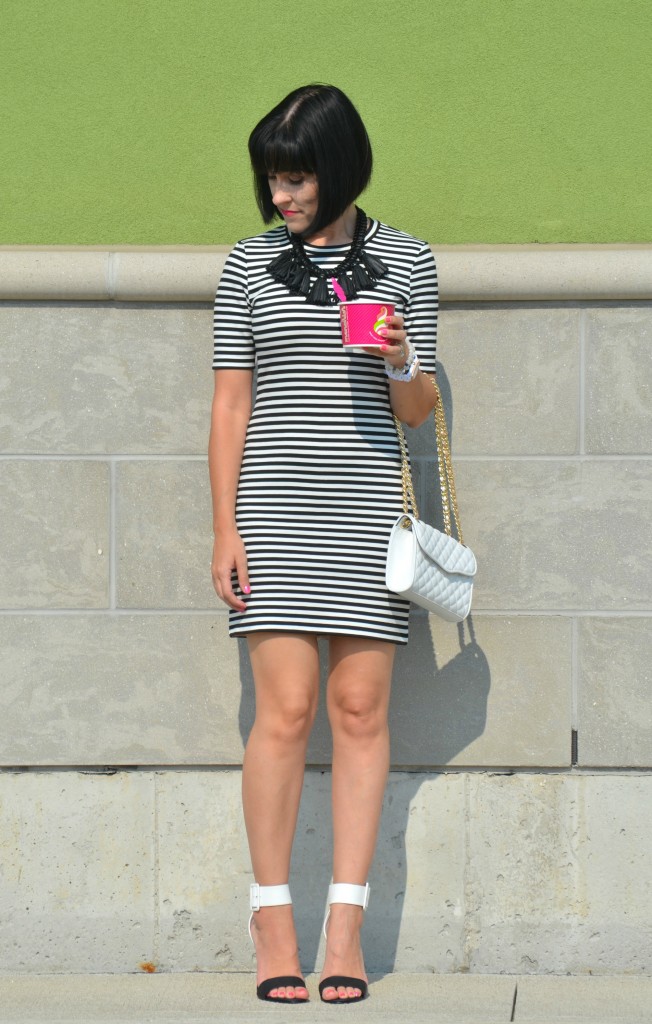 New Oreo Cookie Flavour
Have you been following me on SnapChat (CanFashionista), if you have, you would have seen my snaps about my first Oreo Cookie flavour experience at Menchie's Frozen Yogurt yesterday? I'm happy to announce that I'm the newest Menchie's Brand Ambassador and I'll be sharing Menchie's My Way Creation all summer long.
I'm not going to lie, I was a little overwhelmed when I first walked into my closest Menchie's here in London (1041 Wellington Rd), but in a good way. So many flavours, over 150 in total, depending on the location, with just as many toppings. I must have stood there for at least 5 minutes, trying to pick between vanilla, minty chocolate and red velvet cupcake, I finally went with the brand new Oreo Cookie (which was absolutely amazing), with some fresh fruit, coconut, m&m's, Oreo crumbles, mini marshmallows, Reese Peanut Butter Cups and topped with whipped cream. I called it Oreoaholic.
Since Menchie's mission statement is "we make you smile" I want to help with that. I'm hosting a fun contest all summer long (until August 31st, 2015) on social media and offering one of my readers/ followers a Summer VIP Pass, which includes 7 complementary visits to any Menchie's location across Canada.
Entering is easy, head to your local Menchie's and design your own personal yogurt creation, snap a picture and share on either Facebook, Twitter or Instagram. Tag both myself and Menchie's with hashtag #MenchiesMyWay and don't forget to name your creation.
The winner will be selected based on presentation and name of creation.
My social media handles
Facebook: CanadainFashionista
Twitter: CanFashionista
Instagram: CanadianFashionista1
Menchie's media handles
Facebook: MyMenchies
Twitter: Menchies_ca
Instagram: Menchies_Canada