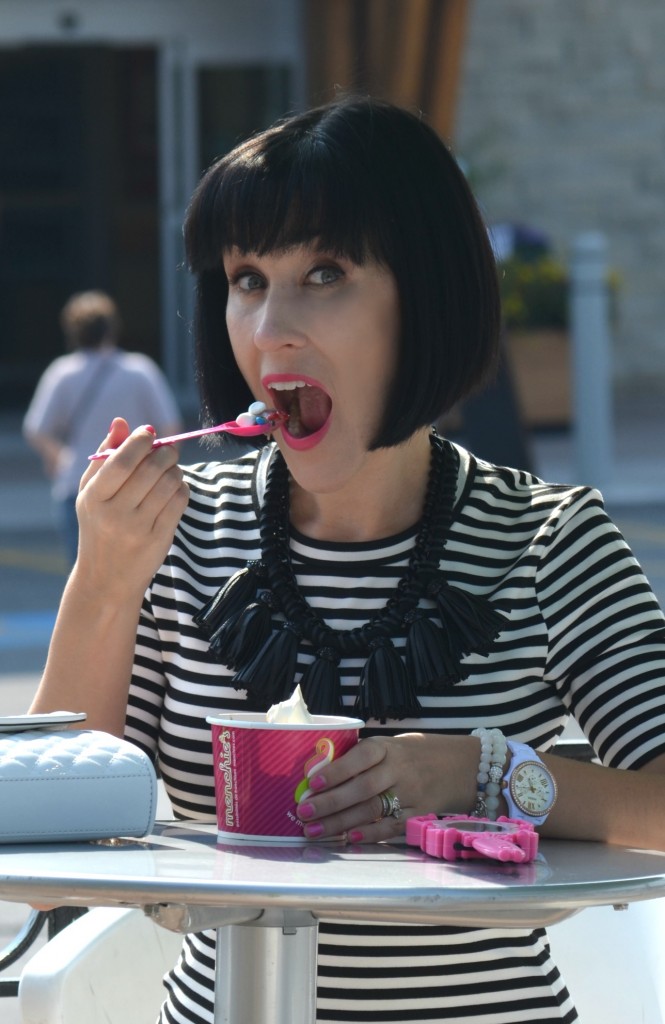 New Oreo Cookie Flavour
Did you catch today's fashion post? It' was all about my new partnership with Menchie's Canada. I'm their newest Brand Ambassador and have been sharing my Oreo Cookie experience all over social media. I'll be sharing Menchie's My Way Creation all summer long and giving you the chance to win a Menchie's Summer VIP Pass, which includes 7 complementary visits to any Menchie's location across Canada. Menchie's Contest couldn't be easier to enter, simple visit your local Menchie's store, design your own yogurt creation, snap a picture and share on social media. Tag both myself and Menchie's on either Facebook, Twitter or Instagram with hashtag #MenchiesMyWay and don't forget to name your creation.
Menchie's mission statement is "we make you smile" I want to help with that. You have until August 31st, 2015 to upload your photo and tag us. The winner will be selected based on presentation and name of creation.
My social media handles
Facebook: CanadainFashionista
Twitter: CanFashionista
Instagram: CanadianFashionista1
Menchie's media handles
Facebook: MyMenchies
Twitter: Menchies_ca
Instagram: Menchies_Canada

Thanks to everyone who took part in this fun Menchies Giveaway…. the winner is…… Sara Johnson