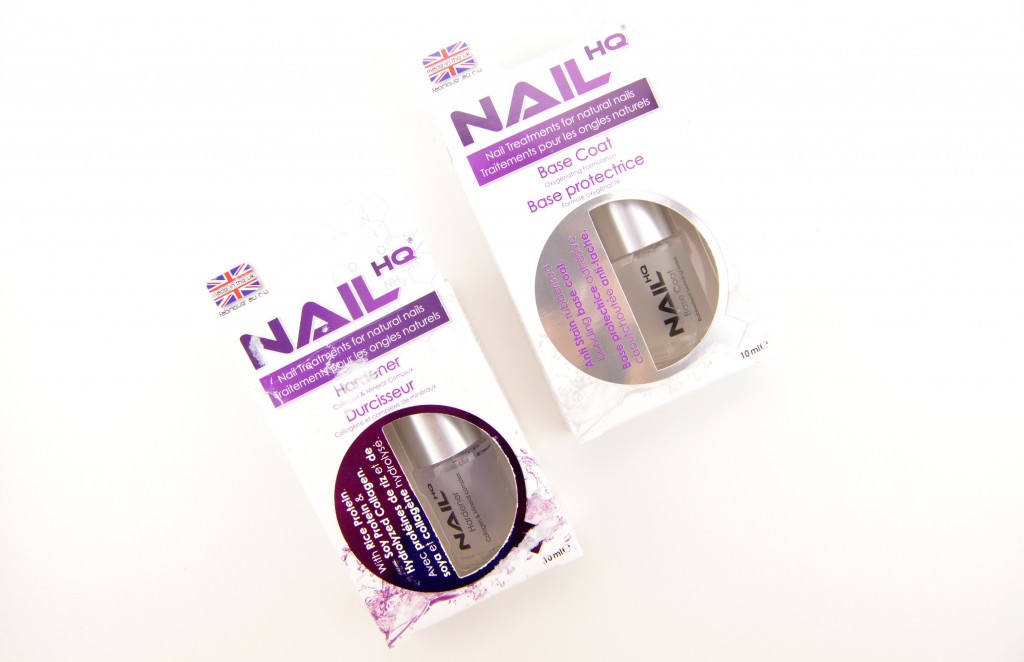 I've turned into quite the nail polish junkie these past few years, even though I can't paint my nails to save my life. Part of the reason why my nails look awful, is the fact they won't grow and my polish doesn't stay on for more than 1 to 2 days. I've tried hardeners in the past, use top and base coats on mostly every application, and nothing. Nail HQ is a brand new line from England that just hit Canadian shelves. It is a collection of 9 nail care treatments that focuses on using special ingredients and formulas to create stronger, and healthier nails.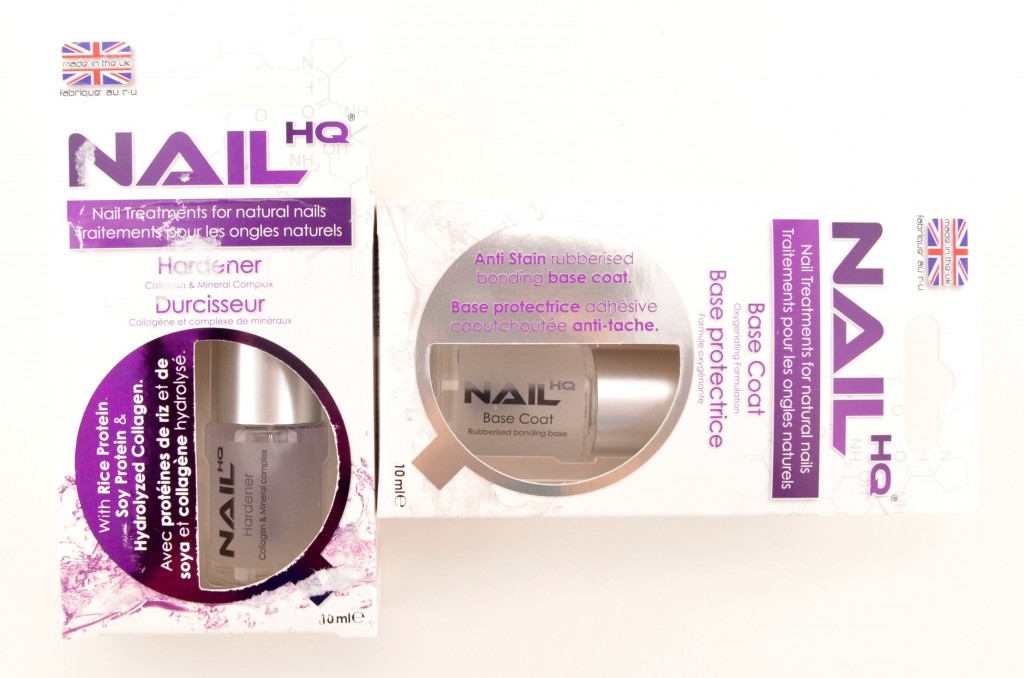 Nails need to be healthy and strong for any nail polish shade to look its best. Nail HQ Hardener is a specifically formulated nail treatment for thin and weak nails. It features a unique formula of rice protein, soy protein and hydrolyzed collagen that helps reinforce nails to become tougher and more bend resistant. Not only will it prevent future brittleness and splitting, but it will promote healthy nail growth over time. This treatment can be worn on its own or underneath your favourite nail polish selection of choice.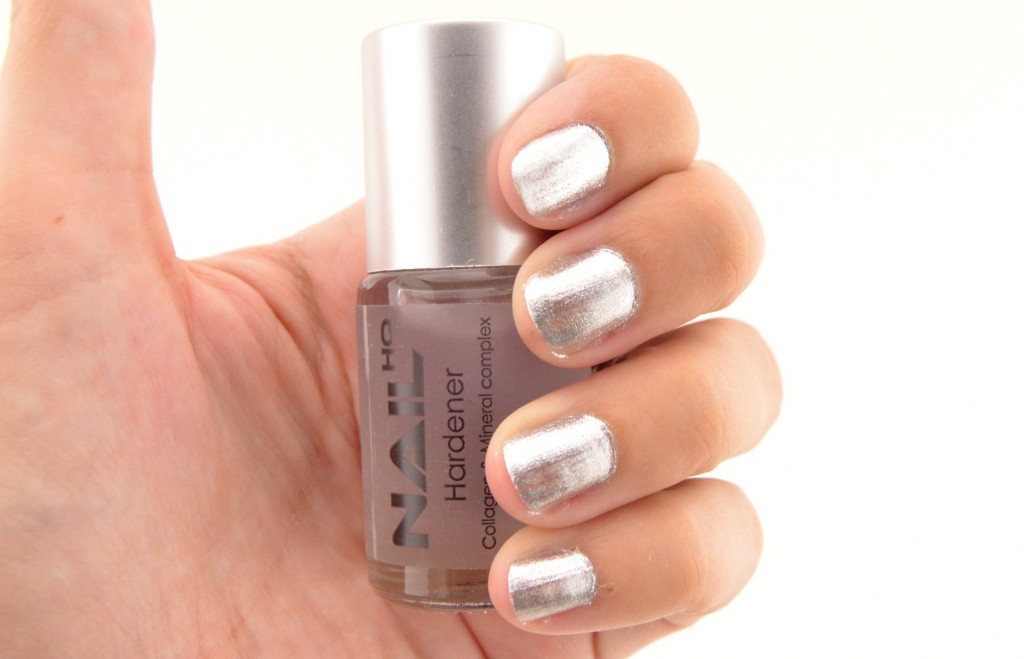 Nail HQ Hardener comes in large, glass nail polish style bottle with a clear, somewhat thicker texture to it. Thanks to its calcium formula, I can instantly feel it penetrate deep into the molecular of my nails, not only making it tougher by affecting the natural keratin in my nails, but it dries fairly quickly too. After only a few short weeks, my nails look longer and stronger with less splits and chips. It instantly hardens my nail-bed, but does have a tendency to chip off into little pieces within a day or two. I just continue to reapply every few days. I don't know how well it will stand up under a polish, it might make the polish chip faster? I've been trying to give my nails a break anyways these past few weeks, so no nail polish is okay with me. It retails for $9.99.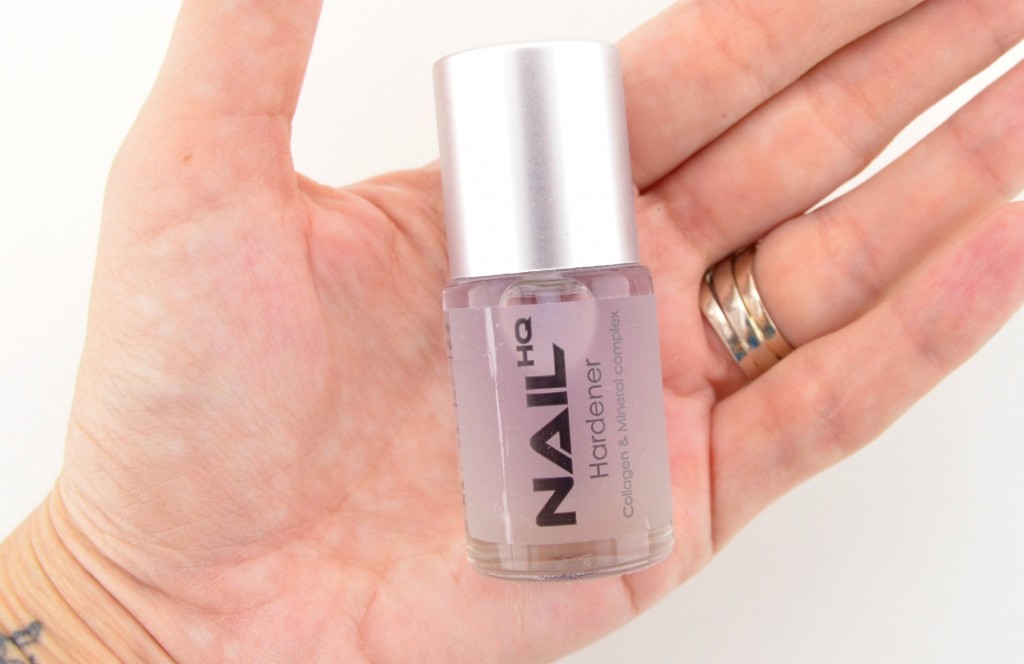 Any good manicure starts with a good base coat and the Nail HQ Base Coat features a unique rubberised bonding base that's formulated to help polish stick to the nail enamel. It preps the nail for optimum colour application and also creates a full-proof barrier that helps protect against high pigmented nail polish shades.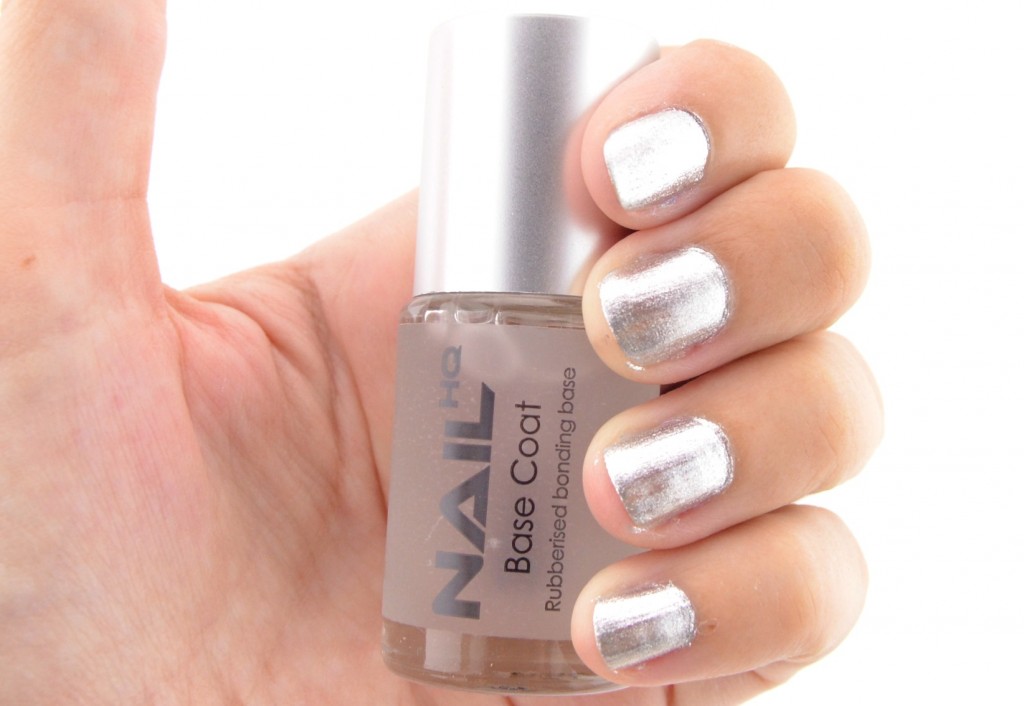 Nail HQ Base Coat also comes in the same large, glass nail polish bottle with the same thicker texture as the hardener. It applies easily to the nails, dries within minutes and provides a smooth surface for nail colour. My nail polish seems to glide over my nail-bed easier and it helps replenish moisture back into my dry, brittle. My nails already look healthier after only a few uses, with less breakage, splitting and peeling. On top of protecting my nails for stain and promoting healthier nail-bed, it gives a hint of shine to my nails, even when nail polish is applied over top. It retails for $7.99.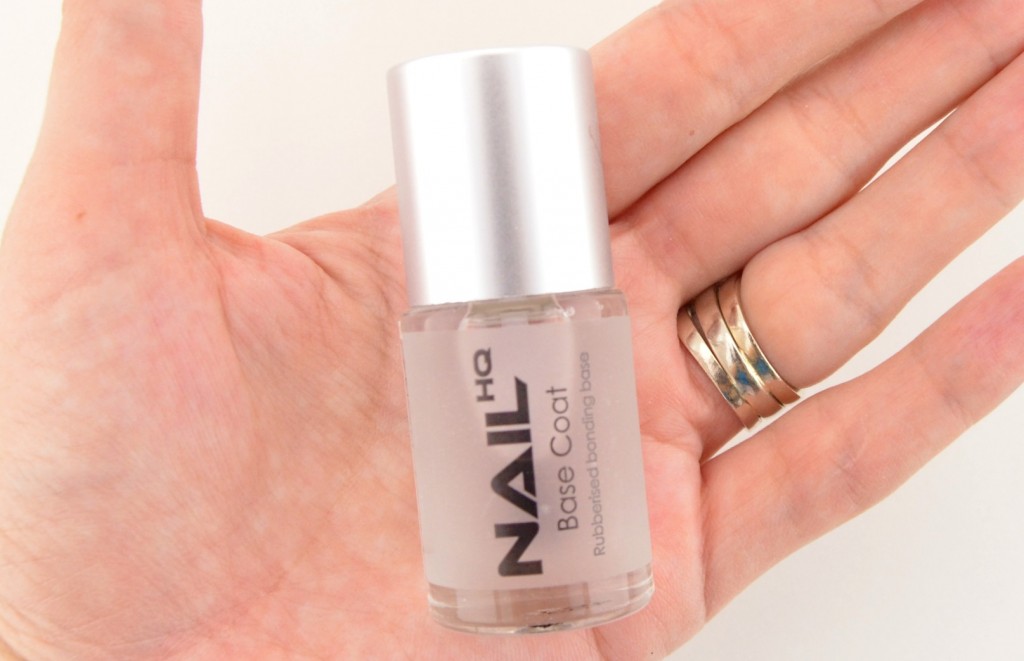 Also in the collection is a Gel Top Coat that helps to seal in colour and protect from chipping, Ridge Filler that helps to revitalise the nails, Strengthener that helps nails become stronger, Growth that helps provide moisture balance to prevent brittleness and breakage, Cuticle Oil that helps moisten and condition the nails and cuticle area, All in One that helps provide moisture, condition and strengthen and finally Protect And Repair that helps hydrate and condition nails, increasing flexibility.