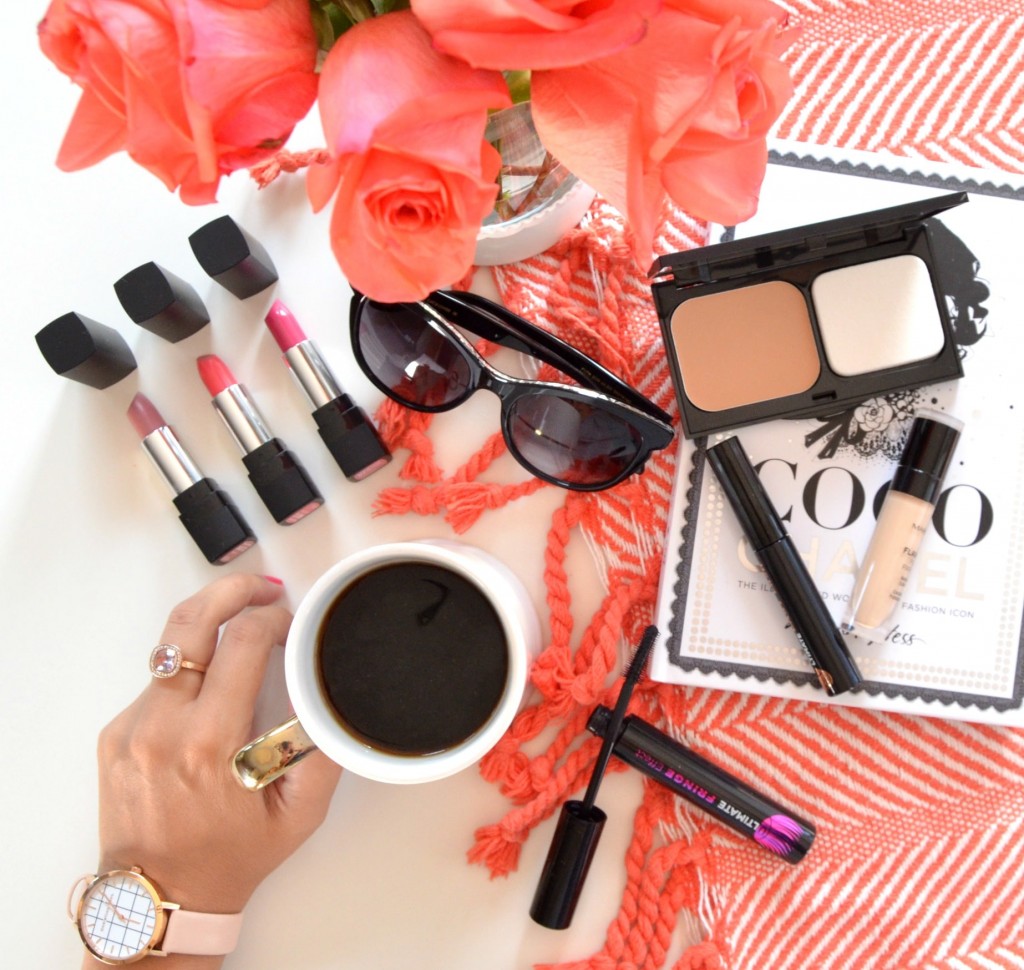 I don't know about you, but I don't even want to begin thinking about cooler weather. Sure, we may be in the middle of a heatwave, but I'll take the sweltering heat over snow any day. That being said, there's something about Fall makeup that gets me super excited. The new Marcelle Fall 2016 Lineup is filled with lightweight foundation, flawless concealers, essential pink lipsticks and volumizing and lengthening mascaras that I couldn't wait an other minute to feature on this fashion blog.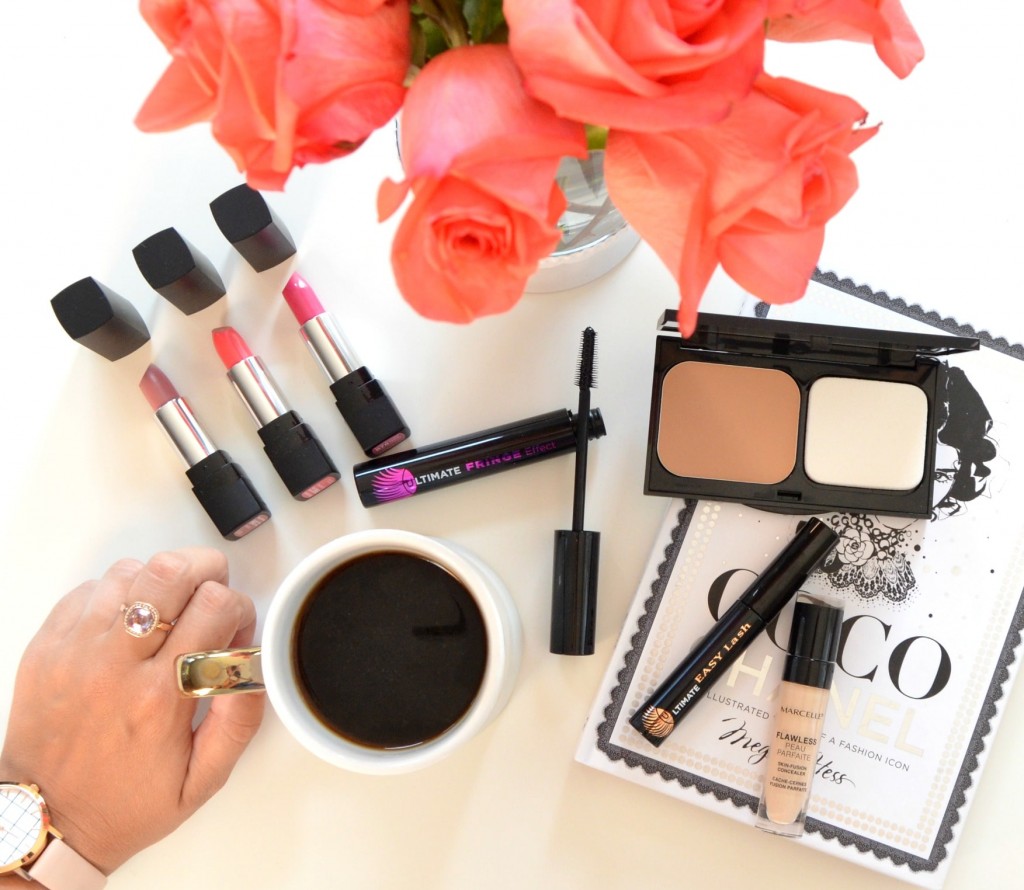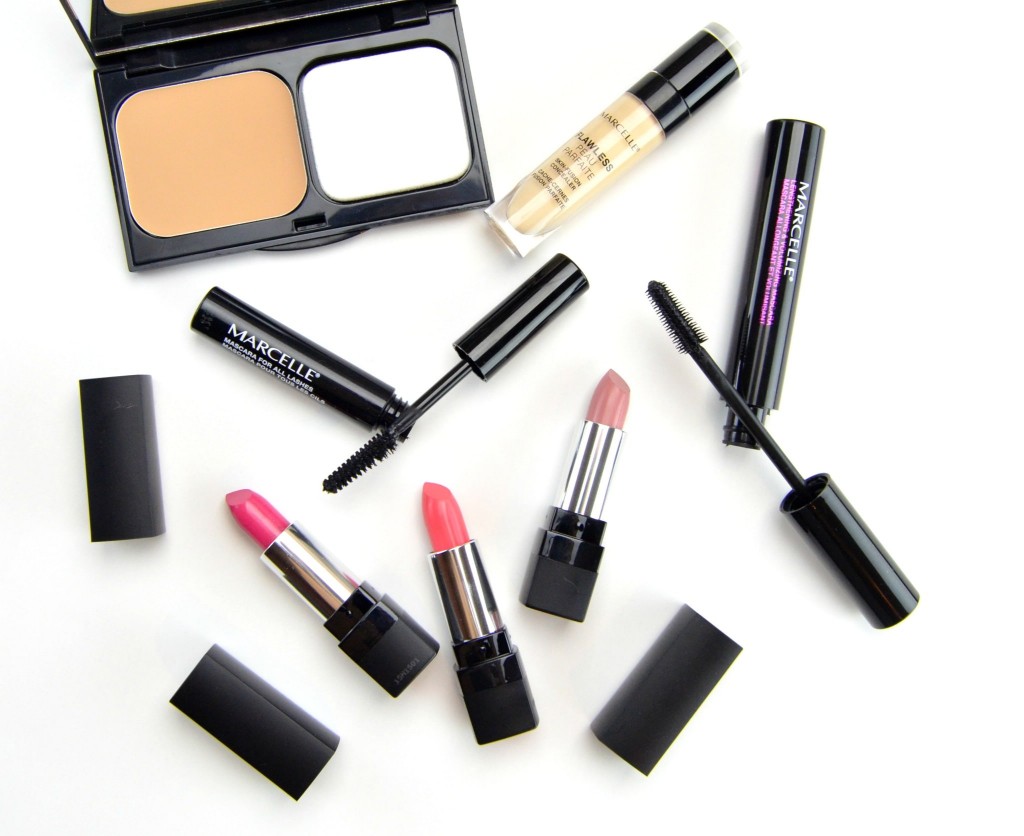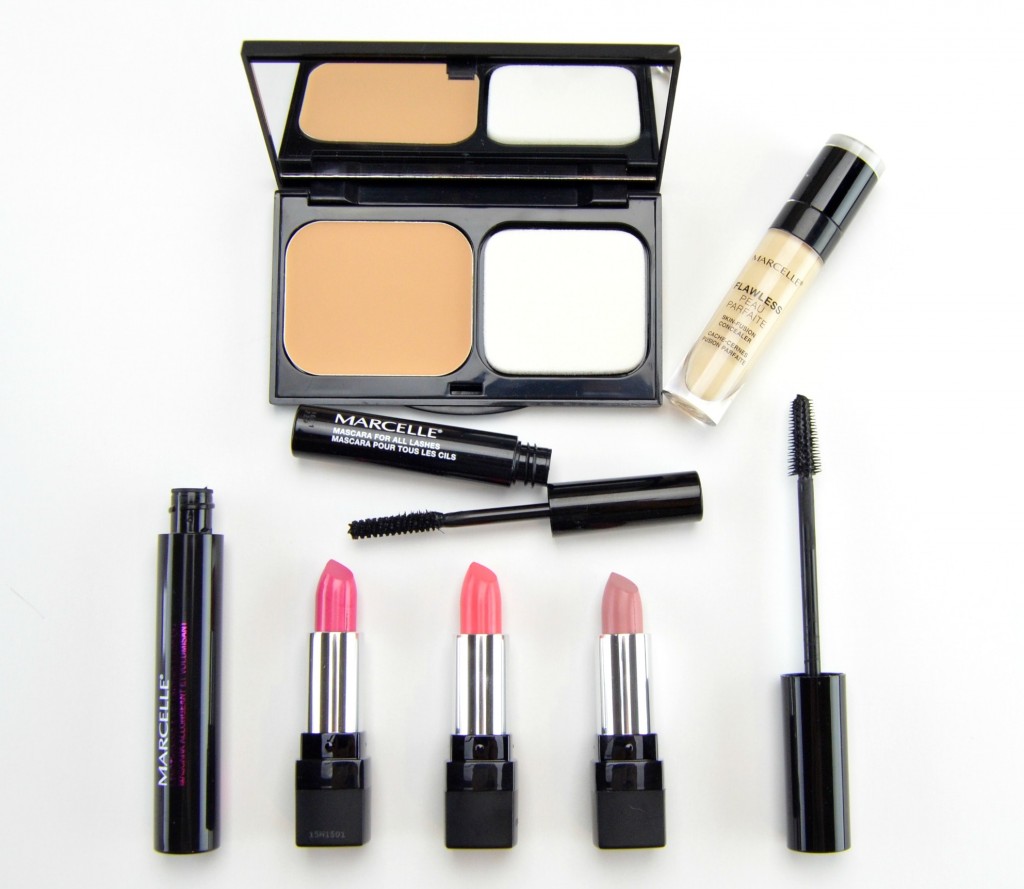 The new Marcelle Flawless Compact Foundation is the perfect foundation for touch-ups on the go and travelling. It comes in a sleek black compact that's divided into two compartments, left side holds the powder foundation, right side holds the sponge applicator for easy application, alongside a full size mirror on the lid. It's rich and creamy texture goes on incredibly light for a weightless look and feel. It features vitamin C and E to not only help even out skin tone, without clogging your pores, it also helps to keep your skin hydrated throughout the day. Its cutting edge colour-matching technology natural adapts to your skin tone thanks to its rich pigments for a soft, smooth and flawless finish.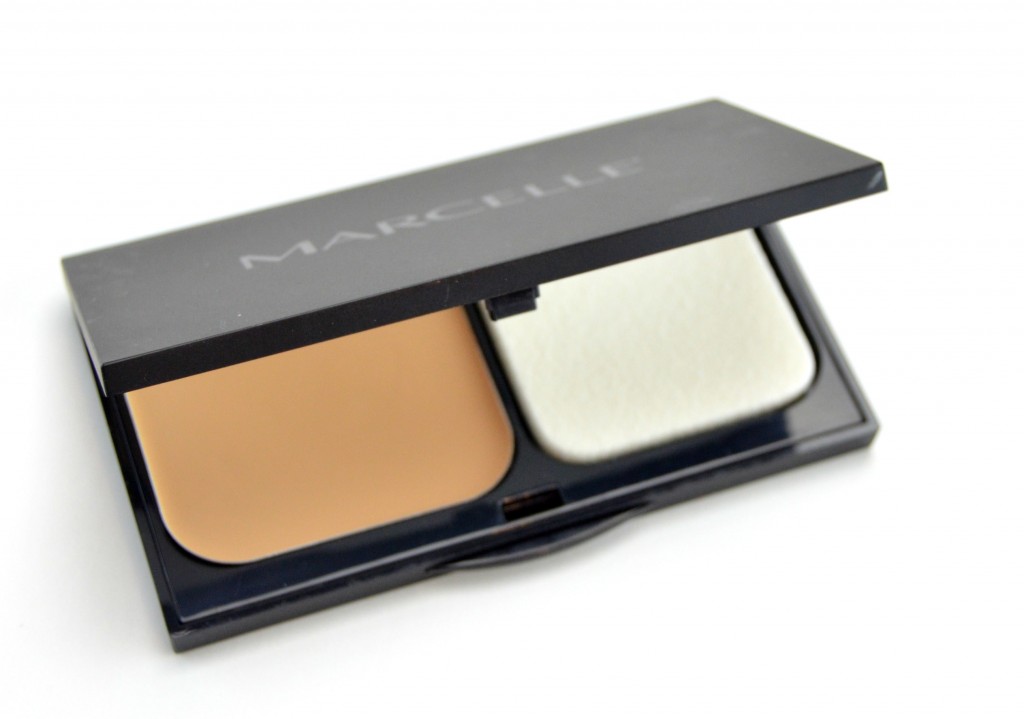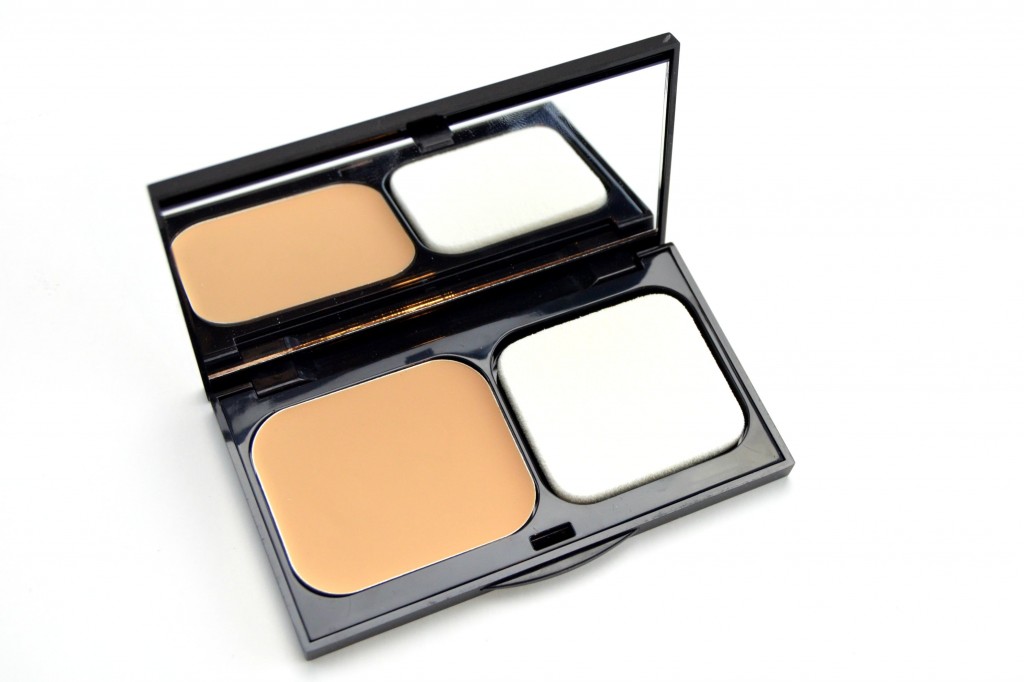 Marcelle Flawless Compact Foundation sponge actually does a decent job at applying the foundation seamlessly and helps to blend out the colour without becoming streaky or patchy. It's incredibly soft and creamy texture helps to instantly blur imperfections and seems to blur the appearance of fine lines and wrinkles. You can easily achieve a light, natural effect with the smallest amount of product, but you can also build up the coverage to a fuller, more flawless effect. It provides rich colour, medium coverage, all while evening out your skin tone and hiding blemishes without feeling heavy, thick or caky. It applies evenly and sets within seconds, but allows for enough time to layer in between. It doesn't fade or oxidize throughout the day and stays put without creasing for a solid 10 hours. It creates the perfect, natural, radiant, no makeup look in seconds. I usually stay away from compact foundation, as I suffer from extremely dry skin, but this one doesn't cling or adhere to any of my dry patches. It comes in 6 shades and retails for $17.95.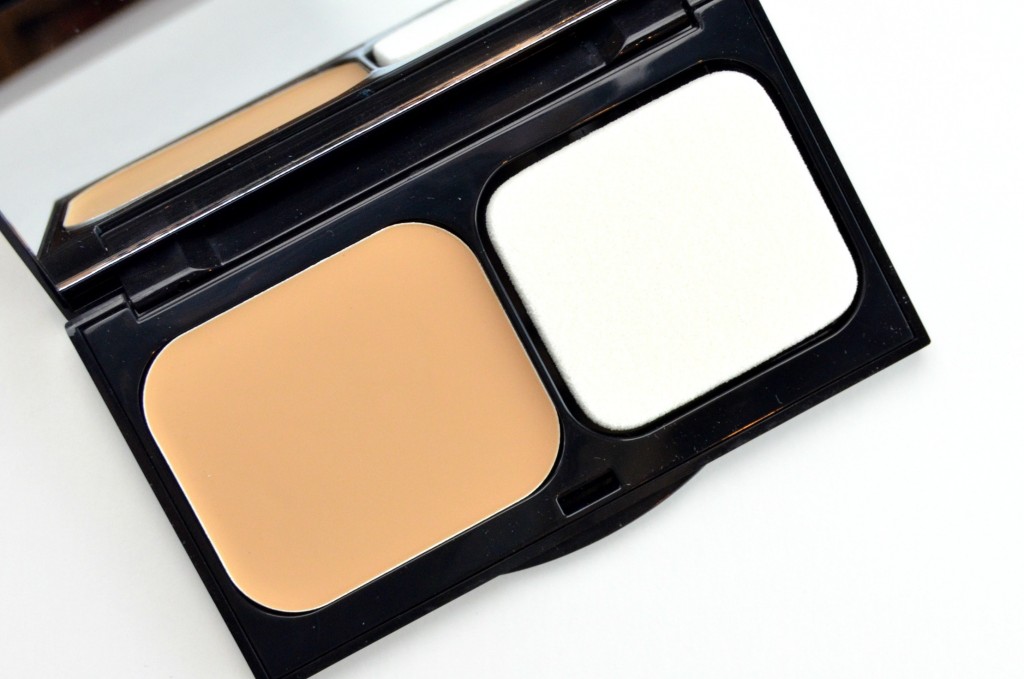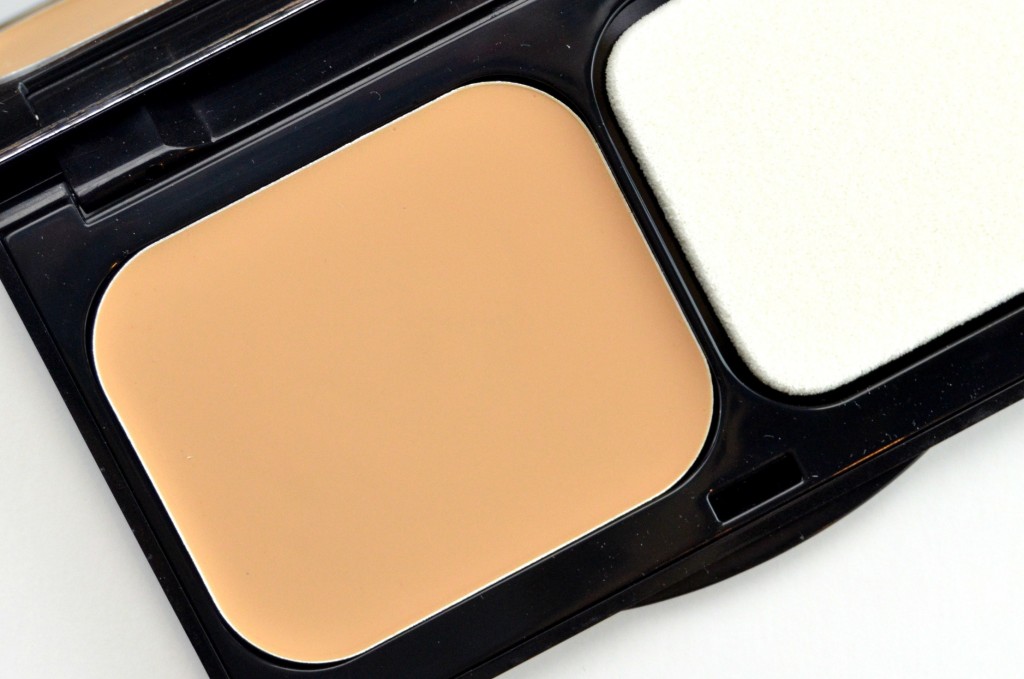 Marcelle Flawless Concealer lightweight texture instantly helps to cover dark circles, stubborn blemishes and redness for a flawless finish. It too is formulated with auto-adapting pigments that fuse with your own skin tone to provide a natural-looking finish without clogging pores.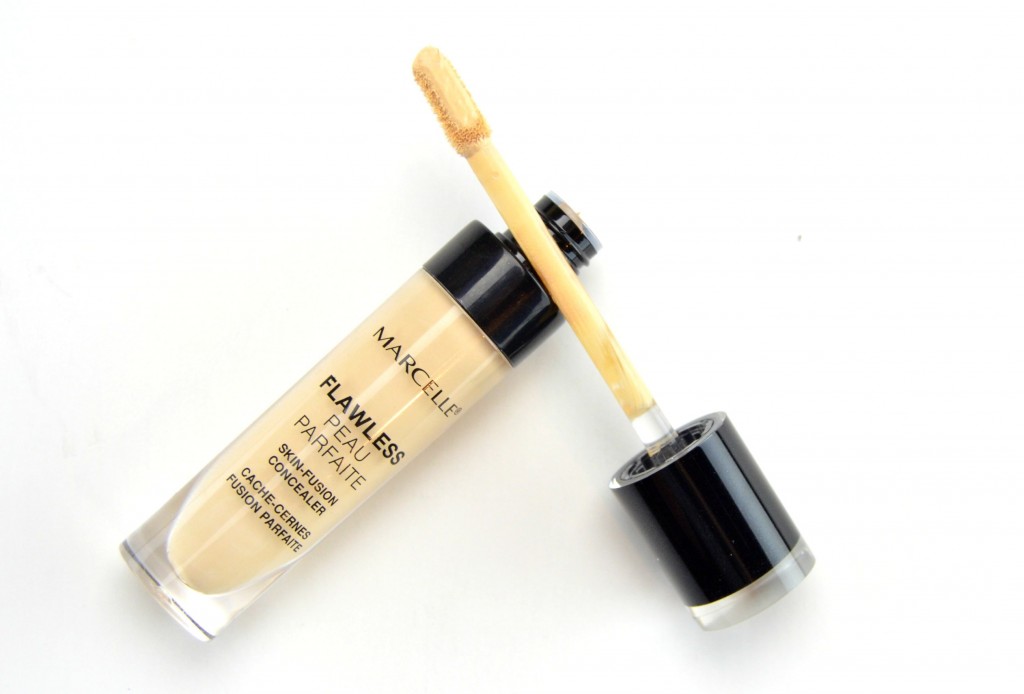 Marcelle Flawless Concealer comes with a doe foot applicator for easy application with an extremely lightweight, creamy texture within. It's buildable without becoming cakey, provides an even, luminous, demi-matte finish and blends into the skin like a dream. It's comfortable to wear the entire day without feeling heavy, creasing or fading, nor does it settle into fine lines or wrinkles. It does seem to oxidize a little, becoming about a ½ shade darker throughout the day, but stays put for a solid 10 hours. For being so weightless, it covers up almost everything with only the smallest amount. It's opaque, pigmented and conceals breakouts, dark spots and redness. If you went a shade lighter, this would be amazing for highlighting and brightening up the under eye, as it doesn't seem to crease or settle into fine lines. It comes in 3 shades and retails for $10.95.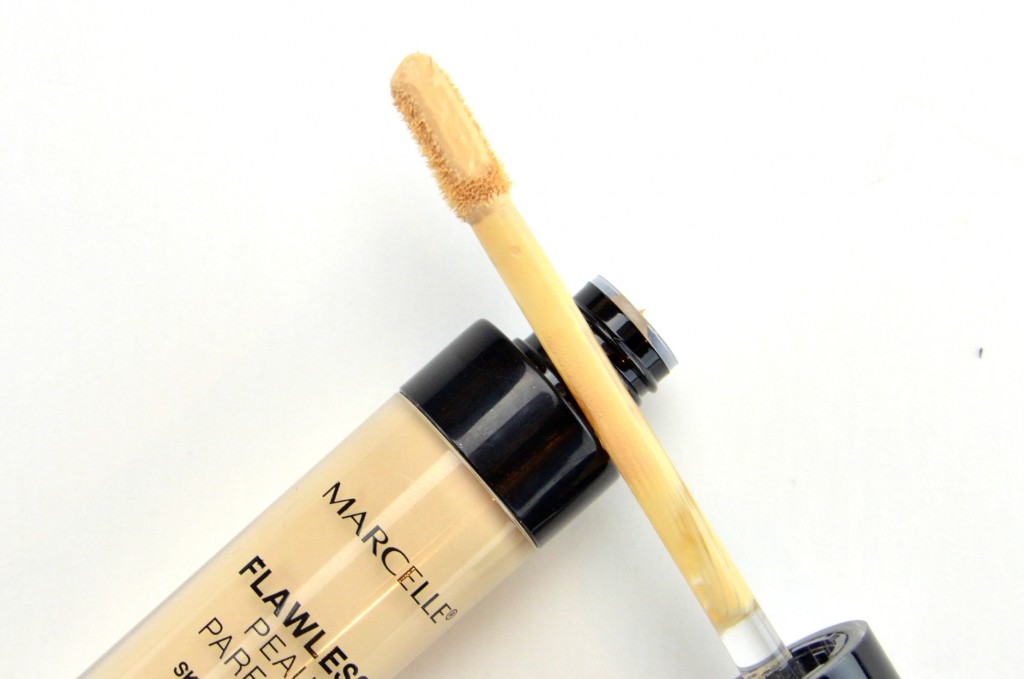 Marcelle Rouge Xpression Lipsticks are some of my favourite formulas and this season the brand has released 3 new shades as part of their Essential Pink Collection. Not only does it feature Maxi-Lip complex to help hydrate and add volume to the lips, it's formulated with oils and vitamins to help prevent lips from chapping and cracking.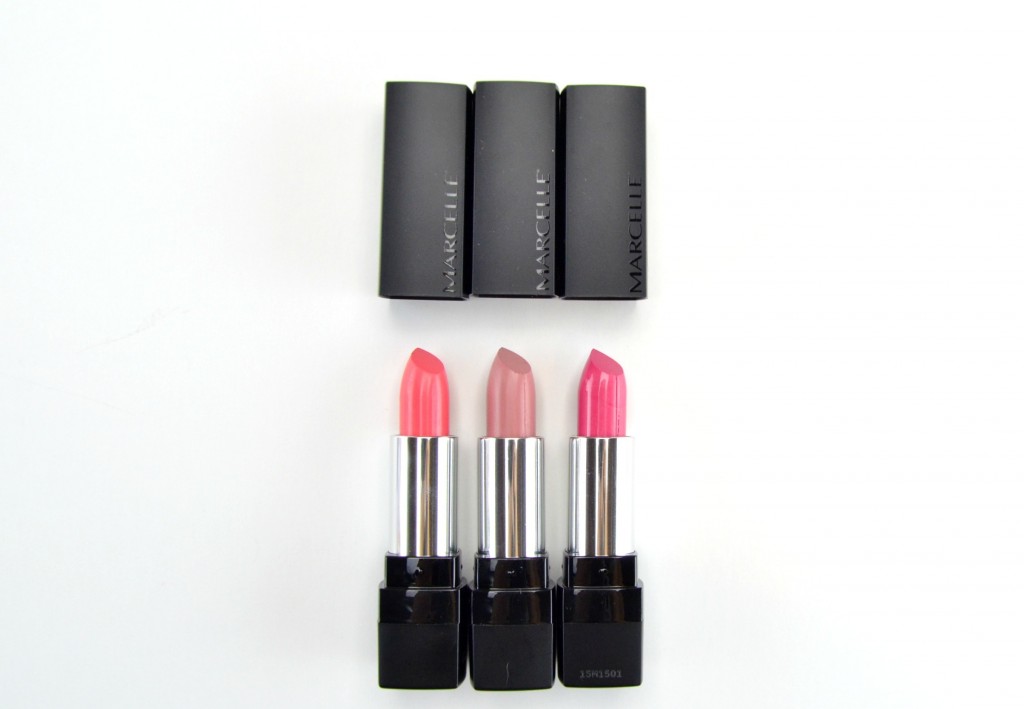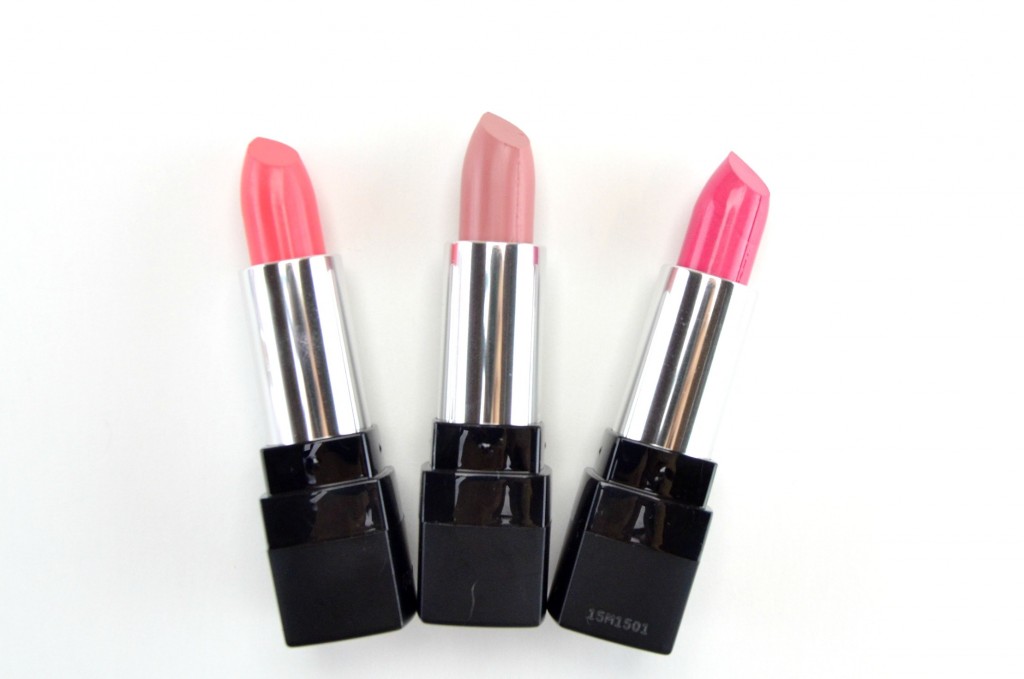 Like all Marcelle Rouge Xpression Lipsticks these 3 new shades come with a rich and creamy, almost velvety, consistency that glides across the lips with ease, never pulling or tugging on the skin. It has a lightweight, moisturizing and extremely comfortable formula that provides 6 hours of continuous hydration. It's buildable, allowing you to create sheer to more opaque coverage in a few easy swipes. It has a rich blend of pigmented and shiny polymers that give a luminous and brilliant pop of colour to the lips. It adds a sexy amount of volume without that annoying stinging sensation of lip plumper, yet gives the appearance of fuller, poutier lips. It provides 6 hours wear time before slowing starting to fade and even as the colour wears, it still looks incredible and rich. It comes in 3 new pinky shades, Berry Blossom, Pink Lace and Show of Pink and retails for $11.95 each.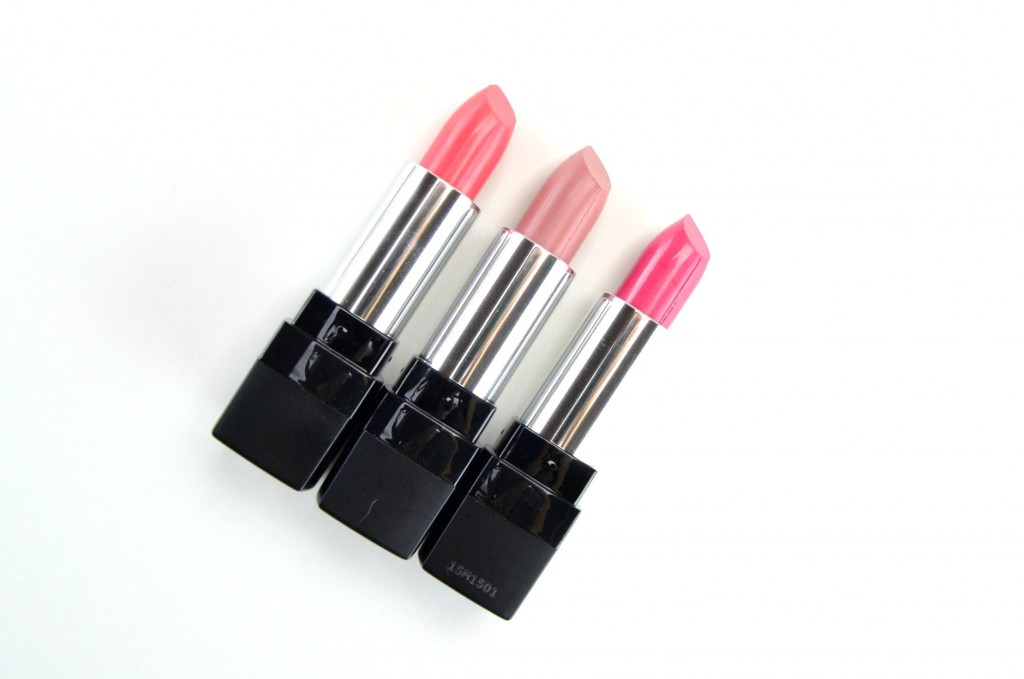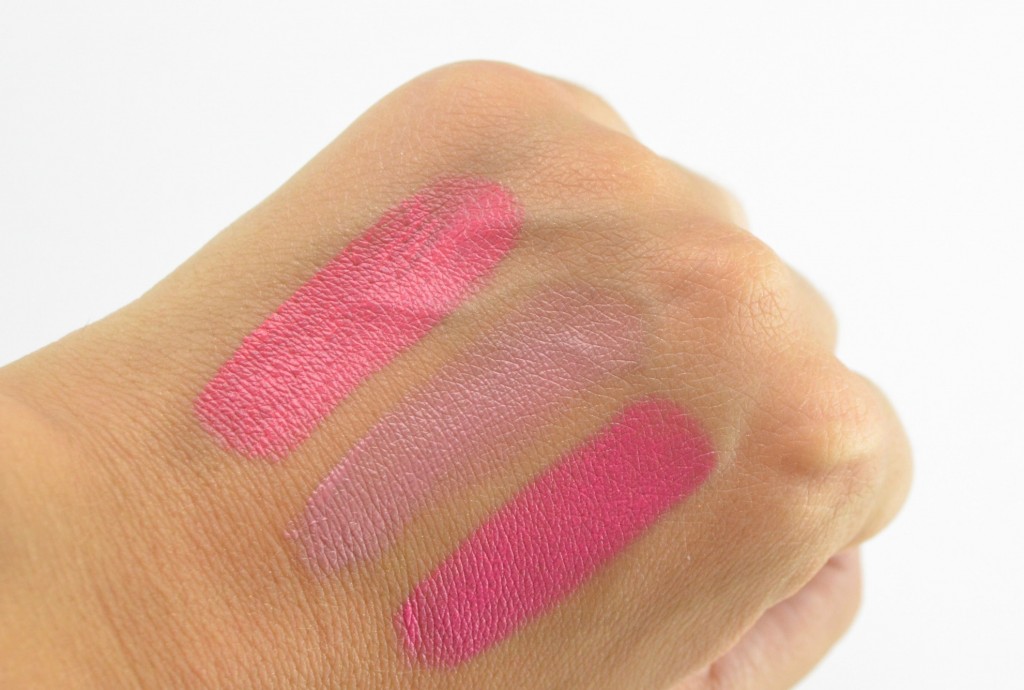 Get your fringe on with the new Marcelle Ultimate Fringe Effect Mascara that's designed to lengthen, thicken, volumize and hold a curl with a ton of flexibility.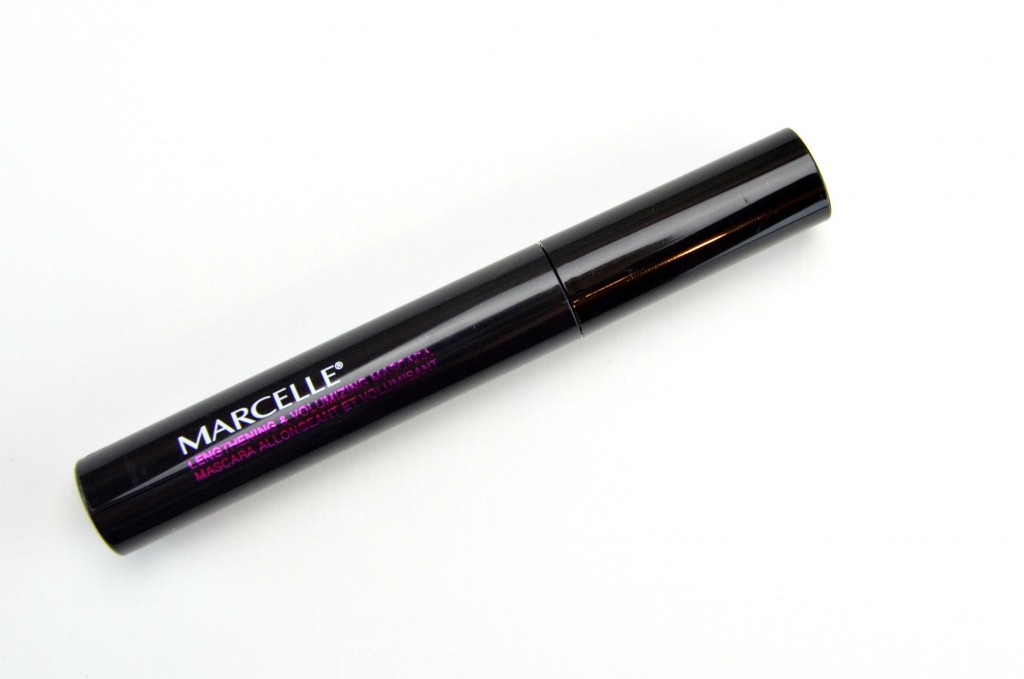 Marcelle Ultimate Fringe Effect Mascara is a triple threat mascara that features an ultra-flex polymer wand that hugs each and every single lash. Its tiny pink wand instantly adds both length and volume without leaving it clumpy or flaky. It coats the lashes in a highly pigmented black formula, while doing an amazing job at separating, magnifying and thickening each lash. It's the perfect mascara for those looking for a classic look during the day, but in the evening, when you're looking for a little more drama and over the top volume, simply apply a second or third coat to make your lashes appear even bolder and more intense. It helps to create a flawless look that doesn't flake or smudge the entire day. It retails for $12.95.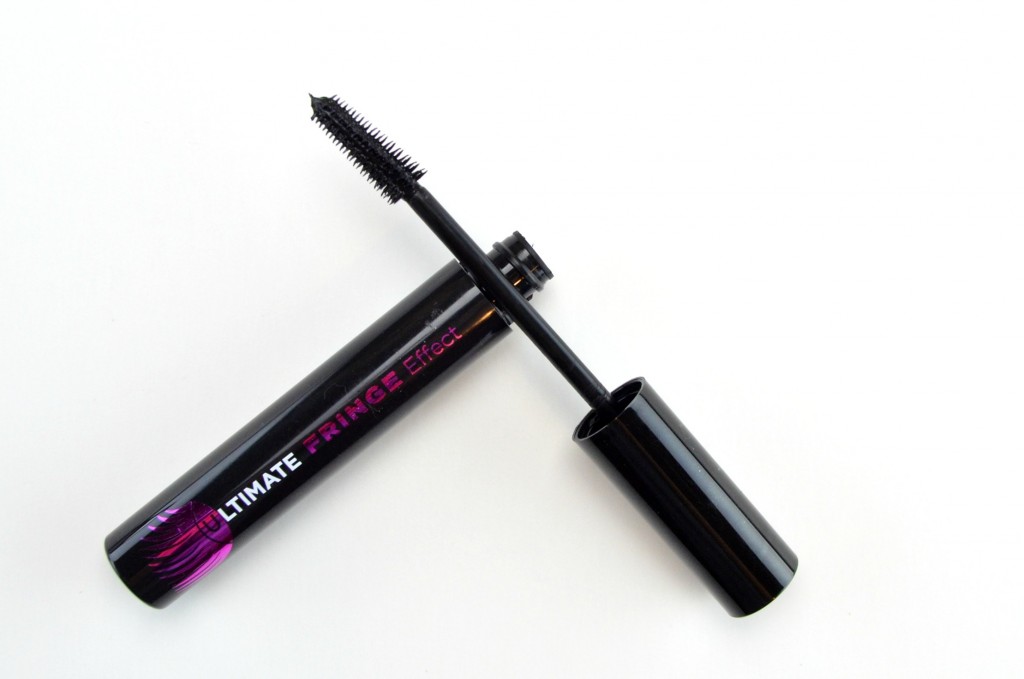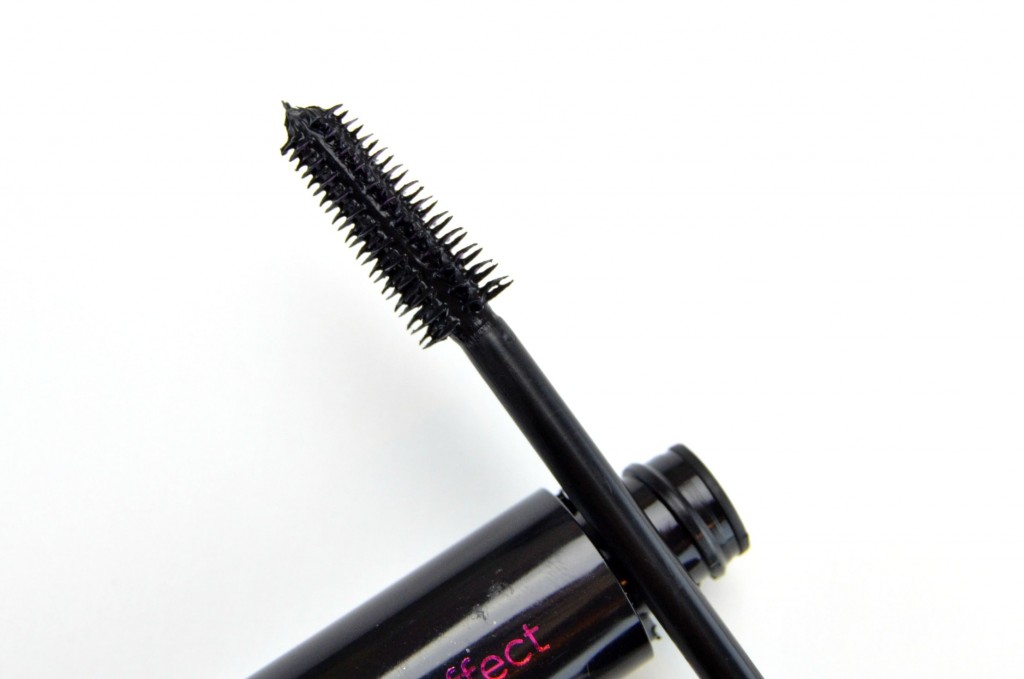 Marcelle Ultimate Easy Lash Mascara is the perfect all-in-one mascara on days when you want to stick with only one mascara and not have to reach for several mascaras to get the desired look you want. It's unique brush and bristles help to not only lengthen and separate, it also helps to add volume in a single coat or two. You can easily achieve a natural daytime look with one coat or layer on a second or third for a more dramatic evening look.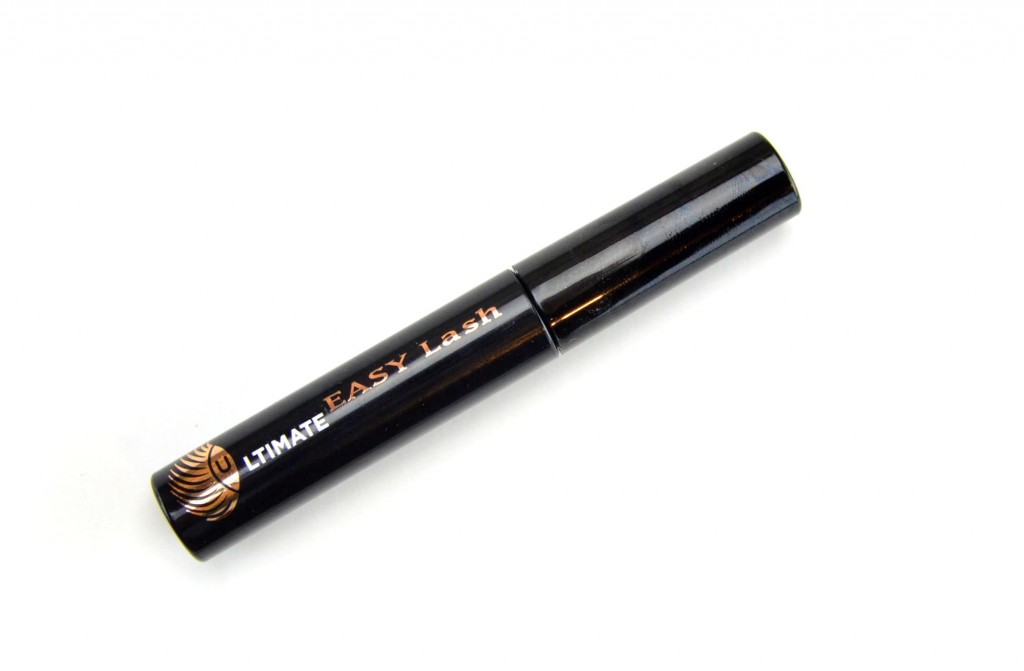 Marcelle Ultimate Easy Lash Mascara features an angled brush with short, spiky bristles that come to a somewhat narrow point at the end. It has an incredibly wet formula that allows the product to fully coat each lash in a single swipe to allow for volume, length and definition. It's unique brush allows to reach and grab every single lash, even those pesky short ones on the inner and outer corner, along the with tiny bottom lashes, to help create a beautiful fanned out look that looks amazing when paired with a smokey eye. It easily combs through each lash for extreme definition without becoming clumpy. If you're looking for extreme length, without having to deal with fiber mascaras or mega volume from root to tip, you'll love this one. It retails for $9.95.