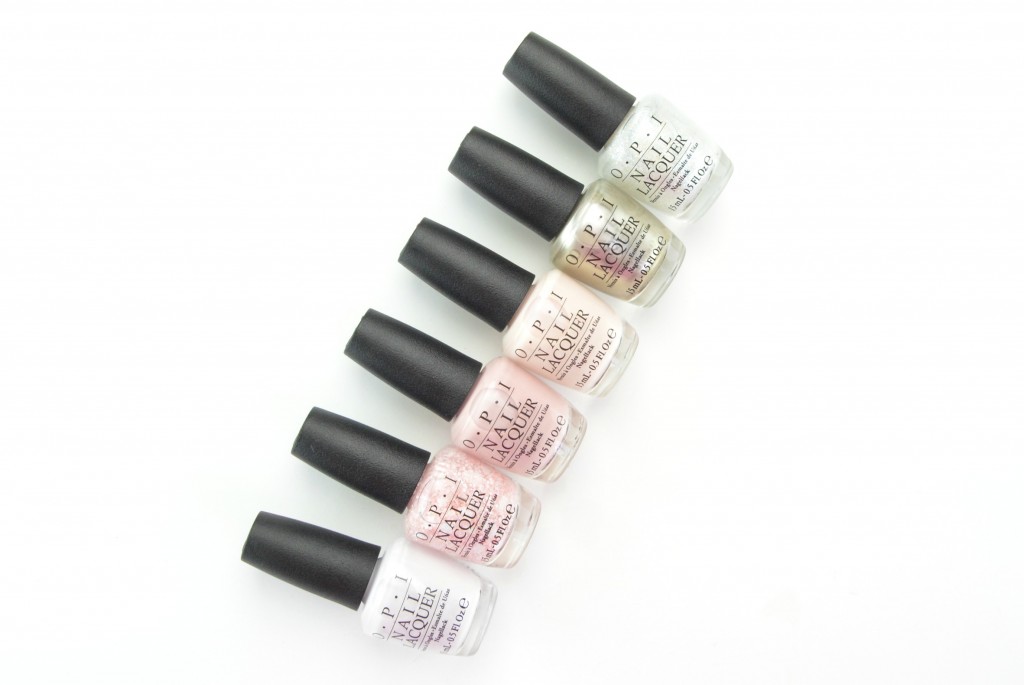 Nail the nude look
As much as I love my bold and bright nails, there comes a time, place and special occasion when you just need a perfectly soft, pale, nude manicure. The new OPI SoftShades Collection consists of blushes, nudes, and matte shades that provide a rich, true-to-bottle colour in a few easy coats.

OPI SoftShades are all incredibly rich, creamy and smooth. The ProWide brush cover the entire nail in 2 easy swipes and most shades are fairly pigmented. The lighter shades do require two to three coats to achieve true opaque coverage, which can be expected for such pale shades. It's quick drying formula sets within 10 minutes and lasts about 4 days before chipping. All 6 shades work beautifully together to help create this seasons' hottest nude mate nail trend.

You can easily reinvent the French Manicure, create the ultimate summertime bridal look or even a romantic evening look in pale pinks and soft, creamy whites. These 6 new pastel shades are the perfect way to lighten up your spring and summer style, in shades of sheer white Chiffon My Mind, pink and white flecked with white daisy decal Petal Soft, pink-toned beige Put it in Neutral, light beige Act Your Beige!, pearlescent silver This Silver's Mine!, and iridescent glitter Make Light of the Situation.

OPI Chiffon My Mind is a stunning shimmery white, with a slight bluish purple tint to it, depending on the way the light catches the nail. You'll probably need at least 3 coats, but it applied evenly, without being too streaky.
OPI Petal Soft is an incredibly pale pink with white glitter in a clear base. It has a mixture of small and medium hexagon, along with flower shaped glitter throughout.
OPI Put it in Neutral is a beautiful sheer, light pinky nude. Again you'll probably need 3 coats as it is quite sheer and actually a little lighter on the nail than in the bottle.
OPI Act Your Beige! is a transparent creamy beige, that although is fairly sheer, it can easily be built up (with about 3 coats) to be truly opaque.
OPI This Silver's Mind! is a pewter silver that almost has a gold tint to it. Very unique and unusual.
OPI Make Light of the Situation has a beautiful pink, white and blue iridescent micro glitter that acts as a stunning topcoat.