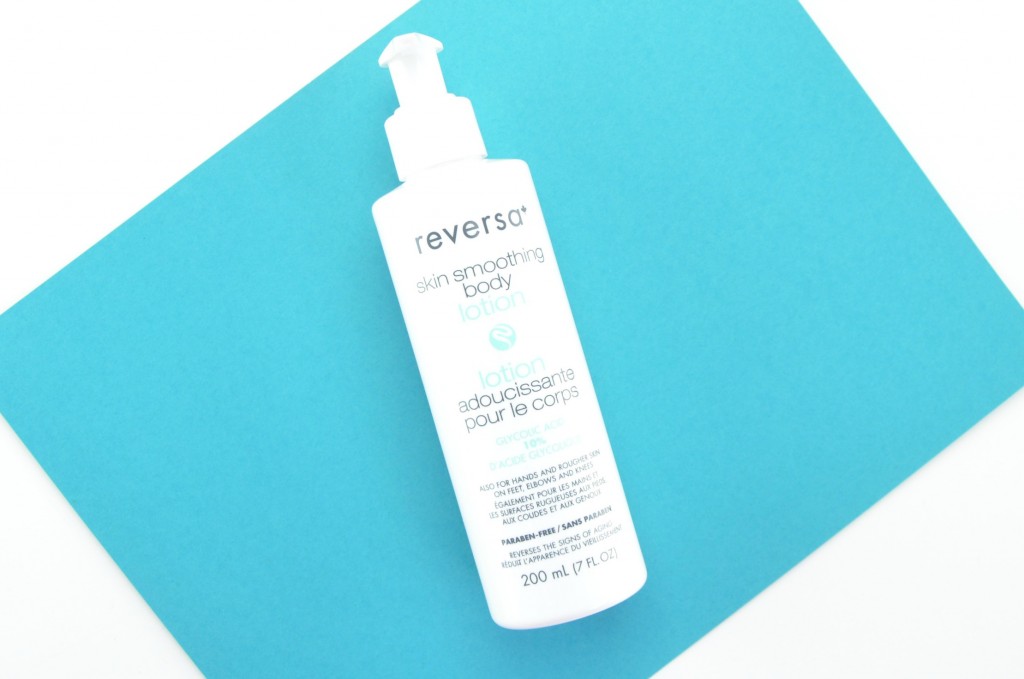 with 10% glycolic acid
Reversa is a brand new company to me, although it's been around since the late 80's. It's manufactured in Canada and was one of the first anti-aging skincare lines to incorporate glycolic acid as a primary active ingredients into its lineup. Of course, glycolic acid has been scientifically proven to stimulate exfoliation and promote skin cell regeneration which in return, allows for healthier cells to rise to the surface, giving a healthier, more youthful appearance. Although its lineup might seem small, just under 20 skus, each product is specifically designed to give you the best results with less products.
Reversa Skin Smoothing Body Lotion definitely has us Canadians in mind when designing this moisturizer. It's ideal for those with extremely rough, dry skin caused by harsh winters and extreme temperatures. It's a highly effective moisturizer that's formulated with 10% glycolic acid, the highest concentration allowed without a prescription, along with Time-Release Glyco-Comfort SystemTM that releases the skin rejuvenating formula over an extended period of time. Because of its special blend of amino acid and skin protectant Allantoin, you won't experience any stinging sensation or irritation that glycolic acid may sometimes cause.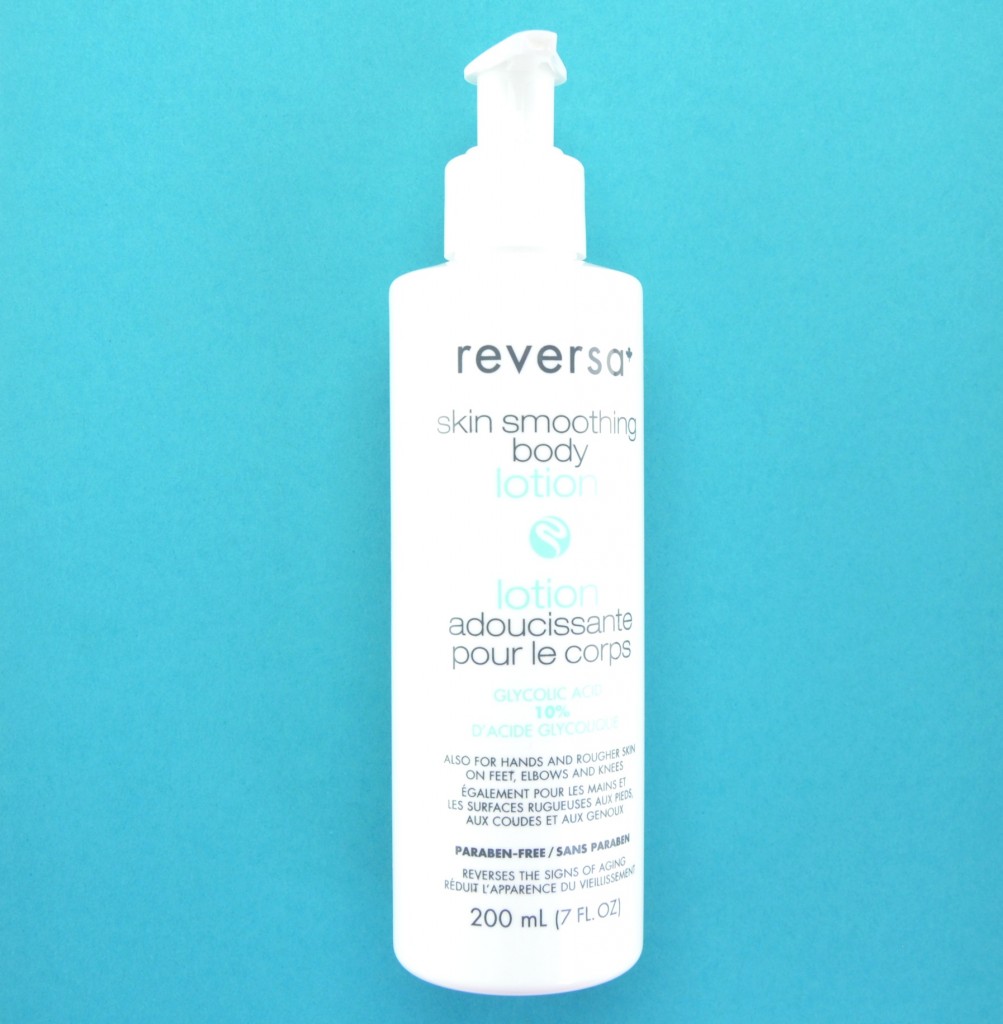 Reversa Skin Smoothing Body Lotion comes in a convenient pump to not only keep the air out, but helps you from cross contaminating the lotion within. It has a thin, almost watery, white consistency that's incredibly lightweight and silky in texture. It blends into the skin amazingly and dries instantly. It penetrates deep down into the skin to provide all day moisture without feeling heavy, greasy or oily. It's probably the only moisturizer I've tried that is truly unscented, which means it's perfect for those with sensitive skin or hate highly fragranced lotion.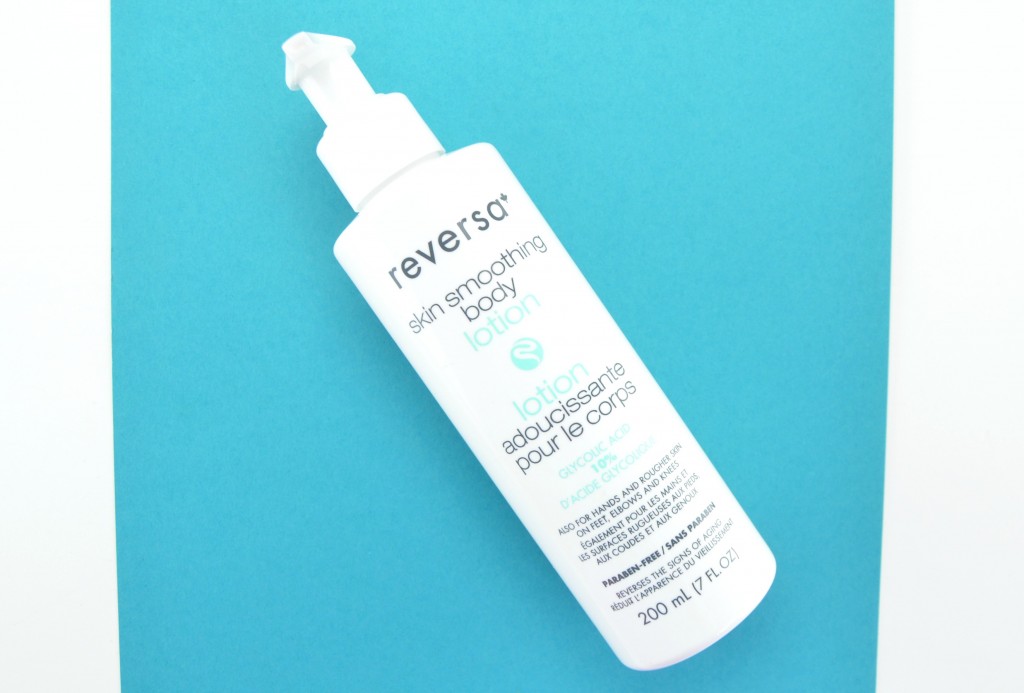 Reversa Skin Smoothing Body Lotion has been doing wonders on my dry, rough and flaky hands, elbows, knees and feet. It has such a weird consistency for a body lotion, I was expecting a thick and creamy texture, but instead it almost reminds me of a body wash. Upon first application, I wasn't really expecting much. Since it doesn't have that thick texture I'm used to in a body lotion, I didn't think it would give me the hydration and moisturization I was looking for… boy was I wrong. I really can't tell you how incredibly soft, smooth and silky my skin is. It seems to help slough off any dead skin cells and increase cell turnover for a brighter, healthier complexion. I've been using it twice daily, in the morning and evening to both my body and hands and have noticed a huge difference in a few short weeks. As an added bonus, since my skin is left hydrated with no dead skin or flakiness, it also makes applying my self-tanners go on more evenly, even before exfoliating. It retails for $36 for 200ml.