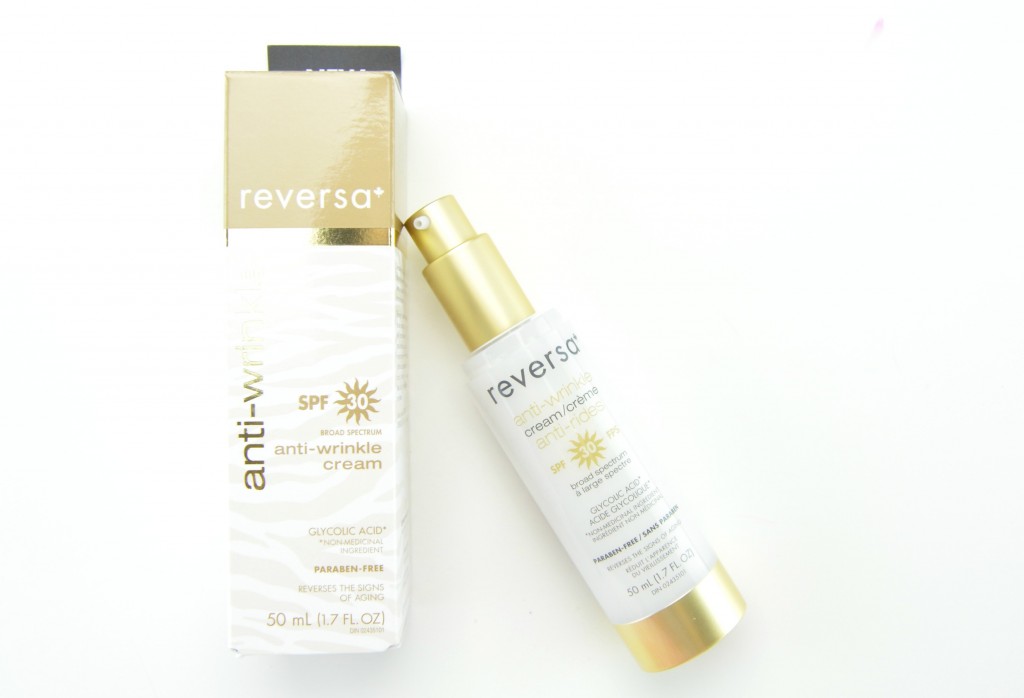 SPF
After falling in love with Reversa's Skin Smoothing Body Lotion, I was excited to hear about their brand new product, Reversa Anti-Wrinkle Cream with SPF 30, that not only moisturizes the skin, but repairs damage caused by the sun, as well as ensures protection from future damage. I've been looking for a daily moisturizer that contains a high amount of SPF that will not only hydrate my skin this summer, but help protect it from harmful UV rays. The fact that this 3 in 1 cream will also repair the damage, I've already caused to my skin, is an added bonus.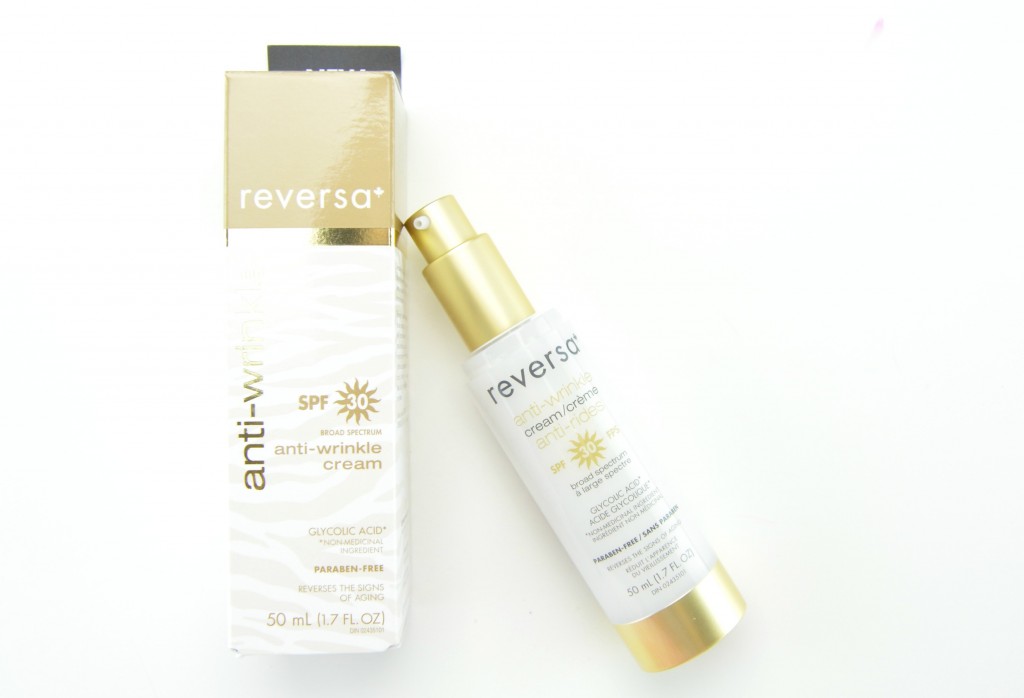 Of course, Reversa Anti-Wrinkle Cream with SPF 30 contains glycolic acid as its primary active ingredient that you'd expect and love from the brand, along with a high amount of SPF to keep your skin protected from the sun. It's formulated with 8% glycolic acid, strong enough to see visible results, without irritating the skin. It helps to exfoliate dead skin cells, while promoting cell regenerating. This allows for healthy cells to rise to the surface to reveal a smoother, healthier, more youthful complexion. It also helps to improve skin texture, discolouration and wrinkles, all while protect the skin from future UV damage.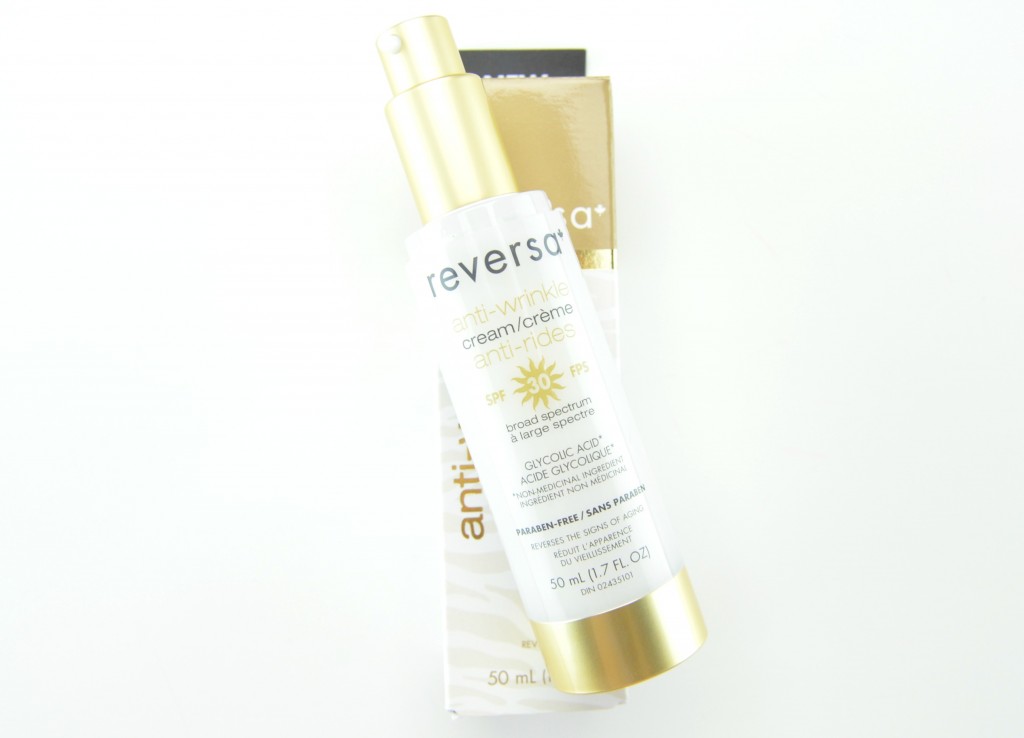 Reversa Anti-Wrinkle Cream with SPF 30 comes in an elegant, translucent, white and gold airless pump bottle to help keep the all-in-one formula bacteria free and allows you to see how much product is left. It has a lightweight, creamy texture that applied beautifully to the skin. It not only feels refreshing and moisturizing, it doesn't have a white cast like other sunscreens. This makes it the perfect daily moisturizer/ sunblock as it doesn't interfere with your foundation. Of course, you're going to want to give it a few minutes to fully absorb, before apply your makeup, otherwise you may experience some pilling, otherwise it's pretty darn perfect. It's almost unscented, I could barely smell a fragrance and it definitely doesn't smell like your typical sunscreen. It kept my skin extremely hydrated the entire day without feeling greasy, sticky or oily.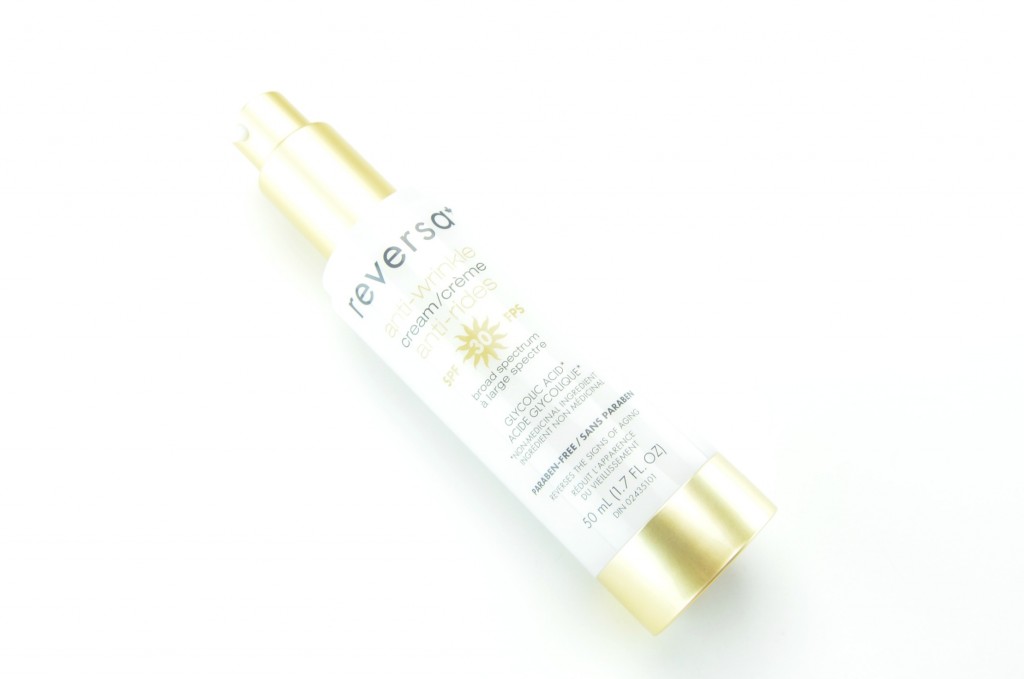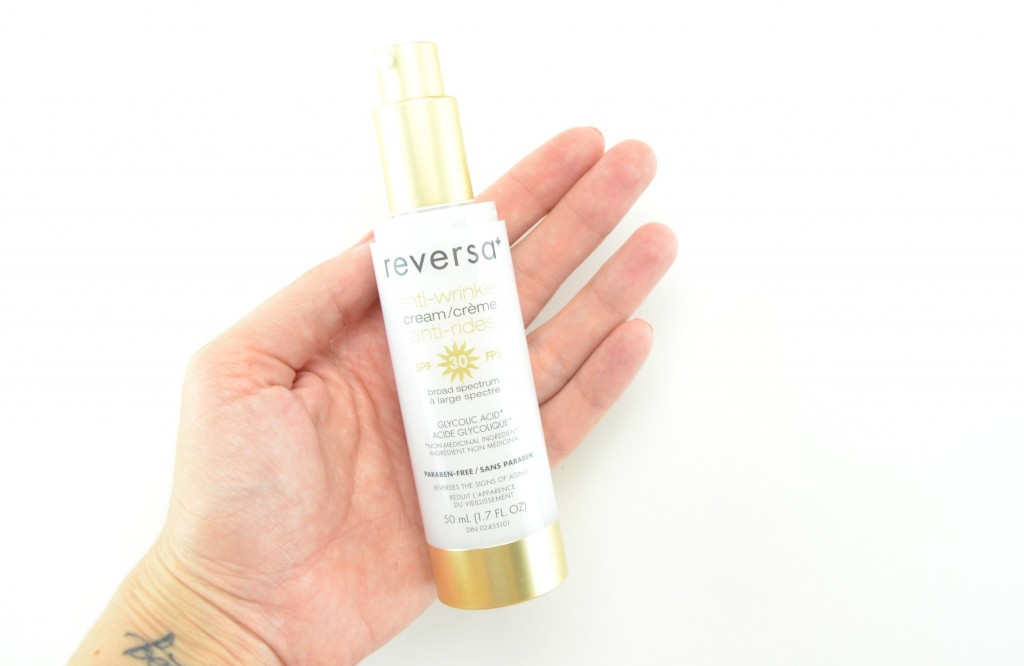 If you're looking for an all-in-one moisturizer, sunblock and anti-aging serum this summer, take a second look at the new Reversa Anti-Wrinkle Cream with SPF 30 coming out this month. Not only does it exfoliate, moisturize and smooth the skin, it protects it from the sun. It retails for $45 for 50ml.