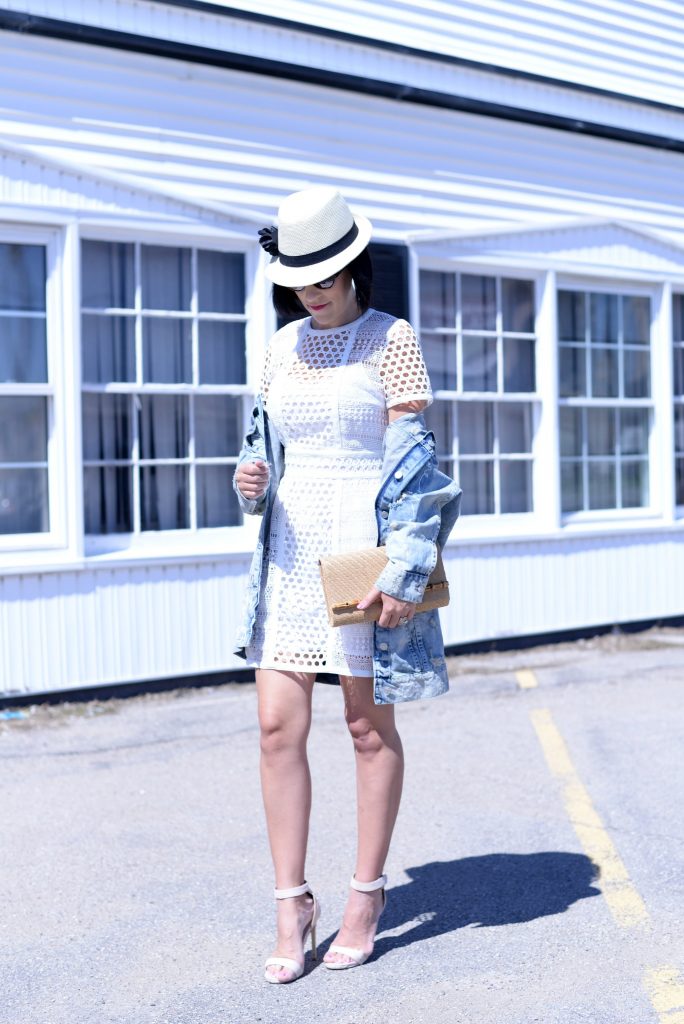 Zara Denim Jacket
If there's one thing this fashion blog has taught me, is that you can never go wrong with denim. It can literary take you from day to night and work to play. It will always be in style and goes with everything in your wardrobe. As much as I love all my denim jackets, this oversize one takes the cake.
I honestly think everyone needs a good denim jacket, but if you already have one, and looking to add another one to your collection, a slightly longer one is where its at this season. Its a stylish way to give a fresh new look to any outfit. I love that a denim jacket can really tone down a dressy outfit, like this chic white dress, to make it more weekend appropriate. It's an effortless cool way to add flair to even the most basic outfit. Just like your beloved faux leather bomber or boyfriend blazer, a denim jacket will be in your collection for years to come.
A well-fitted denim jacket can go with literally everything you own in your closet, but so can an oversize one. You can easily create a cool casual vibe for daytime, but can be dressed up with a fancy floral dress for evening. Have fun playing with prints, patterns and textures. For all your die-hard black or white enthusiastic, adding a denim jacket to your all black or white outfits can instantly help balance out a simple outfit.
What I Wore- Dress- RW & Co., Oversize Denim Jacket- Zara, Clutch- H&M, Hat- Sears, Watch- c/o Wood Watches, Sandals- Call It Spring