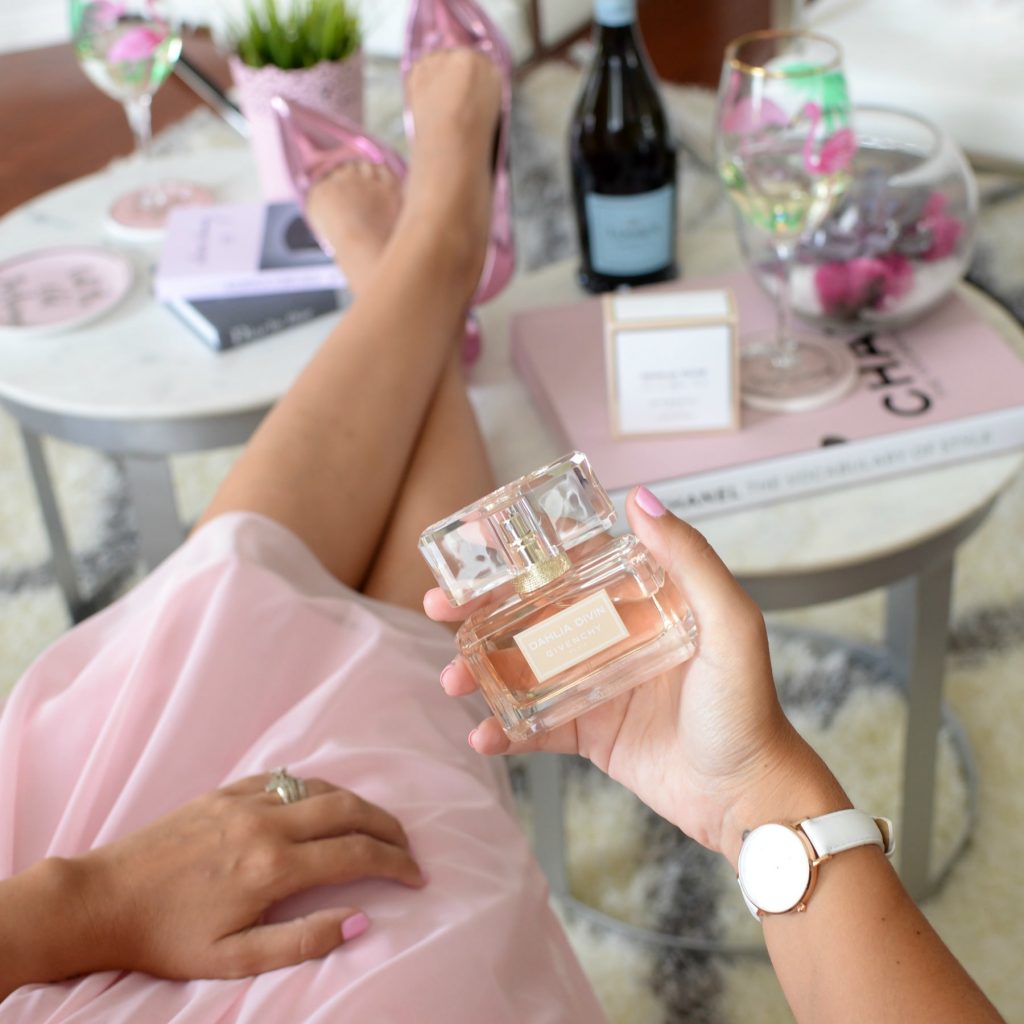 Givenchy Dahlia Divin Eau De Parfum Nude
Finding a perfume that you reach for over and over, isn't as easy to find as you may think. Finding that perfect fragrance that you won't get tired of after a few weeks can be a challenge. You want something that's comforting, easy to wear and not offensive to others, yet something that you can wear for months to come. As hard as it is, don't get sucked in by the pretty packaging or marketing. Trust your initial gut, if it smells amazing and makes you feel happy and fabulous, forget about those fancy labels and celebrities endorsing it, and go for it. A good perfume is extremely physical, so chances are if you love it at first spritz, you'll love it for seasons to come.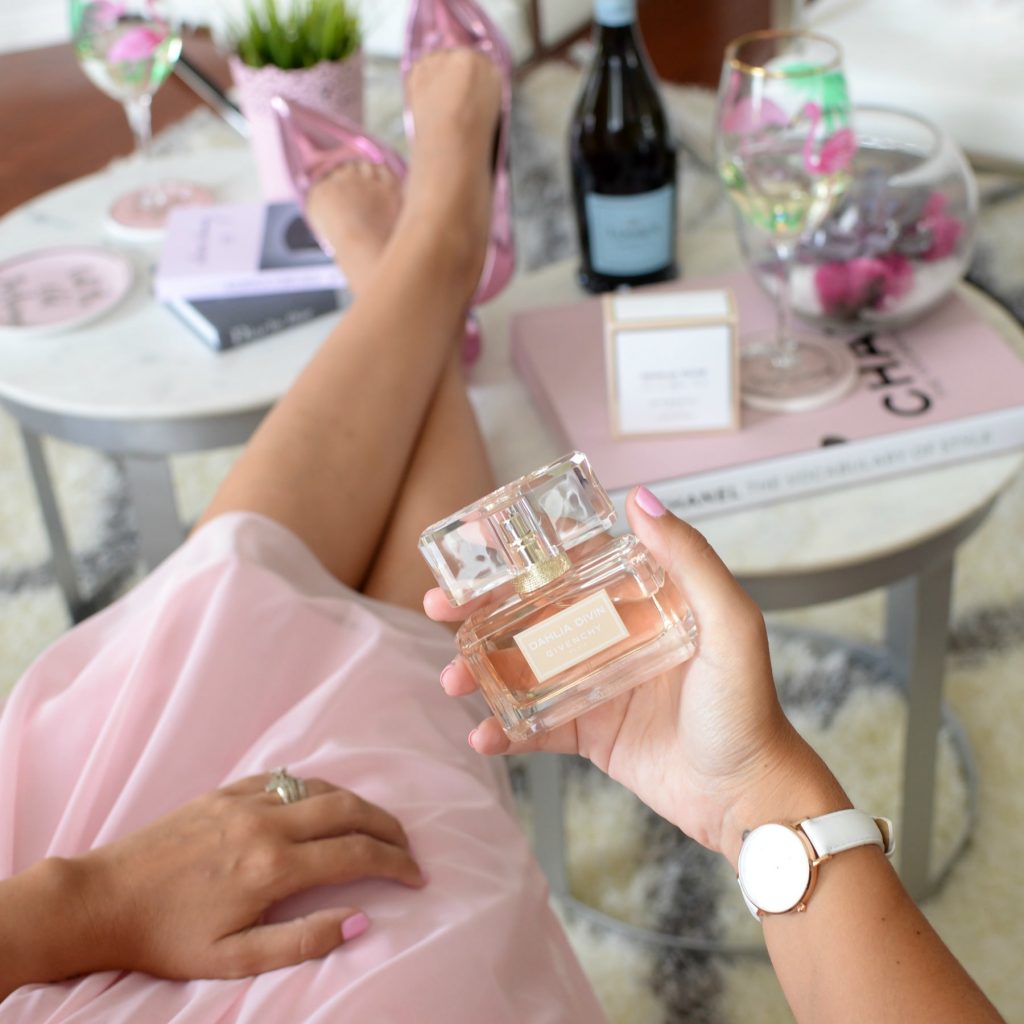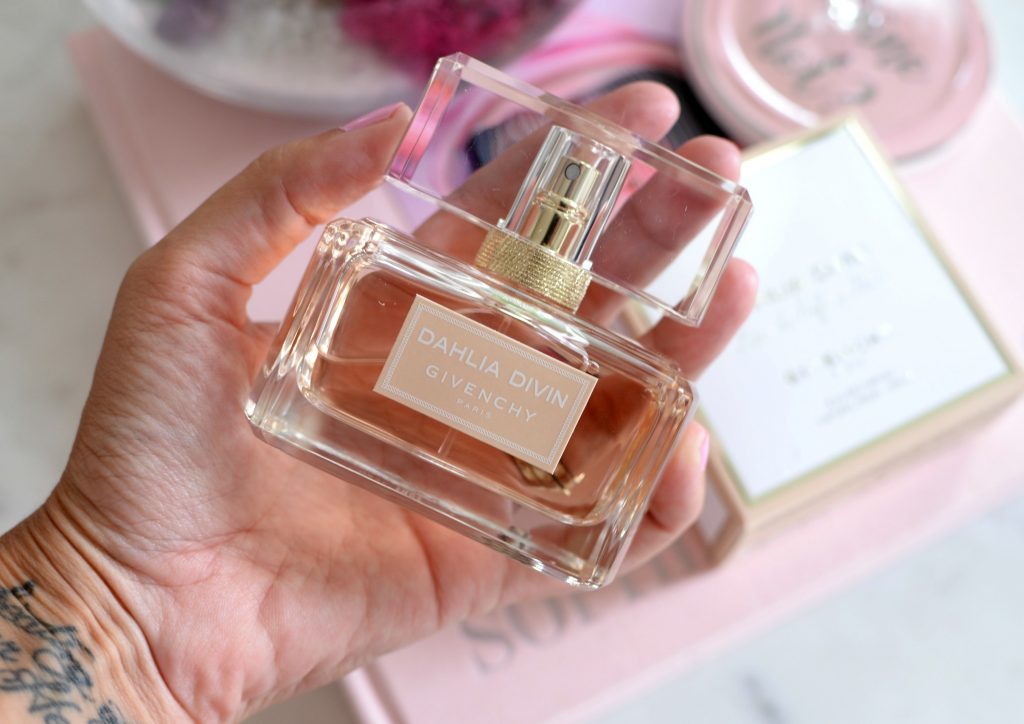 Another trick is to apply your fragrance to warmer spots of your body, like your neck, décolleté, wrists and even behind your knees. Applied in these "hot" spots will allow the perfume to blend into your natural oils faster and really start to develop. You're going to want to give it time to fully absorb and settle into your skin. This will allow you to see how it reacts with your own unique body chemistry. As we know, each fragrance smells different depending on the person. Give it a solid 8 hours to see how it develops and even ask a friend for their thoughts and options. Take in to consideration they may not have the same scenes of smell as you, and since this is about finding your unique signature scent, take their advice with a grain of salt.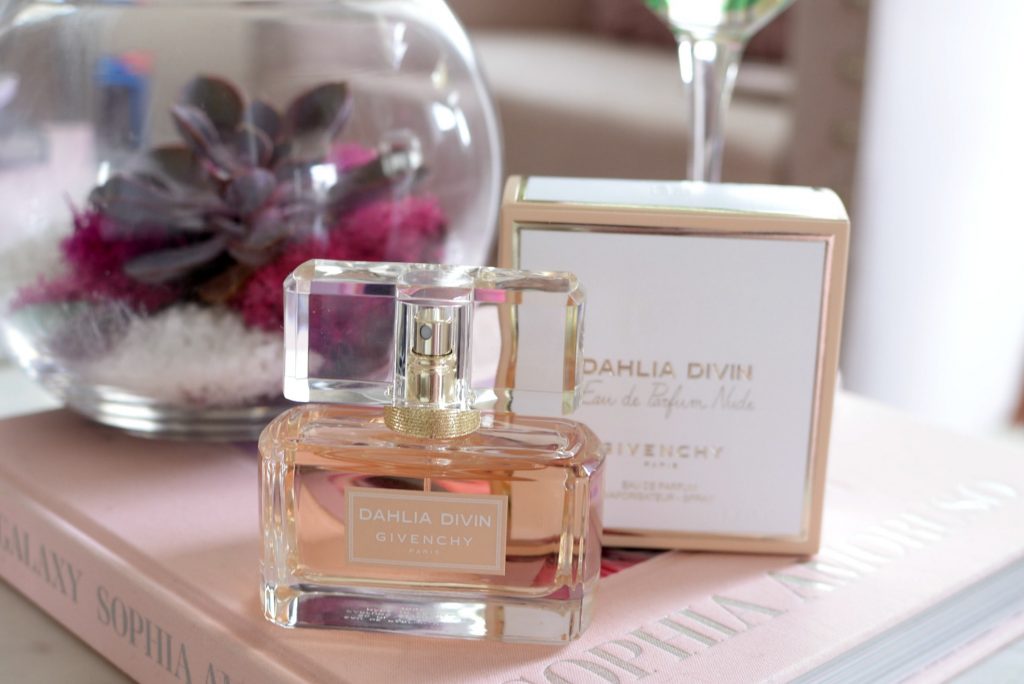 As the cooler months roll around, it's the perfect time to experiment with a new fall scent. The cold weather makes it more difficult for the perfume to evaporate which will help with the longevity of your fragrance. If you're looking to intensify your scent try mixing a couple of drops to a fragrance-free moisturizer and apply all over your body. Cooler temperatures bring calmness and tranquility, as we no longer have the hustle and bustle of summer activities. It's a relaxing time, perfect for long strolls in the park to watch the leaves change colour and fall to the ground. Rich woody notes make the best companion and gets us in the fall mood.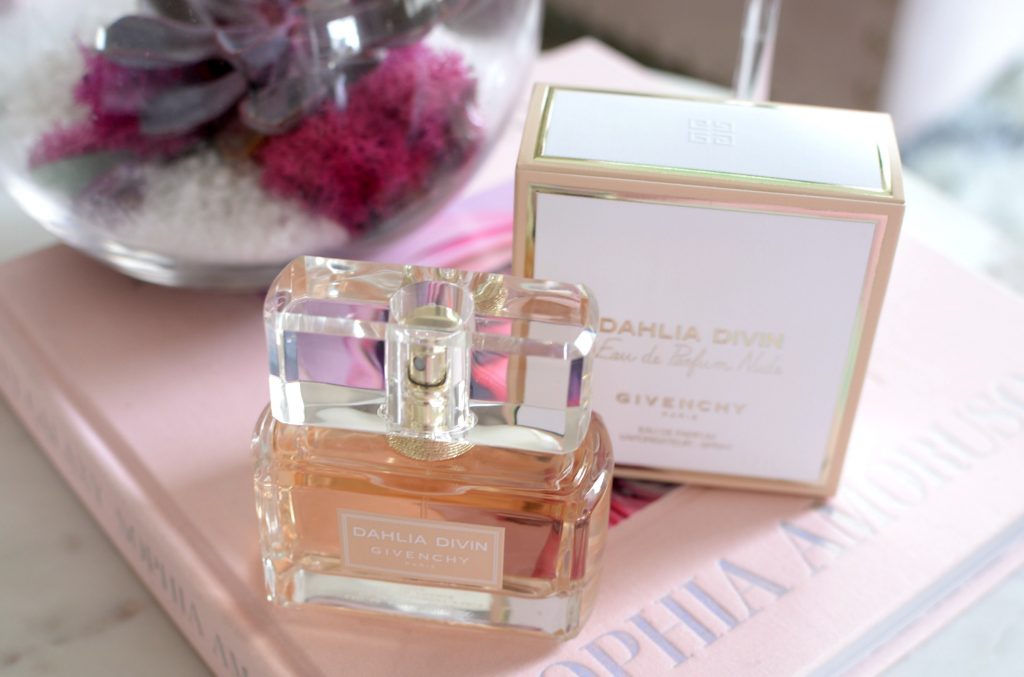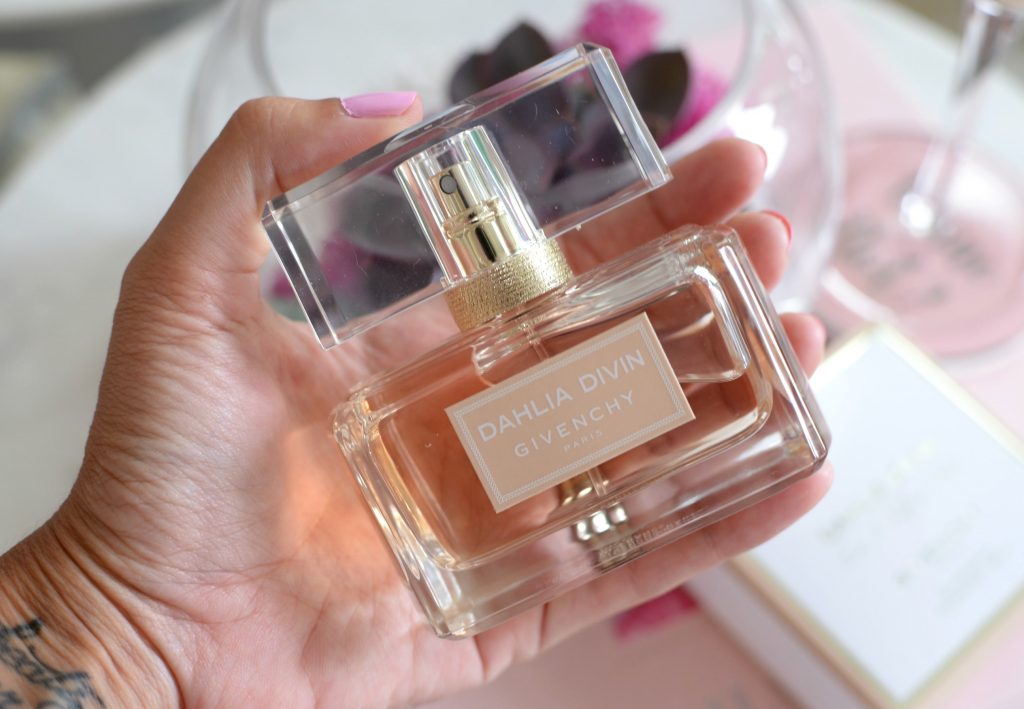 The new Givenchy Dahlia Divin Eau De Parfum Nude is a fresh fruity floral fragrance with top notes of apricot and orange blossom, middle notes of sambac jasmine, osmanthus and rose, and base notes of white musk and white wood. Its slightly rich and warm blond woody notes make it ideal for the fall and straight into the winter. It's an extremely natural fragrance, like second skin, yet still manages to get noticed. Expect a ton of compliments when wearing this fragrance.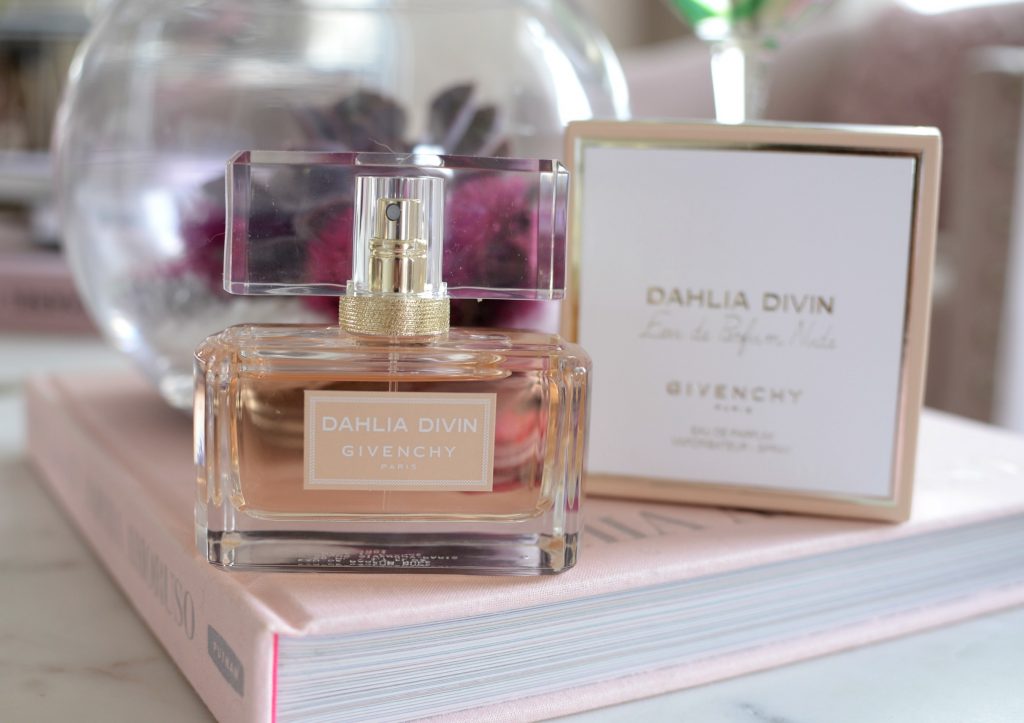 Givenchy Dahlia Divin Eau De Parfum Nude comes in a sleek and stylish bottle with almost a blush tone pink tint to it. It's a classic and sophisticated scent that isn't too stuffy or pretentious. It provides you with a little sass and sexiness in your every day life, without being too invasive or overpowering. It instantly helps to boost your confidence and suit your ever-shifting mood. It can easily take you from day to night, work to play and every other occasion and event in between. This radiant and caressing fragrance is available next month at Shoppers Drug Mart and Hudson's Bay for $107 for 50ml and $131 for 75ml.