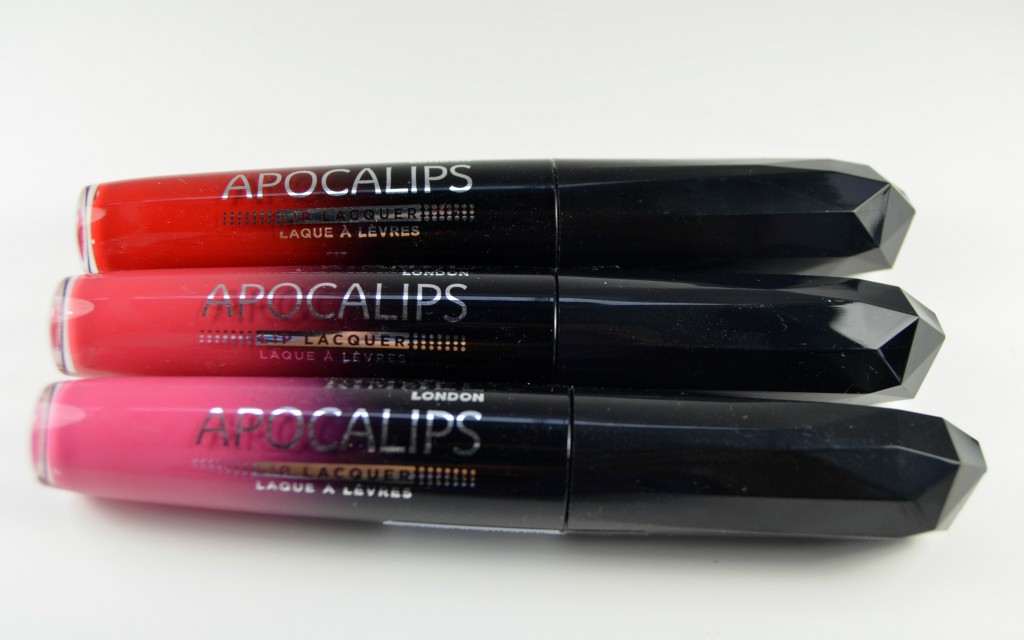 Rimmel's Apocalips have been out since the beginning of the year, but it seems every time I went to my local Wal-Mart they were always sold out or the packages were already open (yuck).
Rimmel has been killing it lately with each new product they put out better than the next, so in love with the Rimmel Kate lipsticks and the Rimmel Scandaleyes eyeshadow sticks and now these. Rimmel's Apocalips is a bit of hybrid product in the fact it's a liquid lipstick with the shine of a gloss. Apocalips coats the lips with a high-shine, opaque layer of lacquer that last for a full 4 hours before turning into a stain on your lips.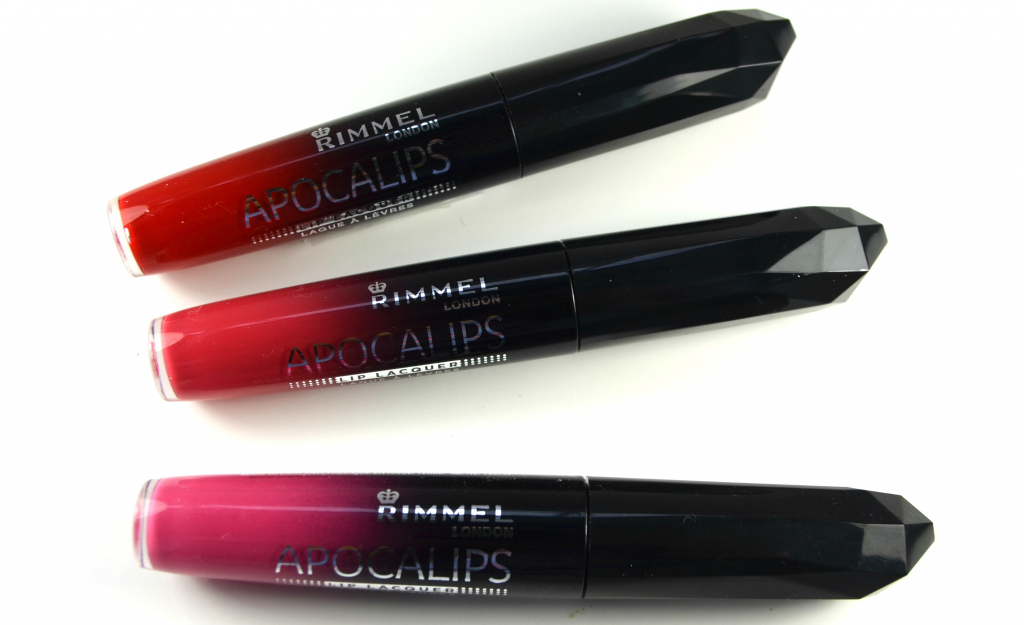 Rimmel's Apocalips come in a beautiful, sleek, black lacquer design with half of the packaging being clear so you can see the colour of the lipstick inside and also comes with a spooned doe-foot applicator that has a little well in the centre the collects and dispenses just the right amount of product to coat both lips without having to re-dip into the bottle. Before you pull up the wand from the lip lacquer, the opening is clear, and once you pull the wand through it fills with the product, so was pretty cool in my books. The product has a satiny finish that dries quite matte, but doesn't leave your lips feeling dry or dehydrated. It has a very thick, very creamy texture to it and is extremely pigmented. It has a unique formula that gives the lightness of a gloss without the stickiness, but with the pigmentation of a lipstick. It has the classic Rimmel scent that reminds me of watermelons.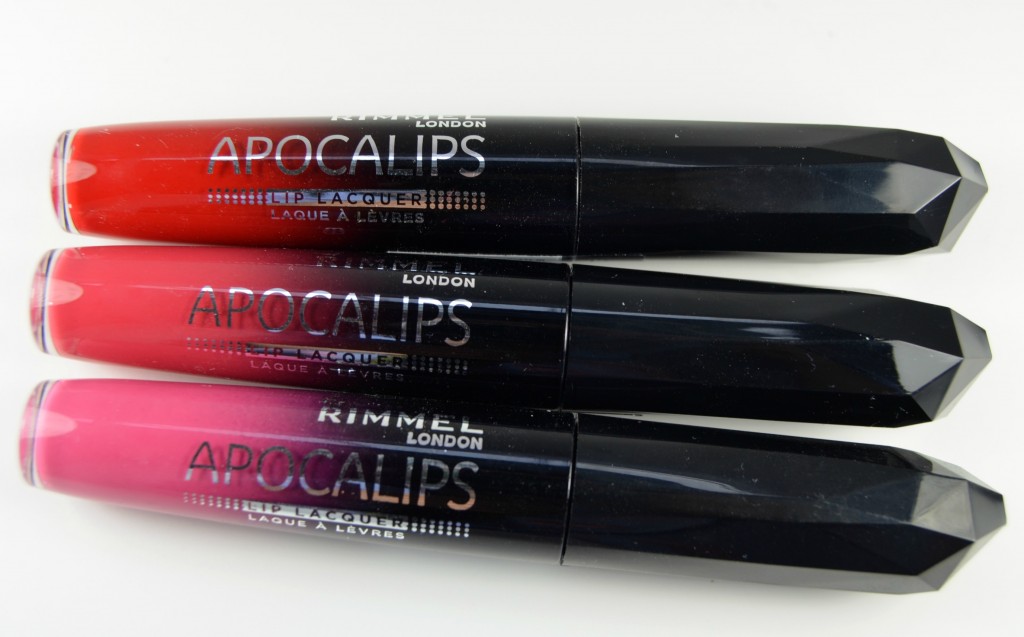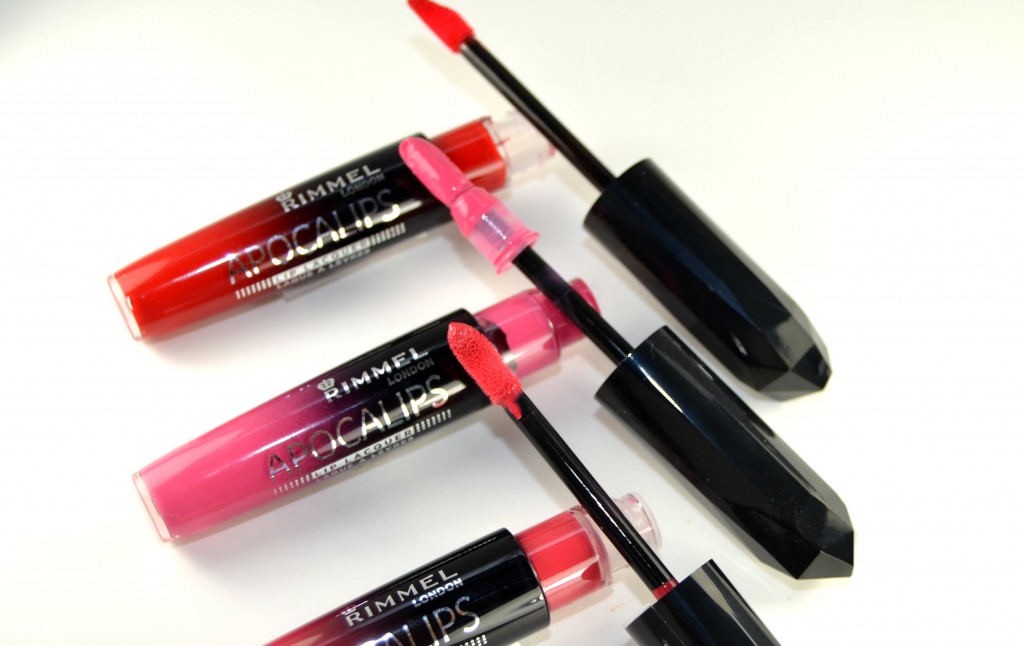 Rimmel's Apocalips can be a little messy to apply, so just make sure you don't have too much product on the applicator. I tend to start with my bottom lip and then rub my lips together, that's usually enough product to get the desired look I'm going for, but if I need a little more colour on my upper lip, I just reuse the applicator to touch up. You might also experience a bit of bleeding, so prevent this you might want to use a liner to keep everything in place and make sure to blot. They will last during eating and drinking, but will leave colour on your glasses, so be warned.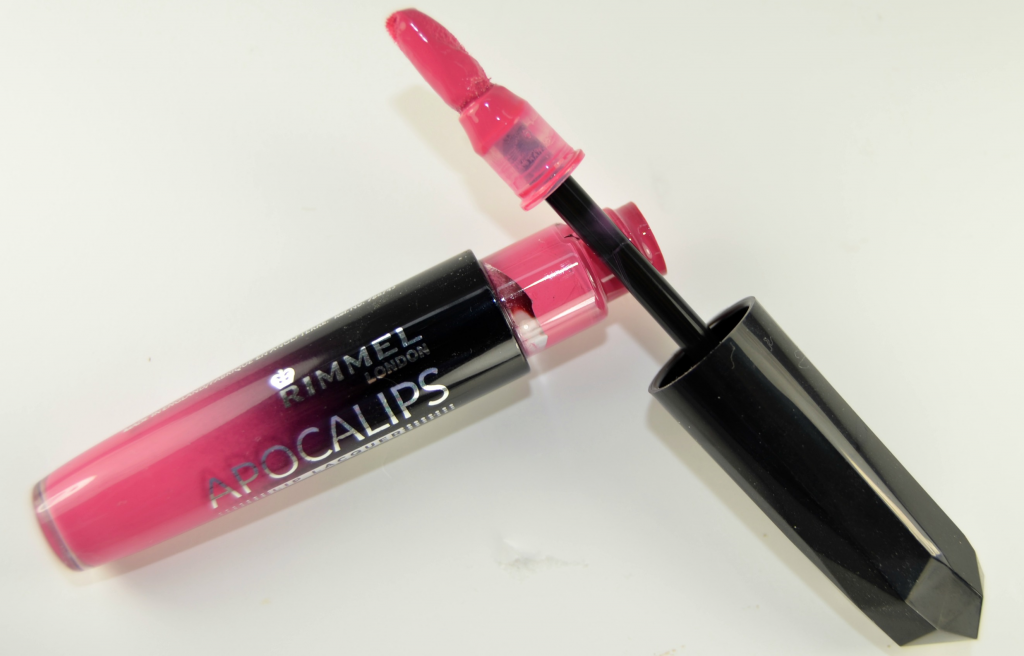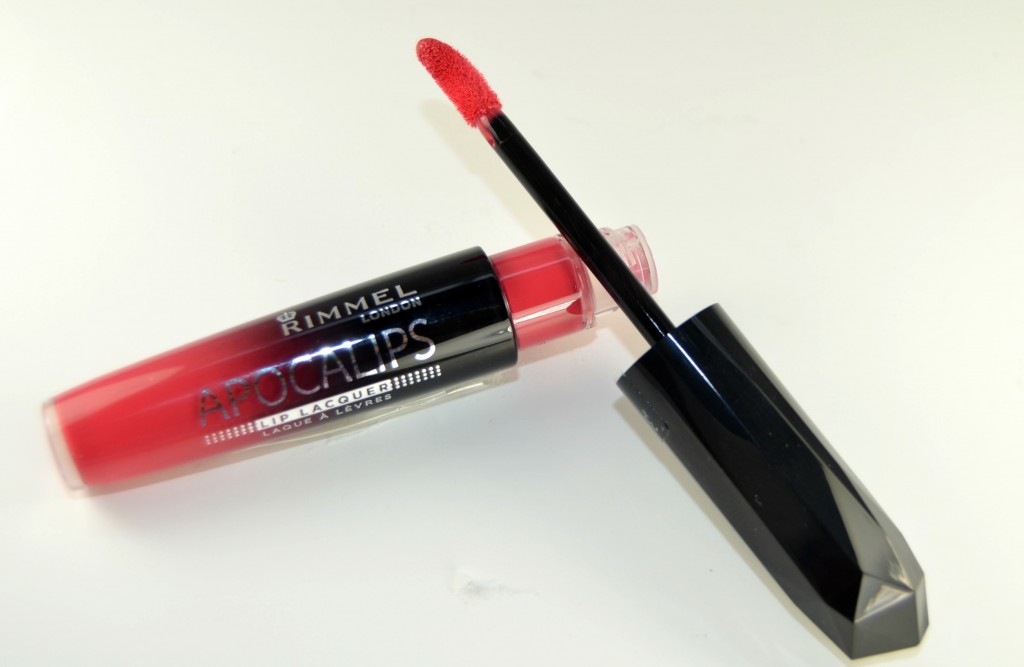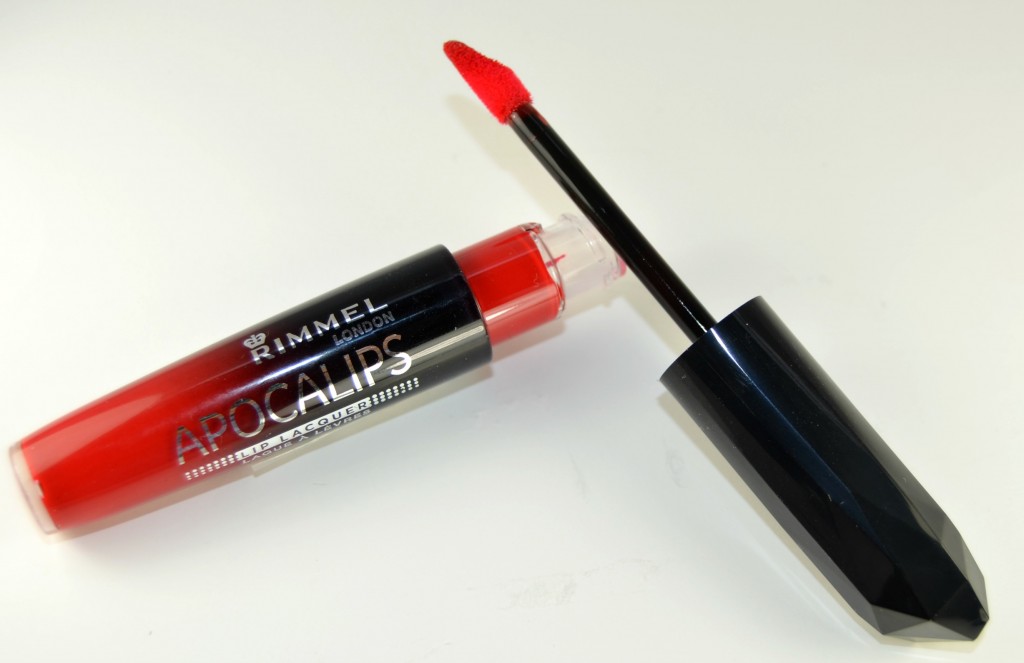 From the 3 shades I've tried, I've falling head over heels for these Rimmel's Apocalips, they feel moisturising enough on my lips to wear all day, I love the seductive glossy finish and the soft, creamy consistency keeps me coming back for more. Rimmel's Apocalips come in 12 beautiful shades ranging from your barely there nudes to bright bold reds and pinks; 100 Phenomenal, 101 Celestial, 102 Nova, 201 Solstice, 300 Out of This World, 301 Galaxy, 303 Apocaliptic, 400 Big Bang, 401 Aurora, 501 Stellar, 502 Light Year, 701 Stargazer and retail for $8.99.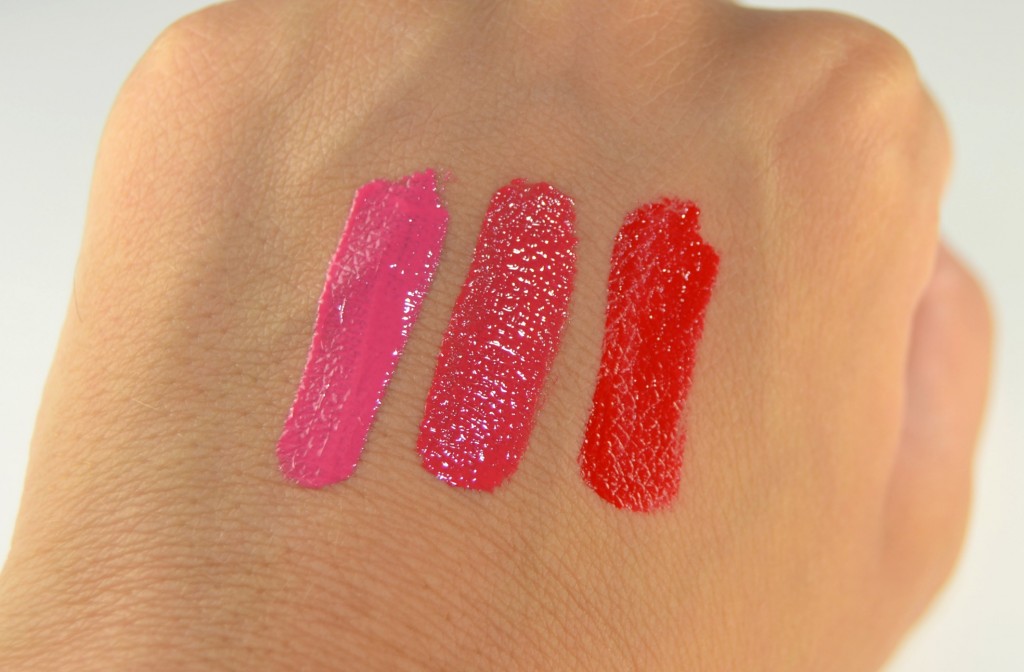 Rimmel's Apocalips 102 Nova, 401 Aurora and 400 Big Bang