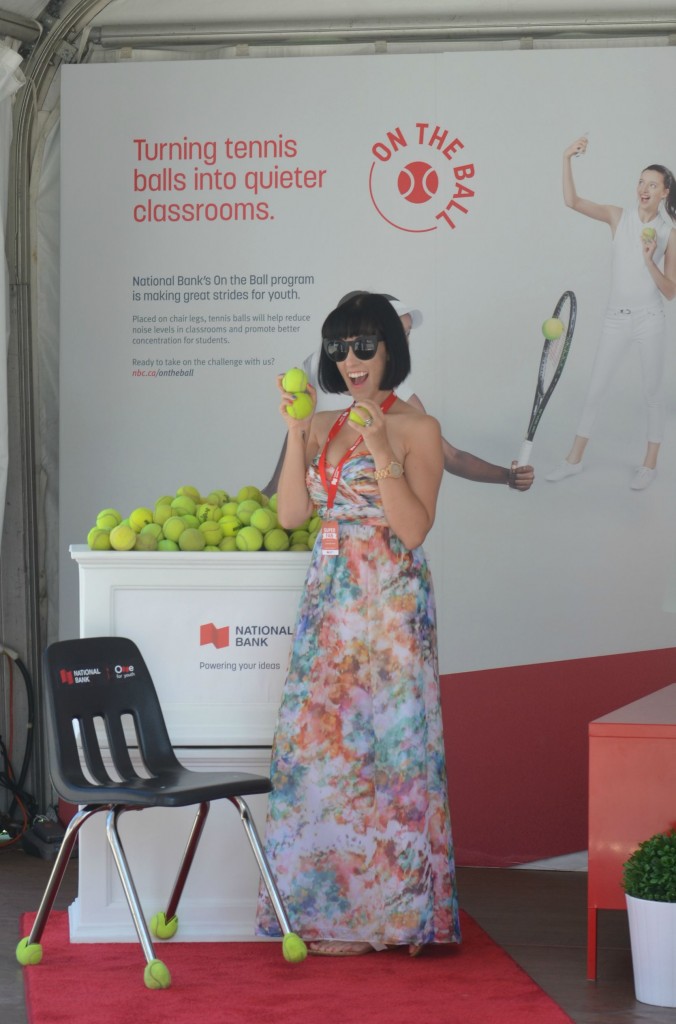 #CrazyForTennis
I know absolutely nothing about tennis, but that didn't stop me from having an amazing time at the Roger's Cup yesterday. Although it was a whopping 40+ degrees out, that didn't stop thousands of #CrazyForTennis lovers cheering on their favourite female tennis stars. We had the pleasure of watching Swiss teen, Belinda Bencic (who ended up winning the title this year) battle against Romania beauty, Simona Halep. The Aviva Centre had a ton of vendors, interactive booths, activities, games, delicious eats and refreshing drinks to keep their guests entertained in between matches. We took part in all the activities, and my new David's Bridal dress allowed me to take part in everything.
I loved indulging in the new Lindt Dark Salted Chocolate, the  oh-so refreshing Bacardi Limonade and staying cool, while watching the game on the big screen, in the Mazda VIP room.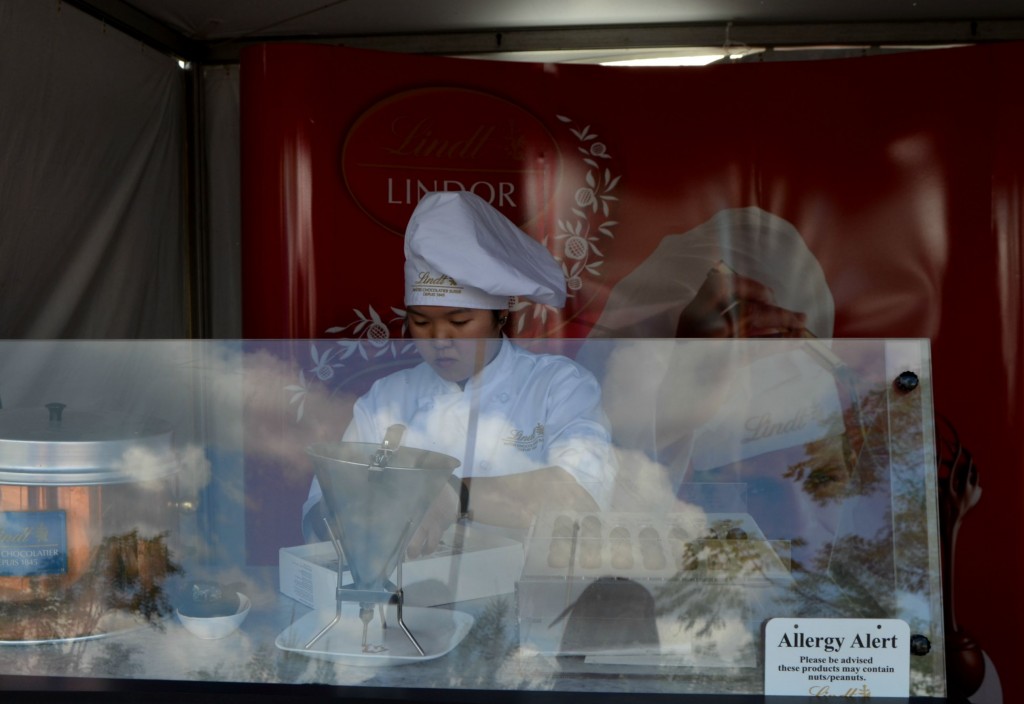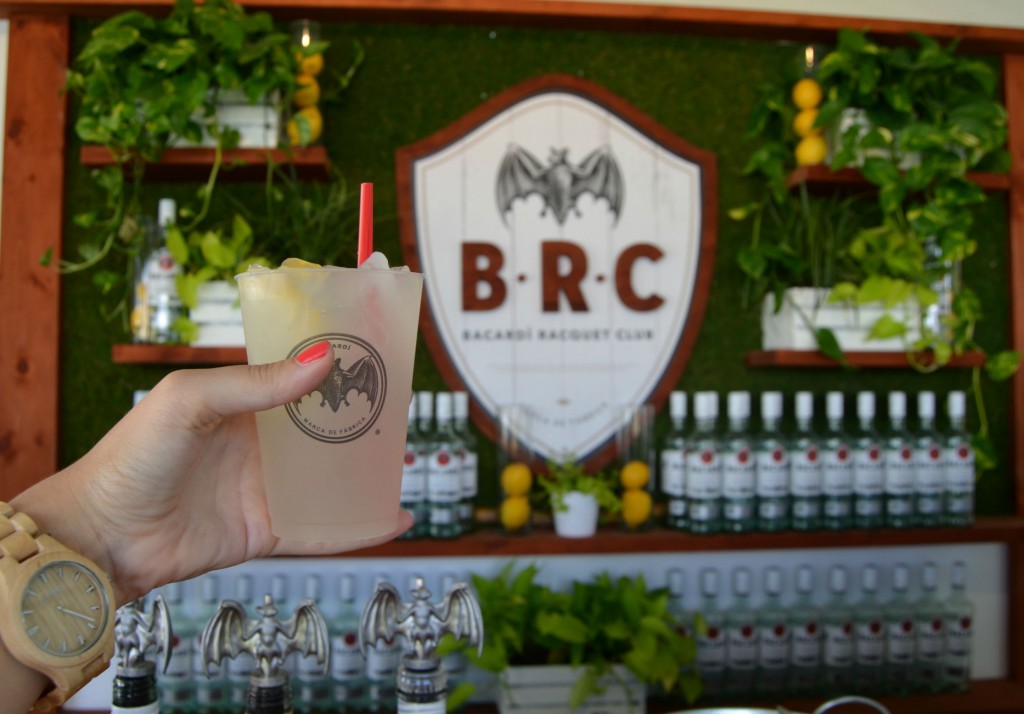 The National Bank Booth had an array of interactive games, trivia's, and photo-booths to help test your knowledge of this highly popular sport, which clearly I knew nothing about, from my game score. Guests could also enter to win their #CrazyForTennis Super Fan contest by sharing a photo of themselves showing how much they loved the sport, which you know I'm good at. Guests were also encouraged to bring in their used tennis balls for their On The Ball program. By donating some unused balls, you'll be helping hundreds of children around Canada have a better learning experience. The balls are transformed into chair slippers that can help reduce the noise pollution in schools, which helps increase concentration levels for a better learning experience. More than a million balls have been collected to date, so do your part, help a child and in return receive some new balls and a discount on future balls.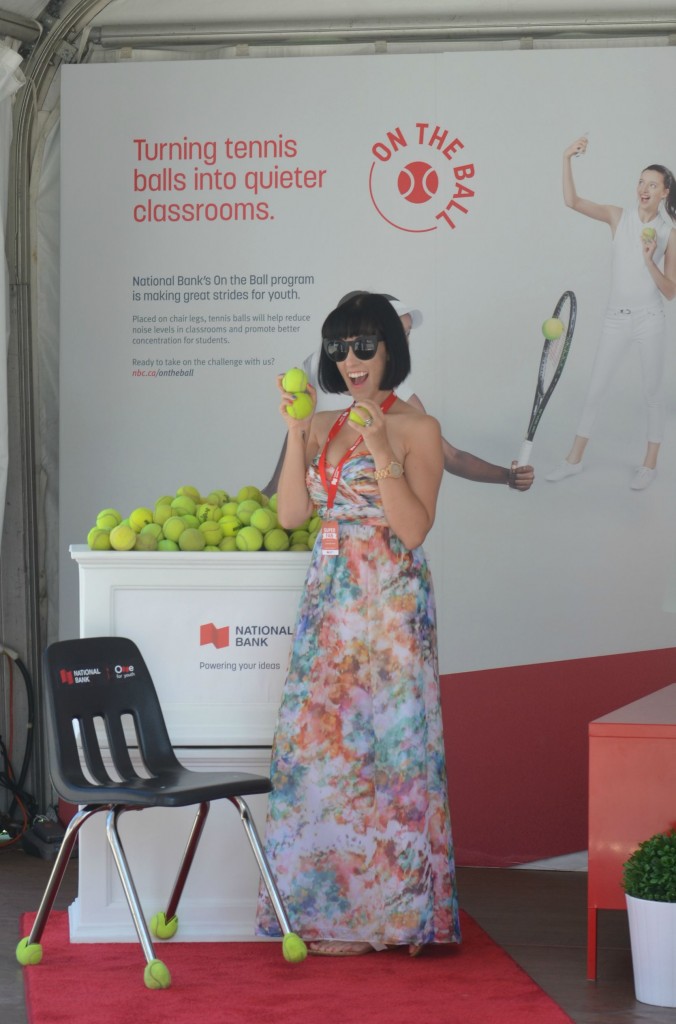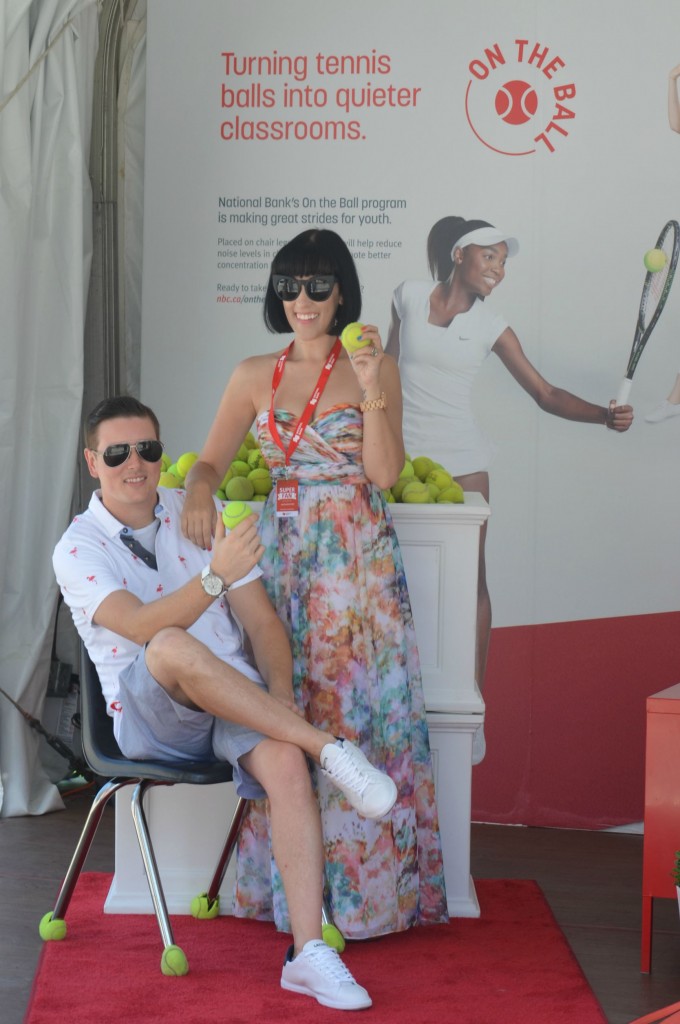 A huge thanks to National Bank for an unforgettable experience, both Derek and I had a wonderful time and have a new appreciation for the sport. The time, effort and dedication that goes into mastering the art of tennis is truly unremarkable.